Step: 1/10
Preheat the oven to 180°C (160°C fan, gas 4). Score the skin side of the meat several times in a criss cross pattern.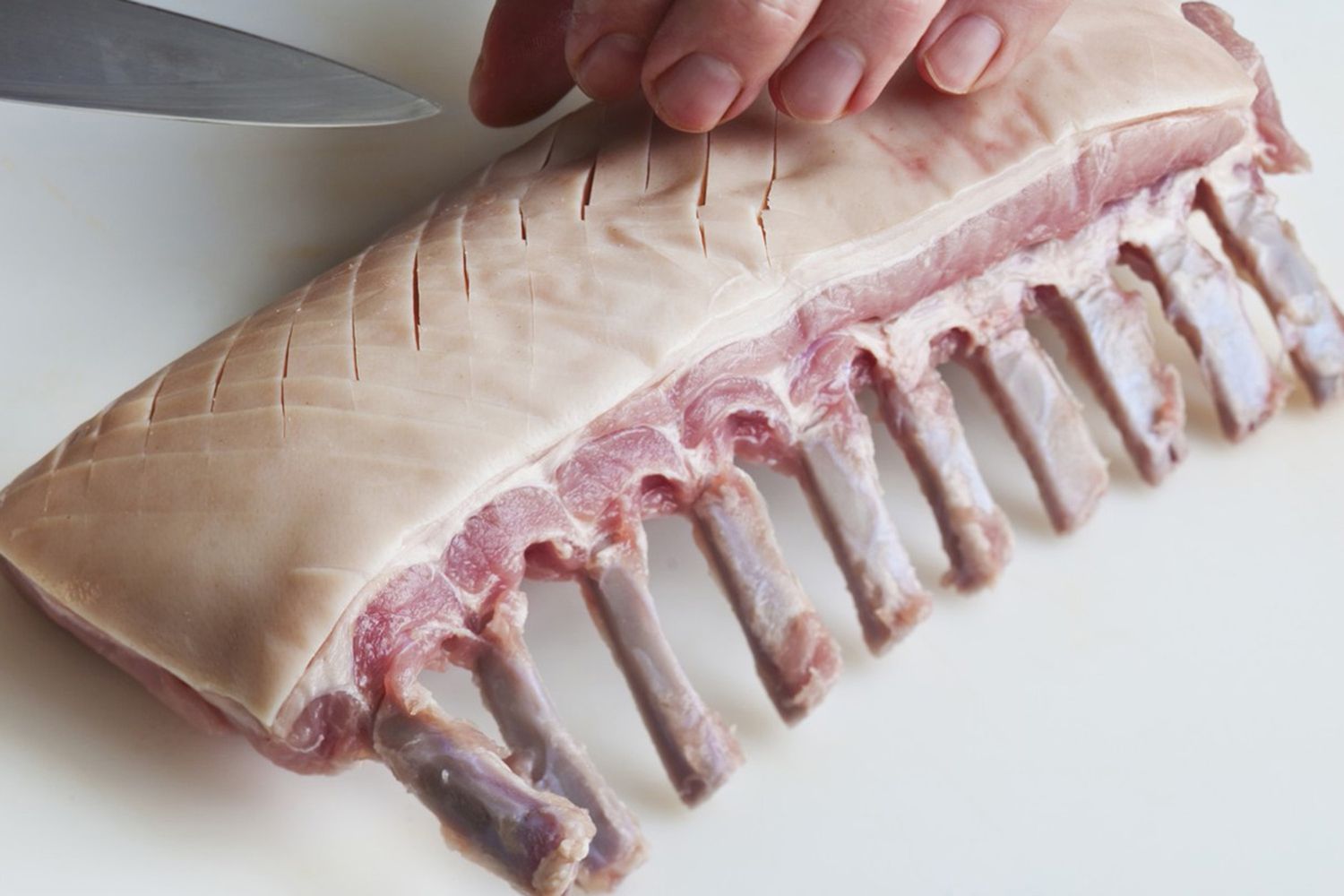 Step: 2/10
Season the meat with salt and pepper.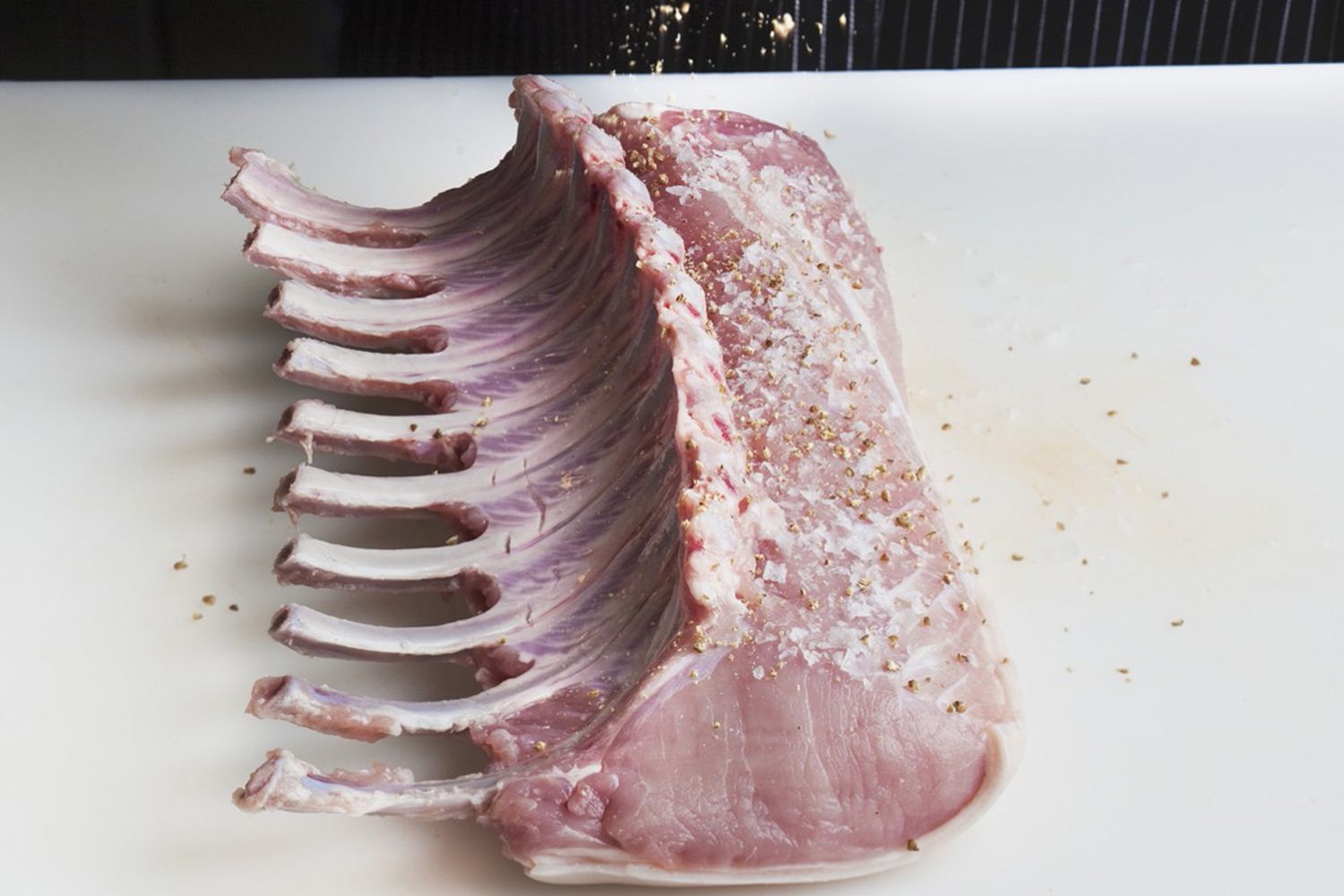 Step: 3/10
Roast in a roasting tin, skin side down, until golden brown. Baste several times with the juices. Remove from the tin.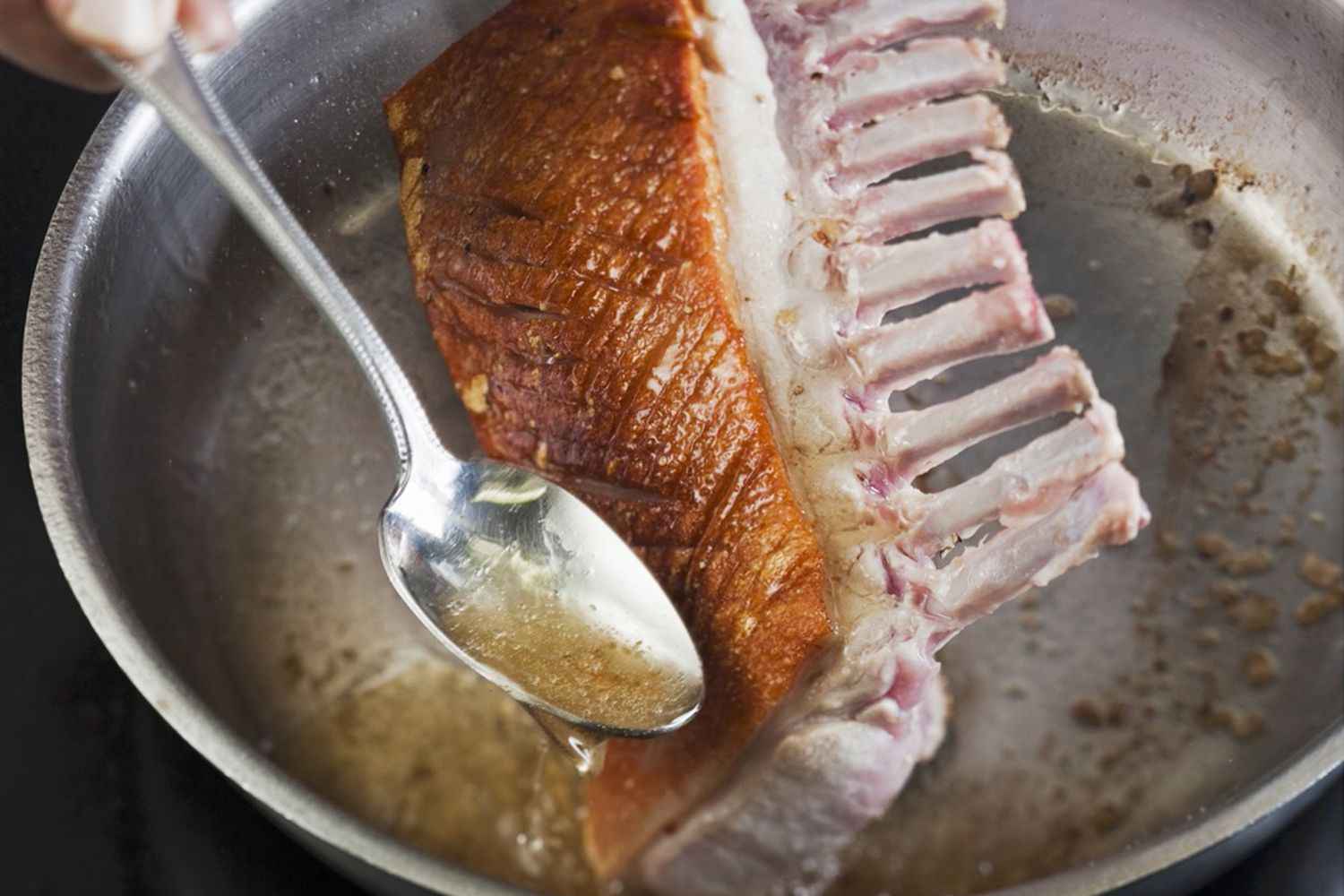 Step: 4/10
Peel and dice the onions. Wash the carrots and celery and cut into 1.5cm cubes.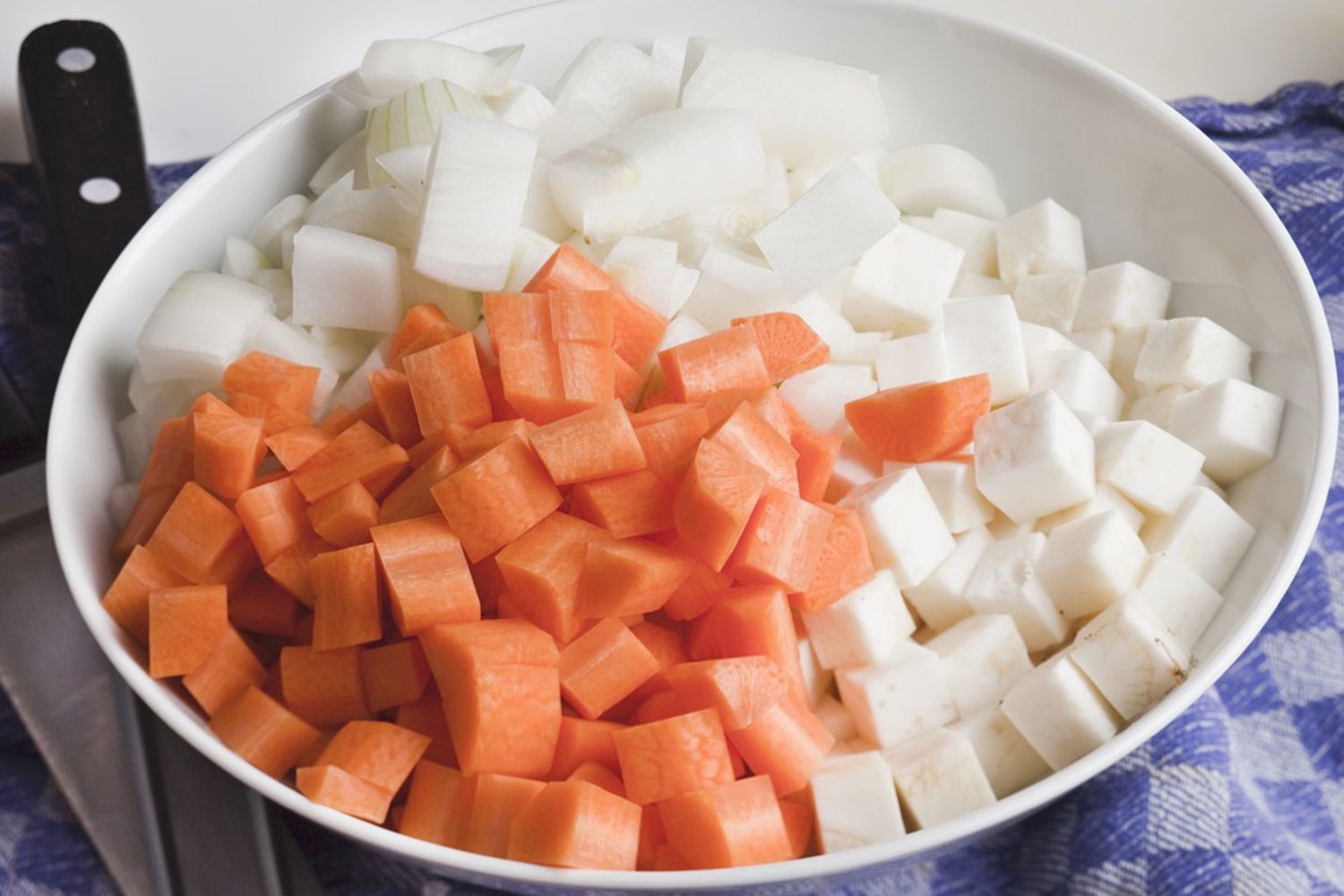 Step: 5/10
Lightly fry the vegetables in the meat tin, turning regularly. Halve the garlic bulb diagonally and add to the tin with the herbs.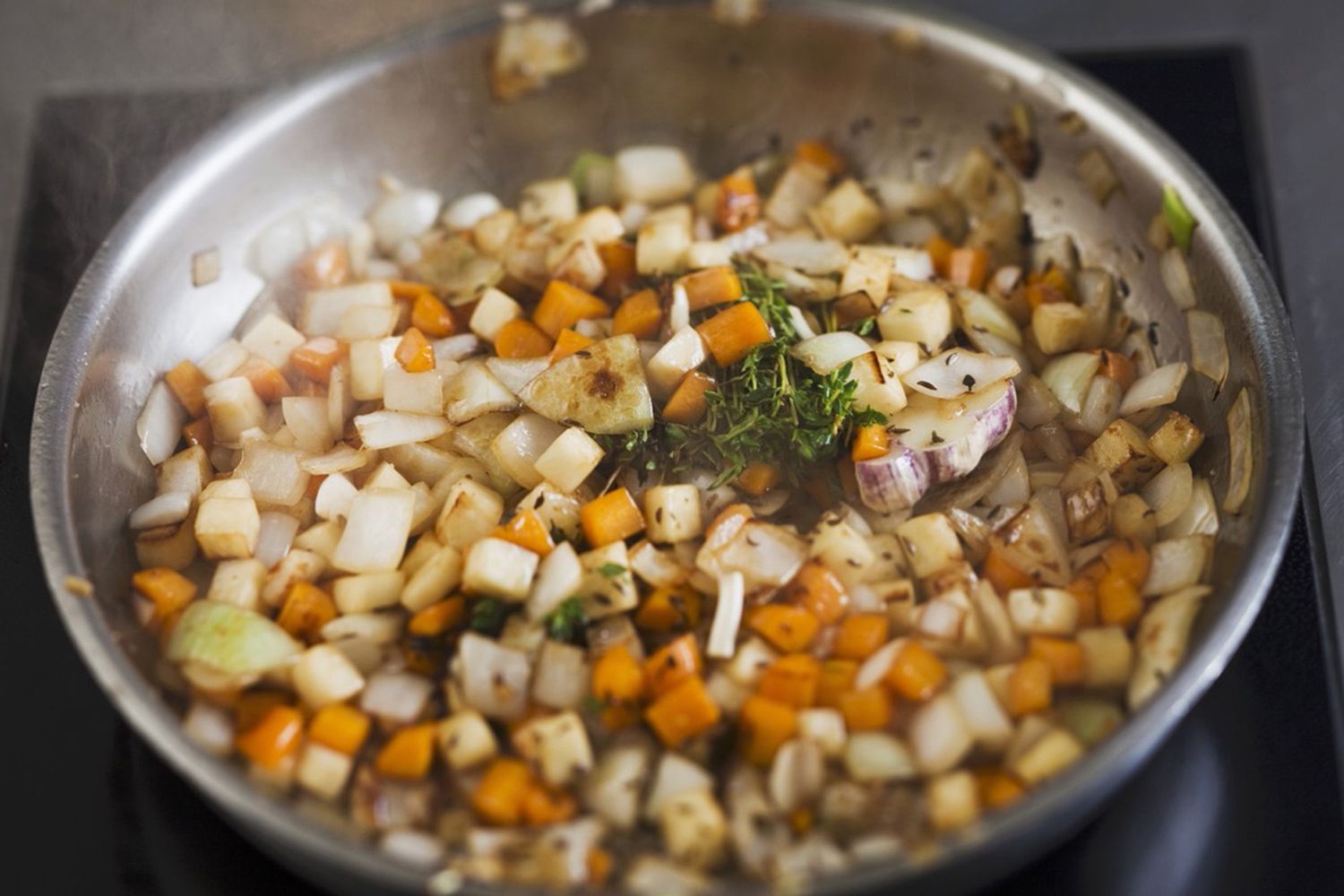 Step: 6/10
Brush the flesh of the pork with mustard and place, skin side up, on top of the vegetables.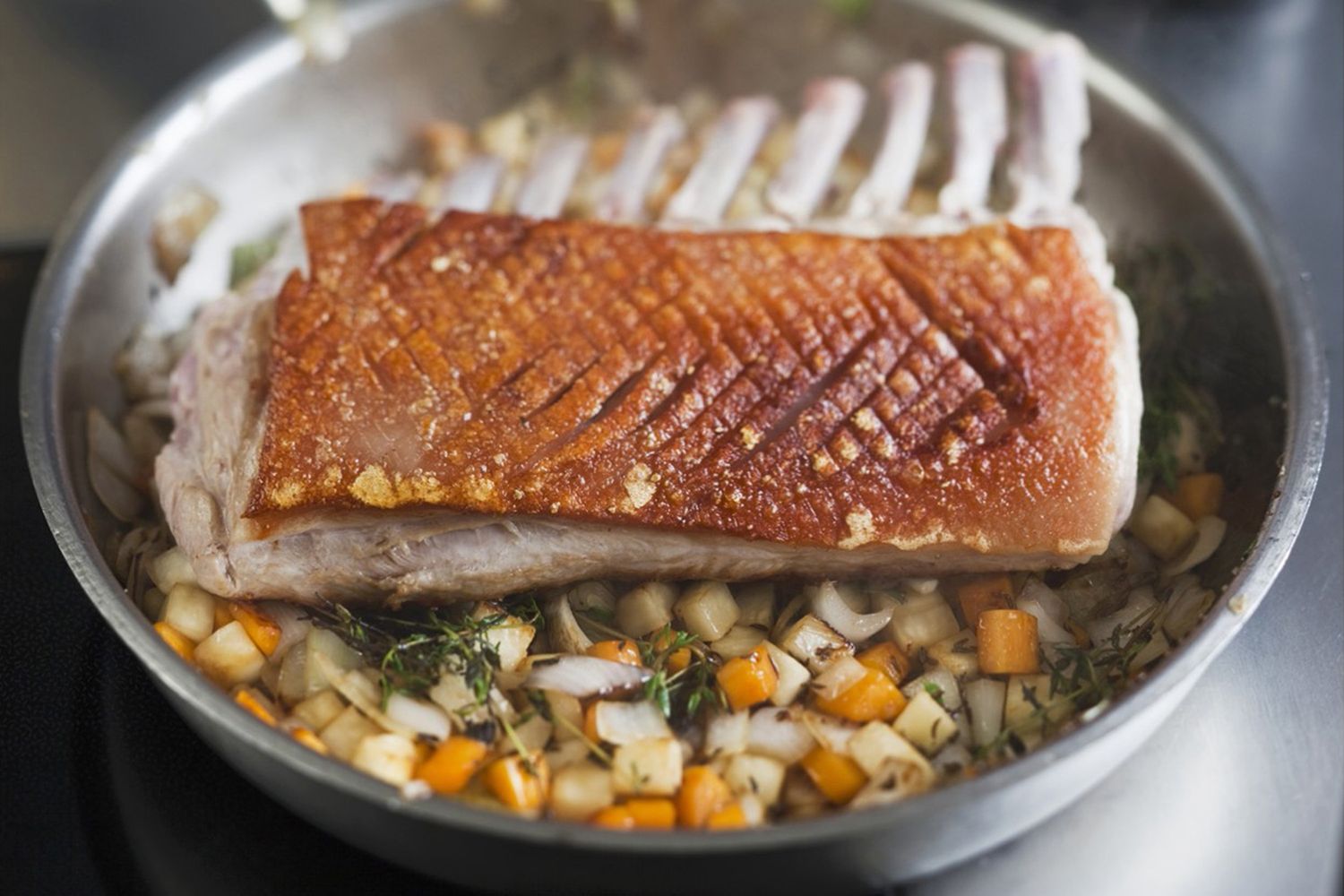 Step: 7/10
Pour the beer around the sides and cook in the preheated oven for 45-50 minutes.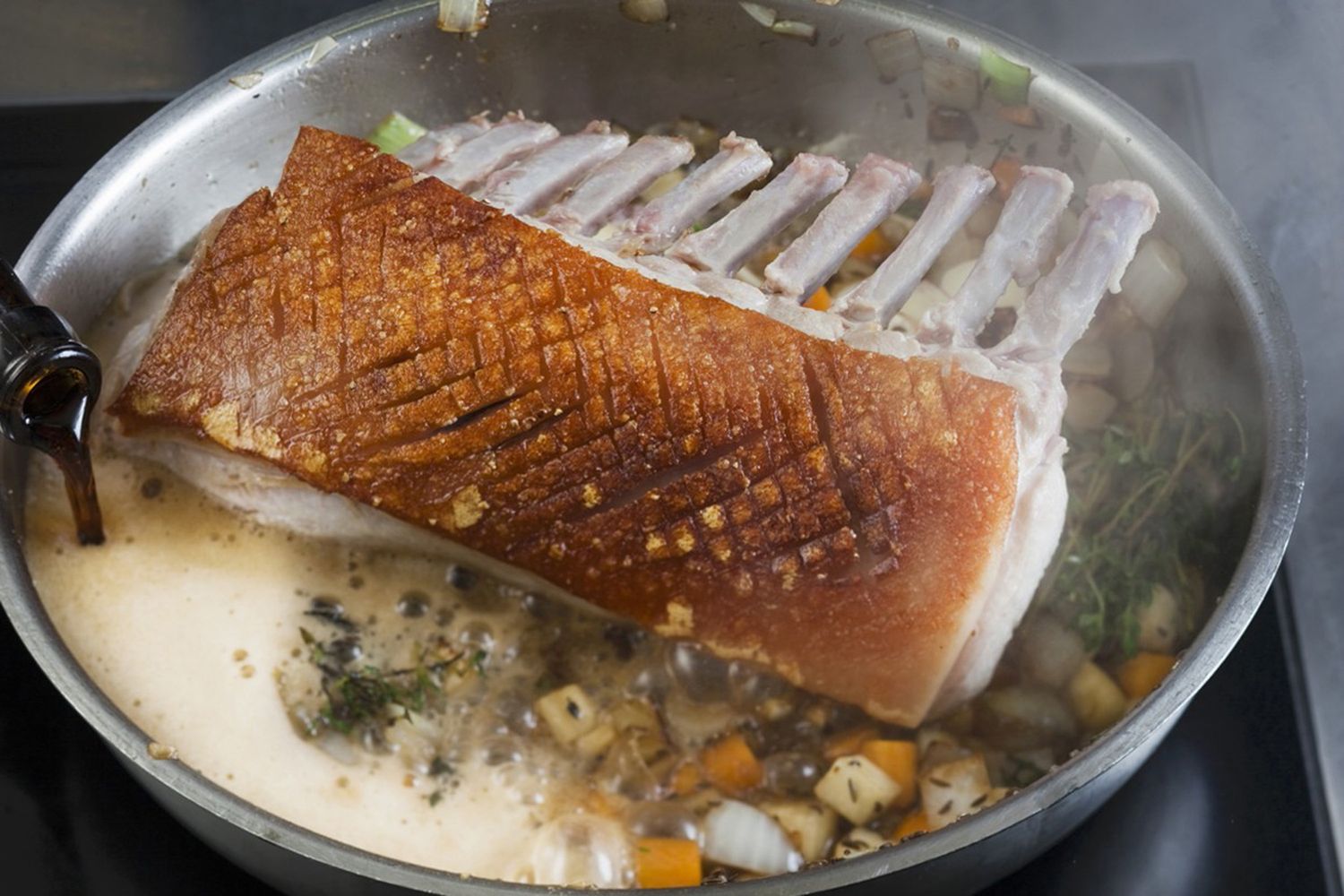 Step: 8/10
Set the meat aside to rest. Strain the vegetables in a sieve, reserving the juices. Season the cooking juices with salt and pepper.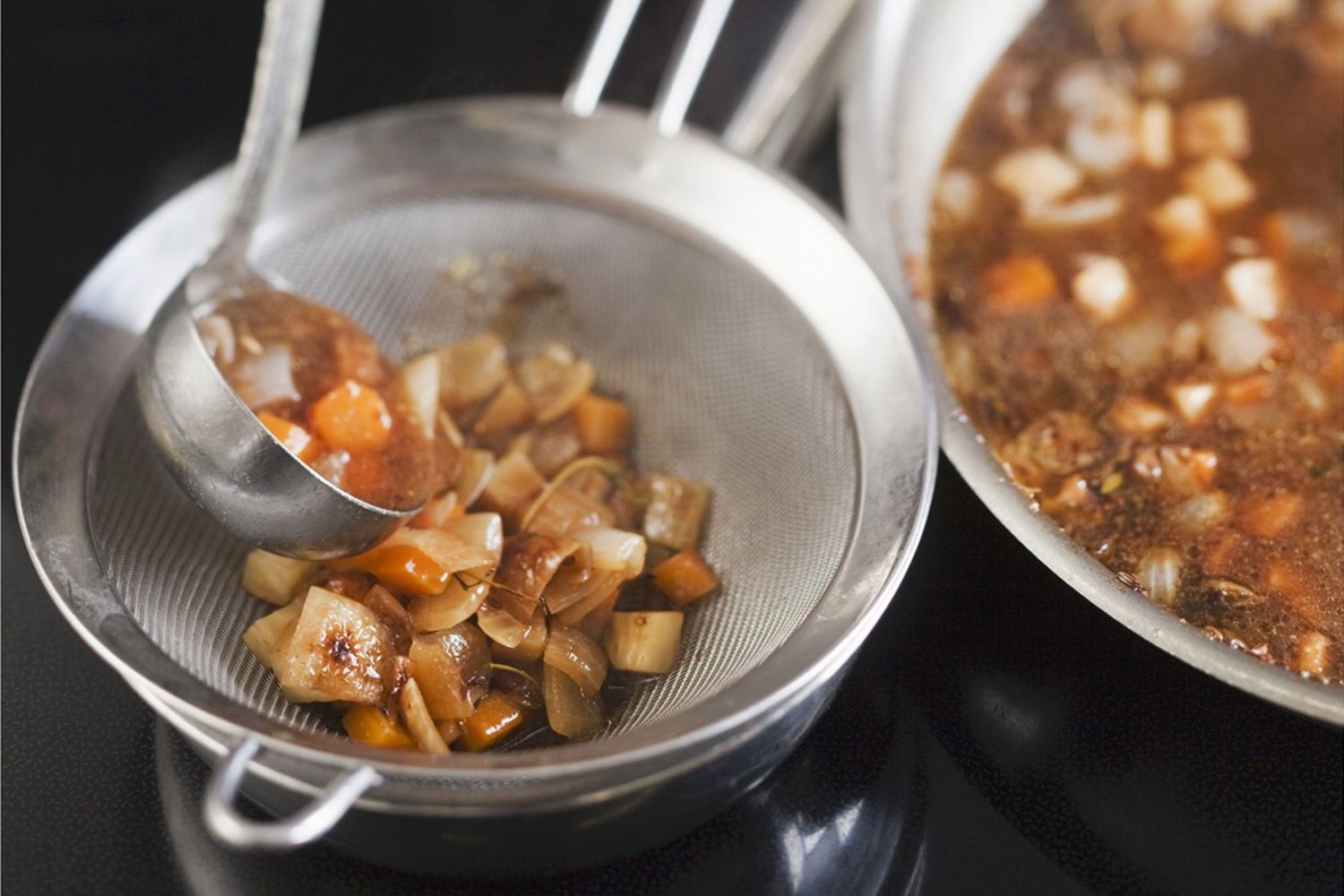 Step: 9/10
While the meat is roasting, prepare the coleslaw. Remove the outer leaves, wash the cabbage, cut into quarters and remove the stem in a wedge shape. Cut the leaves into fine strips with a knife (or mandolin). Peel and finely chop the onion. Cut the bacon into thin strips. Fry the bacon in a pan until golden brown, add the onions and cabbage and sauté briefly.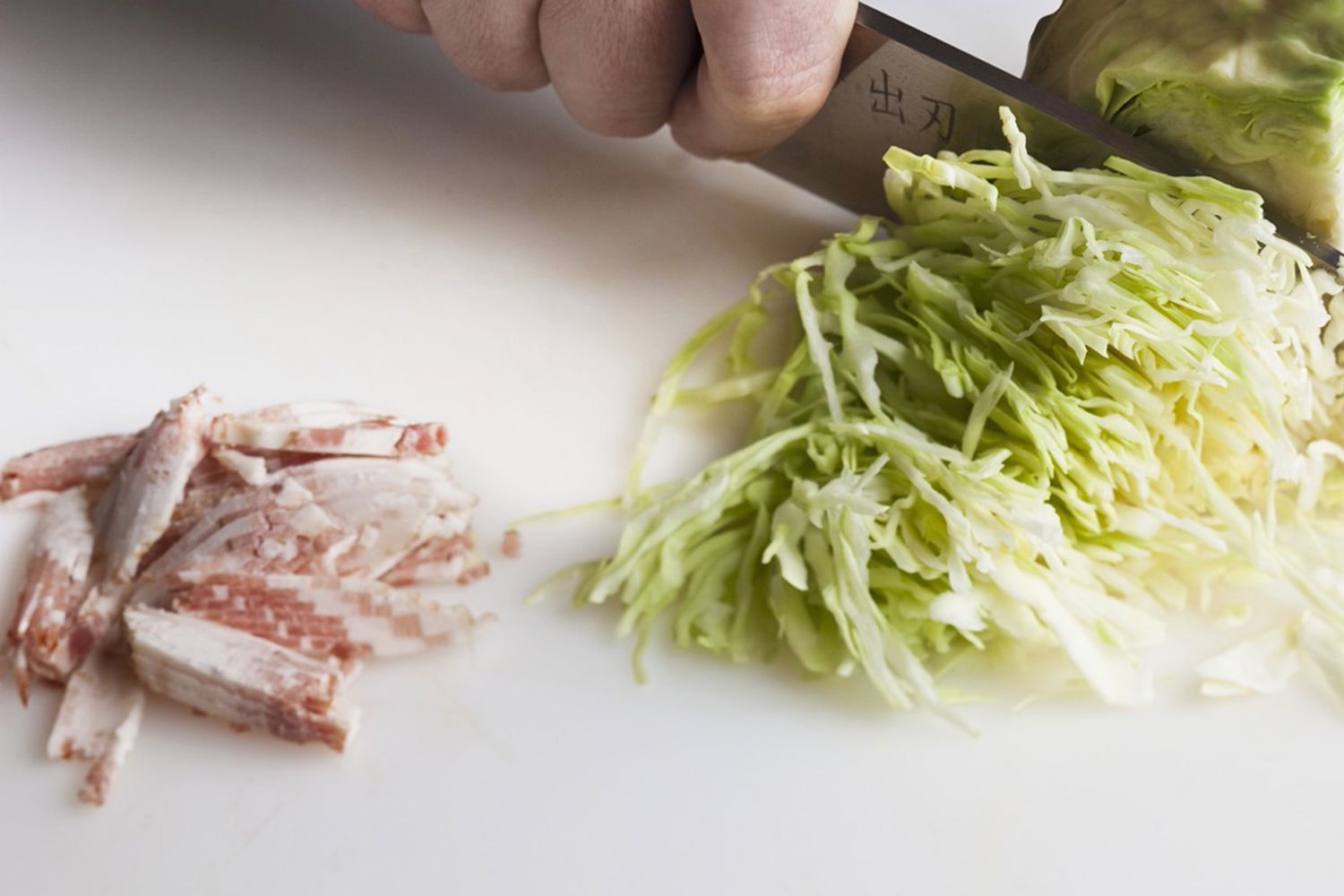 Step: 10/10
Add the cumin, pour in the vinegar and stock, then bring to the boil. Remove from the heat and allow to cool. Transfer to a bowl just before serving, mix in the oil and season with salt, a pinch of sugar and pepper. Serve the sliced pork with sauce and coleslaw. This also goes well with fried potatoes.