Step: 1/10
Peel the carrots.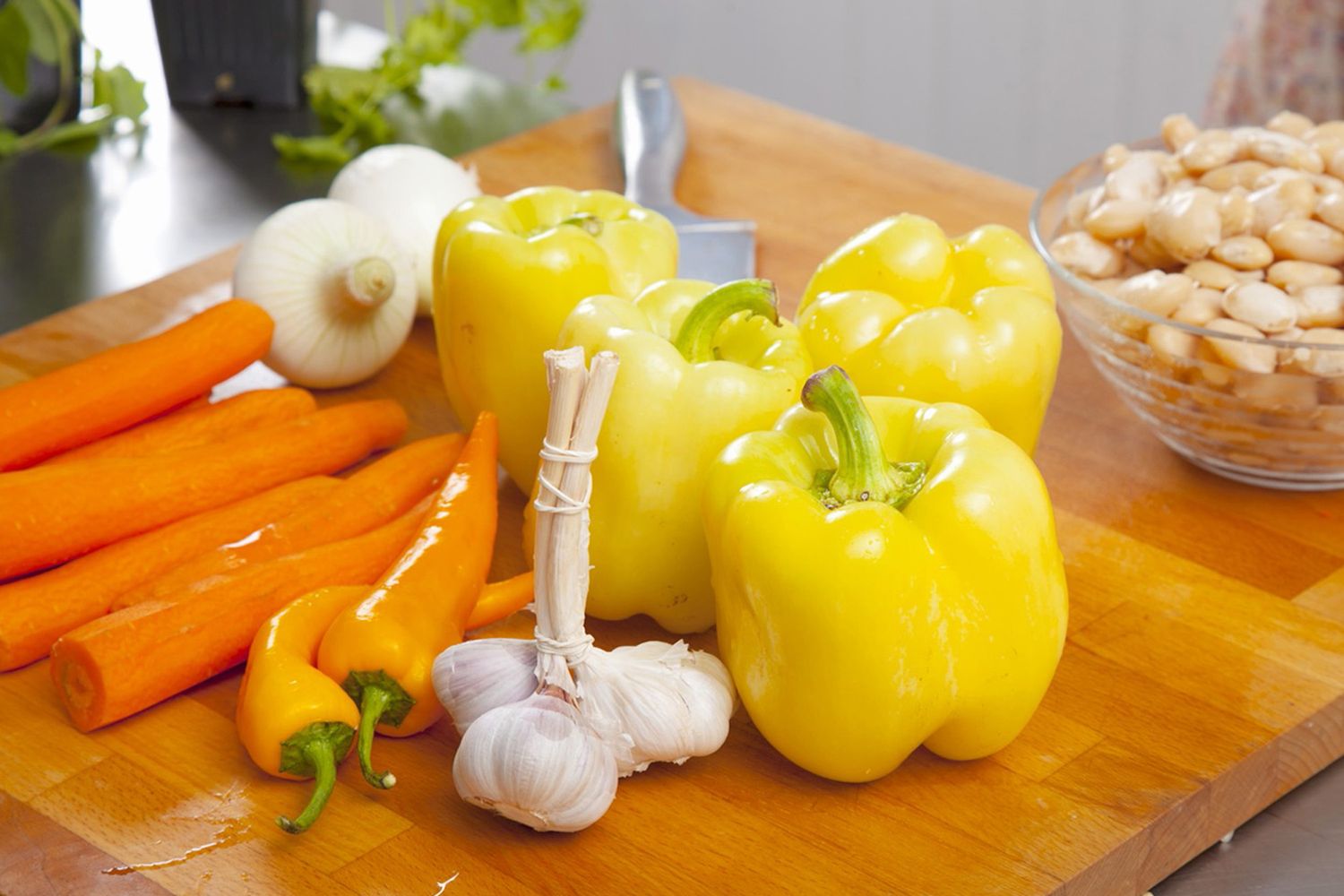 Step: 2/10
Wash the peppers, deseed and dice. Clean the button mushrooms and cut into pieces.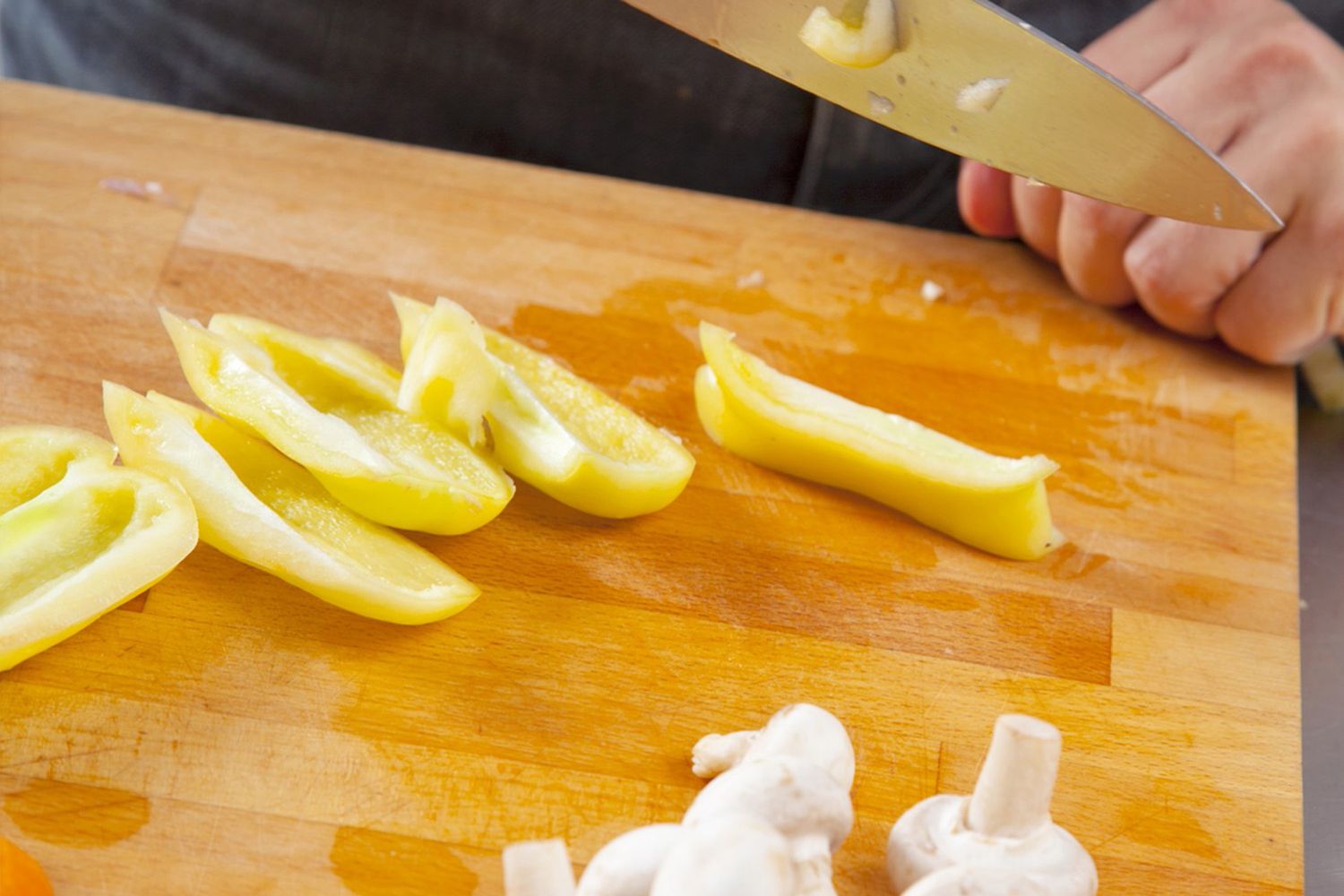 Step: 3/10
Wash the chillies, deseed and cut into fine strips.
Step: 4/10
Peel and finely chop the onions and garlic.
Step: 5/10
Fry the button mushrooms in a hot pan in 2 tbsp oil until golden brown. Remove from the pan.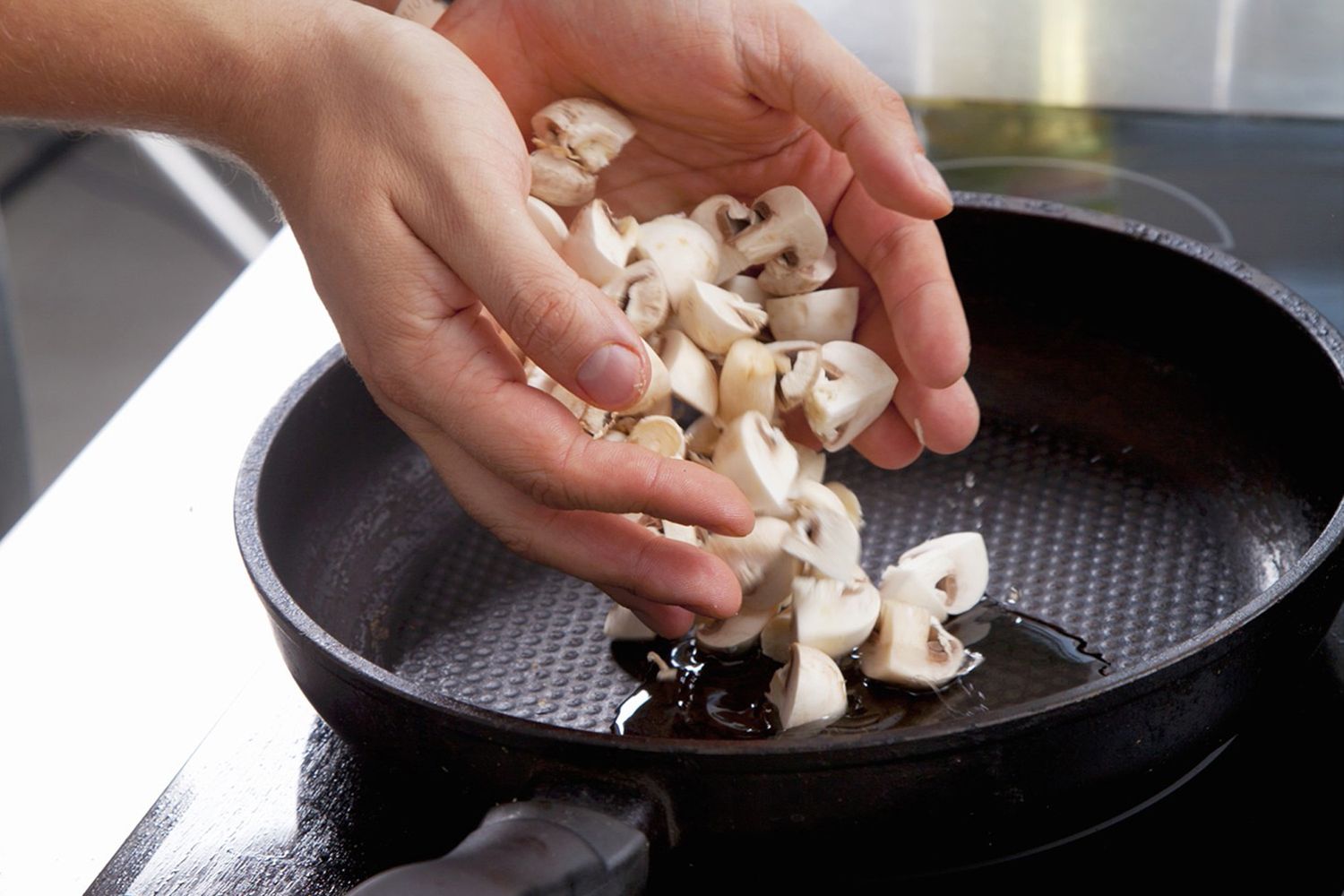 Step: 6/10
Deason the veal and chicken with salt and pepper. Fry in the hot pan until golden all over. Remove from the pan and allow to cool.
Step: 7/10
Cut the veal lengthways into 1cm thick slices.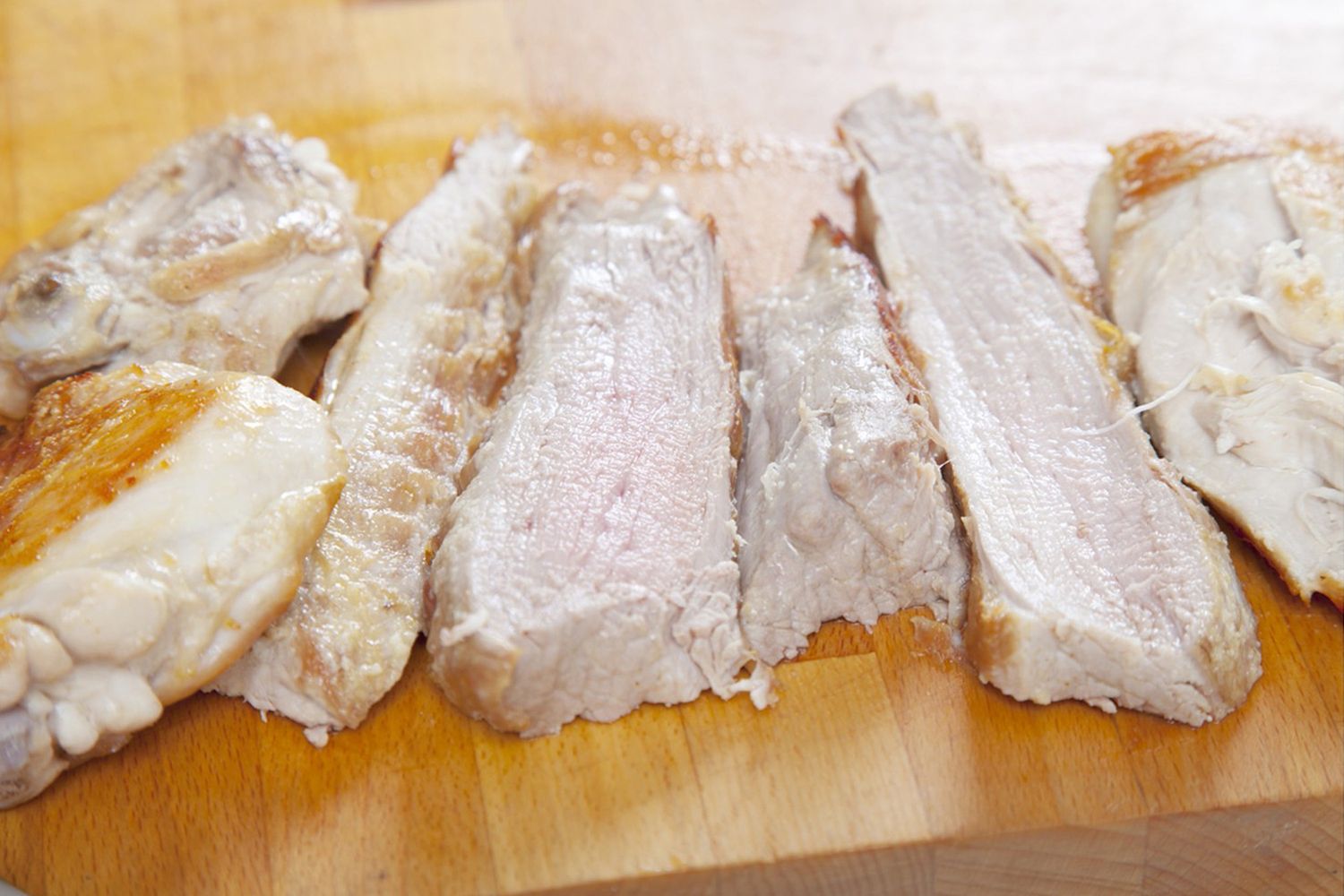 Step: 8/10
Halve and thinly slice the carrots. Cook in a hot pan with the butter and sugar for 2-3 minutes.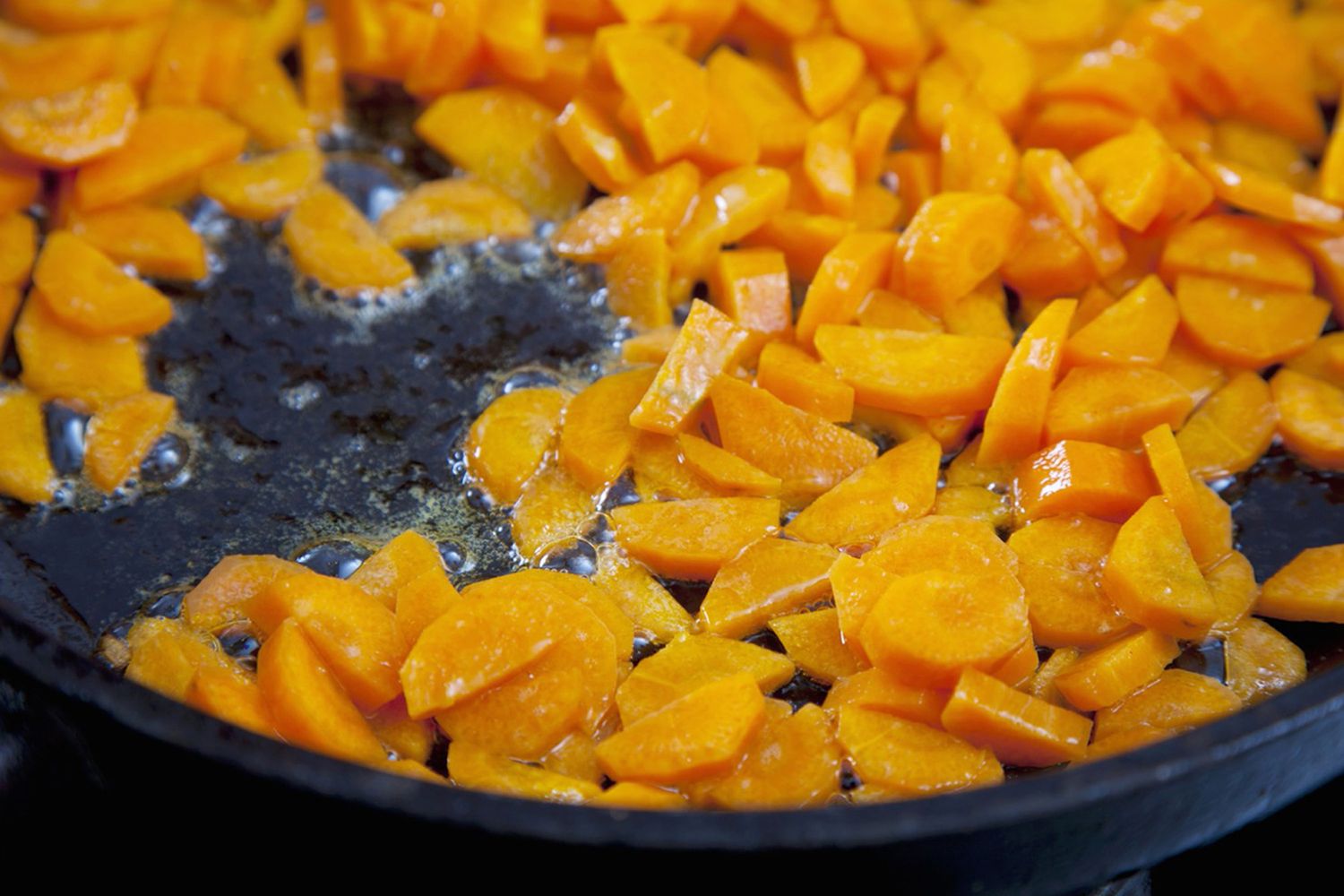 Step: 9/10
Detach the bones of the chicken breasts and finely dice the meat. Wash the parsley, shake dry and finely chop.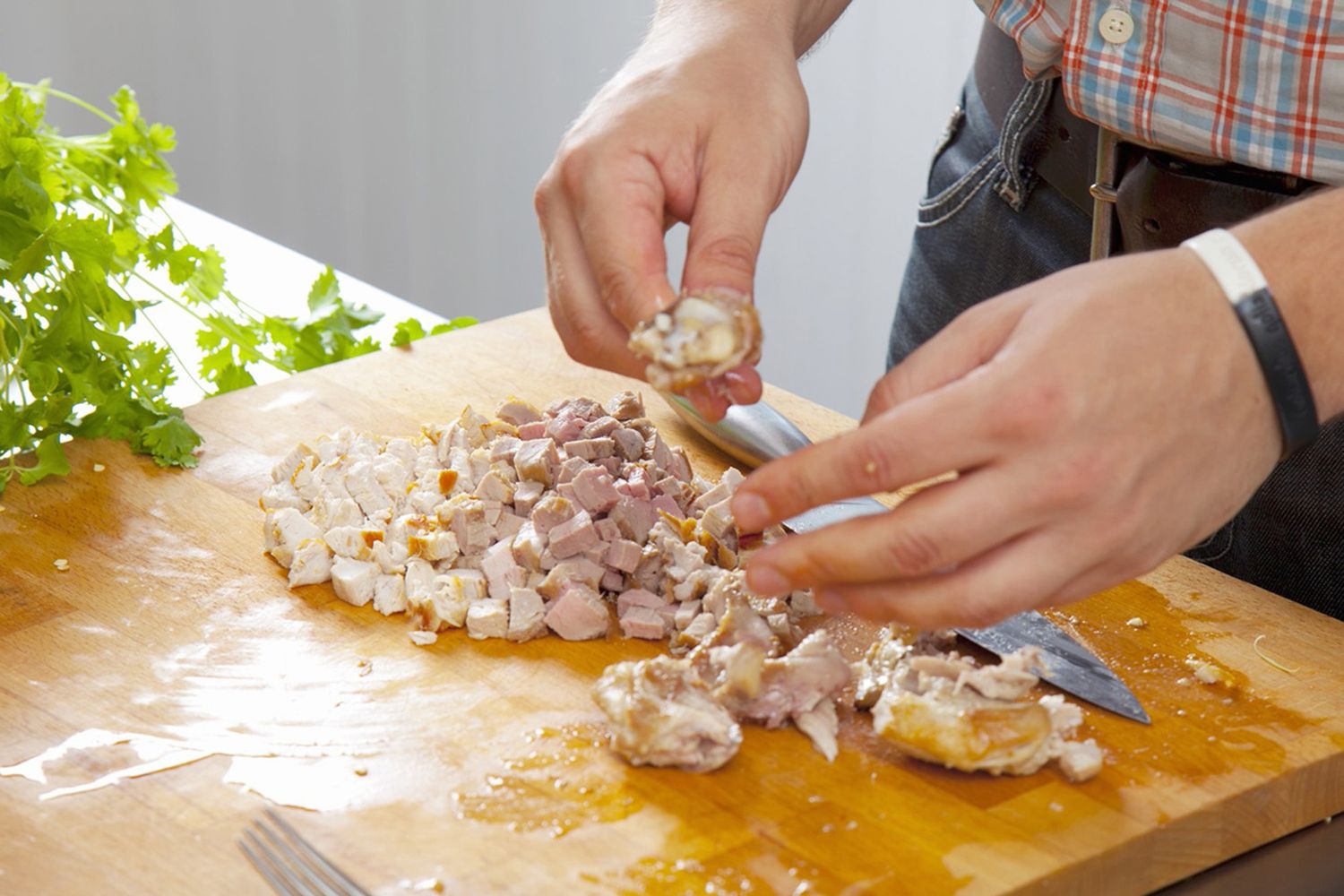 Step: 10/10
Fry the peppers in a hot pan in the remaining oil until softened. Add the button mushrooms, chillies, garlic and onions and cook briefly. Sprinkle with the flour, stir for 1 minutes, then pour in the stock. Add the drained beans and simmer gently for 15 minutes, stirring occasionally. Add the carrots, meat and parsley and simmer for another 5 minutes. Stir in 4 tbsp sour cream and season with salt, lemon juice and pepper. Serve with the rest of the sour cream and bread.