You may or may not know much about Liebherr's DuoCooling technology which is a nifty way to preserve and enjoy your food as it conventionally should be.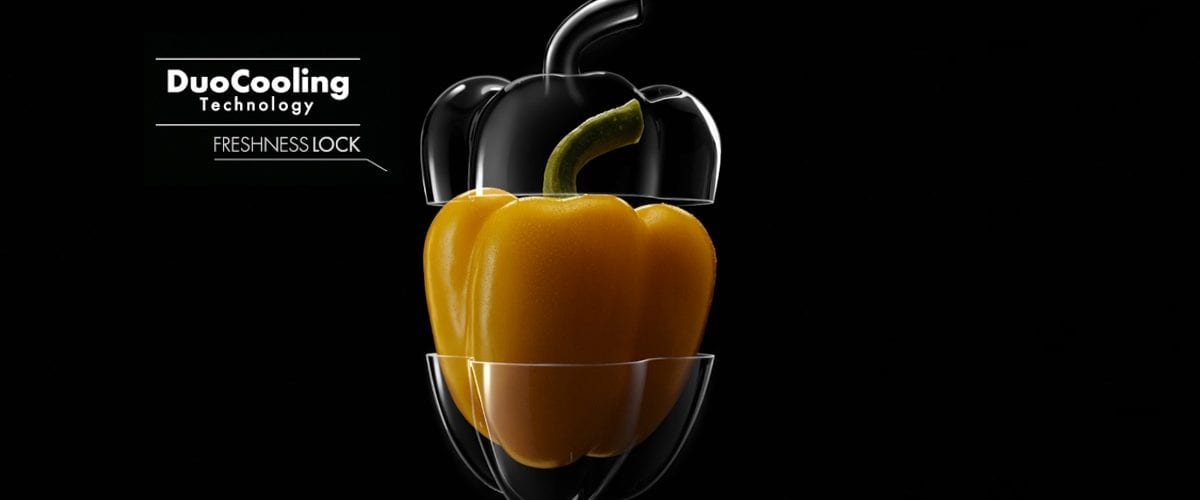 Introduction
Firstly what is DuoCooling?
It is the accurate and independent temperature control of the refrigerator compartment and freezer compartment of combined fridge-freezers with two completely separate cooling circuits.
In normal refrigerators, cold air from the freezer zone enters the refrigerator zone in a conventional Multi-Air flow refrigerator.
In Liebherr's DuoCooling refrigerators there is no air exchange between the refrigerator and freezer compartment which thereby prevents odour transfer and stops the stored food from drying.
So, if you prefer to store your food without any compromise on the taste or appearance for a longer duration, Liebherr refrigerators are the way to go.
Imagine clubbing two powerful forces to work together. With Liebherr's DuoCooling refrigerators you get exactly that two fridge-freezers that work as independent cooling circuits systems. Point is, why just have one when you can have two?
When it comes to refrigeration, Liebherr refrigerators deliver clear benefits and results compared to traditional cooling methods.
Benefits Of DuoCooling Technology
No food odour exchange between the fridge and freezer.
Minimizes food drying out in the fridge.
Prevents the freezing effect on fresh fruit and vegetables.
The fridge and freezer can be switched on or off independently from each other.
Basically, the two cooling circuits, as well as the temperature in the refrigerator and freezer compartments, are independently controlled. Since there is no air exchange, the two compartments can't influence each other unfavorably, allowing for precise temperature control. Another benefit that you get is that if you need to defrost your appliance, you can separately switch off the refrigerator compartment – without affecting the temperature in the freezer compartment.
Explore the range of Liebherr DuoCooling refrigerators.