Step: 1/8
Beat the eggs, sift in the flour and mix until smooth. Add the mineral water gradually until well combined. Season with salt and pepper.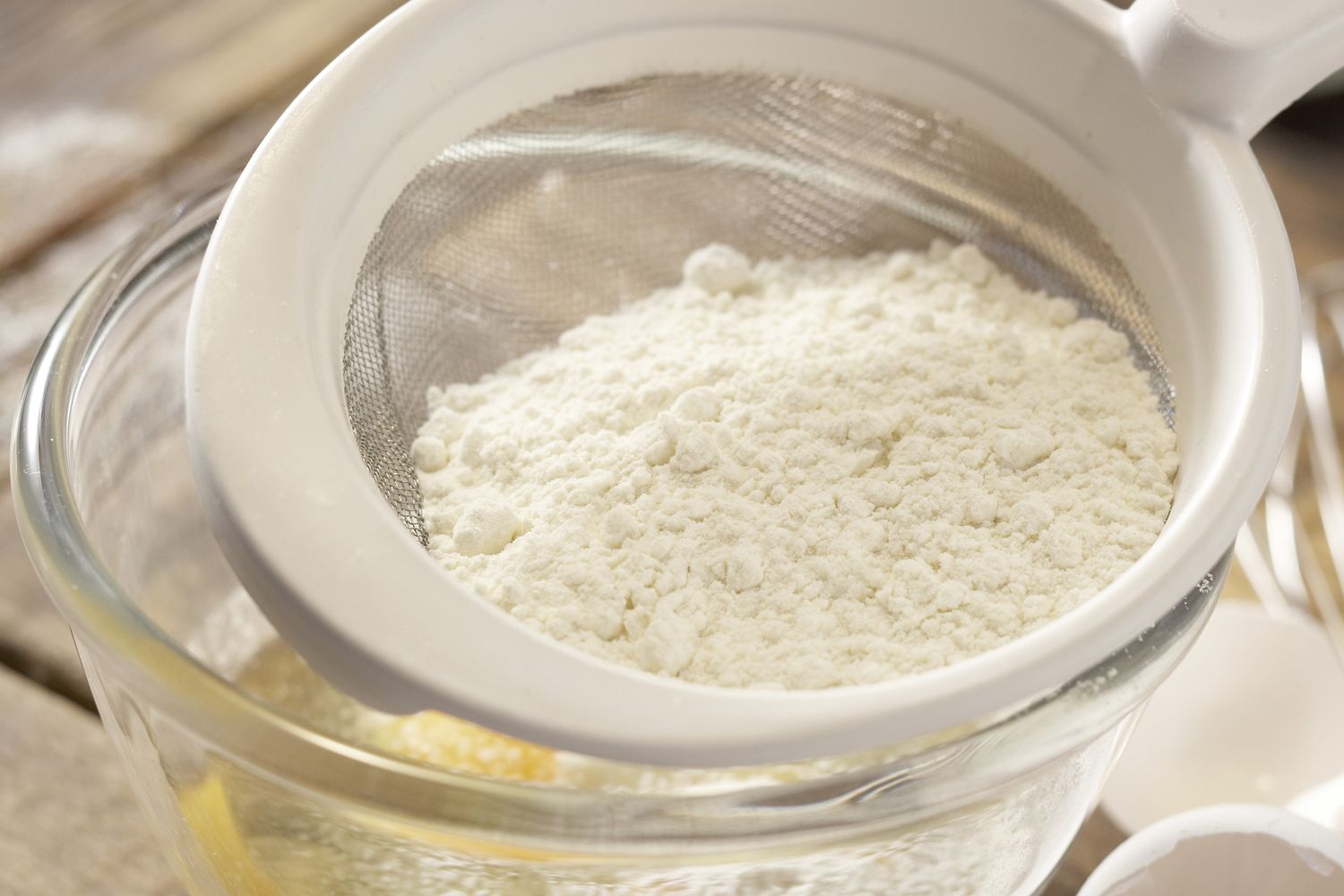 Step: 2/8
Clean the button mushrooms and halve or quarter depending on size. Wash and slice the spring onions.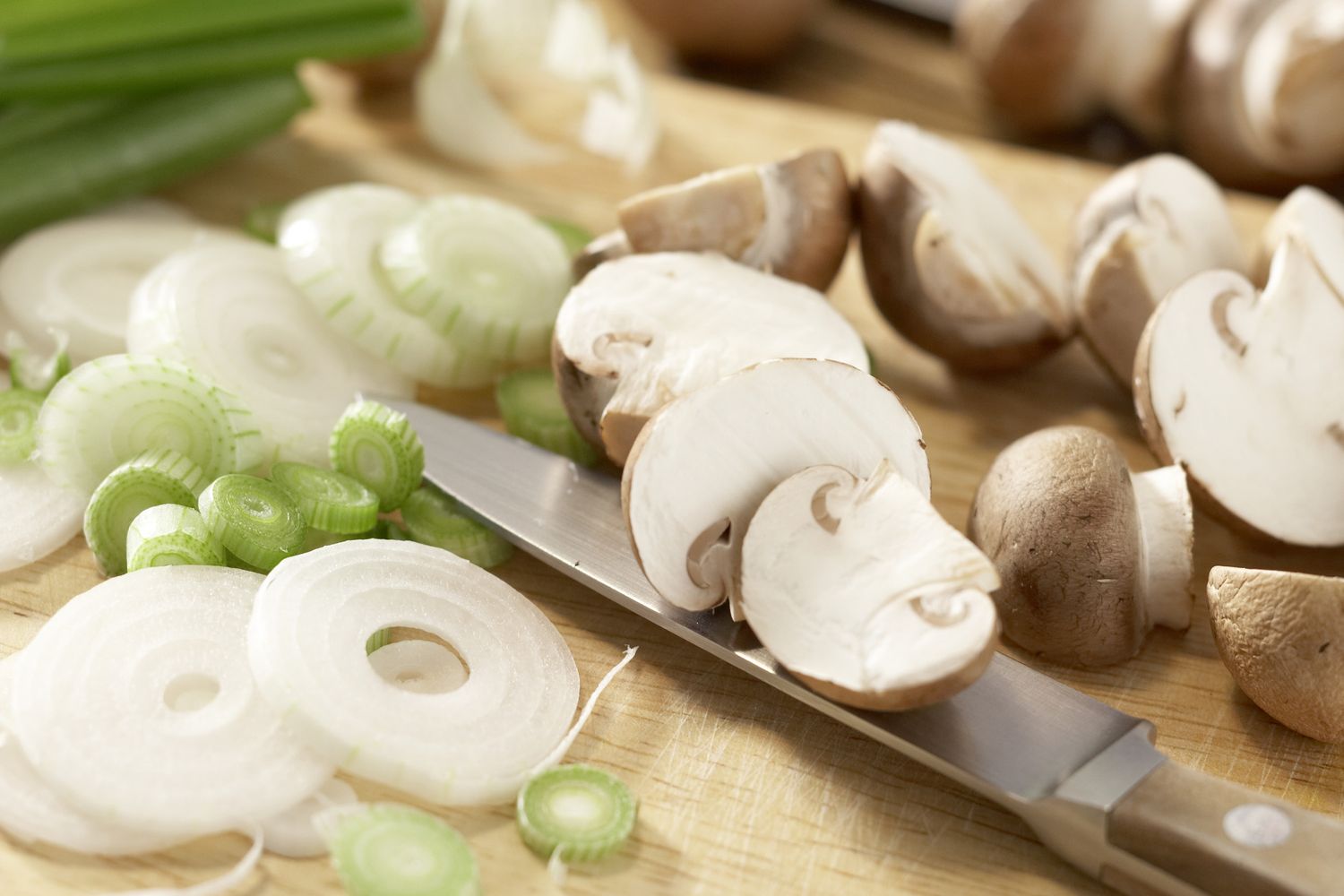 Step: 3/8
Heat 1 tsp oil in a pan and fry the onions and mushrooms over a medium heat for 5 minutes.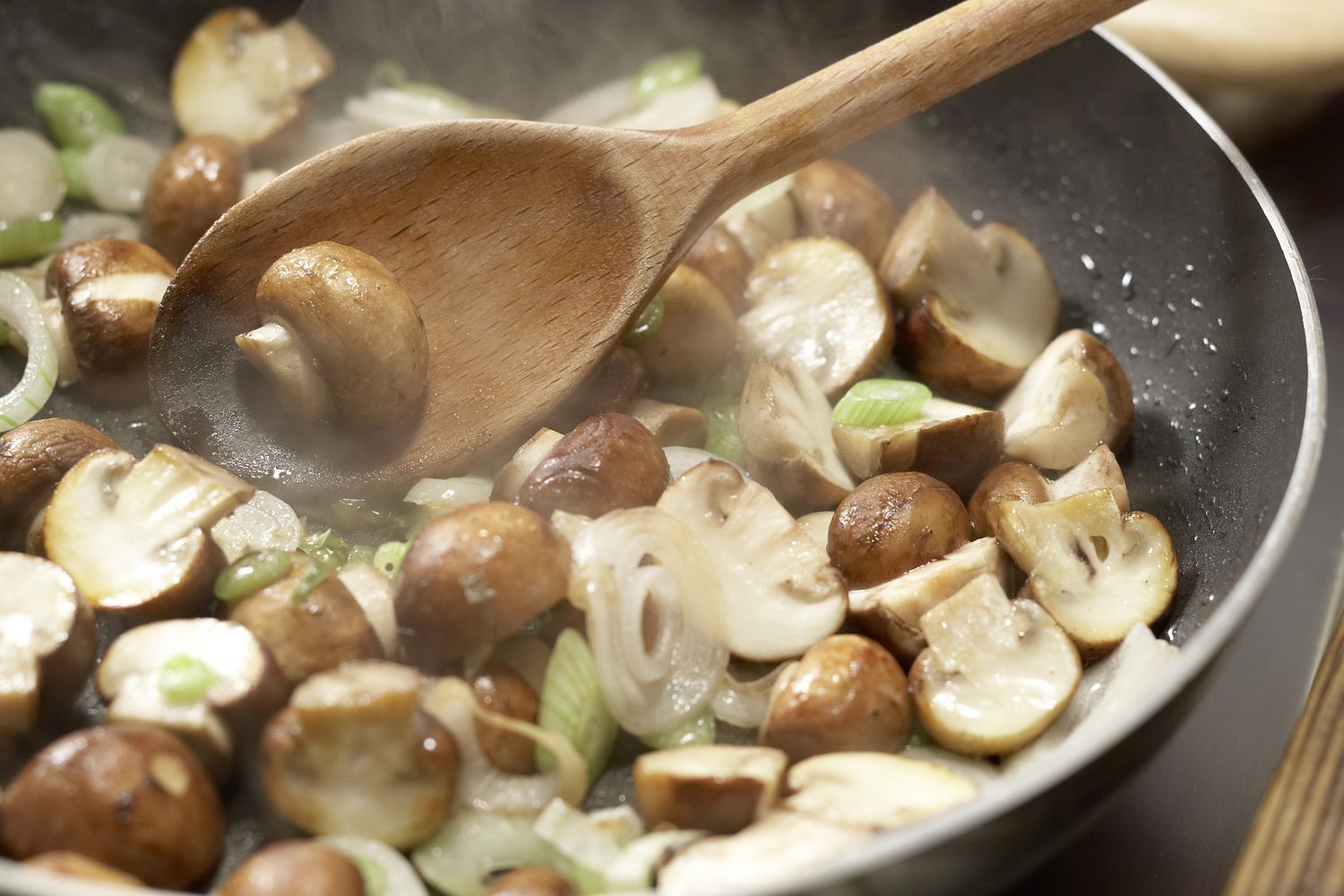 Step: 4/8
Add the ricotta to the pan, mix well and season with salt and pepper. Remove from the heat.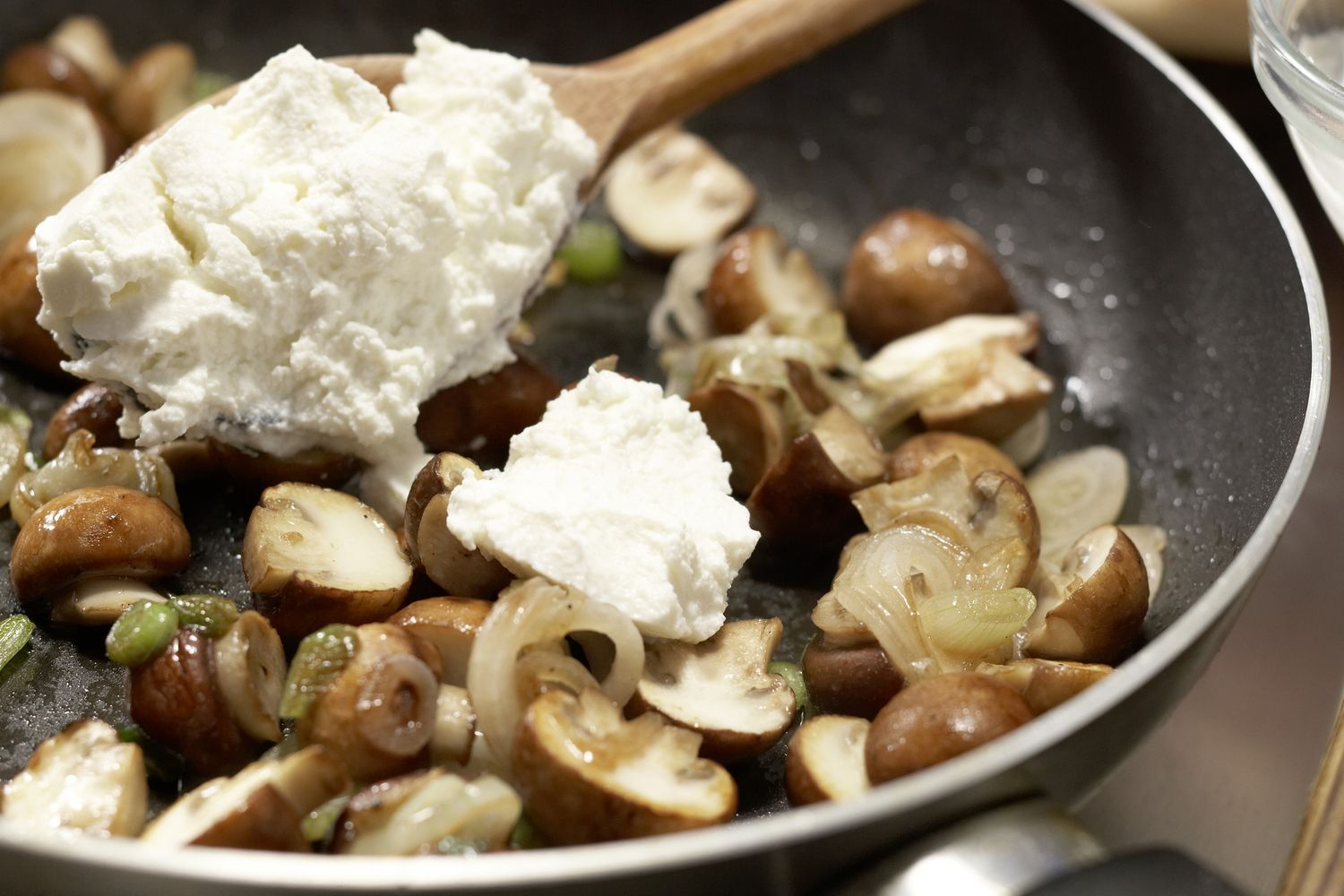 Step: 5/8
Stir the pancake batter again. Heat some oil in a pan and add a ladleful of batter.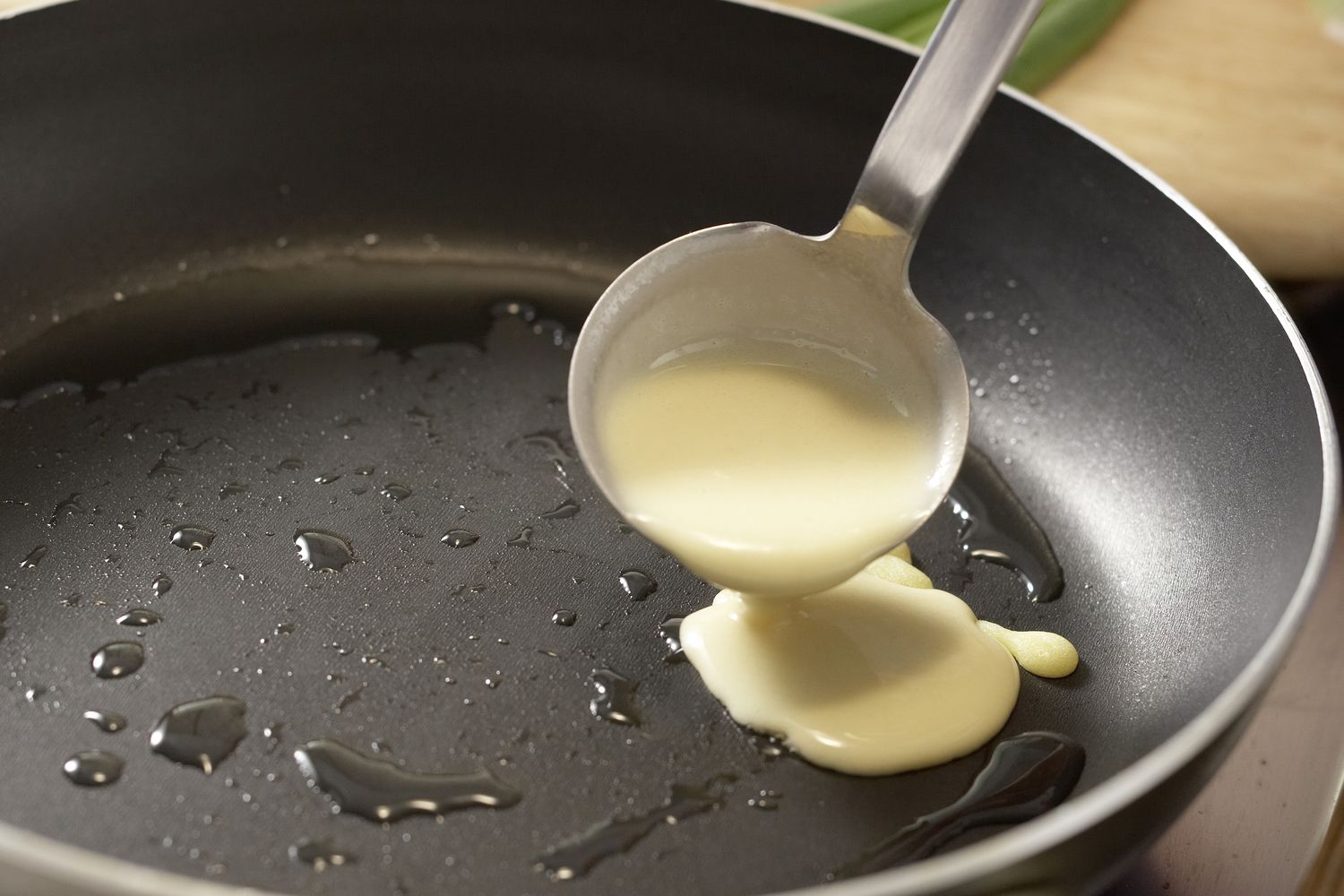 Step: 6/8
Tilt the pan to coat the base with batter, then sprinkle with some sesame seeds. Fry the pancake for about 1 minute, then turn and fry for 1-2 minutes on the other side. Continue until all the batter is used and you have 8 pancakes.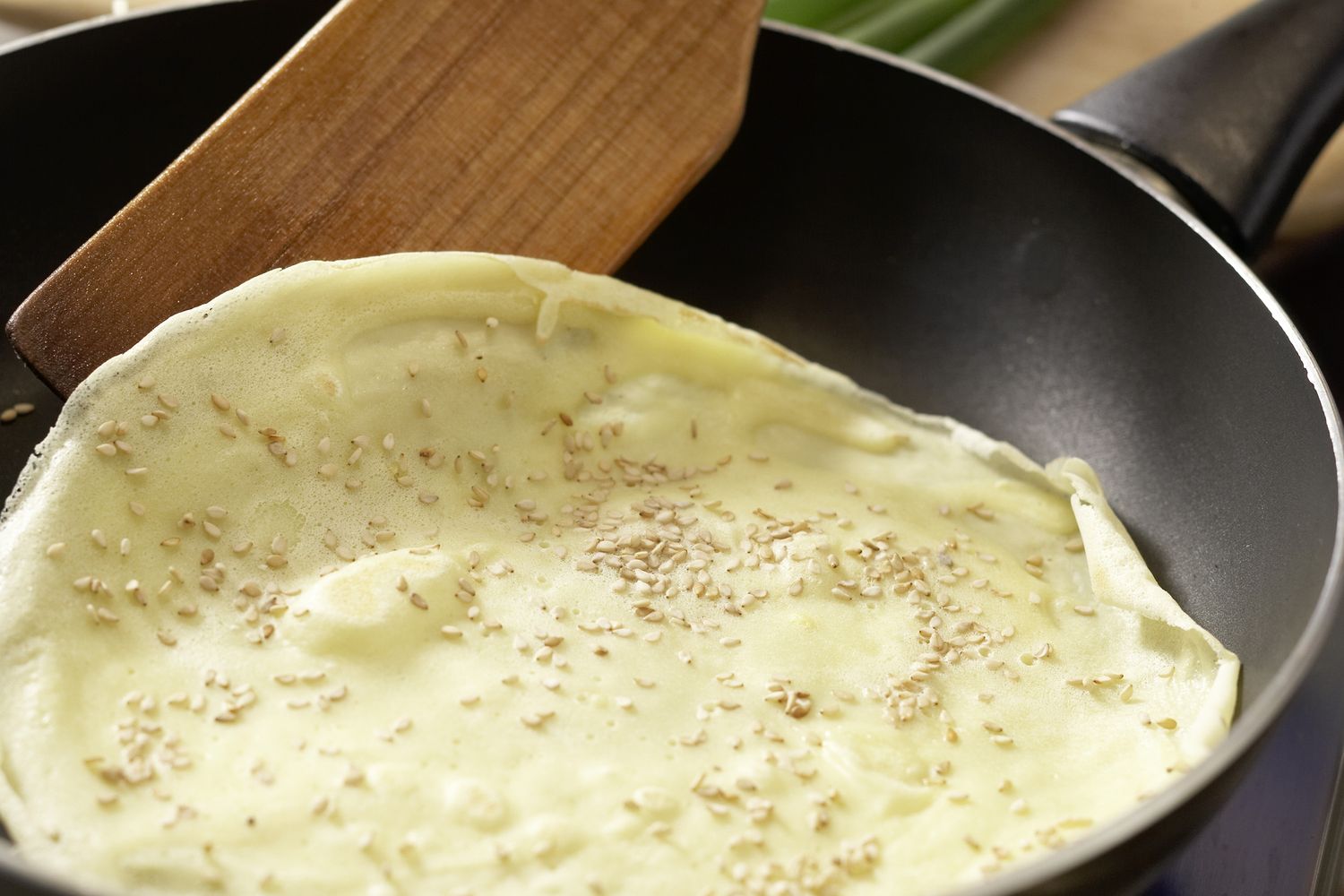 Step: 7/8
Spread the pancakes with the ricotta-mushroom mixture, roll up and place, side by side, in a baking dish.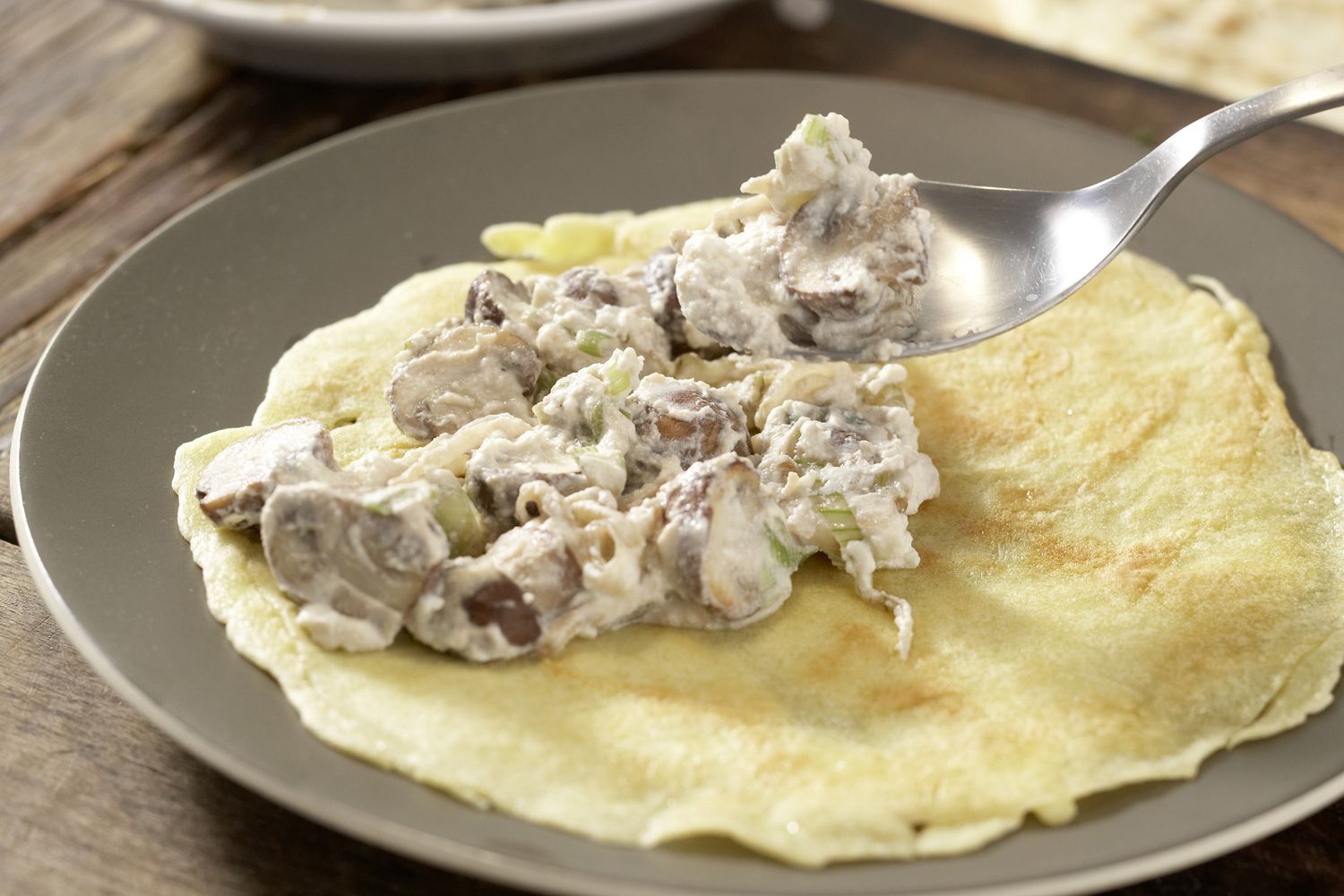 Step: 8/8
Mix the sour cream, milk and remaining sesame seeds, season with salt and pepper and pour over the pancake rolls. Bake in a preheated oven at 220°C (200°C fan, gas 7) for 10 minutes.