Carrot halwa is one of the most popular Indian desserts. While it can be made using any variety of carrots, the version relished the most is the one made in winters using seasonal red carrots. A scoop of vanilla ice cream over piping hot carrot halwa makes for a decadent winter dessert.
This recipe is a quicker version prepared in the pressure cooker, saving on a lot of time and elbow grease. The Instant Pot can also be used instead of a pressure cooker.
Grated carrot is sautéed in a little ghee and pressure cooked with whole milk. Sugar, khoya and cardamom powder are added to the cooked carrots and simmered until most of the moisture has dried up. This is garnished with cashews and raisins fried in ghee.
Addition of grated khoya (evaporated dried milk) to the bubbling halwa gives it a richer taste and a creamier texture. Blocks of khoya can be bought in Indian stores. Alternatively, reduce the sugar and mix in some condensed milk towards the end, allowing the mixture to simmer until fairly dry.
This carrot halwa recipe can also be prepared using purple carrots, beetroots or pumpkin.
Step: 1/9
Heat the ghee in a pressure pan (around 4L capacity).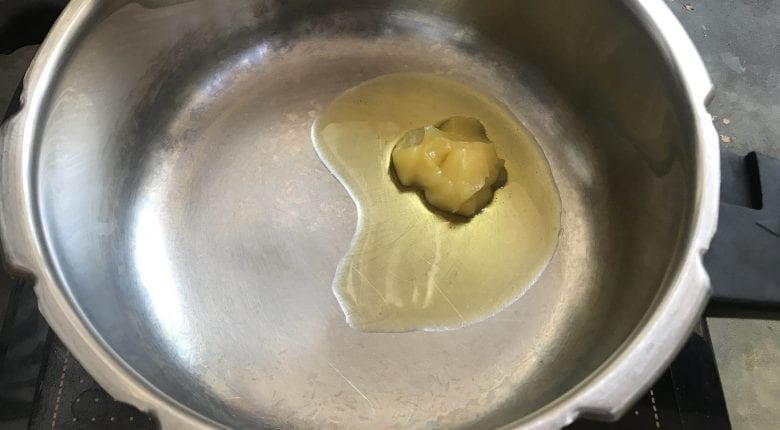 Step: 2/9
Fry the cashews and raisins in the ghee until cashews are golden brown and raisins are plump. Remove them with a slotted spoon into a bowl and keep them aside.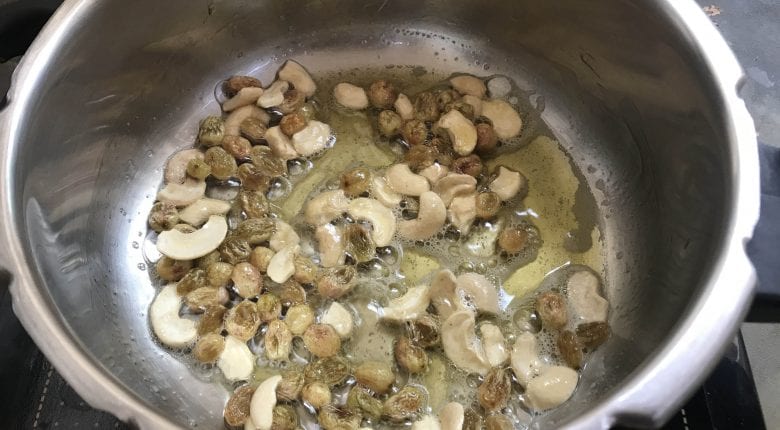 Step: 3/9
In the ghee in the pressure pan, fry the grated carrots on a medium flame until there's a slight change in colour and the volume of the carrots reduces by a third.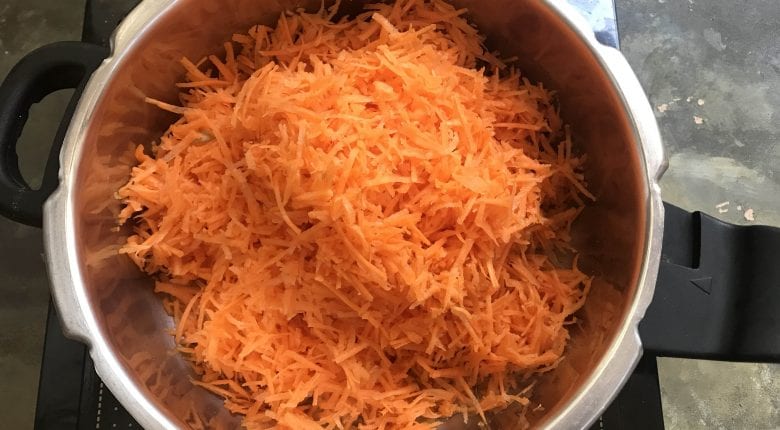 Step: 4/9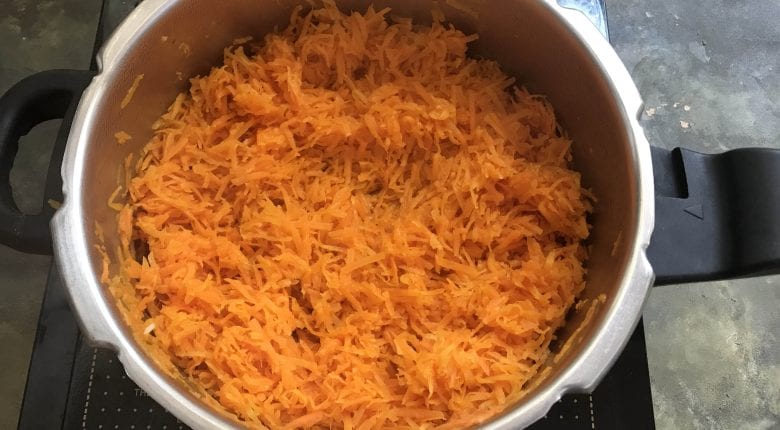 Step: 5/9
Add the milk to the pan. Close the lid of the pressure pan with the weight plugged in.
On a medium flame, allow for one whistle. Switch off the flame and allow cooker to cool.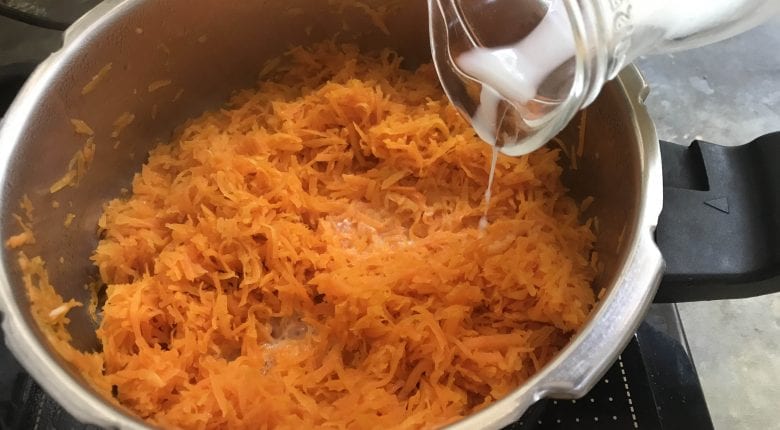 Step: 6/9
Open cooker and add the sugar. On a low flame, keep stirring for 3-4 minutes.
Step: 7/9
Add grated khoya and stir for another 4-5 minutes.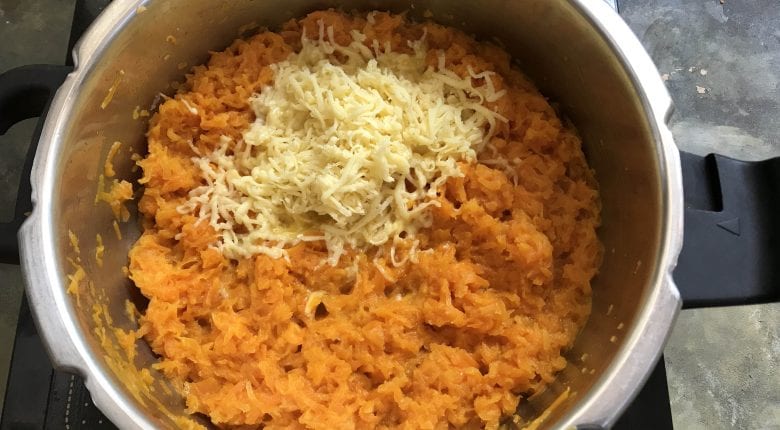 Step: 8/9
Sprinkle green cardamom powder and stir well to combine.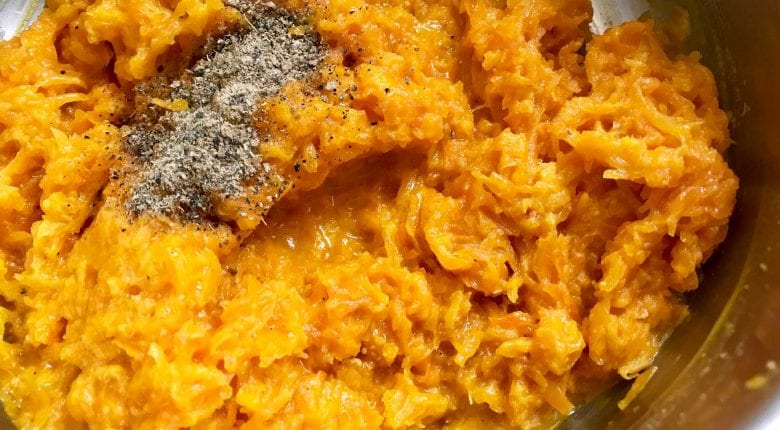 Step: 9/9
Mix in the fried cashews and raisins.
Remove into a bowl and garnish with finely chopped pistachios.
Notes
Keep the halwa in an airtight container in the refrigerator. Remove a portion and microwave for 20 seconds if you want to serve with warm along with vanilla ice cream.