Step: 1/4
In a large saute pan, heat oil. Fry mustard seeds, red chillies and curry leaves until seeds pop.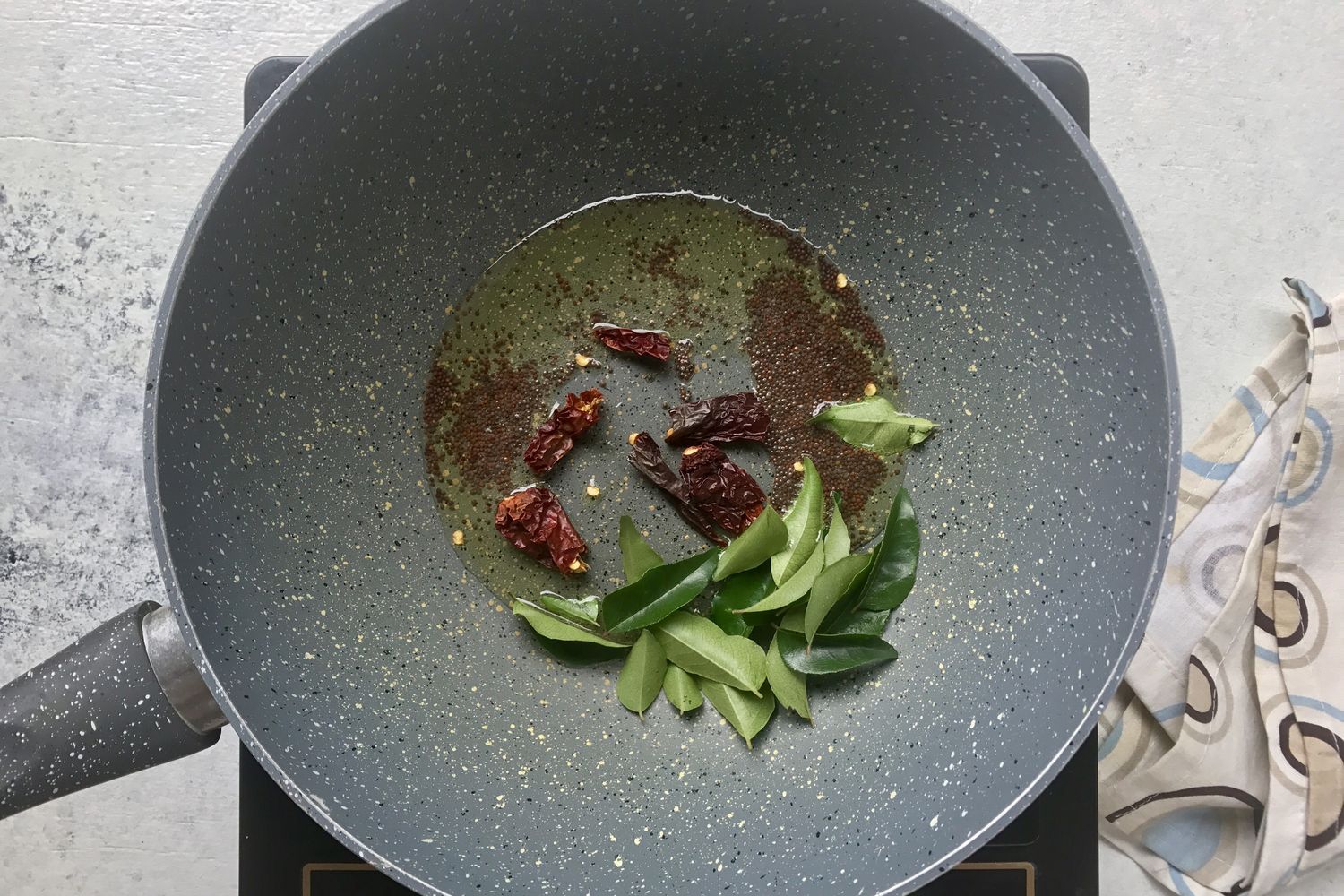 Step: 2/4
Add the nuts and dried coconut pieces and fry on medium fame until cashews and coconut turn golden brown.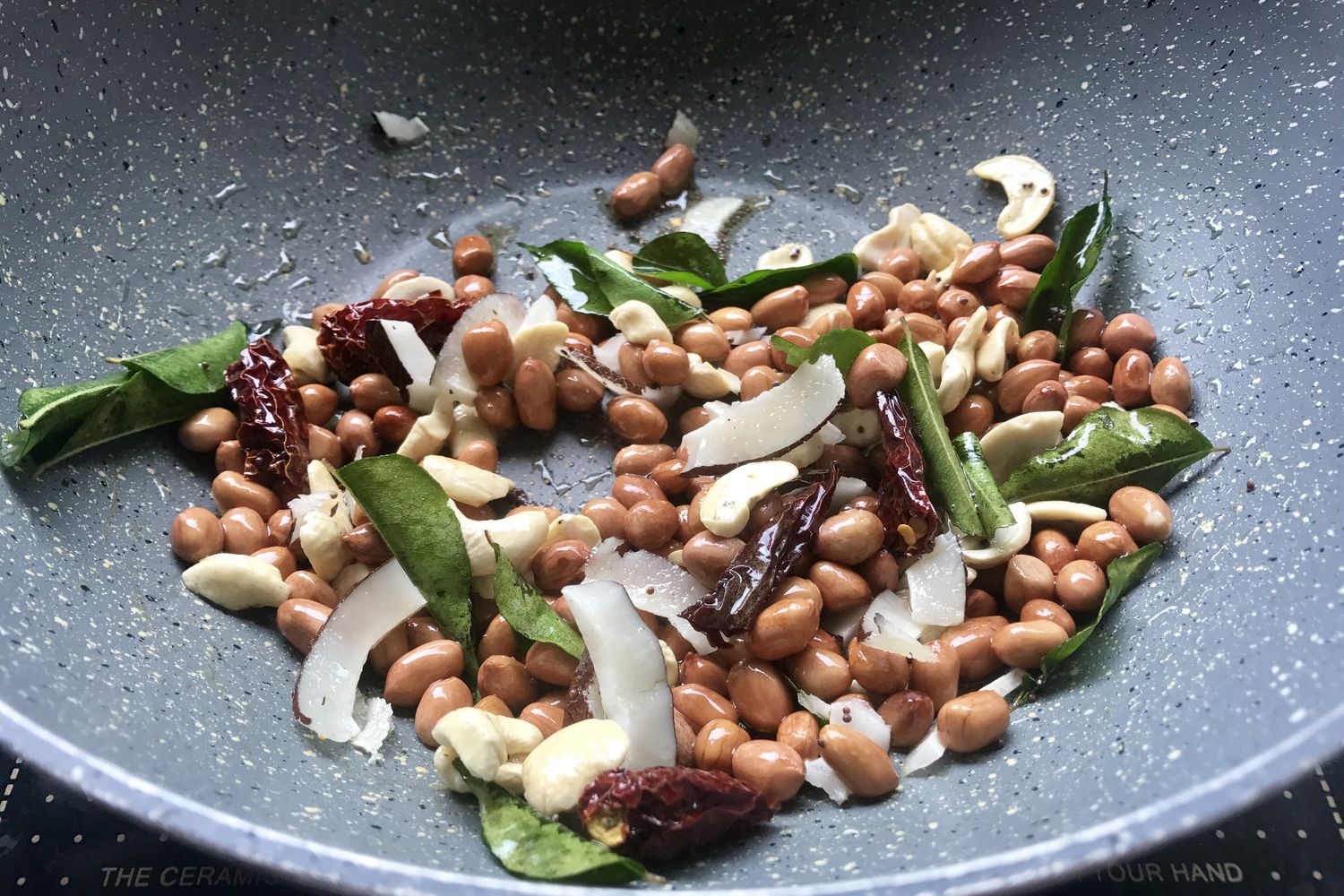 Step: 3/4
Stir in the spice powders and salt.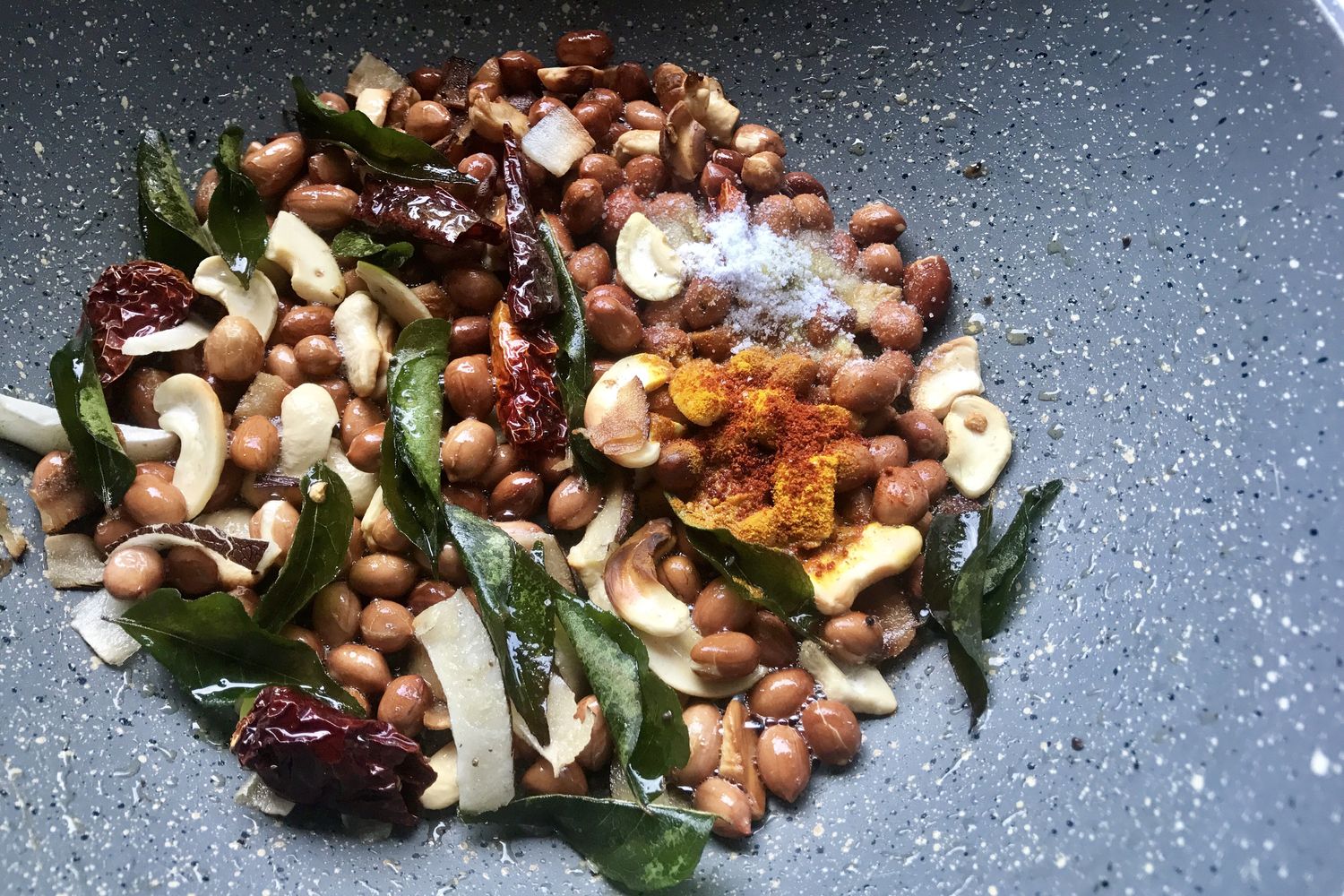 Step: 4/4
Add the puffed rice to this tempering and stir together on a low flame until it is combined well with seasonings. If needed, divide into two batches and proceed. When slightly cooled, transfer to airtight containers.