Step: 1/14
Wash the chillies, halve lengthways, deseed and chop. Peel and chop the garlic.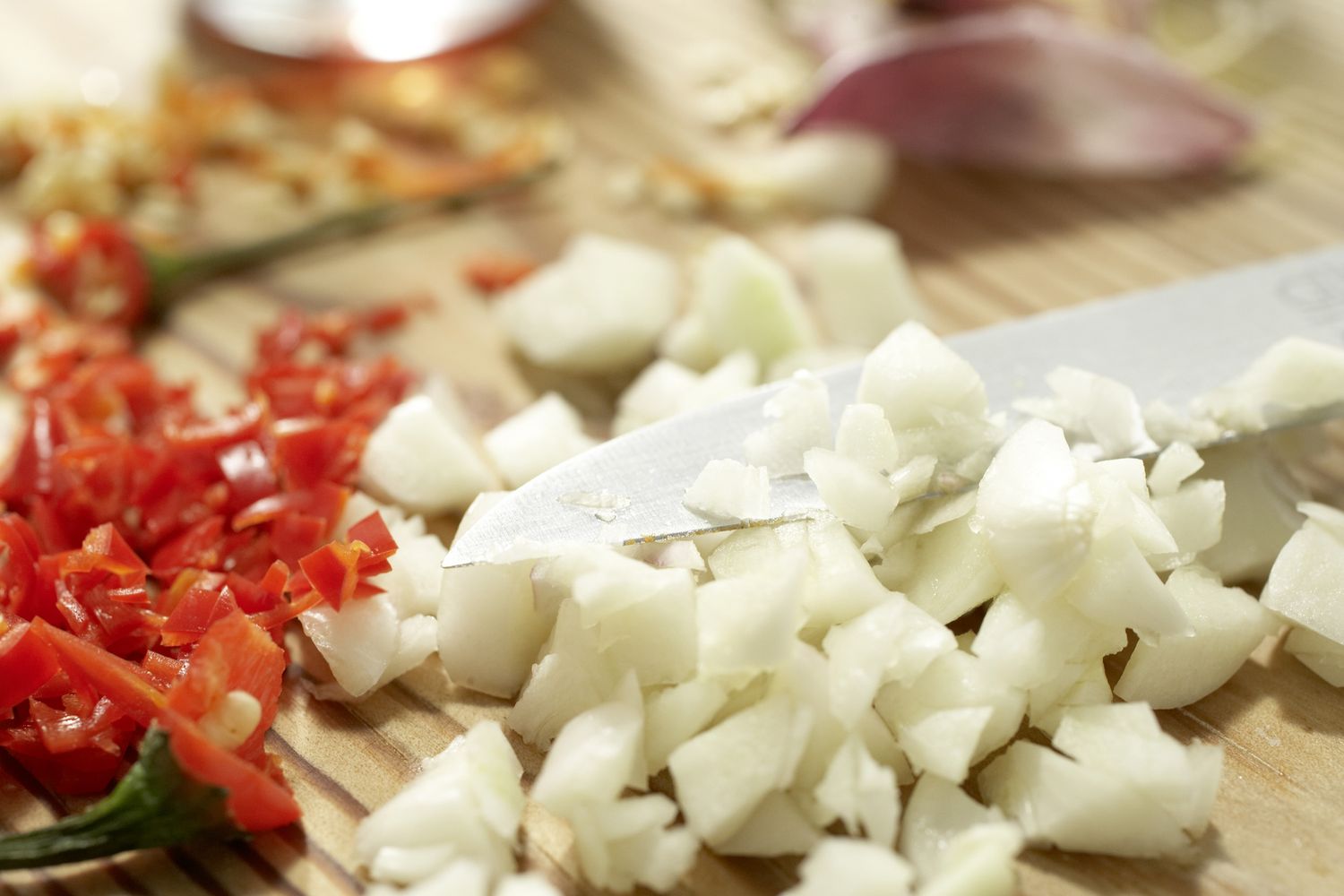 Step: 2/14
In a mortar, finely grind the garlic, chillies and some salt with half the coriander, cinnamon and cumin.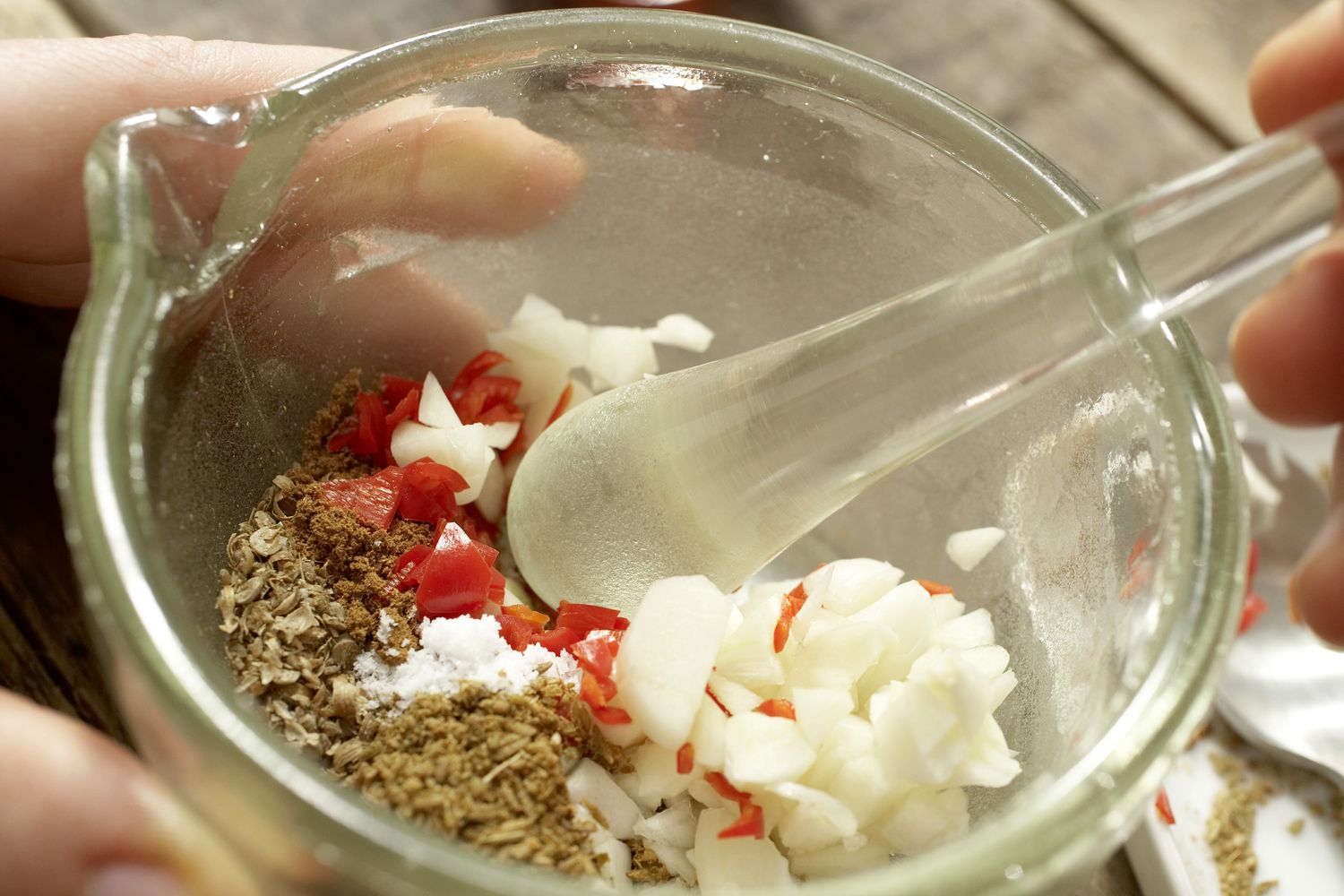 Step: 3/14
Drain the peppers and pat dry. Place the prepared spice mixture in a blender with the remaining coriander, cinnamon and cumin. Add the tomato paste, paprika and vinegar and blitz to a smooth paste.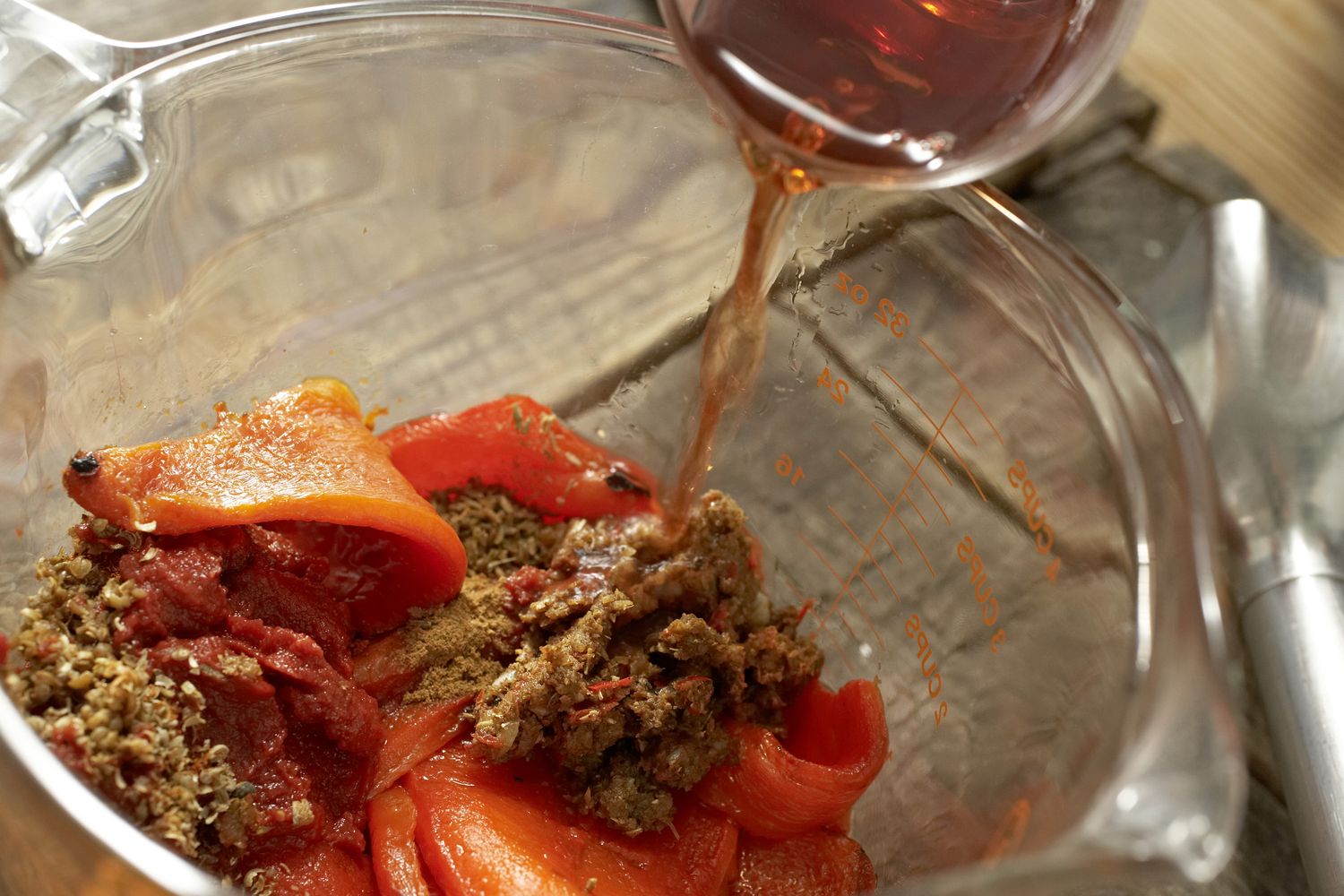 Step: 4/14
Mix the homemade harissa with paprika and 2 tbsp oil.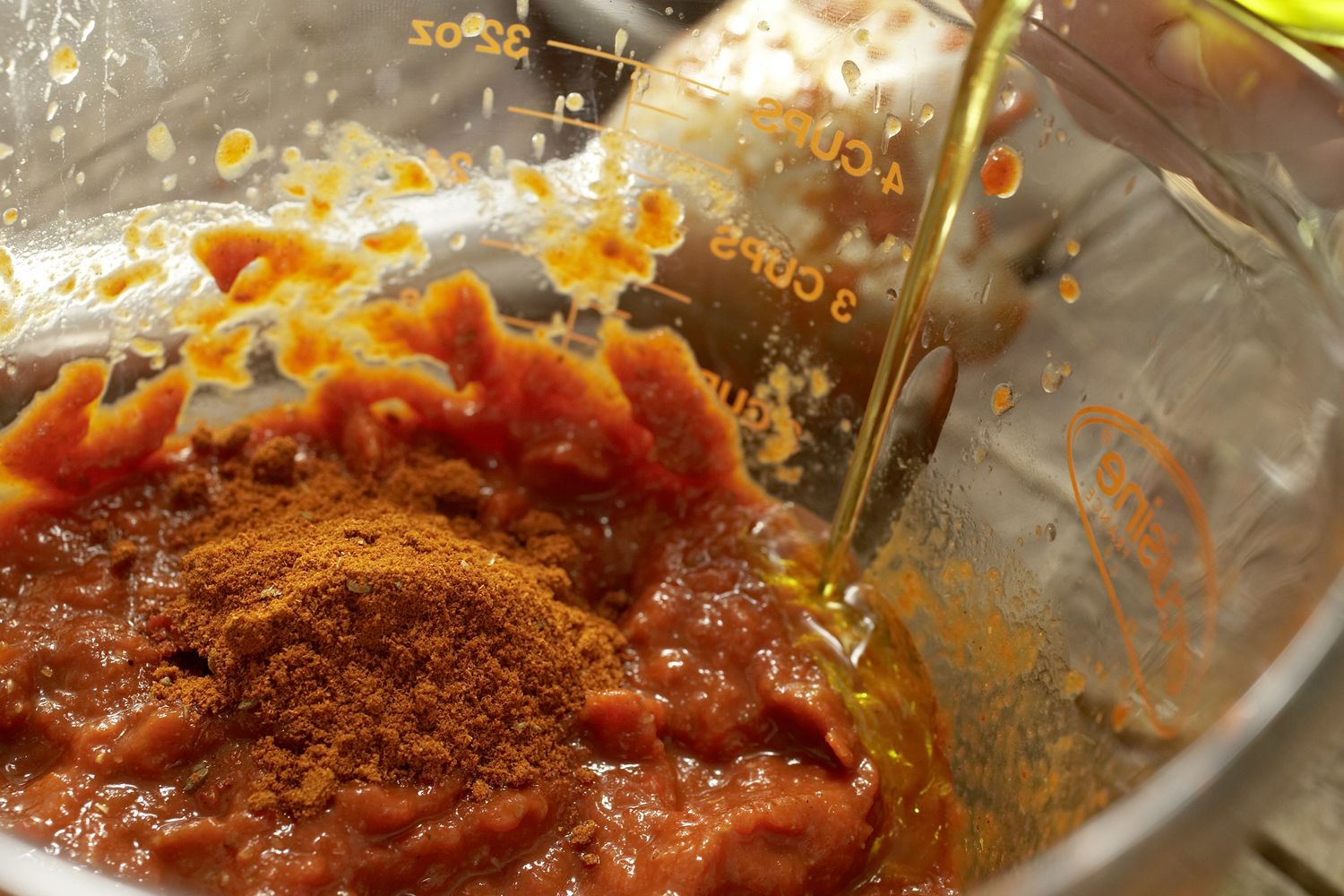 Step: 5/14
Spoon the harissa paste into a small jar and cover with some olive oil. Seal and keep in the fridge for up to 3 months.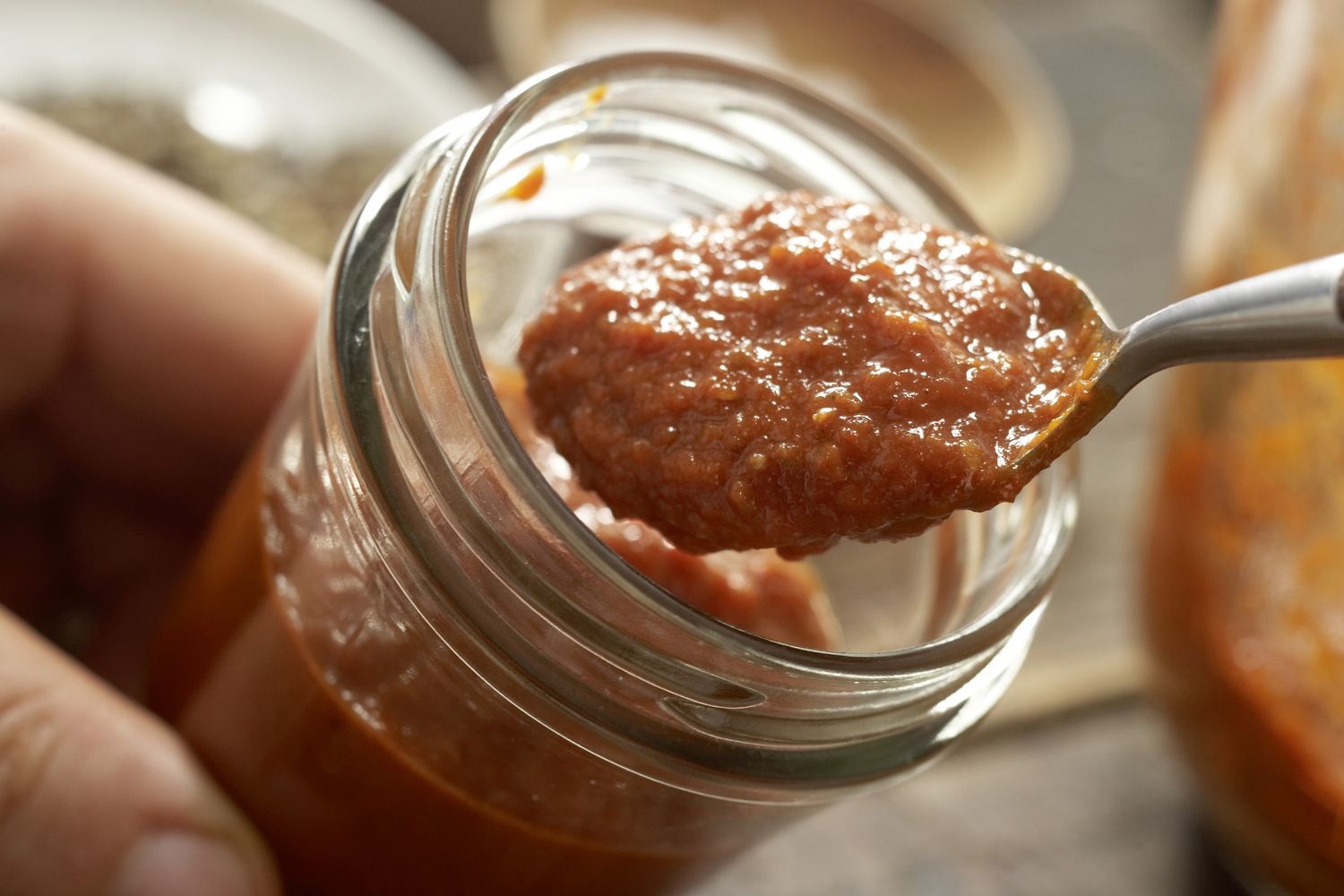 Step: 6/14
Pull out the squid tentacles from the body tubes, then cut off from the rest of the head so that they remain attached to a ring.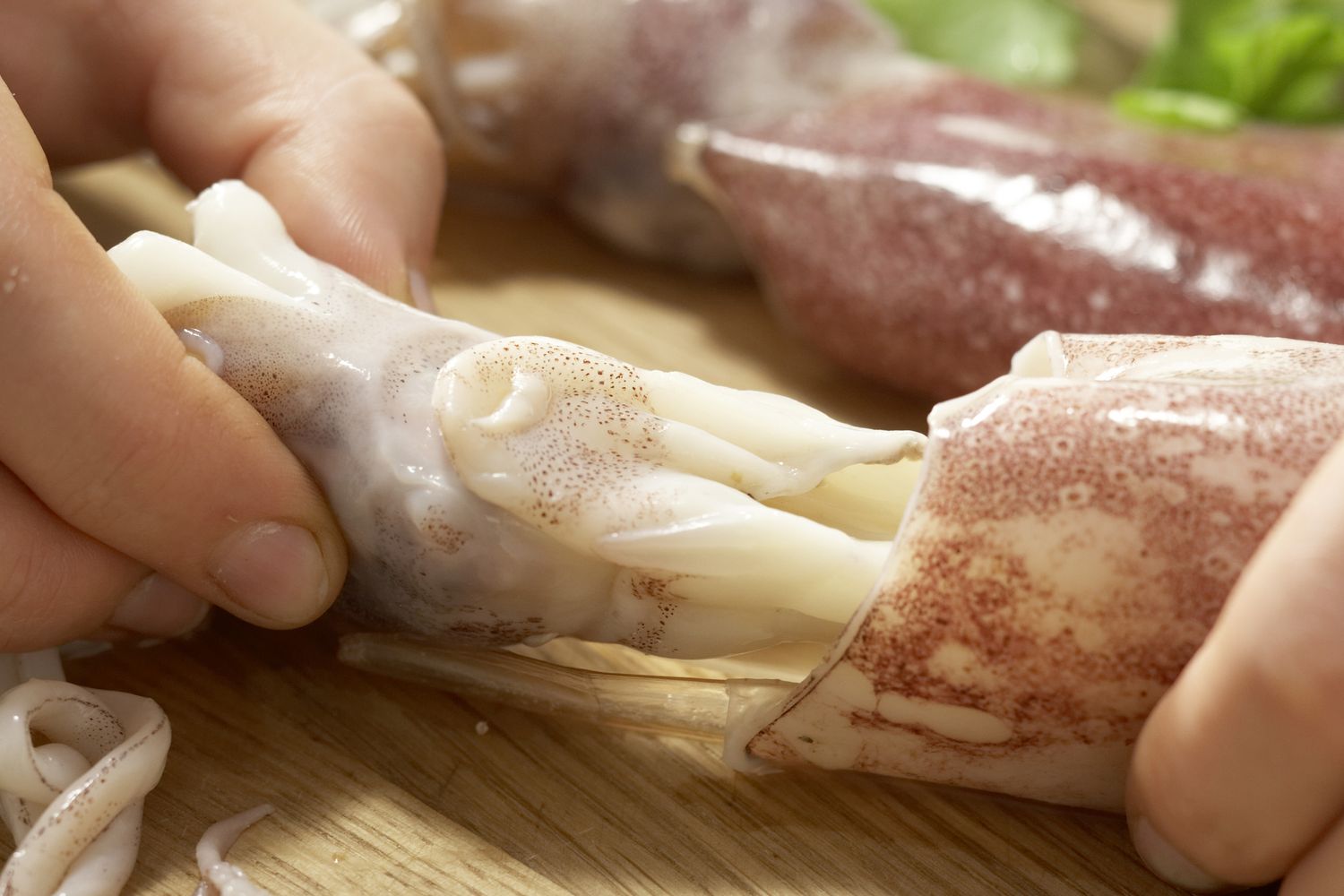 Step: 7/14
Remove the 'beak' from the base of the tentacles. Rinse and drain the tentacles.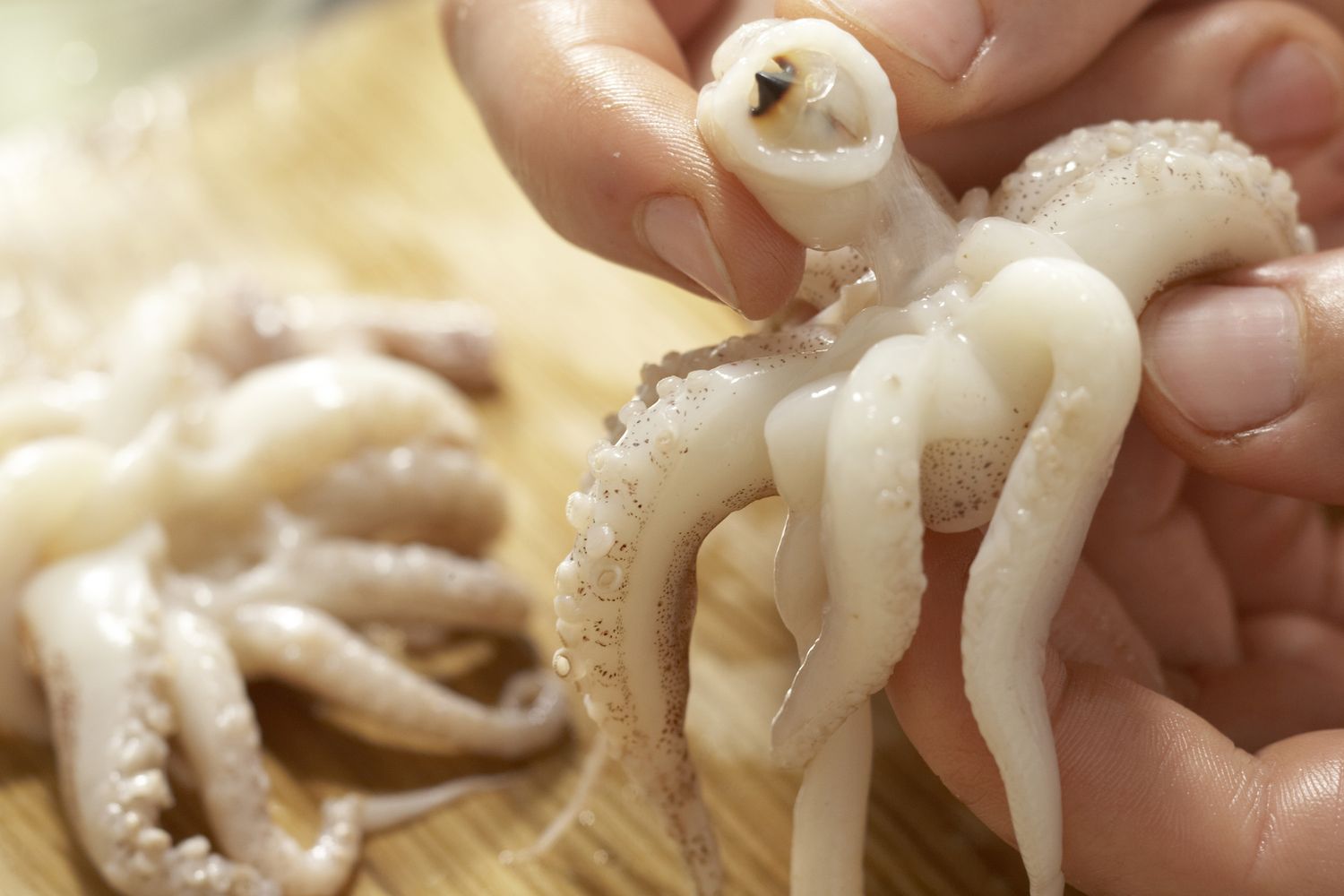 Step: 8/14
Remove the transparent quil from the body of the squid and peel off the fine skin. Cut the fins from the sides.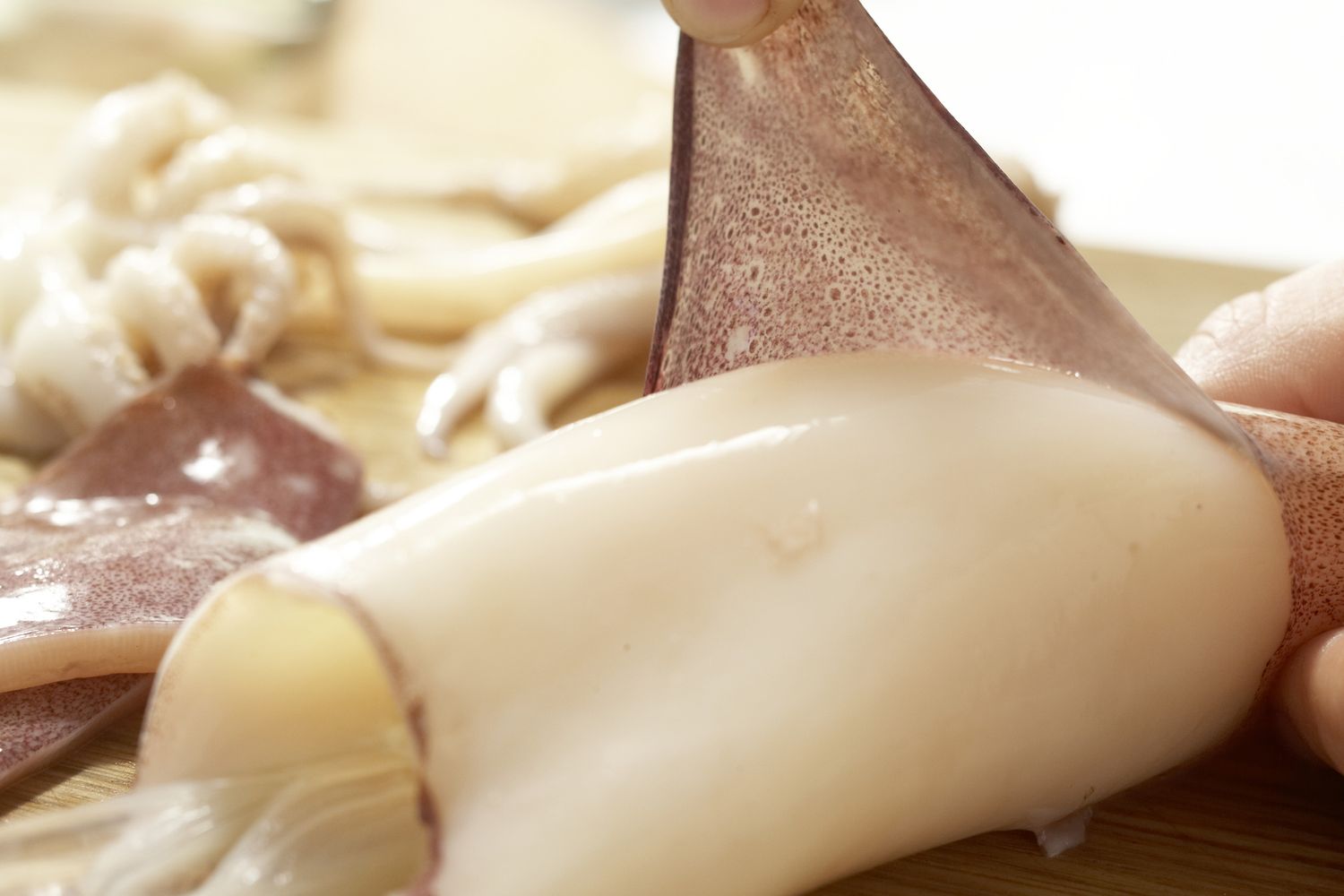 Step: 9/14
Cut the tubes lengthways and remove the intestines. Thoroughly rinse the tubes under cold water and drain.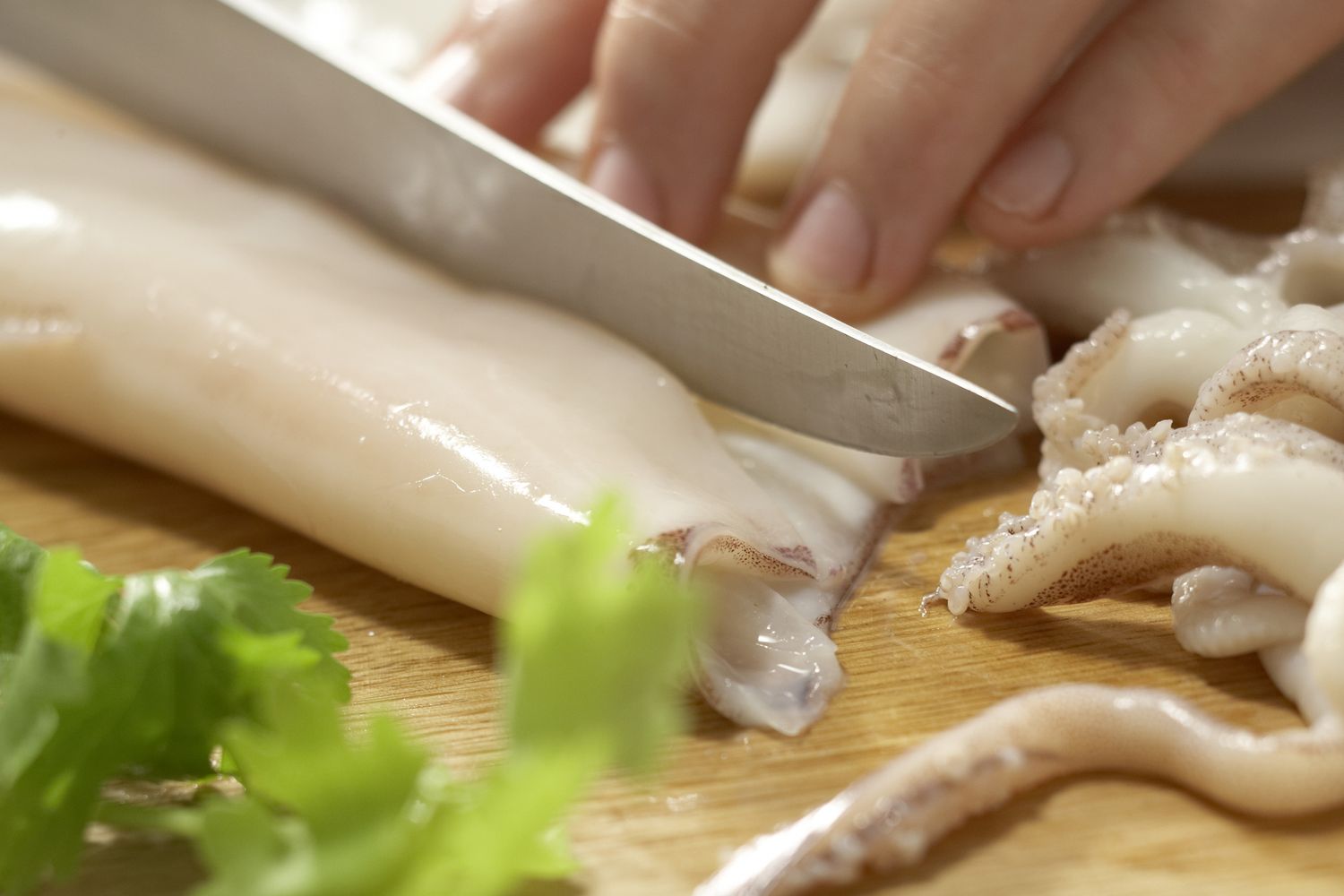 Step: 10/14
Place the squid on a board with the outer sides down and slash a diamond shaped pattern with a knife, not cutting all the way through.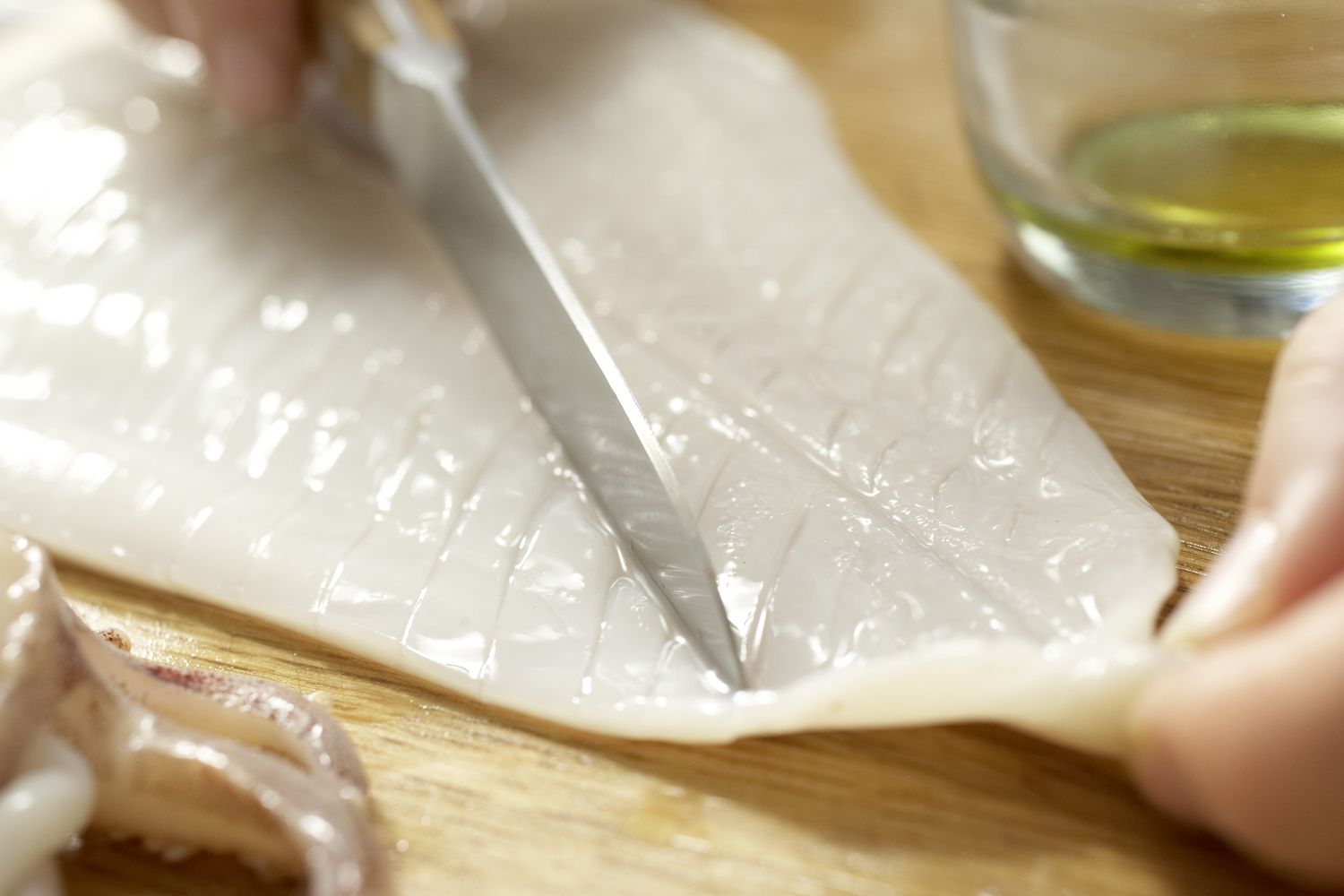 Step: 11/14
Cut the body into pieces about 2cm wide and cut the tentacles in half.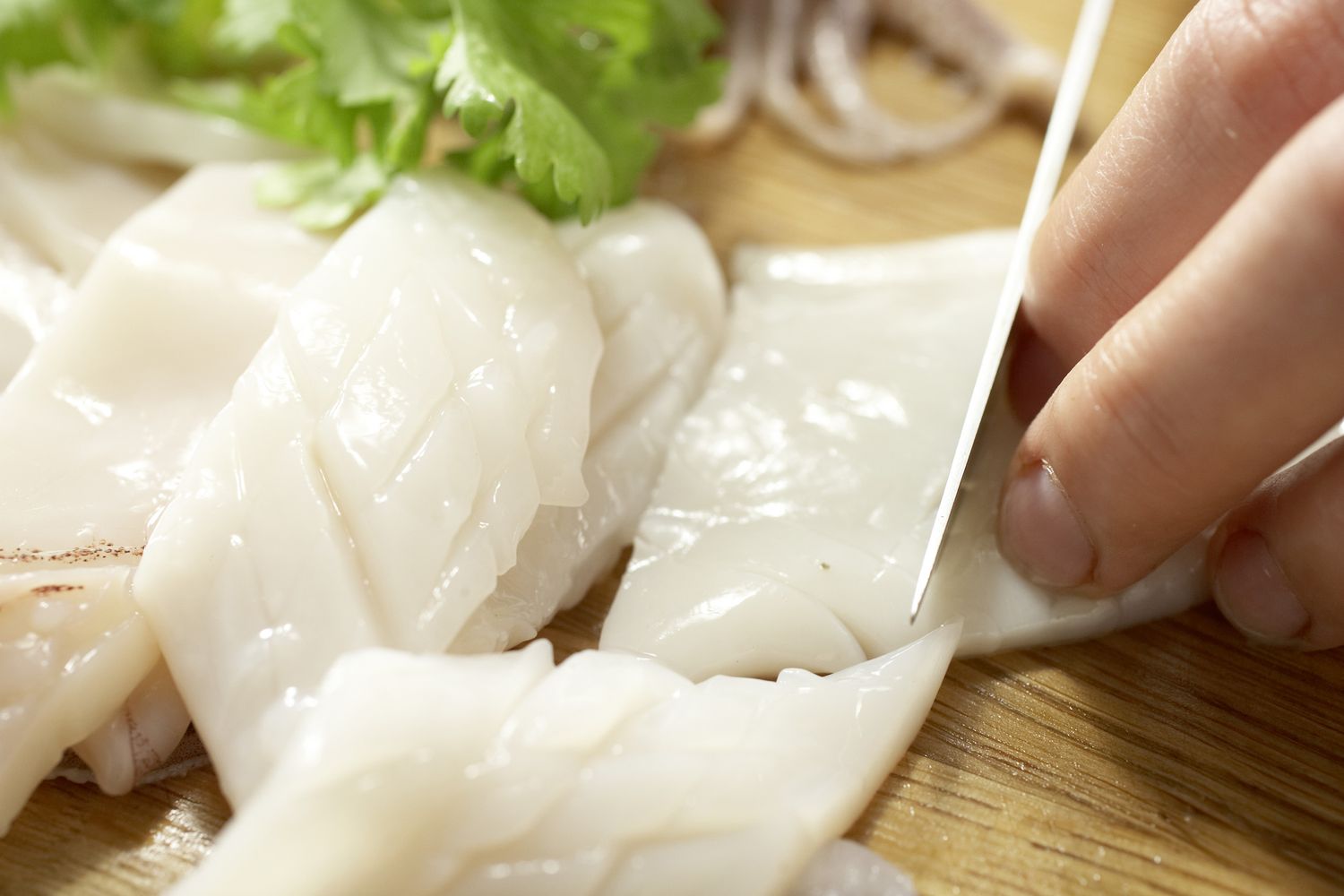 Step: 12/14
Wash the coriander, shake dry and roughly chop the leaves.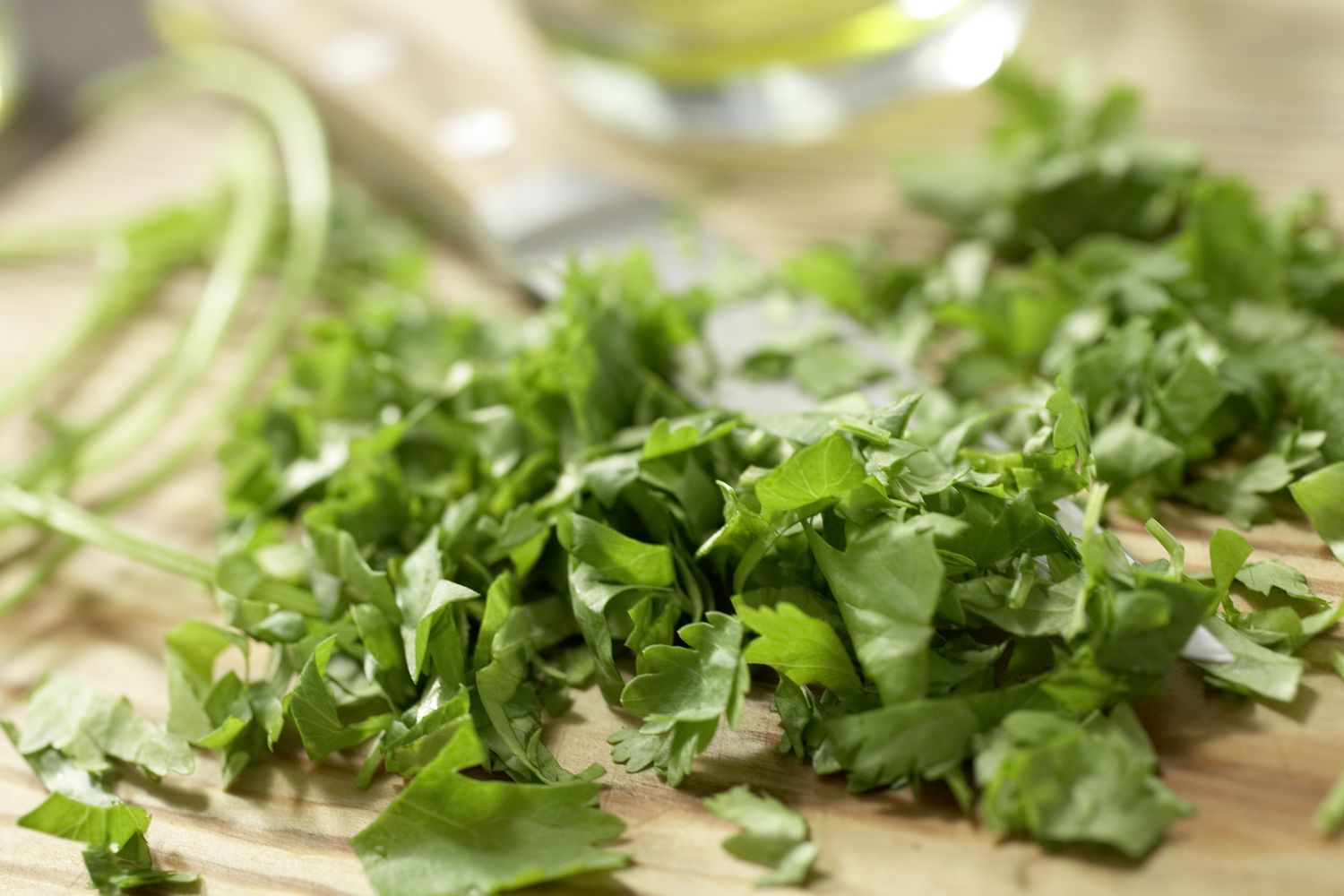 Step: 13/14
Heat the remaining oil in a pan and fry the body and tentacles over a high heat for 1 minute on each side. Season with salt and pepper.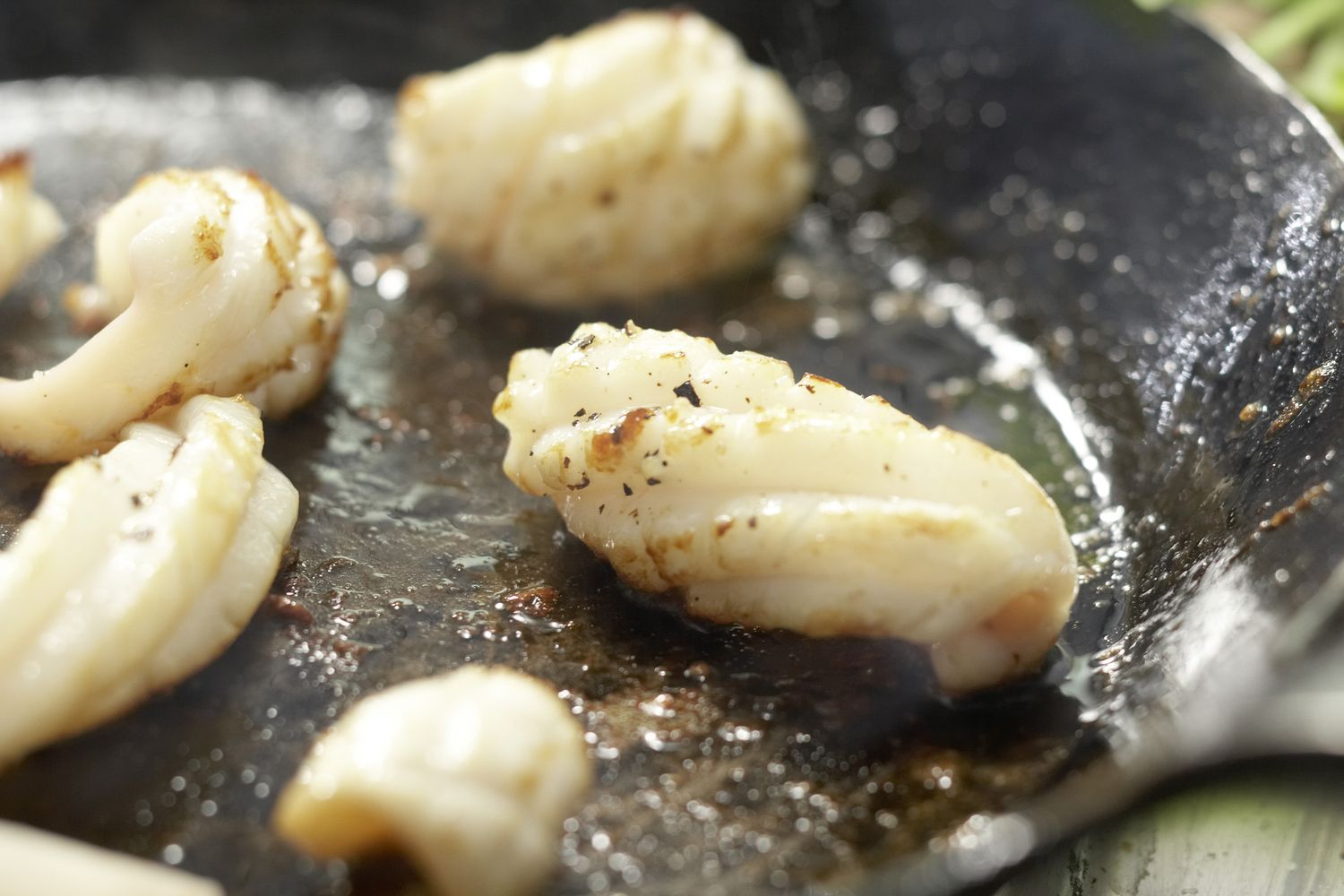 Step: 14/14
Add the harissa paste to the pan and mix with the seafood. Arrange the squid on plates with coriander and serve with bread, couscous or salad.