Step: 1/10
Weigh and arrange all ingredients for use.
Step: 2/10
Peel and finely dice the onions.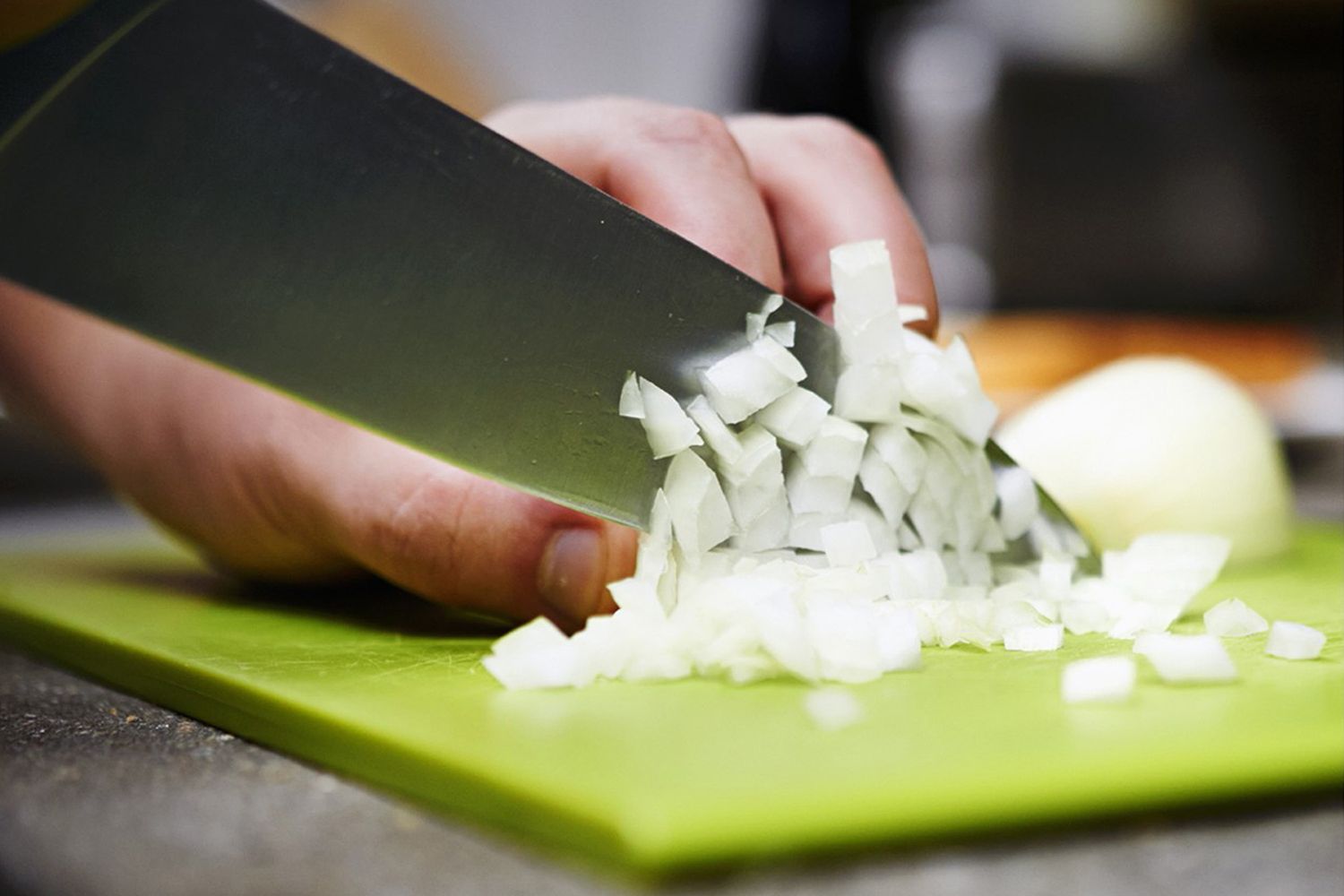 Step: 3/10
Cut the meat into bite-sized cubes.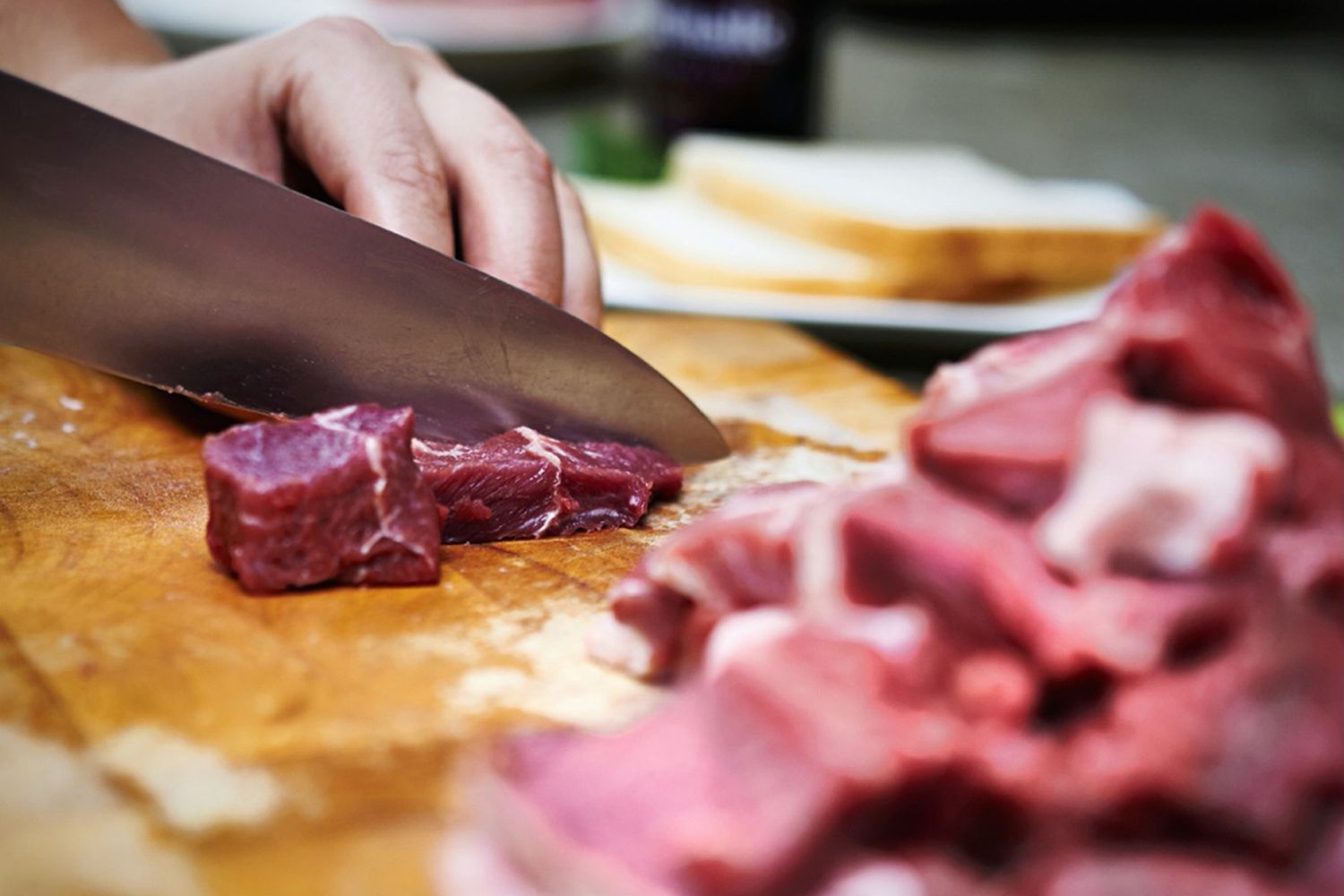 Step: 4/10
Heat 2 tbsp lard in a large pan or casserole dish and fry the meat in batches until browned all over.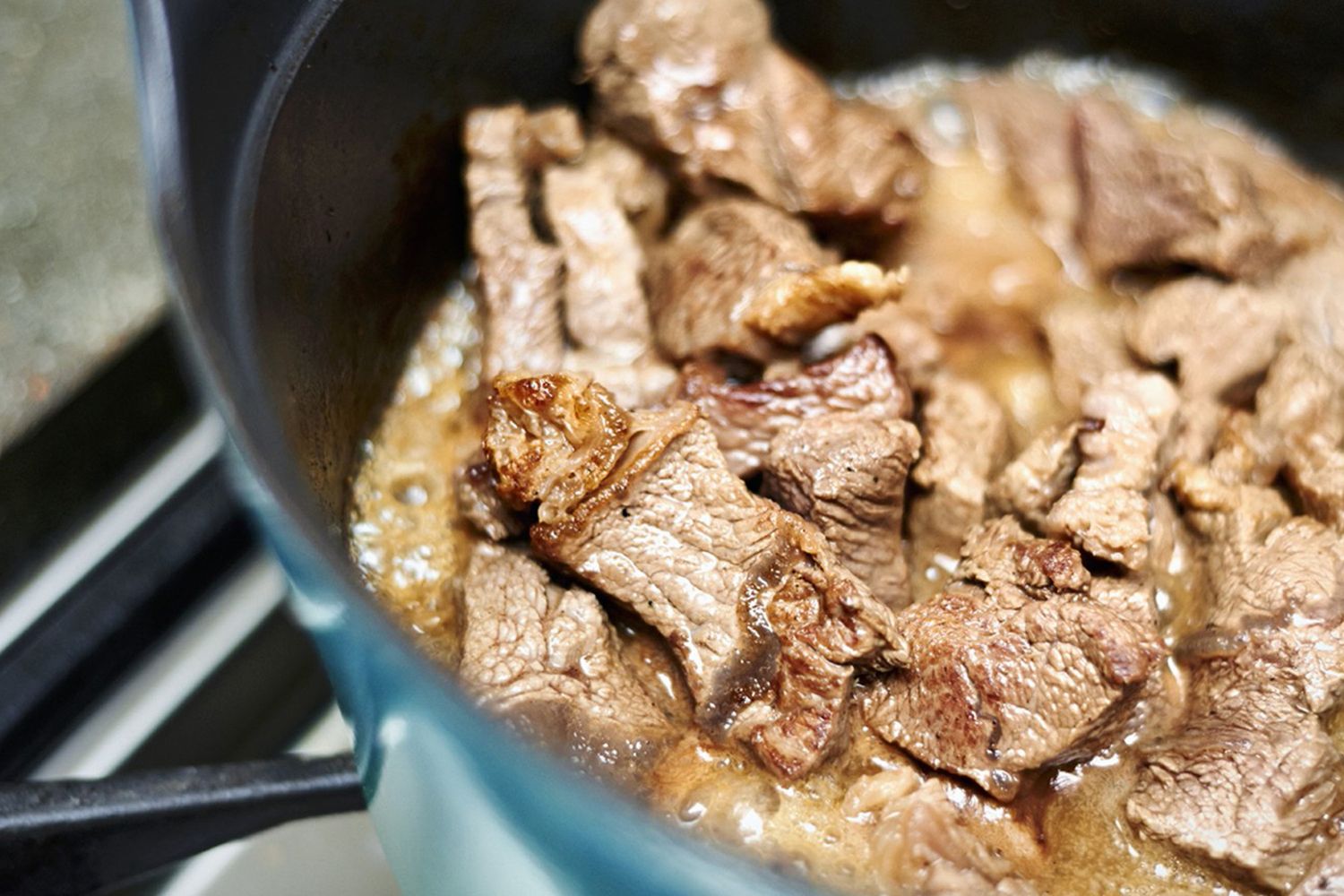 Step: 5/10
Remove the meat and set aside. Add the remaining lard to the pan and fry the onions until light brown and soft. Sprinkle with the sugar and leave to caramelize over a low heat. Stir in the vinegar.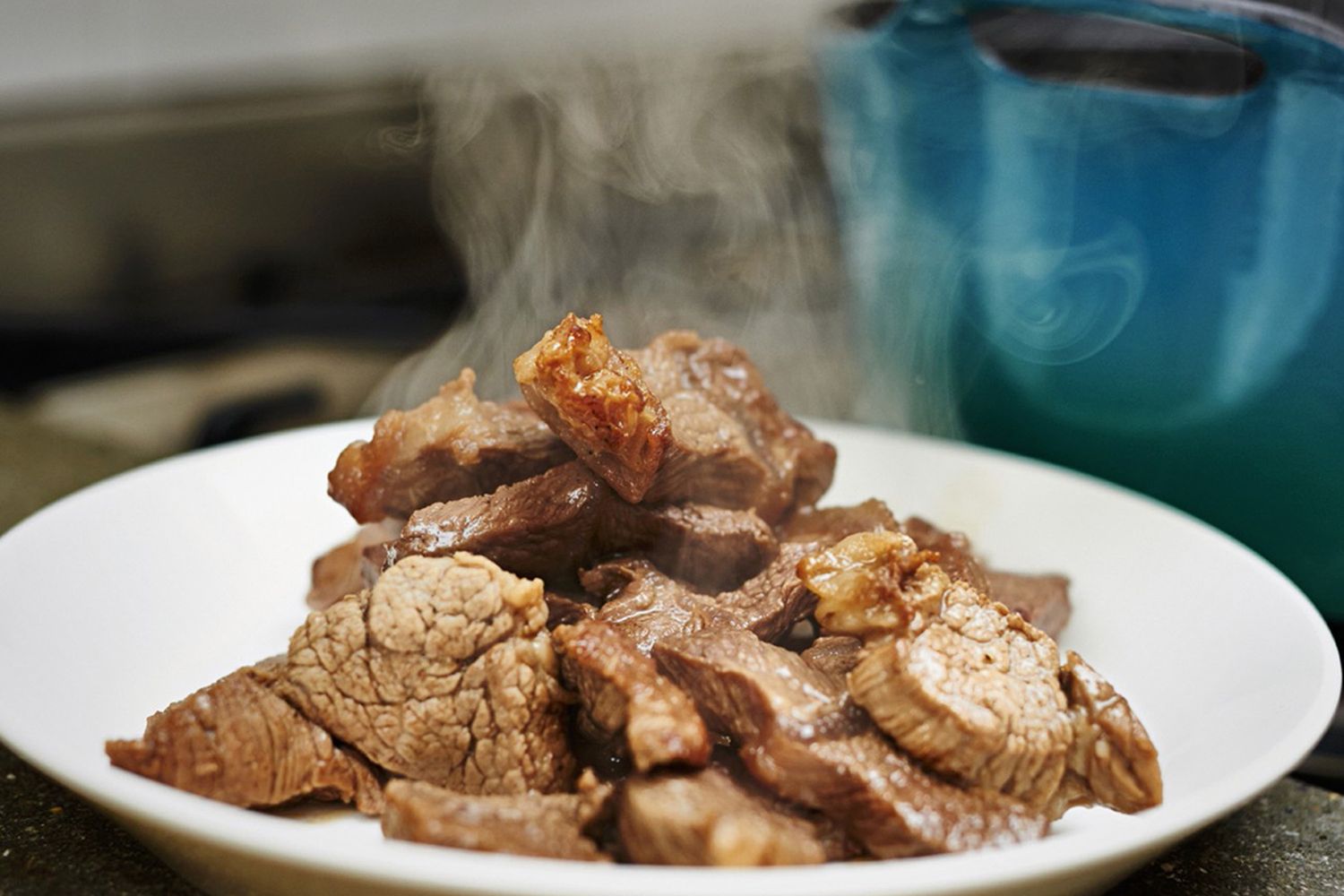 Step: 6/10
Return the meat to the pan.
Step: 7/10
Add the tejpatas and chopped thyme. Spread the mustard on the toasts and place on top. Season with salt, pepper and cumin.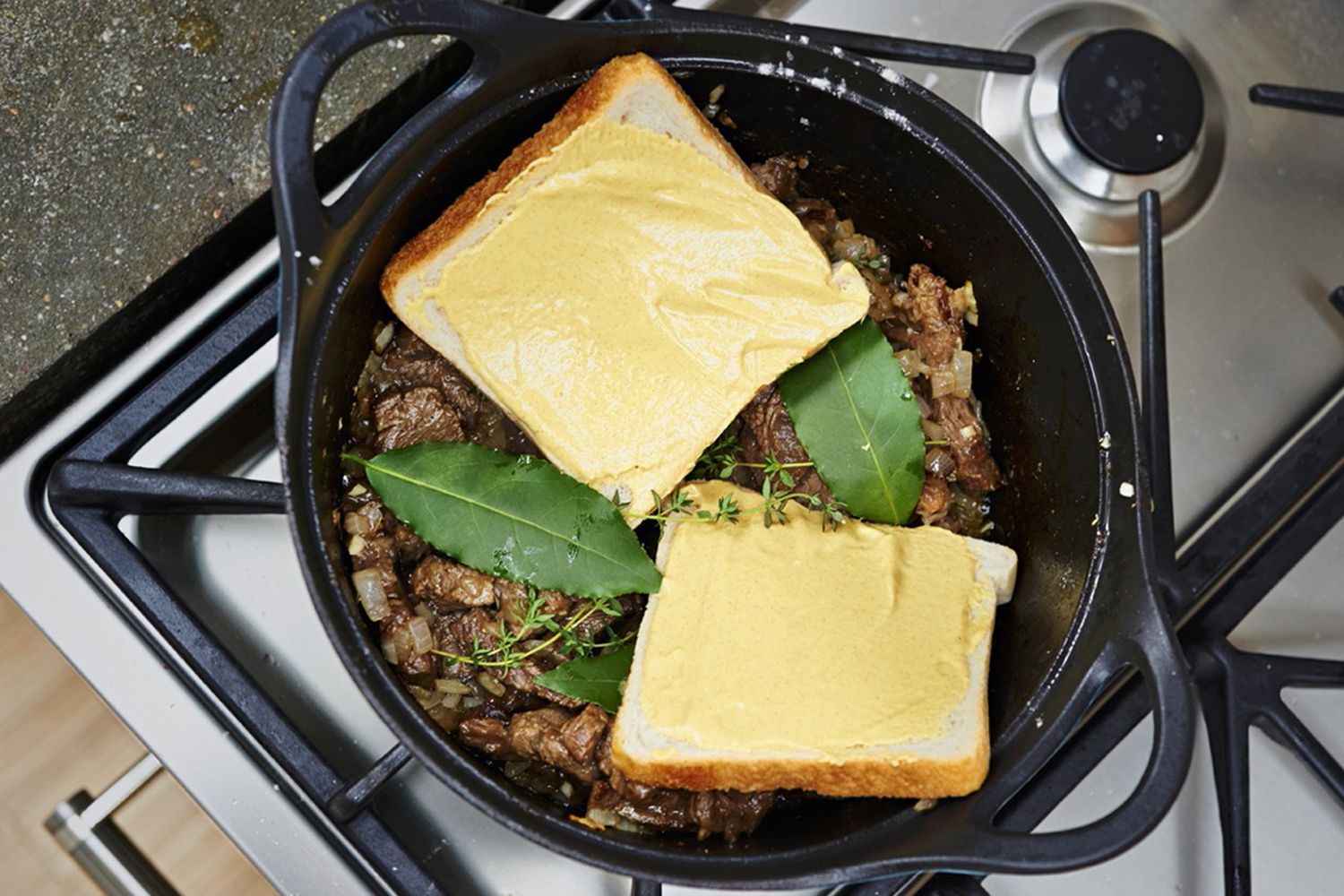 Step: 8/10
Pour over the beer.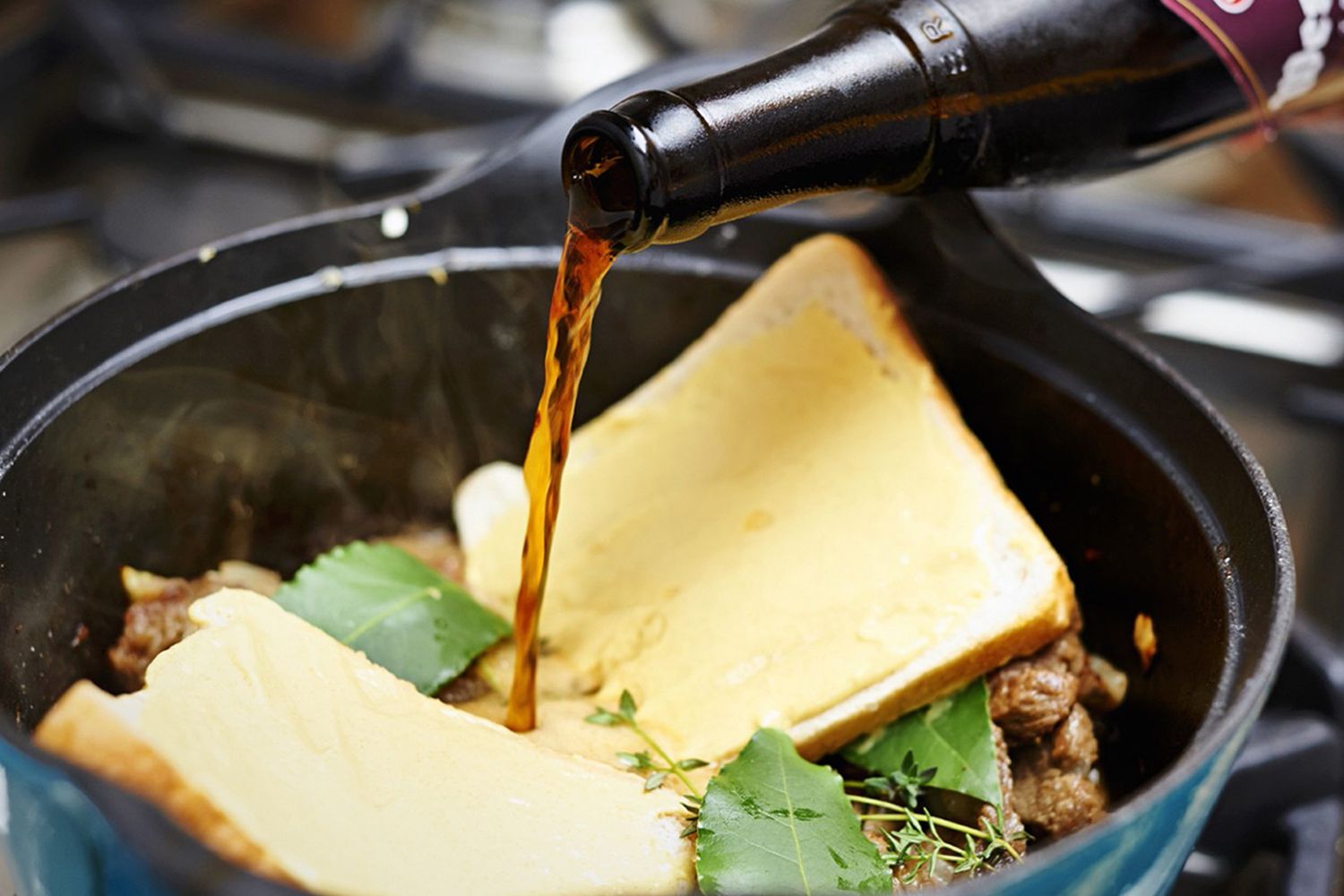 Step: 9/10
Cover the pan and let the mixture cook for about 2 hours over a low heat.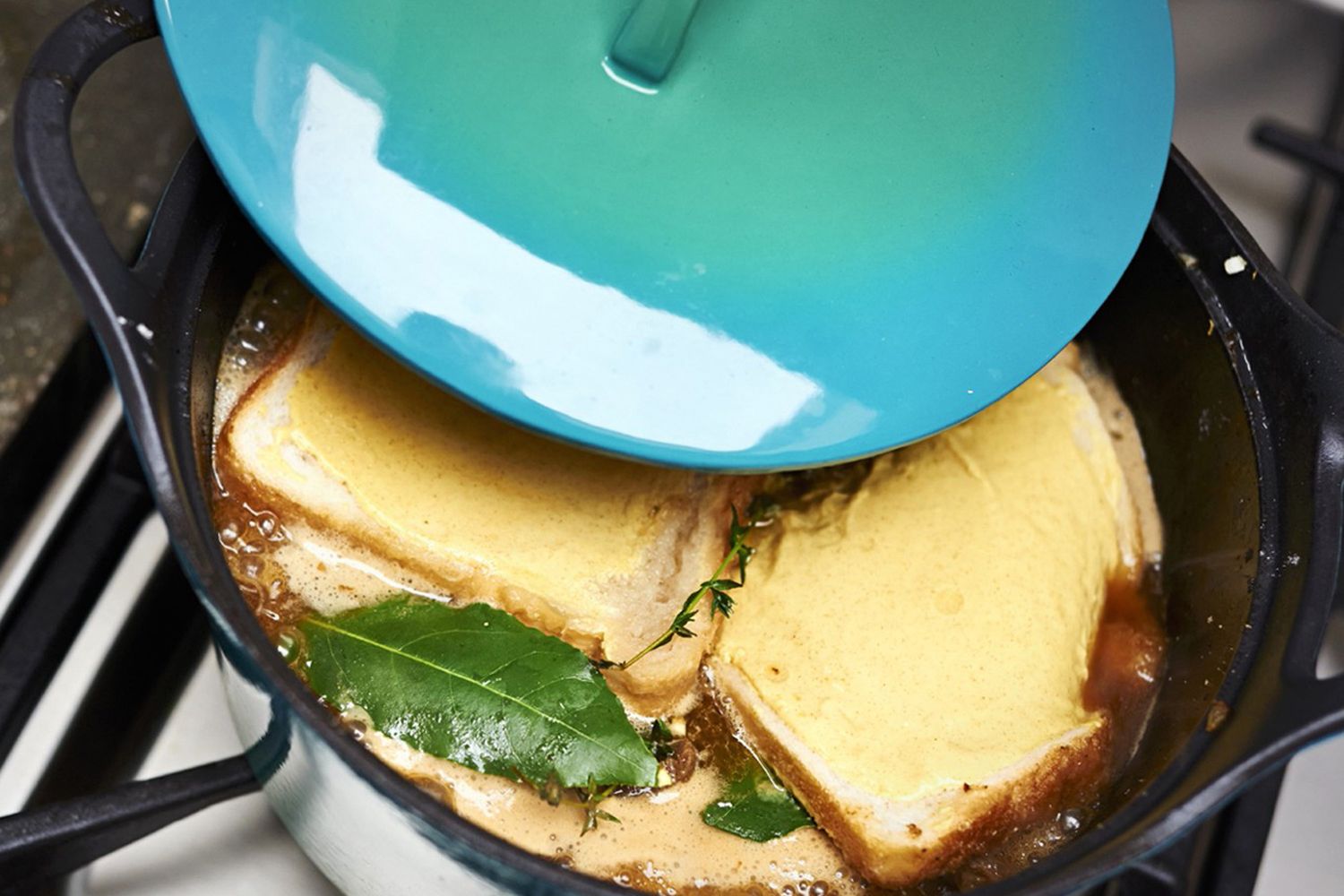 Step: 10/10
Season with salt and pepper. Serve with chips.