Kadhai Paneer is a popular dish to order when eating out at a restaurant specialising in North Indian cuisine. Kadhai is name of a cooking utensil in Indian kitchens, similar to a Chinese wok but deeper and not as wide. The surface area makes it easier to cook larger quantities of food uniformly. However, this dish can be easily prepared in a regular frying pan.
Kadhai Paneer as the name suggests has paneer cubes tossed along with onions, tomatoes and green bell peppers in a seemingly simple tomato base, which has complex notes of spices. It is a delight to have with rotis, naans or parathas.
Kadhai Paneer is served as a semi-dry dish as well as with more gravy. The latter can be had with steamed rice or pulaos. The two main steps in this recipe are gentle roasting of the kadhai spices and freshly grinding them to use in the curry and frying the onions until they are somewhat browned.
Ensure that the green bell peppers are not over cooked and that they remain bright green in the finished curry. Add a mix of coloured bell peppers to add more colour to the dish.
For a vegan version, try the same recipe with firm tofu and use oil instead of ghee. This curry is naturally gluten free. Eat it with rice for a gluten free meal.
To make the gravy creamier, you can stir in 2-3 spoonfuls of fresh cream into the curry before the final simmer.
Step: 1/8
In a pan, dry roast the kadhai masala spices on a low flame for 3-4 minutes until aromatic. Remove, cool and grind to a powder. Keep aside.
Step: 2/8
In the same pan, heat oil or ghee. Fry bay leaf and cinnamon stick for a few seconds.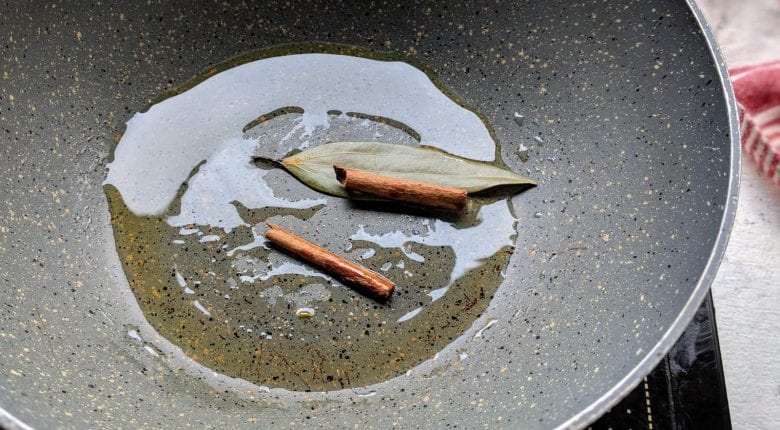 Step: 3/8
Add finely chopped onions and fry on medium-high flame for 5-6 minutes until soft and lightly browned.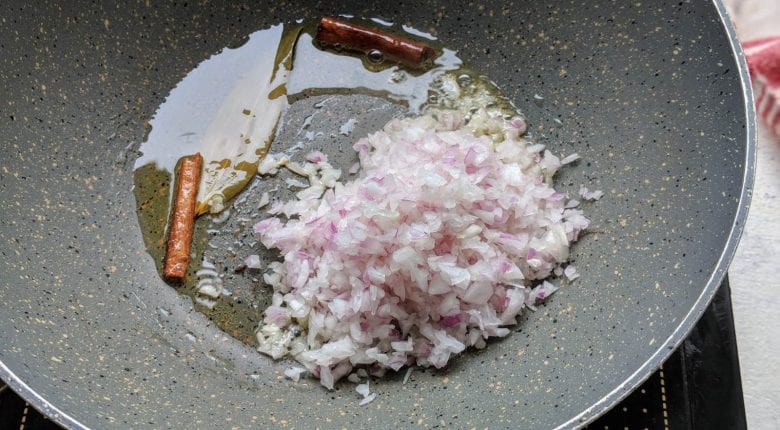 Step: 4/8
Stir in ginger garlic paste and fry on high flame with constant stirring for a minute.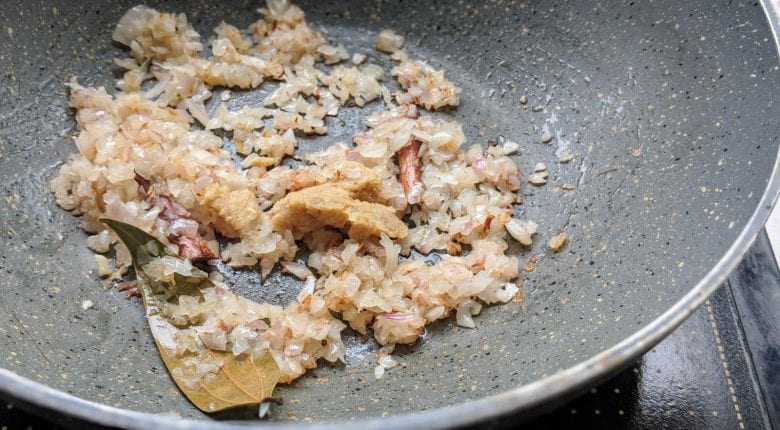 Step: 5/8
Add grated tomatoes and fry on a high flame for 3-4 minutes until the moisture is almost evaporated.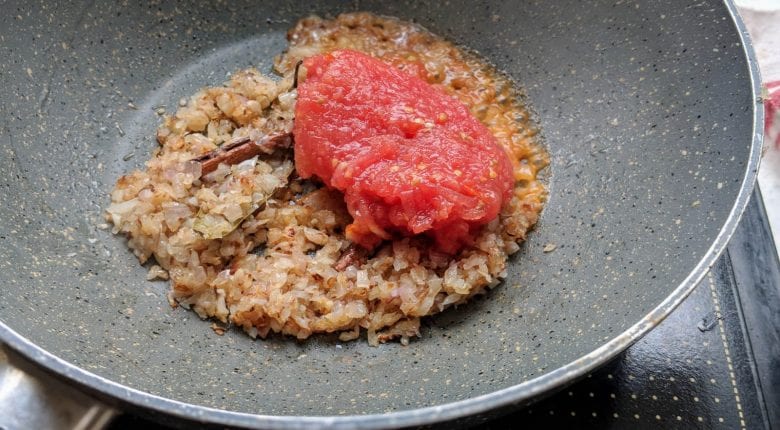 Step: 6/8
Add 1 tsp of prepared kadhai masala, turmeric and salt. Fry this mixture for 1 minute.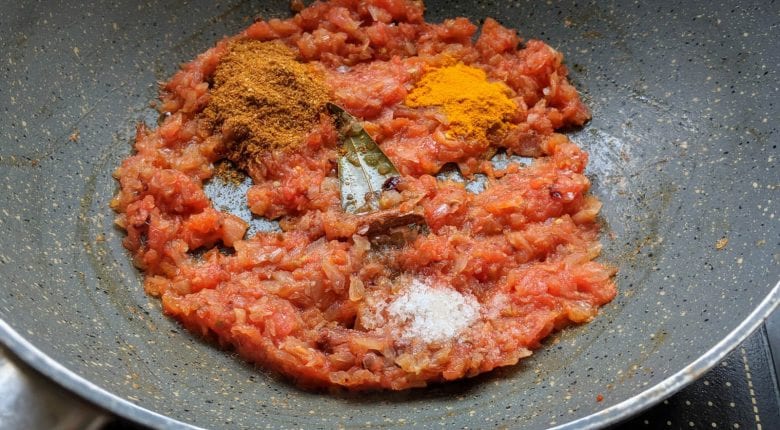 Step: 7/8
Combine chopped green bell pepper and paneer cubes. Fry for 2-3 minutes on a low flame until it bell pepper is somewhat cooked but retaining its crunch and green colour, and the paneer is coated with the masala.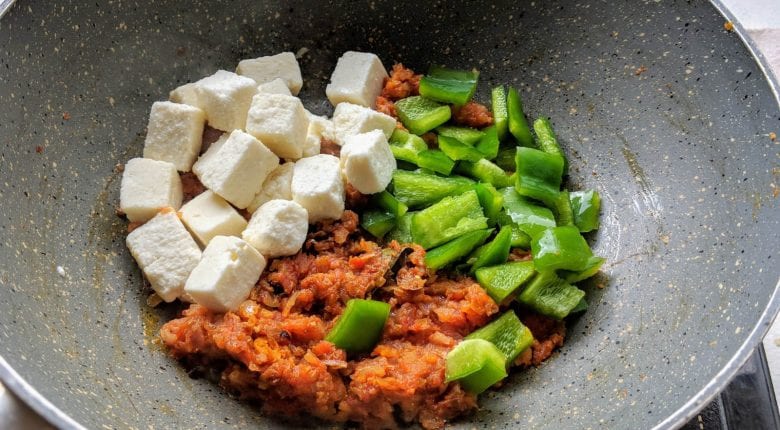 Step: 8/8
Sprinkle garam masala and kasuri methi and stir to combine.
Serve hot with rotis. Remove the bay leaf and cinnamon stick before serving.
Tip:
You can preserve paneer for longer in the freezer. Remove from freezer and keep in lightly salted hot water for 20 minutes before using in a recipe. The paneer will thaw and have a soft consistency.
Add extra 1/2 - 1 tsp of red chilli powder if you like higher spice levels in the curry.