Kosambari is an Indian salad made using split yellow mung dal and cucumbers.
Yugadi is celebrated by the Hindus as the New Year's Day in Karnataka. The states of Telangana, Andhra Pradesh and Maharashtra also celebrate this day as the beginning of a new year. This day is of significance in many other states and communities in India such as Sindhis and Manipuris and even in Indonesia (Nyepi). The term Ugadi / Yugadi is derived from the Sanskrit words 'Yuga' (age) and 'aadi' (beginning), thereby signifying the start of a new year.
For Yugadi, doors are decorated with mango leaf buntings. Ornate designs, called 'rangoli' are made using coloured powders at the entrance of homes and day is marked by prayers and festive foods.
One such festive food from Karnataka, that is surprisingly healthy too, is hesarubele kosambari. This is a salad made using soaked yellow mung dal and cucumber mainly, but sometimes with the addition of carrots too. Carrot adds a touch of orange to the salad, giving it the colours of spring time.
The mung dal is soaked, drained and mixed along with grated or finely chopped cucumber, carrot and fresh grated coconut. Kosambari needs no cooking. A tempering of mustard and cumin seeds in oil, along with chillies and curry leaves adds flavour to this humble dish.
Prepare this kosambari for any Indian festive meal or as a simple salad to accompany any main meal. A bowl of kosambari with a cup of yogurt makes a light summer meal.
Step: 1/6
To prepare kosambari, place the mung dal in a bowl and wash well, scrubbing the dal as you wash. Drain this water and soak the dal in fresh water for 20-30 minutes.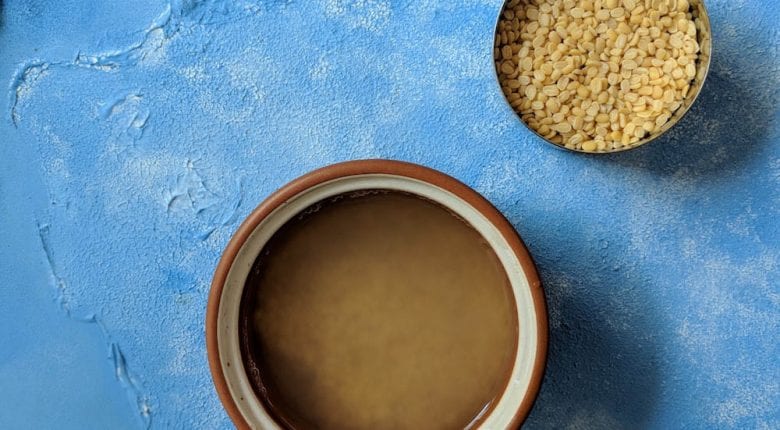 Step: 2/6
Peel and grate the carrot.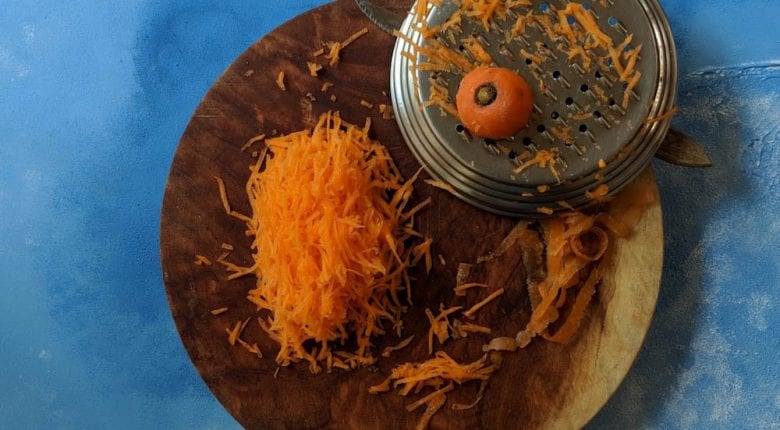 Step: 3/6
Grate the cucumber.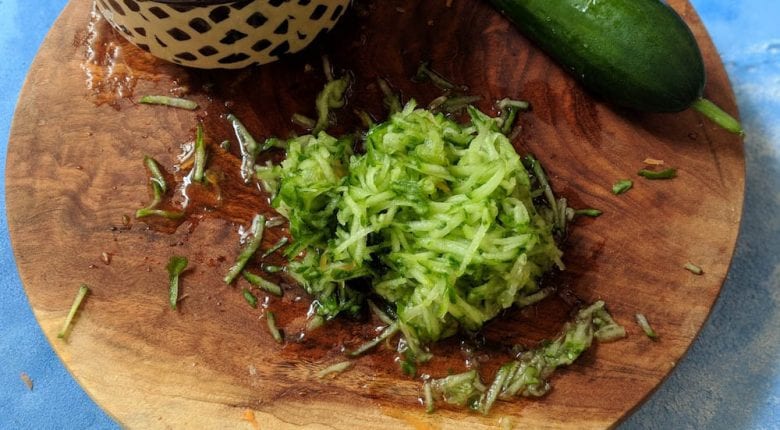 Step: 4/6
Heat the oil in a pan. Fry the mustard and cumin seeds, along with green chillies and curry leaves. Once the seeds crackle, remove the pan from heat.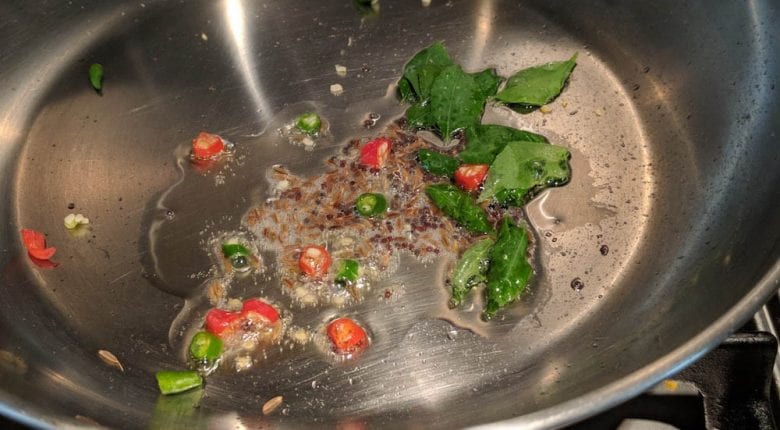 Step: 5/6
Drain the soaked mung dal well. In a large bowl, mix together the mung dal, grated carrot, cucumber (gently squeeze out excess water), coconut, salt, prepared tempering, lemon juice and coriander.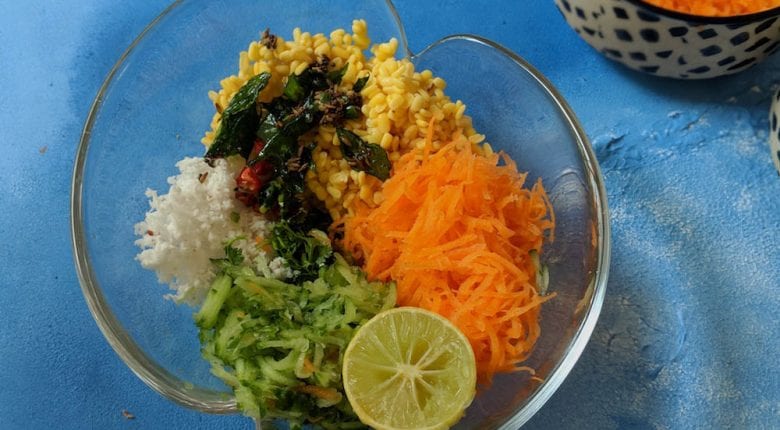 Step: 6/6
Garnish with some fresh coconut. Cover and keep refrigerated until ready to serve.