Indian cooking uses a wide variety of dals (lentils) in its various forms. Lentils are used in their whole, split, split and skinned forms, each of them is used in different kinds of recipes. Masoor is available as whole brown lentils, whole pink lentils (skins removed) and split pink lentils - the salmon pink colour standing out in a grocery store where the dals are lined up in their gunny bags.
Whole masoor that is soaked in water overnight can be easily cooked in a stovetop pan. If you forget to soak them, a pressure cooker or Instant Pot makes quick work of cooking the whole masoor to a soft texture for this whole masoor curry.
Whole masoor given its slightly thicker skin, retains its shape well even after cooking which is why the dishes made using this dal have a great texture. Whole masoor can also be used in soups and stews, and cooked just right adds a hearty element to salads. A little care needs to be taken during pressure cooking though. Even a minute extra can turn the lentils to a paste thereby ruining the texture.
This Whole Masoor Curry is one of my go-to recipes when all that remains from the last week's vegetable shopping are some onions and tomatoes. A simple curry with few ingredients that goes with breads, rice or any other grains is always welcome for a quick weeknight dinner.
Step: 1/10
To prepare the whole masoor curry, drain the soaked masoor. Place in a saucepan with enough water to cover the lentils and boil for around 20 minutes until cooked but retaining its shape.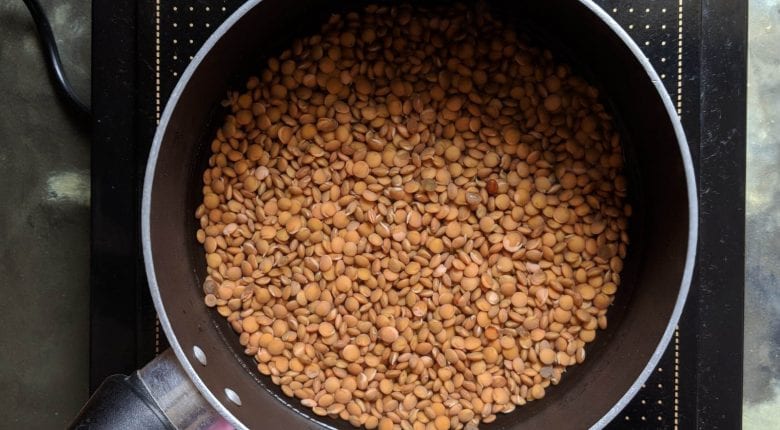 Step: 2/10
Alternatively pressure cook the lentils directly with 3 cups water for 3-4 minutes (no need to soak).
Check that the whole lentil is cooked through by pressing it on a ladle with your thumb.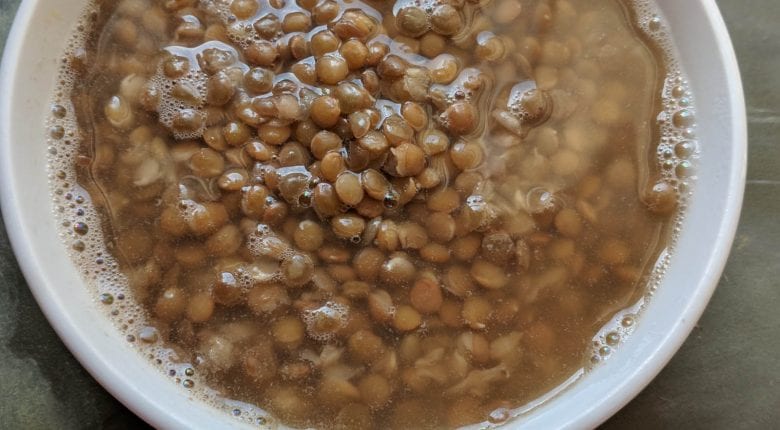 Step: 3/10
While the masoor is cooking, heat the oil in a large pan. Fry the cumin seeds in hot oil for a few seconds.
Step: 4/10
Fry the ginger garlic paste and finely chopped onions for 6-7 minutes on a medium flame until onions are softened.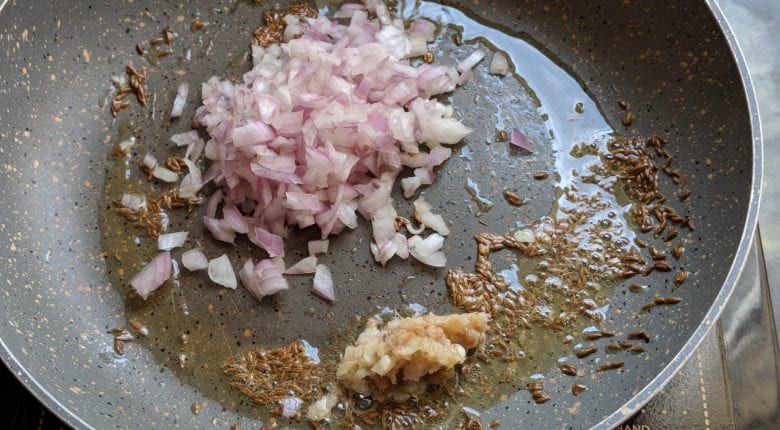 Step: 5/10
Add the pulp obtained from grating the tomatoes to this and saute on high flame until most of the moisture dries out. You can also use packaged tomato puree instead.
Step: 6/10
Combine all the spice powders and salt in a small cup with 2-3 spoons of water.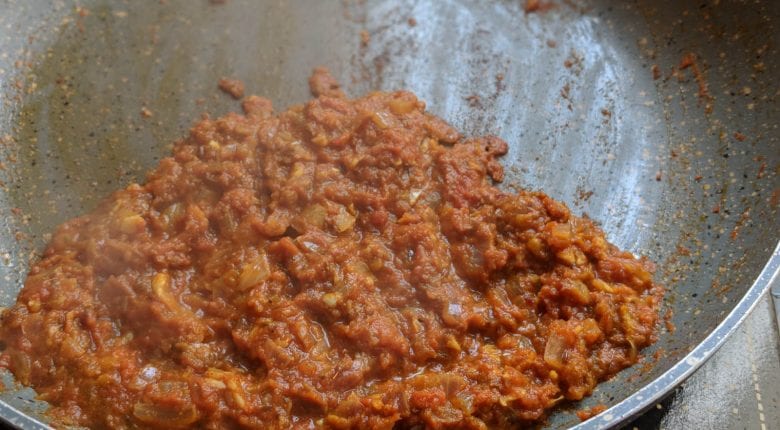 Step: 7/10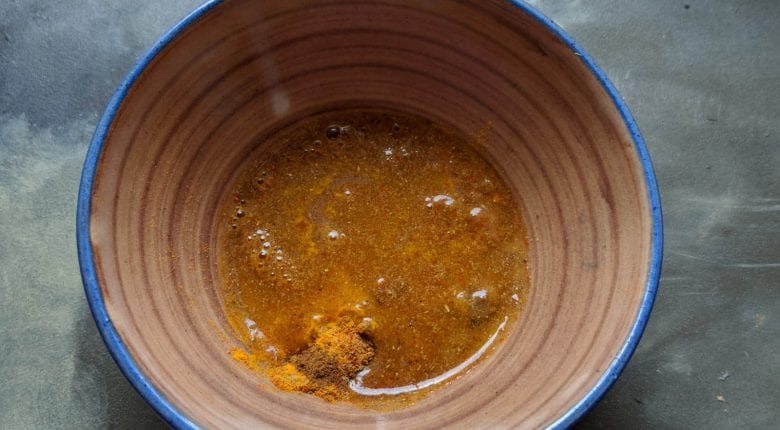 Step: 8/10
Add this mixture to the pan, stirring well to combine with the curry paste. Fry this for 1-2 minutes.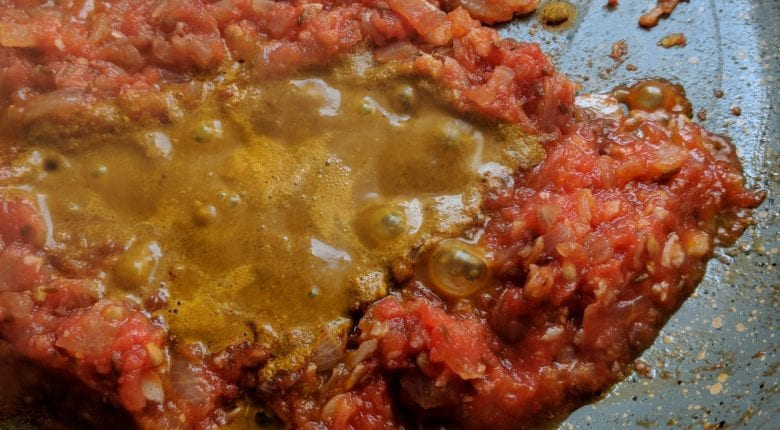 Step: 9/10
To this, add the cooked masoor and all of the cooking liquid. Bring this to a simmer, adding around 1/4 cup water if the curry has turned too dry. Check for salt and adjust accordingly.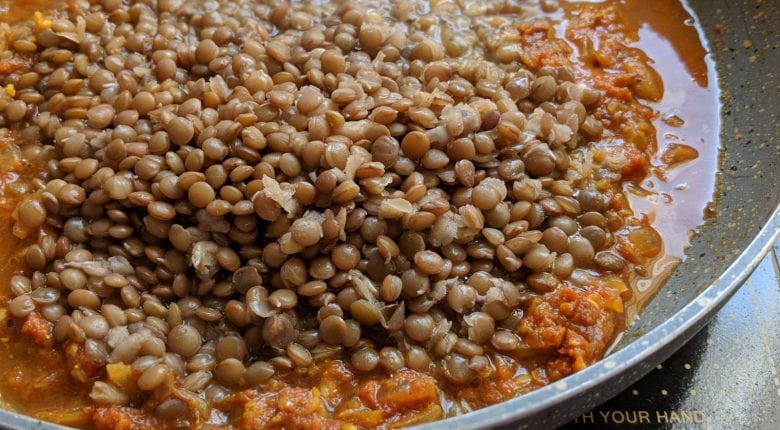 Step: 10/10
Divide the whole masoor curry between 4 bowls. Garnish with coriander leaves and serve with a wedge of lemon, rice or breads.
Tips:
Make the curry paste in larger quantities and freeze in small sized blocks to use for quick weeknight dinners. The paste can be used with any cooked beans or lentils.
Instead of a mix of all the spice powders, use a around 2 teaspoons of readymade curry powder (adjust as per your taste).
Chunks of pumpkin or eggplant or chopped greens can also be added to the curry. Cook the vegetable chunks along with the masoor. Finely chopped greens can be added to the final stage of the simmer when the curry is almost ready.