Step: 1/16
For the sauce, peel and finely dice the ginger.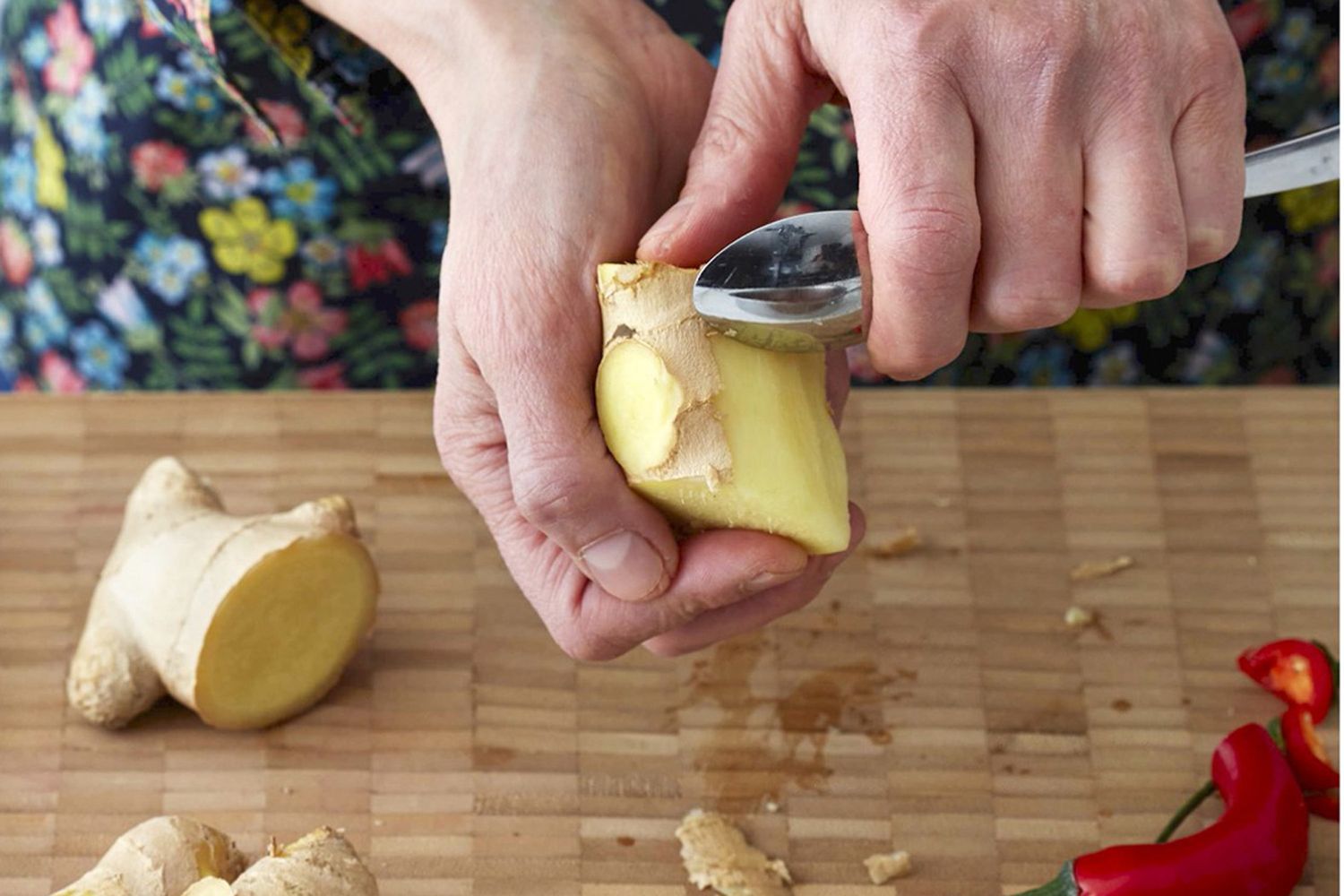 Step: 2/16
Wash, deseed and slice the chillies into rings.
Step: 3/16
Place 200ml water in a pan with the sugar and rice vinegar. Bring to the boil. Simmer for 10 minutes. Preheat the oven to 140°C (120°C, gas 2).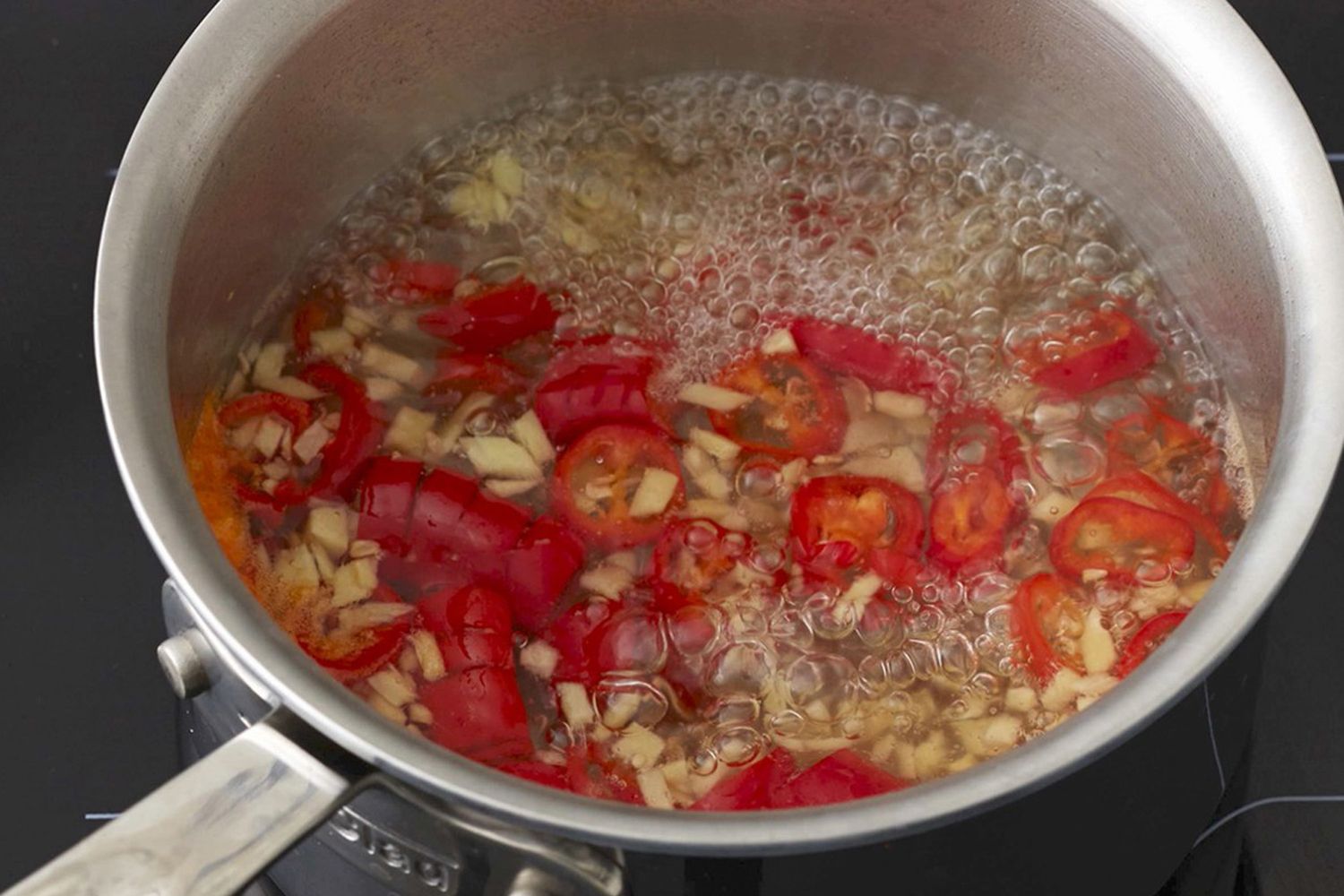 Step: 4/16
Remove the skin and fat from the duck breast and cut into small pieces. Set the meat aside.
Step: 5/16
Slowly fry the duck skin/fat in a hot, ovenproof pan until golden and the fat has been released. Remove from the pan, leaving the fat behind.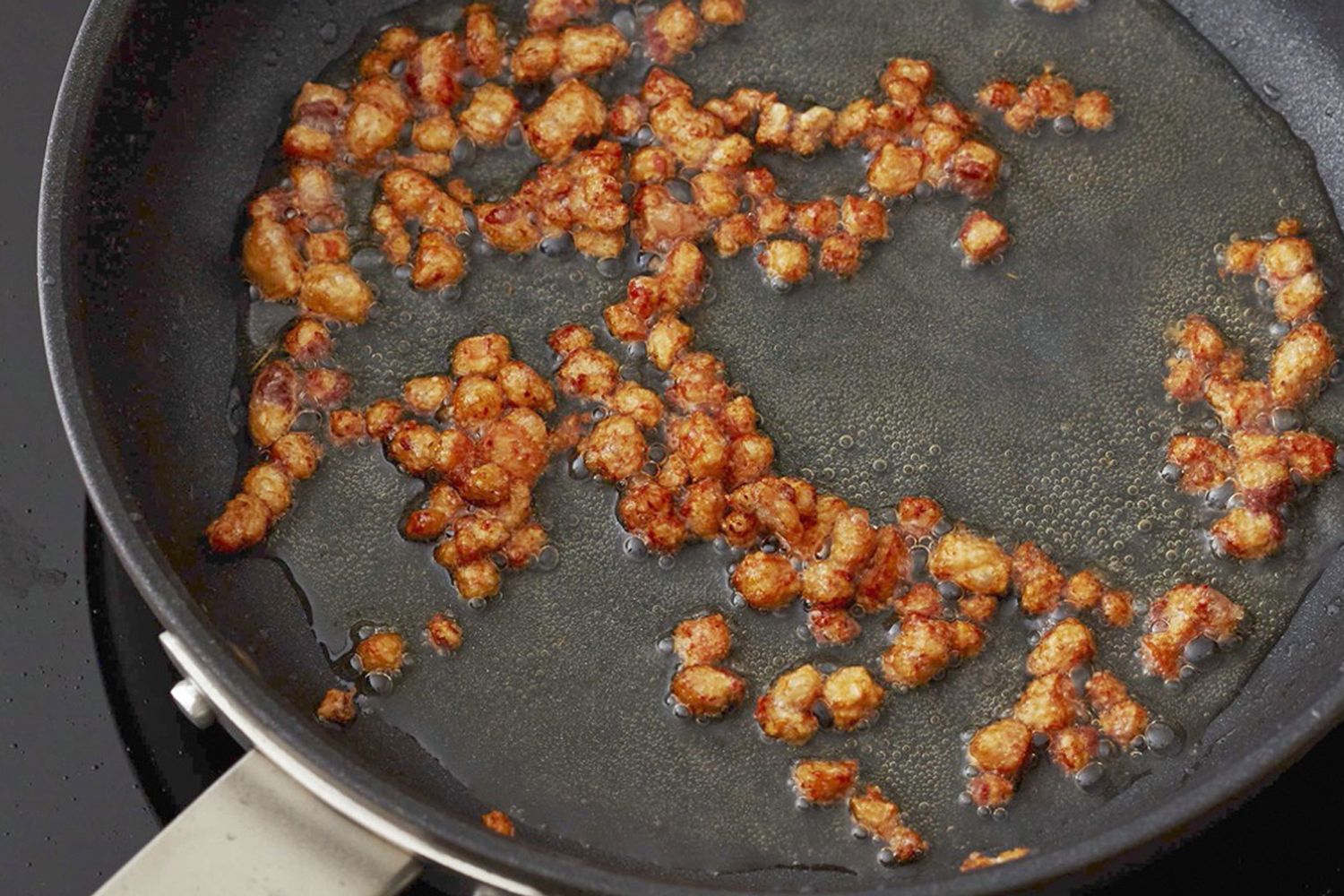 Step: 6/16
Season the duck breast with salt and pepper and fry in the hot duck fat in the pan with the crushed garlic for 5 minutes each side until golden brown. Transfer to the oven and cook for about 15 minutes until cooked to your liking.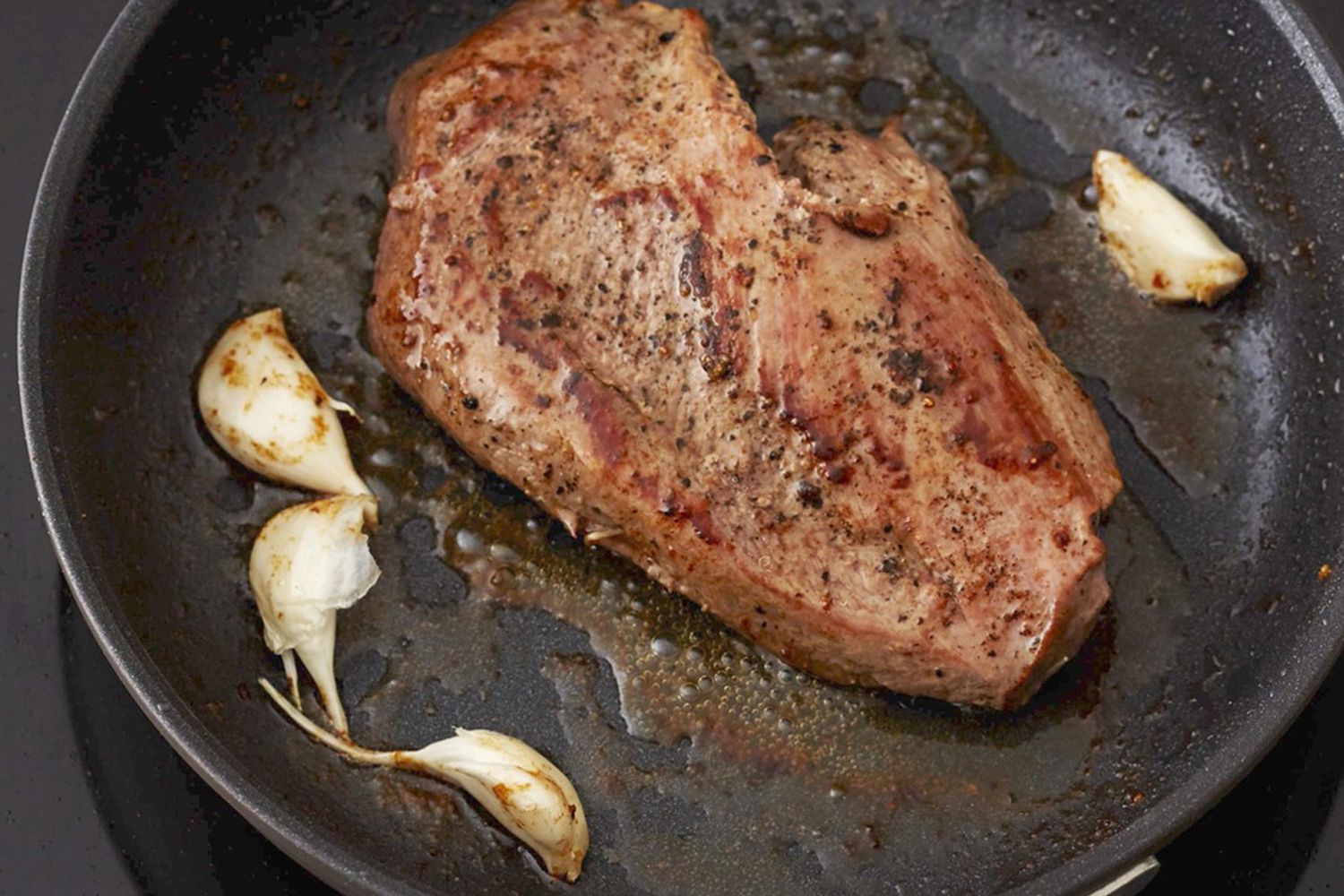 Step: 7/16
Mix the cornflour with cold water.
Step: 8/16
Puree the chili ginger sauce finely, and then, return to the heat, pour in the flour mix and stir with a whisk. Stir until slightly thickened. Remove from the heat.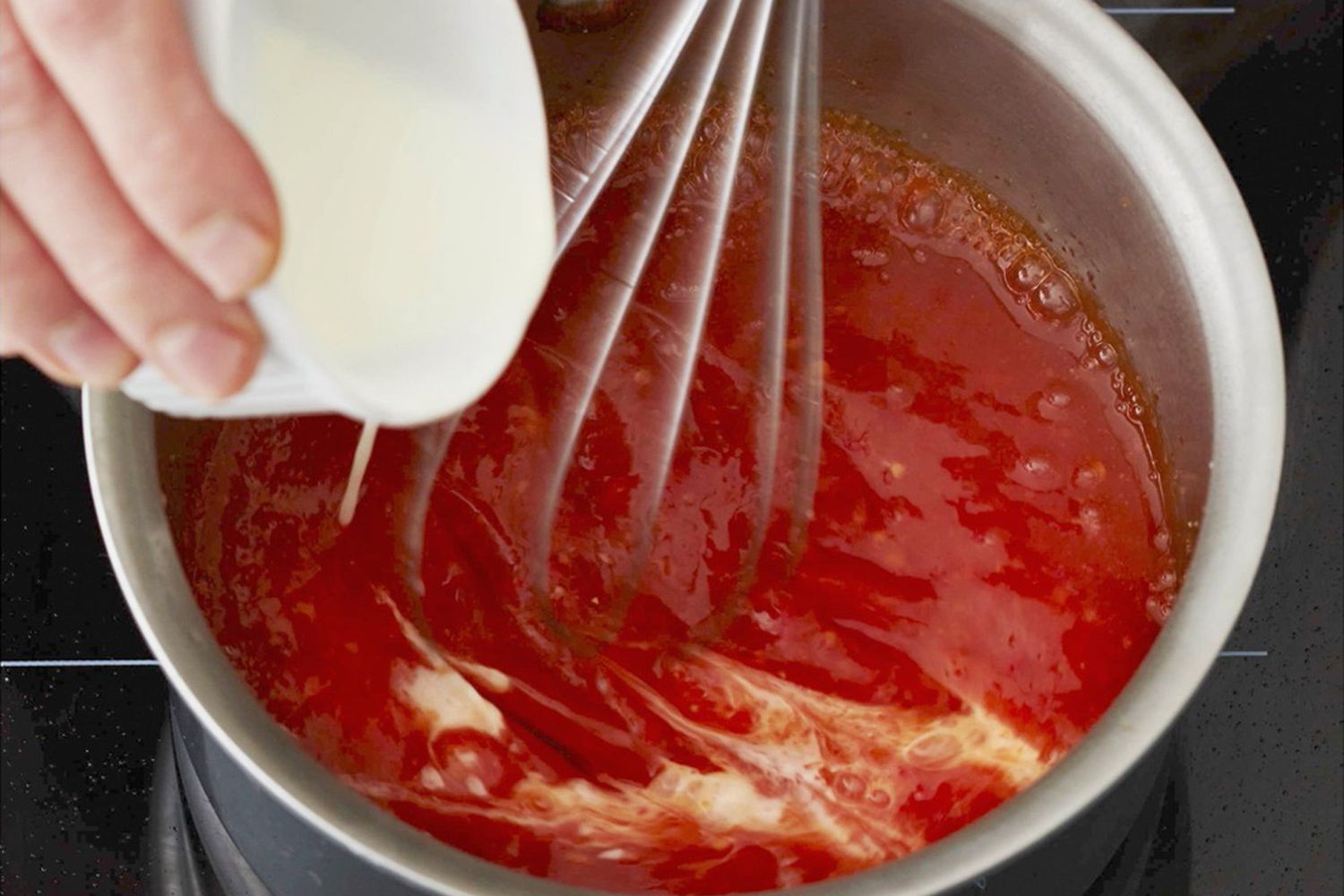 Step: 9/16
Remove the duck from the oven and allow to cool slightly. Peel the mango, cut the flesh from the stone and cut into fine strips.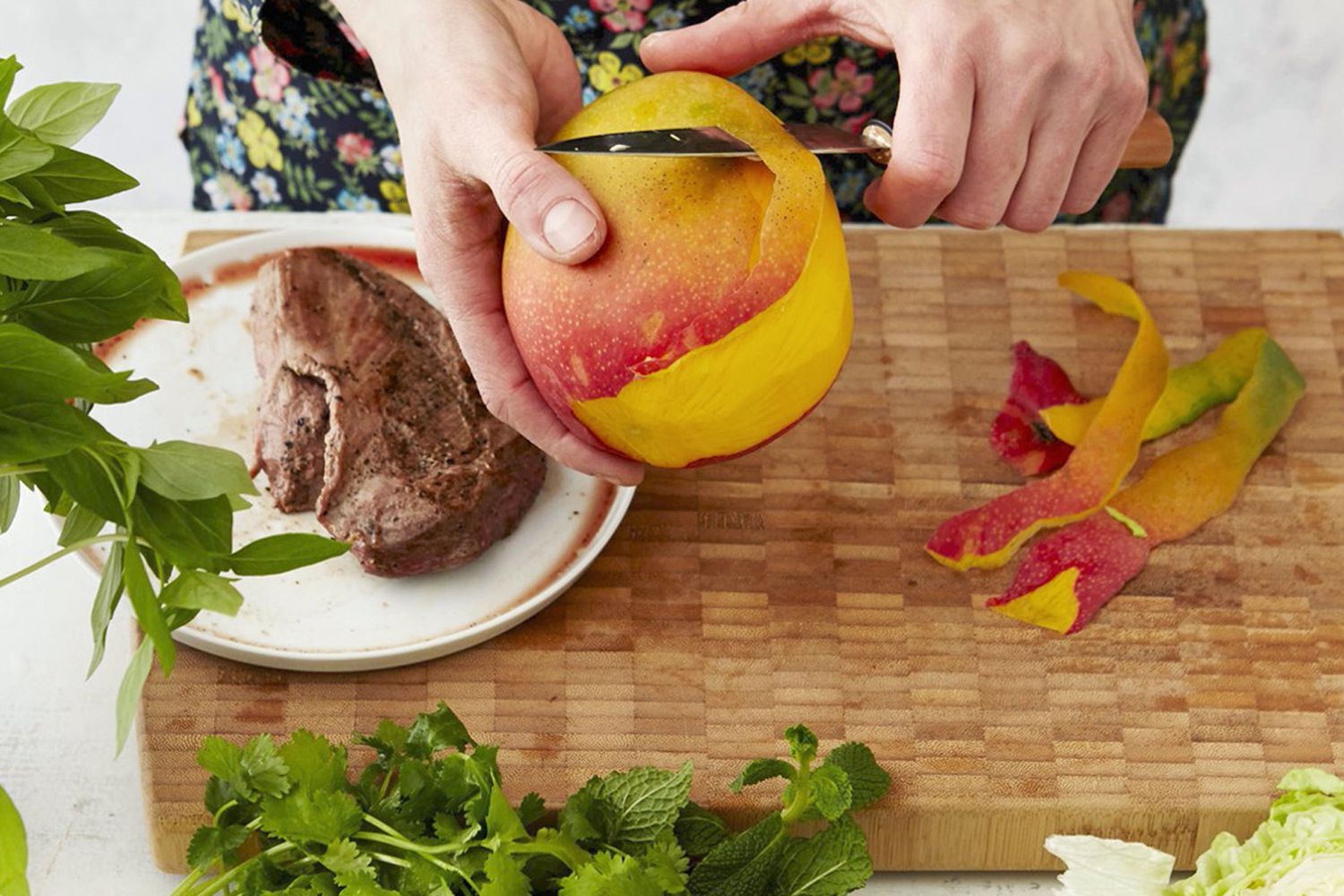 Step: 10/16
Wash the herbs and shake dry.
Step: 11/16
Wash the lettuce, shake dry and cut into strips.
Step: 12/16
Chop the peanuts.
Step: 13/16
Cut the duck into thin slices.
Step: 14/16
Fill with a shallow bowl or pan with water. Spread out a tea towel and have a second towel ready. Dip the rice paper leaves individually into the water and soak for about 1 minute. Then gently spread them on the cloth and pat dry with the second cloth.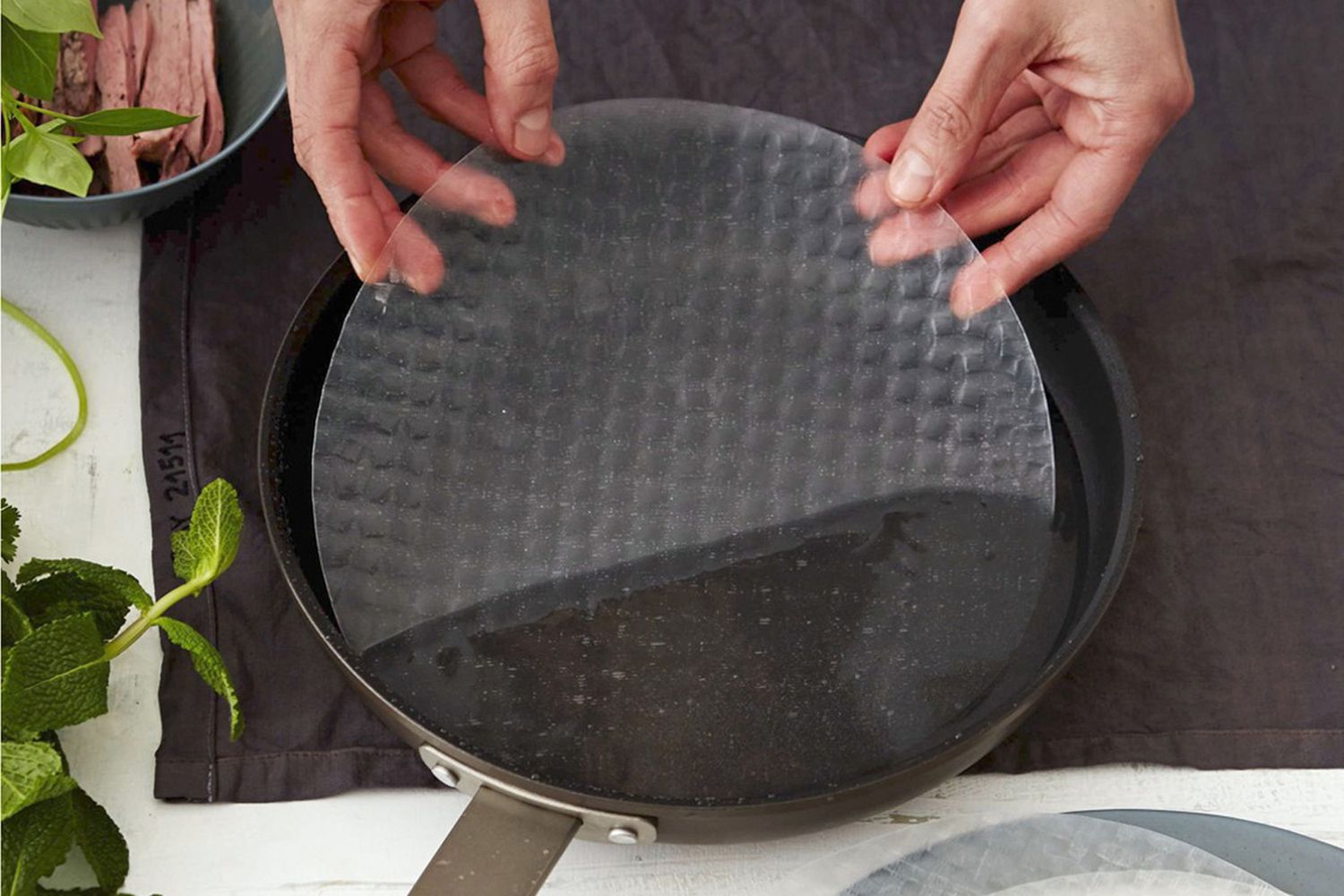 Step: 15/16
Top the rice paper with salad, herbs, duck and mango and sprinkle with peanuts.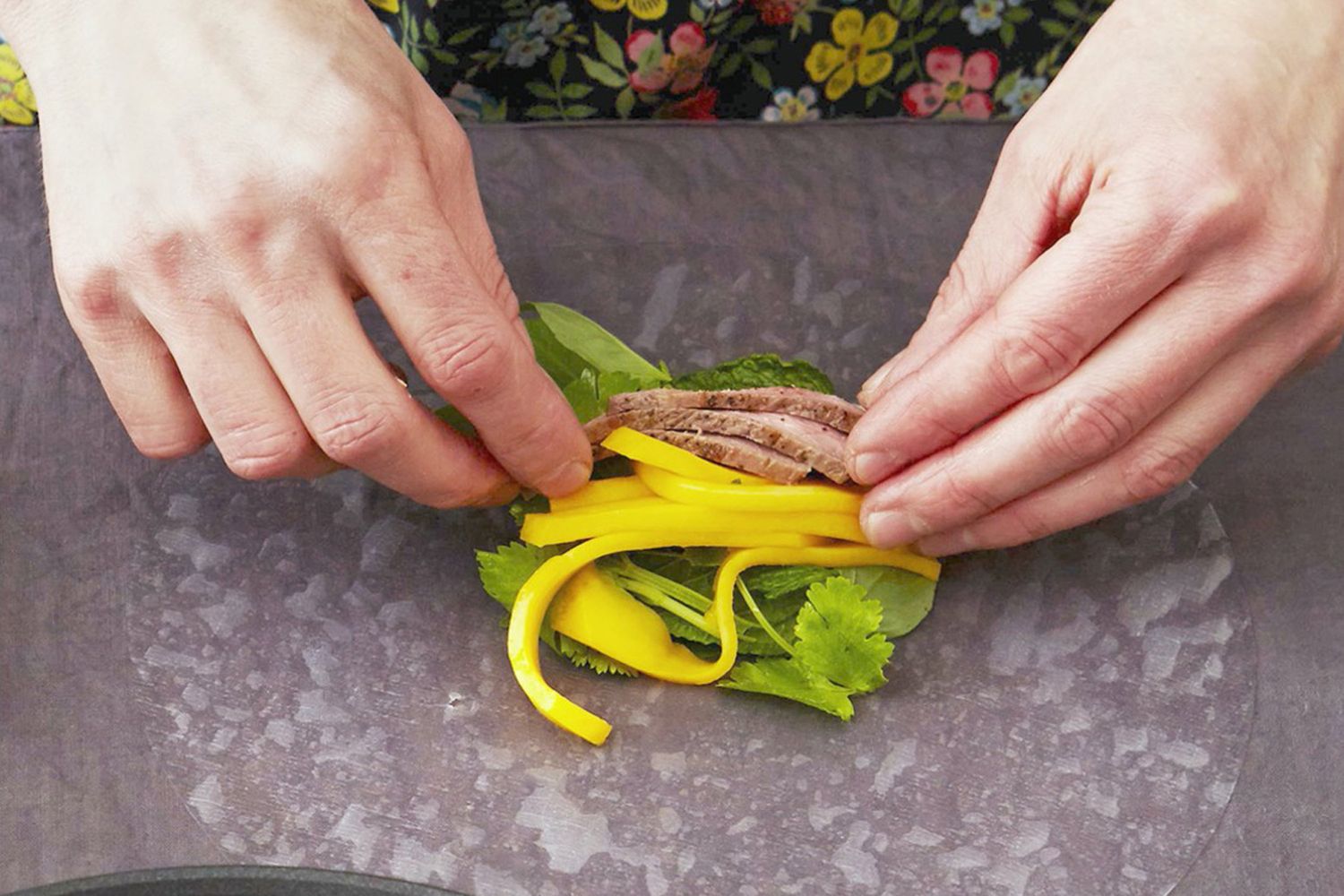 Step: 16/16
Fold in the sides over the filling and roll up. Shape all the rolls in this way. Serve with the remaining herbs and drizzle over the sauce. Sprinkle with the remaining peanuts and serve chilii, sesame and soy sauces for dipping.