Step: 1/16
Prepare all the ingredients.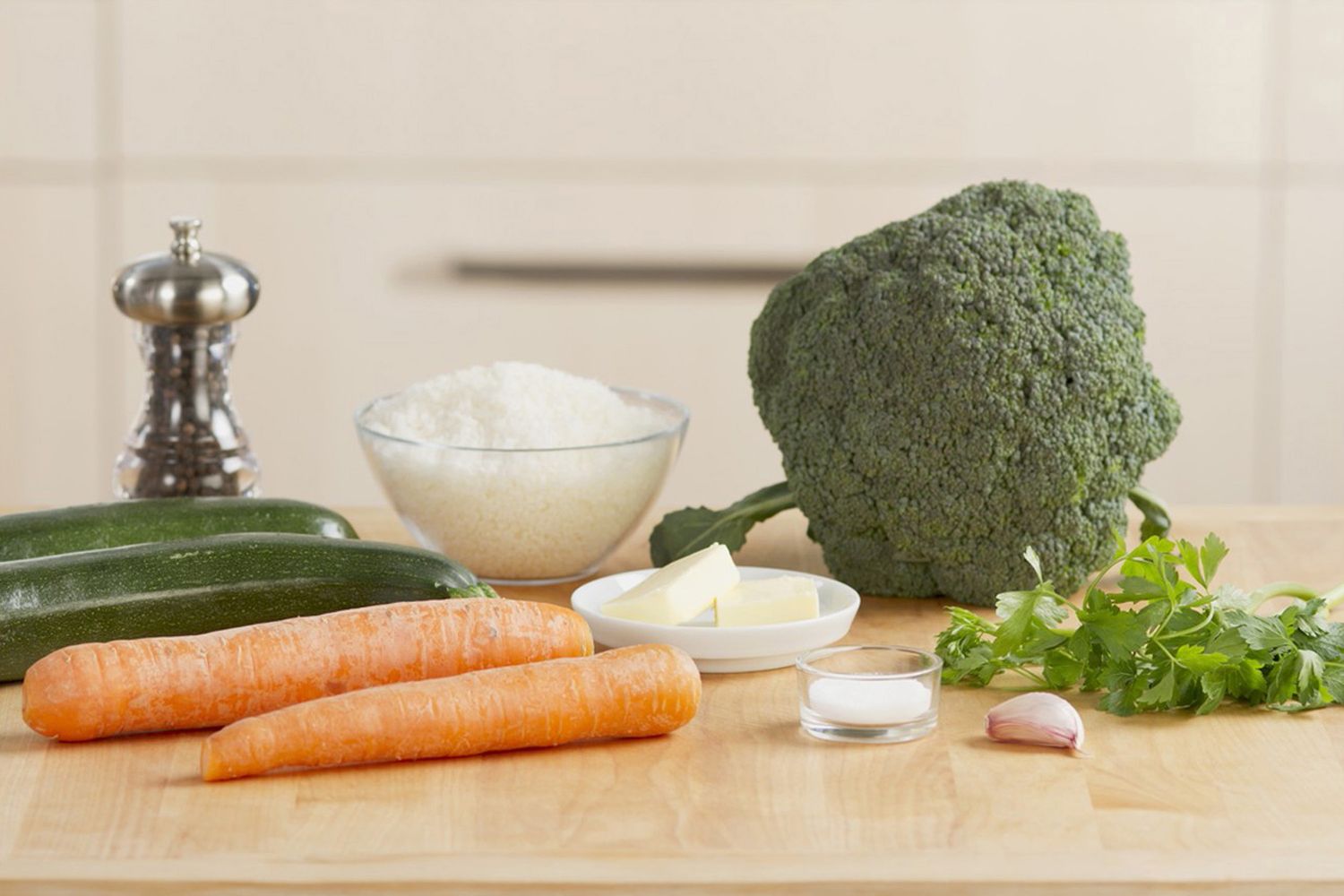 Step: 2/16
Peel the carrots and cut diagonally into large slices.
Step: 3/16
Trim the washed zucchinis and cut into 3-4 mm thick slices.
Step: 4/16
Cut the broccoli into florets. Peel the stalk with a knife and cut into slices.
Step: 5/16
Bring a pan of salted water to the boil.
Step: 6/16
Blanch the vegetables, one type at a time, (zucchinis for 1 minute, carrots 4-5 minutes, broccoli with stalk 4-5 minutes) in the boiling water then cool in a bowl of iced water.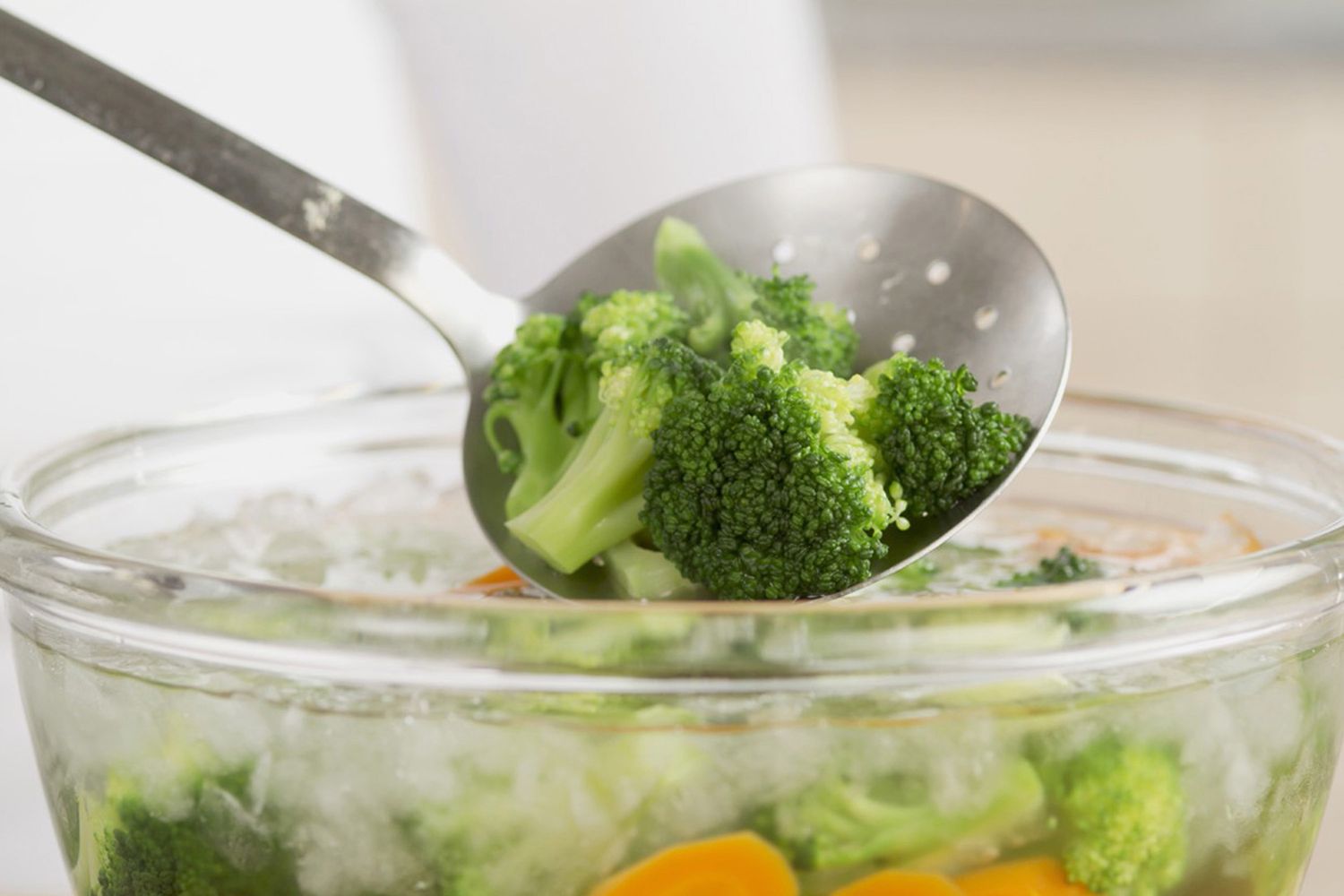 Step: 7/16
Let all the vegetables cool well.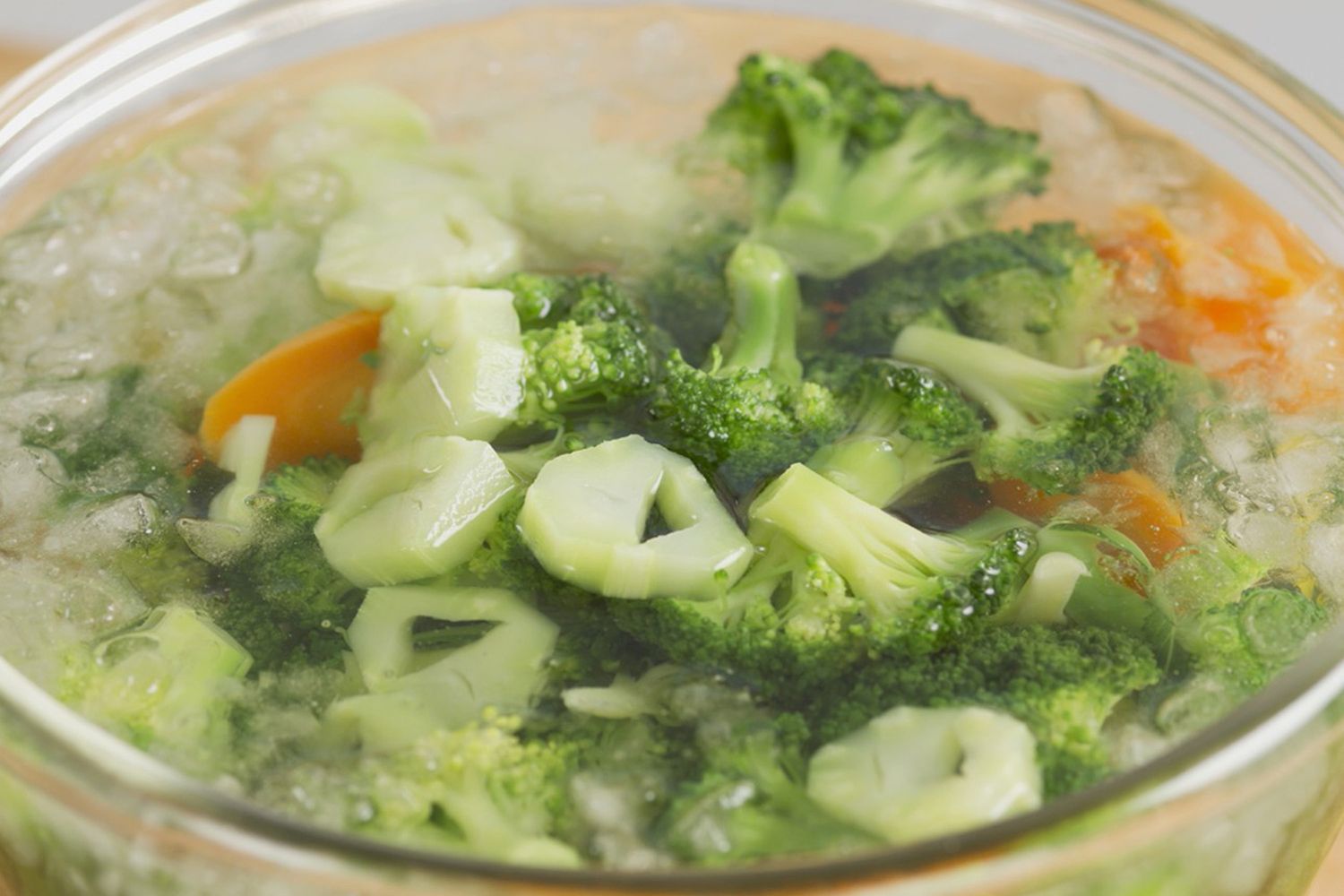 Step: 8/16
Drain well.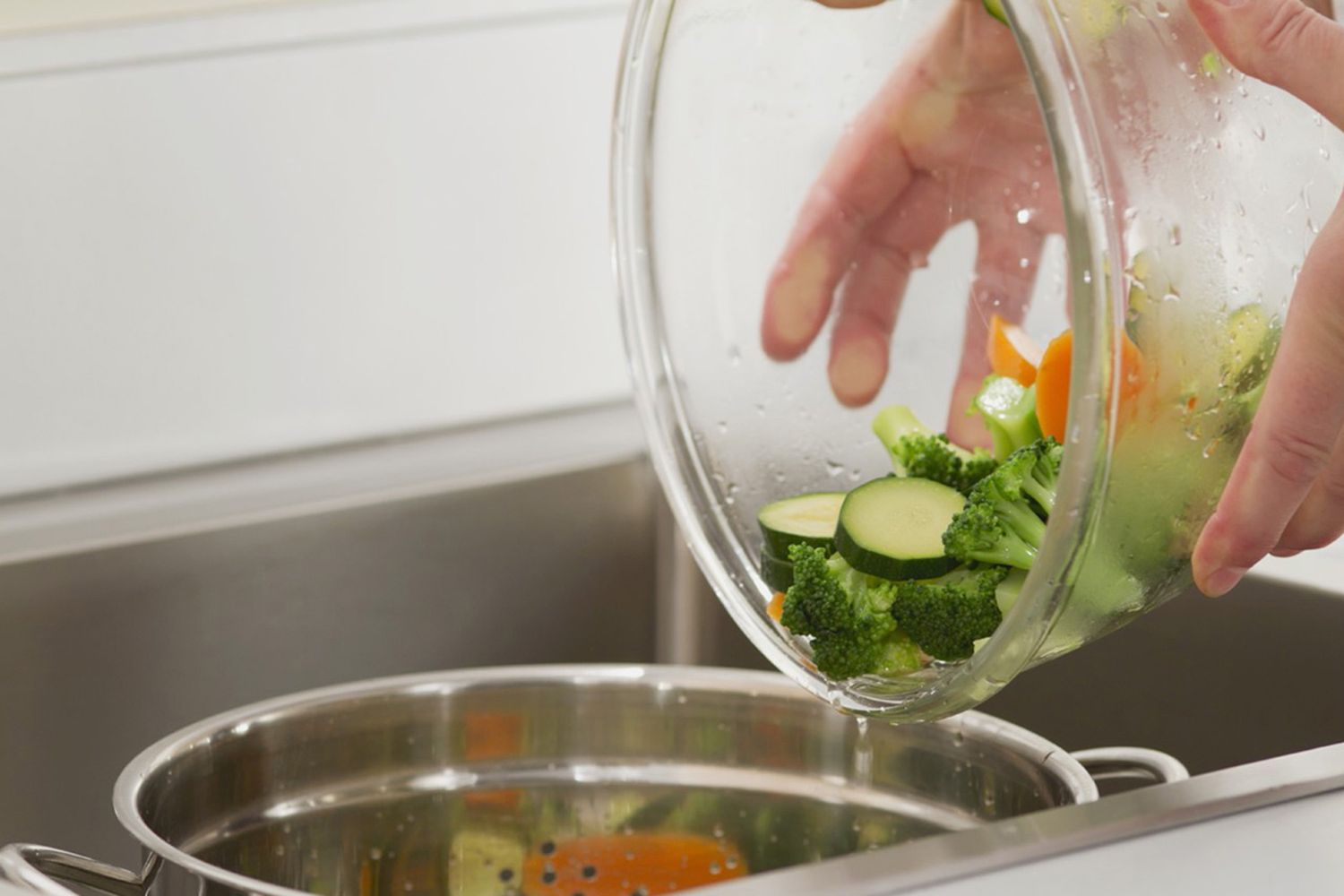 Step: 9/16
Brush a baking dish with soft butter. Preheat the grill.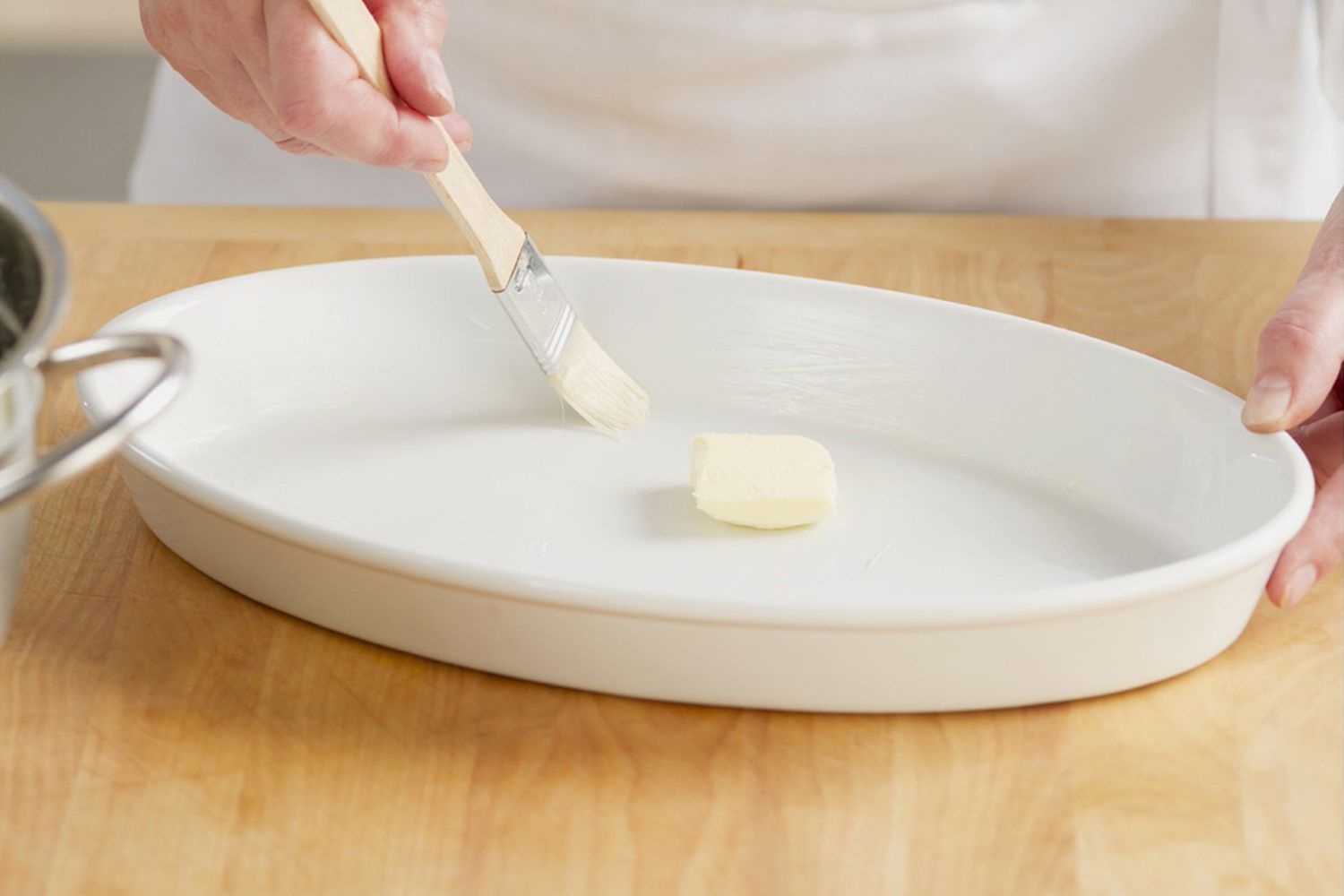 Step: 10/16
Add the mixed vegetables to the dish.
Step: 11/16
Season with salt.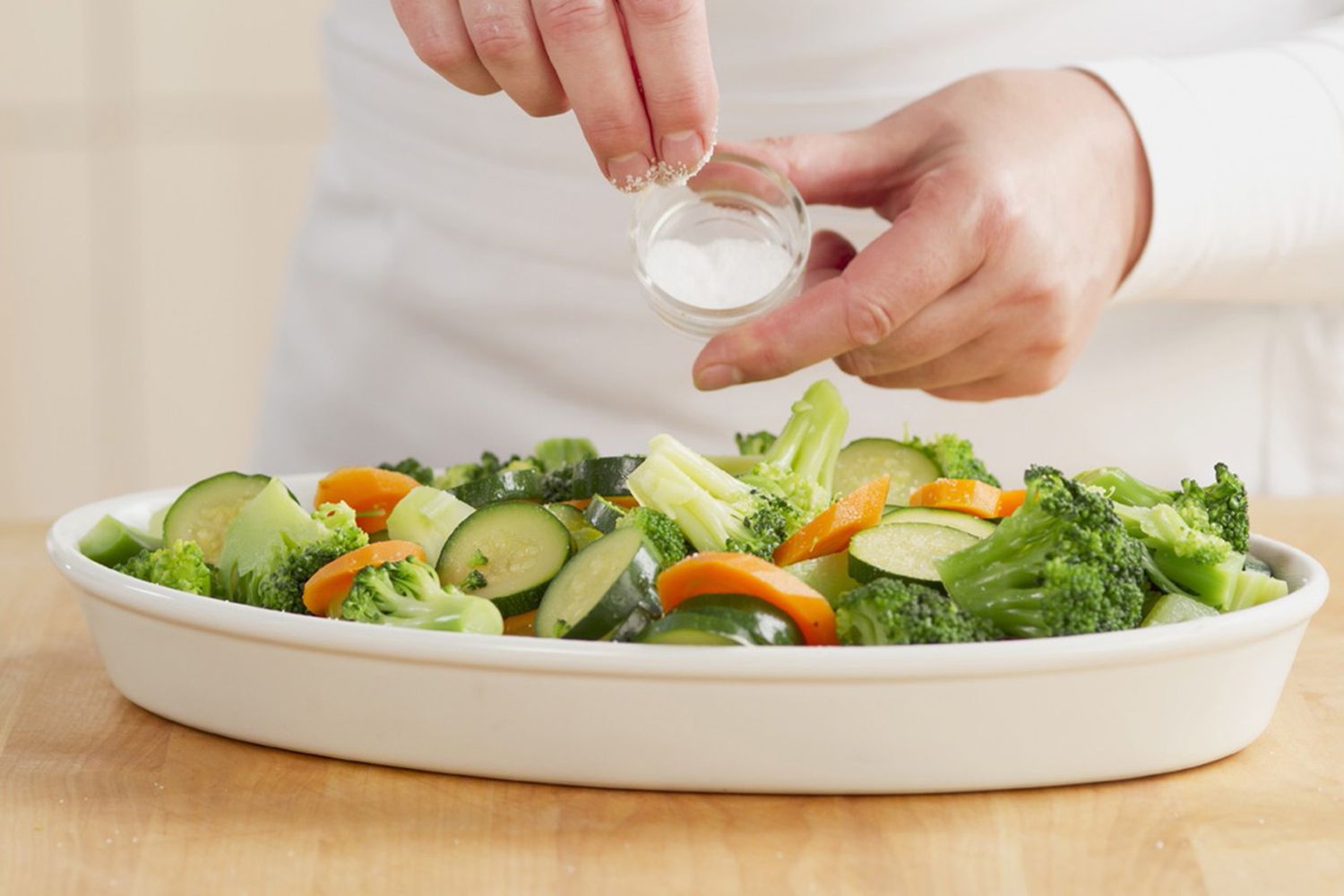 Step: 12/16
Grind with pepper.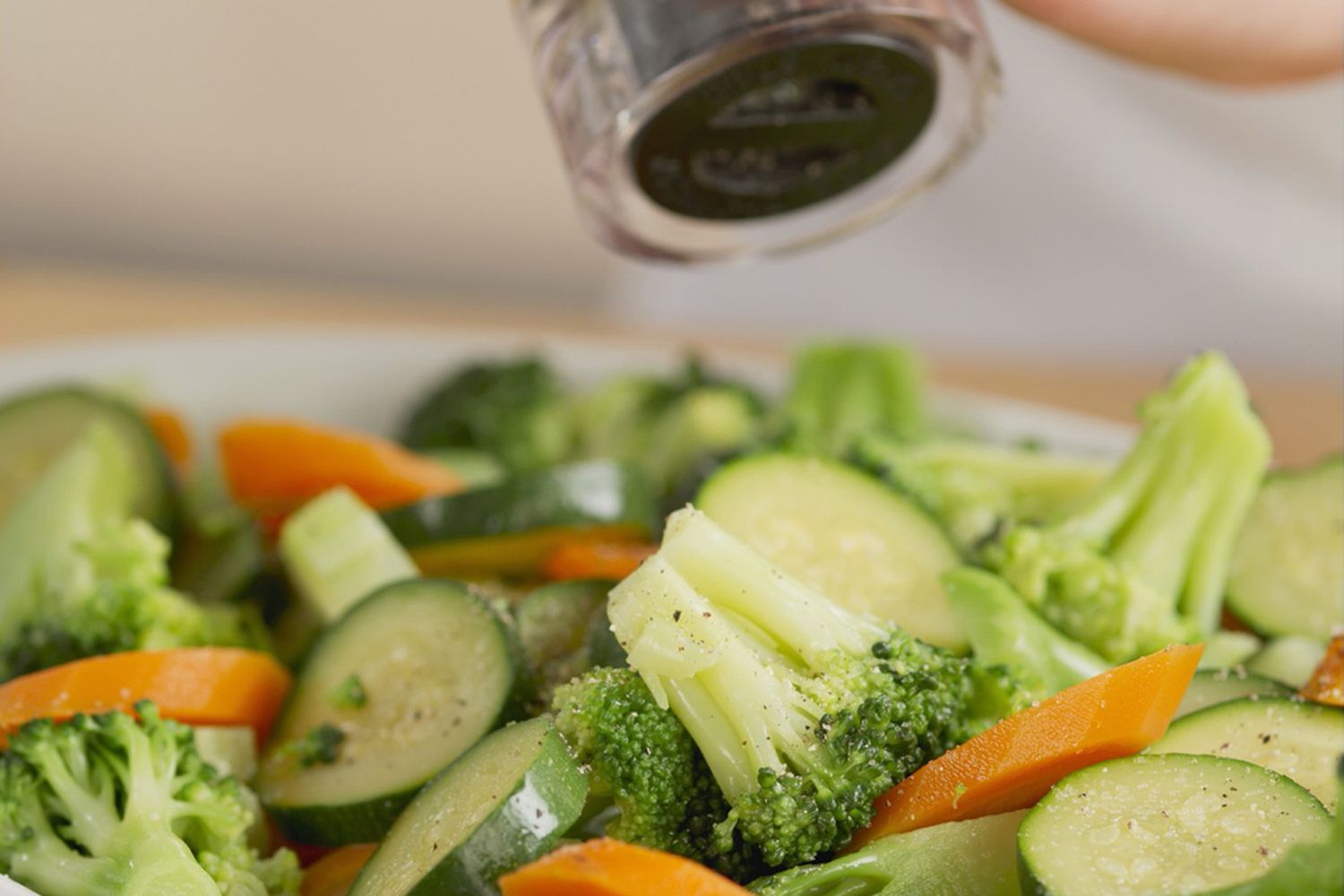 Step: 13/16
Peel the garlic and chop into fine slithers. Mix with the parsley and spread over the vegetables.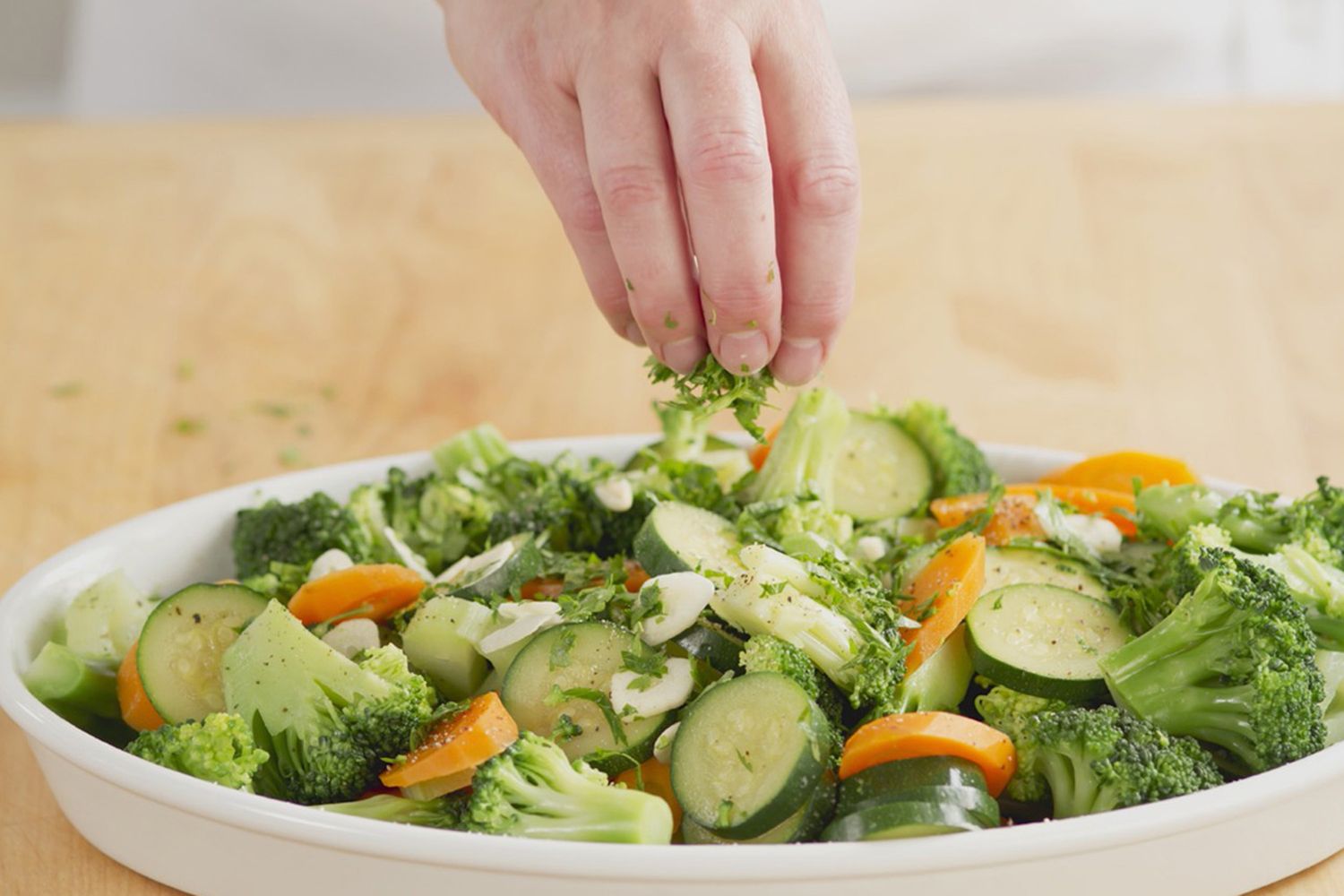 Step: 14/16
Sprinkle with the cheese.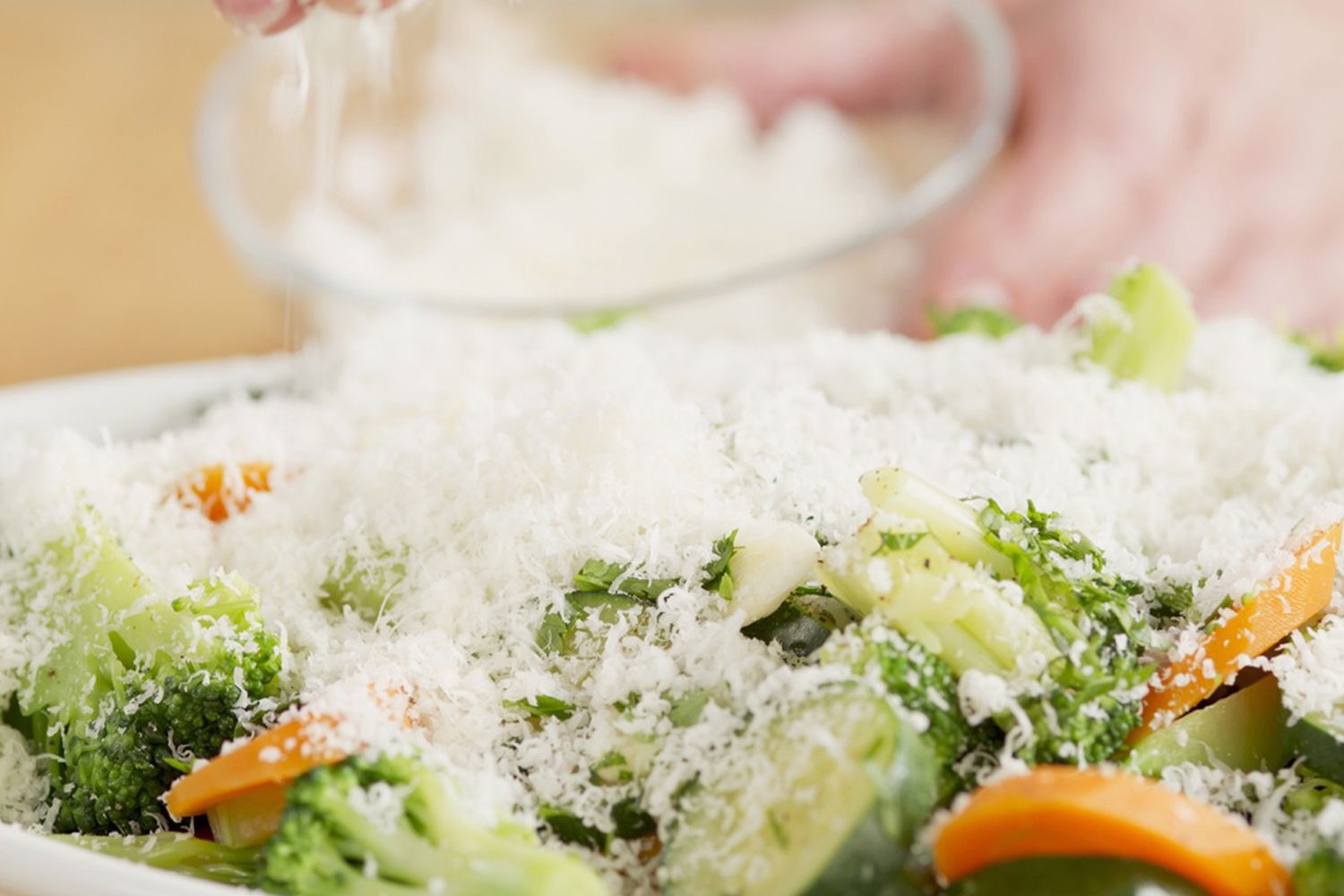 Step: 15/16
Dot with the butter and brown under the grill for 10 minutes.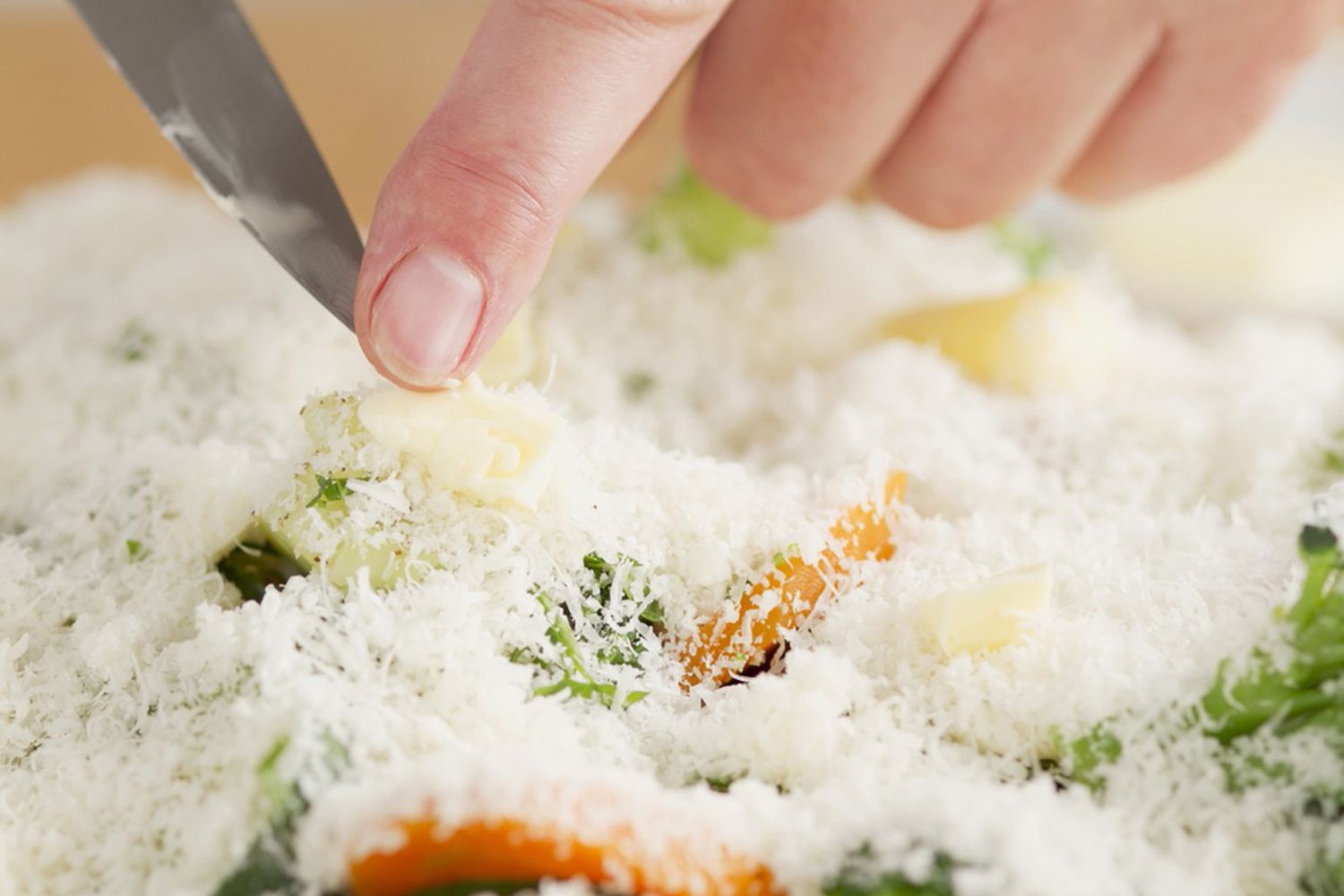 Step: 16/16
Remove from the heat and serve.