The Manchego Martini OR 'The Dirty Bo Peep'
Ingredients:
Aged Manchego (200-250g)
Gin or Vodka of Choice
Olives
Membrillo (Quince paste) *optional
The Manchego Martini was born of a collaboration with Tarquin's Cornish Gin, for a Borough Market-based master class, pairing cheese & cocktails. It only seemed logical to make a cocktail with Cheese!
Have you heard of fat-washing cocktails? We're not the first to do it, it's been a popular trend for much of the last decade. In short, fat molecules will bind to the alcohol molecules adding flavour and silky texture to the finished drink. Mixologists have done everything from bacon to peanut butter and everything fatty in between.
Alcohol (or ethanol/ethyl alcohol) can dissolve both oil-soluble and water-soluble flavours. That's because the alcohol molecule has two distinct ends, one of which is polar (water-loving) and the other of which is non-polar (oil-loving). …Science aside, at the end of the day, it's not all too dissimilar to an infusion.
Well, I hate to break it to you folks, but there's fat in cheese! Have you ever heard of a triple-creme cheese? That's referring to the percentage of fat in the solid matter of the cheese, in this case, 75-83%. When that tips above 83% – you've got butter.
I love a dirty martini – the more olive brine the better. So not only did we need to find a cheese that pairs well with these flavours, but also one that we can easily extract the fat from. Enter: AGED MANCHEGO.
This is a hard-aged sheep's milk cheese from Spain. Two important things there – the first, is that sheep's milk has a higher fat content than that of cow's or goat's milk. The second is the hard-aged bit. You've got fat and solids, but little moisture, making it easy to separate the pure fat out. In fact, it does it on its own!
If there's one thing you take from this whole article – EAT THE SWEATY CHEESE. You're going to be at that cocktail party, there's going to be manchego, and it's going to get SWEATY – it's OKAY! Eat the sweaty cheese. When the cheese hit's room temperature, the fat liquefies. It's not condensation or weird cheese juice – and it's packed with flavour.
So we want to collect that pure butterfat as quickly as possible. Remove the rind – it's wax! Then simply slice your manchego very thin and add to a non-stick frying pan on very low heat. The slices will get sweaty, then really sweaty, then turn translucent and the fat will easily pool in the pan. With a bit of pressure from a rubber spatula I squeezed out every last drop – and about 200g of Manchego yielded just shy of 100ml of pure butterfat! WOW.
(Just bin the leftover solids, I tried to make some cheese crispies with it and was NOT happy with the results – you win some you lose some.)
Combine the manchego sweat (yum) with your martini spirit of choice, we used Tarquin's high-proof navy strength Sea Dog Gin, but if you prefer Vodka, no issues there. I'd be happy with 75-100ml of fat to 70cl of spirit.
Give it a good hearty shake and pop it into your freezer for a few hours / overnight. The fat will solidify and should be easily removed and strained with a cheesecloth, or a coffee filter. It's okay if you don't get 100% of the fat strained out – it adds a good texture to your drink. However the more you leave in it less shelf-stable your fat-washed spirit will be. Keep it chilled in your Liebherr Refrigerator and use it as fresh as possible.
That's it! Use it in your favourite Martini recipe! We did a 6-1 ratio spirit to vermouth (we used Sacred Spirit's Dry Vermouth). Garnish with a classic Castelvetrano olive (my favourite), and a slice of manchego – stuck to the glass with a bit of membrillo!
Cheers!
Quick Blue Cheese Pasta Sauce
Ingredients:
Pasta of choice
Blue Cheese of choice (see below)
Salt & Pepper
Need dinner in a hurry? Drank too many martinis? We got you covered. Get your favourite soft blue cheese, about 100g per person/serving. Most of the suggestions below are fairly mild as far as blue cheeses are concerned, and should please most palates.
Gorgonzola Dolce (Italy)
Chiriboga Blue (Germany)
Devon Blue (England)
Beenleigh Blue (England)
Harbourne Blue (England)
Cashel Blue (Ireland)
…telling me you don't like blue cheese is like telling me you don't like music. I promise there's a blue cheese out there for everyone! These are the "gateway blues" that'll unlock a lifetime of blue cheese appreciation!
If the cheese has a rind (most of the above do not), remove it while your pasta is cooking. In a non-stick frying pan, with a minute or two left on your pasta, melt the cheese with a bit of butter on medium-low heat. Before you drain the pasta, add some of the now starchy pasta water to the melty cheese and stir gently until you have a silken saucy texture. Season with salt and fresh black pepper, toss your pasta in the sauce and serve!
The last time I made this recipe I made it with a simple potato gnocchi topped with pistachio – chopped and toasted for texture – served as a starter course. It is a warming, full-flavoured, crowd pleaser! Use a pasta shape that makes for a good vessel for the sauce. Fucilli is always a winner. Buon Appetito!
Missed Part One of Cheese Tricks with Dan, fear not! Click here to read.
***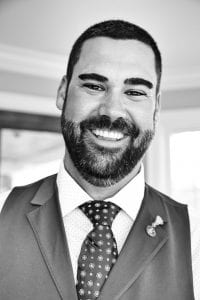 Dan Belmont, AWE (American Wine Expert, WSET L3) is Liebherr's UK Wine Ambassador and the proprietor of goodwinexgoodpeople.com. He is a former education manager for Murray's Cheese in NYC (the largest artisan cheese retails in the United States), and former education manager for Beadles of Borough, based in the heart of London's Borough Market – cheese heaven!
GWxGP is the UK's first online retailer dedicated to personalised wine selections – we pair wines with YOU – for your palate, your meal, moment or mood! Choose your pack size, choose your price level and answer just a few simple questions that help us get to know you, your wine preferences and needs. No wine knowledge required! Seasoned wine educator Dan Belmont does the heavy lifting, choosing your wine selection and writing your personalised tasting notes.
Seeking the right wines for these dishes? Dan can help! Let me know what you're cooking in the notes when you order your Personalised Wine Selections and we'll make sure you reach pairing perfection!
We also offer limited edition collections that include an exclusive video greeting from one of the featured winemakers as well as digital gift cards for that (very) special someone.