Homemade iced coffee is one of our all-time favourite summer drinks – it gives you a boost, it's both delicious and refreshing, and it's the ultimate choice for caffeine junkies once the temperature cranks up! There's one thing I want to clear up right away though: instant iced coffee bears no resemblance at all to fresh iced coffee. It's really worth taking the time to make your iced coffee from scratch – it tastes sensational, you know exactly what's in it, and you can even have fun experimenting with your own exciting variations.
How do you make your coffee cold?
First of all, never put hot coffee straight into the refrigerator because it will warm the interior and already-stored foods. Instead, always leave your coffee to cool at room temperature before transferring it to the fridge. Keeping a pot of chilled coffee in the refrigerator during the summer months will mean that you're ahead of the game at all times.
A tip for anyone in a hurry: pour freshly brewed coffee into ice cube trays and, once cooled, pop them in the freezer. You can then add these coffee ice cubes to hot coffee to speed up the cooling process. Furthermore, these cubes taste absolutely delicious when added to cow's or almond milk.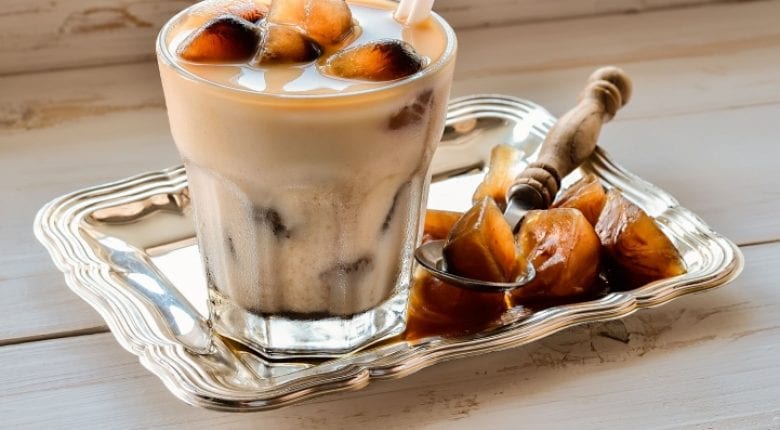 Iced coffee without the calories!
As you can imagine, iced coffee that's made with ice cream or sweetened condensed milk is packed with calories. In the USA, people often prefer to drink iced coffee that's made without the high-calorie content by pouring cold coffee over ice cubes and milk. Blitzing the coffee-ice-milk concoction in a blender makes popular 'frappés' and 'frappucinos', or you can simply put coffee and ice into a shaker, shake, pour and enjoy with milk.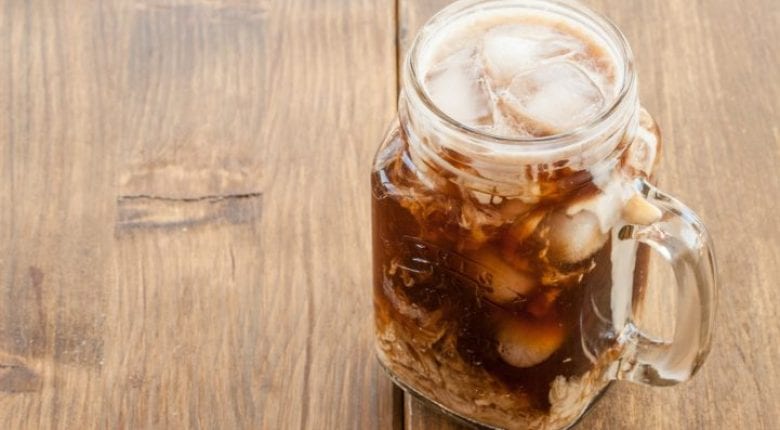 Iced coffee with a difference!
Another option is to make coffee-flavoured ice-lollies. To do this, simply mix sugar or syrup with cold coffee (and milk, if preferred); then pour the mixture into an ice-lolly mould and freeze. It's a two for one deal, and fantastic refreshment for anyone who doesn't want to miss out on his or her beloved coffee whilst opting for an ice-lolly.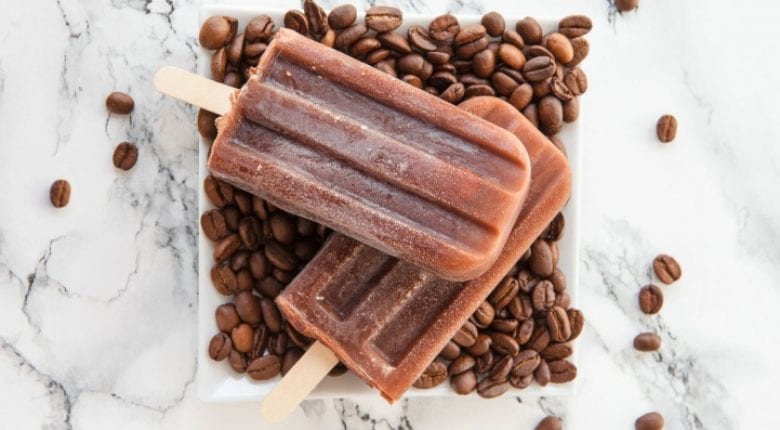 Classic iced coffee with ice cream and cream
Little indulgences are allowed some of the time in summer – especially when you're talking about a luxurious and energising iced coffee. But there's no need to head for a café to enjoy a classic iced coffee made with vanilla ice cream and whipped cream – here's what you need to make this delicious treat very easily at home:
* Coffee or espresso
* Sugar and milk to taste
* Vanilla (or even chocolate, mocha or stracciatella) ice cream
* Freshly whipped cream or spray cream
* Cocoa powder, nut brittle or chocolate sauce as a topping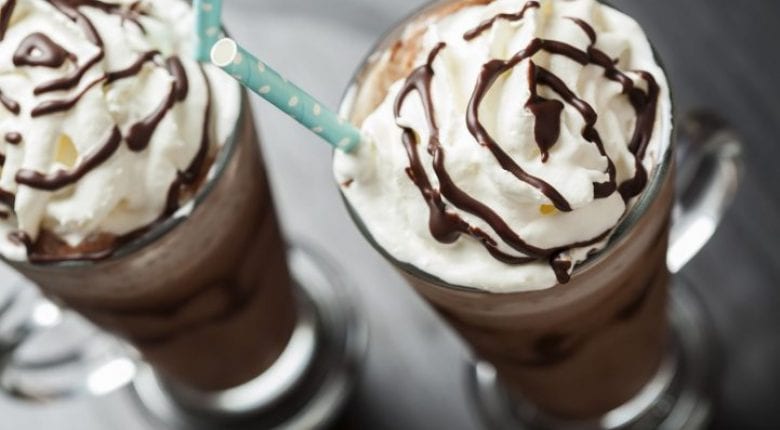 METHOD
1. Prepare some coffee in your normal manner, although perhaps make it slightly stronger than usual, as the ice cream will dilute its flavour.
2. For a sweeter taste, stir a little sugar into the coffee whilst it's still hot.
3. Leave the coffee to cool to room temperature before placing it in the refrigerator – this saves energy!
4. Once it's chilled, take a tall serving glass. If you drink your coffee with milk, simply add the desired amount to your glass – otherwise, start with the black coffee. Fill your glass with coffee making sure that there is enough space remaining for the ice cream and the whipped cream.
5. Carefully add a scoop of ice cream to the iced coffee. Classically, this should be vanilla ice cream but you can also experiment with other flavours.
6. Top with a little whipped cream.
7. Sprinkle on some cocoa powder, nut brittle or chocolate flakes. Chocolate lovers could even finish off their drink with some chocolate sauce – and you're done!
Serve the iced coffee with a spoon for the ice cream, and a straw. Enjoy!