Step: 1/13
Preheat the oven to 180°C (160°C fan, gas 4). Peel and dice the celery, onions and carrots.
Step: 2/13
Combine in a hot ovenproof pan in 1 tbsp hot fat until lightly coloured.
Step: 3/13
Rinse the meat, dab dry and season with salt and pepper.
Step: 4/13
Remove the vegetables from the pan and fry in the remaining fat until browned.
Step: 5/13
Remove from the pan and cook the tomato paste in the pan juices.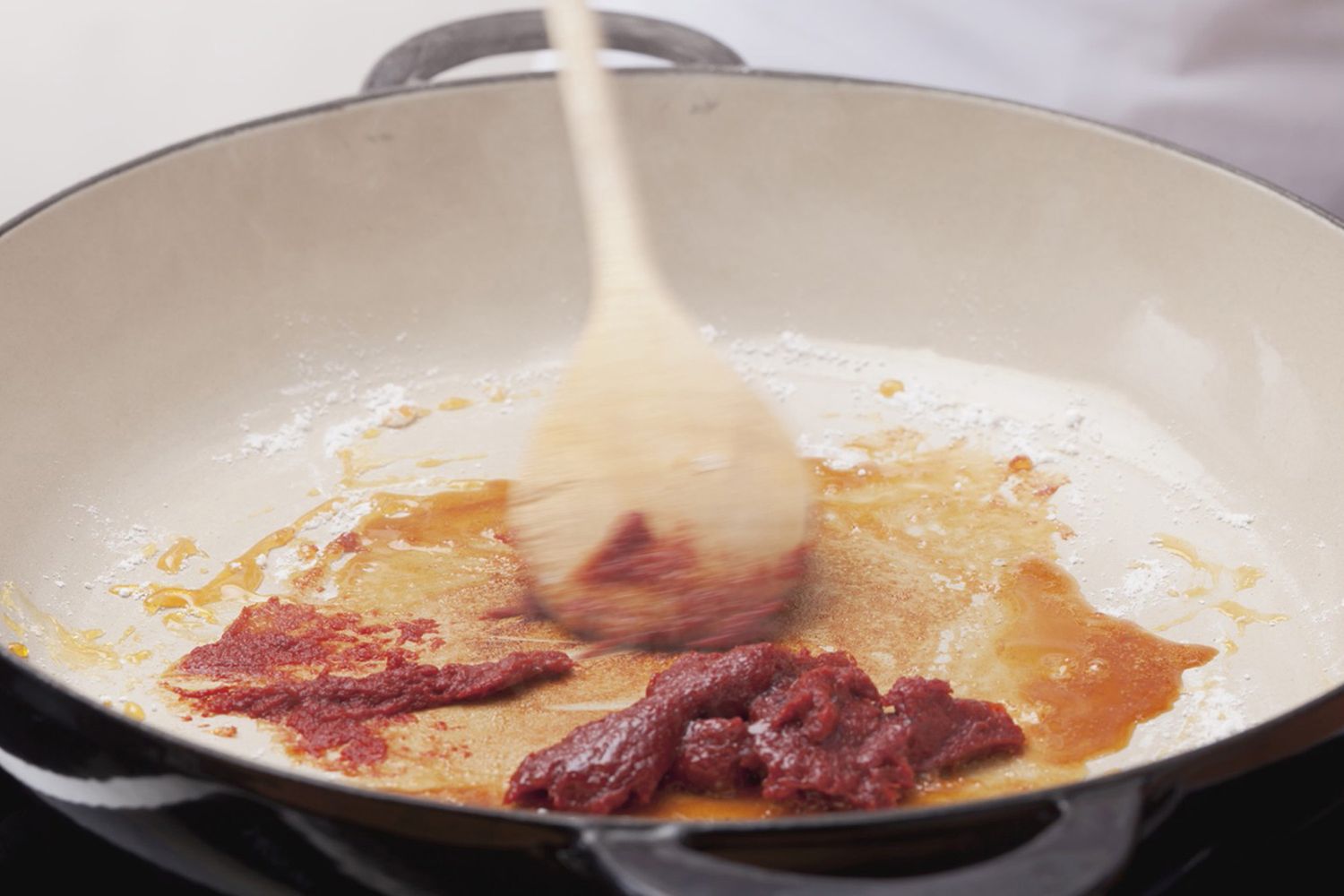 Step: 6/13
Pour over the wine. Cook until it reduces by half.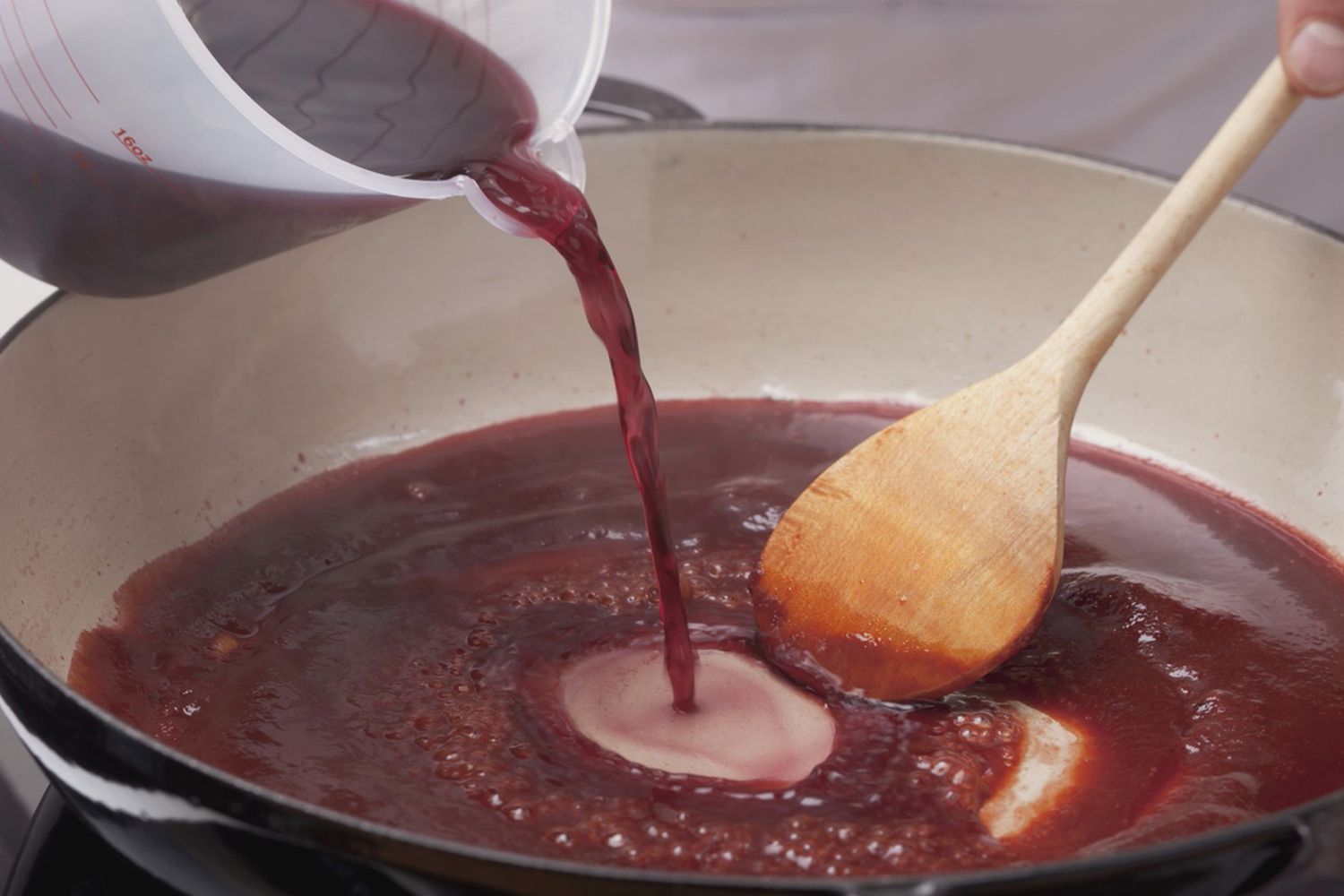 Step: 7/13
Add the vegetables.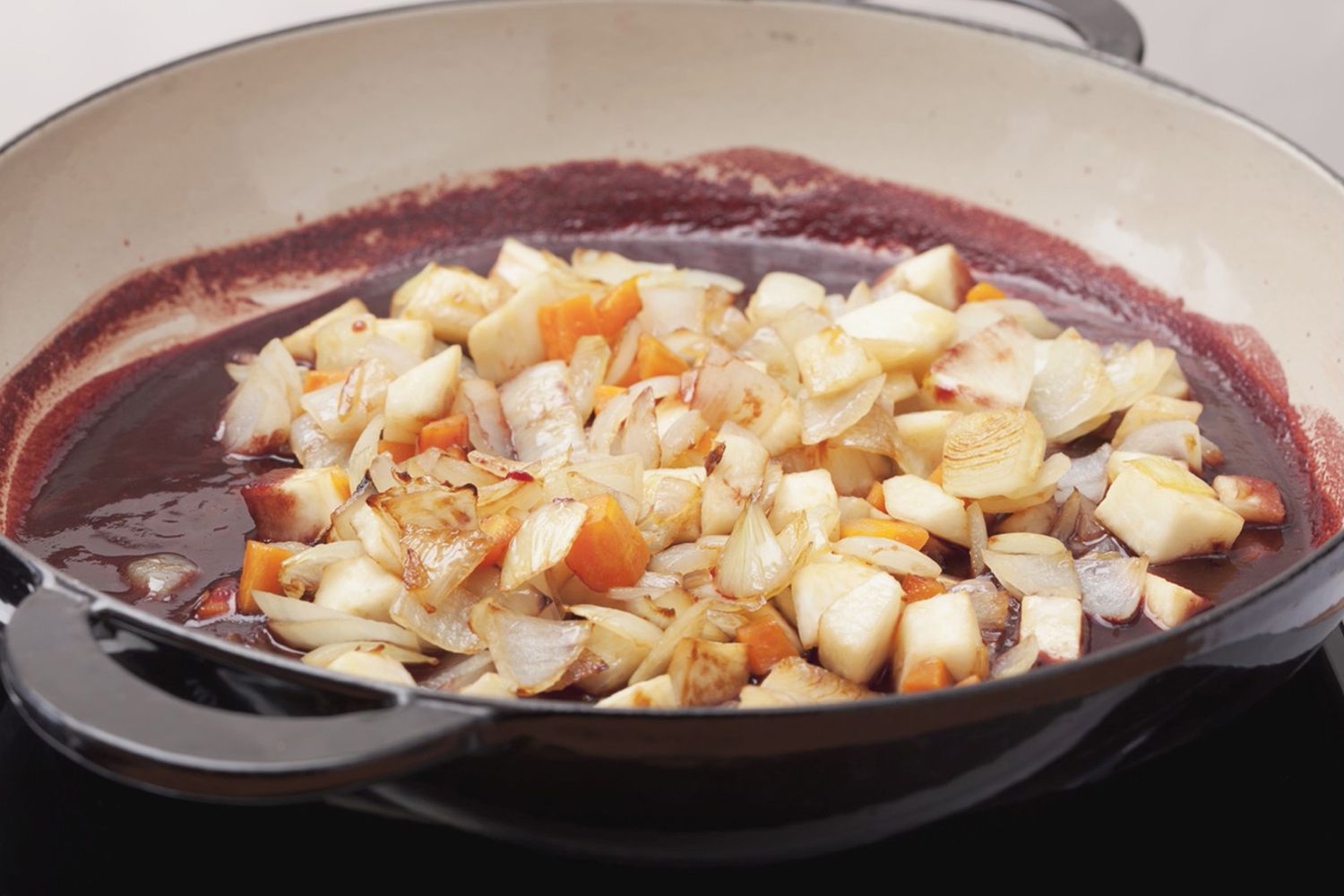 Step: 8/13
Put the meat on top.
Step: 9/13
Pour in a little broth so that the meat is sitting about a third submerged in the sauce.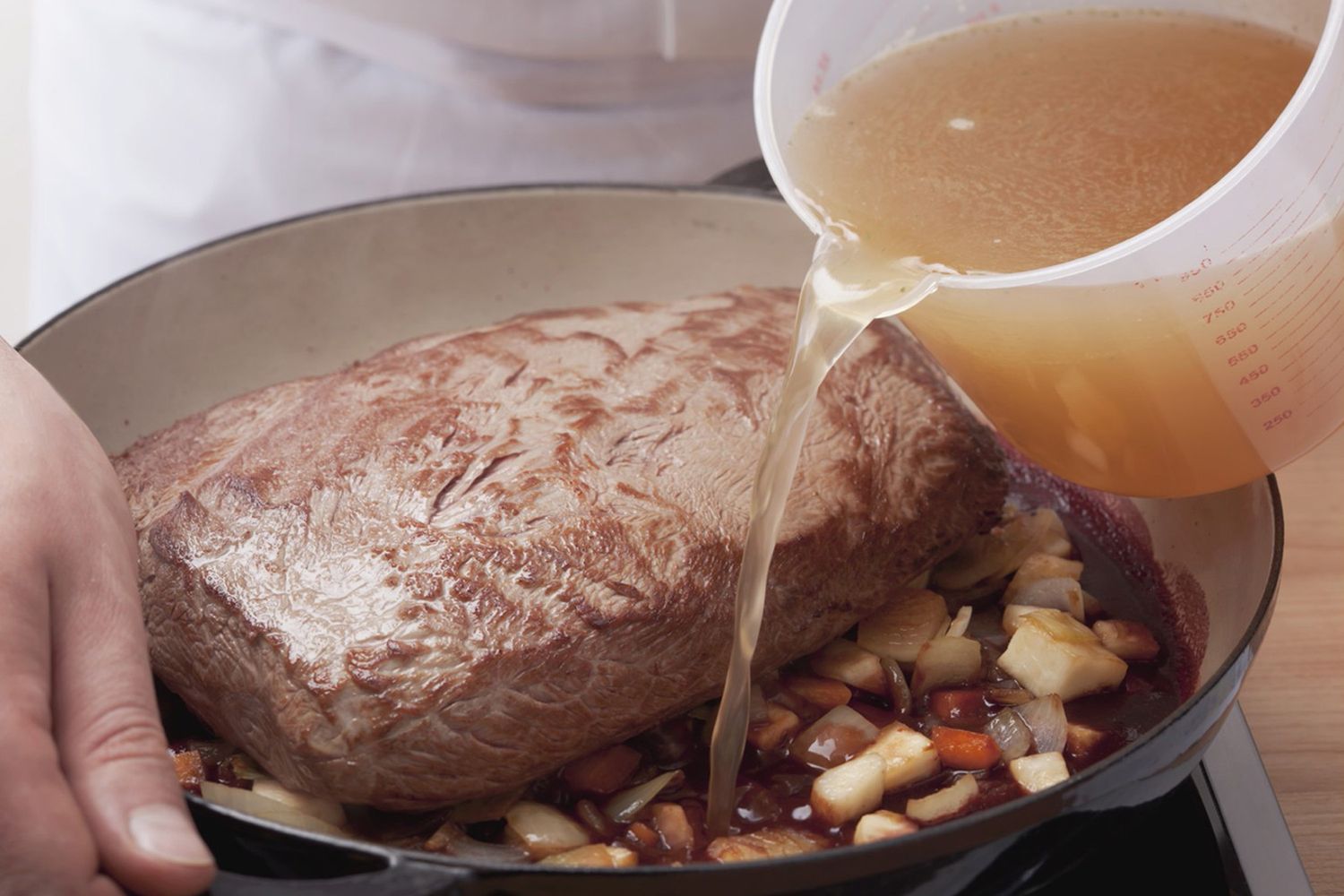 Step: 10/13
Cook for 21/2 hours in the oven. Turn the meat occasionally. Add extra stock as needed.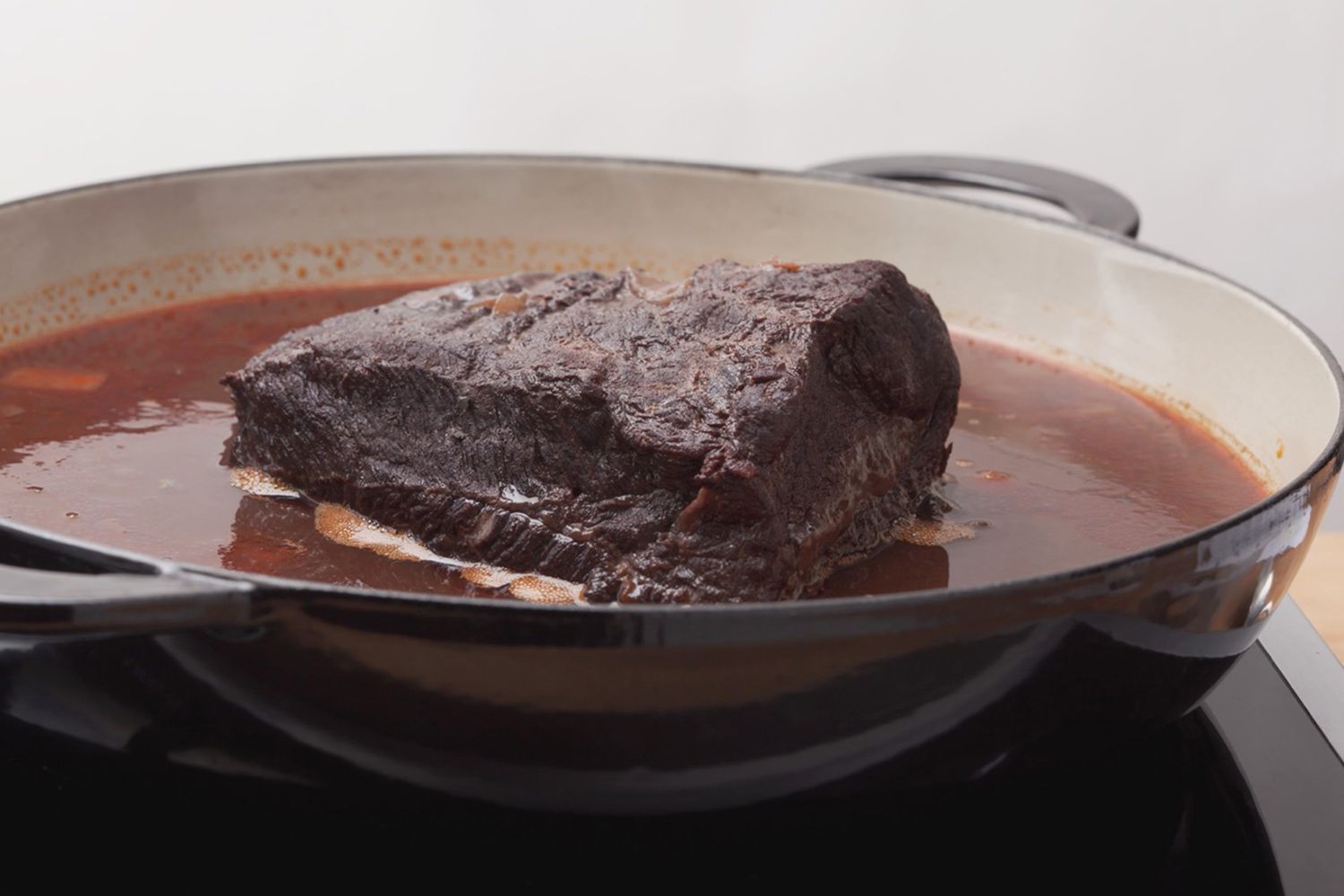 Step: 11/13
Add the bay leaves to the sauce after 11/2 hours. Place the cinnamon, juniper and pepper in a spice bag, seal well and place in the sauce.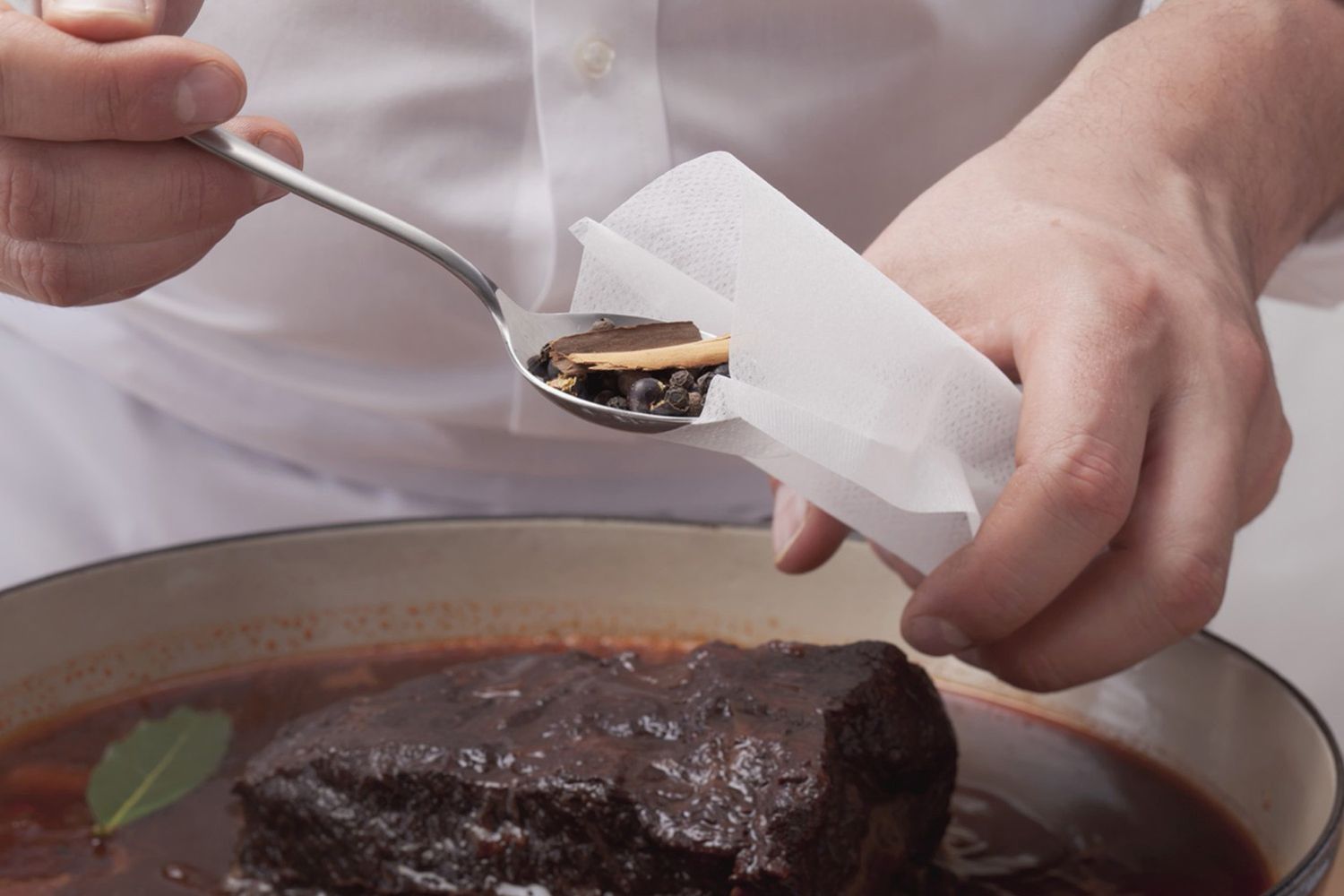 Step: 12/13
Leave the meat rest wrapped in foil.
Step: 13/13
Sieve the sauce into a pan. Add the vanilla pod, orange zest and peeled, halved garlic clove. Allow to simmer to the desired consistency (thicken with a little cornflour as needed) and sieve again. Season with salt, sugar and pepper. Cut the meat into slices and serve with the sauce. Garnish with carrots and pears.