Step: 1/12
Arrange all ingredients for use.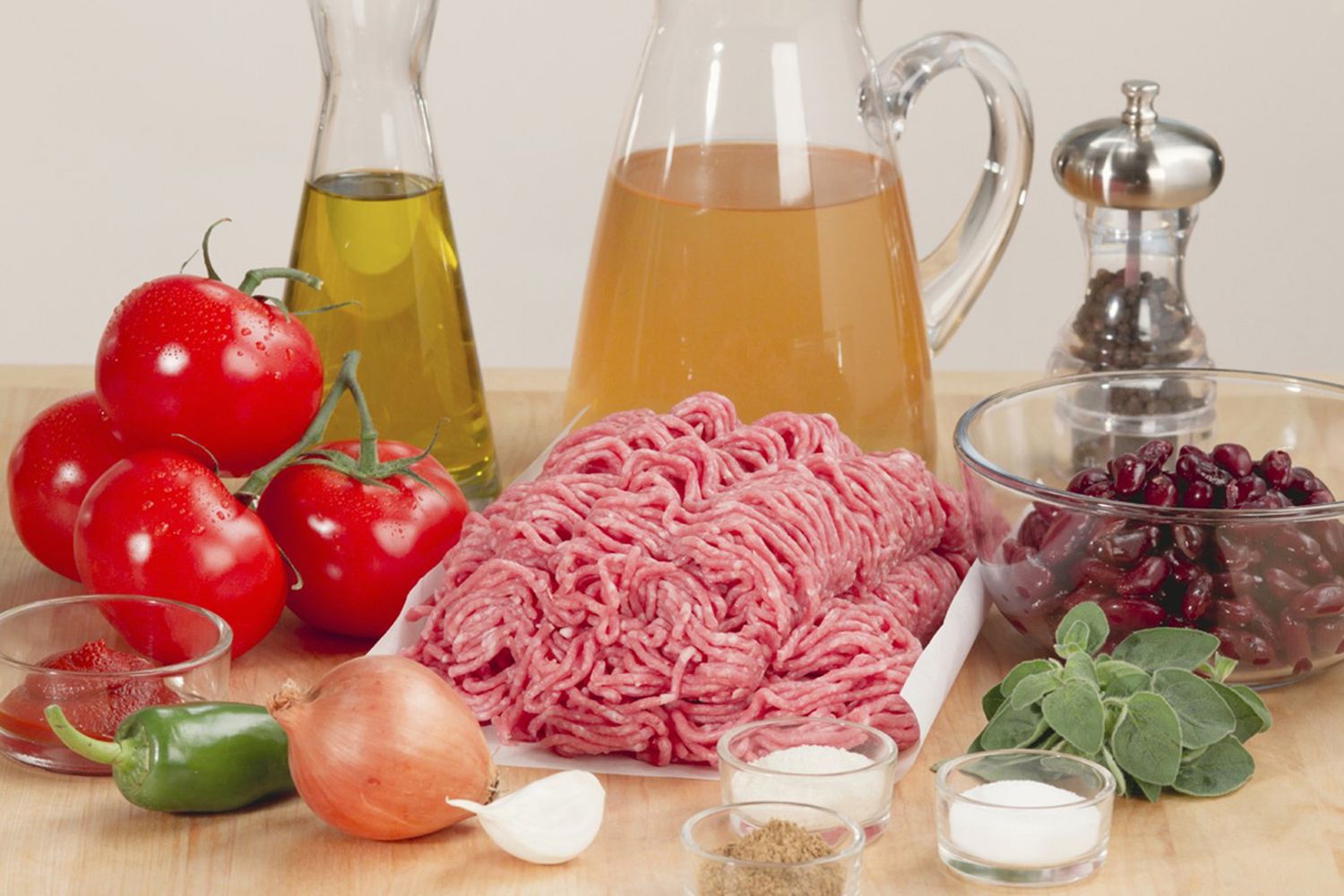 Step: 2/12
Peel and finely dice the onion and garlic.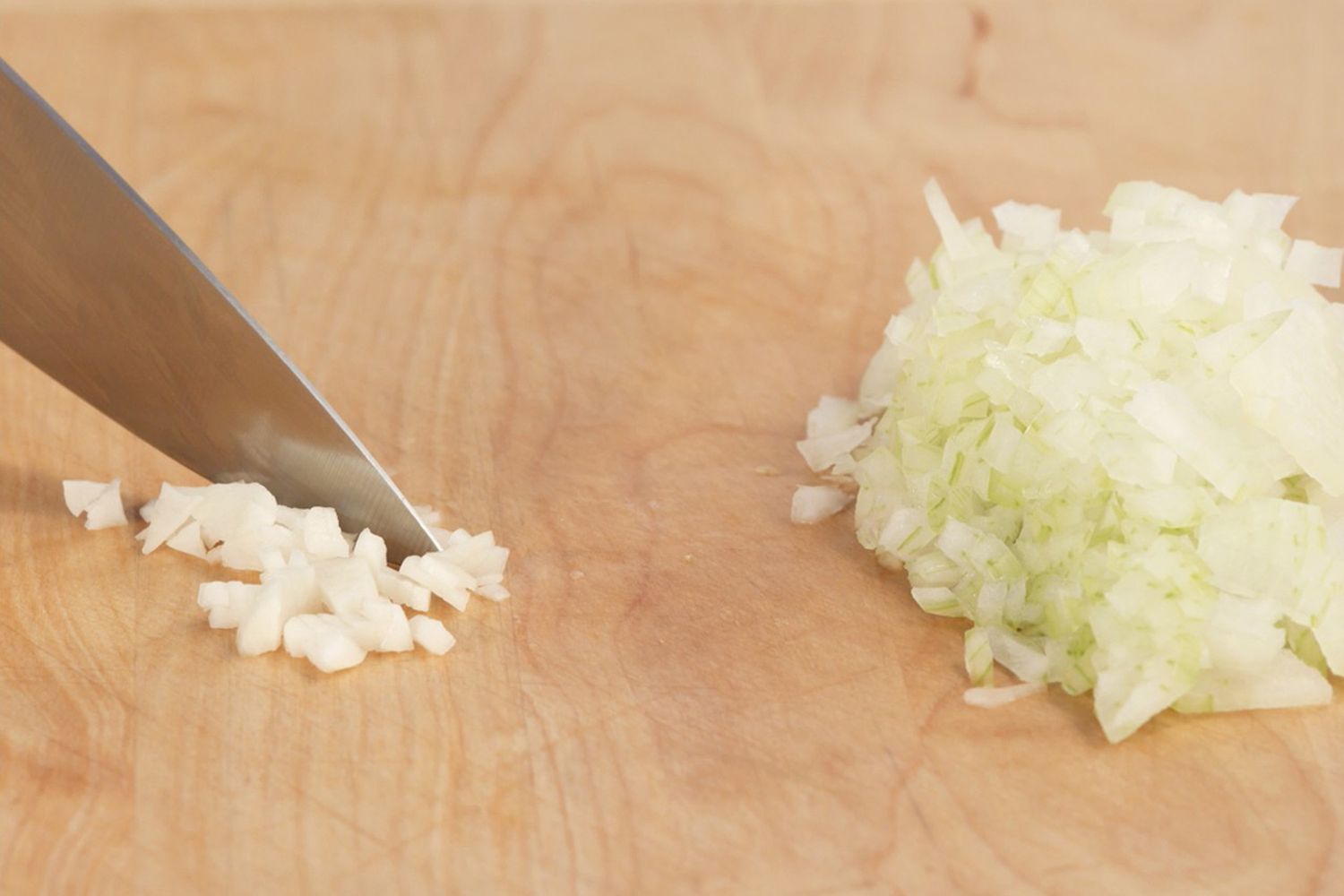 Step: 3/12
Halve and deseed the chillies, then finely chop.
Step: 4/12
Pour the oil into a deep pan and fry the minced meat until browned, breaking up with a spoon.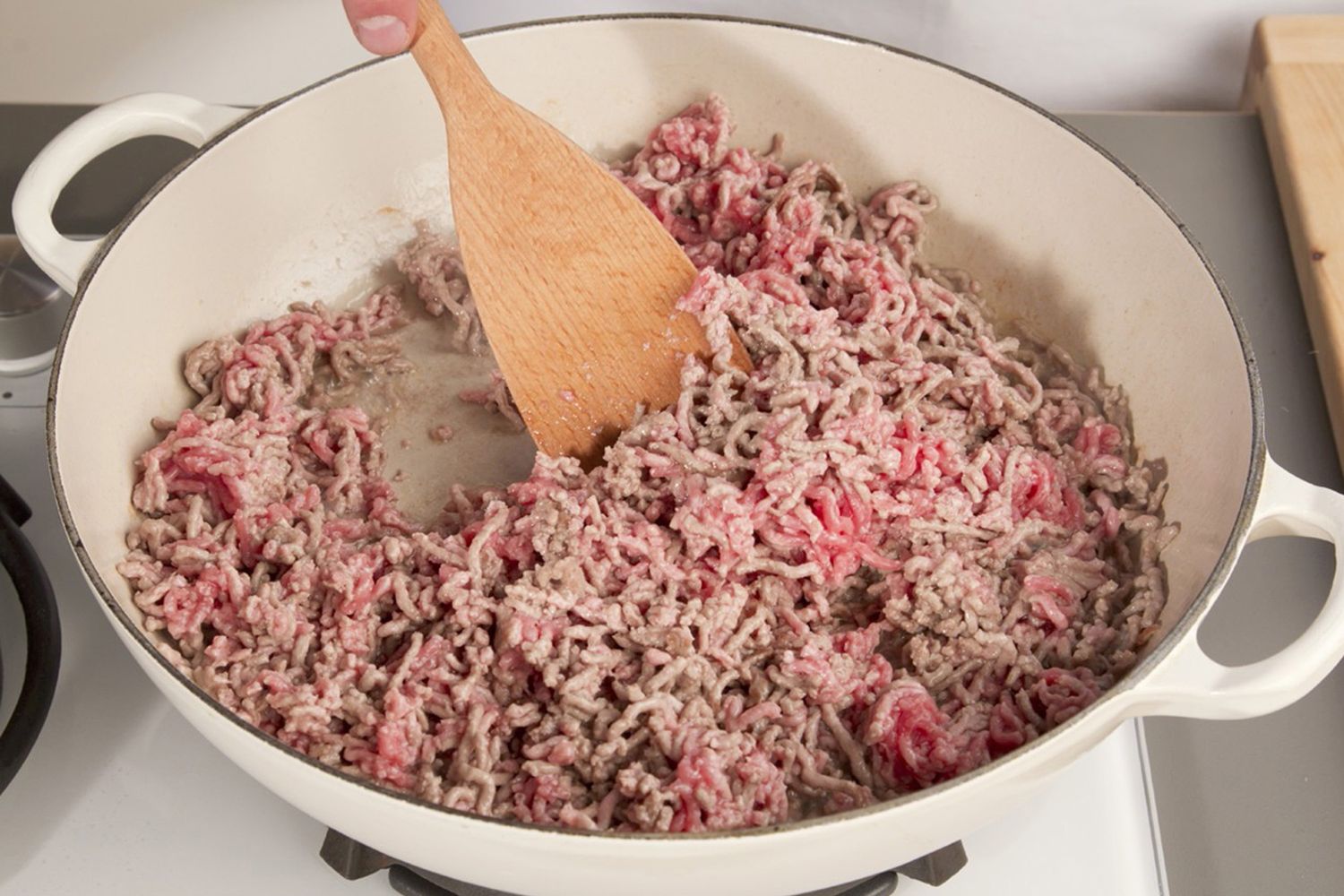 Step: 5/12
Add the onion, garlic cubes and chilli and mix. Cook for 2-3 minutes then add the tomato puree and cook briefly. Pour in the stock.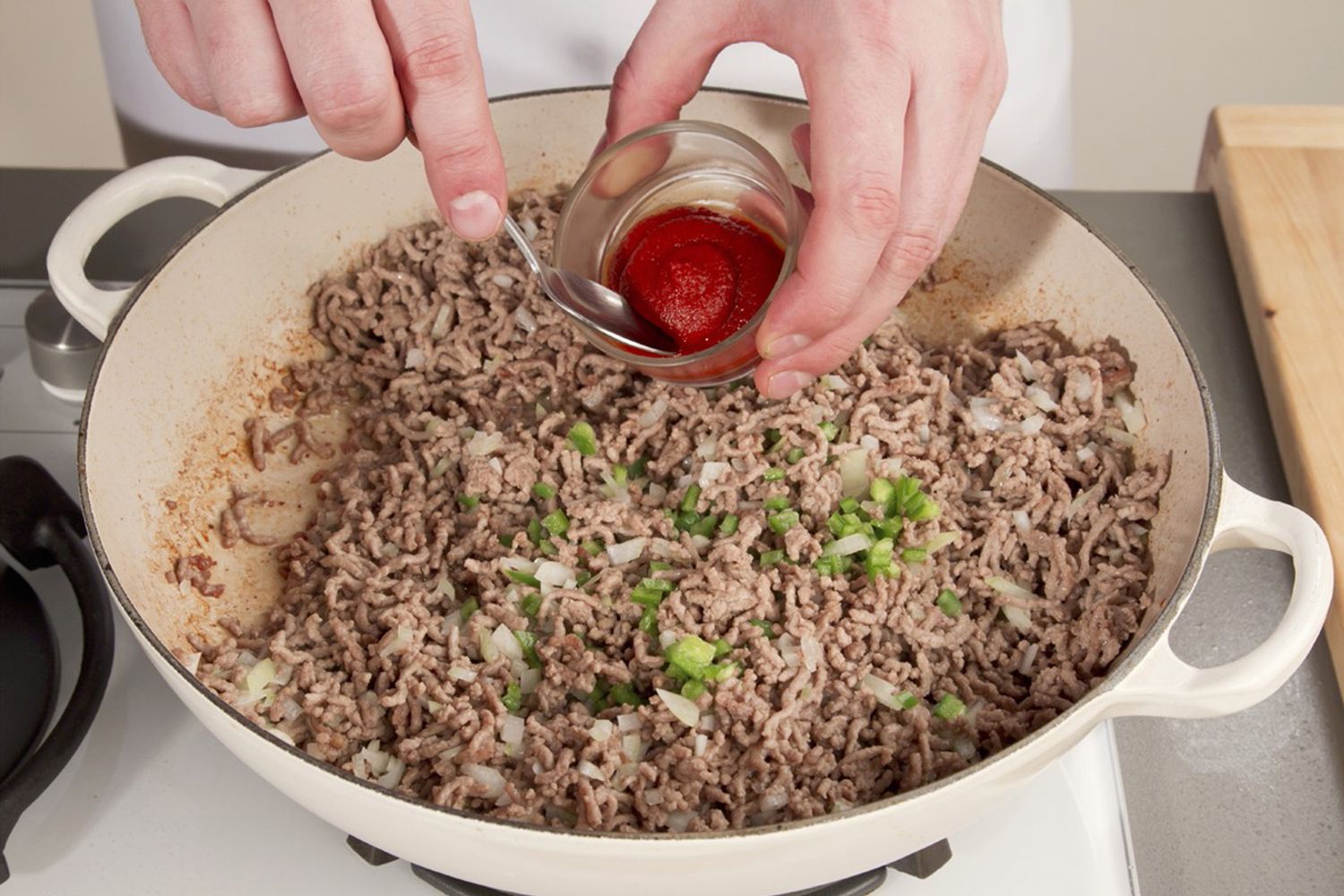 Step: 6/12
Wash the tomatoes, cut out the stalks and roughly chop the flesh.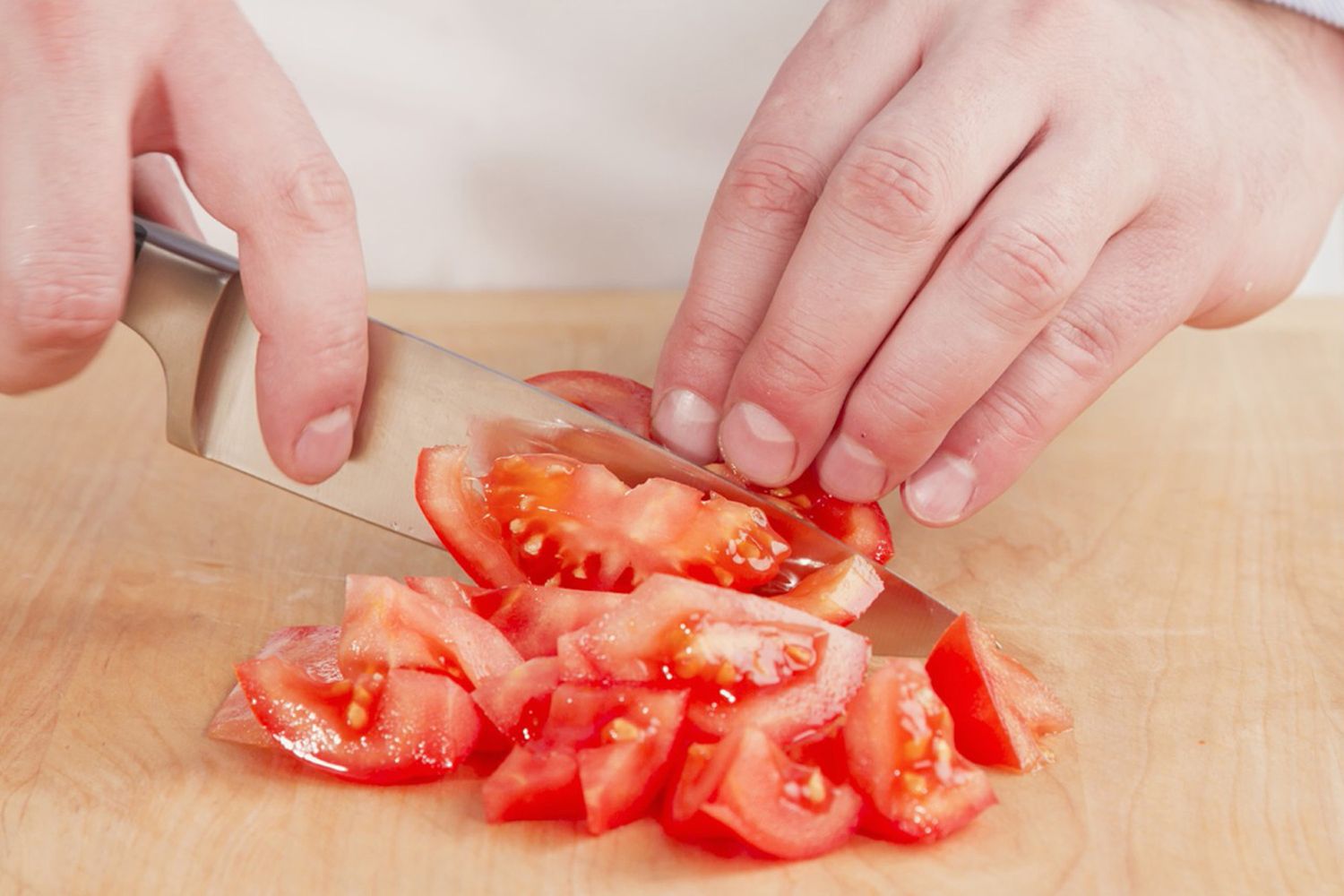 Step: 7/12
Add to the chilli and simmer gently, half-covered, for 1-1 1/2 hours.
Step: 8/12
Finely chop the oregano leaves.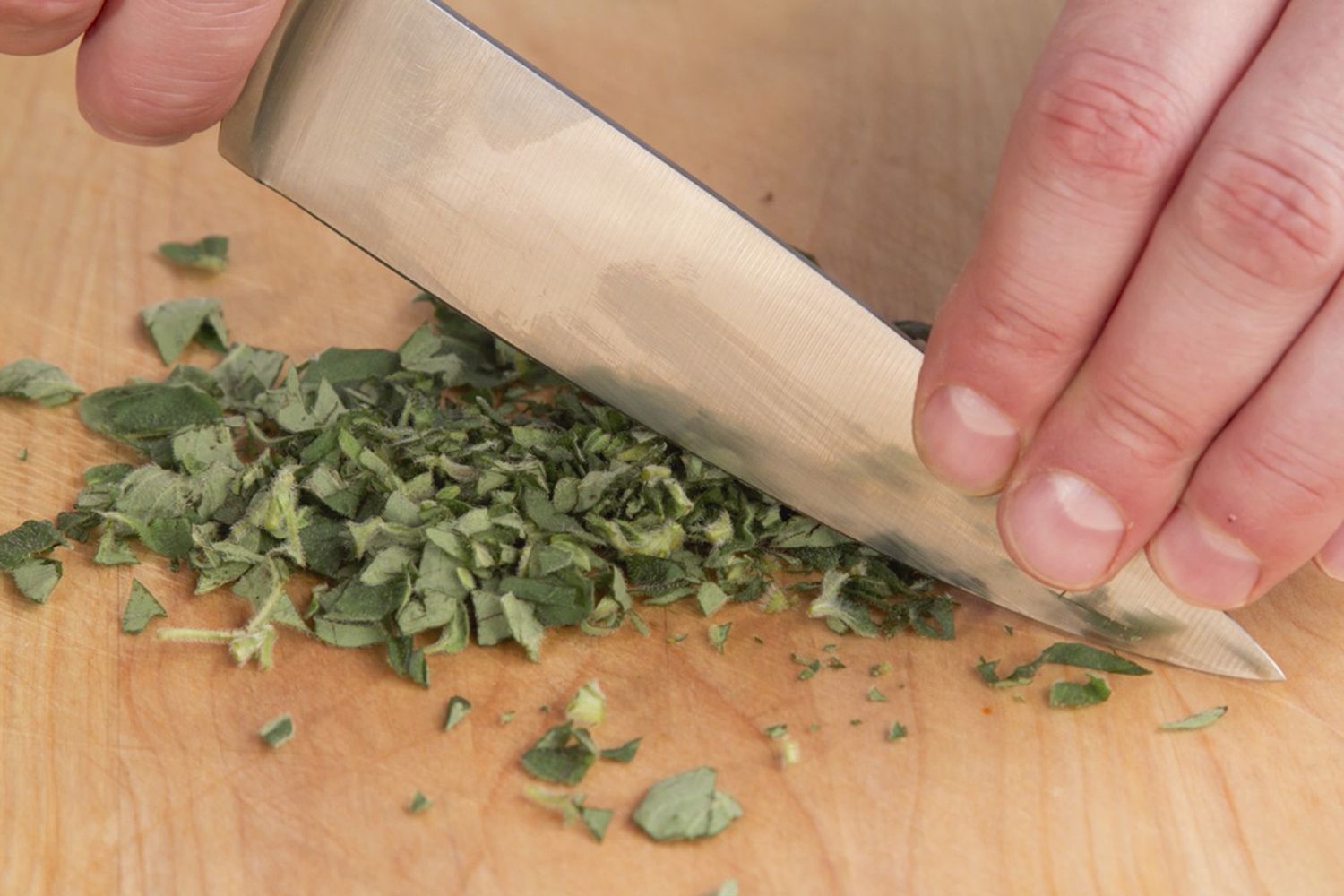 Step: 9/12
Occasionally stir the chilli and add stock if needed.
Step: 10/12
Wash the beans and drain well. Add to the chilli about 15 minutes before the end of the cooking time.
Step: 11/12
Add the oregano to the chilli and season with salt.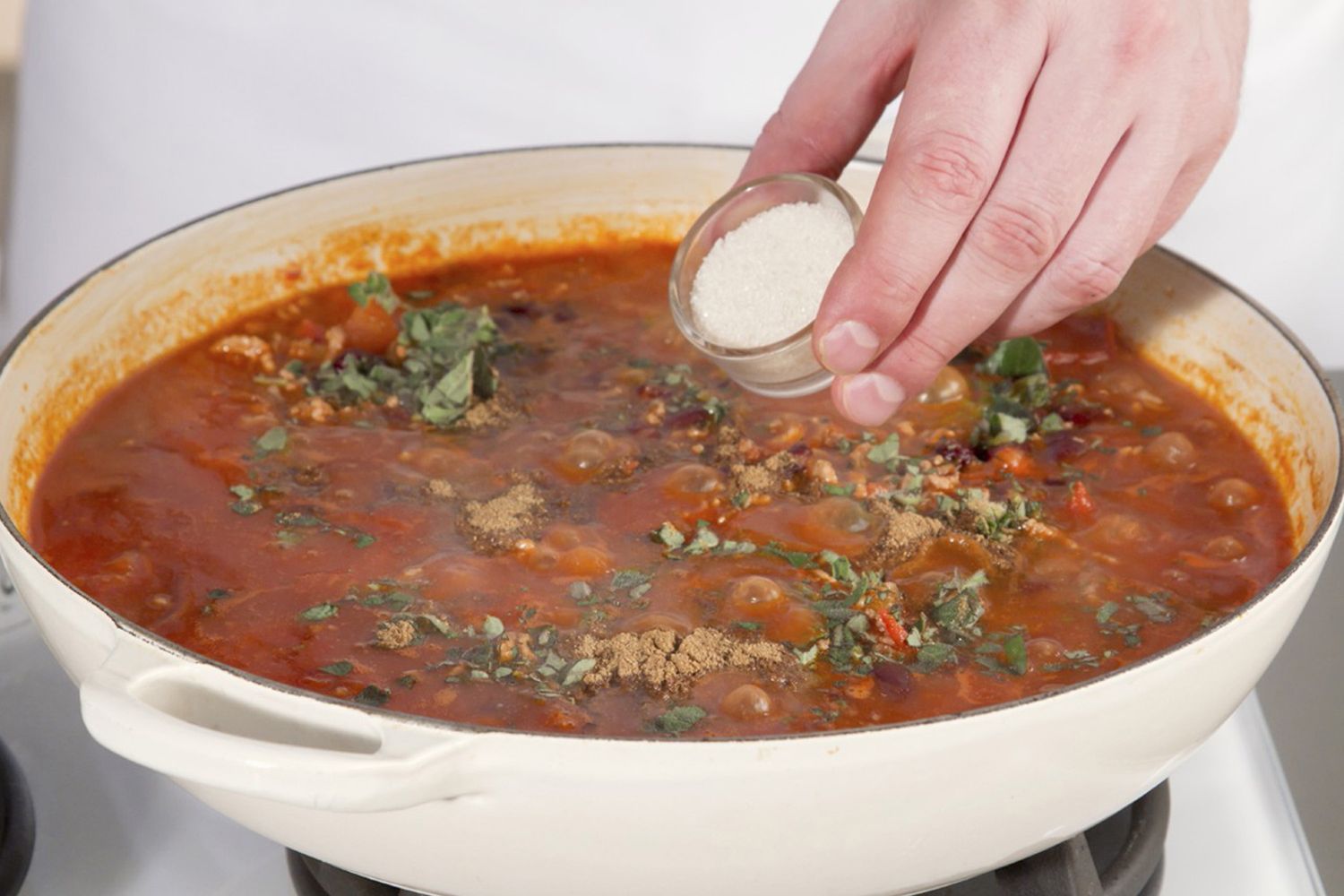 Step: 12/12
Season with sugar and pepper to taste. Serve in bowls garnished with sour cream, chilli and tortilla chips.