Step: 1/12
Place the lobsters, one by one, head forward, in a pan of boiling water for 2-3 minutes. Remove the lobsters and rinse in cold water. Cut off the front part with the head with a large blade and cut the tail diagonally into pieces.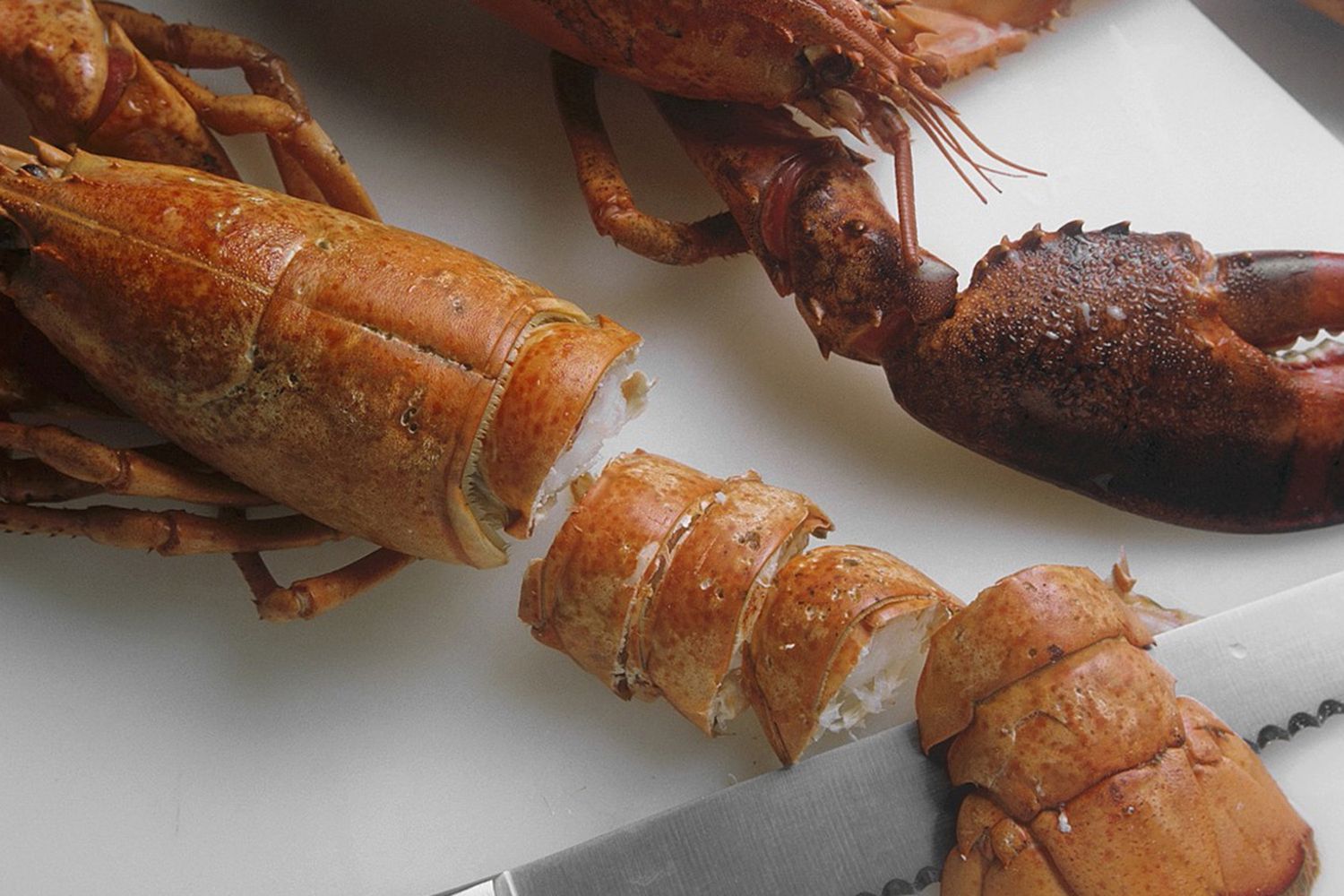 Step: 2/12
Cut the front part with the head in the middle.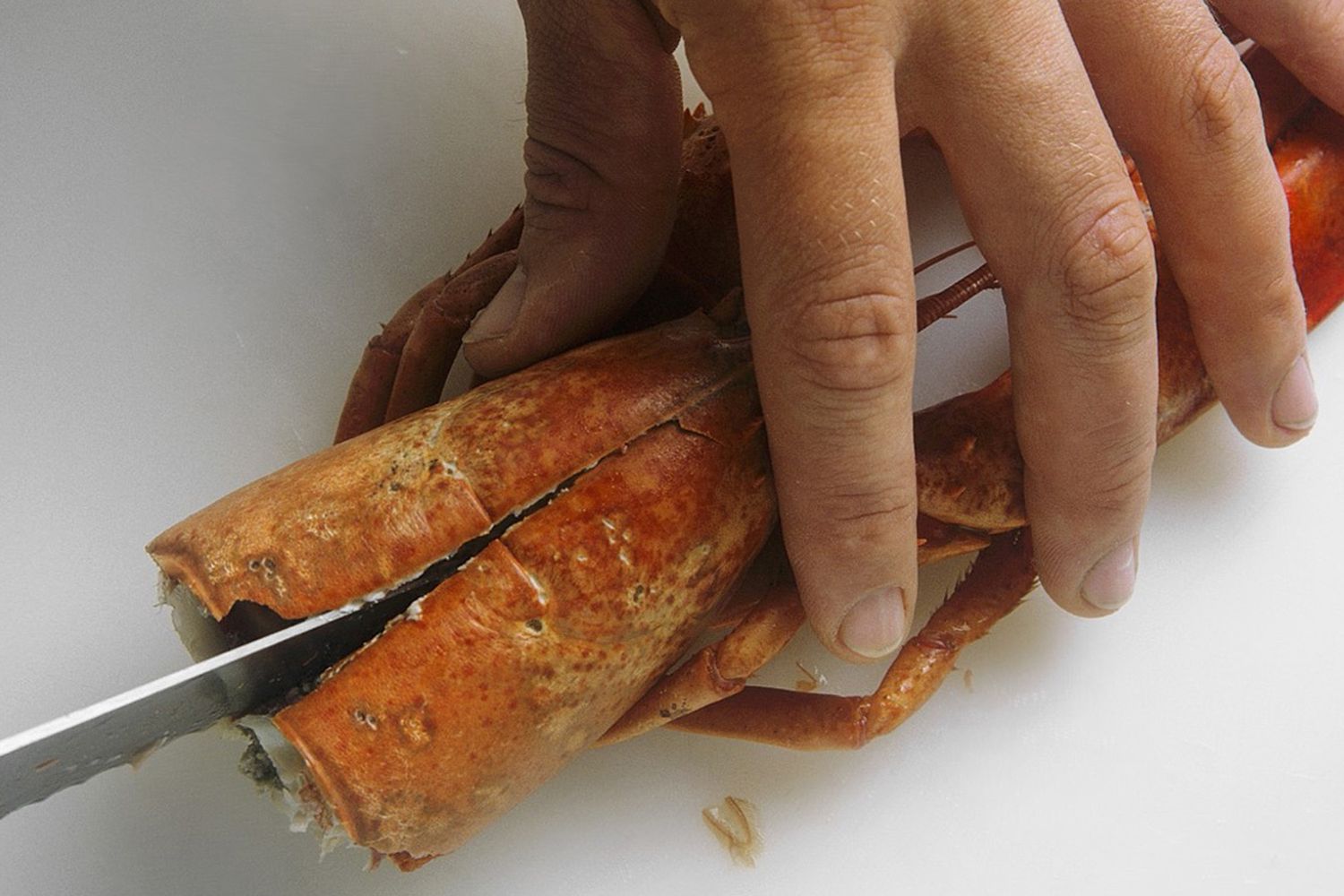 Step: 3/12
Remove the stomach. Take out the greenish liver and the creamy mass (with roe, if present) from the inside, and leave to cool.
Step: 4/12
Twist off the claws
Step: 5/12
Plunge the tomatoes in boiling water, then into cold water. Skin, deseed and finely dice. Peel and finely dice the shallots and garlic.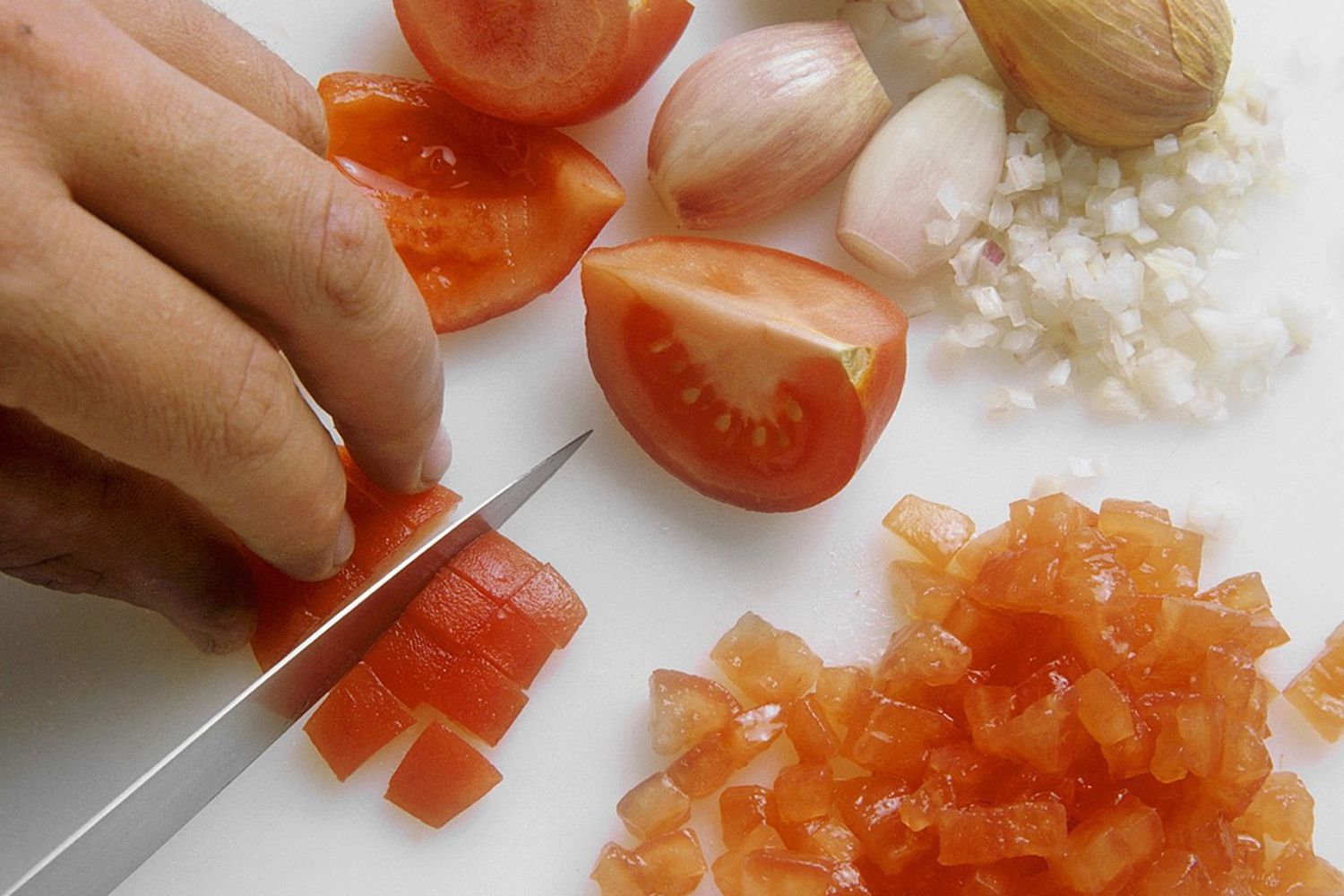 Step: 6/12
Heat the oil in a pan and simmer the lobster tails briefly, stirring. Flambé with the cognac.
Step: 7/12
Add the shallots and cook briefly. Slightly beat the claws so they break open and fill with the parsley. Add to the pan and heat through, then add the garlic, tomatoes and sugar and cook for 3-4 minutes, turning the lobsters. Pour in the white wine, season with salt, pepper and cayenne pepper and simmer for another 5-10 minutes. Remove the lobster pieces and set aside.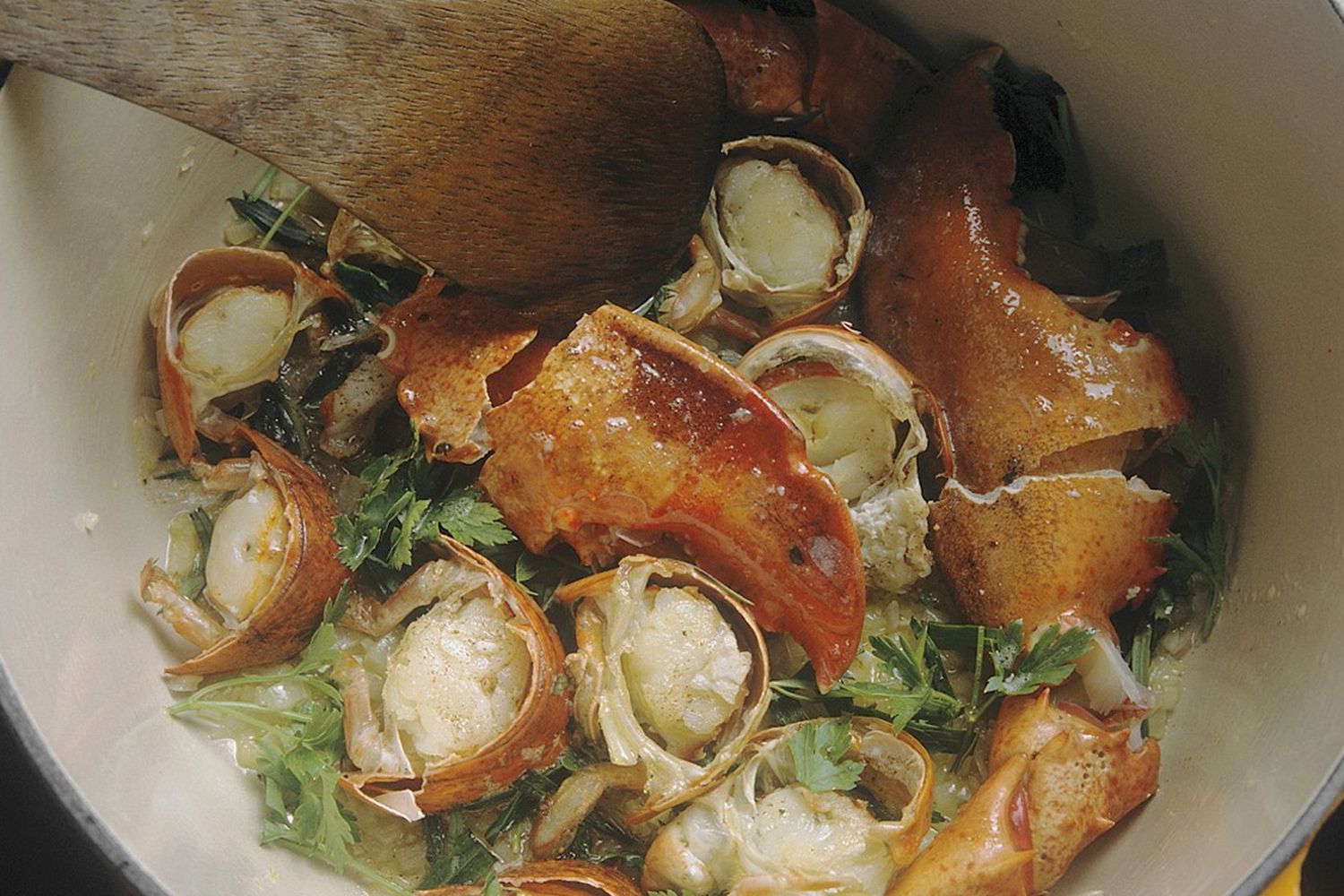 Step: 8/12
Remove the lobster meat from the claws and set aside.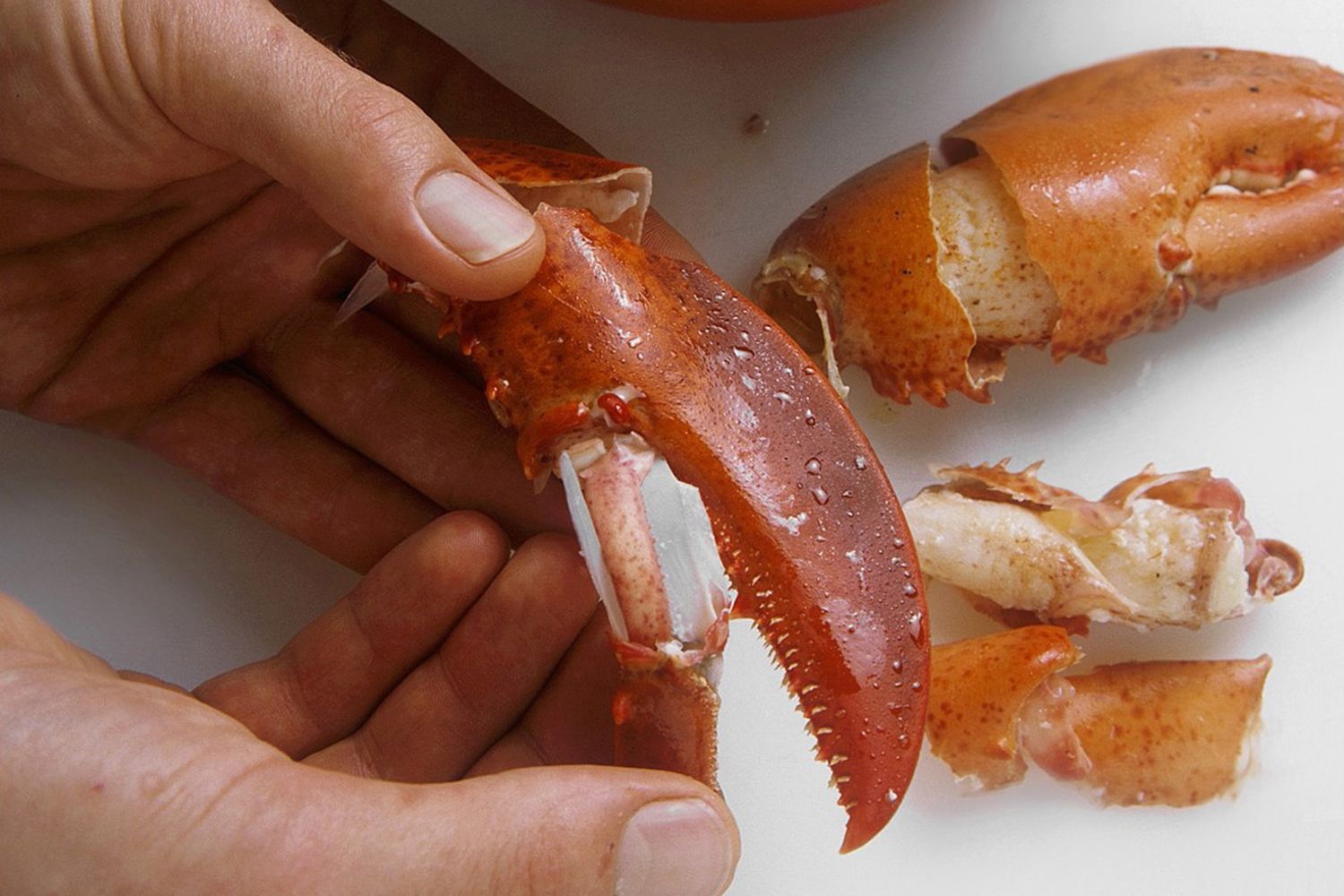 Step: 9/12
Press the legs with the back of a knife and pull the meat out.
Step: 10/12
Crush the lobster offal and legs meat in the mortar.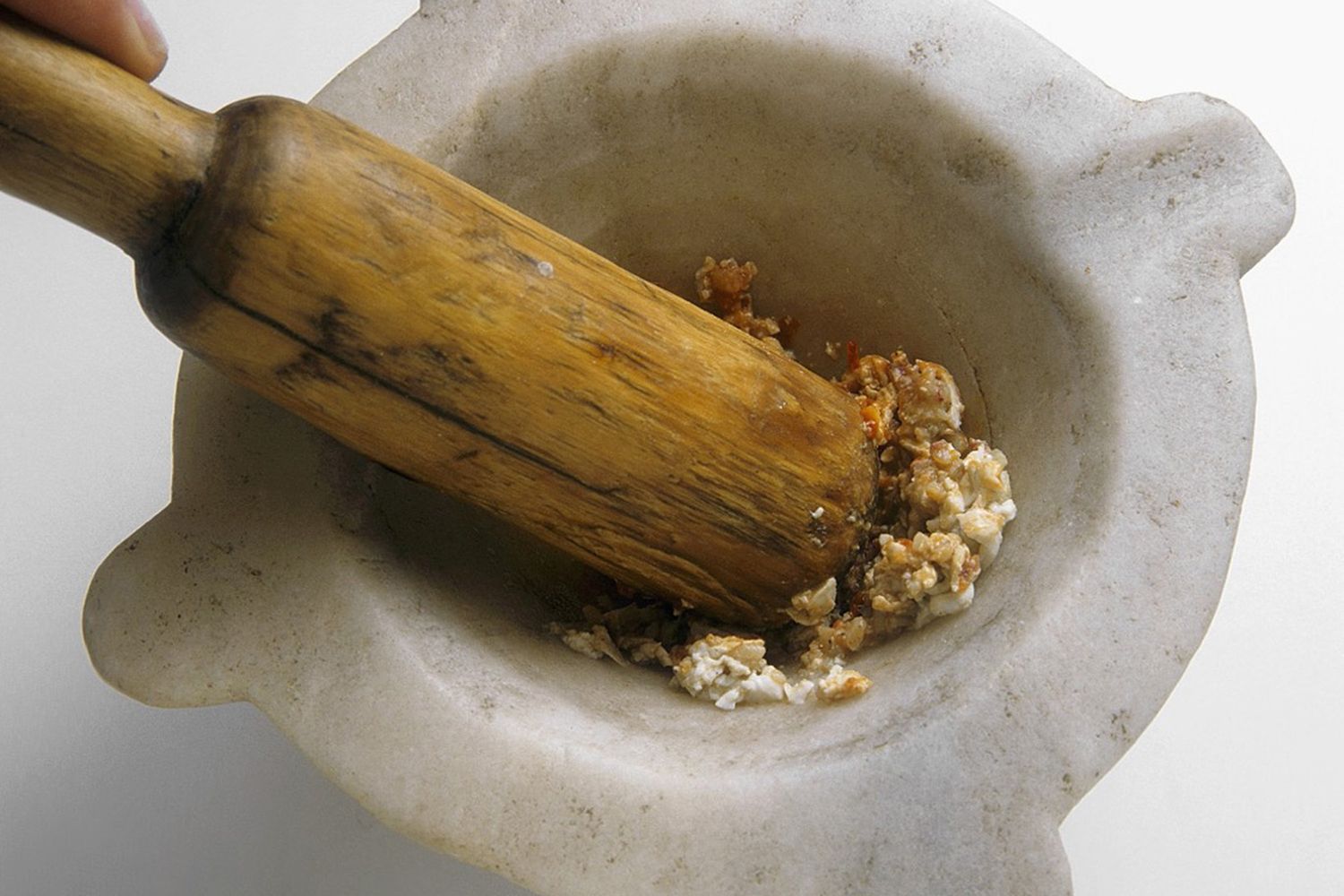 Step: 11/12
Stir the mixture into the sauce and simmer for 5-10 minutes. Season the sauce and stir in the butter. Return the lobster meat to the sauce and warm through.
Step: 12/12
Place the lobster meat on plates, cover with the sauce and serve.