Step: 1/9
Cook the macaroni in boiling salted water according to the pack instructions. Meanwhile, wash the courgettes, halve lengthways and scrape out the seeds. Cut the remaining courgettes into sticks. Drain the macaroni.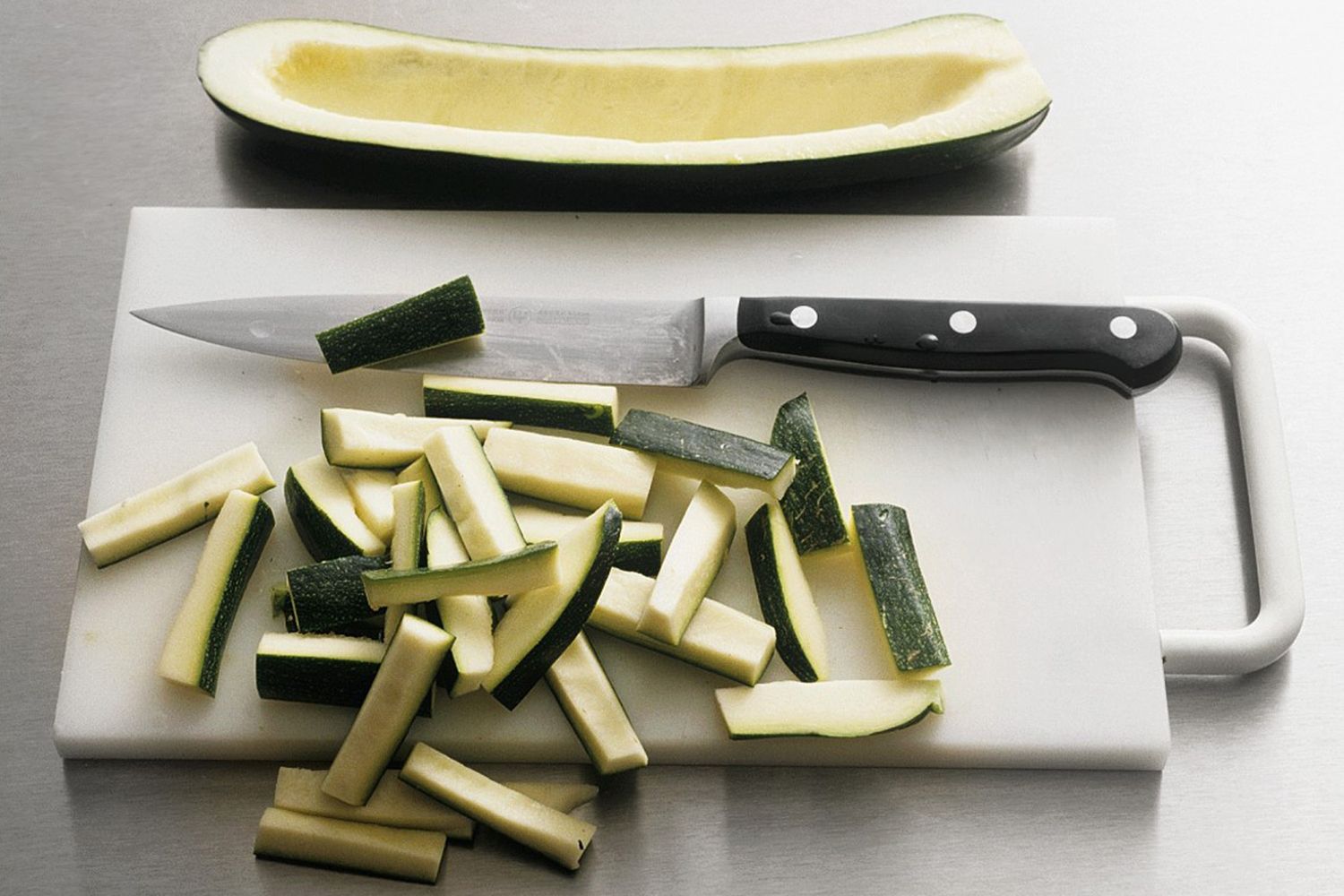 Step: 2/9
Peel and dice the onion. Melt the butter in a pan.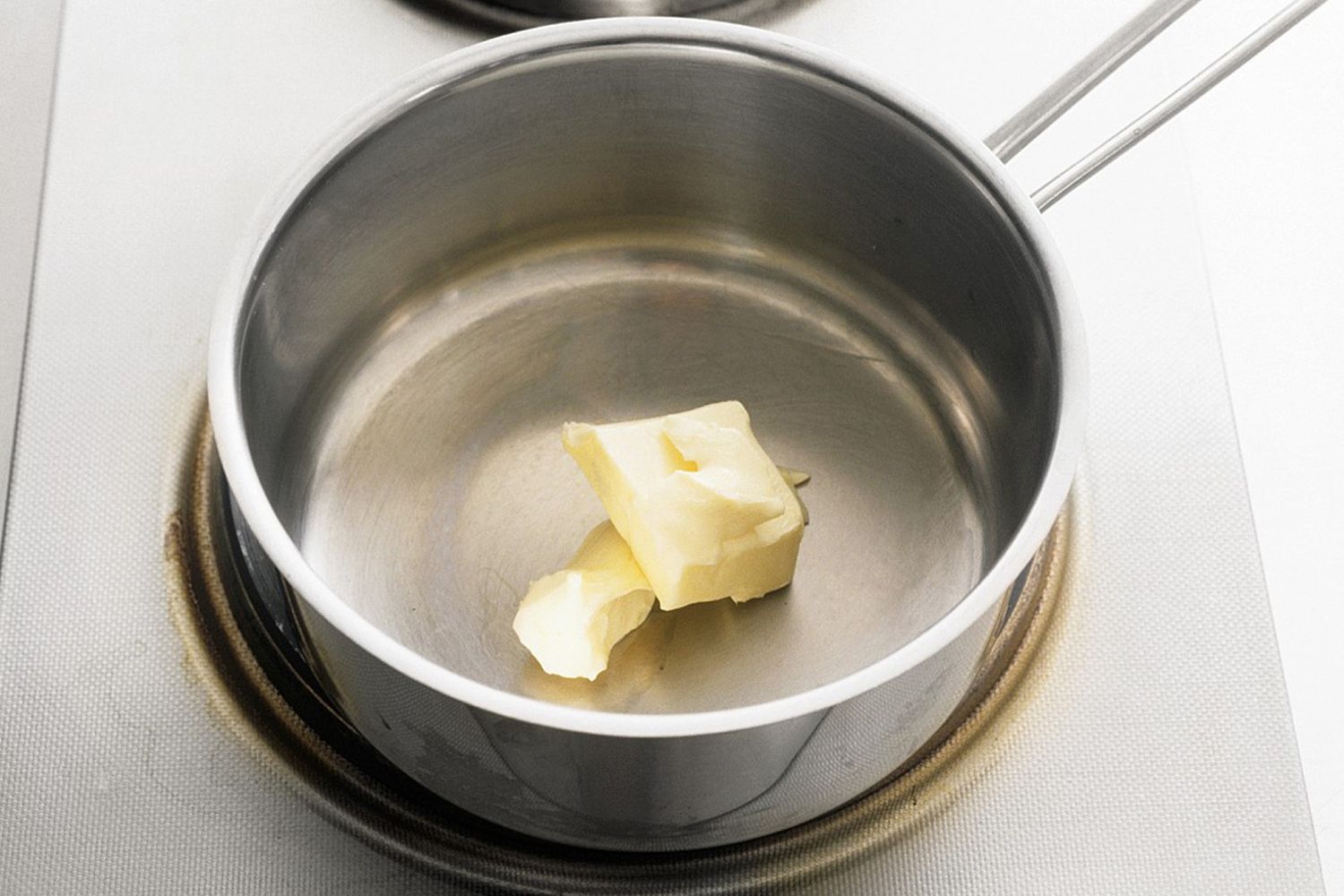 Step: 3/9
Saute the onions in the butter until softened and translucent.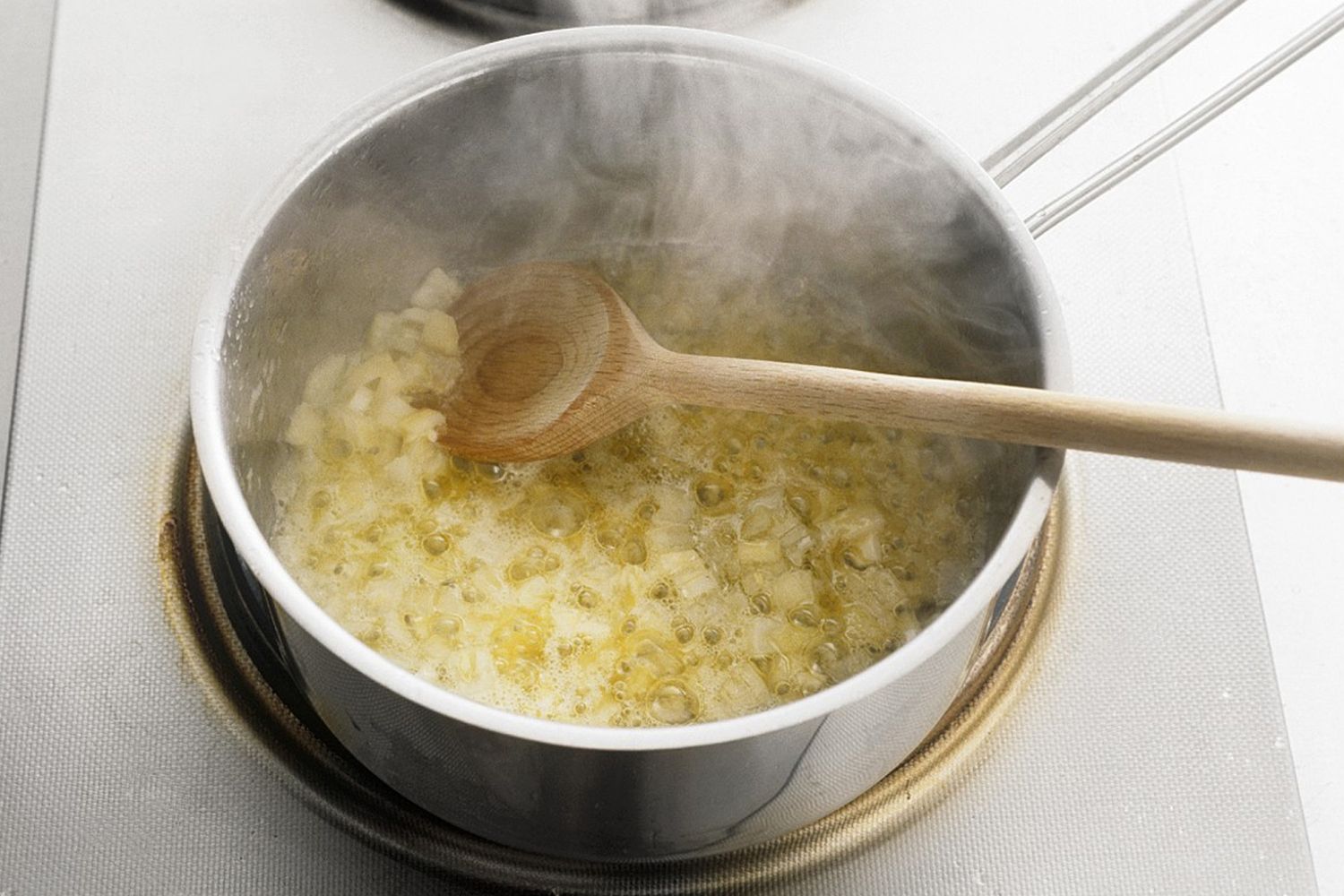 Step: 4/9
Sprinkle with the flour and cook, stirring, for 1 minute.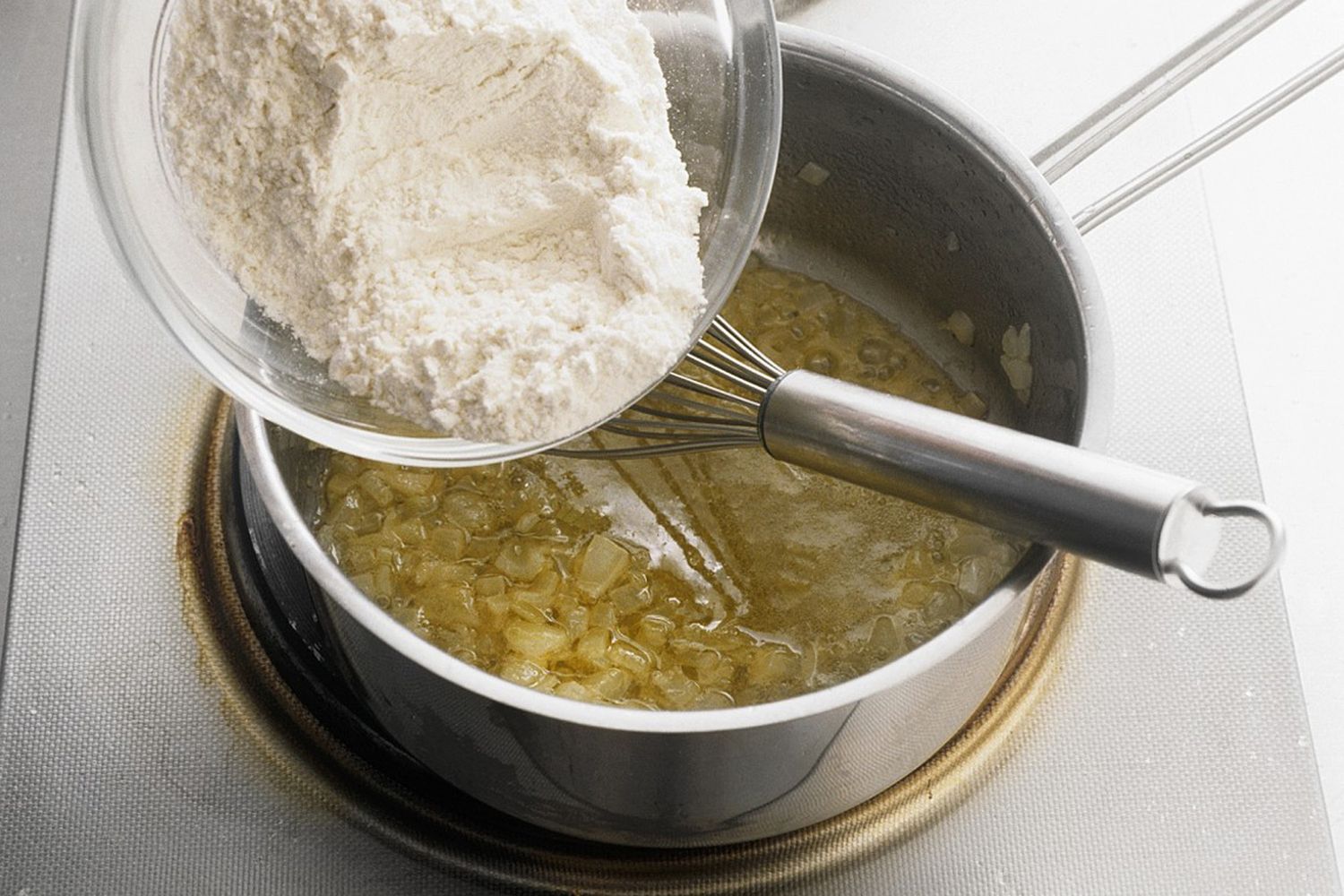 Step: 5/9
Pour in the milk and bring to the boil, stirring constantly. Simmer for about 5 minutes over a low heat and season with salt and pepper.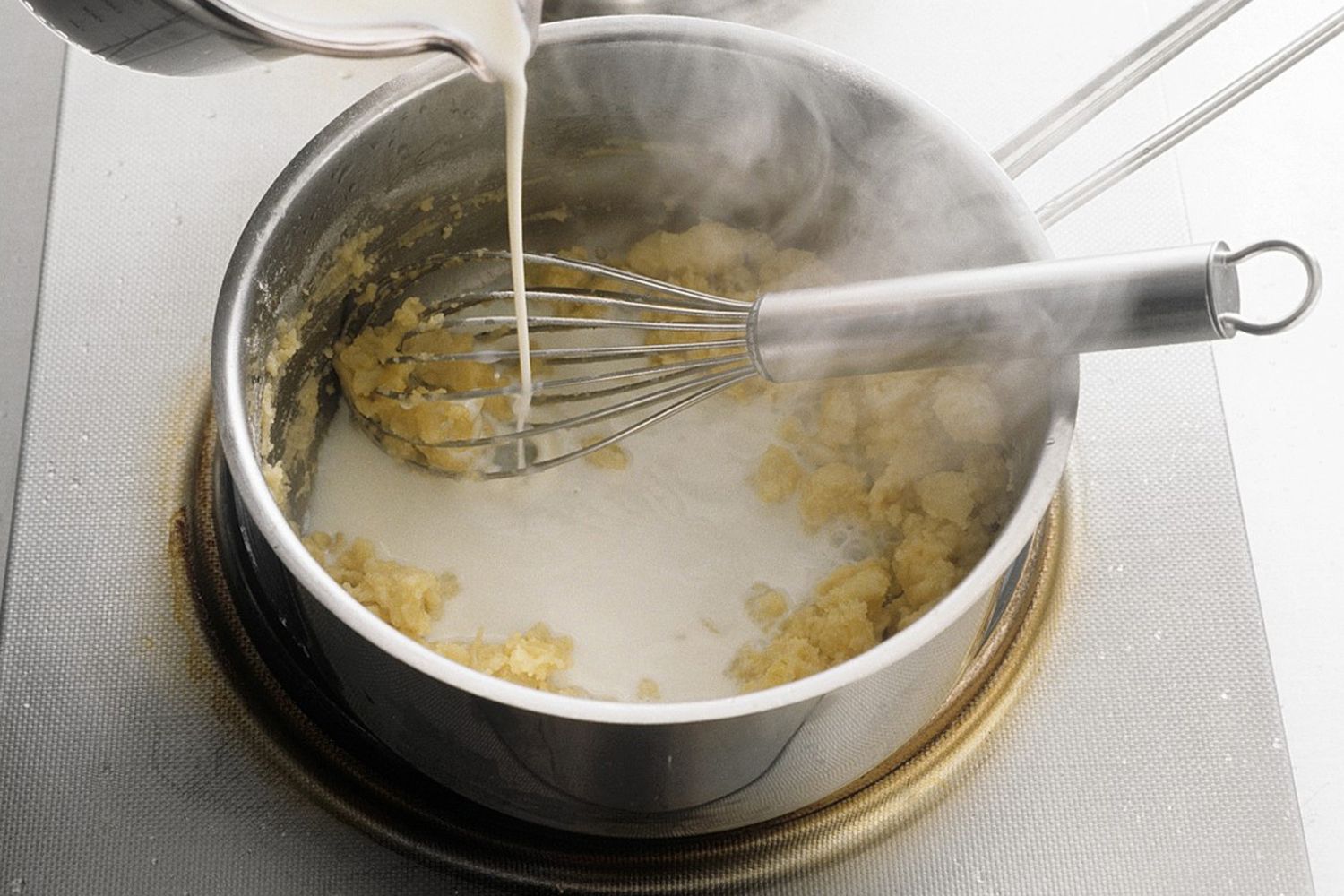 Step: 6/9
Stir in the cheese in small pieces then allow the sauce to cool slightly.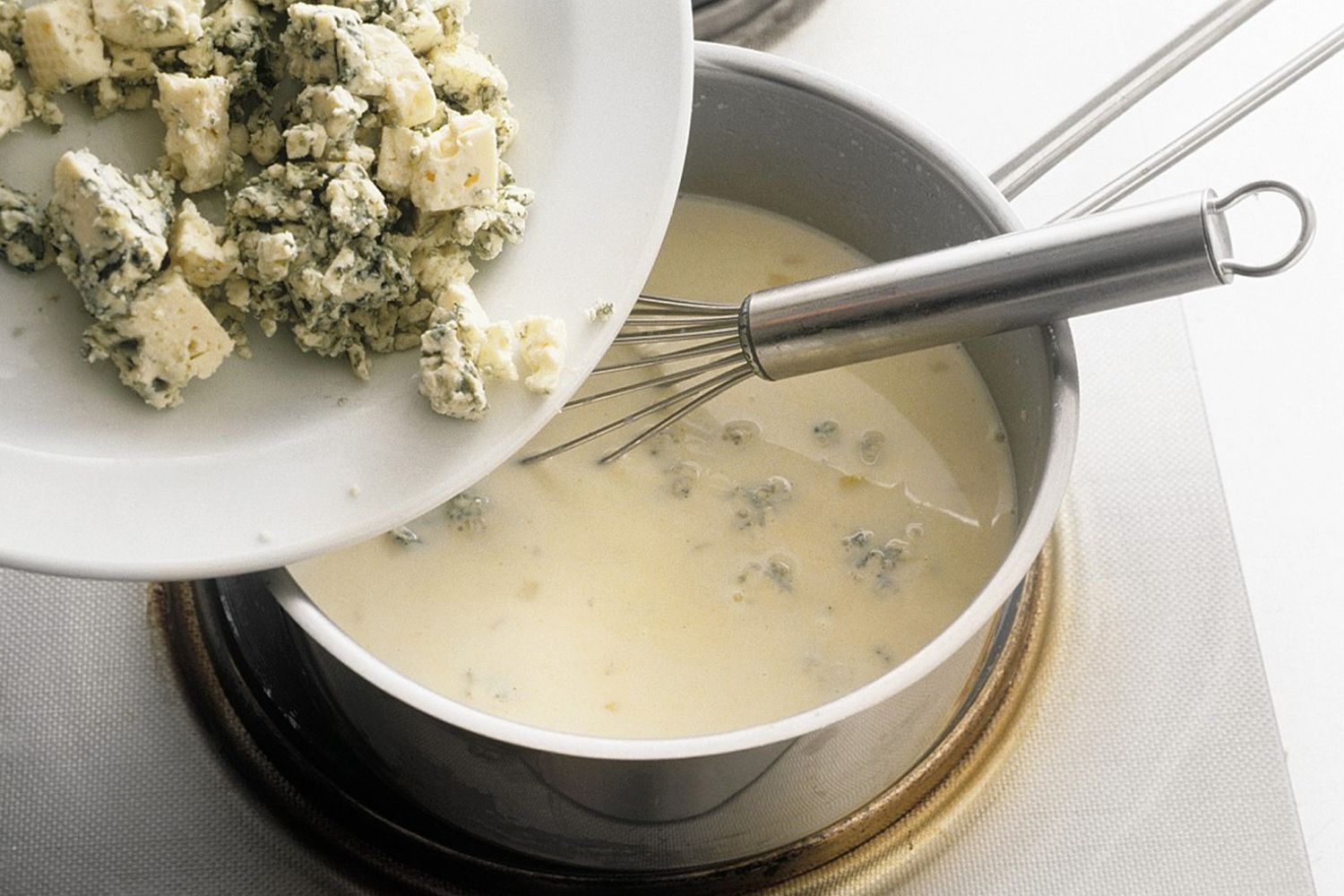 Step: 7/9
Preheat the oven to 180°C (160°C fan, gas 4). Whisk the eggs well and stir in the cheese sauce.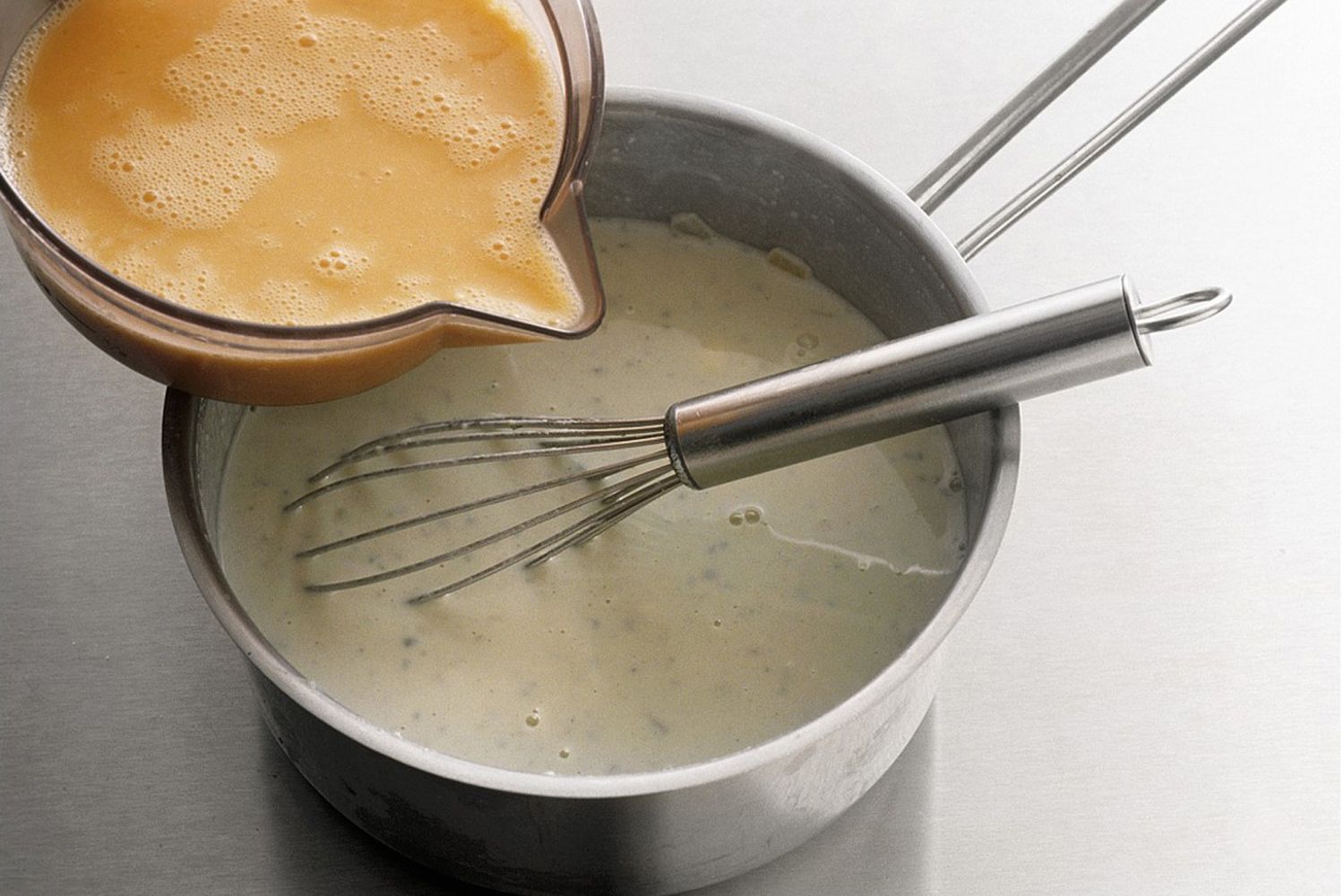 Step: 8/9
Spread out the macaroni and courgettes in a round ovenproof dish and sprinkle with the parsley.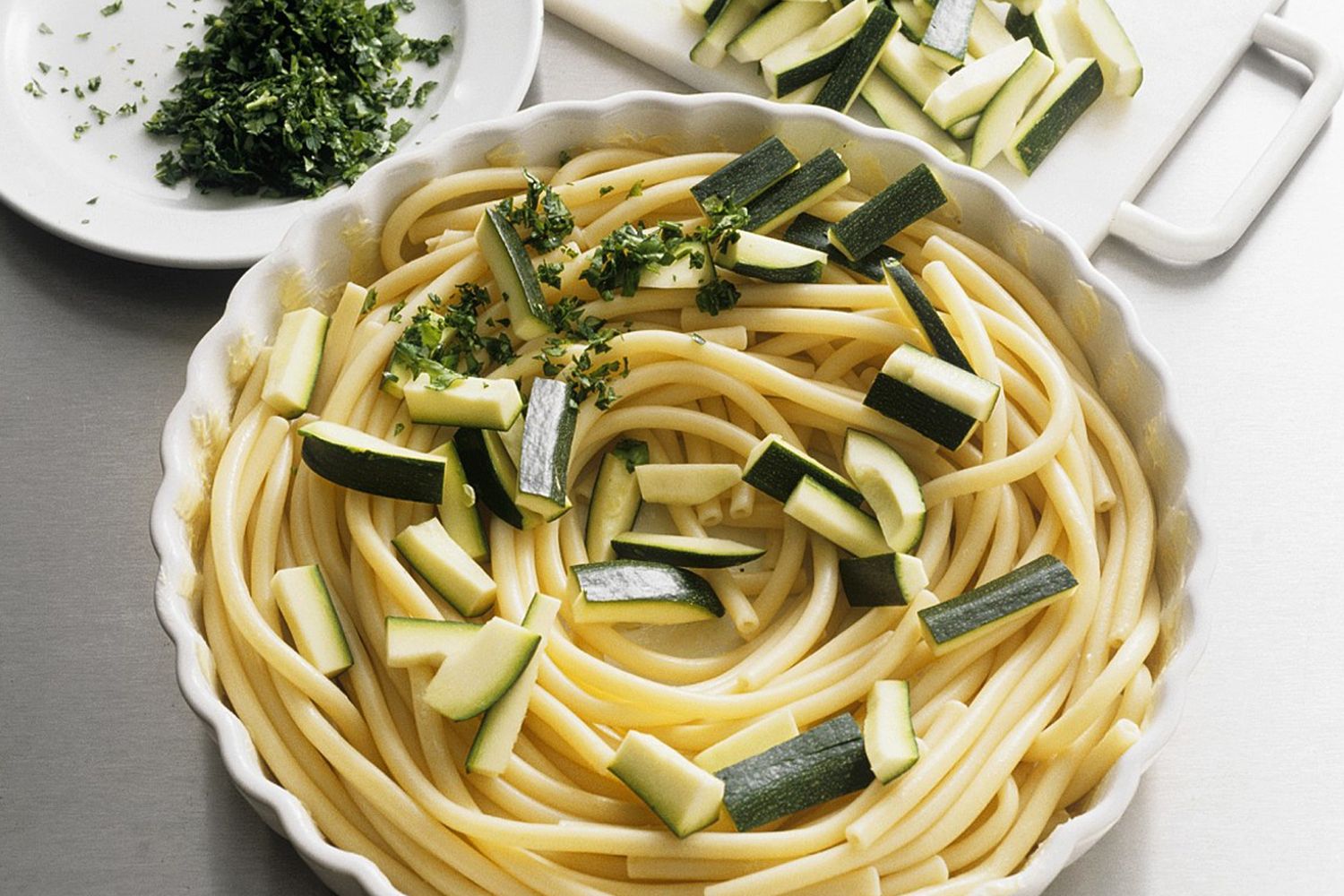 Step: 9/9
Pour over the sauce. Sprinkle with the Parmesan and bake in the oven for about 40 minutes.