Step: 1/10
Preheat the oven to 200°C (180°C fan, gas 6).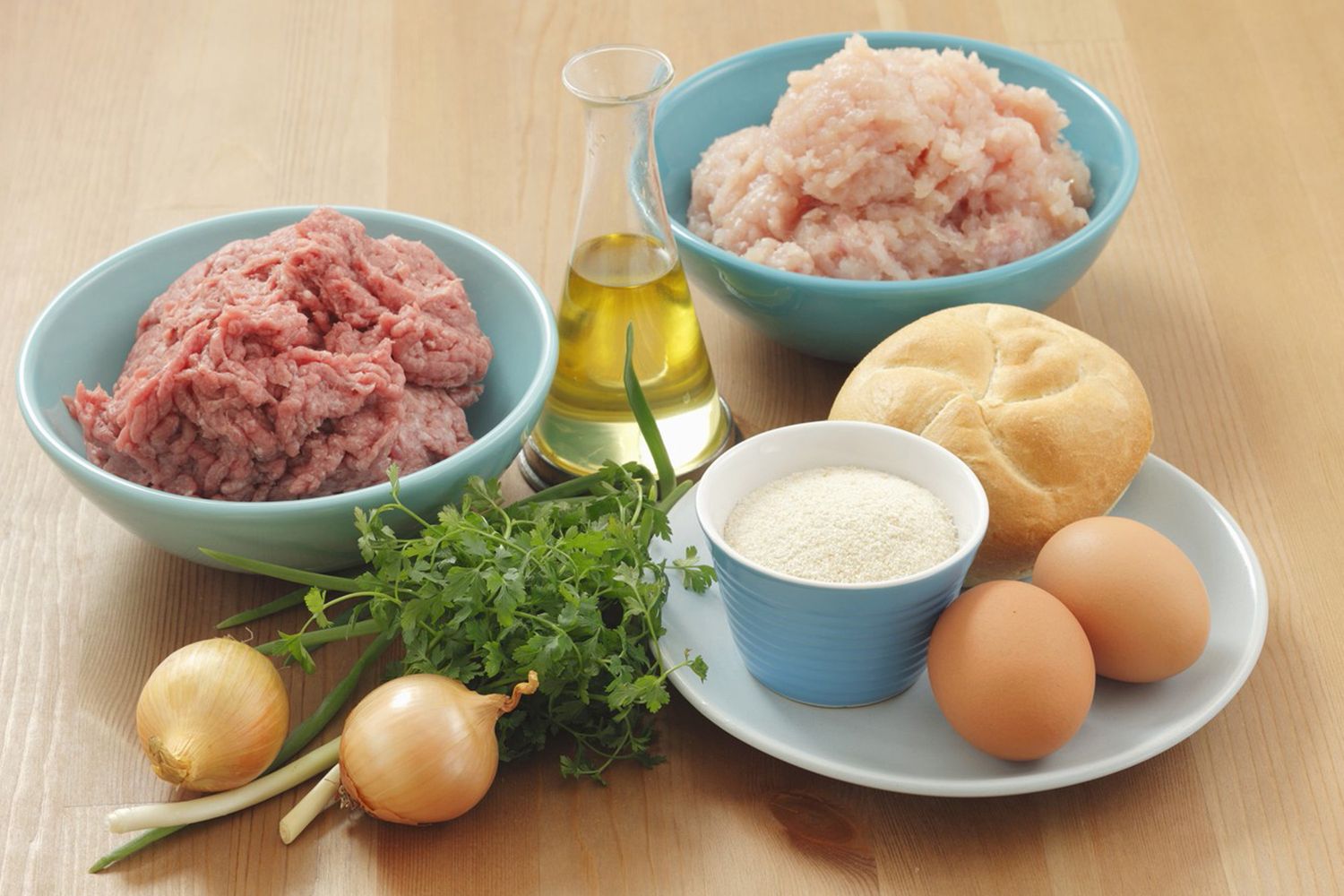 Step: 2/10
Soak the bread in lukewarm water. Peel and finely chop the onions. Fry in a pan in 2-3 tbsp hot oil. Remove from the heat and allow to cool. Peel the hard boiled eggs.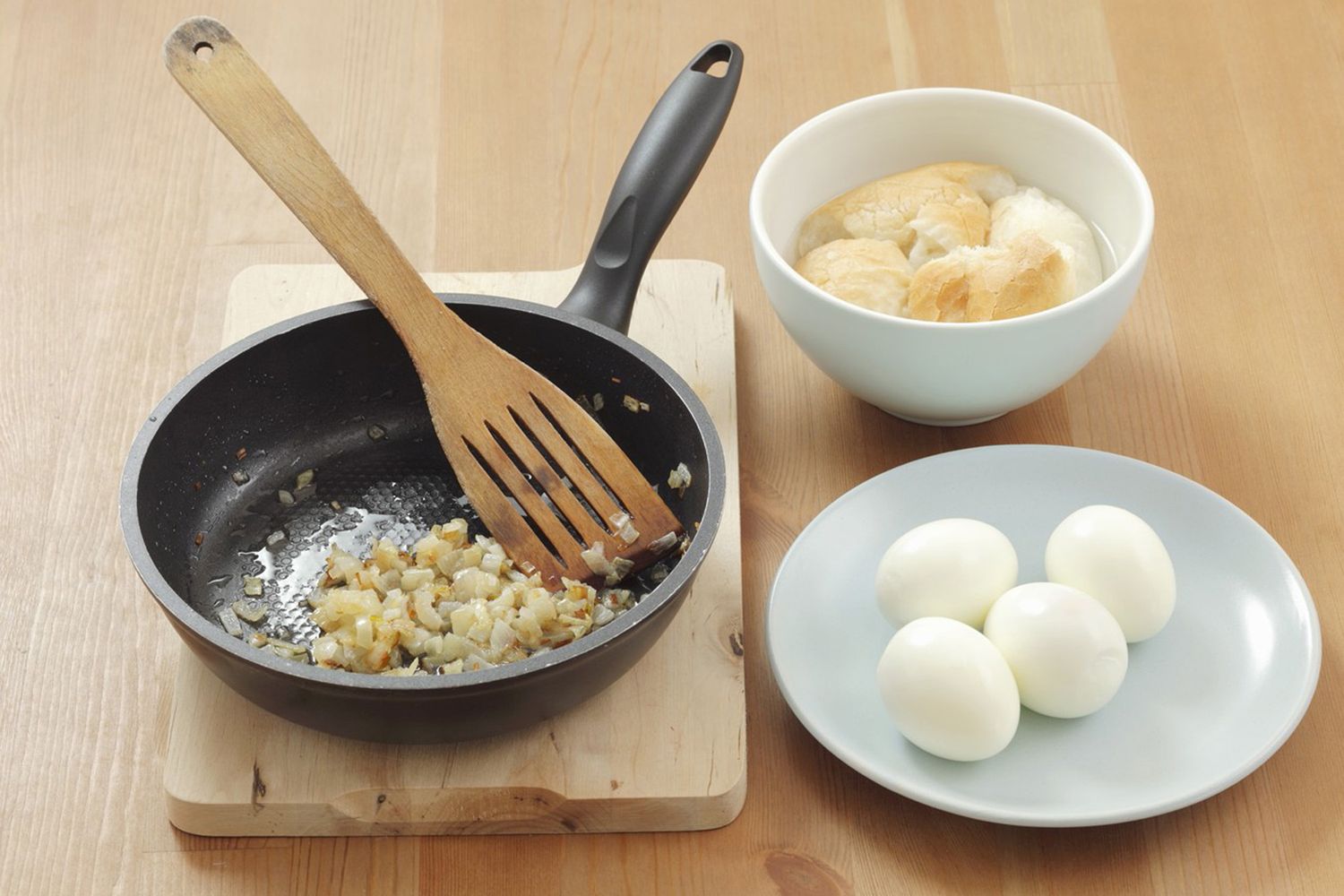 Step: 3/10
Wash the spring onions and shake them dry.
Step: 4/10
Wash the chervil and shake dry.
Step: 5/10
Finely chop the spring onions and chervil.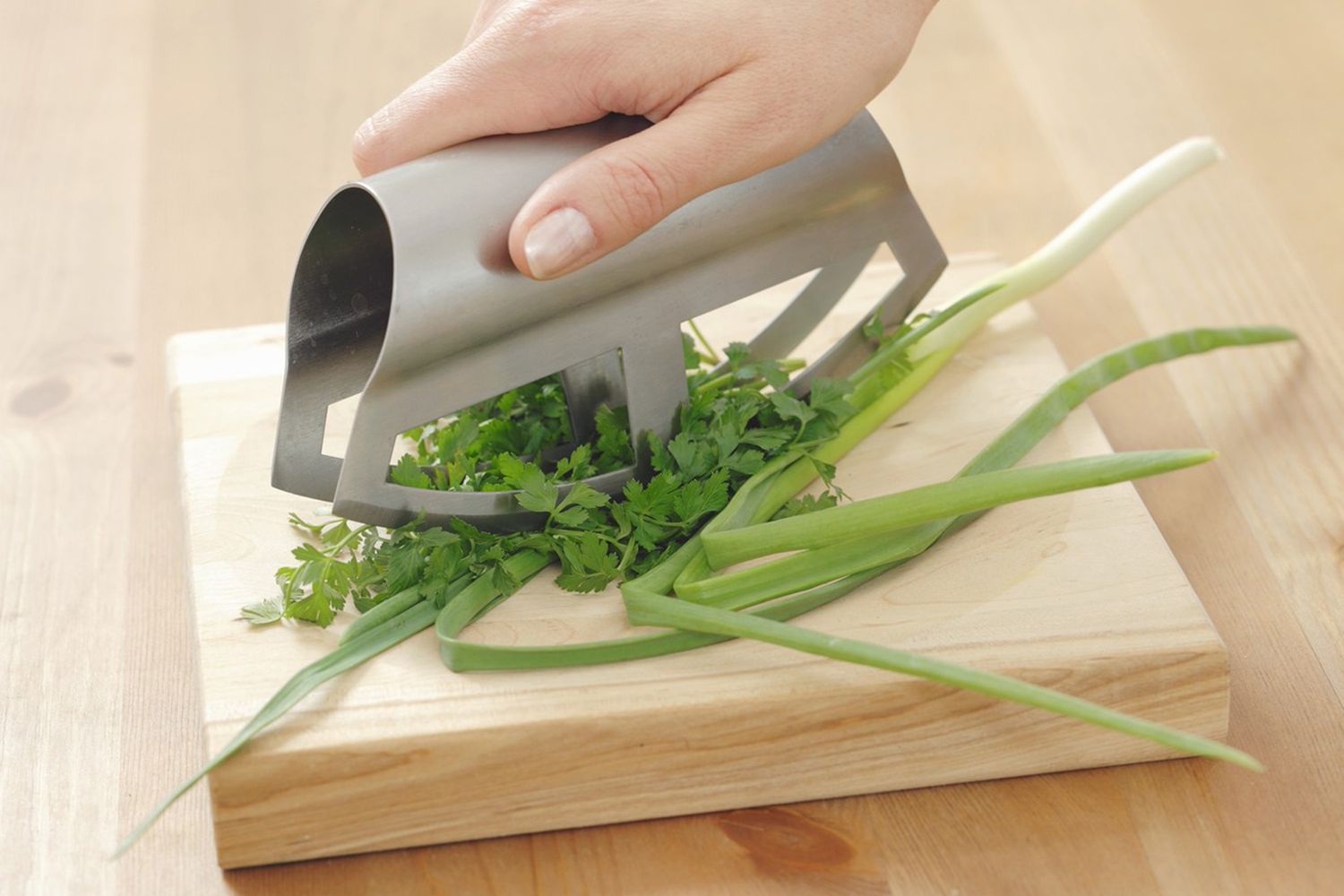 Step: 6/10
Line a loaf tin with baking paper.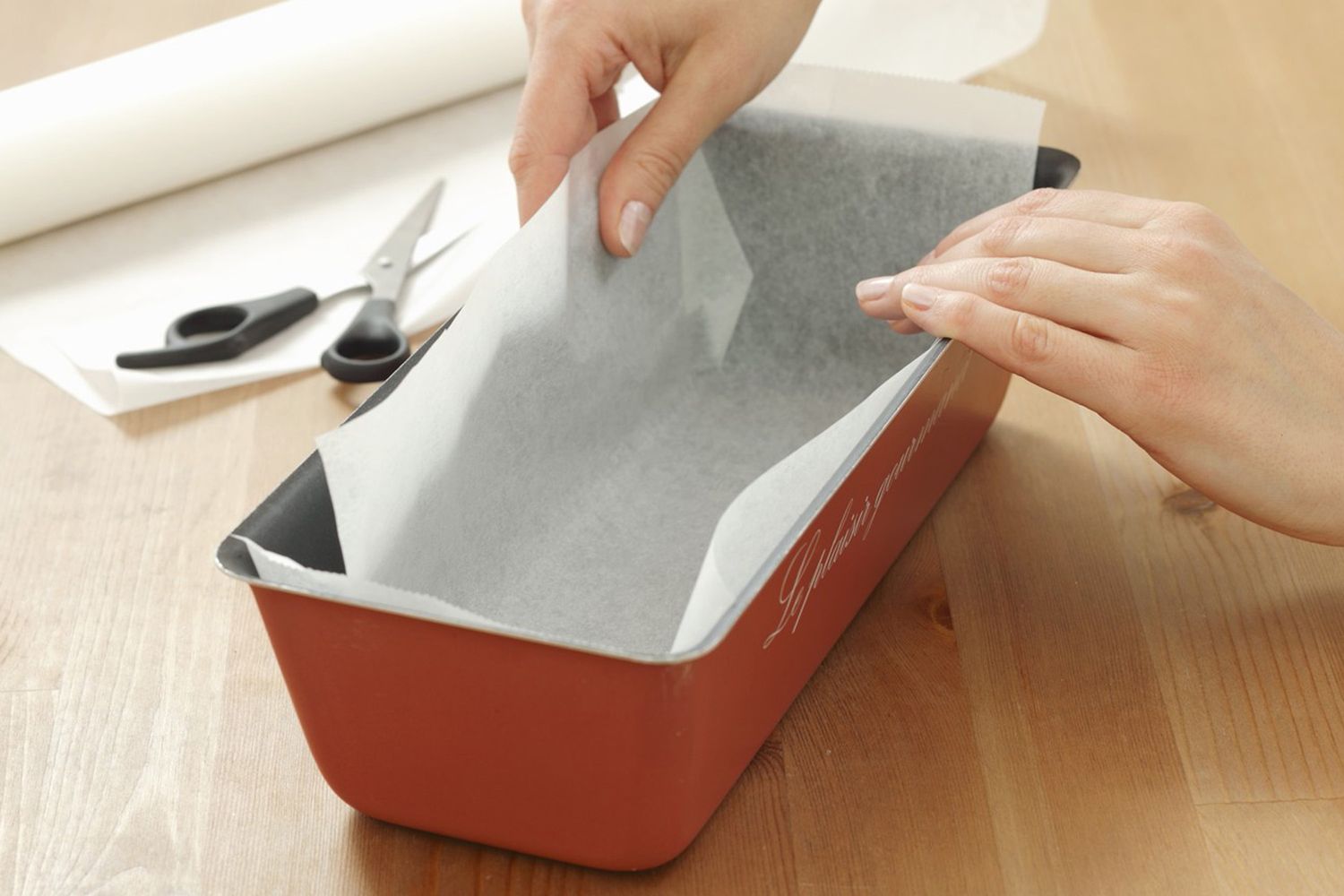 Step: 7/10
Brush with some oil.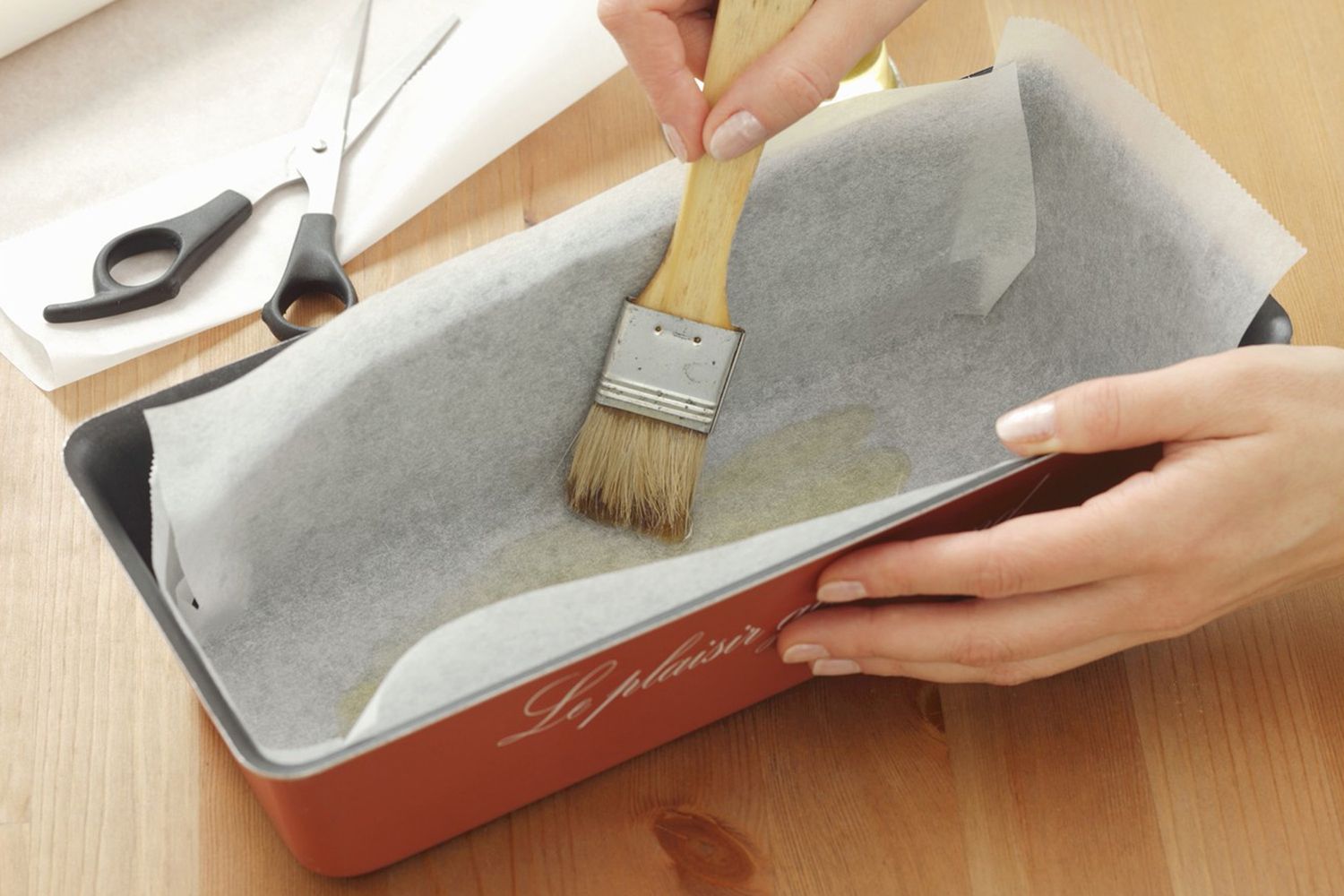 Step: 8/10
Mix the minced meat, breadcrumbs, squeezed out soaked bread, raw eggs, onions, chervil and spring onions in a bowl until well combined. Season with salt and pepper.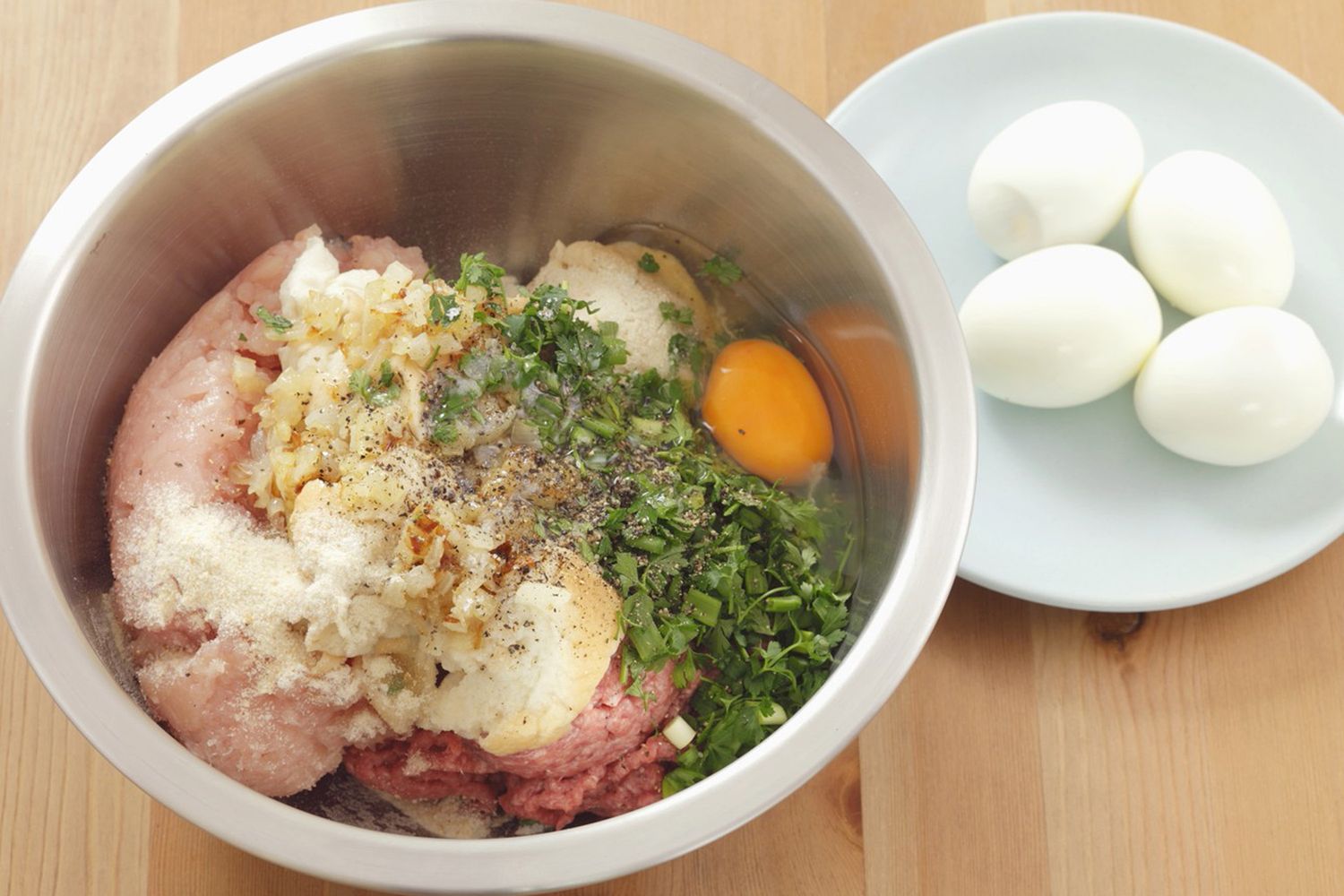 Step: 9/10
Spread half of the mince mixture into the tin, press down firmly in the middle and push up slightly at the edges. Place the hard boiled eggs in the middle of the mince mixture.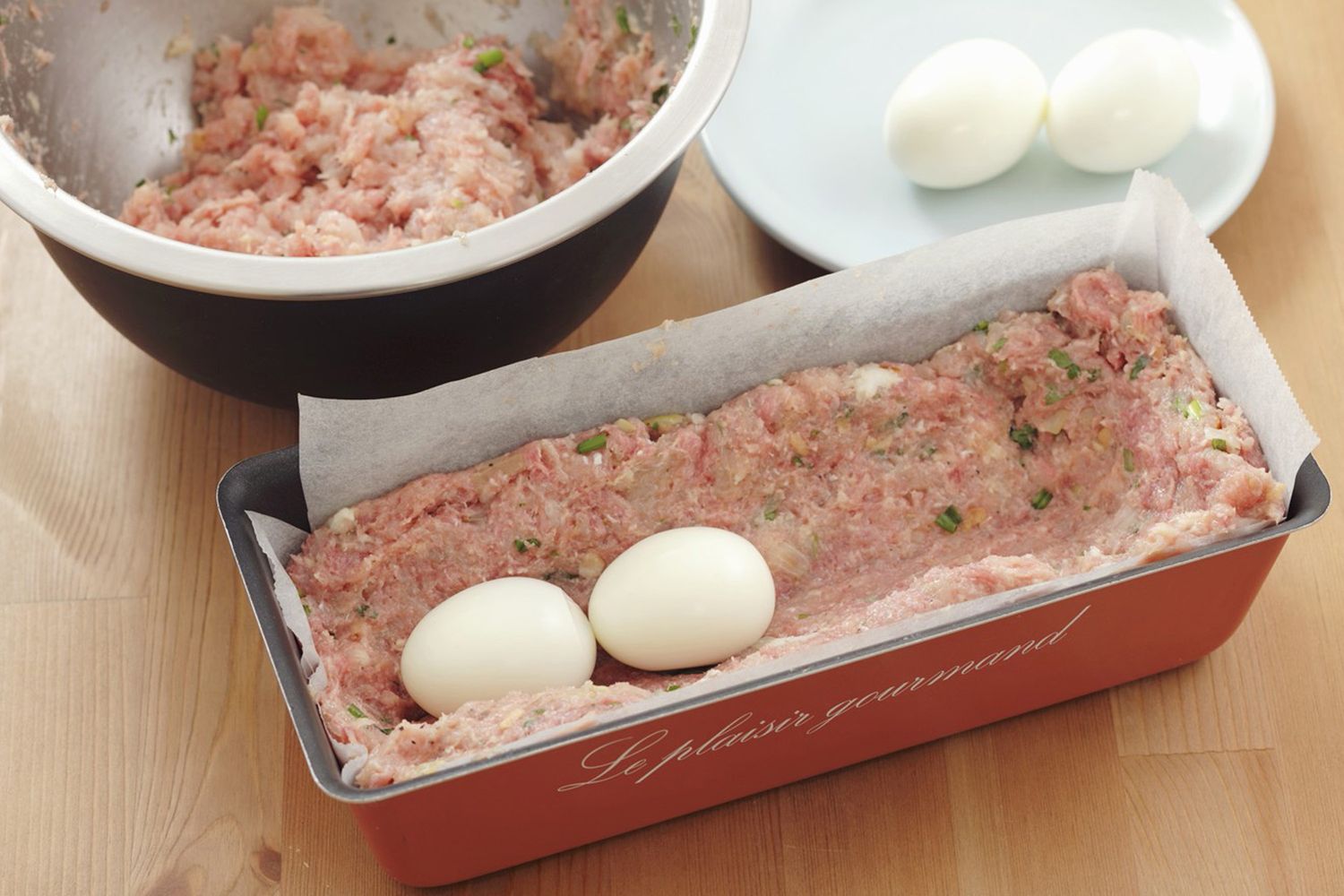 Step: 10/10
Cover with the remaining mince, flatten gently and bake in the preheated oven for 60 minutes. Remove from the oven, carefully turn out, remove the baking paper and serve sliced with a mixed salad.