Step: 1/11
Check the mussels and throw away any opened or cracked shells.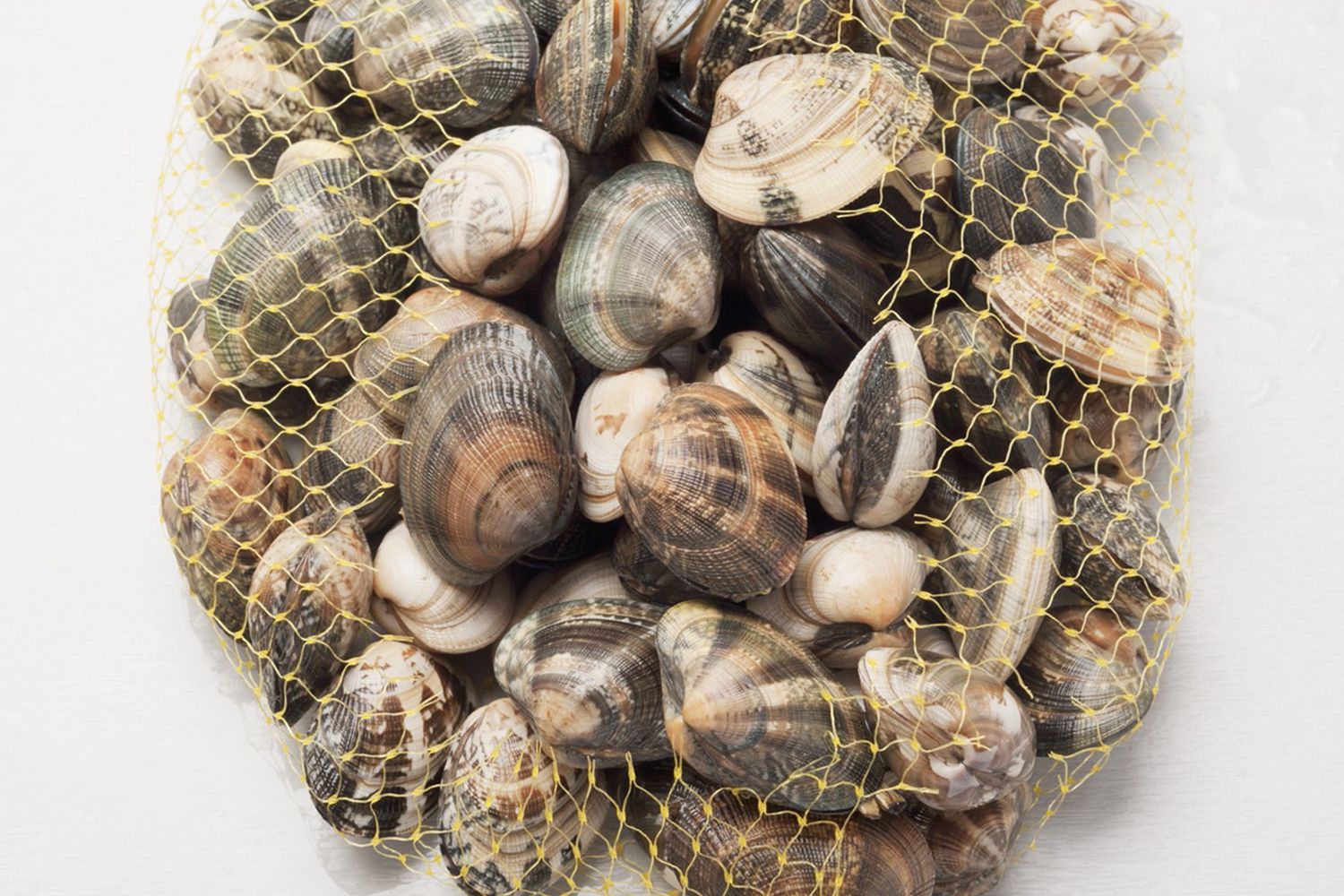 Step: 2/11
Wash the mussels thoroughly and drain in a sieve.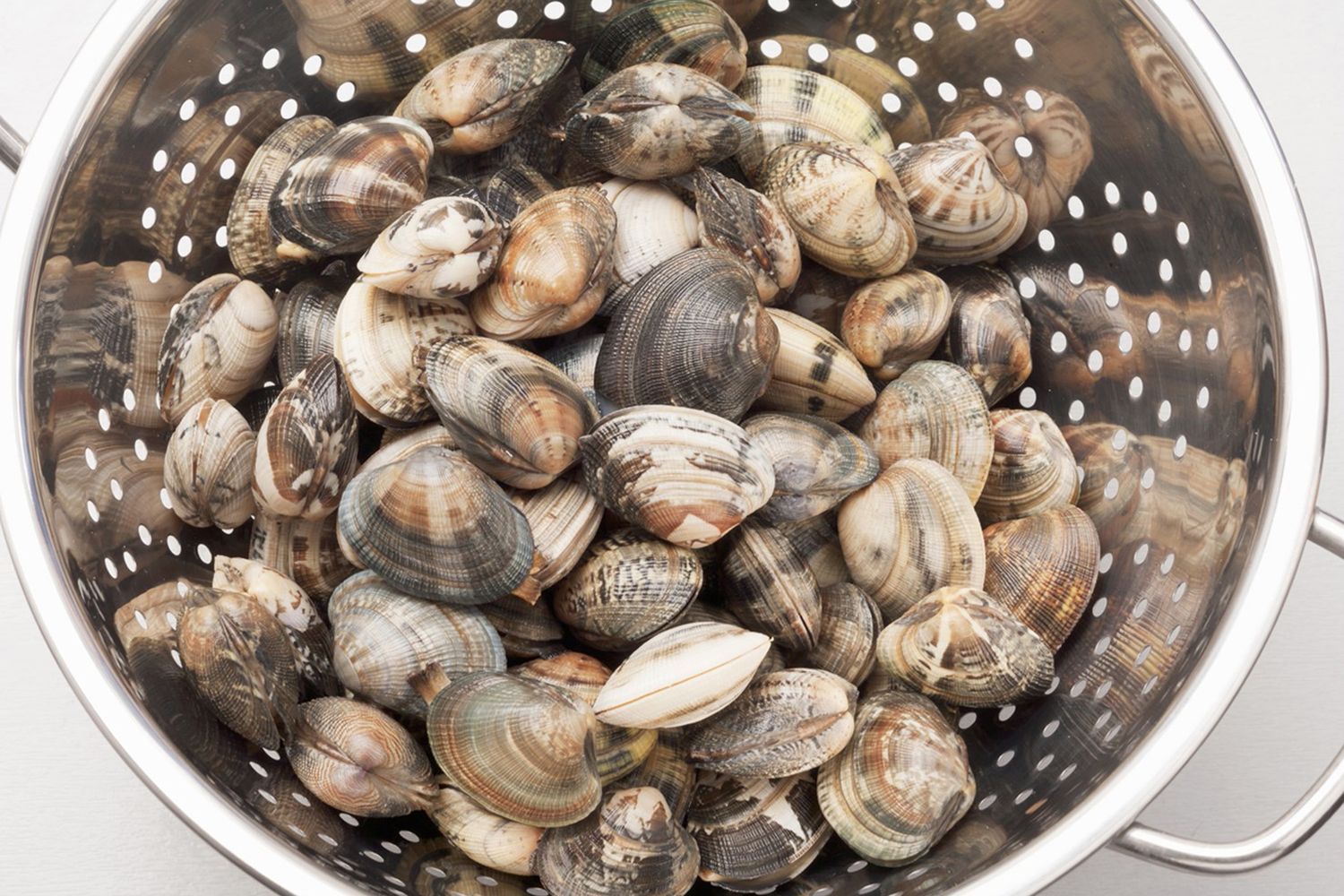 Step: 3/11
Cook the pasta in a pan of boiling salted water according to the pack instructions.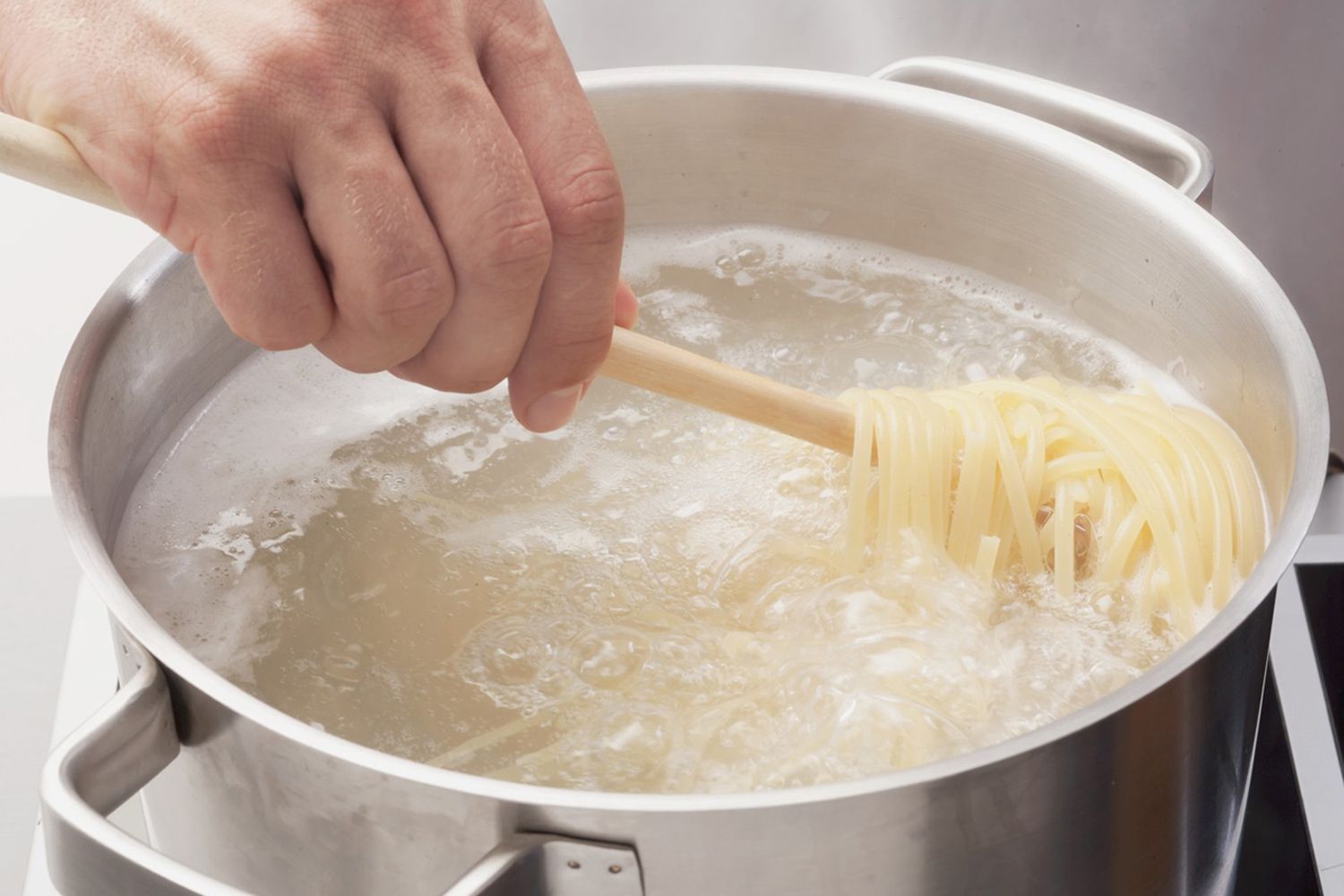 Step: 4/11
Peel the onion and cut into rings.
Step: 5/11
Wash the spring onions and cut into rings.
Step: 6/11
Saute the onions in hot oil for 1-2 minutes until softened and translucent.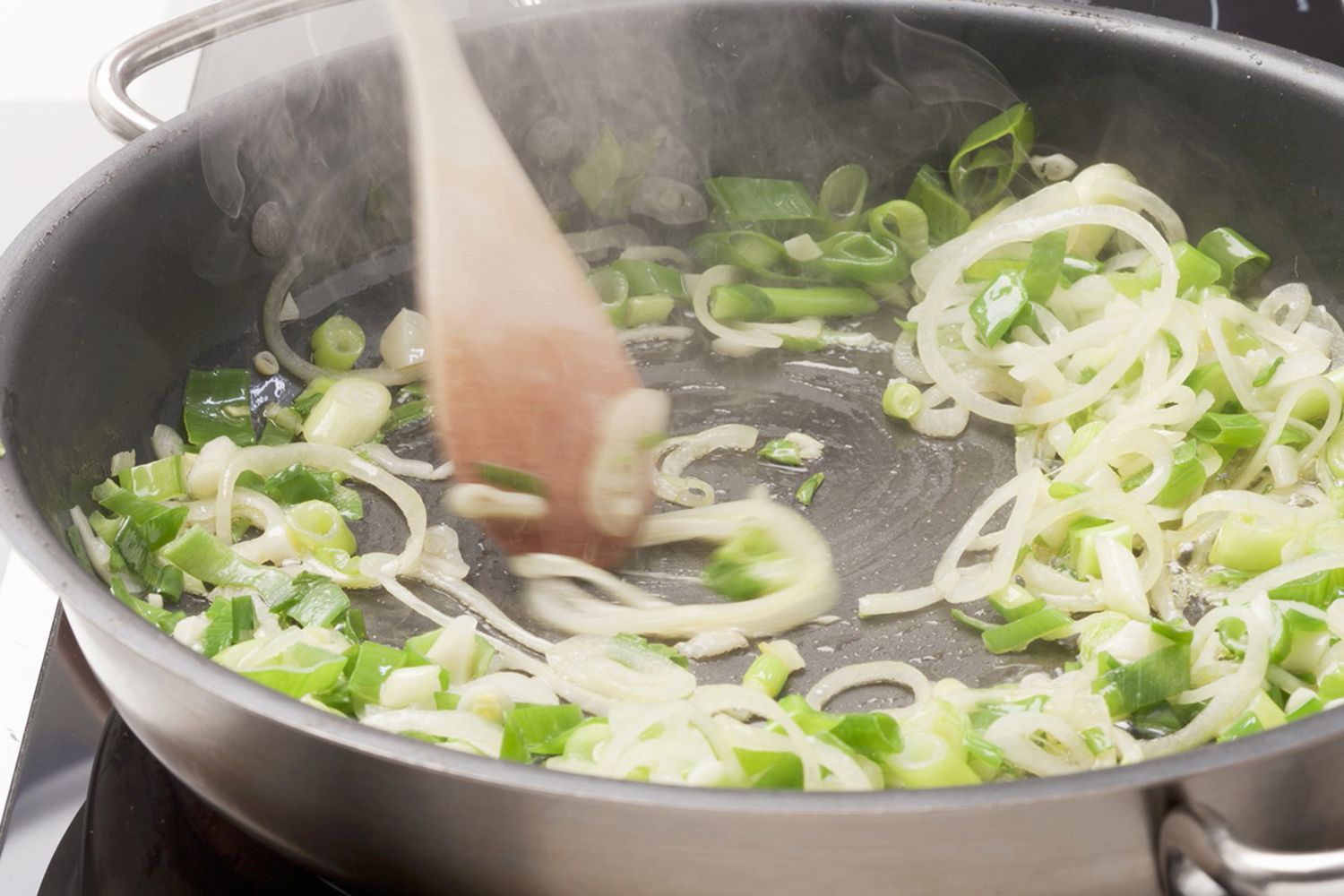 Step: 7/11
Pour in the wine and allow to bubble.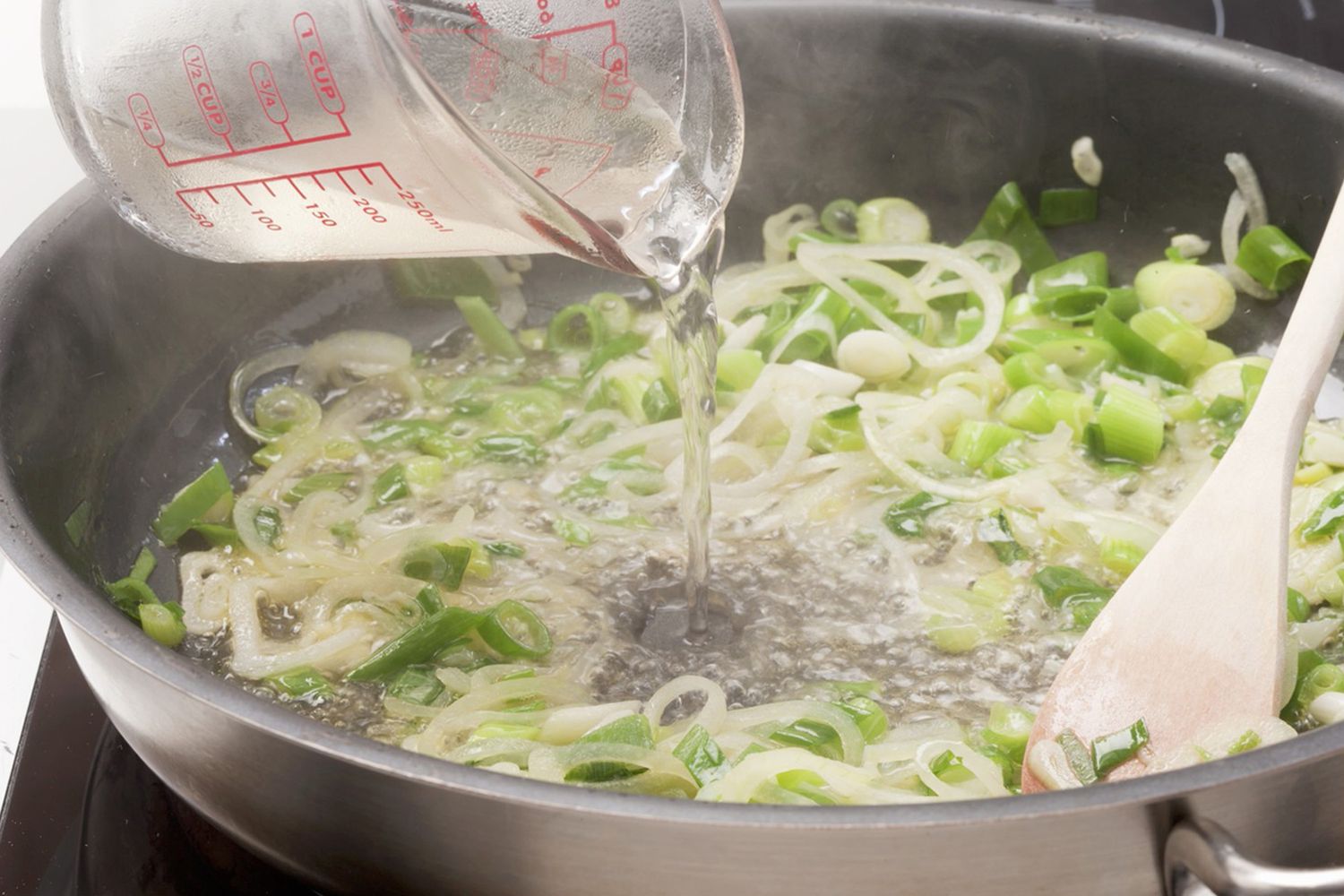 Step: 8/11
Simmer for a few minutes. Add the mussels, cover and steam for 4-5 minutes.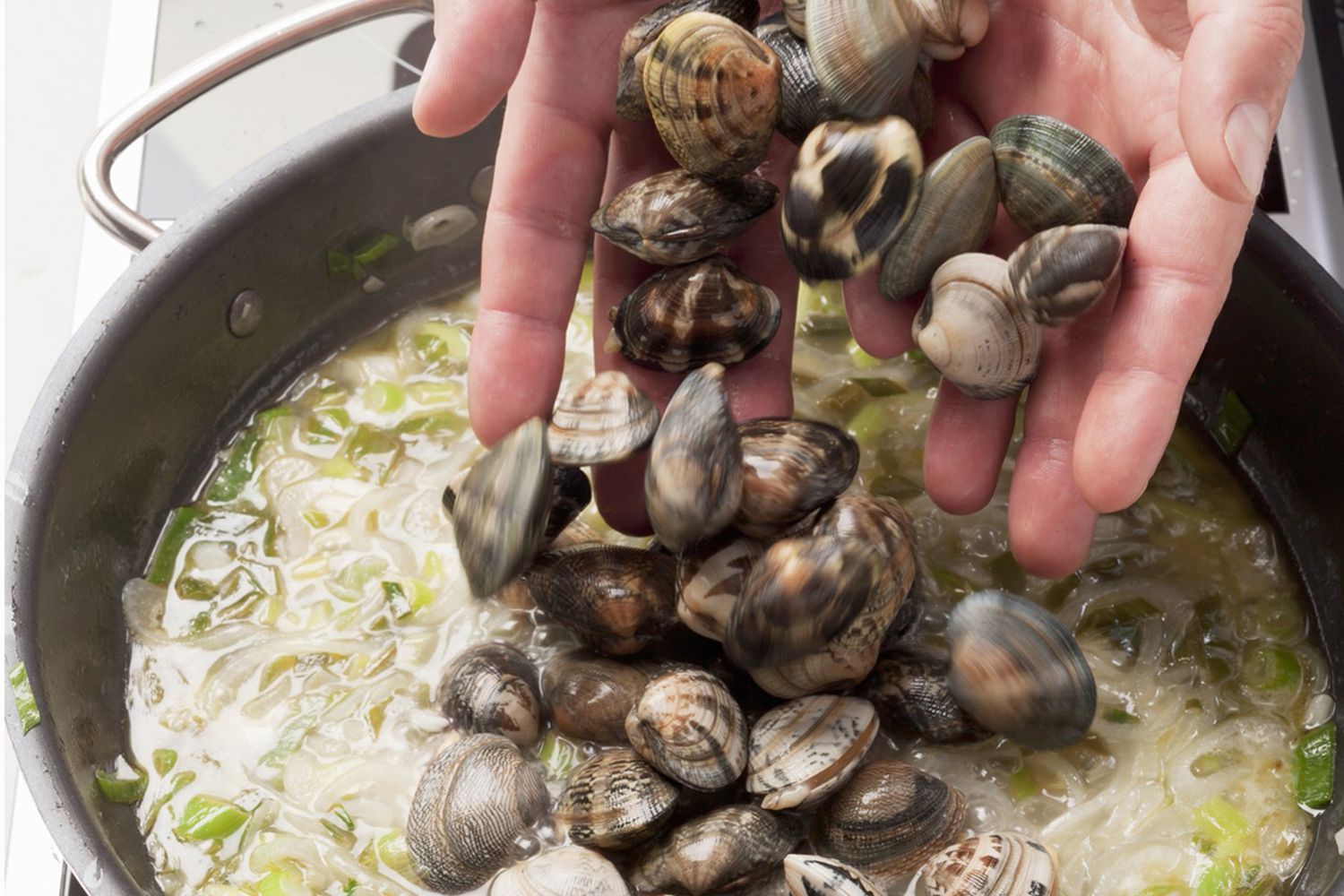 Step: 9/11
When all mussels have opened (discard any that are still closed), add the cream and season with salt and pepper.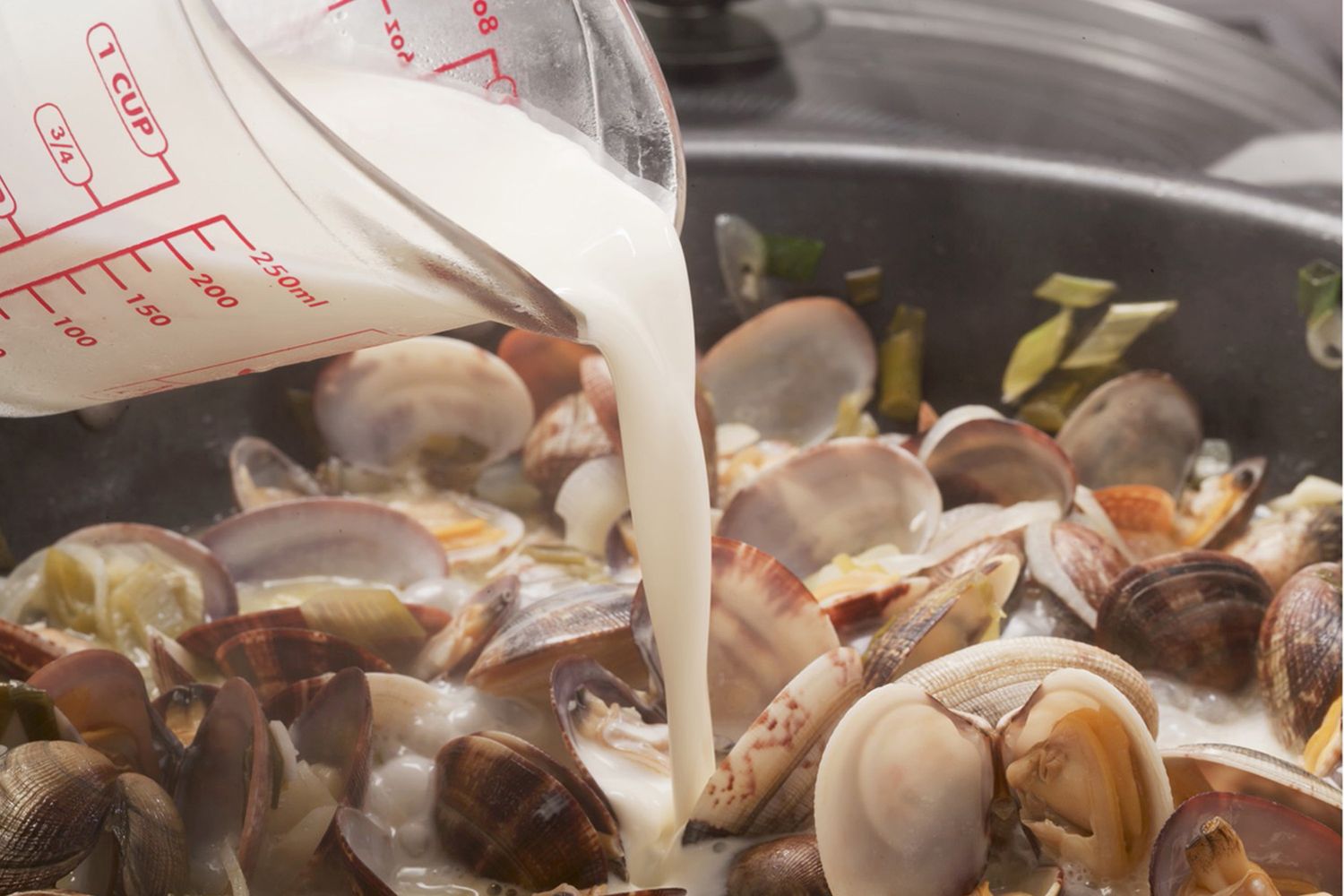 Step: 10/11
Add to the drained pasta.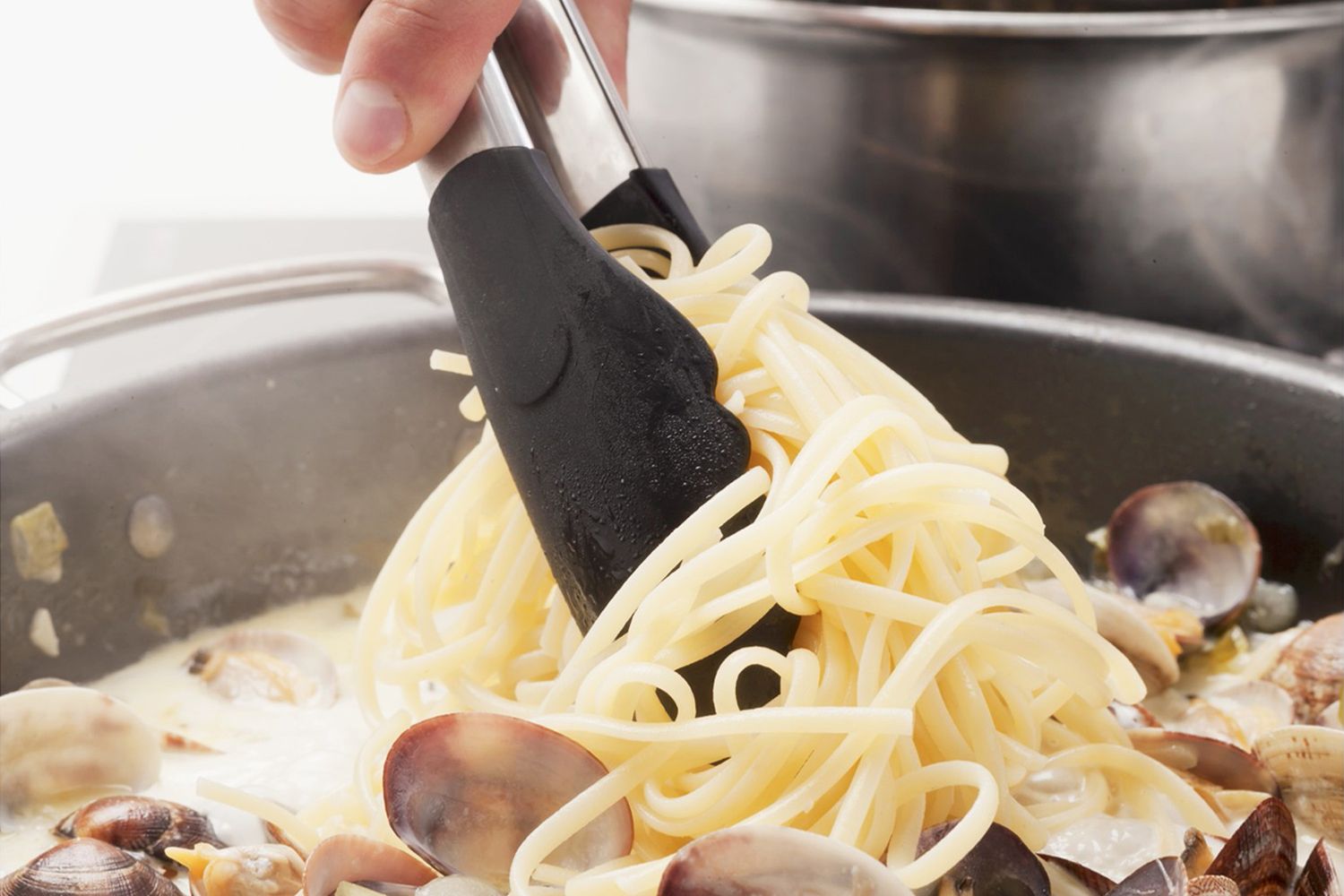 Step: 11/11
Serve with basil leaves and grated cheese.