Step: 1/6
Preheat the oven to 140°C (120°C fan, gas 2). Drain the beef and pat dry. Rub with salt, caraway and pepper. Fry in a hot pan in oil until browned on all sides. Remove from the pan. Place on a rack in a roasting tin and roast in the oven for 50 minutes until 55-60°C in the centre or until cooked to your liking.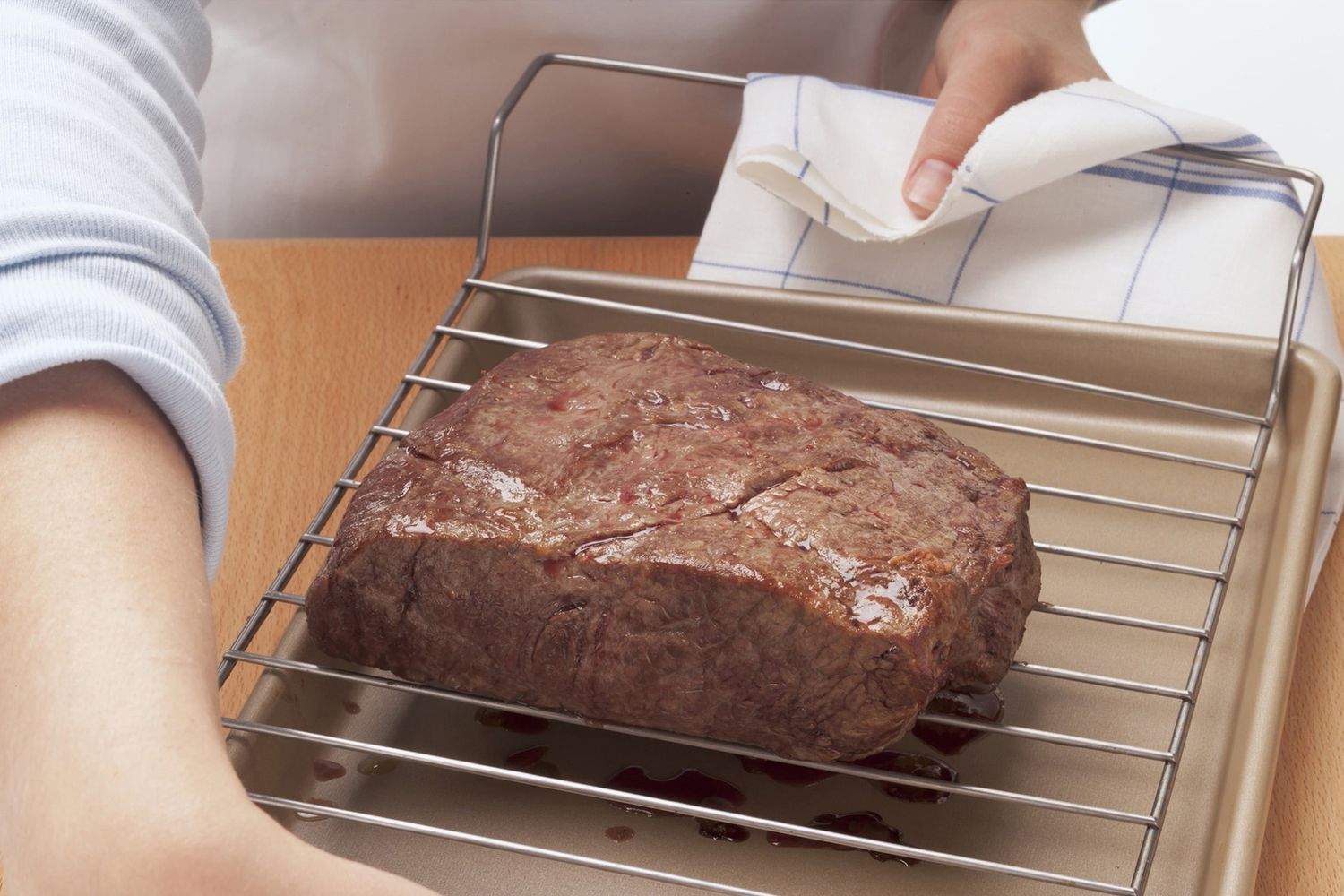 Step: 2/6
Mix 1 tsp sea salt with the lemon zest and a pinch of pepper.
Step: 3/6
Remove the meat from the oven, leave to rest for a few minutes and cut into slices. Season with the lemon salt.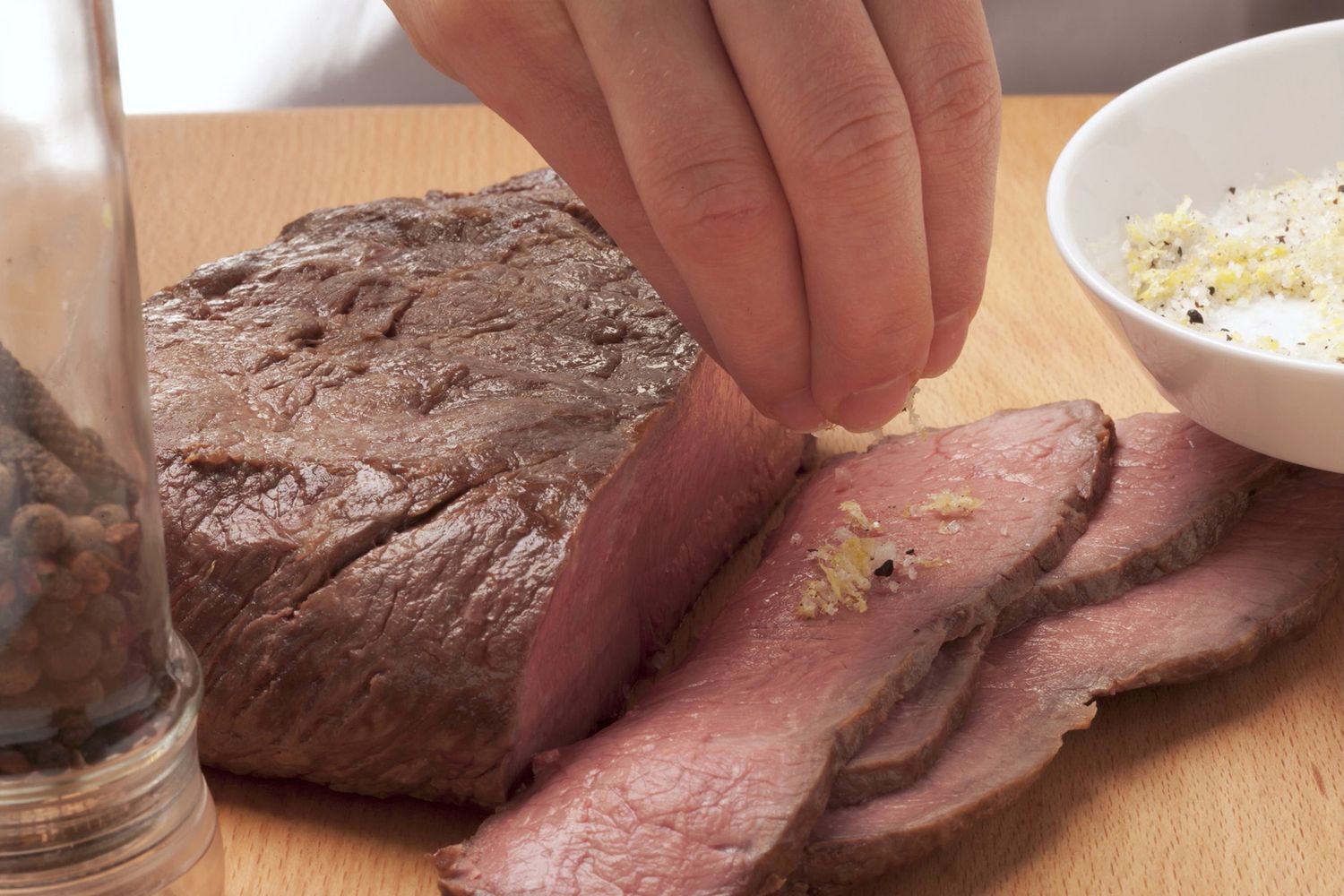 Step: 4/6
Peel the potatoes and cut into 5mm thick slices.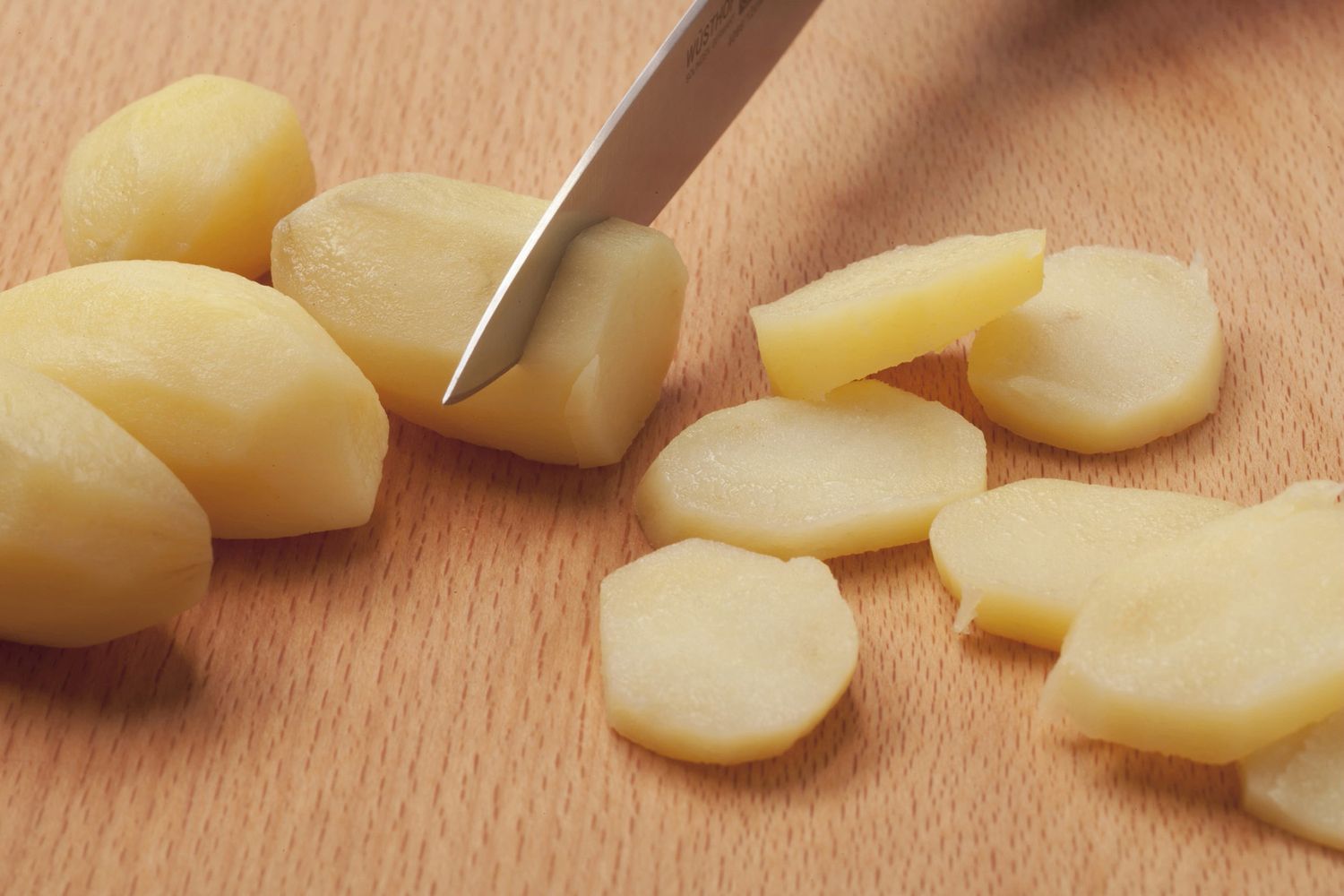 Step: 5/6
Peel and finely chop the onion.
Step: 6/6
Fry the potatoes in a pan in hot oil for 4-5 minutes until pale golden. Add the onions to the potatoes and cook for 4-5 minutes. Sprinkle with the parsley and season with salt and pepper. Serve the sliced ​​meat with the fried potatoes. Serve with a side salad if desired.