Step: 1/8
Use a sharp knife to cut a pocket in the side of the meat.
Step: 2/8
Prepare 4 small skewers to seal the opening after the filling is added.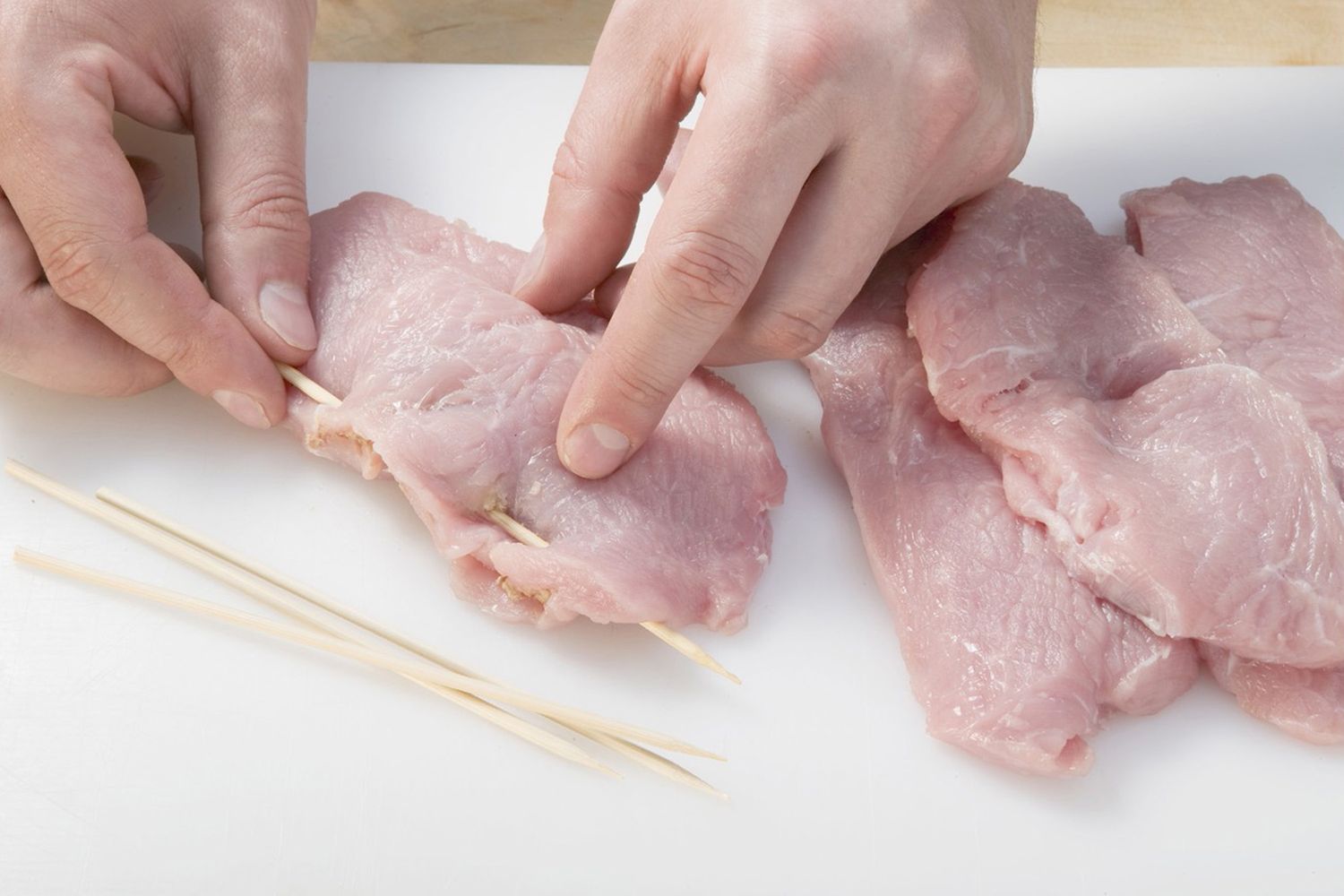 Step: 3/8
Wash the fennel, remove the leafy tops and quarter lengthways.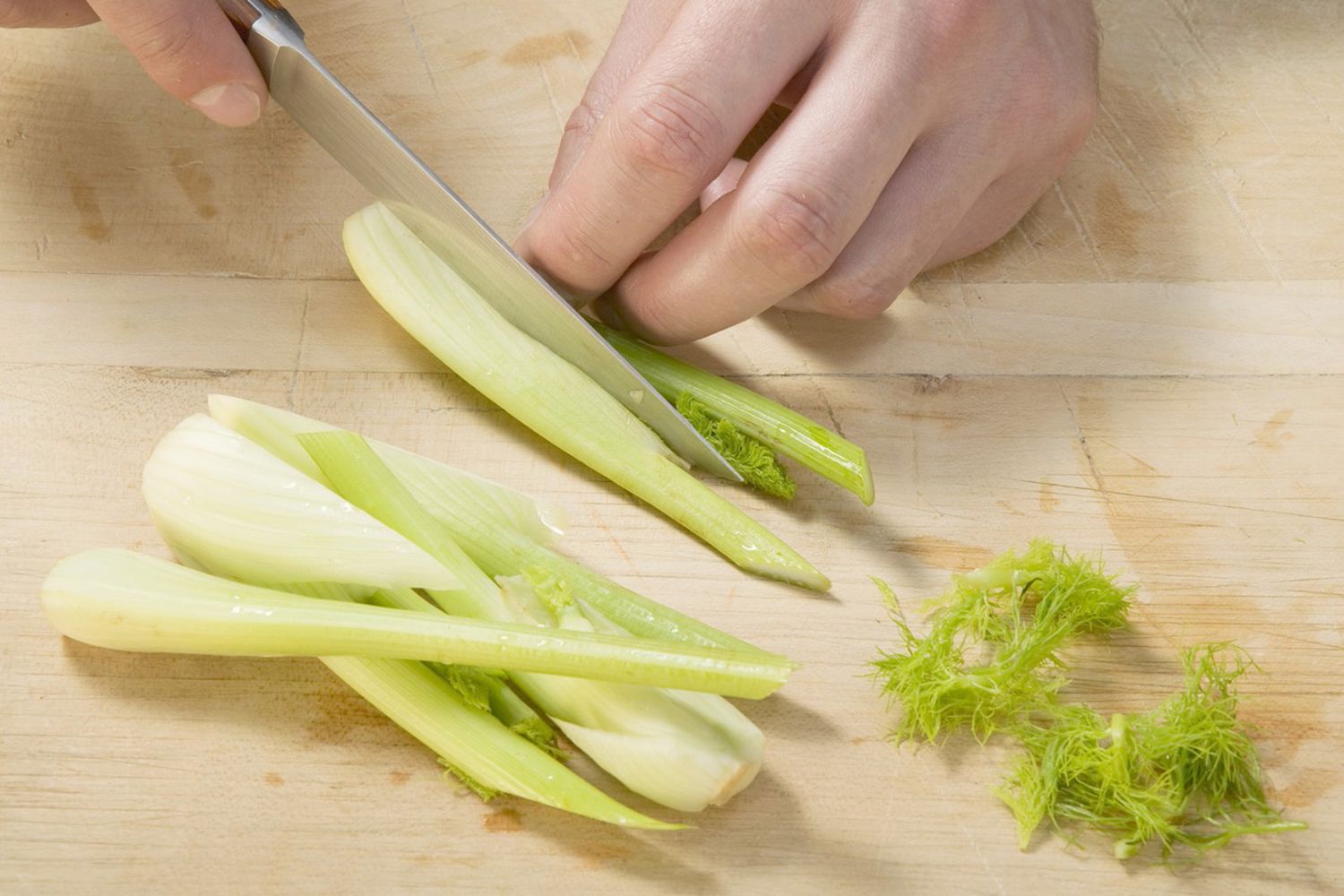 Step: 4/8
Peel and very finely dice the carrot, celery, onion and garlic. Cut the tuna into 2cm cubes.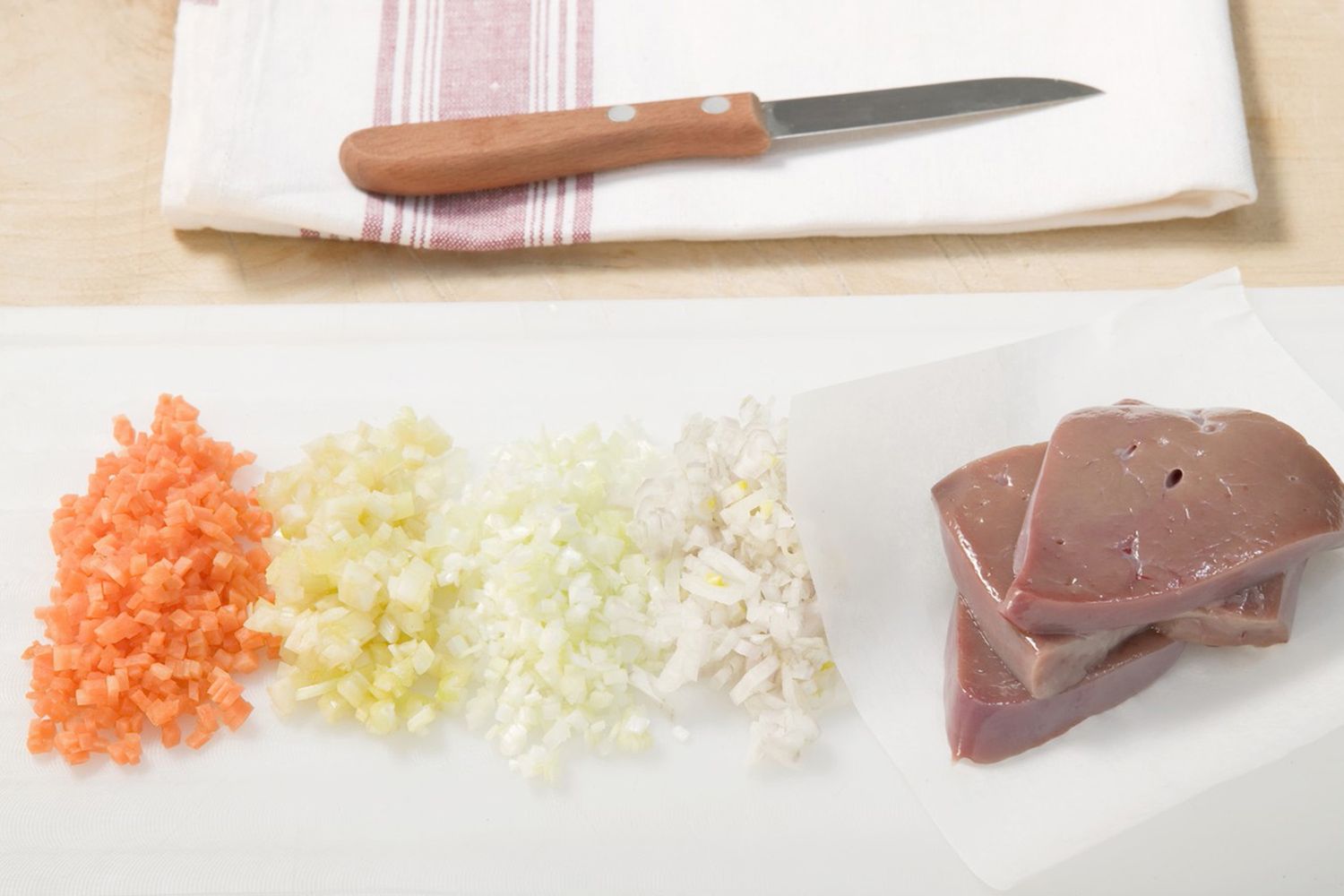 Step: 5/8
Heat 1 tbsp oil in a pan. Add the vegetables and fry for 3 minutes over a medium heat until softened. Add the tuna and seal on all sides. Add 4 tbsp cream and simmer for 2-3 minutes. Season with salt and pepper. Leave to cool, then chop to a paste in a blender.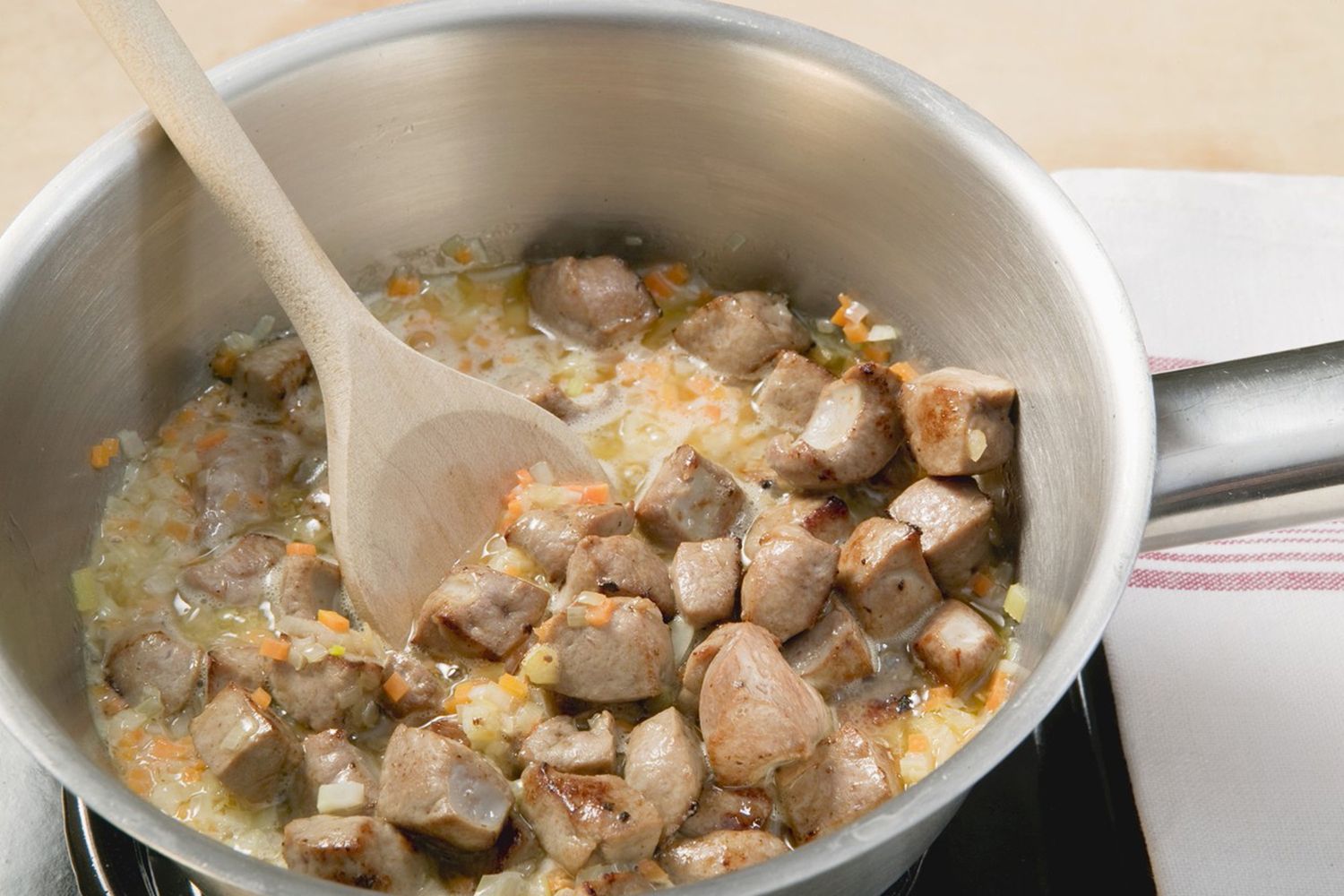 Step: 6/8
Spoon the tuna mixture into the pocket and close with the skewers. Heat 2 tbsp oil in a pan and fry the meat for 3-5 minutes until browned on both sides. Place on a plate and keep warm in a low oven. Pour in the wine and the rest of the cream, bring to the boil and reduce to a creamy sauce. Season with salt and pepper.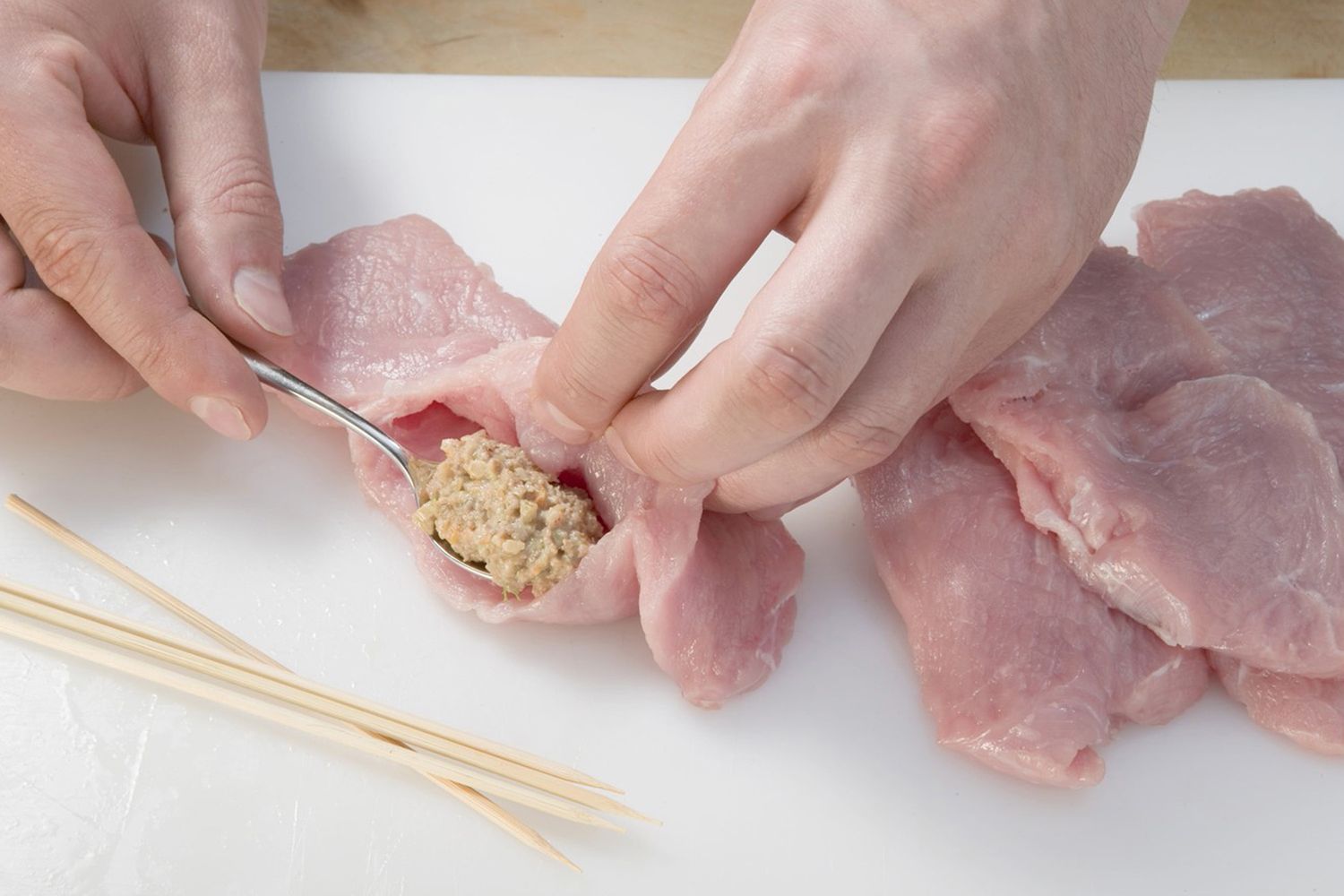 Step: 7/8
Heat the remaining oil in a pan and fry the fennel for 8 minutes, turning regularly until tender but still slightly crisp. Season with salt and pepper.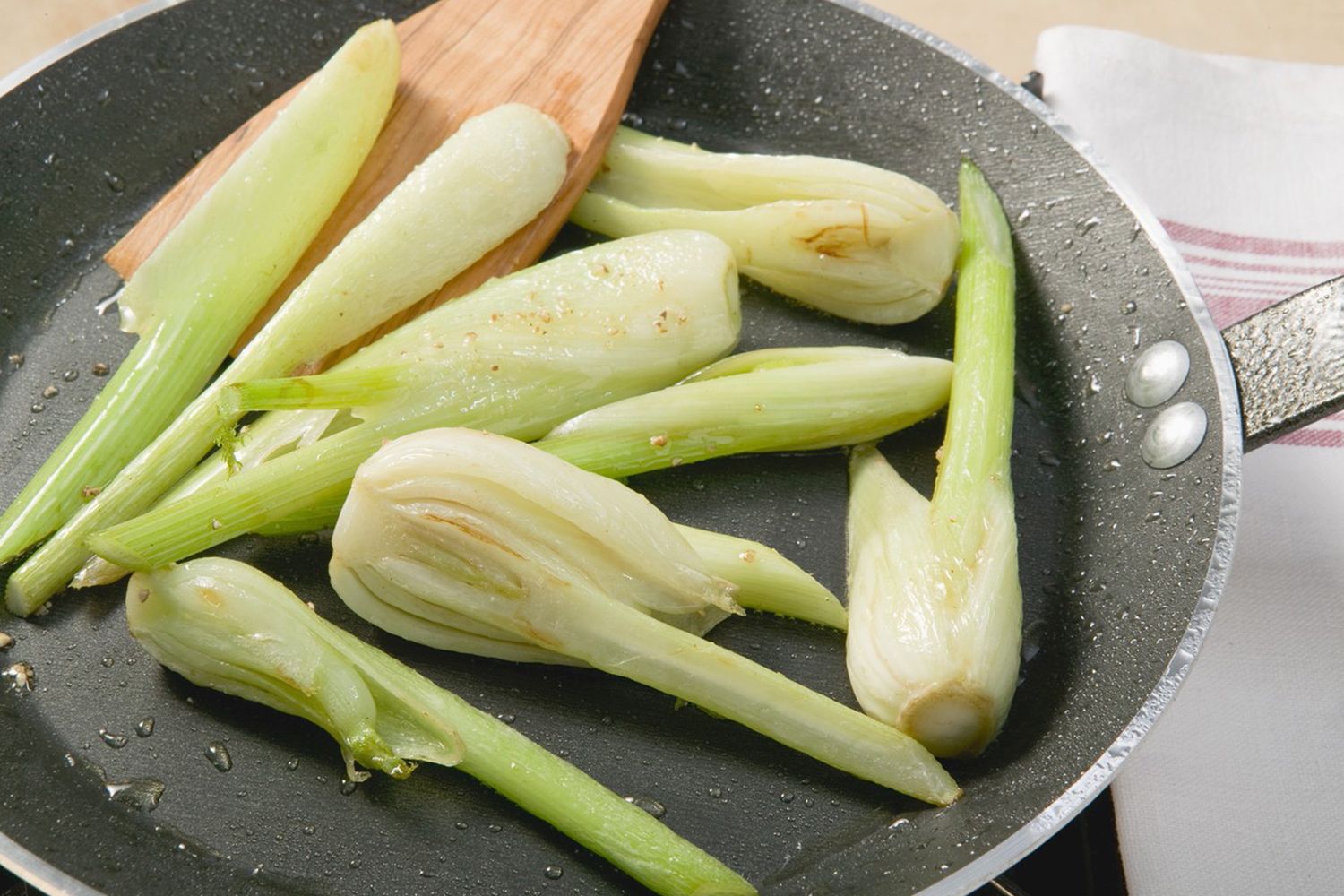 Step: 8/8
Serve the meat with the fennel and drizzle with the sauce. Garnish with fennel leaves and serve with baguette.