Step: 1/10
Wash the savoy cabbage leaves, blanch in boiling salted water for 3-4 minutes, remove, rinse in cold water and pat dry well.
Step: 2/10
Cut out the thick leaf ribs and spread out the leaves on a work surface.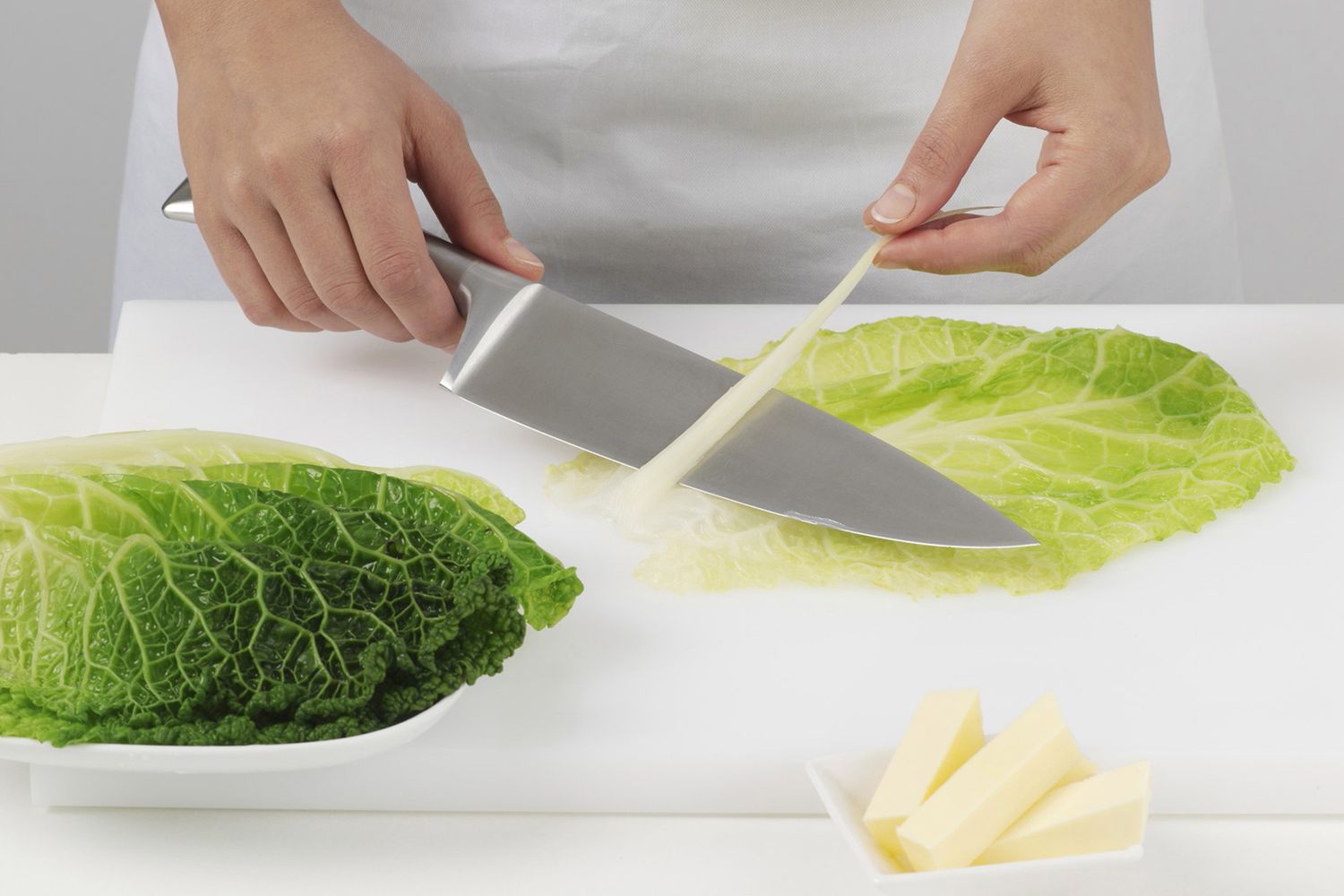 Step: 3/10
For the filling, peel and coarsely grate the potatoes.
Step: 4/10
Chop the chestnuts coarsely and fry with the potatoes in a pan with 2 tbsp melted butter for 3-4 minutes.
Step: 5/10
Wash the spring onions and cut into fine rings.
Step: 6/10
Remove the pan from the heat and stir in the spring onions, parsley, cheese, sour cream and breadcrumbs and season with salt and pepper.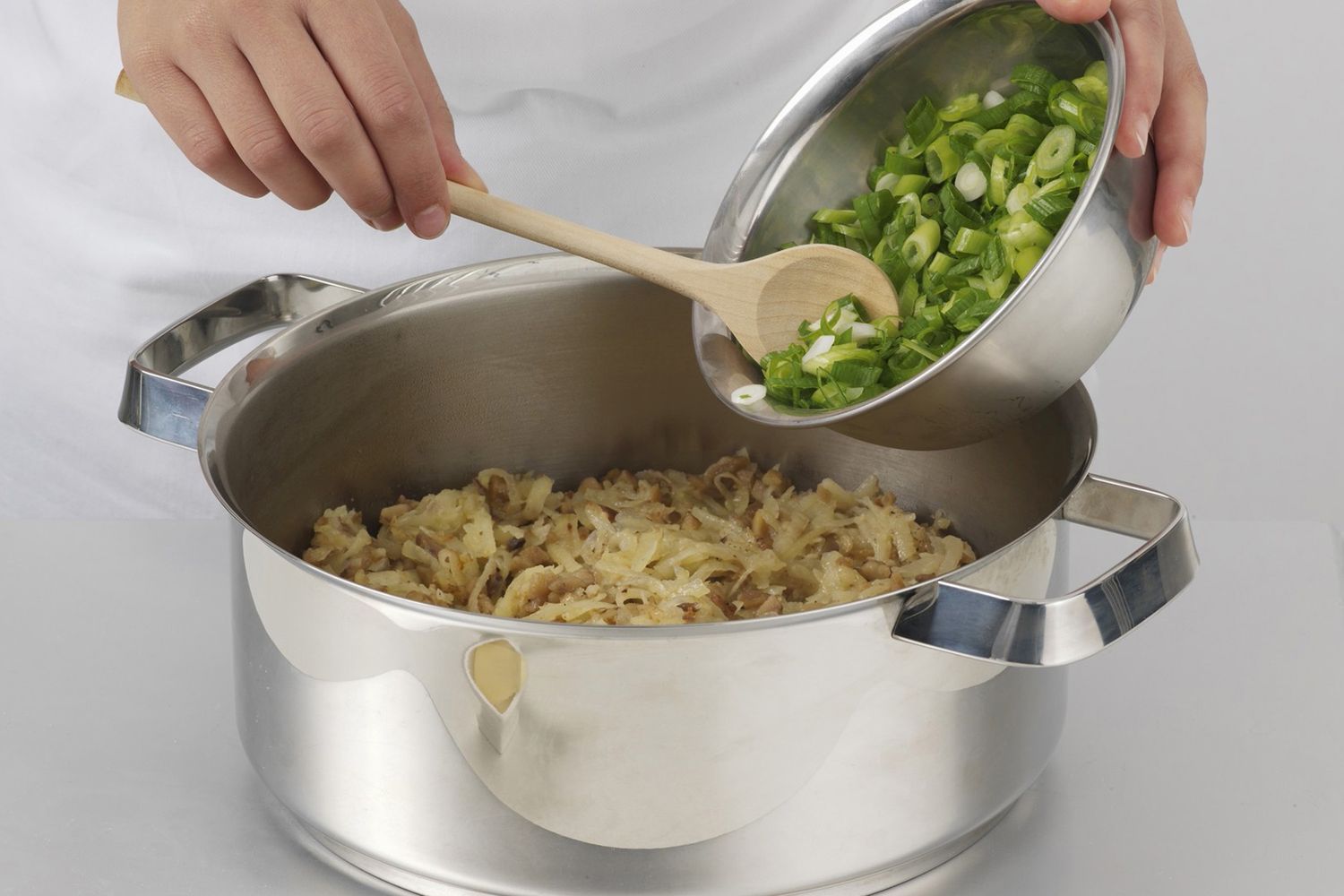 Step: 7/10
Place some of the mixture in each cabbage leaf.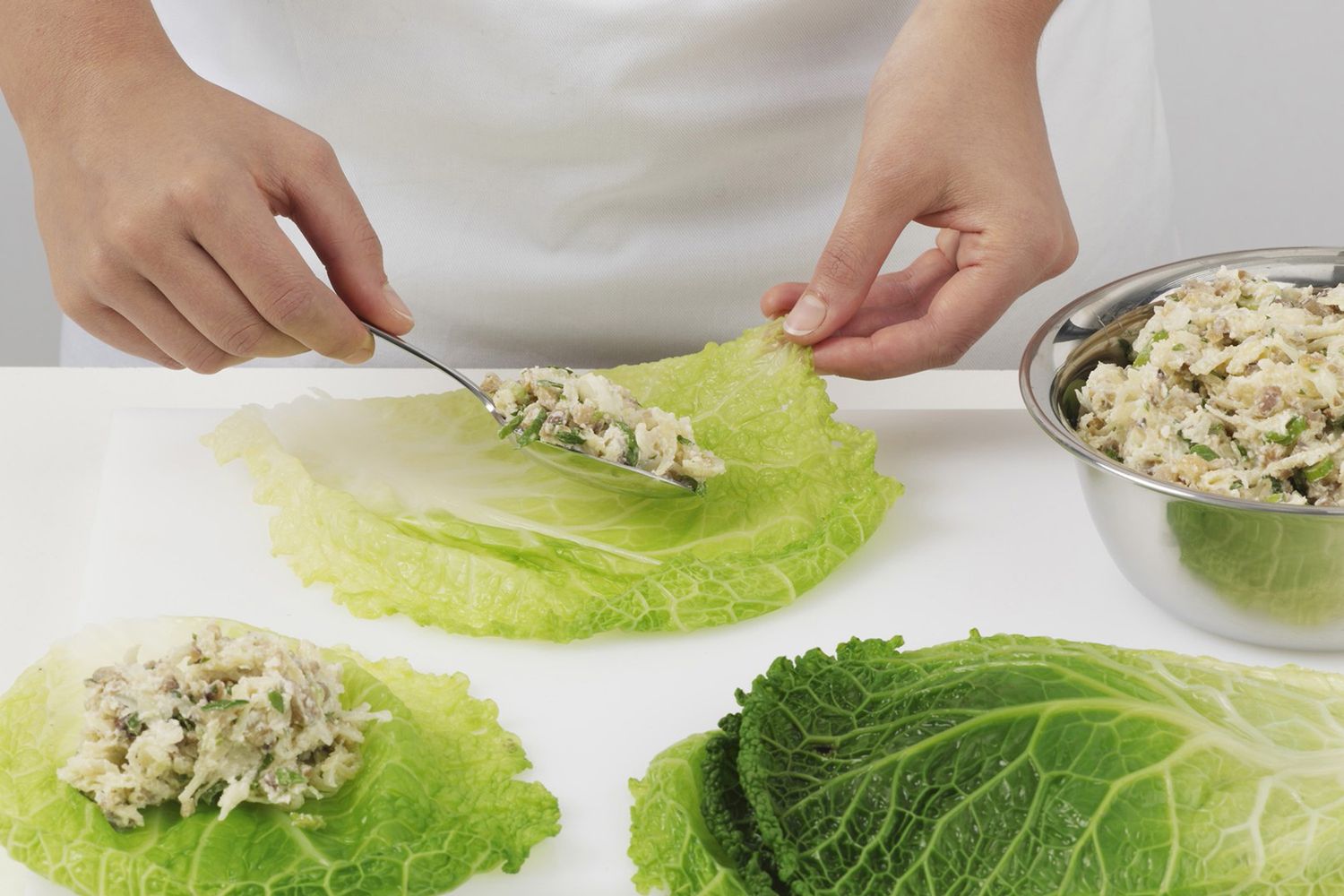 Step: 8/10
Roll up each leaf to enclose the filling.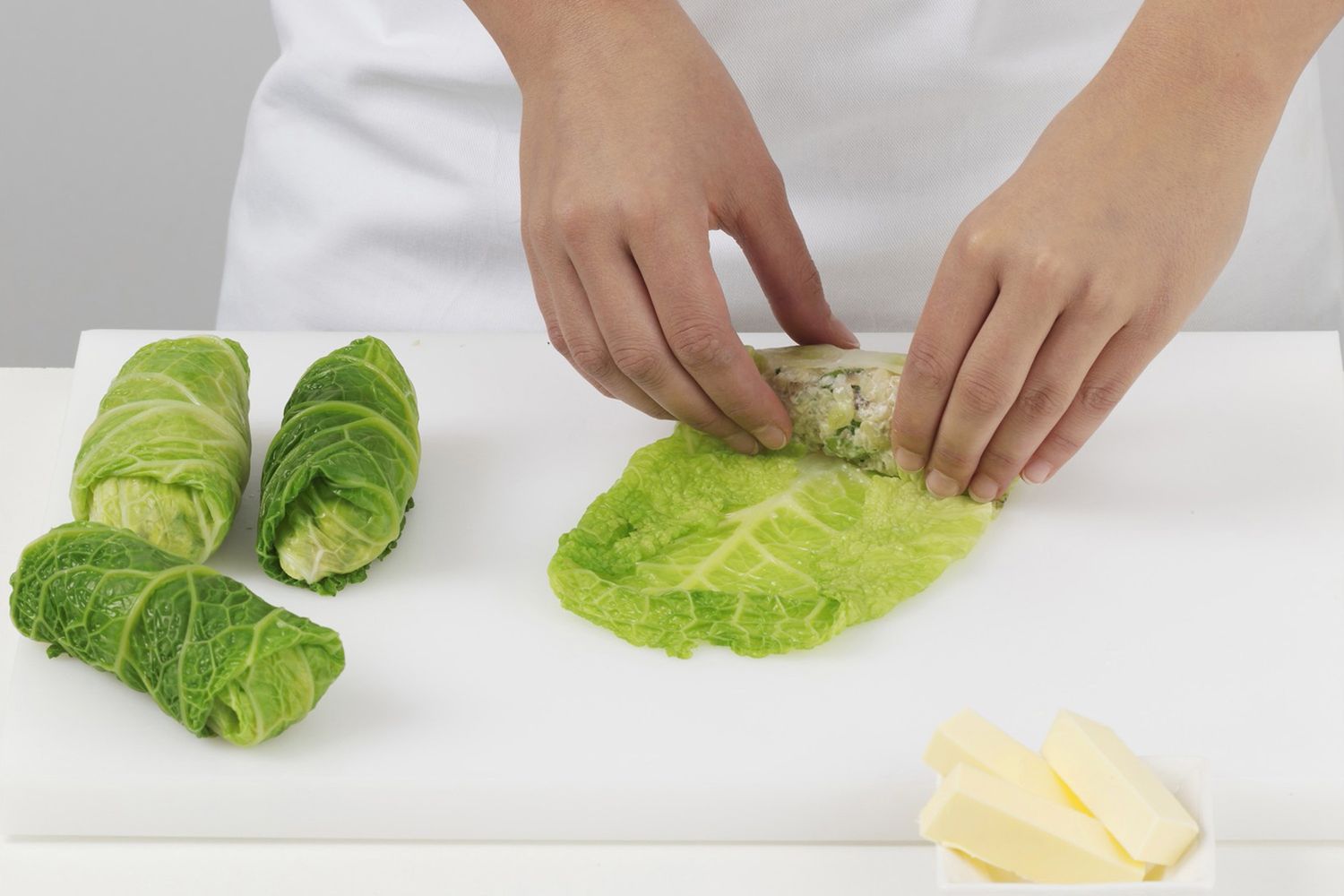 Step: 9/10
Tie with kitchen string.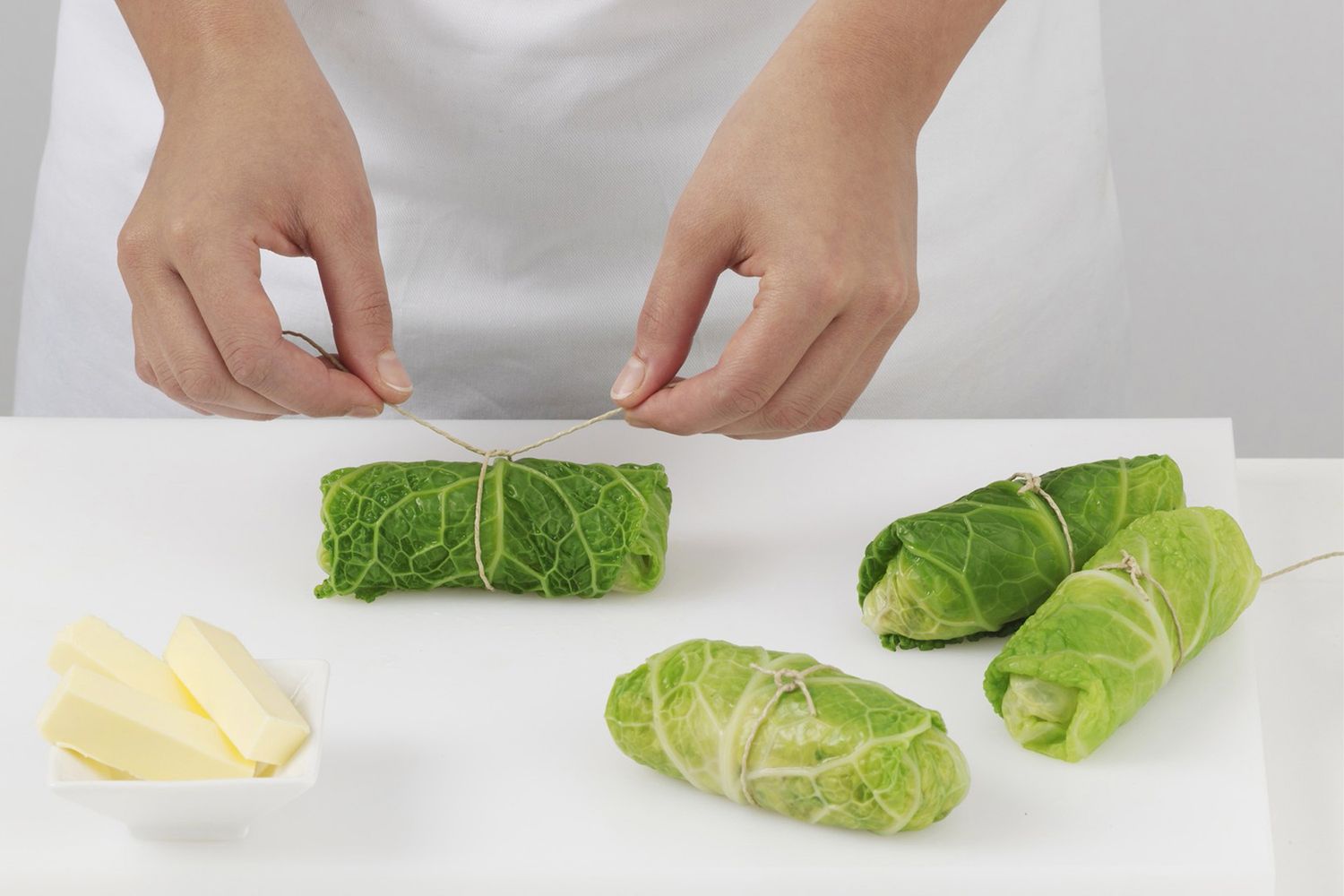 Step: 10/10
In a pan, melt the clarified butter and sauté the cabbage rolls to brown on all sides. Pour in the stock and cook over a medium heat for 40 minutes. Remove the string and serve.