When you think of Australia many things may come to mind… the Sydney Opera House, sandy beaches, koalas and kangaroos, the Outback, Aboriginal art, and, of course, barbecues. There's a lot more to traditional Australian food than 'put another shrimp on the barbie, mate', though. Here, we take a look at some of the traditional cuisine enjoyed by natives and visitors Down Under.
Put another prawn on the barbie, mate
Yes, you read that right. Whilst the go-to phrase in an attempt at the distinctive Aussie accent refers to 'shrimp', most Australians actually refer to the aquatic crustacean as we generally do, here in the UK. The phrase is never used in Australia and actually developed following a series of TV adverts in 1980s starring Paul Hogan. Nevertheless, barbecued prawns are indeed one of the best-loved foods in Australia, especially at Christmas time.
An Aussie barbecue would also typically include sausages (snags), burgers, steak, and other fresh seafood.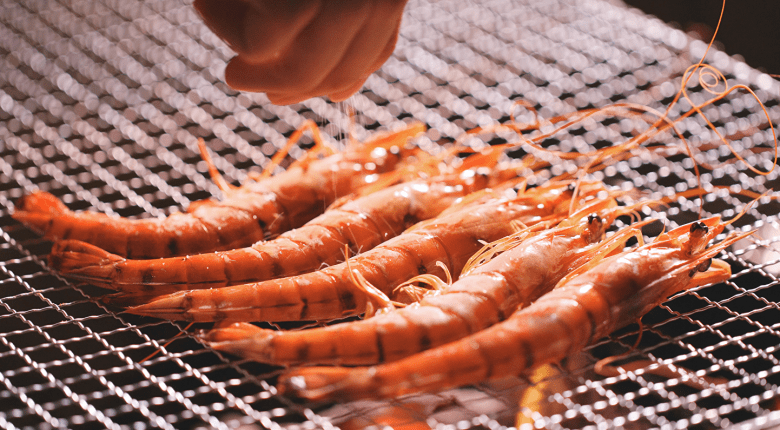 Vegemite
Vegemite is a dark brown paste and its precise ingredients are a 'closely guarded secret'. Depending on who you ask, it's made from various vegetables, yeast extract and spice additives.
It is as Australian as it comes. Whilst we have a famously 'love/hate' relationship with our equivalent, Marmite, it seems most Australians love Vegemite. The secret, apparently, is to spread it very thinly on toast or bread. Most foreigners don't realise this, take an instant dislike to it, and never try it again.

Anzac Biscuits
ANZAC Day is a public holiday in the land of Oz, marking the anniversary of the first major military action fought by both countries forces during World War I. The biscuits became associated with the Australian and New Zealand Army Corps (ANZAC) when soldiers would be sent these snacks to keep them going.
Consisting of rolled oats, butter, sugar, baking soda and, optionally, coconut, Anzac biscuits were highly economical to make, stayed fresh for long periods during wartime, and remain delicious to this day.

Meat Pie
Australian meat pie is very much akin to the traditional meat pie you'd find in the UK, consisting of at least 25% minced or diced meat with gravy and less in the way of vegetables (sometimes containing onions and mushrooms, as well as cheese).
It's a huge part of the culture in Australia and is something you'd enjoy with some "tinnies" whilst watching Australian Rules Football, at the end of a night out, or just about any time from lunch onwards.
Australian burger with 'the lot'
Aussie burgers – also known as a 'Works Burger' – are quite a mouthful and then some. Comprising a beef burger and bun, 'the lot' generally comprises pickled beets, grilled pineapple, a fried egg, tomato, lettuce, cheese, bacon and spicy chilli mayo. Oh, and don't argue over the pineapple; it stays or it's not an Australian burger.
Beetroot
Also known as the table beet, red beet, garden beet or just plain beet, beetroot has been a staple in Australia for over 50 years. Containing iron, manganese, vitamin A and folic acid, this nutritious and delicious vegetable will keep for up to 6 days in the fridge and you can treble that if you have a Liebherr appliance with BioFresh technology.
Kangaroo meat
University of Adelaide Associate Professor David Paton made the news back in 2017 when he suggested Australians should eat more Kangaroo meat to help combat the overpopulation of the marsupial in the country and the consequences of this on native plants and other animals.
Many Australians love it, consuming it in the form of burgers, salads, steaks, sausages and jerky. It's so popular, in fact, that some Aussies, apparently unable to commit fully to vegetarianism, reach a "compromise" and become a kangatarian, eating only vegetables and kangaroo meat.
Witchetty Grub
Something that sounds as if it could have been plucked from a Harry Potter novel, Witchetty Grub is the larva of a moth and is often found at the root of the Witchetty Bush. Those who have sampled it claim it tastes of eggs or, you've guessed it, chicken.
ITV programme makers removed this item from the 'I'm A Celebrity…' bushtucker trials as it was deemed to be disrespectful to Aboriginal Australians who have relied on it as a great source of protein for centuries.
Lamington
For a traditional and indulgent Australian sweet treat look no further than the Lamington, named after the former governor of Queensland. Part of just about every Australian child's upbringing, Lamingtons are a square of sponge cake covered in chocolate or raspberry sauce and then generously covered in coconut.

Pavlova
Named after a travelling Russian ballerina in 1920s, New Zealanders may stake a claim for the origins of this one (the debate rages on in Australasia). Regardless, this is a mainstay on dessert menus and in supermarket freezers Down Under. Pavlova is a delicious meringue cake base topped with whipped cream and fruit. A good dessert option to put in a spacious freezer drawer, ready for any occasion.

Also worth a mention…
And finally, here's a selection of some other popular Australian food worth a mention:
Chicken Parmigiana – Referred to as 'parmy', 'parmi' or 'parma' and popular on Australian pub menus. It is breaded chicken breast topped with pasta (tomato) sauce and mozzarella, parmesan or provolone cheese.
Emu – Smoked and served cold or used as a pizza topping.
Crocodile – A delicacy with various claimed health benefits.
Fish and chips – Barramundi/salmon/king snapper/flake/hake/garfish/flathead/whiting. Often served with chilli sauce.
We hope you enjoyed this article. Are there any popular Australian foods that you particularly love? Perhaps your favourite didn't make it onto our list? Do get in touch and let us know on Facebook, Twitter or Instagram!