Looking for the ideal dish for your next "date night" at home? Well if you want to impress your partner with a tasty but simple dish, that you make in the comfort of your own kitchen, then Duck could be the perfect option.

There are so many delicious combinations and variations in which duck can be enjoyed at home. Inside spring rolls or served with a zesty orange sauce are just two combinations. But a date night at home wouldn't be complete without a nice bottle of wine to compliment the food. So we asked our wine guru and master sommelier Frank Kämmer on which wines to pair with duck.
Duck is usually served with a full bodied red wine from Burgundy
A duck cooked whole in the oven, ideally served in two courses – first the breast and then the legs which need a longer cooking time – is one of the classic haute cuisine dishes. It is practically written in stone that this should be accompanied by a full bodied red wine from Burgundy, preferably from the Côte de Beaune region. Such wines would include a Chassagne-Montrachet or a Corton. Try our recipe for Asian Duck with Bean Sprouts.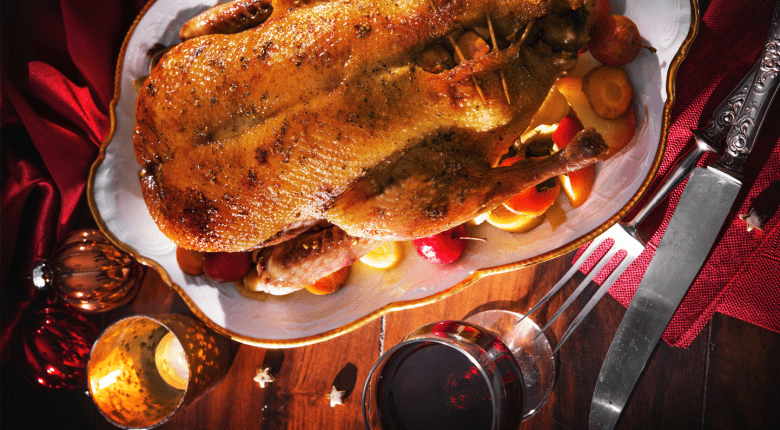 A German Pinot Noir may also be the right pairing.
However, the quality of German Pinot Noir, or Spätburgunder, has risen hugely over the years as, to the same extent, has the confidence of its producers, which certainly means a German red wine can be considered too.
My recommendation is a Spätburgunder
Probably one of the "most burgundian" of German Spätburgunders is to be found with Friedrich Becker down at the most southerly tip of the Platinate region. Just a few hundred metres away from the French border, this wine-making family has been producing outstanding Pinot Noirs for many years. And these are wines which, on the international stage, are certainly able to compete on equal footing with the full bodied wines from this grape variety. It is slightly odd that the majority of the Becker family's vineyards are located in French territory, on the other side of the green border. The grapes harvested there, however, are processed into "German wine" in the vineyard on the German side.
Check out the sumptuous duck recipes are available in our recipe database.
Do you have your own duck and wine pairing? Have you tried Frank's recommendation? Do let us know! If you have any questions or comments about this article, please contact us or join in a discussion with us on Facebook or Twitter.