Step: 1/11
Unfold the filo pastry.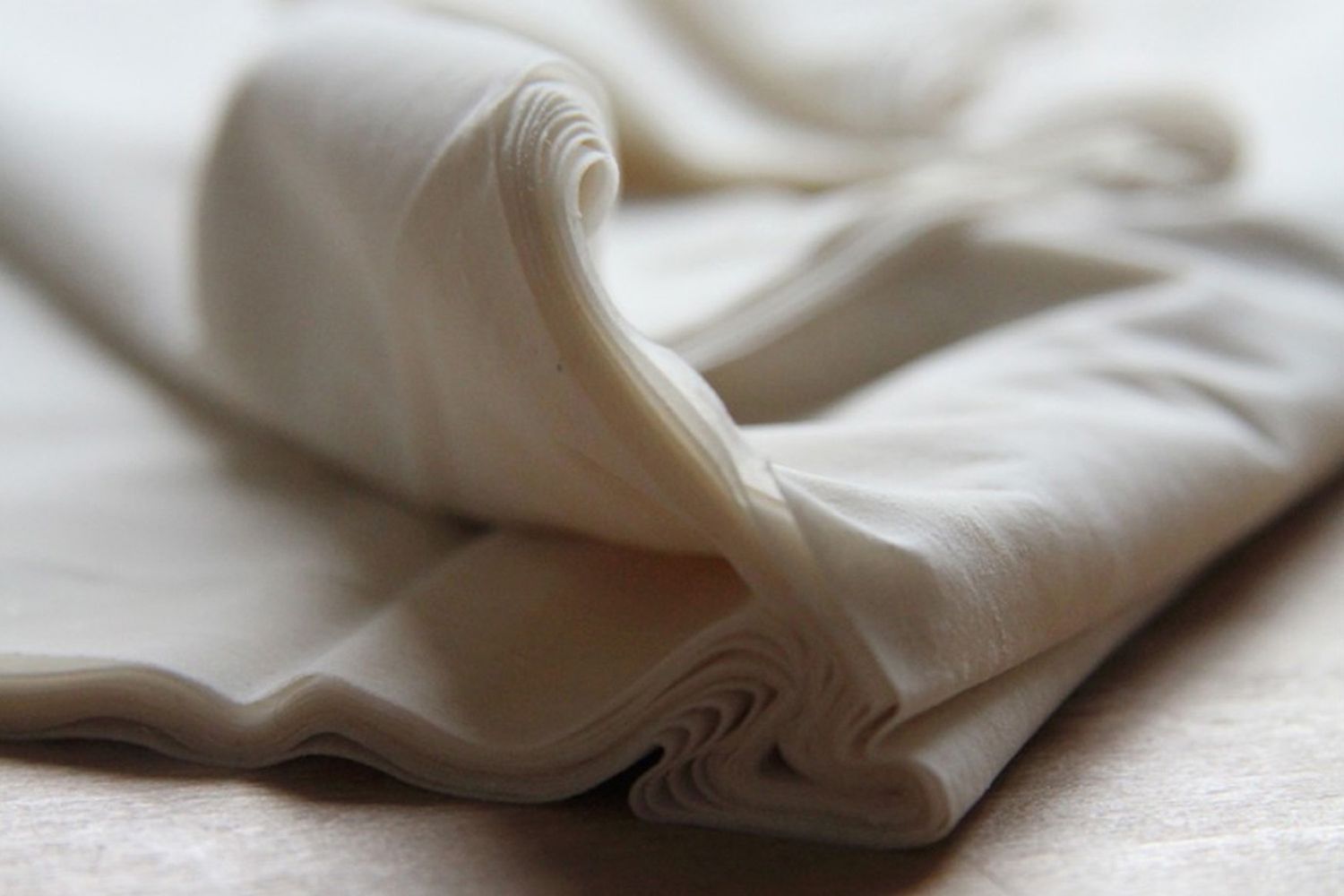 Step: 2/11
Wash the herbs, shake dry and pluck the leaves. Preheat the oven to 200°C (180°C fan, gas 6). Brush a baking tray with oil.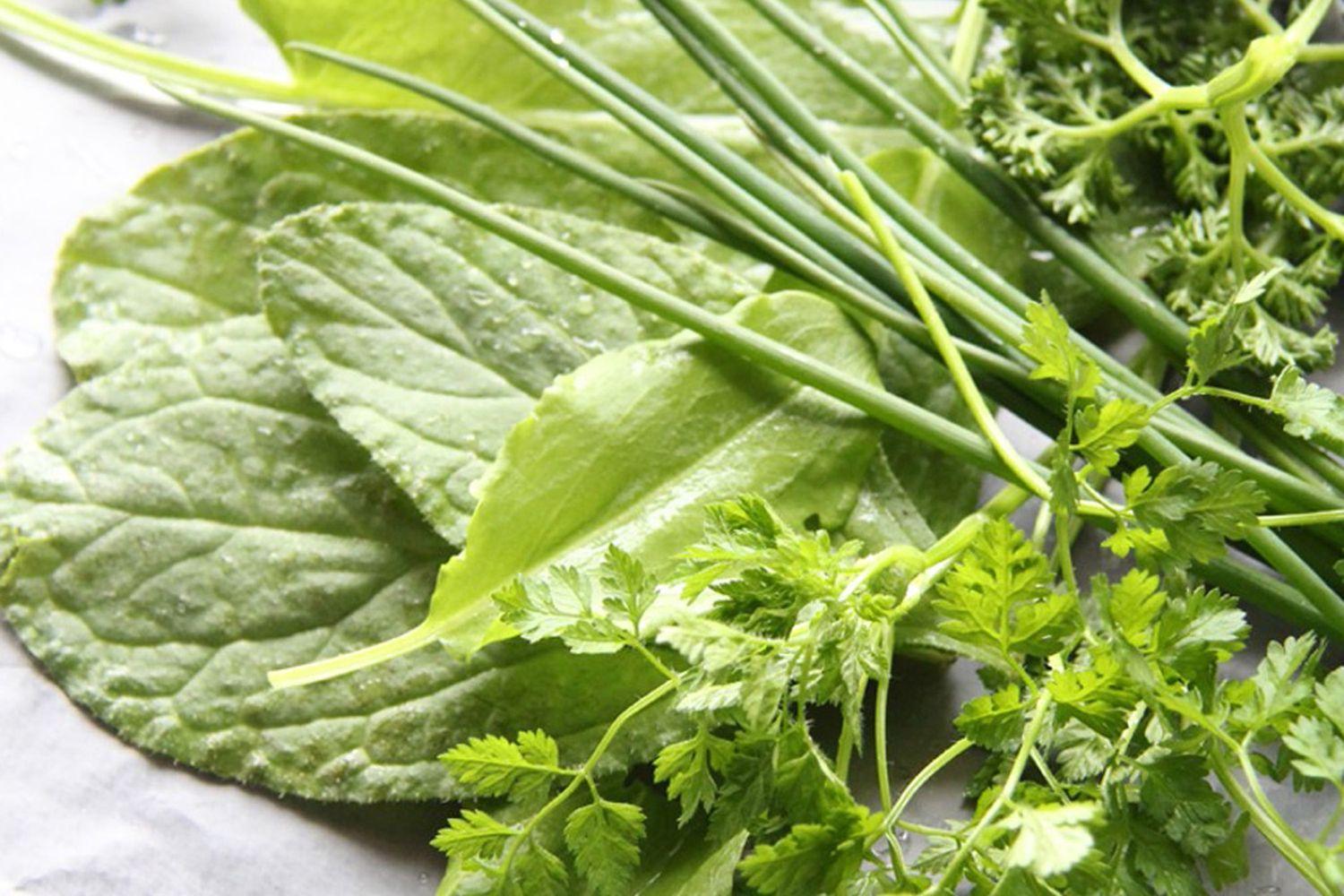 Step: 3/11
Spread the filo pastry with the melted butter.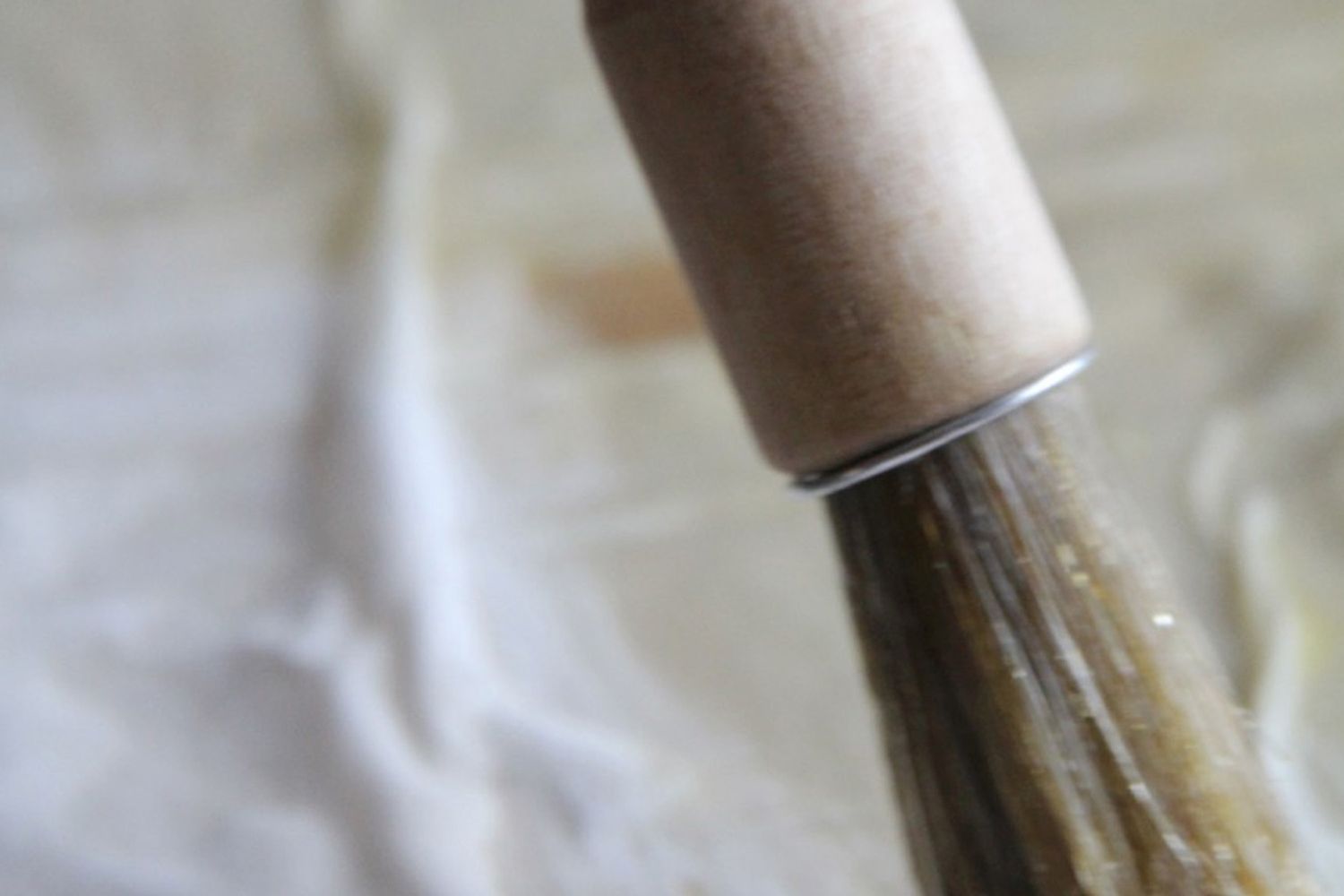 Step: 4/11
Cut out 36 circles (about 6cm in diameter). Place on the baking tray and bake in the oven for 5-10 minutes until golden brown. Carefully remove from the baking tray and allow to cool.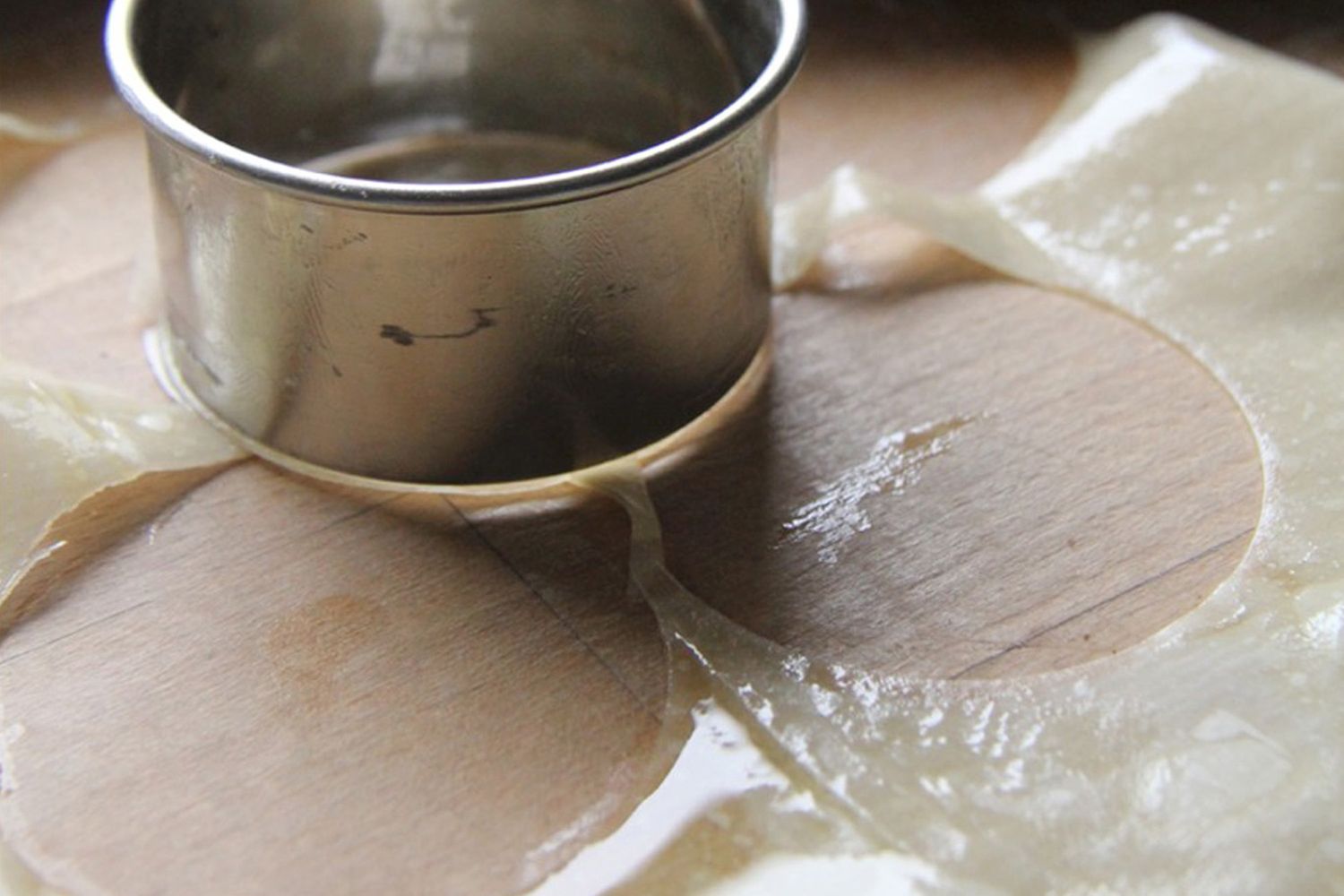 Step: 5/11
Finely chop the herbs.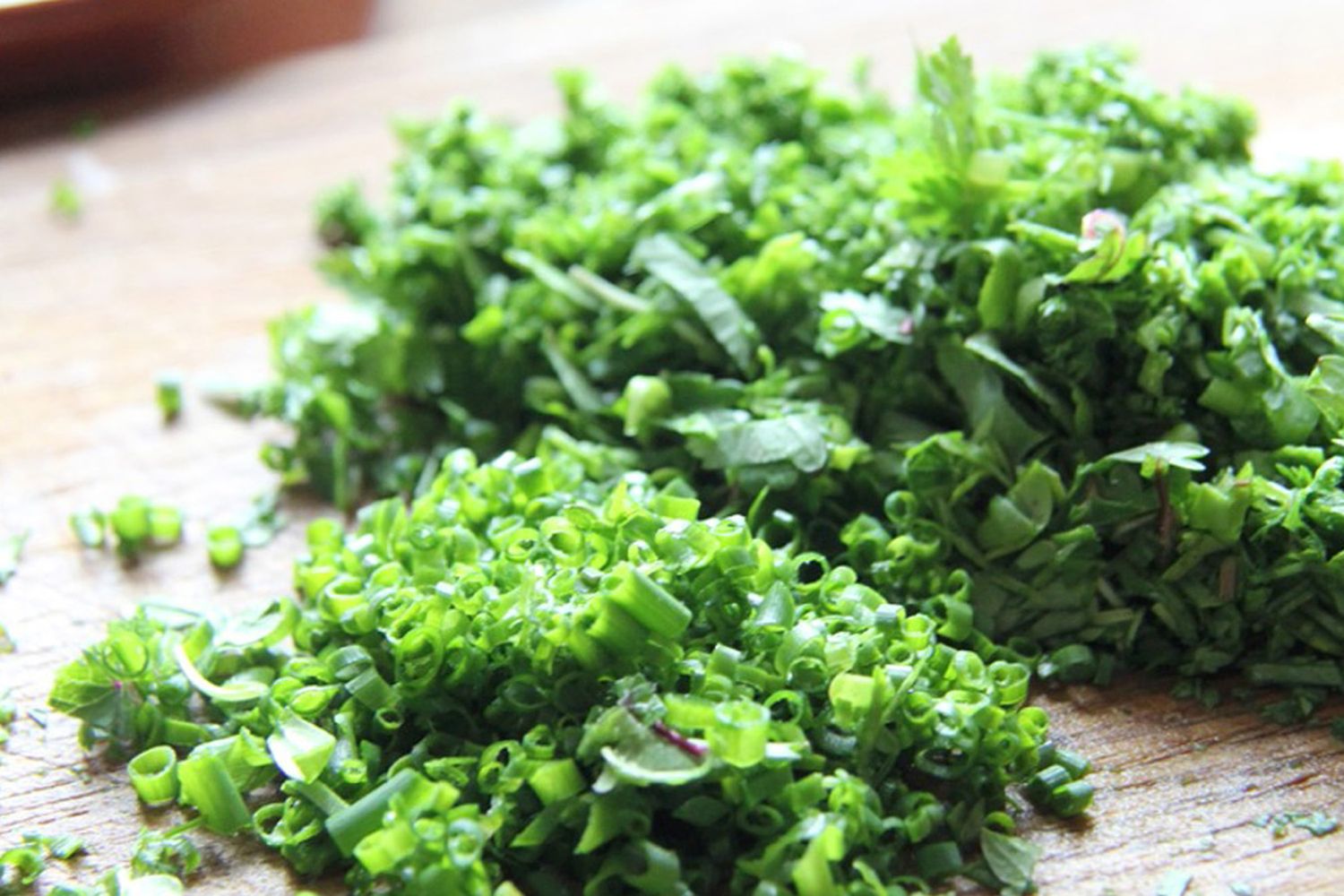 Step: 6/11
Finely purée with the pine nuts and oil in a mortar.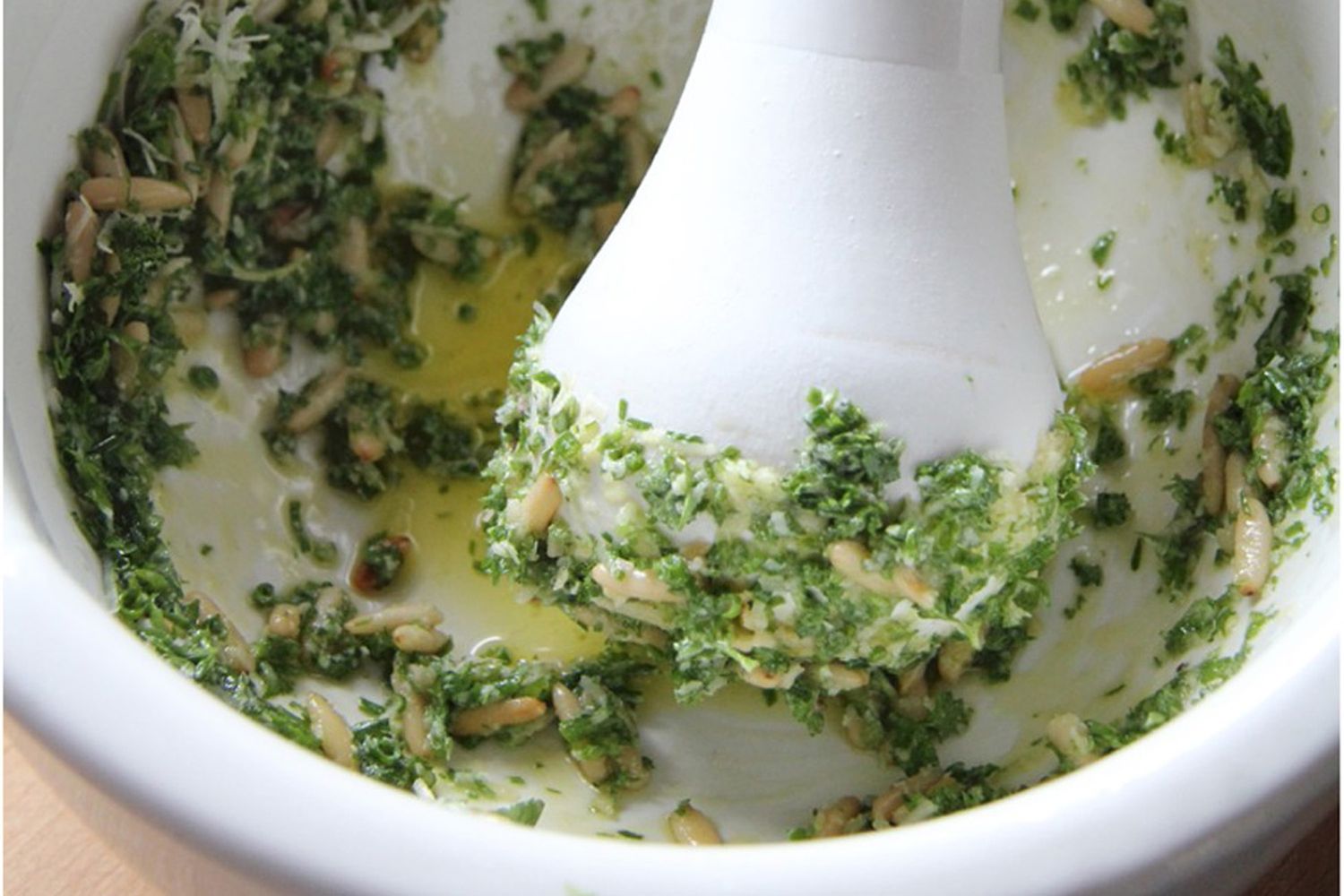 Step: 7/11
Soak the gelatine in cold water. Heat the cream and dissolve 2 gelatine leaves in it. Transfer to a bowl.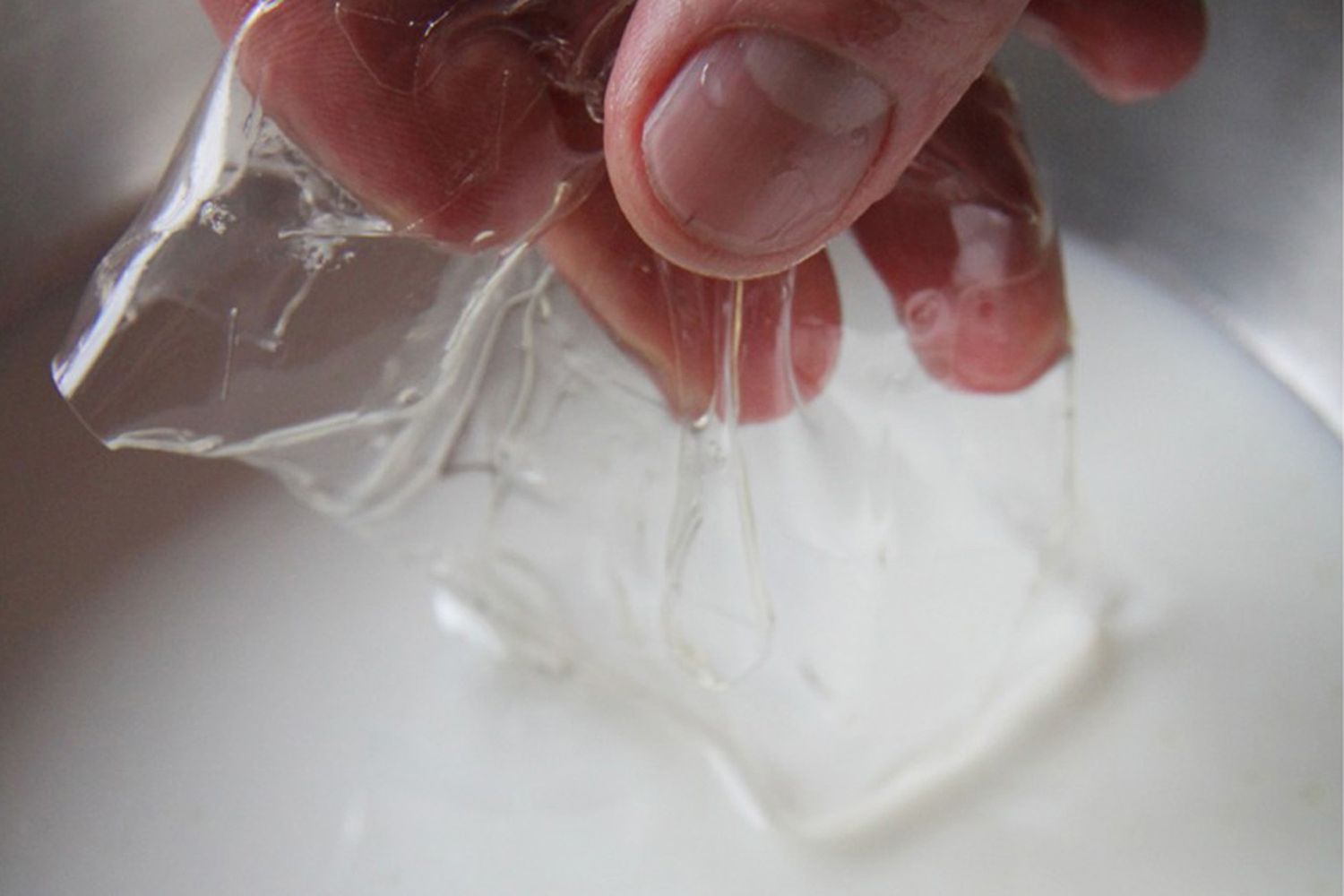 Step: 8/11
Bring the stock and bacon to the boil and cook for 15 minutes. Pour through a sieve, dissolve the remaining drained gelatine in the liquid, pour onto the cream and allow to set for at least 3 hours.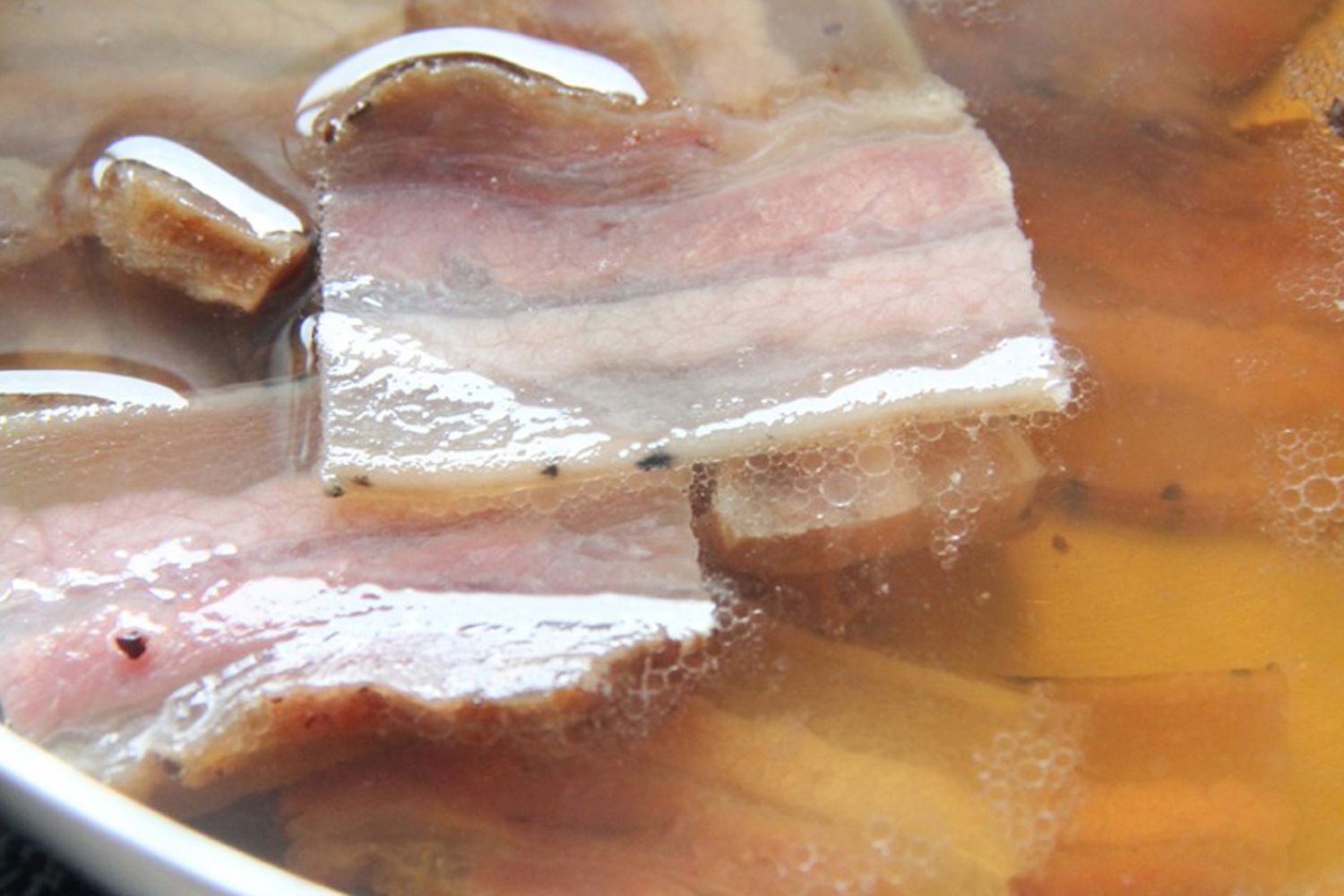 Step: 9/11
Remove the jelly from the bowl, mix with the herbs and quark to a cream. Season with salt and pepper.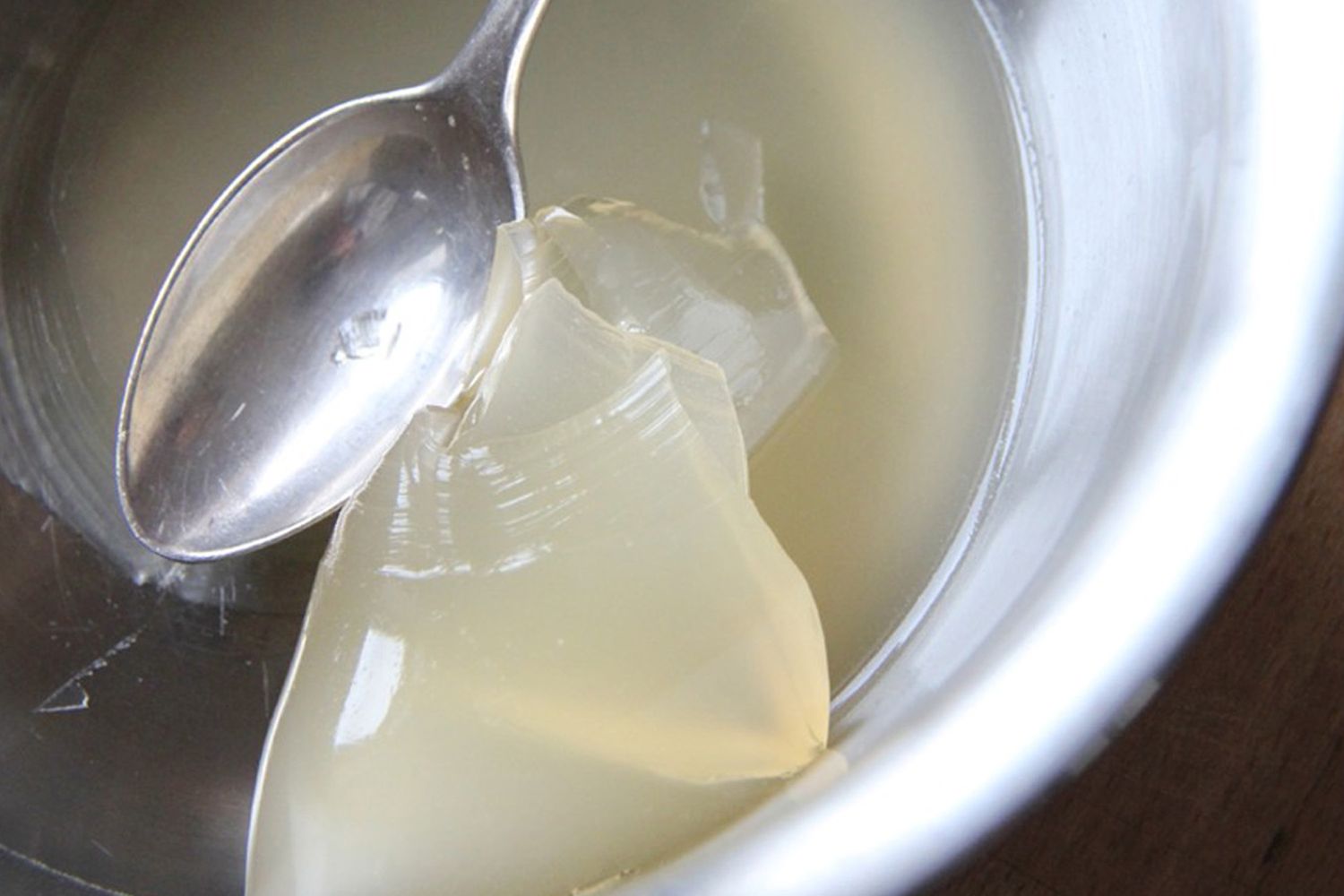 Step: 10/11
Spread the cream onto two-thirds of the pastry circles.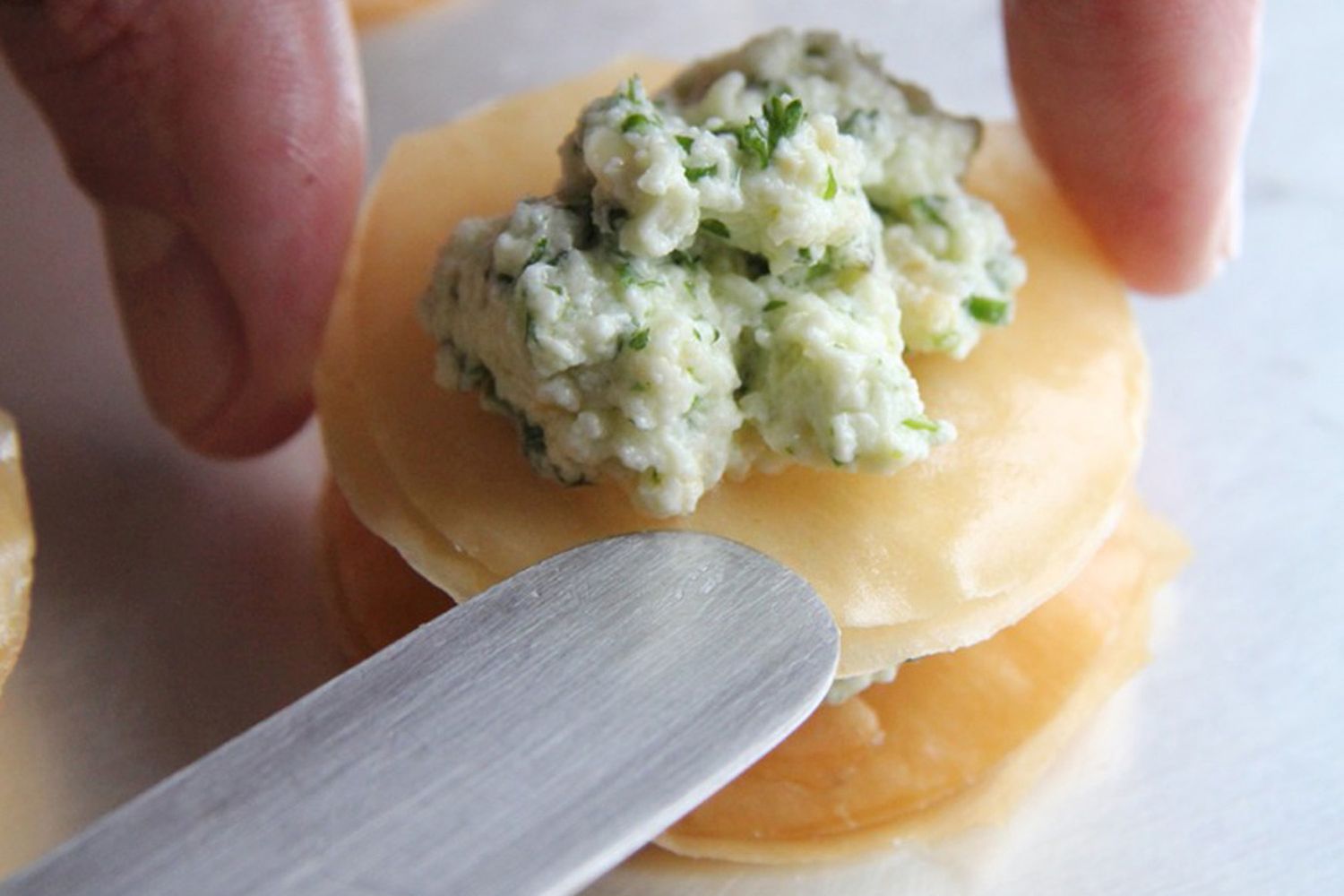 Step: 11/11
Stack in pairs and finish with a plain pastry circle. Serve.