Step: 1/14
Cut the meat into large cubes.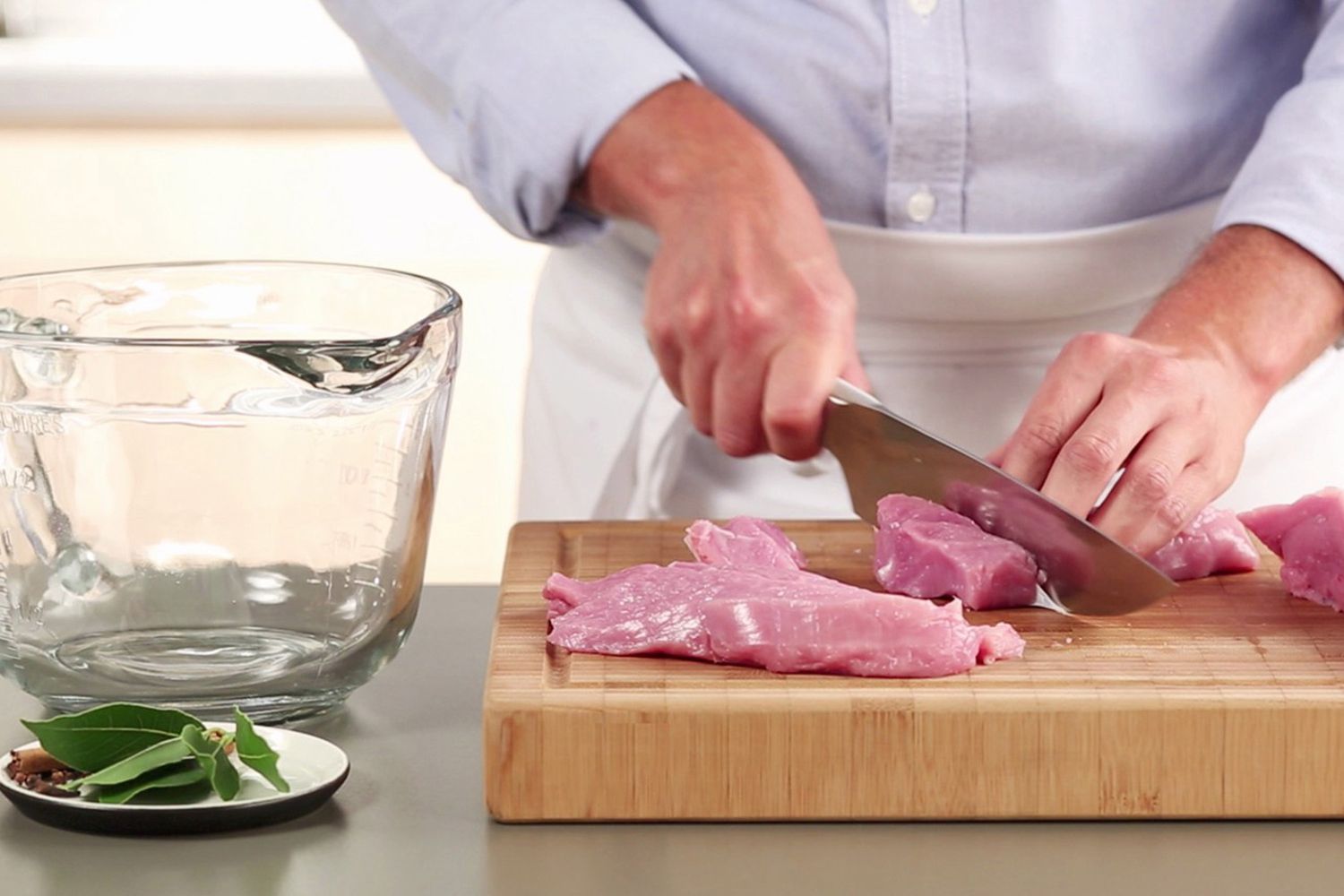 Step: 2/14
Place in a bowl and pour over the red wine until everything is well covered.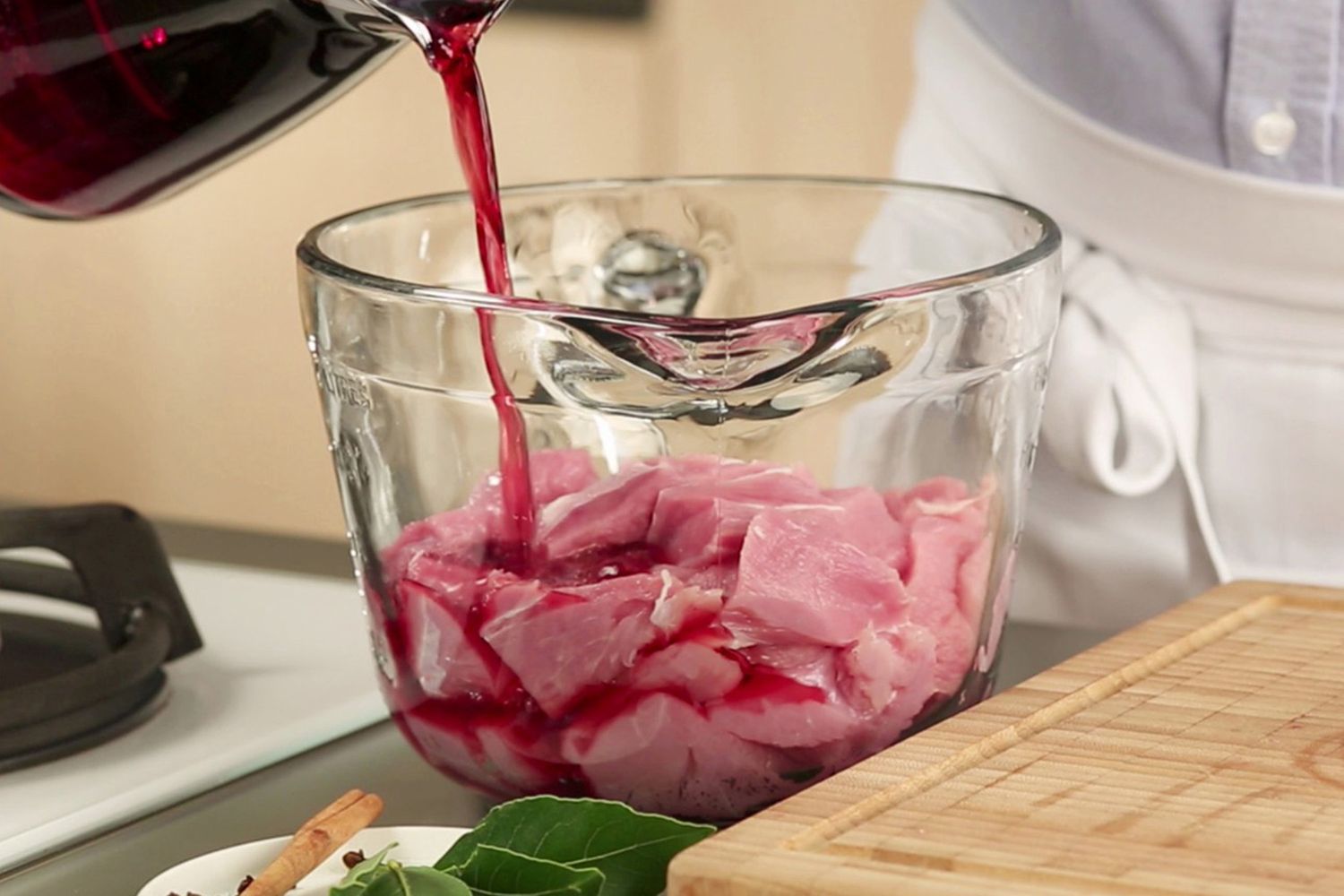 Step: 3/14
Add the cinnamon, cloves and bay leaves and leave to marinate, covered, in the fridge, preferably overnight.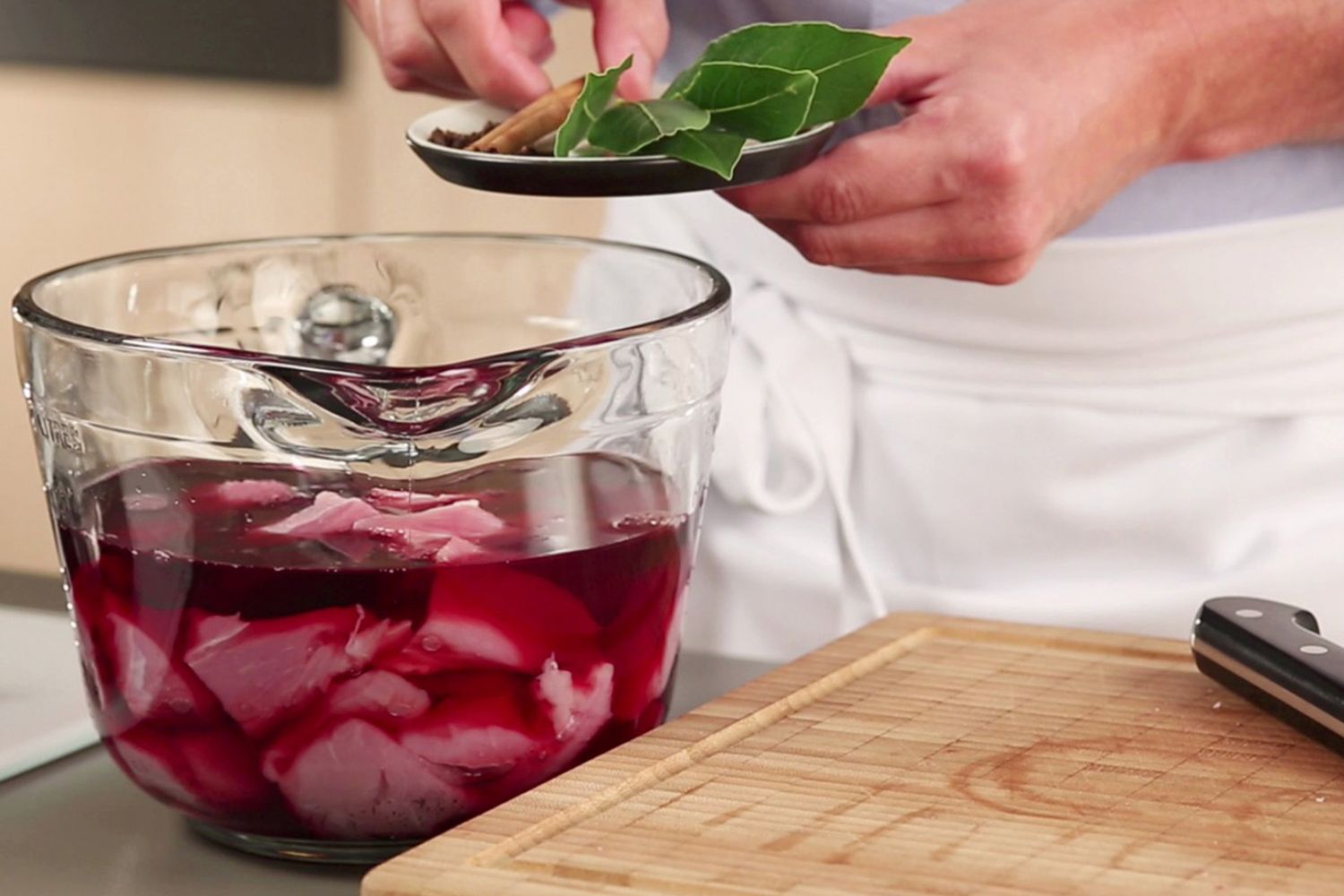 Step: 4/14
Drain in a sieve and collect the wine.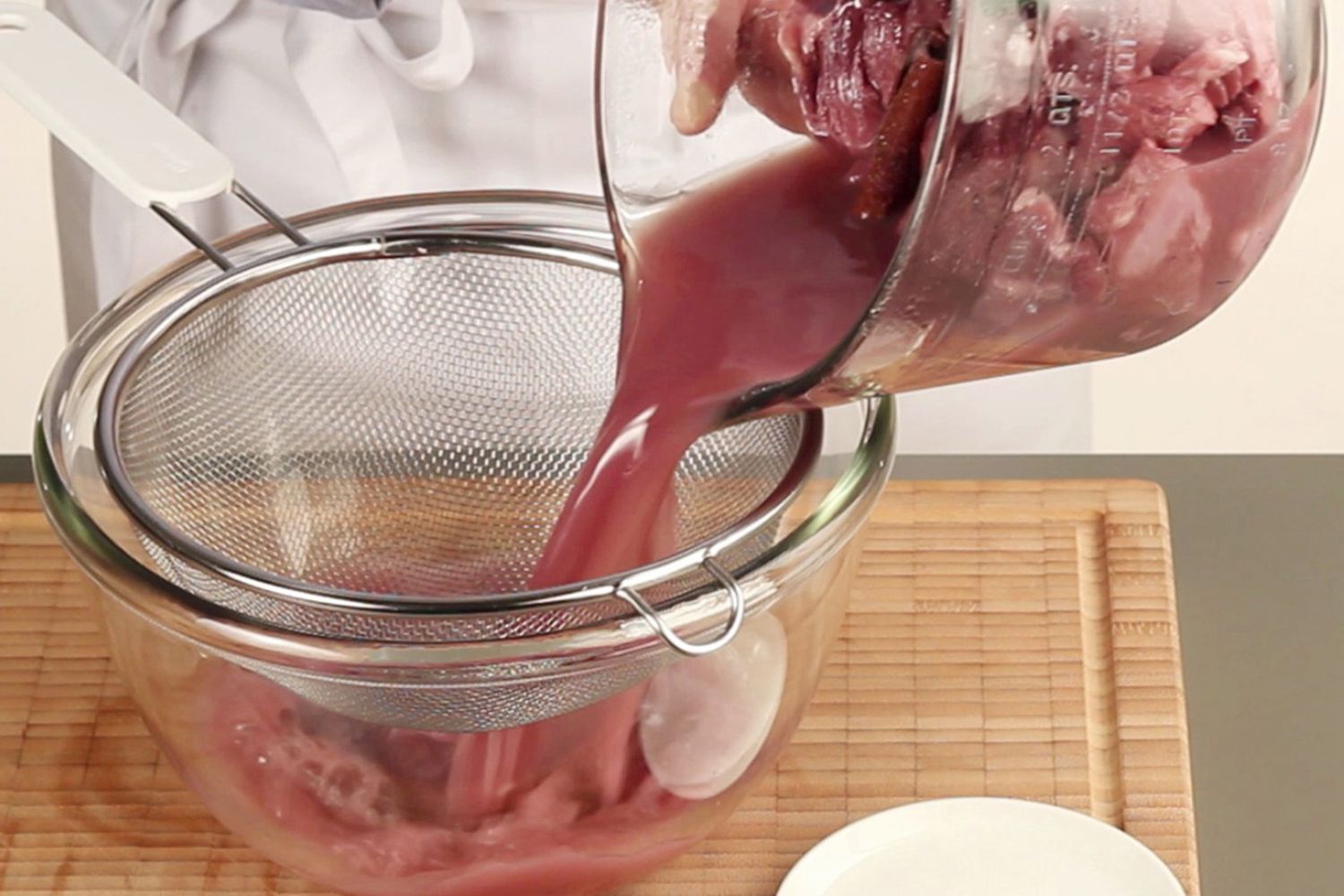 Step: 5/14
Heat some oil in a pan or roasting tin. Fry the meat in batches to brown, then remove from the pan.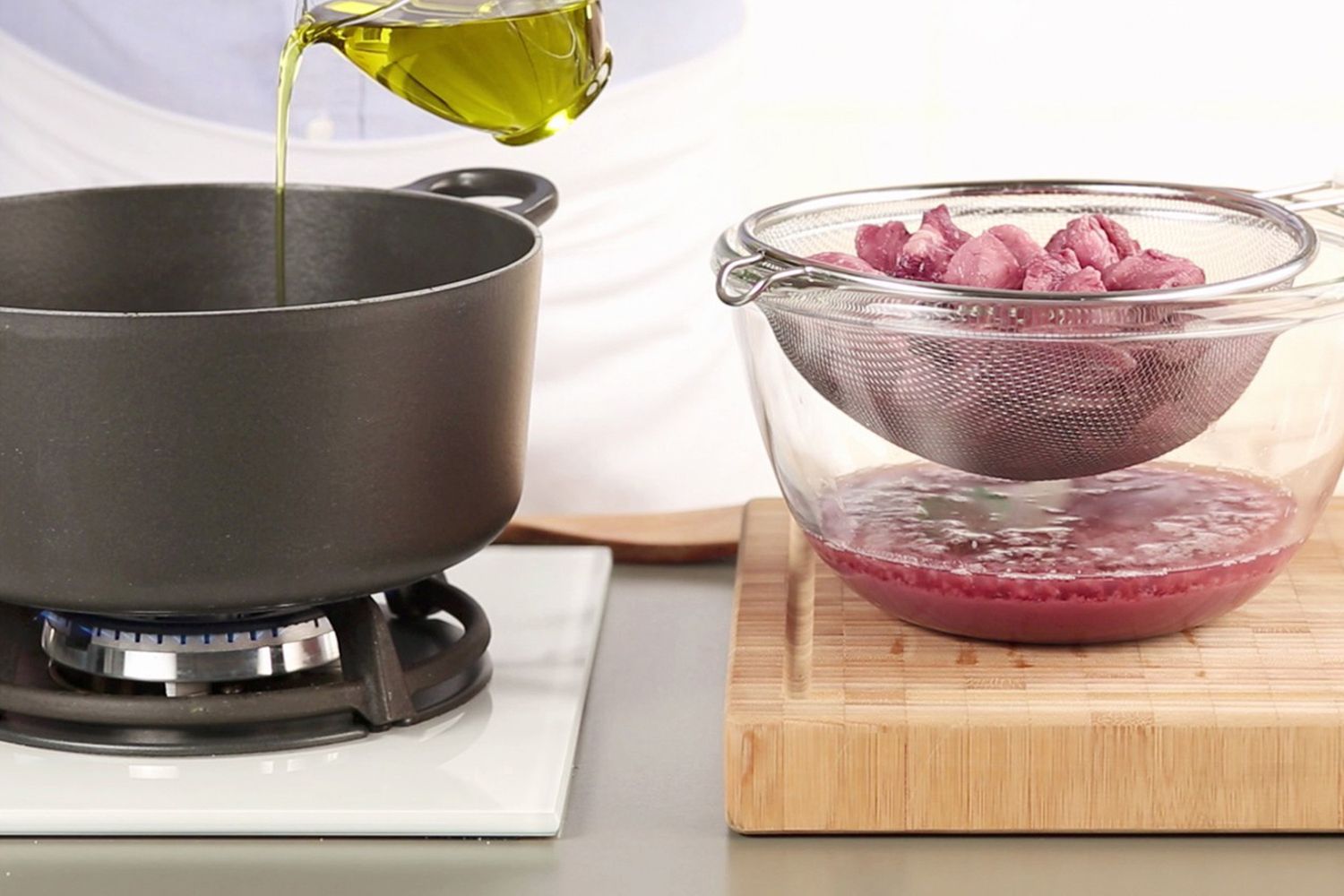 Step: 6/14
Fry the meat in batches.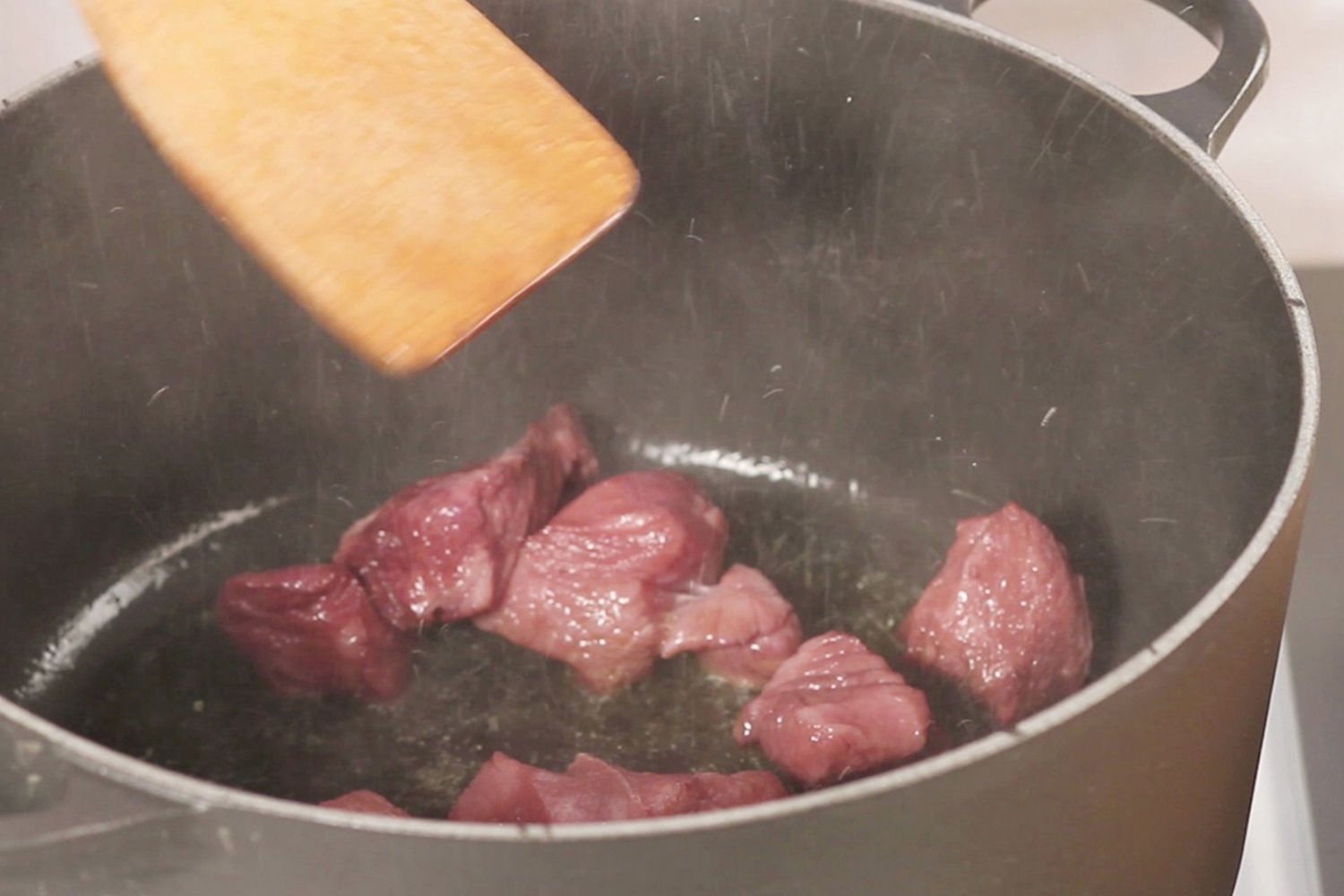 Step: 7/14
Remove from the pan.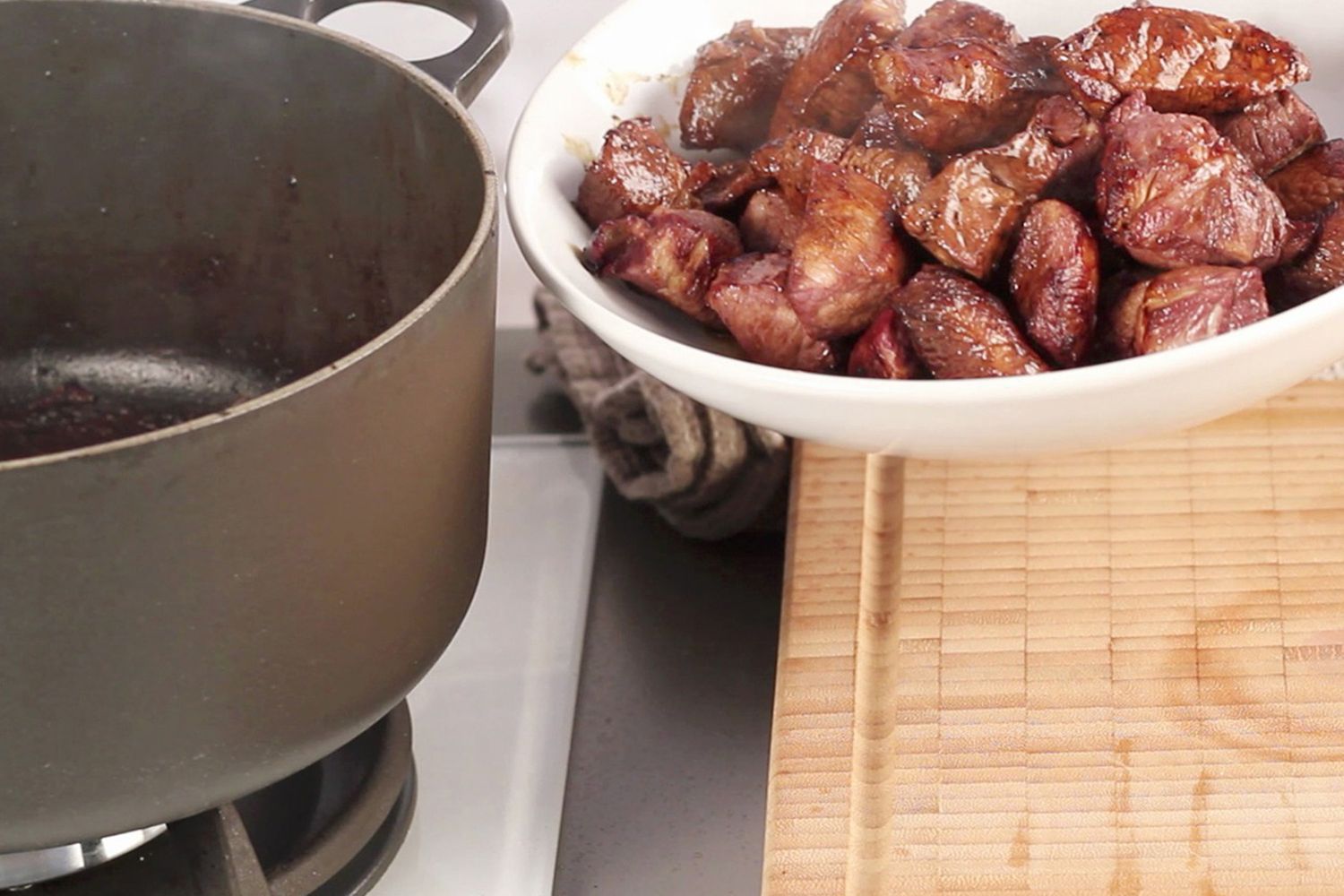 Step: 8/14
Plunge the tomatoes into boiling water, cool in cold water, then peel, quarter, deseed and dice.
Step: 9/14
Peel the shallots and garlic.
Step: 10/14
Saute both in a pan until softened. Add the tomatoes.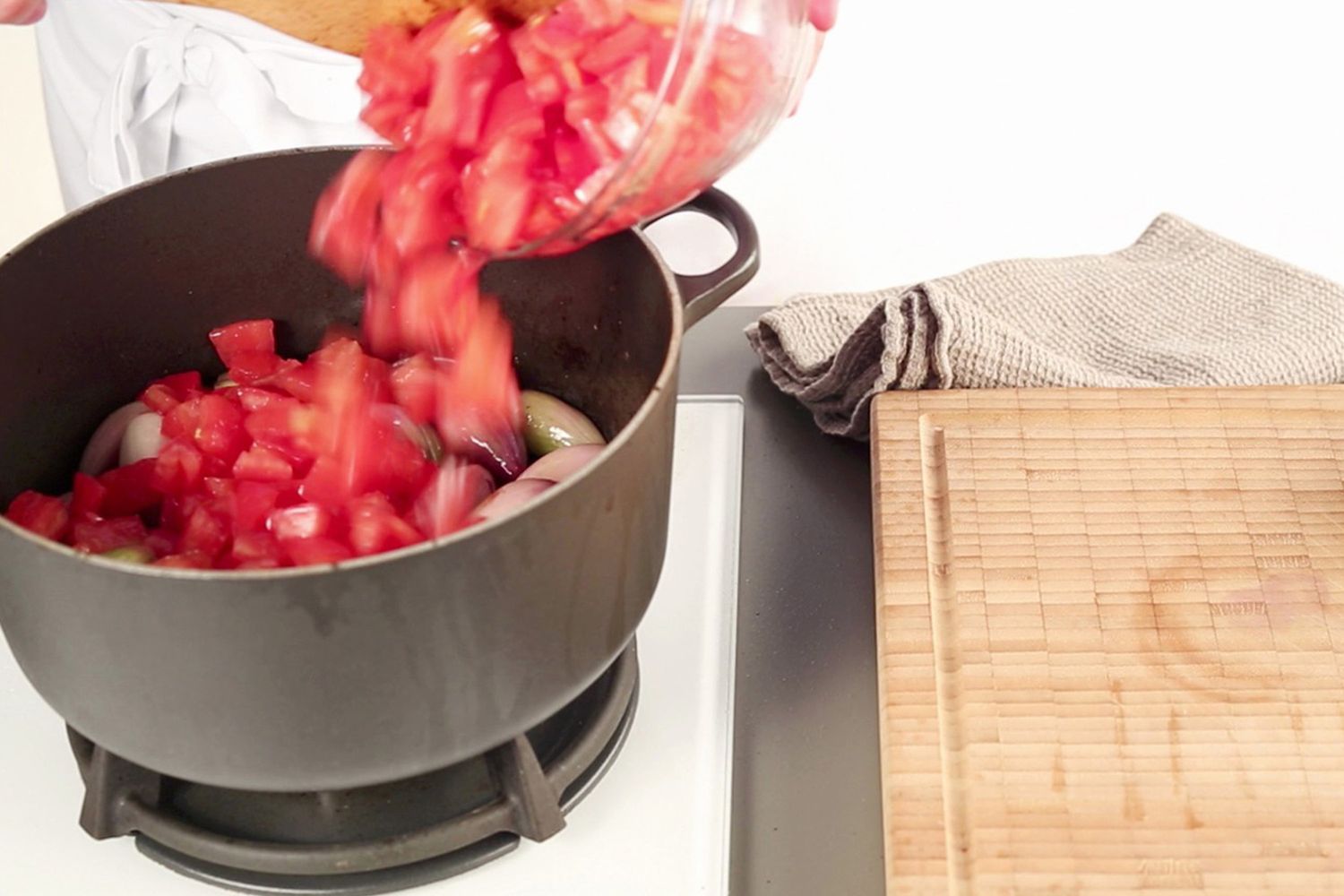 Step: 11/14
Add the meat.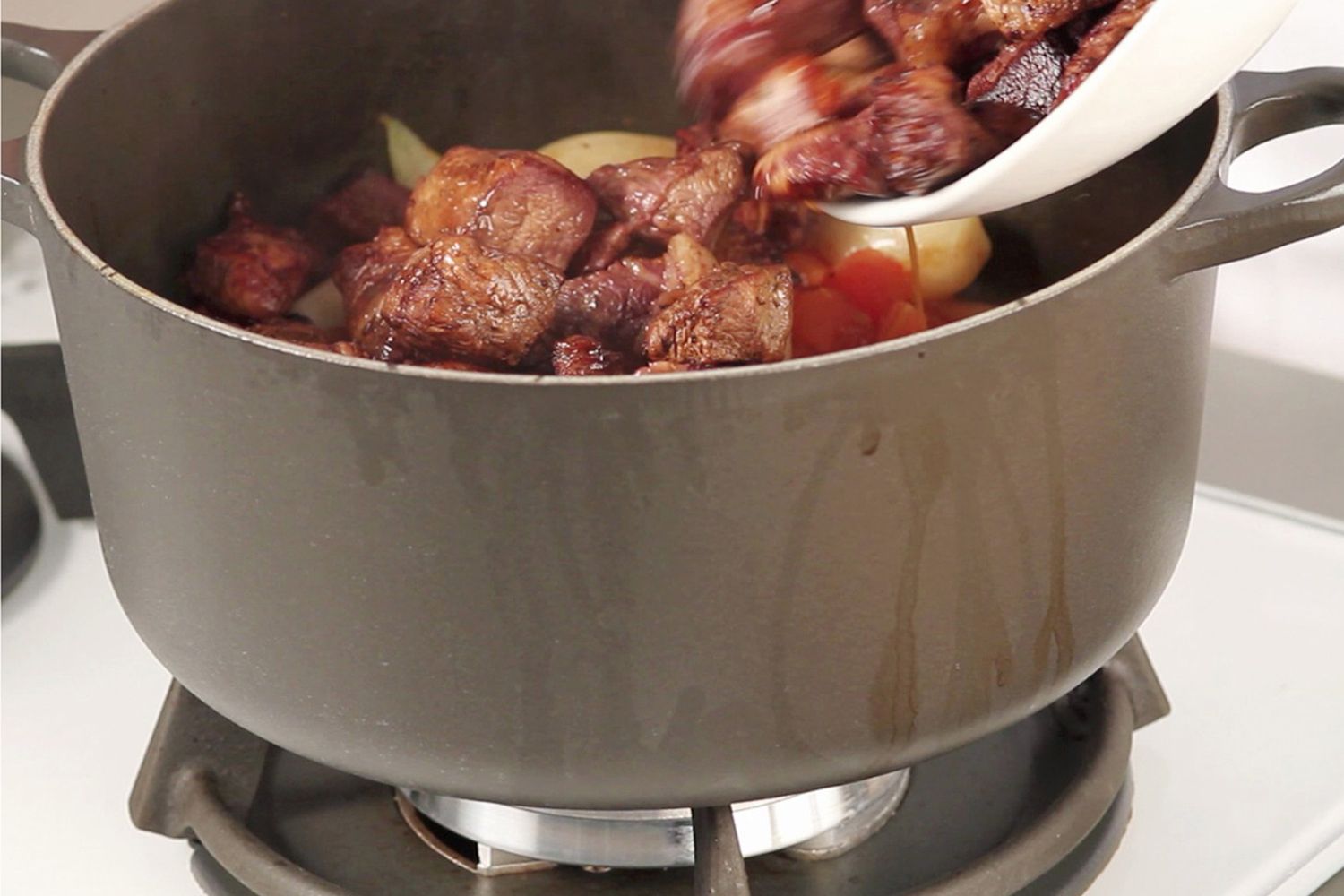 Step: 12/14
Add the wine together with the spices.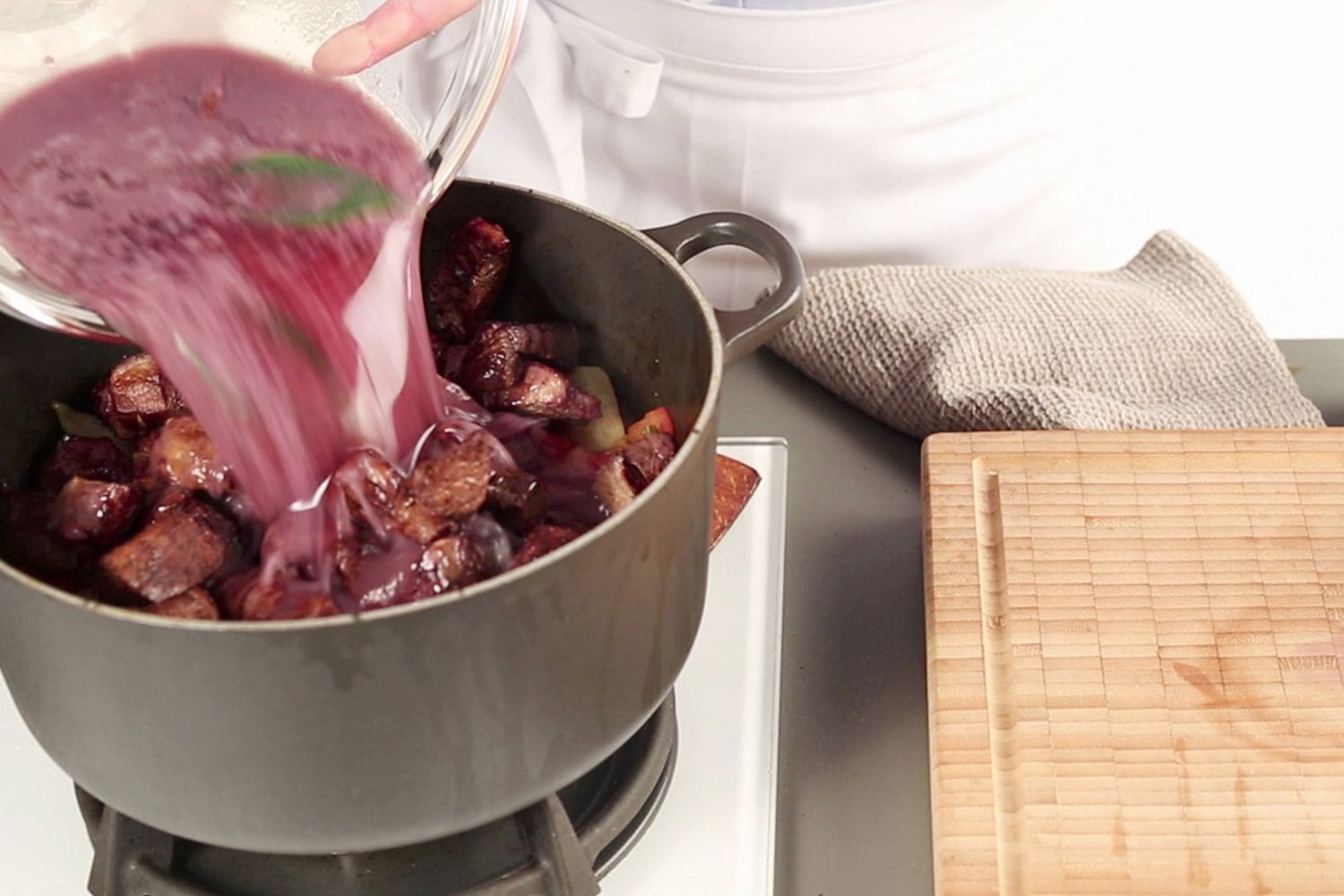 Step: 13/14
Mix well, season with pepper, sugar and salt and simmer, covered, for 11/2 hours.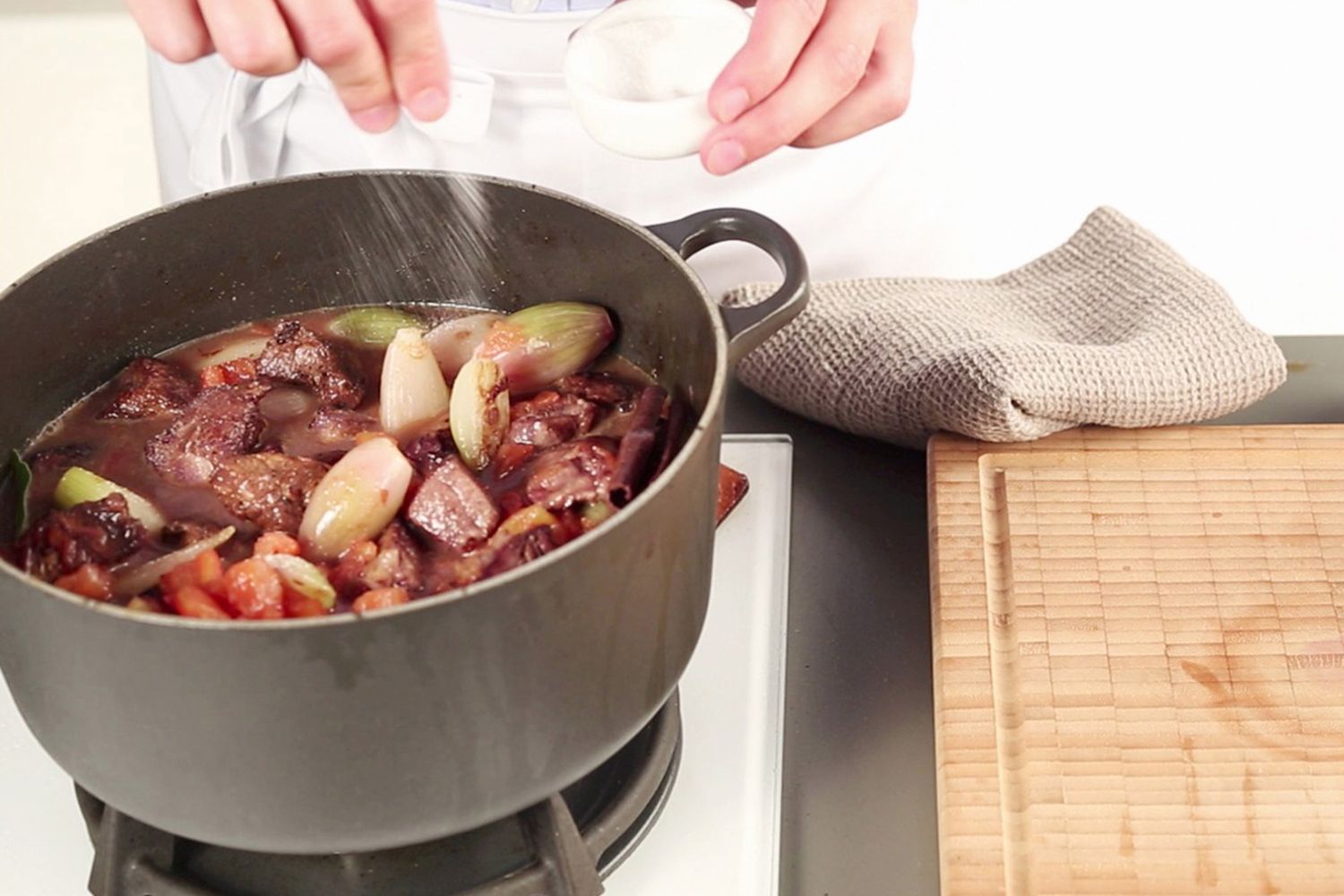 Step: 14/14
Stir occasionally and top up with water if necessary. Season to taste and serve garnished with fresh herbs.