Step: 1/16
Peel the shallots and garlic, halve and thinly slice.
Step: 2/16
Peel the carrot and cut into thin strips.
Step: 3/16
Wash and slice the celery.
Step: 4/16
Heat the oil in a pan and saute the shallots until softened. Add the vegetables and garlic and saute for 4-5 minutes, stirring.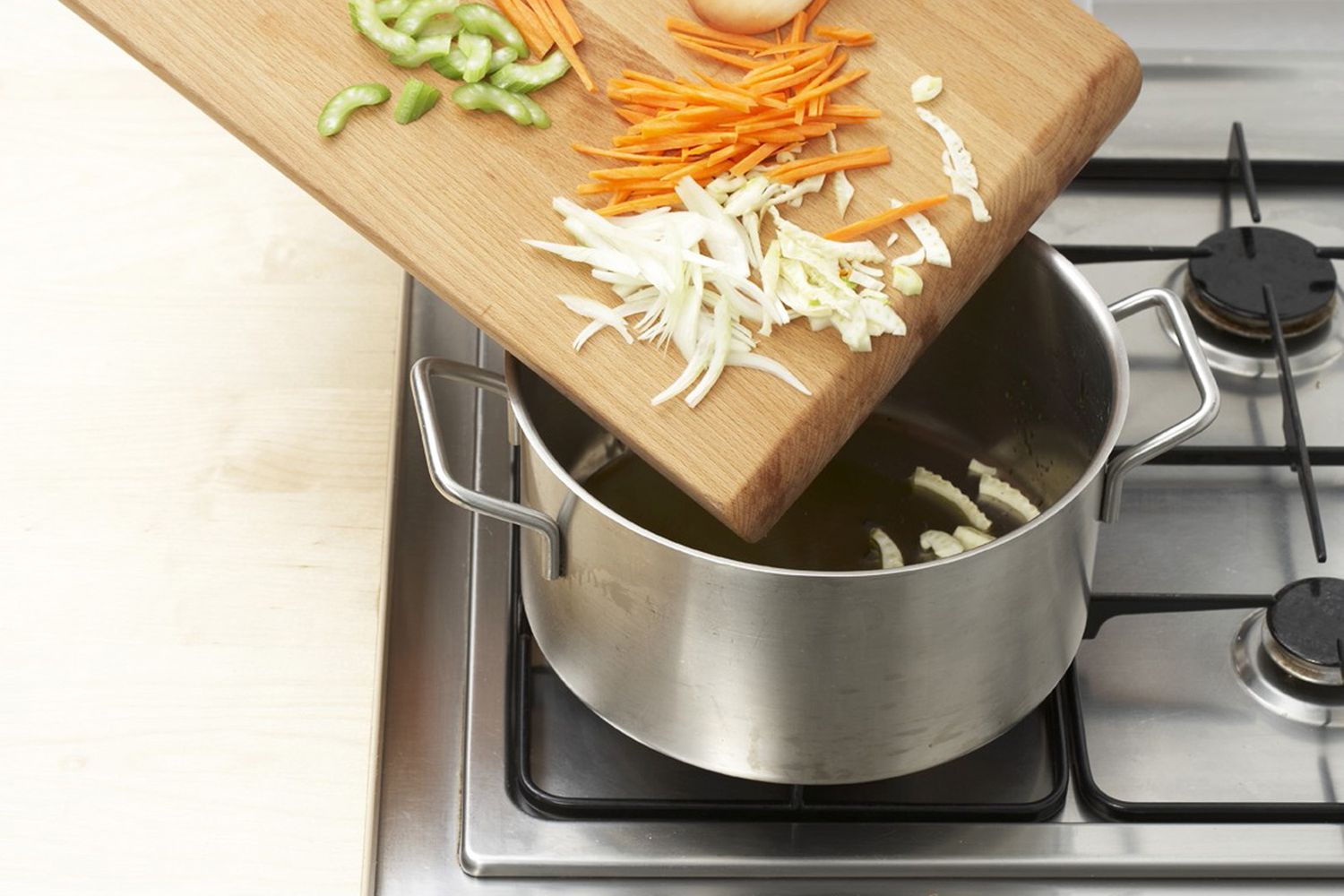 Step: 5/16
Season the vegetables with salt and pepper and dust with a little flour.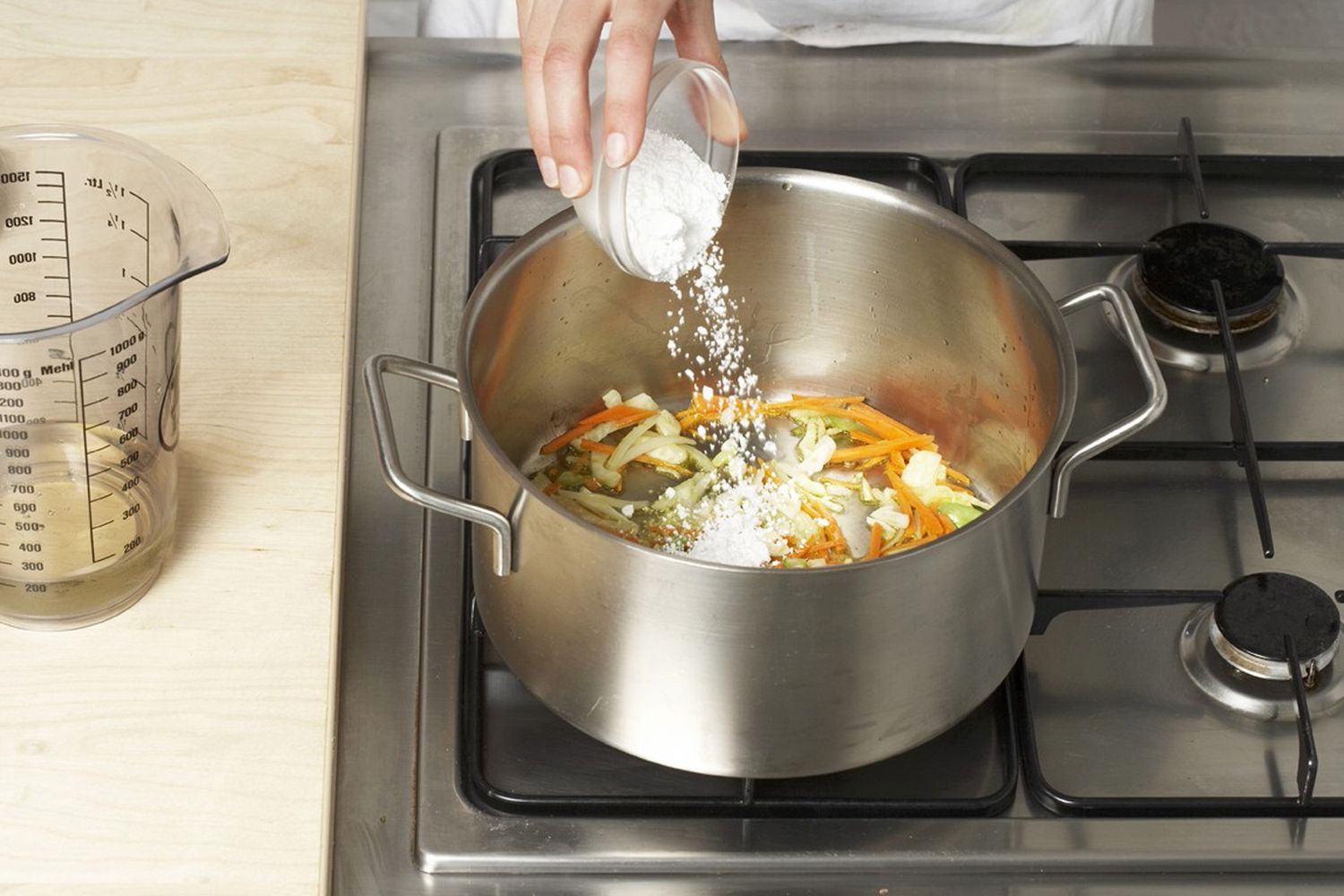 Step: 6/16
Add espelette pepper and cook briefly, stirring.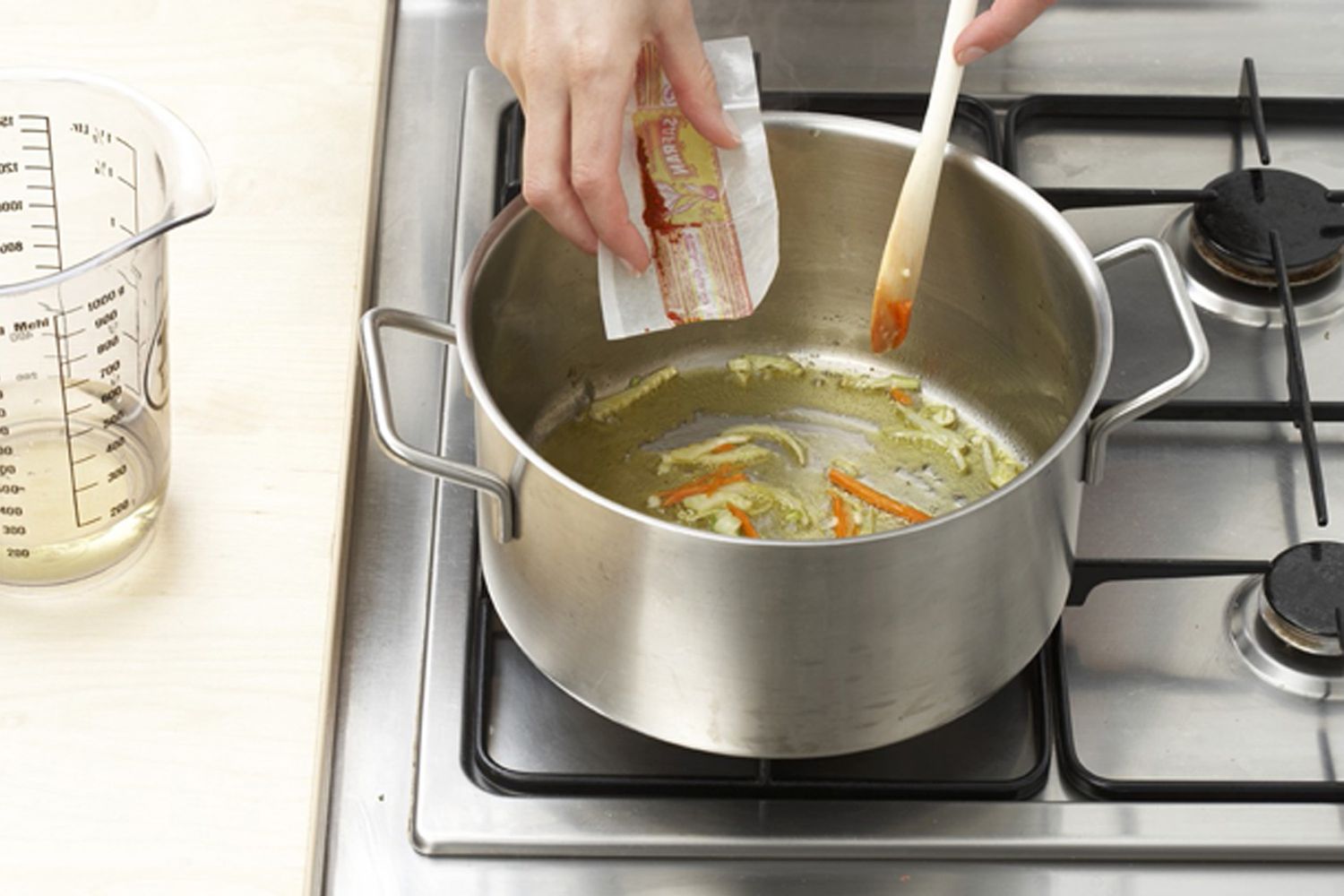 Step: 7/16
Add the white wine and simmer for 2-3 minutes, then stir in the butter and set the pan aside.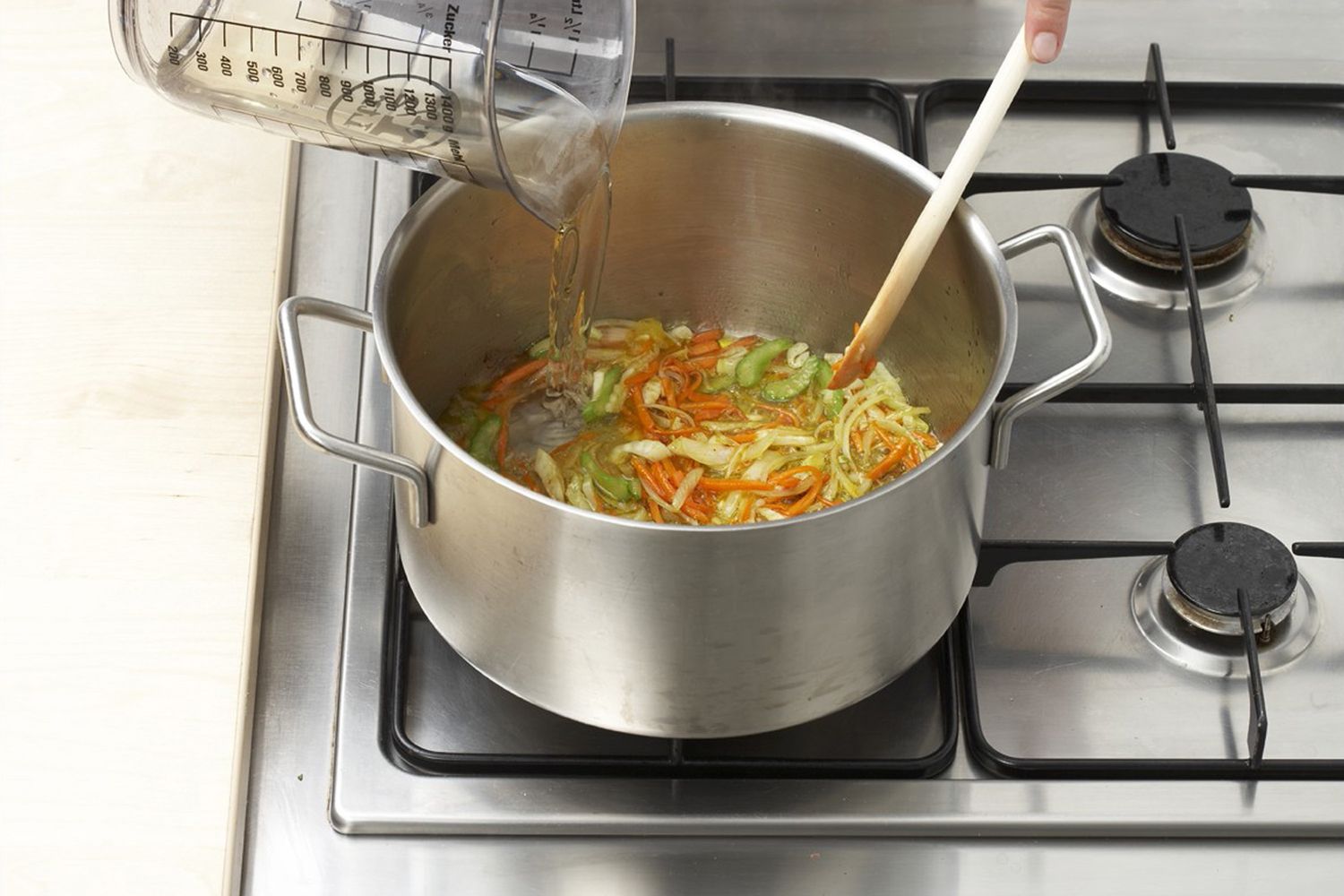 Step: 8/16
Wash and clean the mussels. Throw away any open ones.
Step: 9/16
Fill a large pot about 1cm high with water and bring to the boil. Add the mussels and cook, covered , shaking the pan occasionally, until they have opened.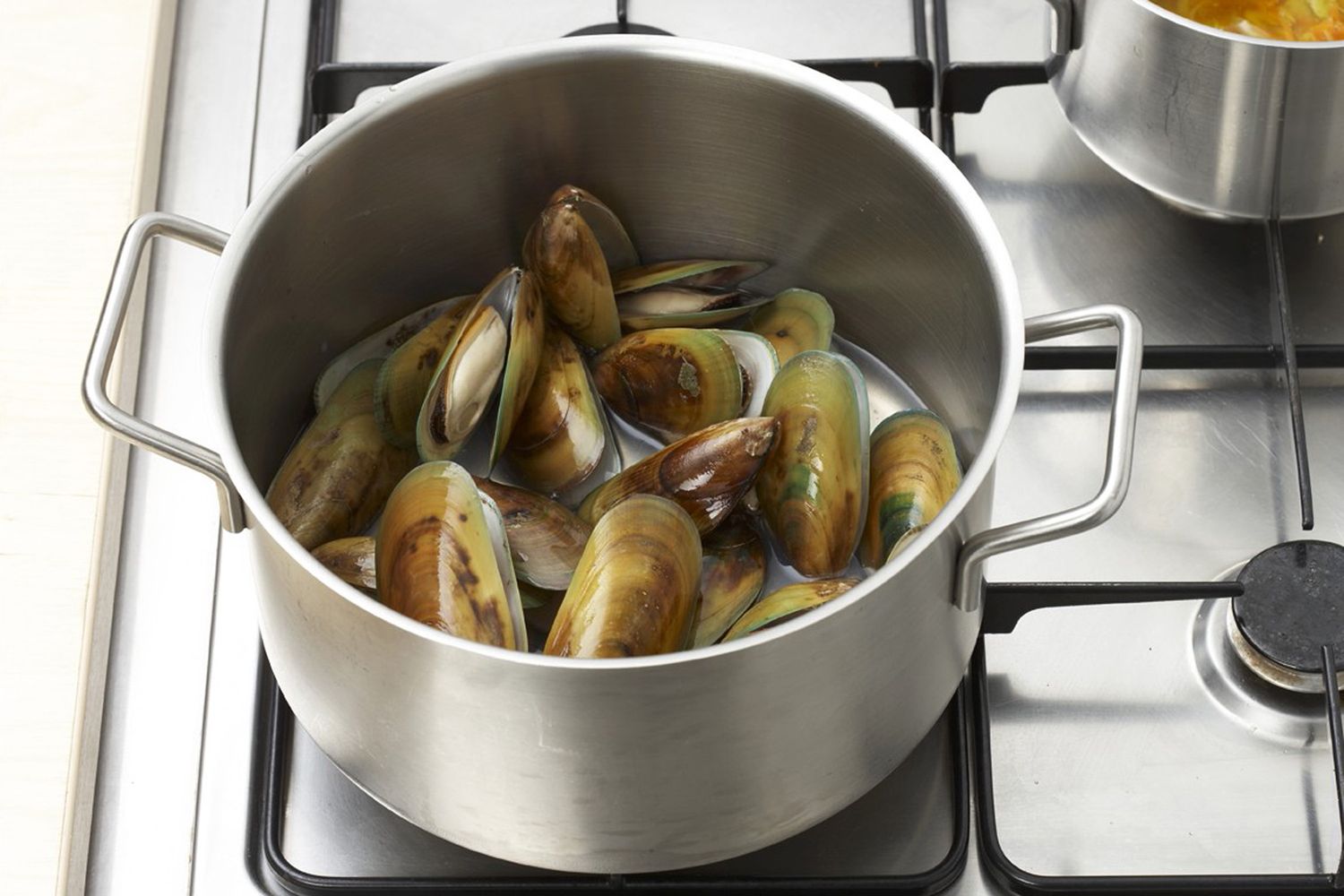 Step: 10/16
Remove the mussels and drain in a sieve, collecting the liquid. Discard any mussels that remain closed.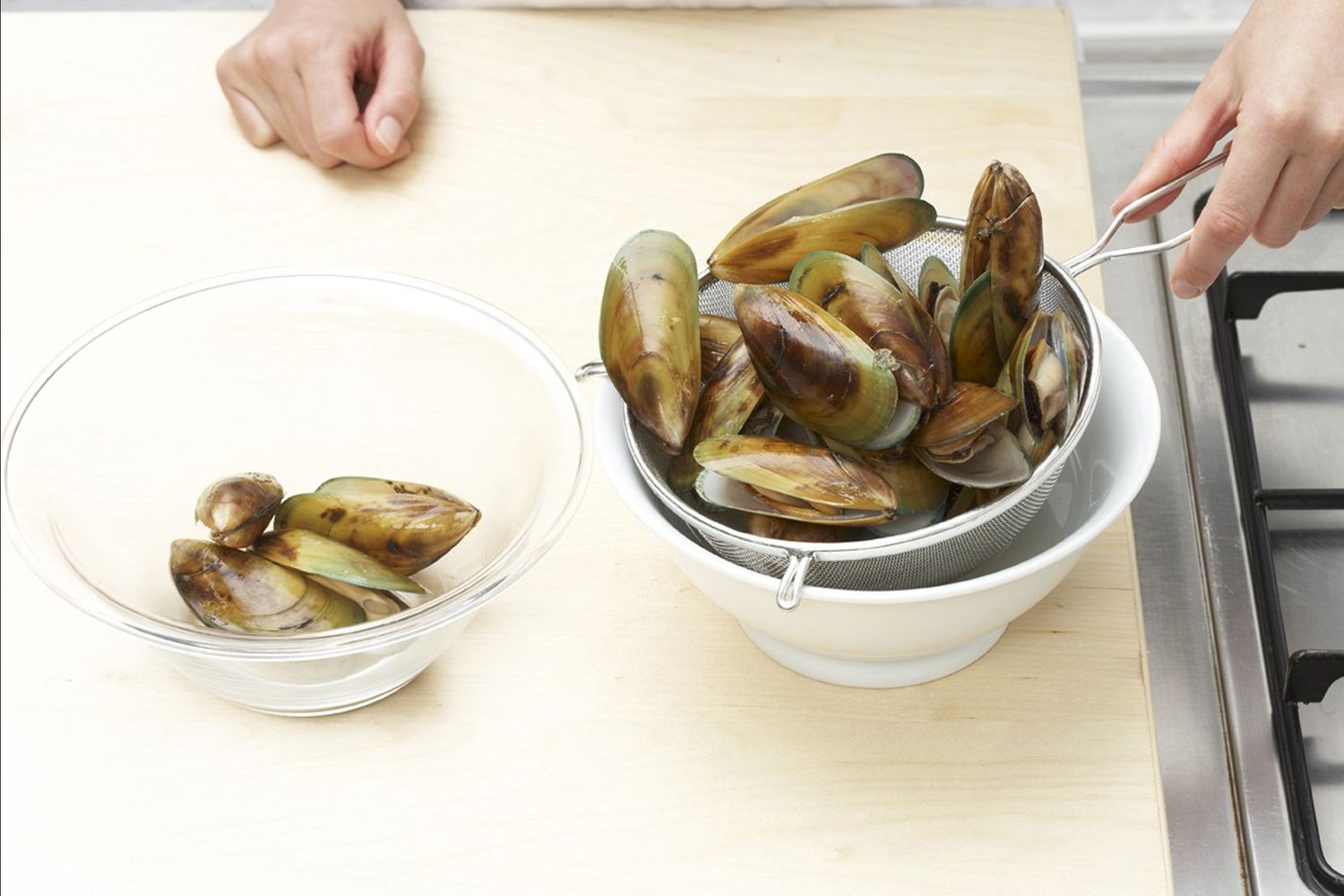 Step: 11/16
Place the open mussels in a bowl and set aside.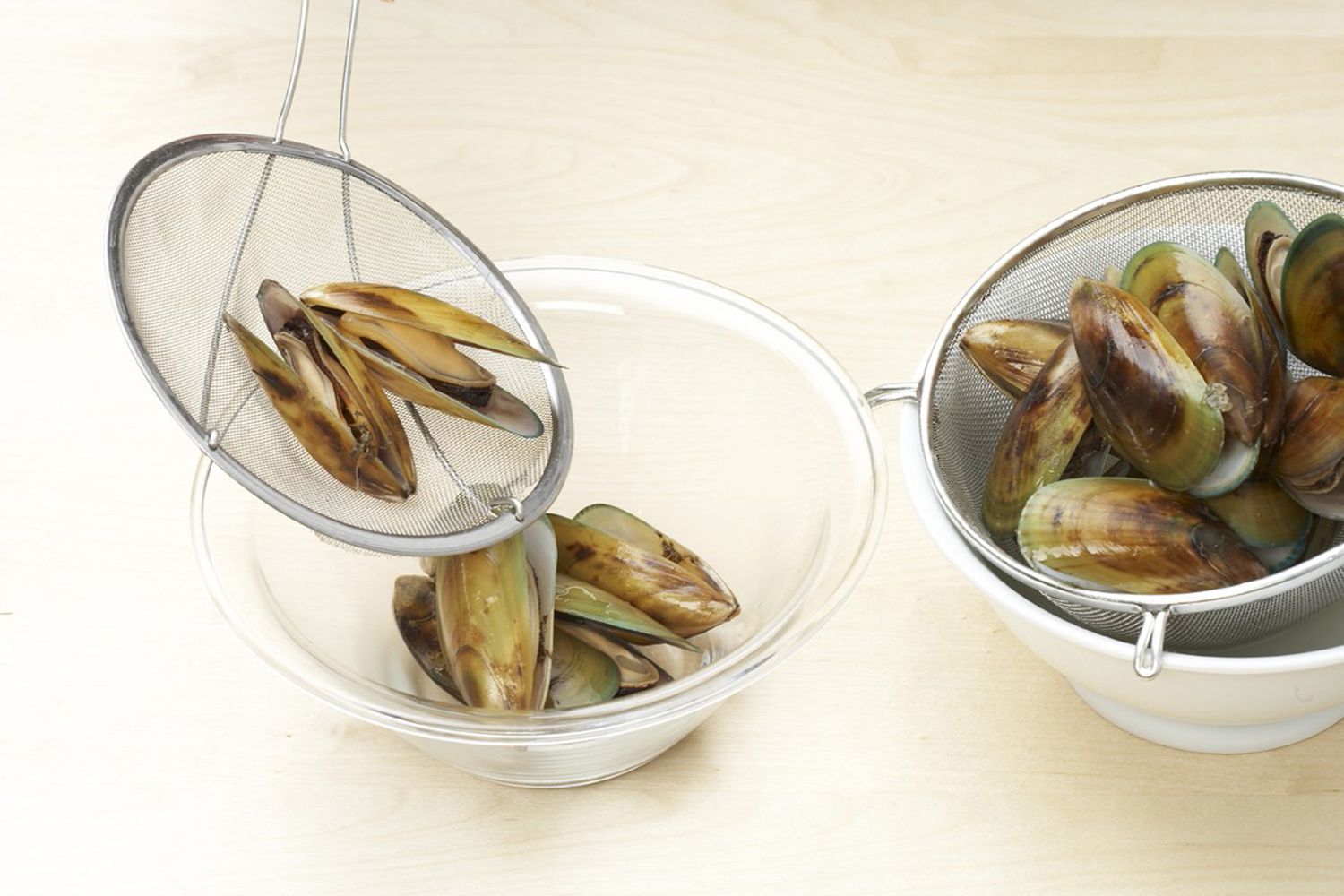 Step: 12/16
Check the mussels individually and remove the beard if necessary.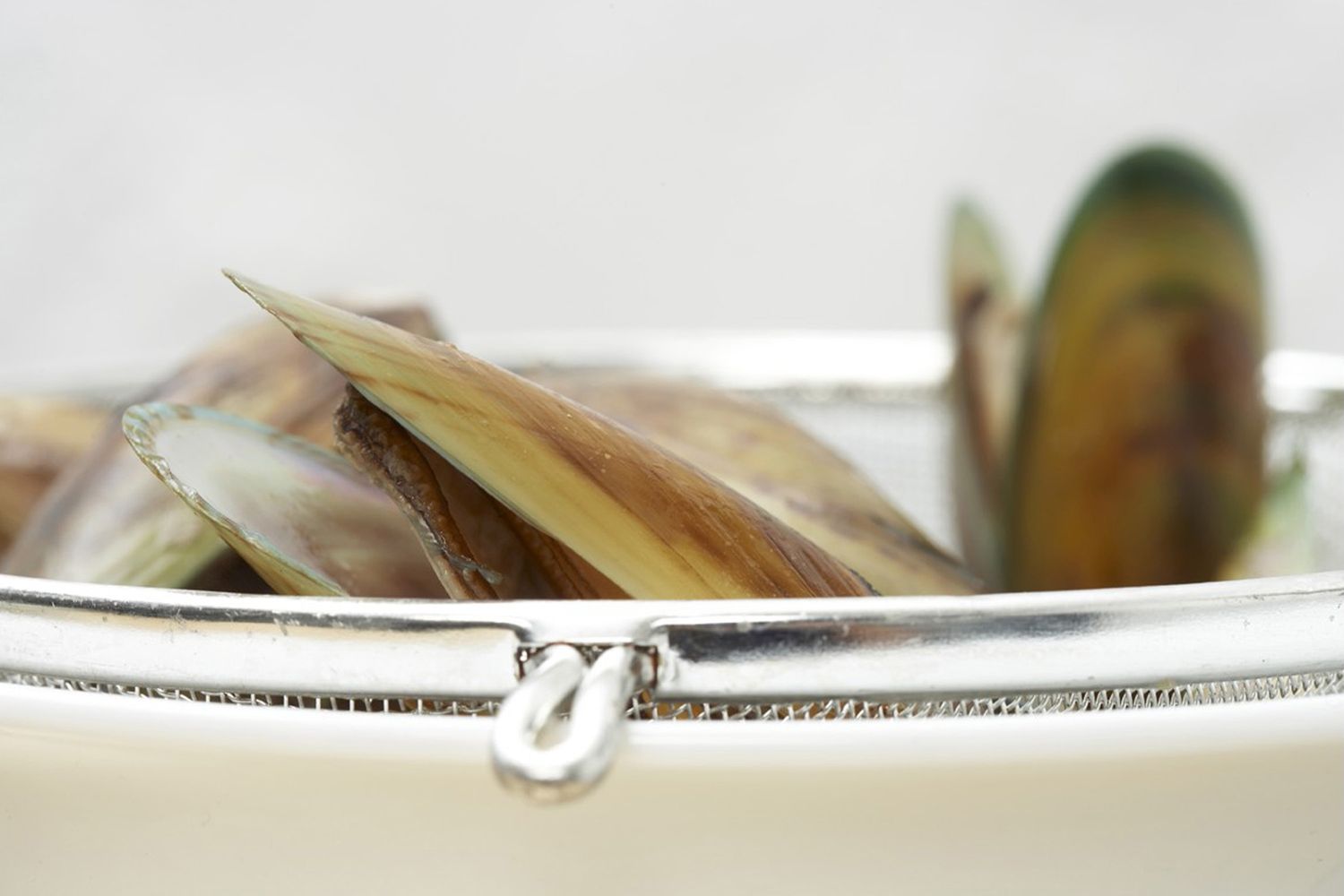 Step: 13/16
Set the mussels aside in a bowl.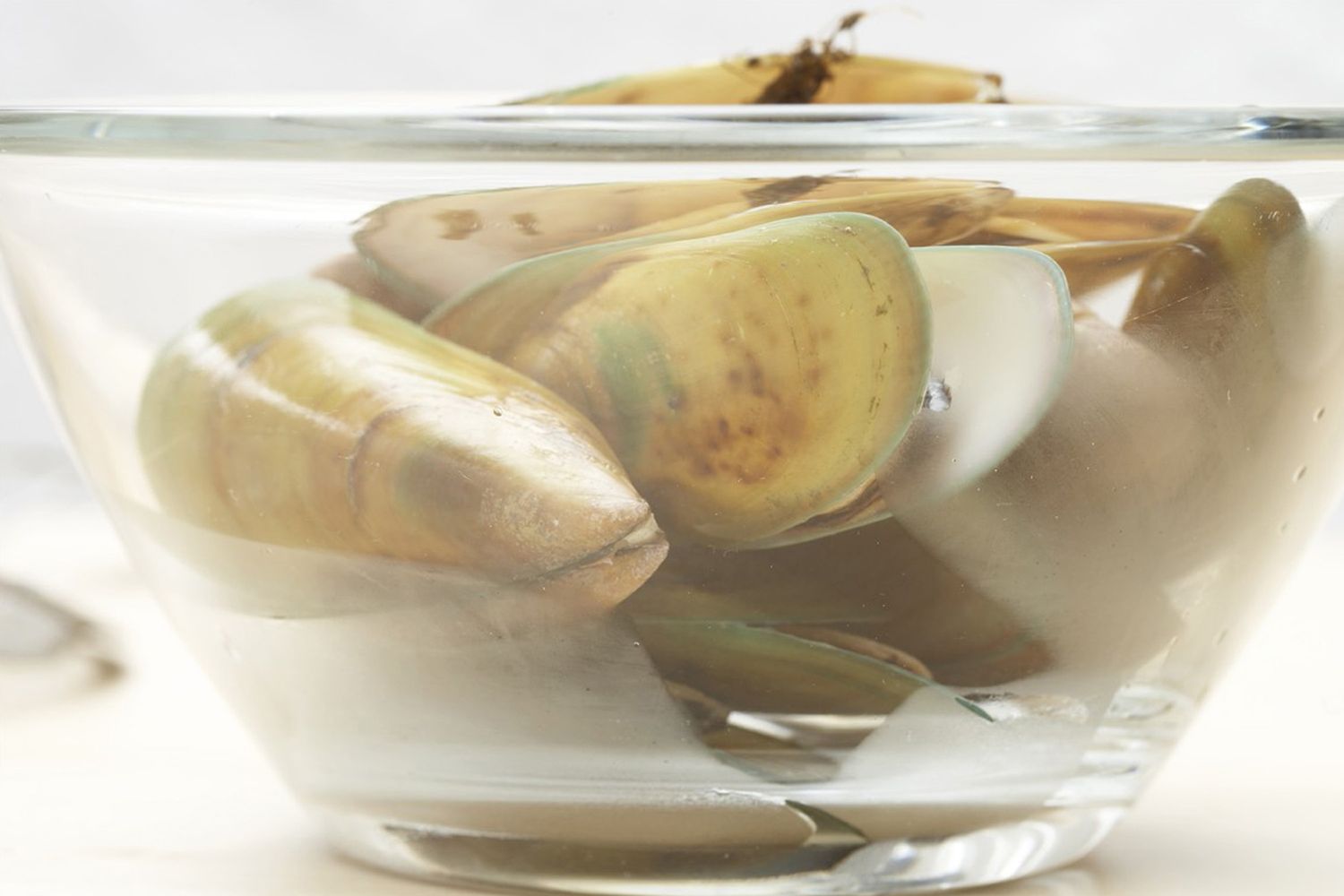 Step: 14/16
Wash the herbs, shake dry, remove any coarse stalks and chop the leaves.
Step: 15/16
Reheat the vegetables, add parsley and dill, and season with salt and espelette pepper.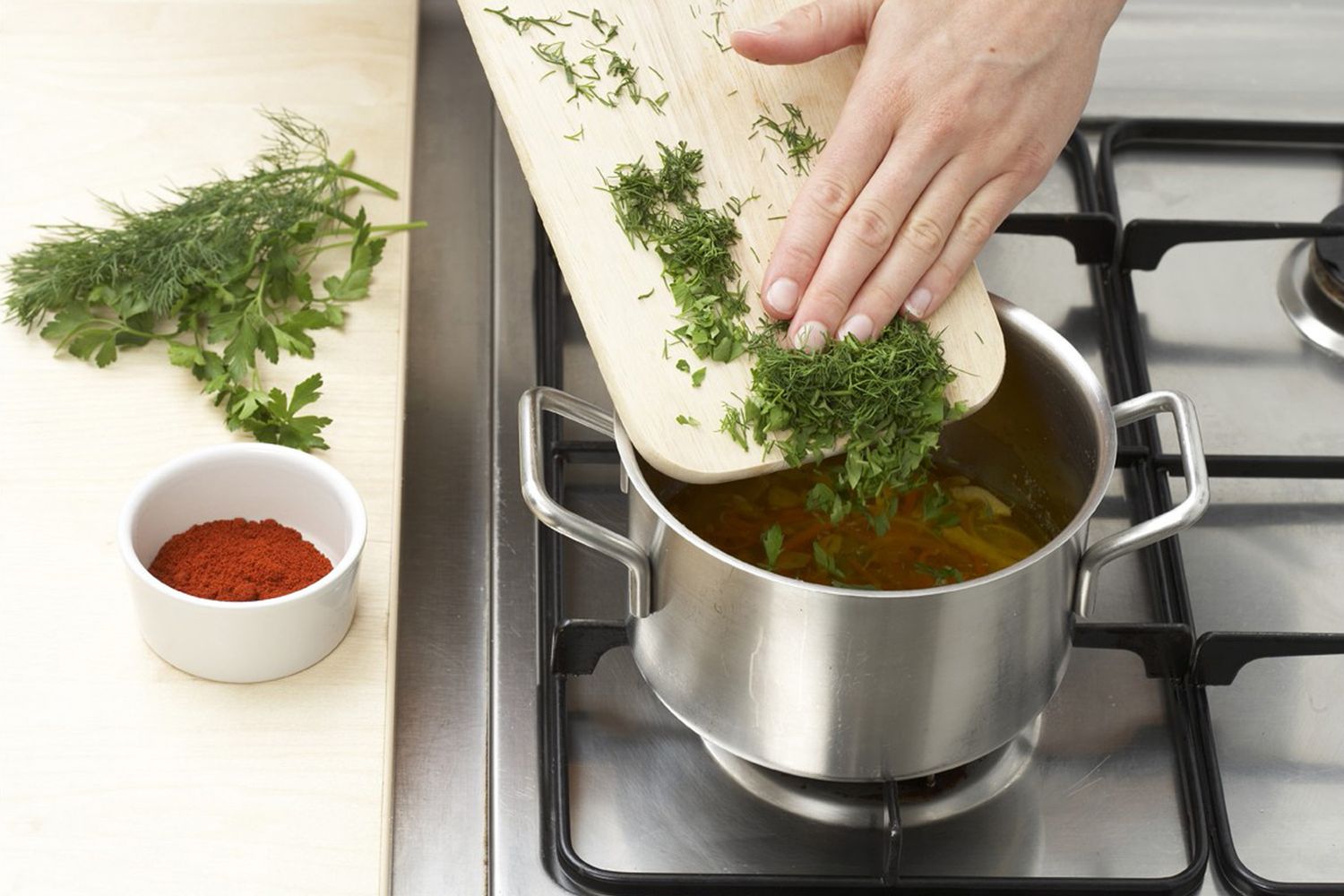 Step: 16/16
If necessary, clean the mussel shells again under cold water and scrape them with a knife. Add the mussels to the vegetables and heat briefly. Taste and, if necessary, add some cooking liquid. Grate the lemon zest into thin strips. Share the mussels and vegetables broth between deep bowls, sprinkle with lemon zest and serve.