Step: 1/10
For the dough, mix the flour with the dried yeast, sugar and salt in a bowl. Add 150ml warm water and the oil. Mix everything with the doiugh hooks of a hand mixer to a smooth dough. Add water as required. Cover the dough with a cloth and leave in a warm place for about 1 hour.
Step: 2/10
Meanwhile, place the lentils in a saucepan, cover with water, bring to the boil then simmer for 15 minutes until the lentils are soft. Rinse and drain.
Step: 3/10
Peel and finely dice the onions, garlic and carrots.
Step: 4/10
Heat the oil in a pan and slowly fry the onions until golden. Add the carrots and garlic and saute briefly, then stir in the tomato paste. Season with salt, pepper and both varieties of paprika and cook for a further 3-4 minutes. Puree half of the lentils with 70ml water in the blender. Add the lentil puree and lentils to the vegetable mixture and cook again for 5-10 minutes.
Step: 5/10
Transfer the filling to a bowl, allow to cool slightly and add the egg and oregano.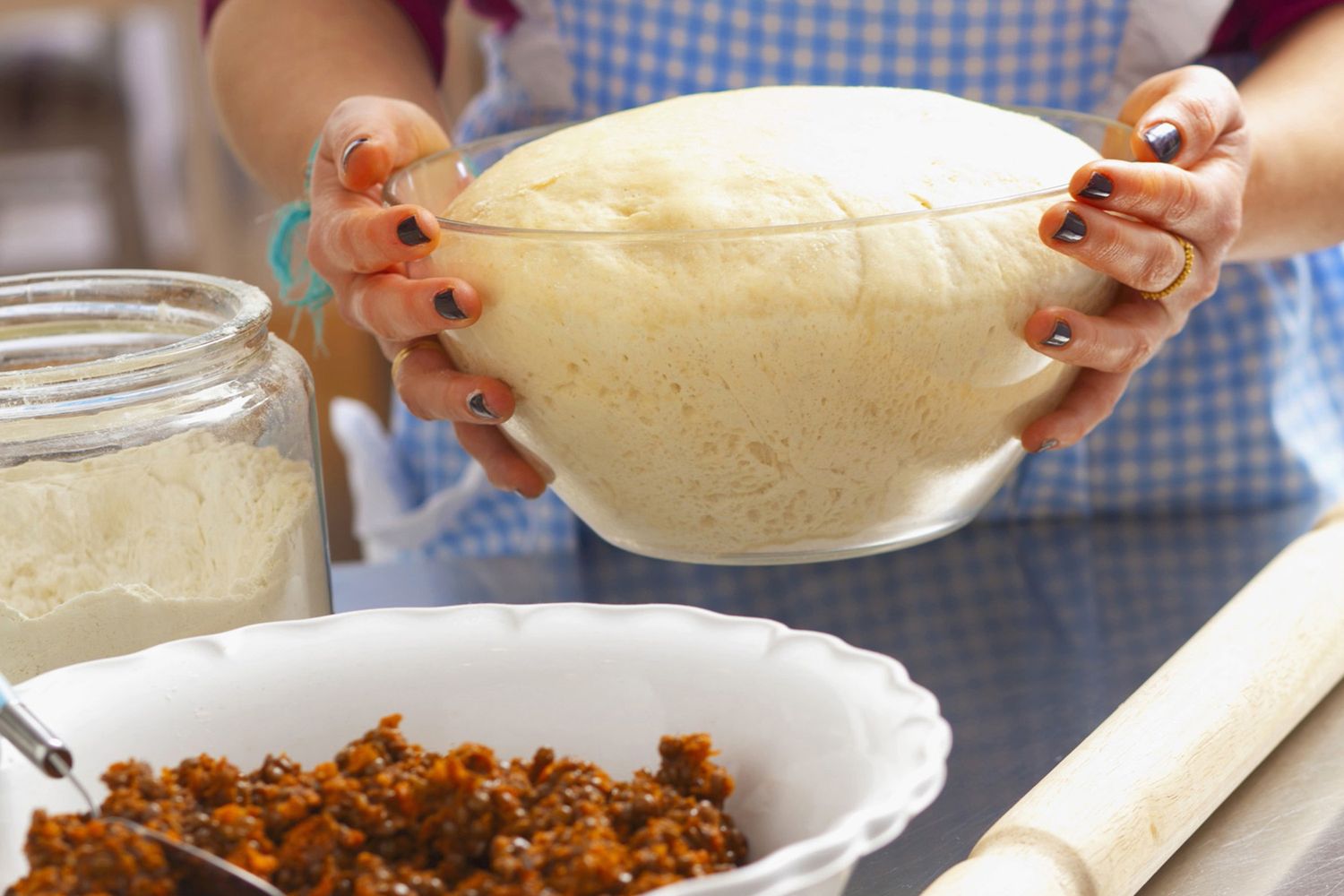 Step: 6/10
Preheat the oven to 190°C (170°C fan, gas 5). Line a baking sheet with baking paper. Halve the dough and roll out one piece on a floured surface to form a 1 cm thick rectangle.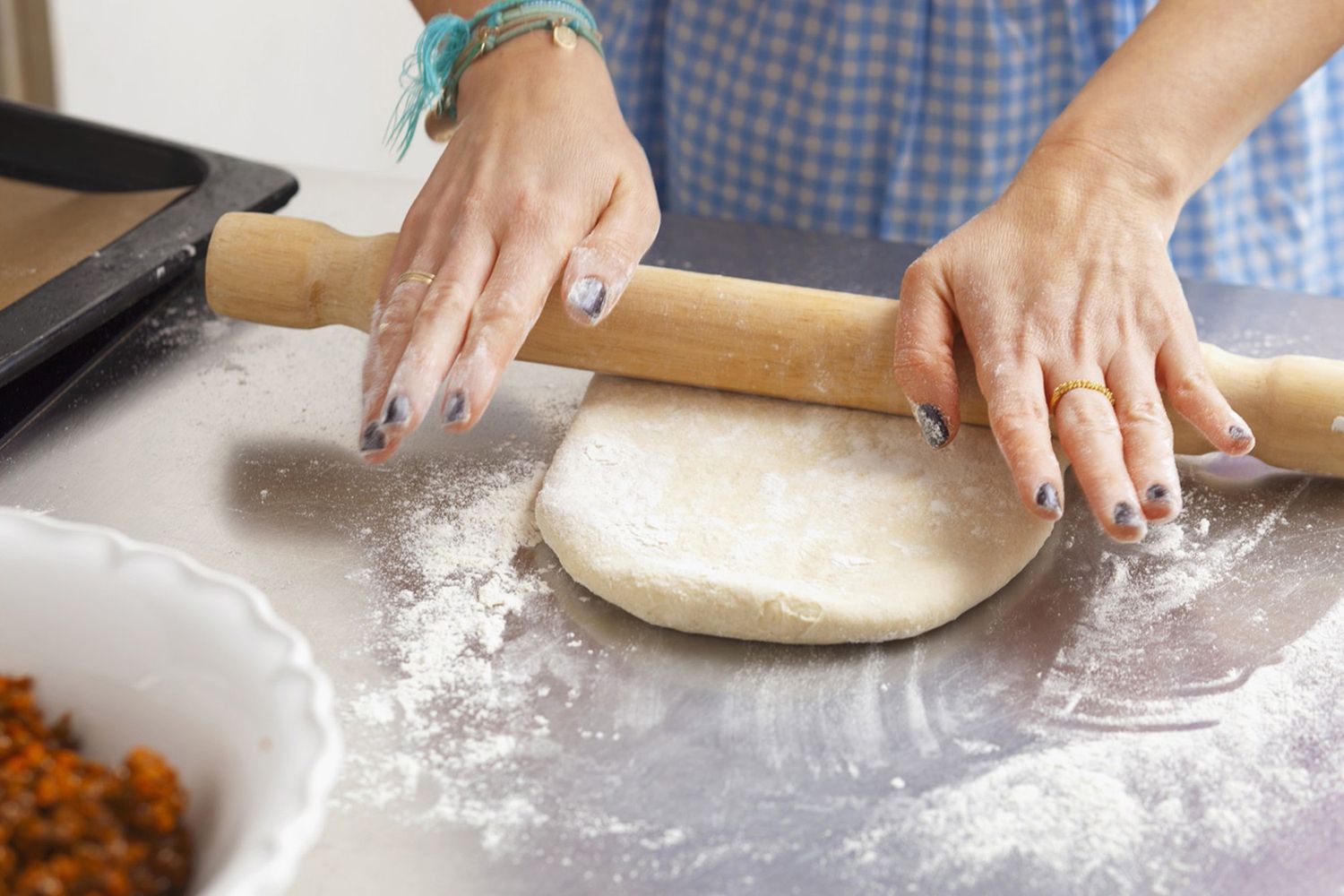 Step: 7/10
Spread half of the filling in the centre of the dough. Mix the egg yolks with 2 tbsp water and brush over the dough.
Step: 8/10
Roll up the dough from the long side and squeeze the edge to seal. Prepare the other dough roll in the same way.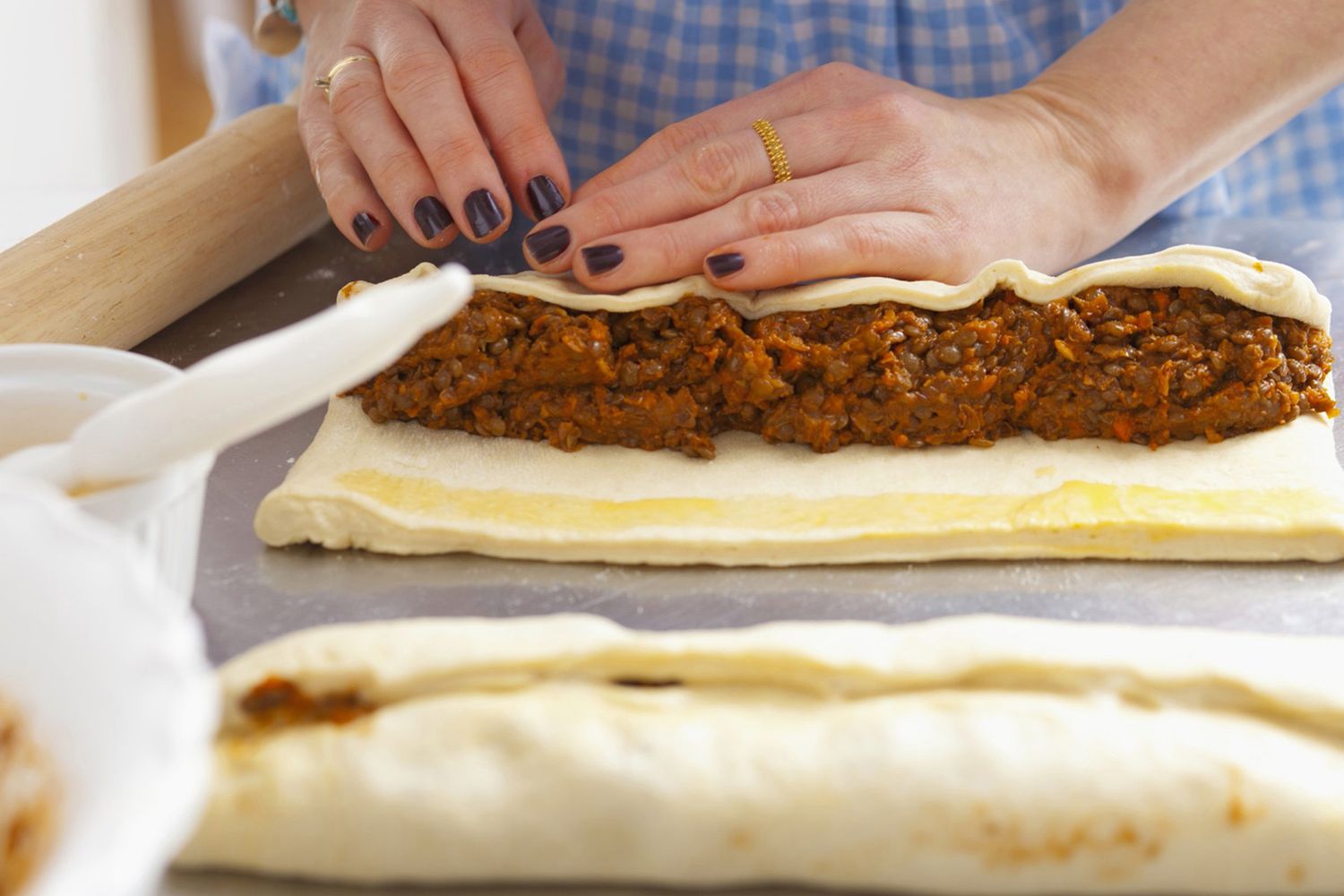 Step: 9/10
Place the dough rolls, seam side down, and cut into 5cm wide pieces.
Step: 10/10
Place the rolls on the prepared baking sheet and brush the surface with beaten egg yolk. Bake the rolls in the oven for 20 minutes until golden brown.