Step: 1/14
Wash the bone marrows and meat pieces and drain. Place the marrow bones in a large saucepan and cover with plenty of water, then bring to the boil. Add the meat and ox tails, blanch everything briefly, drain, rinse and drain.
Step: 2/14
Meanwhile peel the onions.
Step: 3/14
Halve the ginger lengthways.
Step: 4/14
Grease a griddle pan and cook the onions and ginger, cut side down, for 6 minutes until browned.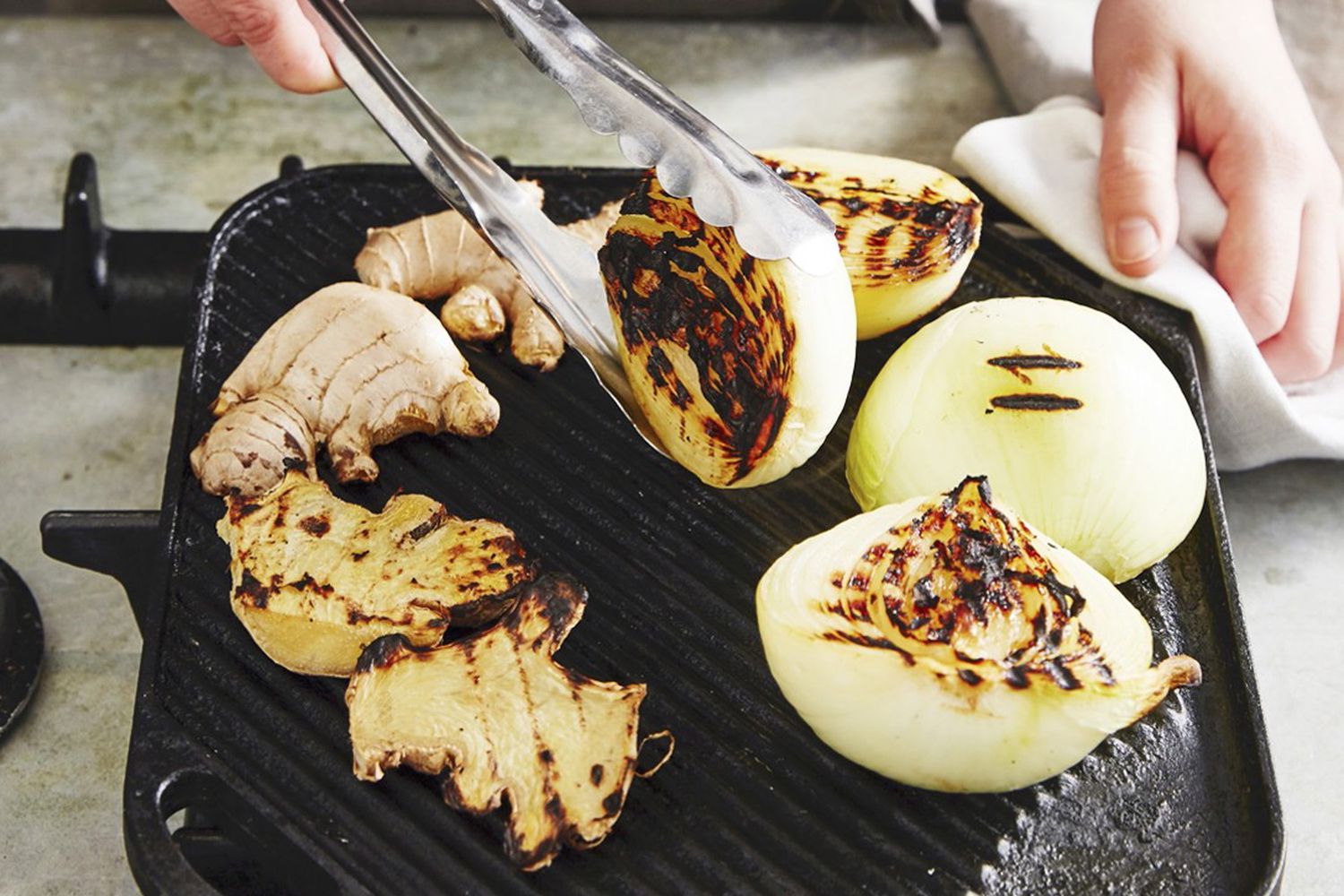 Step: 5/14
Roast the spices in an dry non-stick pan for 5 minutes until aromatic. Put the roasted spices in a muslin bag.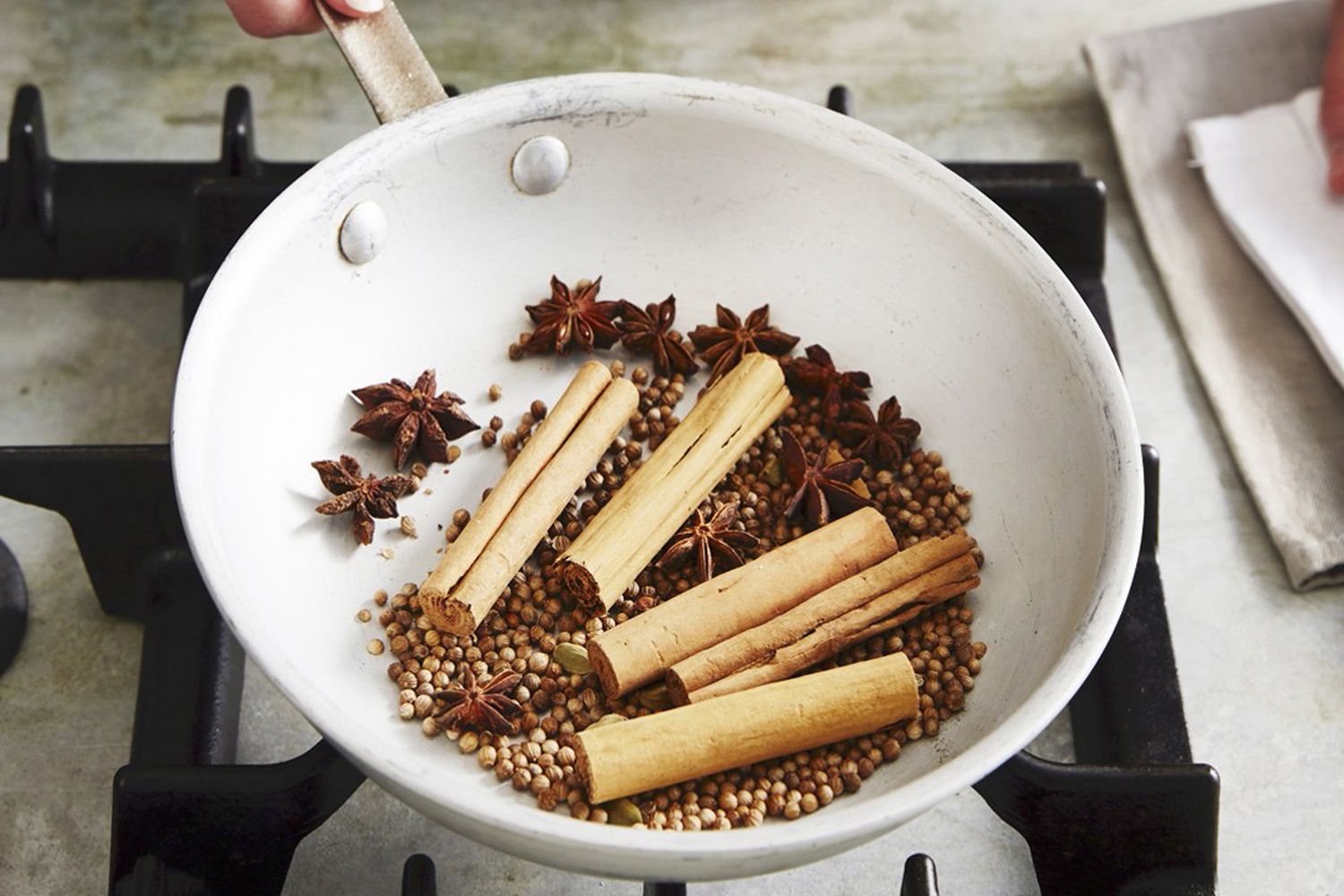 Step: 6/14
Bring 7l water to the boil in a large pan, add the meat and the bone, and season with 1-2 tbsp salt and sugar. Add the browned onions and ginger and simmer for about an hour. Skim off the scum from the surface regularly. Remove the beef breast and allow to cool. Simmer the stock with the rest of the bones and the oxtail for another 2 hours.
Step: 7/14
Remove the remaining meat and bones from the stock and allow to cool. Detach the meat from the bones and cool. Cut the beef breast into thin slices.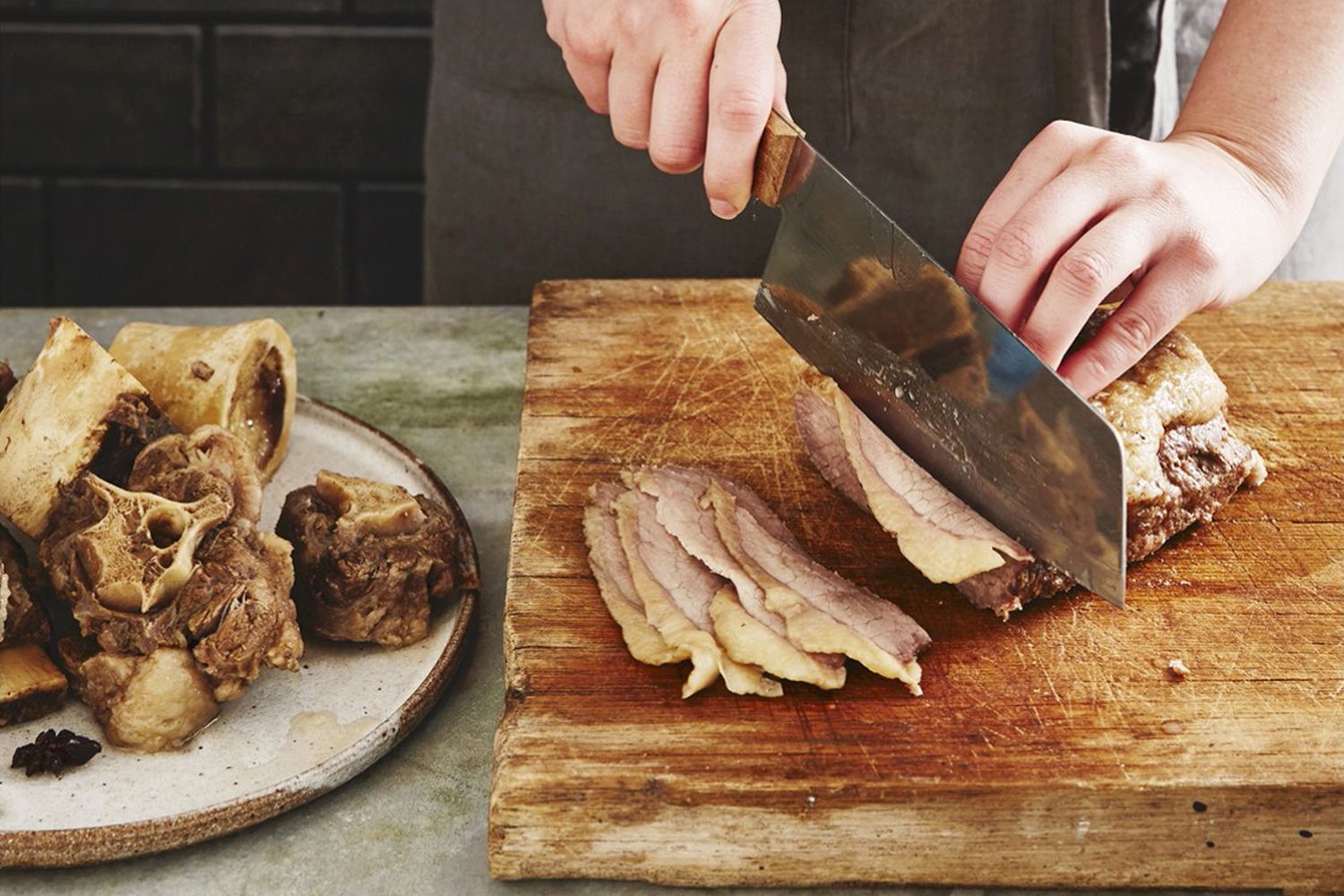 Step: 8/14
Pass the stock through a sieve into a fresh pot and measure 6l. Reserve the rest of the broth for another recipe. Add the ginger, spice bag and fish sauce and bring to the boil again.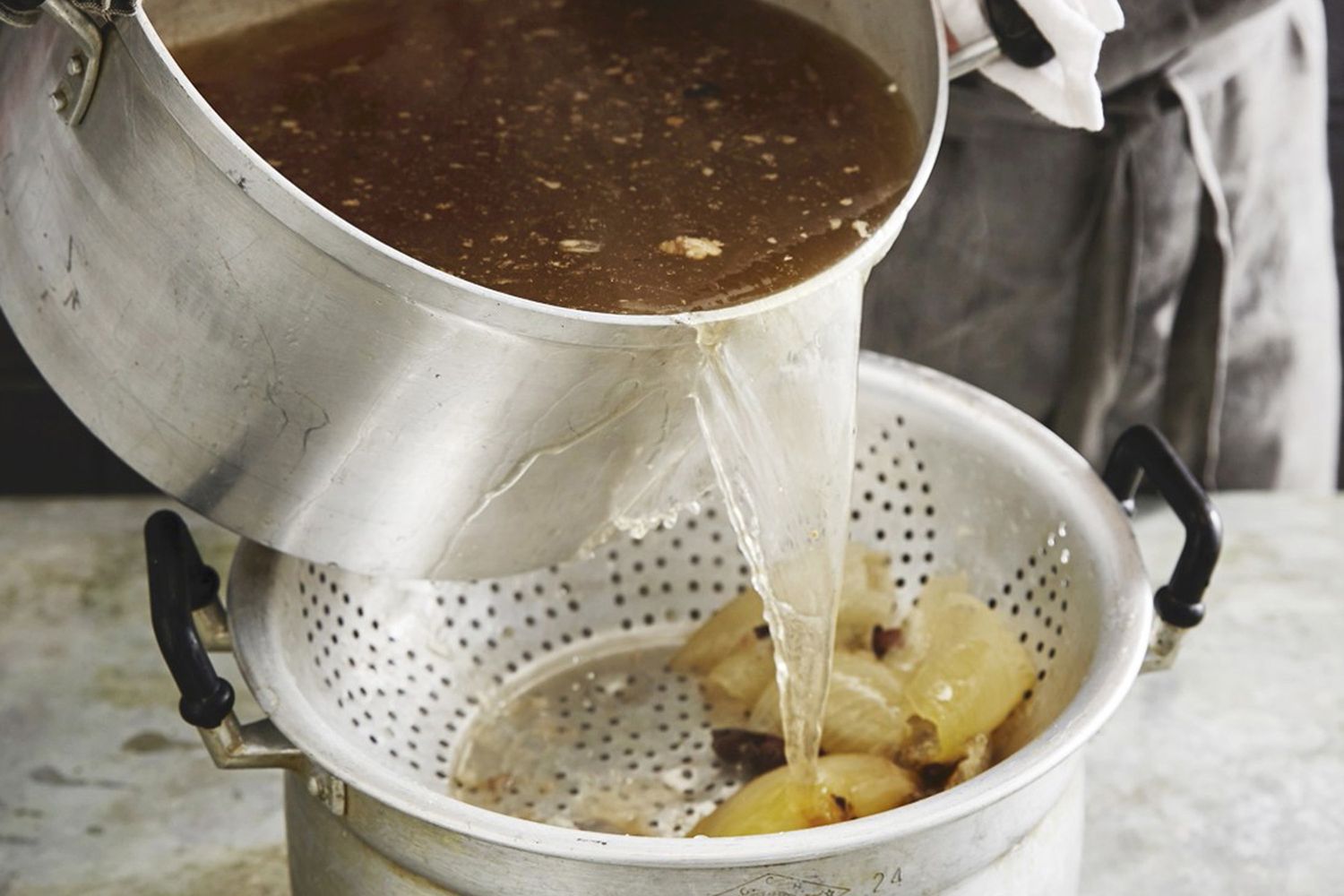 Step: 9/14
Wash the spring onions and cut into rings. Wash the coriander and finely chop. Peel the radish, finely grate and place in a bowl. Cut the rumpsteak into fine slices.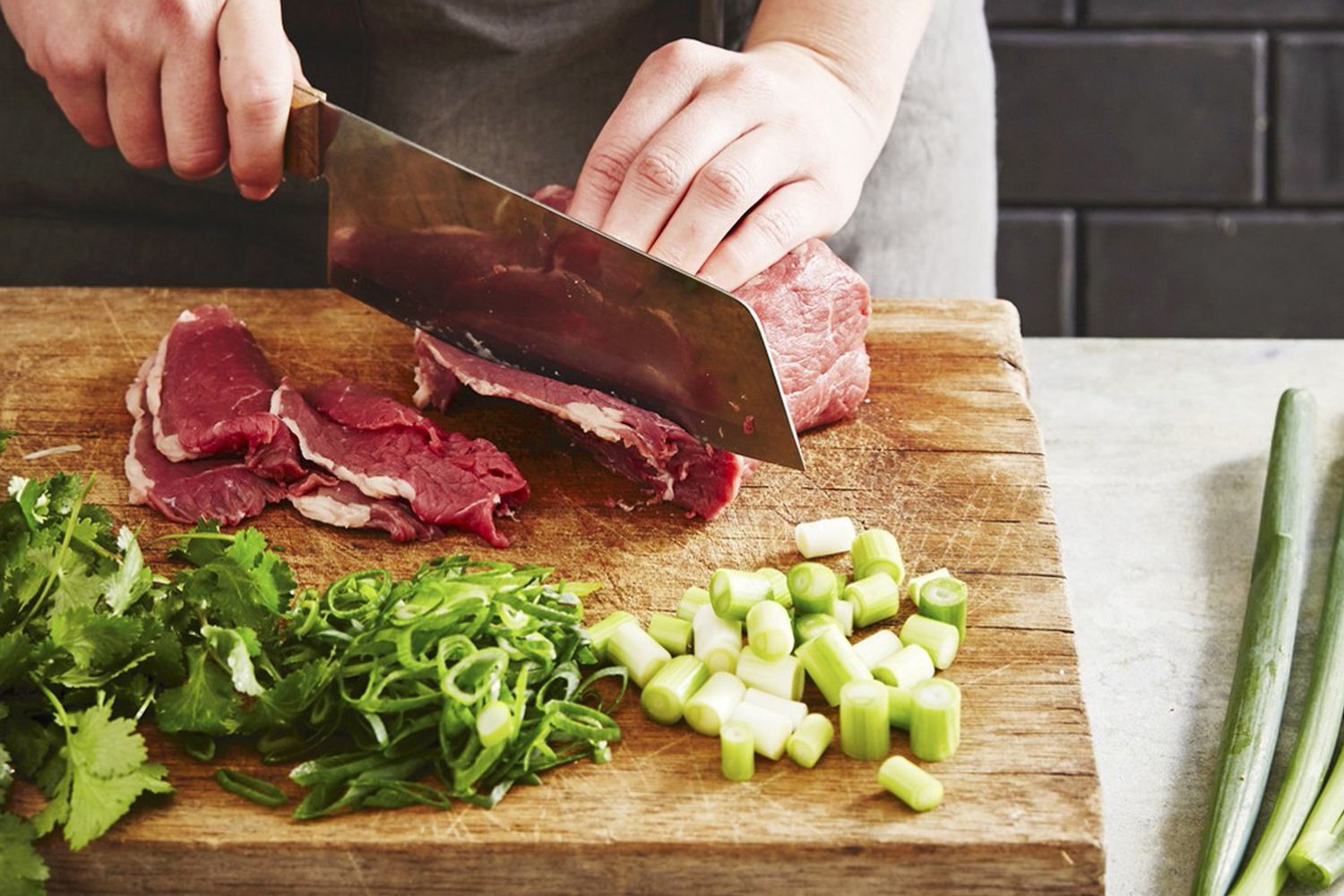 Step: 10/14
Rinse the herbs, pluck the leaves, shake dry and arrange on a plate.
Step: 11/14
Wash the chillies, deseed and cut into rings.
Step: 12/14
Wash the lemon, pat dry and cut into slices.
Step: 13/14
Blanch the soy sprouts in boiling salted water, then drain. Place the lemon, chilli rings and soy sprouts on the herb plate.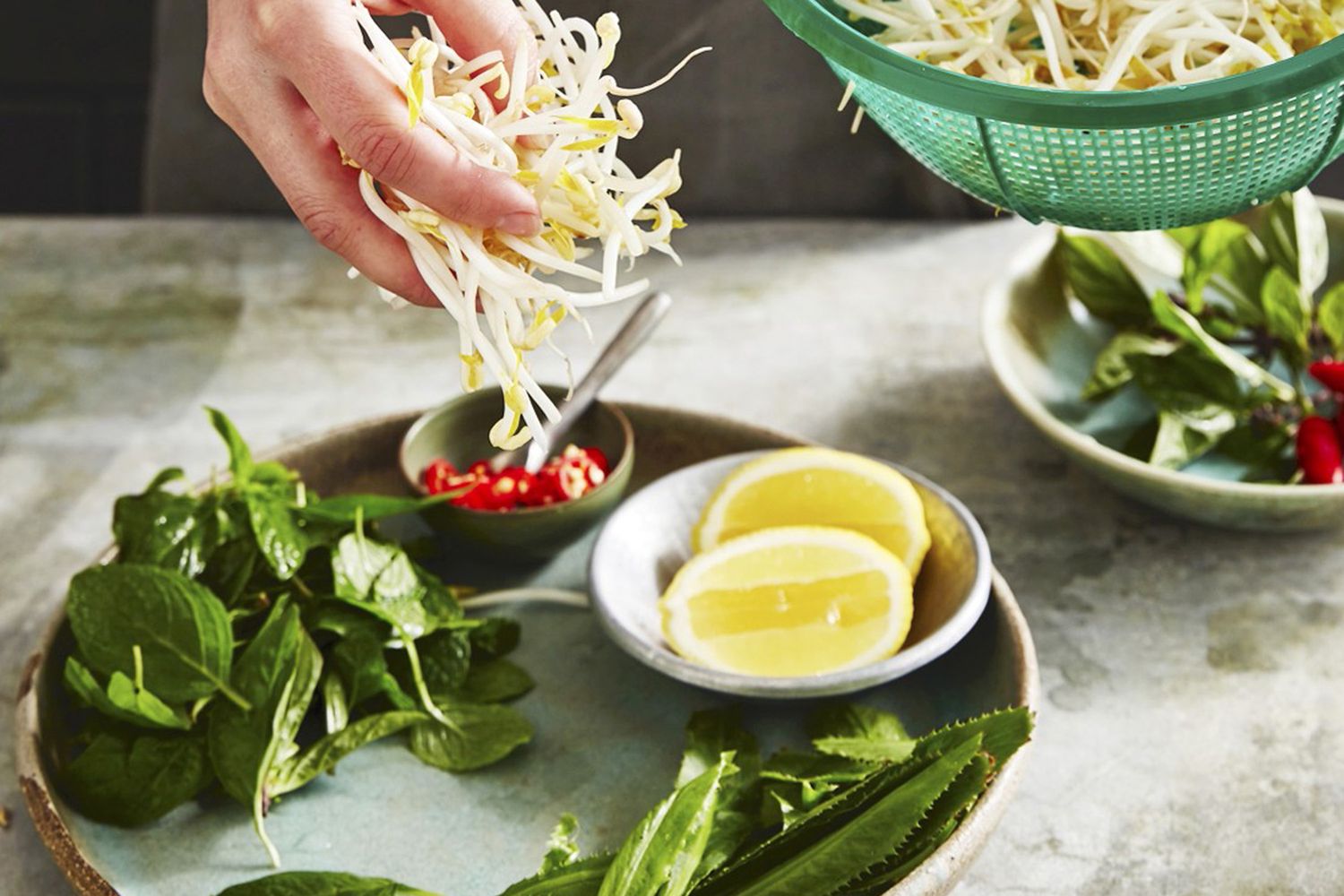 Step: 14/14
Soak the rice noodles according to pack instructions, then drain. Arrange the rice noodles in bowls. Add the cooked beef slices, the ox, spring onion, chilli rings and radish strips. Season the hot broth with salt, pepper and fish sauce and pour over the ingredients in the bowl. Serve with soy sprouts, herbs and raw meat. Serve the lemon and chilli paste separately.