Step: 1/16
Preheat the oven to 200°C (180°C fan, gas 6). Let the puff pastry thaw. Peel and slice the carrots.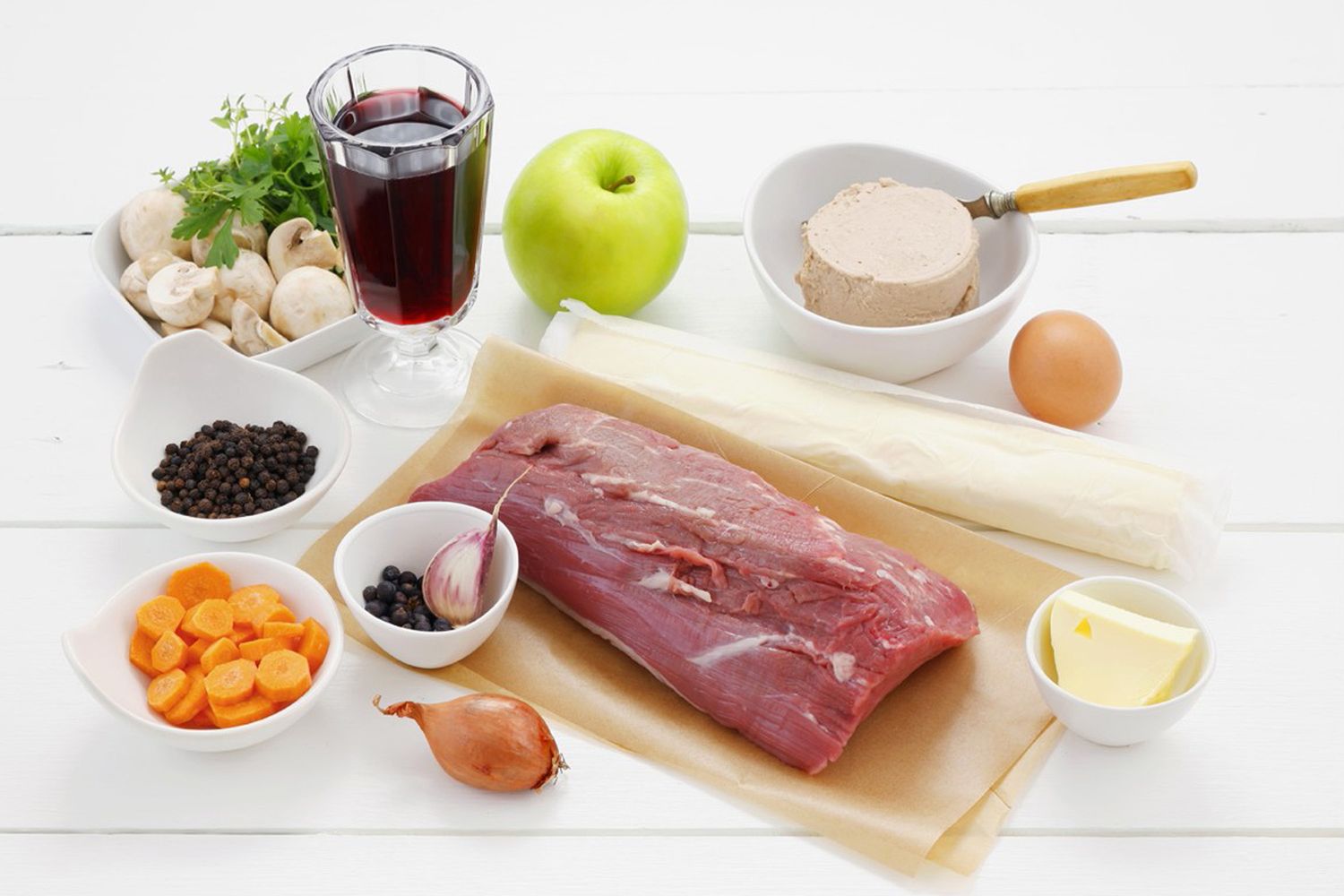 Step: 2/16
Wash and quarter the apple, core and slice.
Step: 3/16
Peel and slice a shallot and the garlic.
Step: 4/16
Mix altogether in a roasting tin.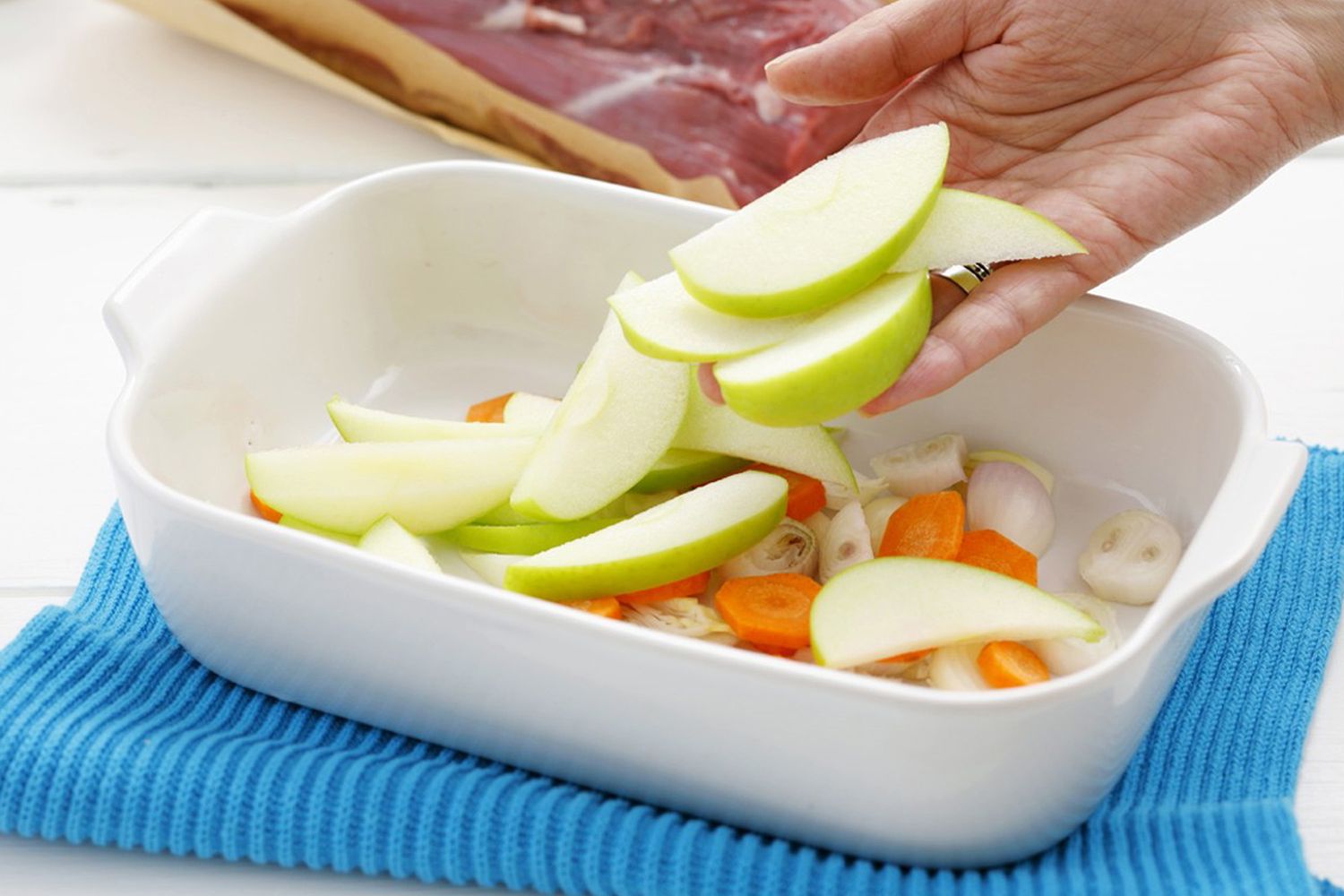 Step: 5/16
Pour in the wine and add the berries.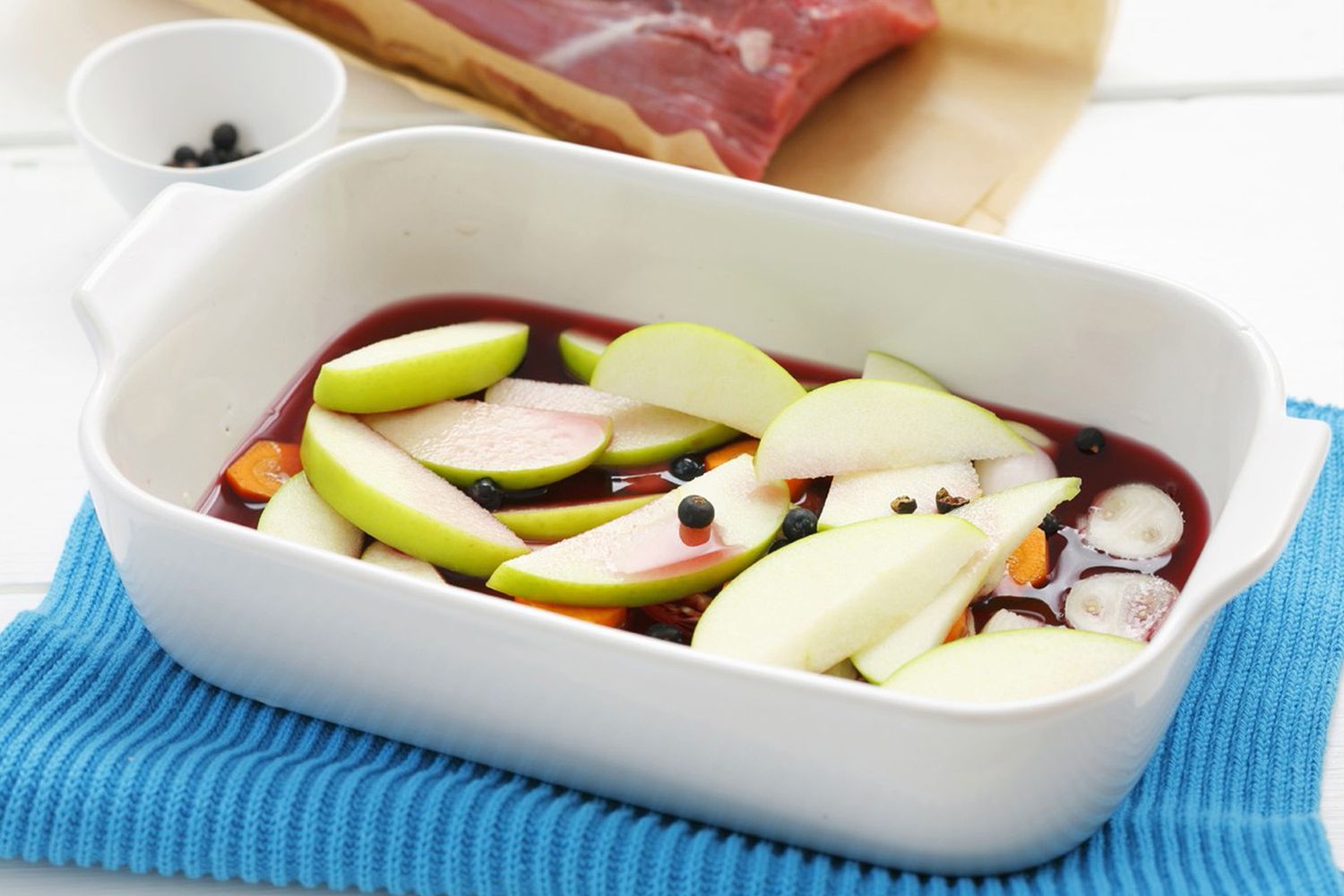 Step: 6/16
Place the meat in the marinade. Cover and leave to marinate for 24 hours. Turn halfway through.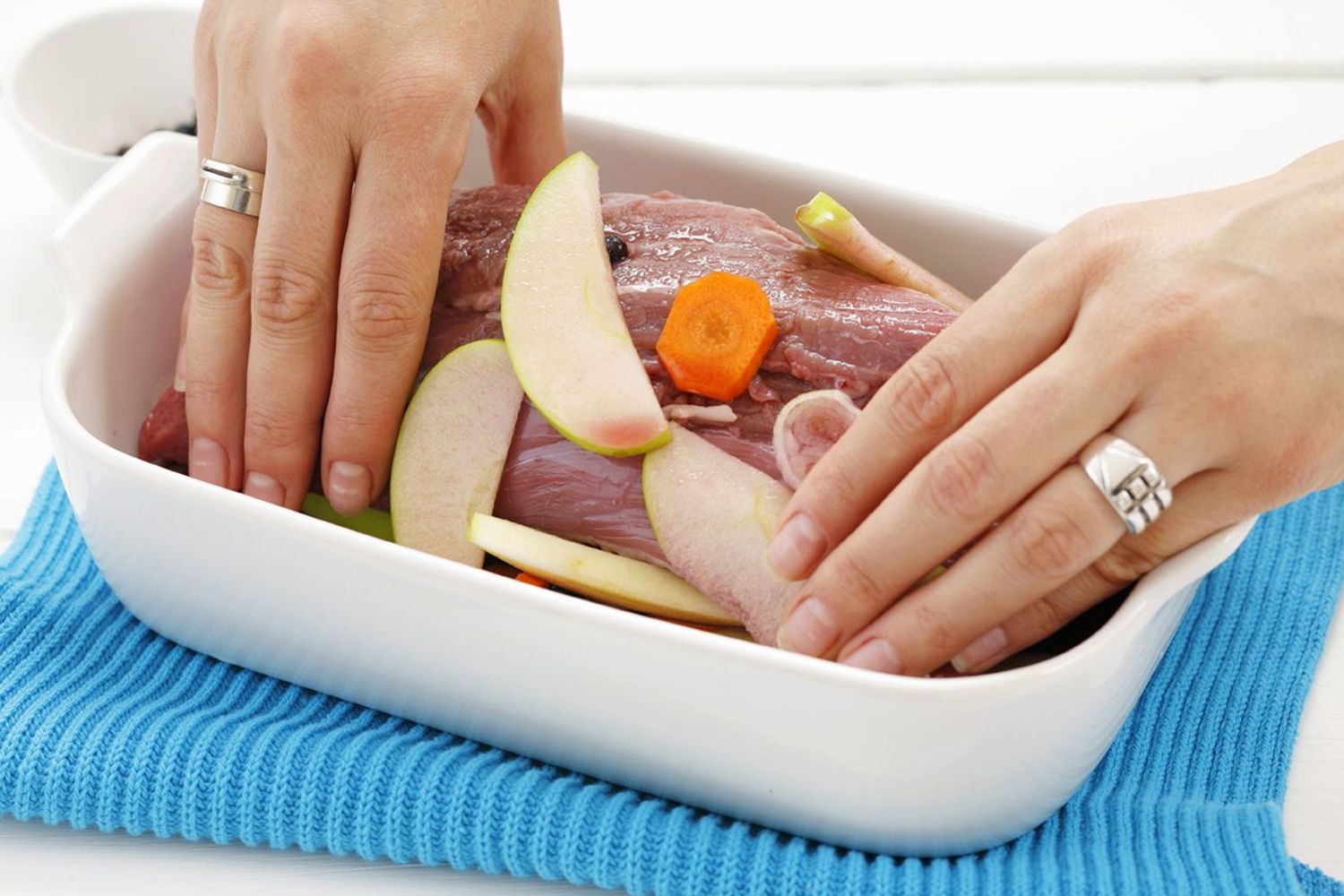 Step: 7/16
Clean and dice the button mushrooms.
Step: 8/16
Peel and chop the second shallot.
Step: 9/16
Saute in a hot pan in 1 tbsp oil until softened. Add the mushrooms and cook until the liquid evaporates. Remove from the heat, mix in the parsley and season with salt and pepper.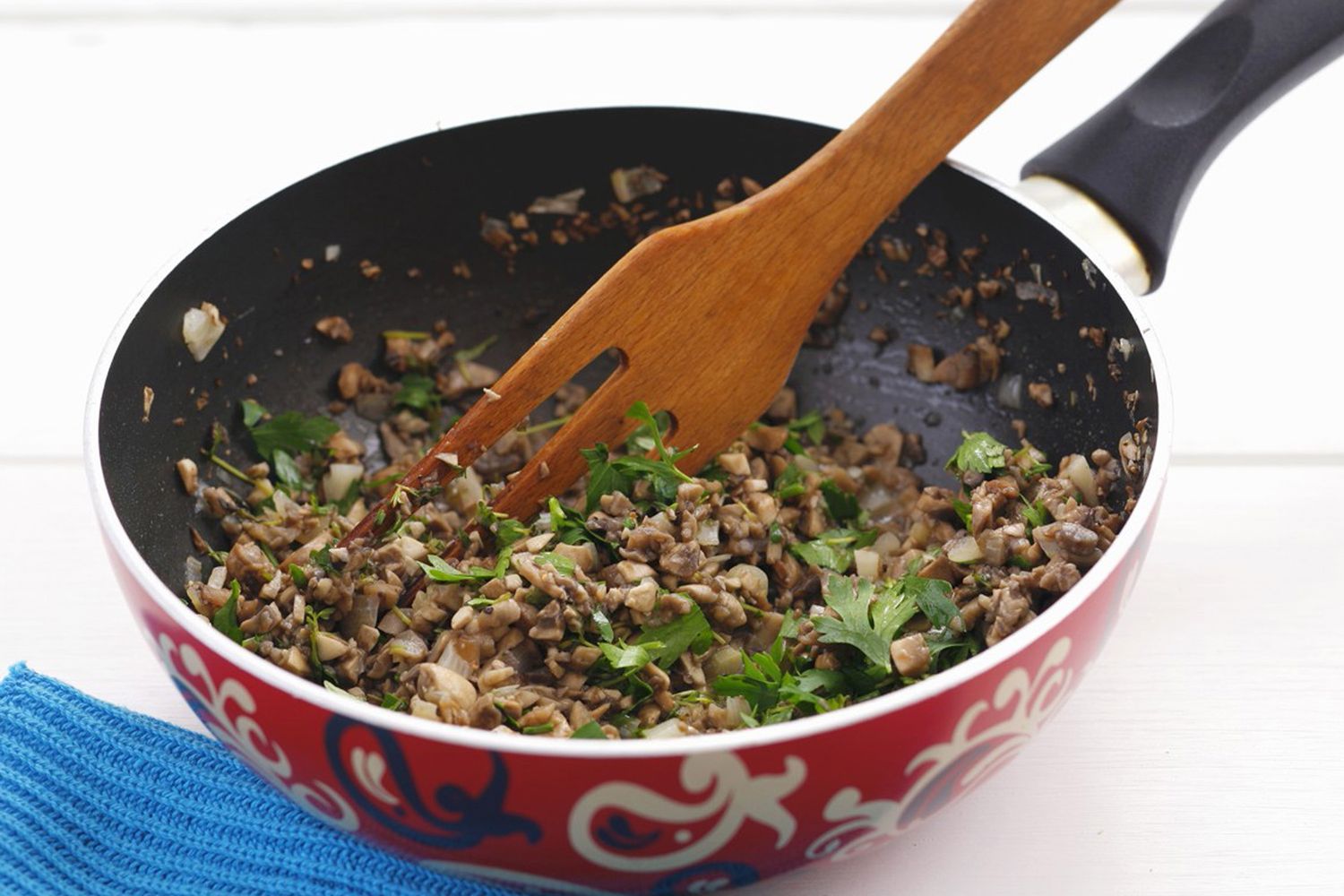 Step: 10/16
Crush the pepper in the mortar and spread out on a plate. Remove the meat from the marinade, pat dry and brown all over in a hot pan in the remaining oil. Turn in the pepper to coat.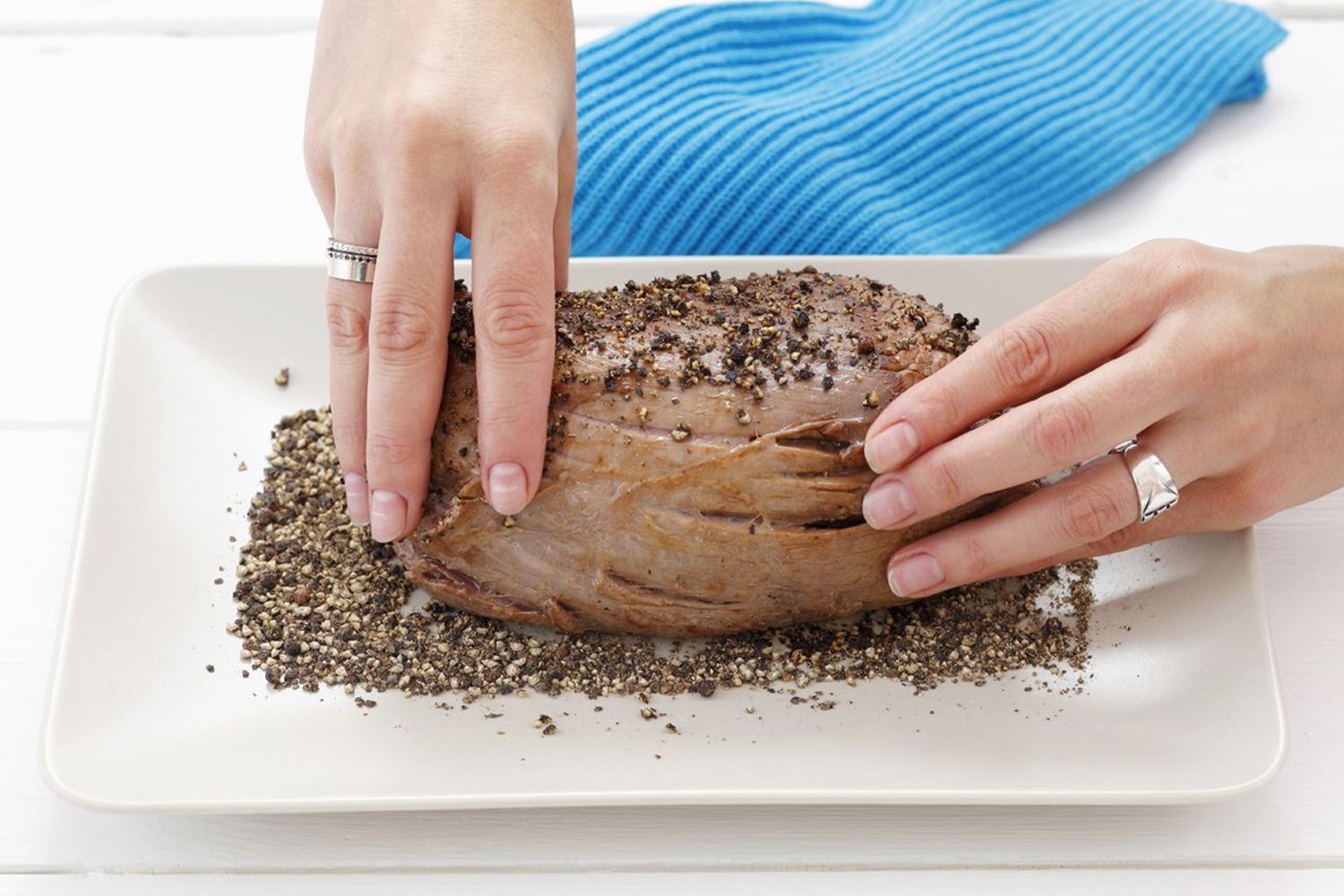 Step: 11/16
Unroll the puff pastry and spread the centre with some goose liver.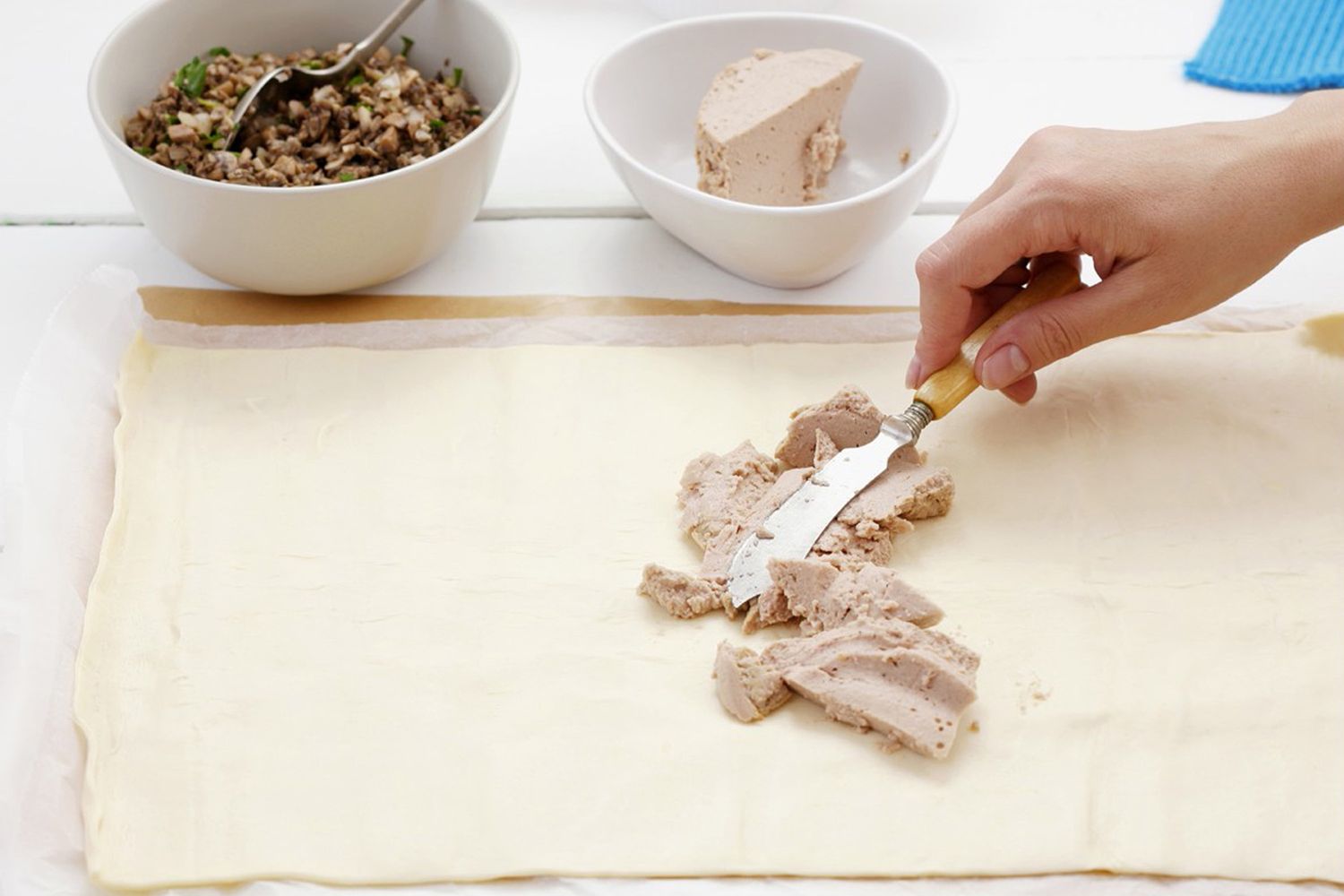 Step: 12/16
Spread over about a third of the mushrooms.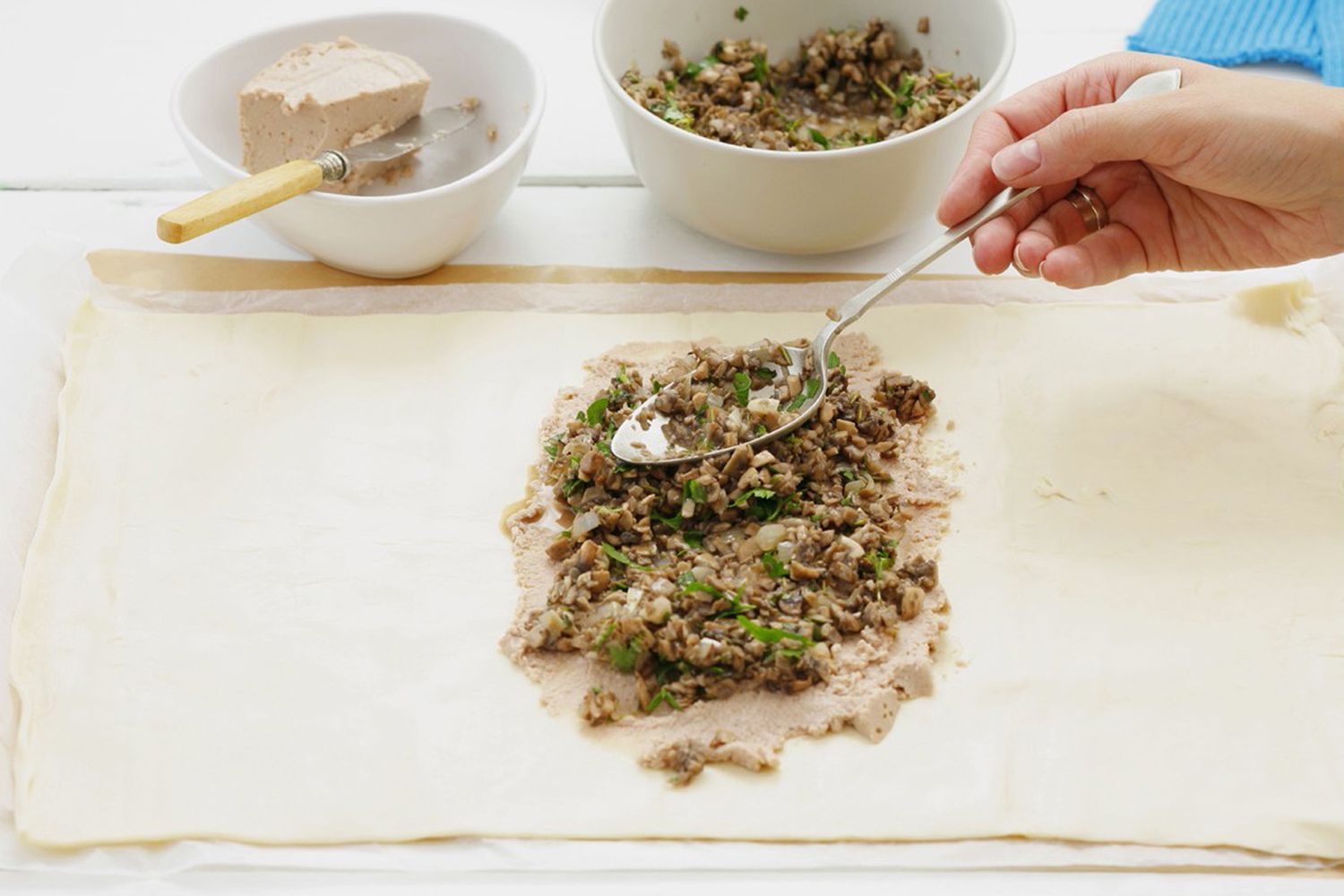 Step: 13/16
Place the meat on top and spread with the remaining goose liver. Place the remaining mushrooms on top and lightly press on all sides.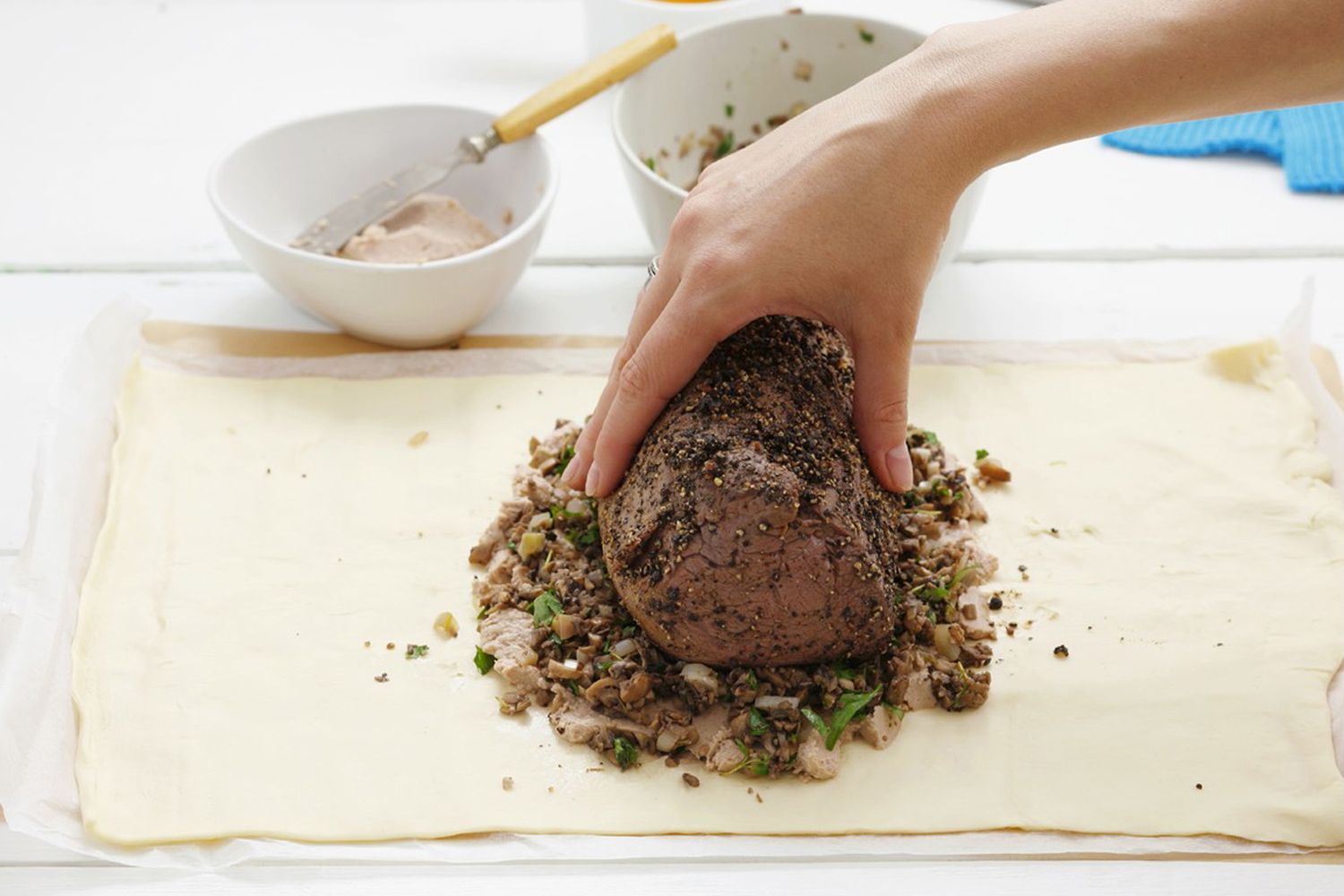 Step: 14/16
Brush the pastry edges with the beaten egg.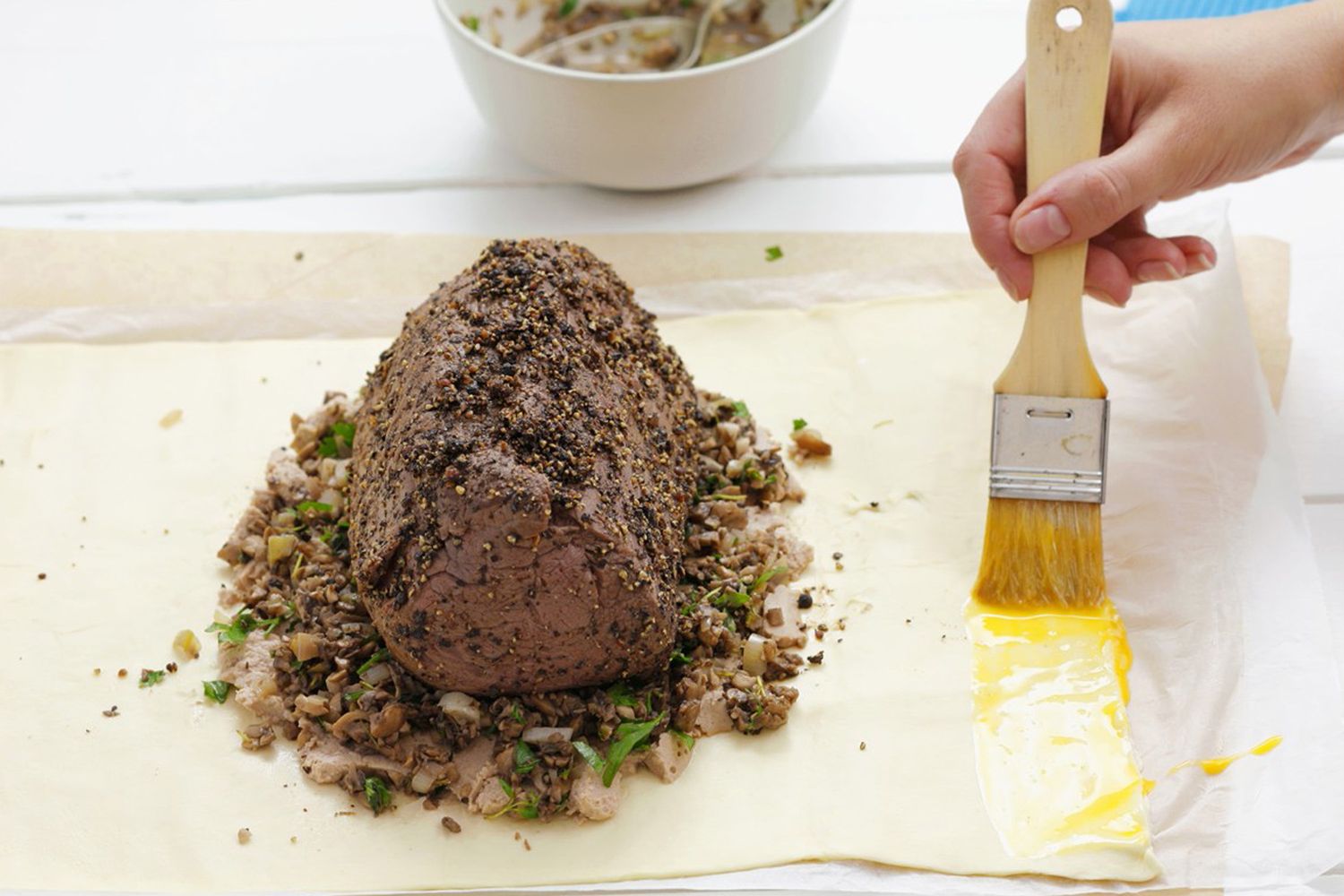 Step: 15/16
Fold the pastry over the meat and press the edges well to seal.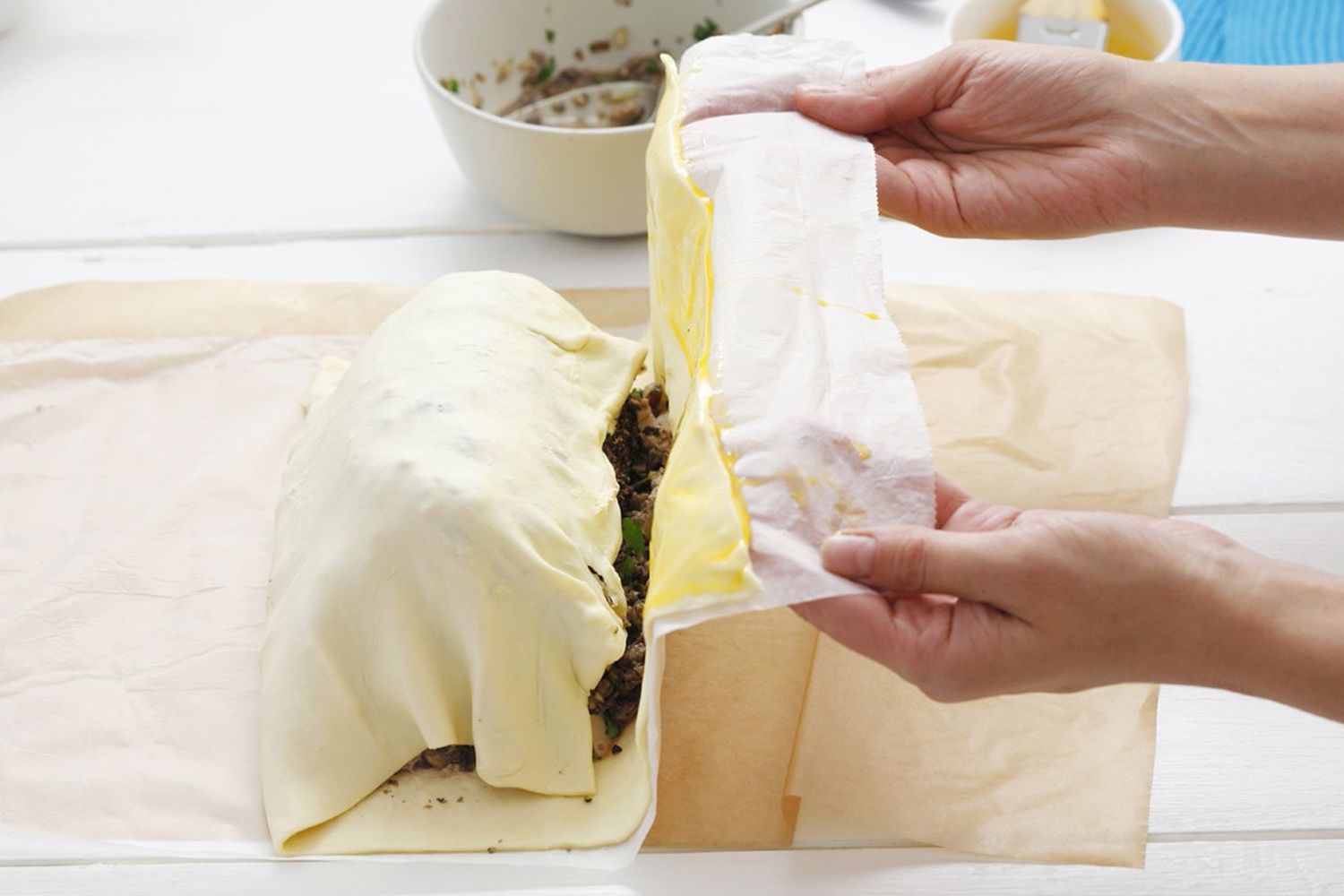 Step: 16/16
Brush with the remaining egg and bake in the oven for 45 minutes until golden brown. Remove from the oven, leave to stand for a few minutes, cut into slices and serve with red cabbage and berries.