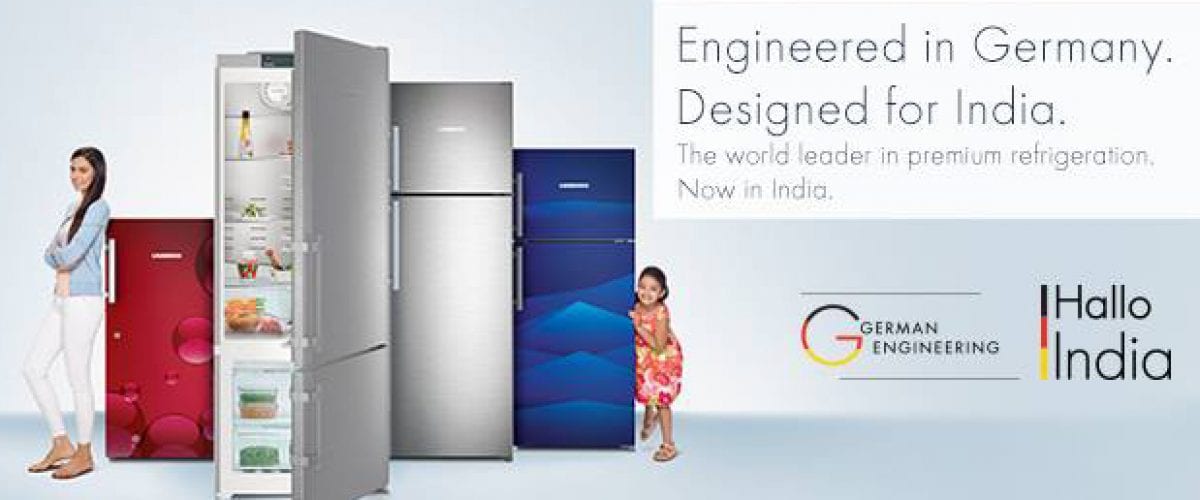 Hallo India! With over 6 decades of leading the refrigeration industry across the globe we set foot in India. With varied verticals of businesses from Construction, Mining, Mobile Cranes, Aerospace and refrigeration Liebherr has been a leader in each of its vertical which makes it a world leader growing its presence each day in every country across the globe.
With 60 years of experience in manufacturing high quality, innovative fridges and freezers. Our refrigerators have the elements of Quality, Design and Innovation that results in unmatched quality, first in class designs and technological advances.
Experience the same DNA of refrigerators being produced in India at our state of the art Aurangabad plant. With an output of 5, 00,000 appliances annually the facility is one of a kind. The refrigerators manufactured here have been part of the Make in India project.
So what makes the Indian range of Liebherr Appliances so special? We speak about the basic element that has gone into the manufacturing of the new range of refrigerators.
Characterized by timeless, elegant designs, Liebherr fridges fulfill and surpass the highest aesthetic demands. Our craftsmanship is visible through extensive detailing, which enhances its exquisite product design. Keeping in mind the unique refrigeration needs of India, our European designs have been repurposed to suit the Indian kitchen. With unmatched engineering and design Liebherr Appliances India presents you a range refrigerators that has been Engineered in Germany, Designed for India.
This makes owning your Liebherr appliance the perfect refrigerator for a lifetime of delight and efficiency.
With efficiency spread across our range a substantial proportion of Liebherr Appliances have acclaimed the highest efficiency classes. The aim, however is always to produce energy- saving appliances that do not compromise on quality or durability. The entire double-door Frost-Free range which features an Inverter Technology Compressor achieves an impressive 4-Star* BEE energy rating, while the single door Direct Cool range is rated with a 5-Star** BEE energy rating.
Let's have a look at the offering of Liebherr Appliances India which have lined up three variants of refrigerators exclusively for you.
Frost-Free 346L
Frost-Free 265L
Direct Cool – 220L
Frost- Free 346L
A perfect choice for your family.
India is country of rich culinary traditions diversified across the country are traditions and palates of varied tastes. In India every state and city have their own unique cuisines but what brings them all together is Food and the togetherness of enjoying the meal with family. Grocery shopping is one aspect of the daily life but storing the fresh vegetables, fruits and spices is certainly an aspect we all look into, moreover larger the family the requirement of storage is high. The Frost-Free 346L simplifies and provides you the answer to every Indian household's storage requirement. It keeps food fresh and stores your spices for those family meals for a longer duration.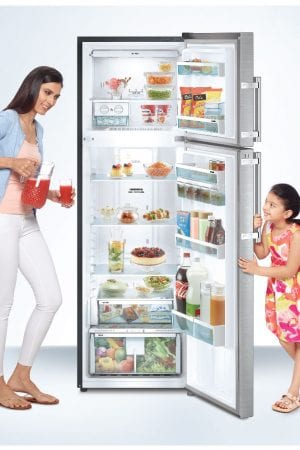 FROST-FREE 265L
For the company of 2 your perfect partner for storage:
Food innovation is the trend of today's modern lifestyle. The Frost-Free 265L is the ideal ally in helping this trend to reach its potential. Compact in size, it provides smart flexibility for the most evolved storage requirements. The model offers ample storage space for all kinds of fresh and packaged food. For those who are on a busy schedule this model is the perfect fit for your kitchen. Its exclusive design adds the zing of style to your interior.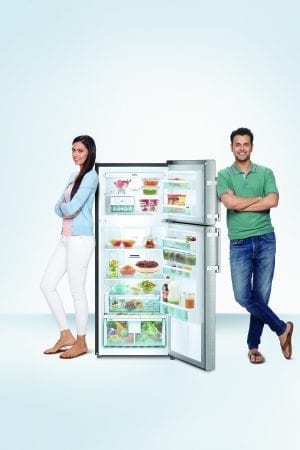 Direct Cool 220L
For the one who needs their space:
With elegant design, outstanding quality, best-in class features and improved freshness, the Direct- Cool 220L has a distinct edge over other refrigerators. The 220L from Liebherr is one of a kind direct –cool refrigerator offering you a host of features which are first in its class. It's perfect for those who like their exclusivity of having their own space.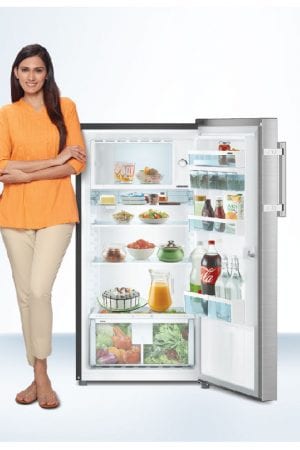 Explore our range of next-gen refrigerators at a dealer near you or visit our website home.liebherr.com