Should we all be involved in social media nowadays? These are just another few more questions currently floating around within us. But what's it really about? Well, it's about you, our readers! This applies whether you are a Liebherr customer or a 'not yet' customer, whether you are an employee, or whether you're just interested in fresh food and healthy eating.And freshness is a good place to start, So welcome to FreshMAG!
If you're interested in finding out about the perfect way to store food, about recipes, and about tips and ideas for keeping produce really fresh, then you've come to the right place! As the name suggests, our exciting new FreshMAG is a magazine all about fresh food.
We want our blog to be fresh and offer interesting stories about what drives us: keeping nutritious foods fresher for longer. We don't just want this blog to show you that we develop and produce amazing, innovative refrigerators and freezers – we want it to give you something more… tips and ideas on food storage, recipes, design trends and more! We want to share our knowledge with you (and we have an endless array of stories to this end!).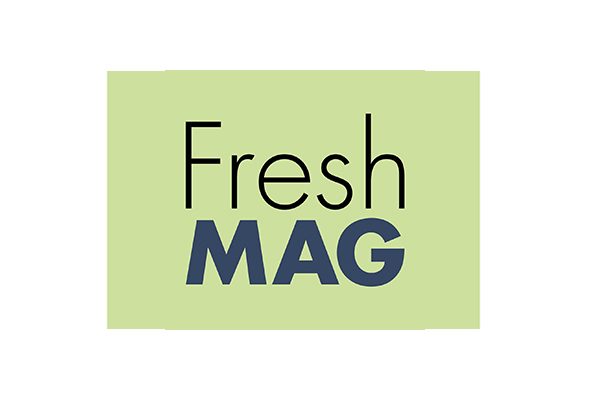 Magazines always have a defined purpose and theme, and FreshMAG is very clear: FreshMAG is produced by Liebherr appliances, and we are experts when it comes to refrigerating and freezing, and when it comes to storing food and keeping it fresh. Our stories and posts are directly researched, illustrated and written by our very own online editorial team.
One thing is particularly important to us: we don't view communication as a one-way street, but rather as a dialogue. Therefore, it's not only our experienced online editors who contribute to our blog, but also our other colleagues who are well-qualified to offer help and advice on refrigeration and freezing via the blog comments area and Facebook. And if you're interested in a topic that we've not yet covered, please write to us; we'd love to hear from you.
Our blog launch is in conjunction with that of our Facebook page, which will offer the latest information about lasting freshness and a communication channel between you & us. Our YouTube channel is already been online. Links to the individual channels can be found on our website home.liebherr.com .
We hope you enjoy browsing through our 'world of freshness'! Happy reading!
Your Liebherr Appliances India Social Media Team