The goose is getting fat. This means only one thing. Stop feeding your goose so many treats? No silly, Christmas is coming. If your food shopping list is already getting out of hand, before you buy a single sprout, think about one thing: Food storage. Yes, that's right. Food Storage. Here are our favourite food storage hacks for you to try this Christmas.
There's no point buying a turkey the size of a small car if you can't keep it chill at home. But this is exactly where your Liebherr appliance comes in with absolute storage perfection.
They have all the space, freshness technology, smart features, efficiency and adaptability you need to host your biggest Christmas feast yet. And keep all those tasty leftovers on hand.
What you want to do is minimise food wastage and keep the contents of your fridge fresher for longer. A well-organised fridge will also prevent the food from growing nasty bacteria. And the Food Standards Agency (FSA) recommends the ideal temperature should be 3-5°C.
What a fridge can't do, is pack itself. What! We know, not yet anyway. So until that happens here are five storage hacks that will help maximise freshness and make sure every jar, bird and cheese wheel is in the best position. Enjoy all the festive scoffing ahead!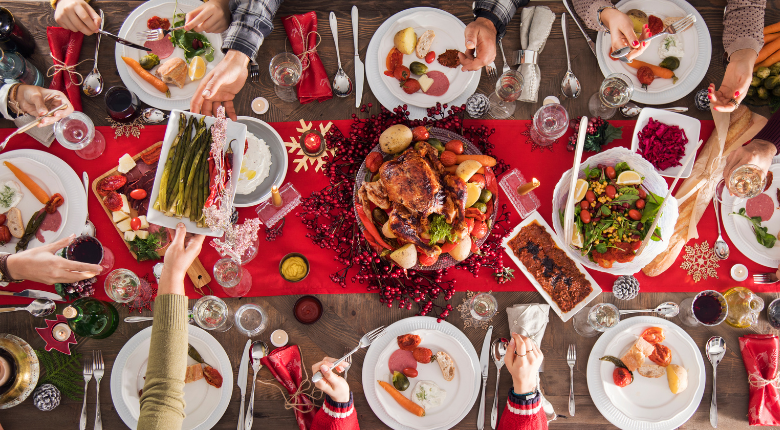 Brussell up some space with this food storage hack!
If you're struggling for space, remove bulky items like cans and bottles immediately. The Met Office forecasts the UK is in for a colder-than-average December this year (yikes) so why not see the silver lining and store drinks in the garage or in a box outside where it's chilly. Also know that certain foods should never find their way onto a fridge shelf. Onions, potatoes and garlic; tomatoes, bananas and melons; bread, Christmas cake and mince pies – all out.
Now is the best time to clear out of your fridge and freezer before doing the big Christmas shop. This will free up even more space for all those fun festive goodies. Hurray!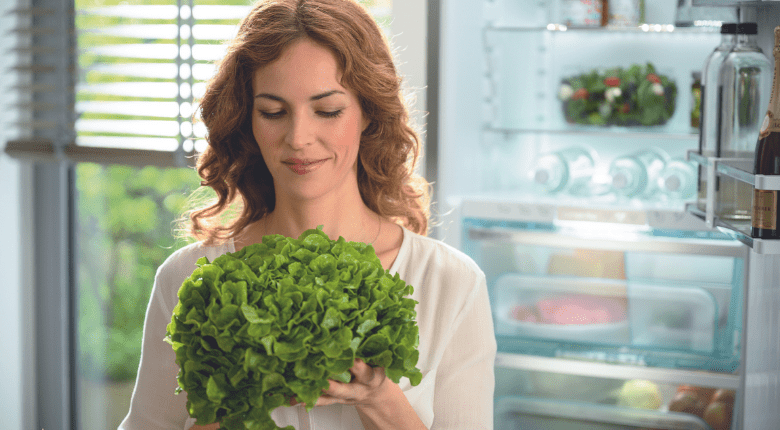 The right way to chill
How can you smash your storage mission if you haven't got a decent fridge? Liebherr's freestanding fridge-freezers are nothing less than outstanding and come in a range of sizes, with plenty of room for storage and long-lasting freshness, thanks to our expert technology like BioFresh and DuoCooling. The spacious fruit and vegetable compartments are particularly practical for storing larger items like cauliflowers. While the height-adjustable and scratch-resistant GlassLine shelves are made from safety glass and are super easy to clean. Cheese can be stored safely either at the top of the fridge or if you have room in the BioFresh drawer. See where we are going with this? Cauliflower cheese, please.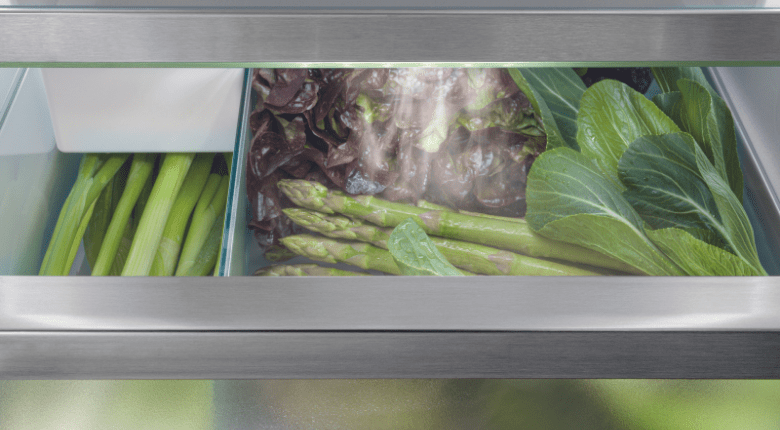 Give peas a chance
Your vegetables are important. Keeping them fresh for your Christmas day lunch is essential. Liebherr fridges offer ideal climatic conditions to ensure extra-long freshness and storage time. Top food storage hack: Unpack fruit and vegetables and pop them into the fridge's air-tight Biofresh safe. Get this, carrots will stay fresh for up to 40 days, cabbage for 12 and sprouts well ages (up to 20 days to be precise). Add in hydroBreeze technology, found in some of Liebherr's new Fully Integrated appliances and a fresh, cold mist will guarantee crisp freshness for much longer. The Biofresh safe also keeps after-dinner cheeses and creams for desserts really fresh.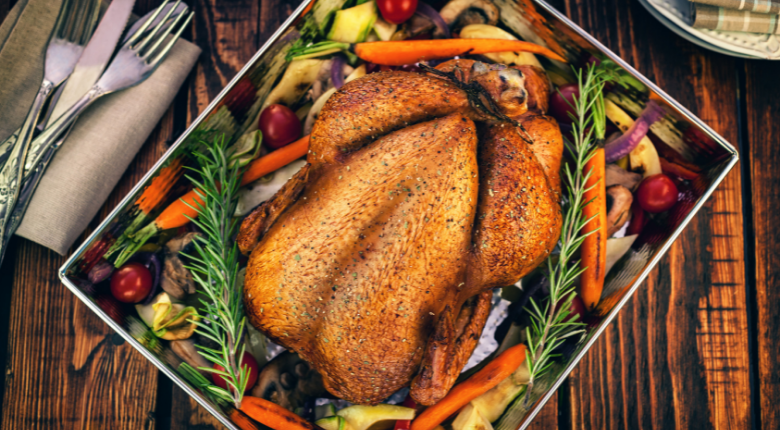 Going cold turkey
Did you know your turkey needs to be stored at as close to 0°C as possible (but no colder) to lock in freshness and keep bacteria at bay. This actually applies for all meat and fish, but at this time of year we're talking turkeys. The coldest part of your fridge is the lowest shelf so that's where you need to put it. Liebherr's divisible glass shelf, with its effortless one-handed operation, creates space for even the biggest of birds. Storing raw food on the bottom shelf also minimises the risk of juices leaking onto foods lower down and cross-contaminating.
Top of the world
The higher you go in the fridge the warmer the air. The top shelves are the ideal spot to store dairy products (or the Meat and Dairy safe). With cheeses they will take less time to soften up before you serve them on a board. And creams, trifle and brandy butter will sit well at the top or on the door shelves. Place leftovers here and ready to eat bites as they're simply easier to grab at eye level. And with it being the season of midnight feasts, the SoftSystem stop mechanism on the door will mean you're less likely to get caught in the act. You're welcome.