Step: 1/12
Rinse the rice in a sieve under cold running water until the water runs clear. Leave to drain in the sieve for 20 minutes, then place in a saucepan with 250ml water and bring to the boil.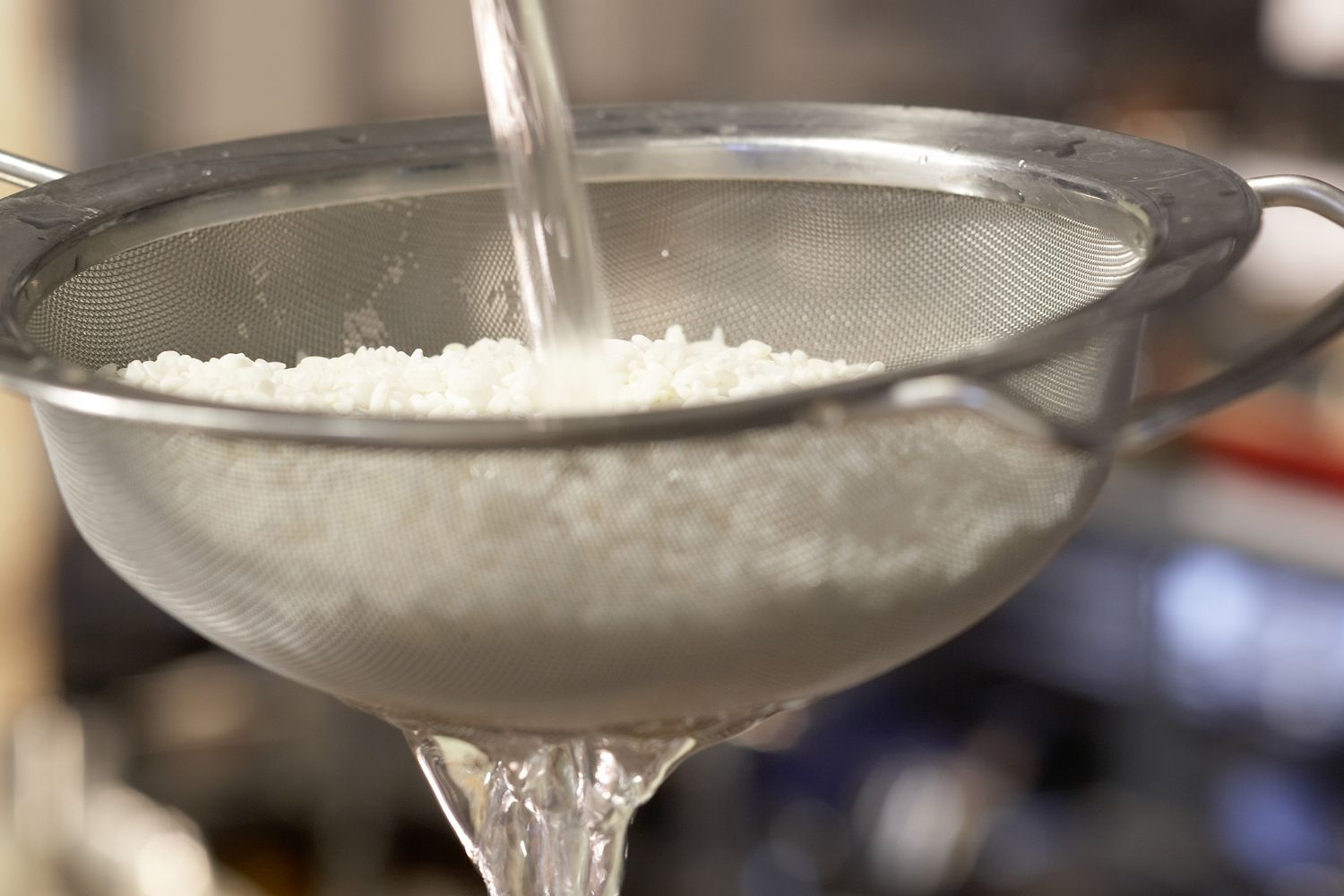 Step: 2/12
Cook the rice for 2 minutes, then turn off the heat, cover and stand for 20 minutes on the stove top. Remove the pot from the stove, remove the lid and leave for 10 minutes covered with a clean tea towel. Put the rice in a bowl, add the vinegar mixture and allow to cool to room temperature for about 30 minutes.
Step: 3/12
Meanwhile, heat the rice vinegar and Mirin with the sugar and 1 tsp of salt in a small pan until almost boiling, keep stirring until the sugar and salt have completely dissolved.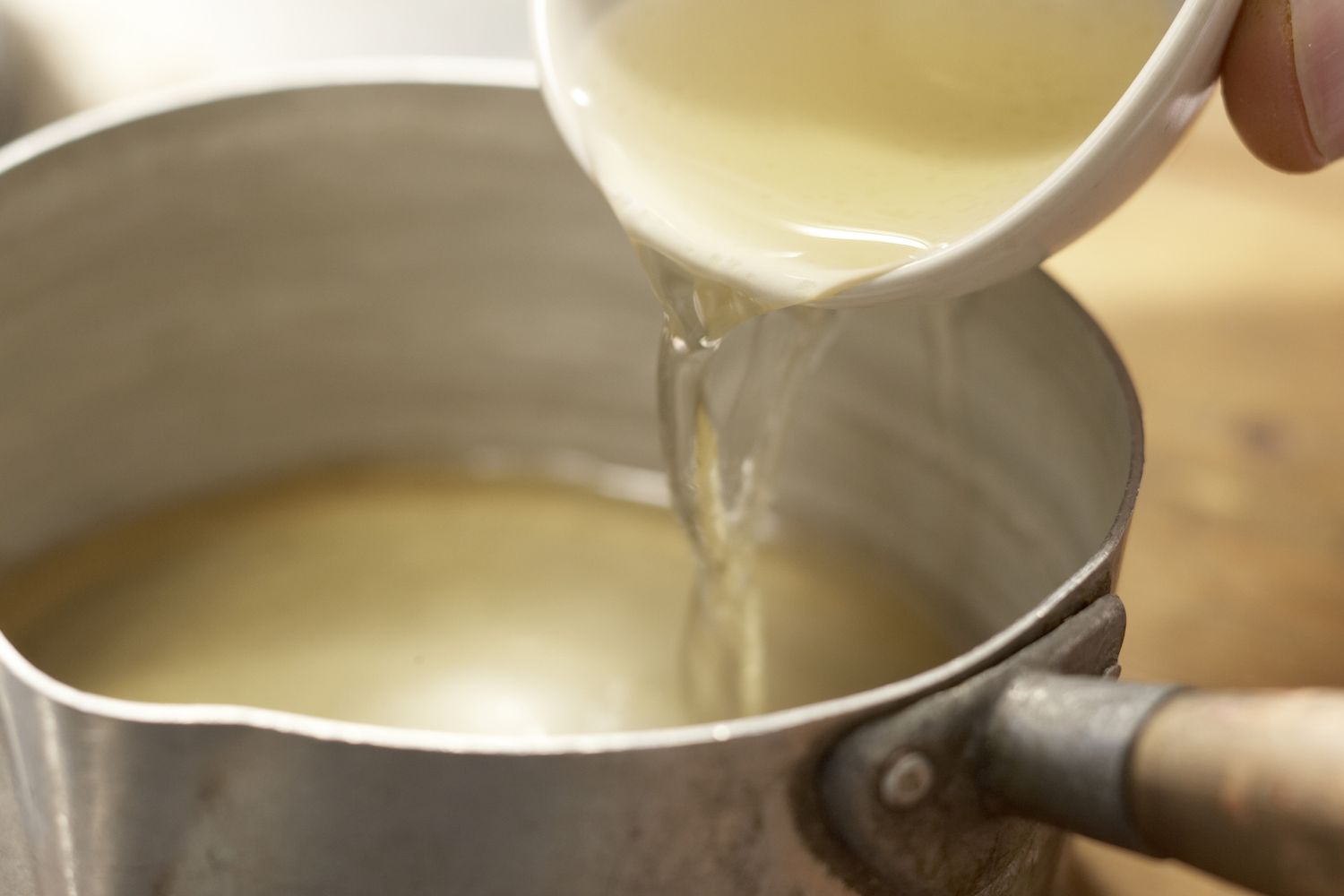 Step: 4/12
Whisk the mineral water, egg and wine or stock with the flour, chilli powder and a pinch of salt in a small bowl until smooth. Tip the batter into a flat rectangular baking tray and put in the fridge for 20 minutes.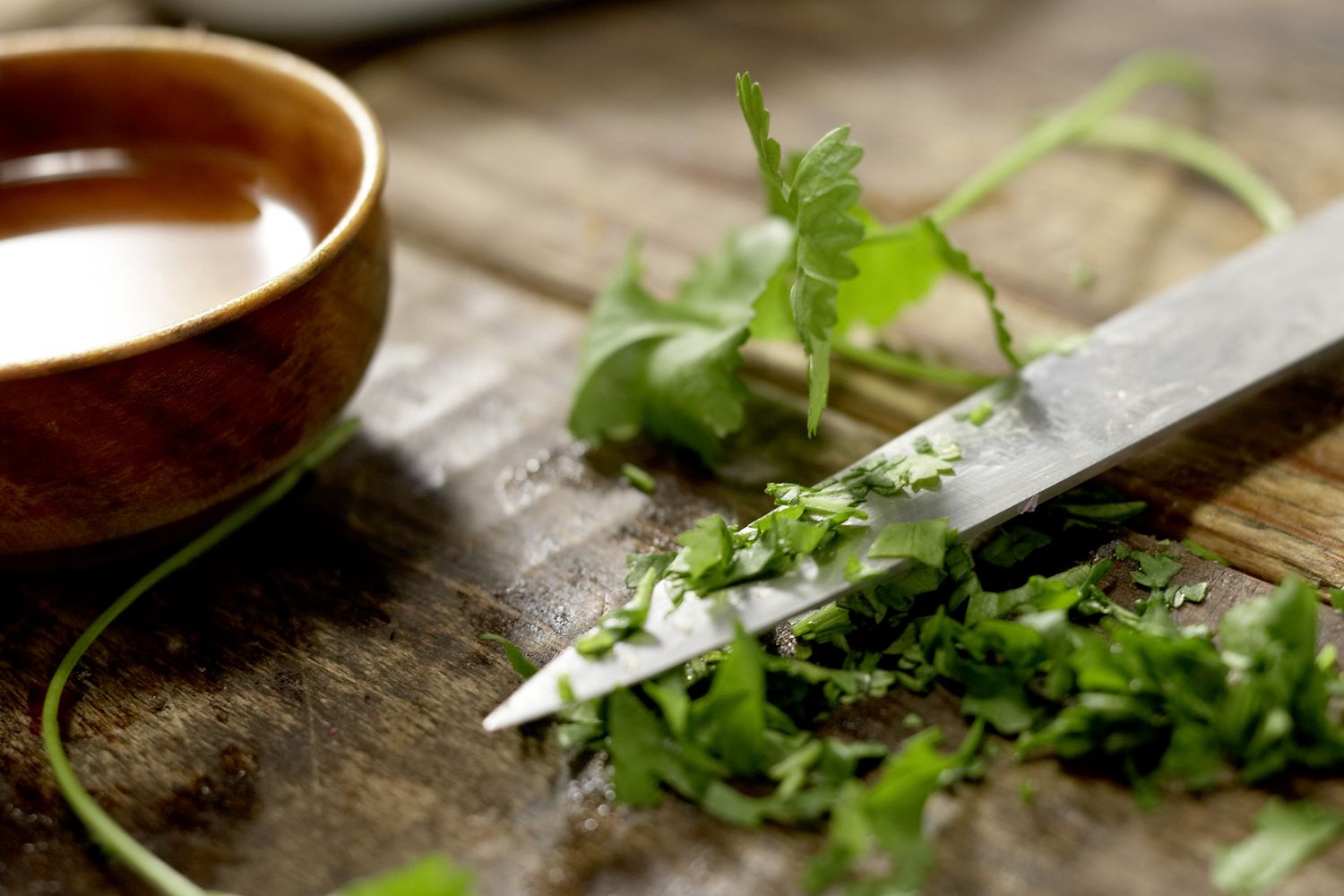 Step: 5/12
Meanwhile peel and finely slice the onion. Rinse the tuna, pat dry and cut into narrow strips.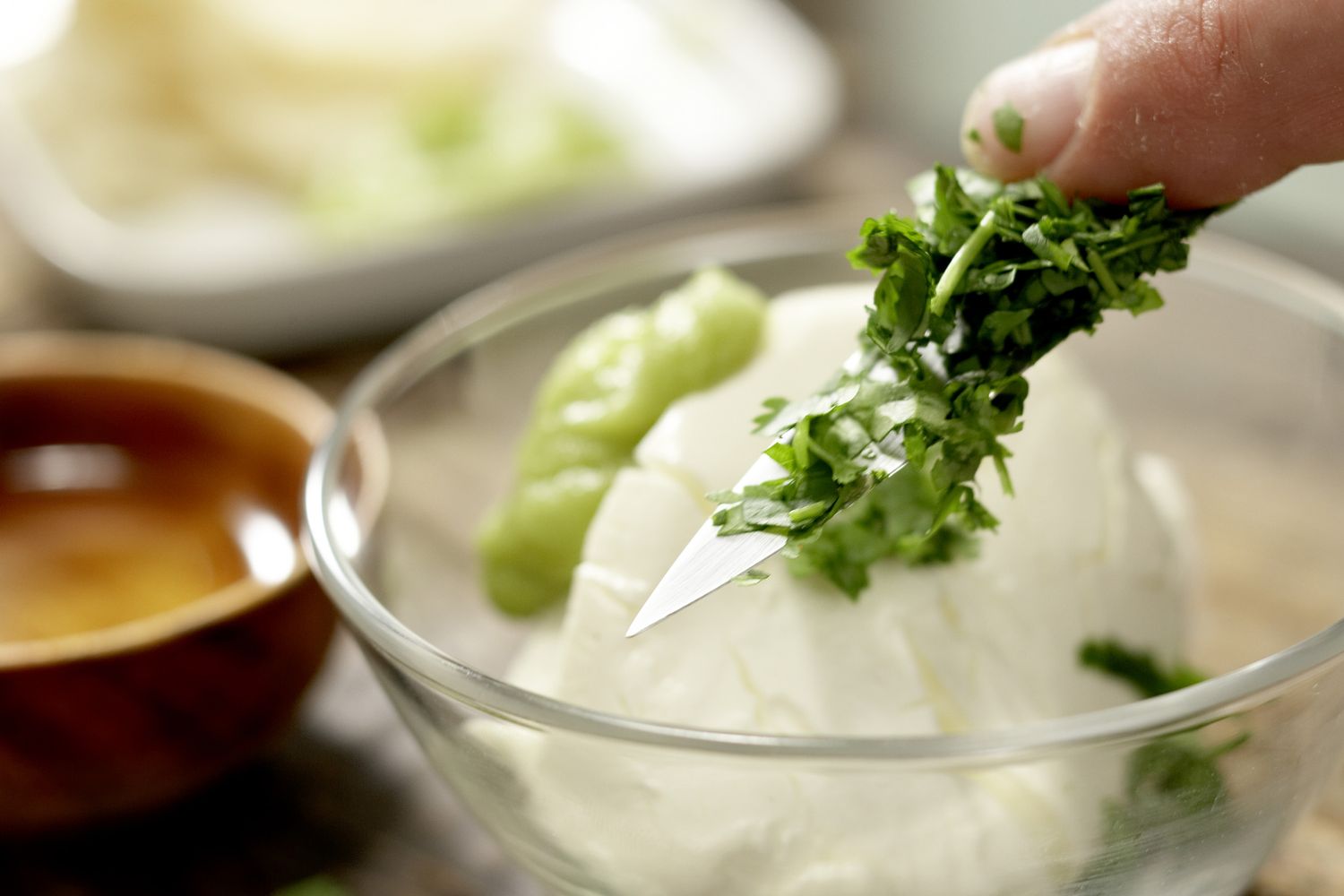 Step: 6/12
Wash the coriander, shake dry and chop the leaves. Mix the coriander with the cream cheese and wasabi in a small bowl.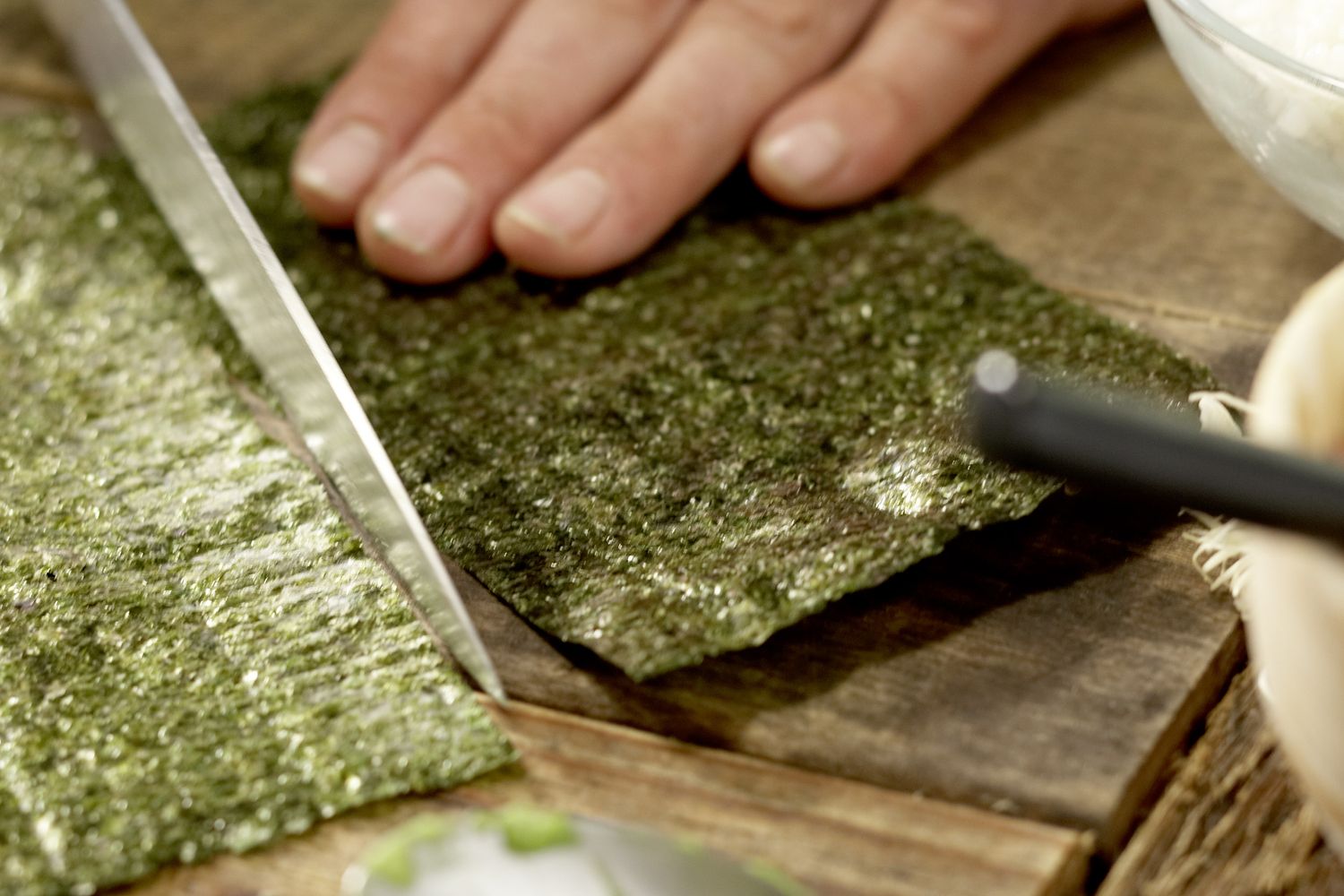 Step: 7/12
Halve the nori sheets. Place one half on a bamboo mat and cover with a quater of the rice, leaving a small clear border at the top end.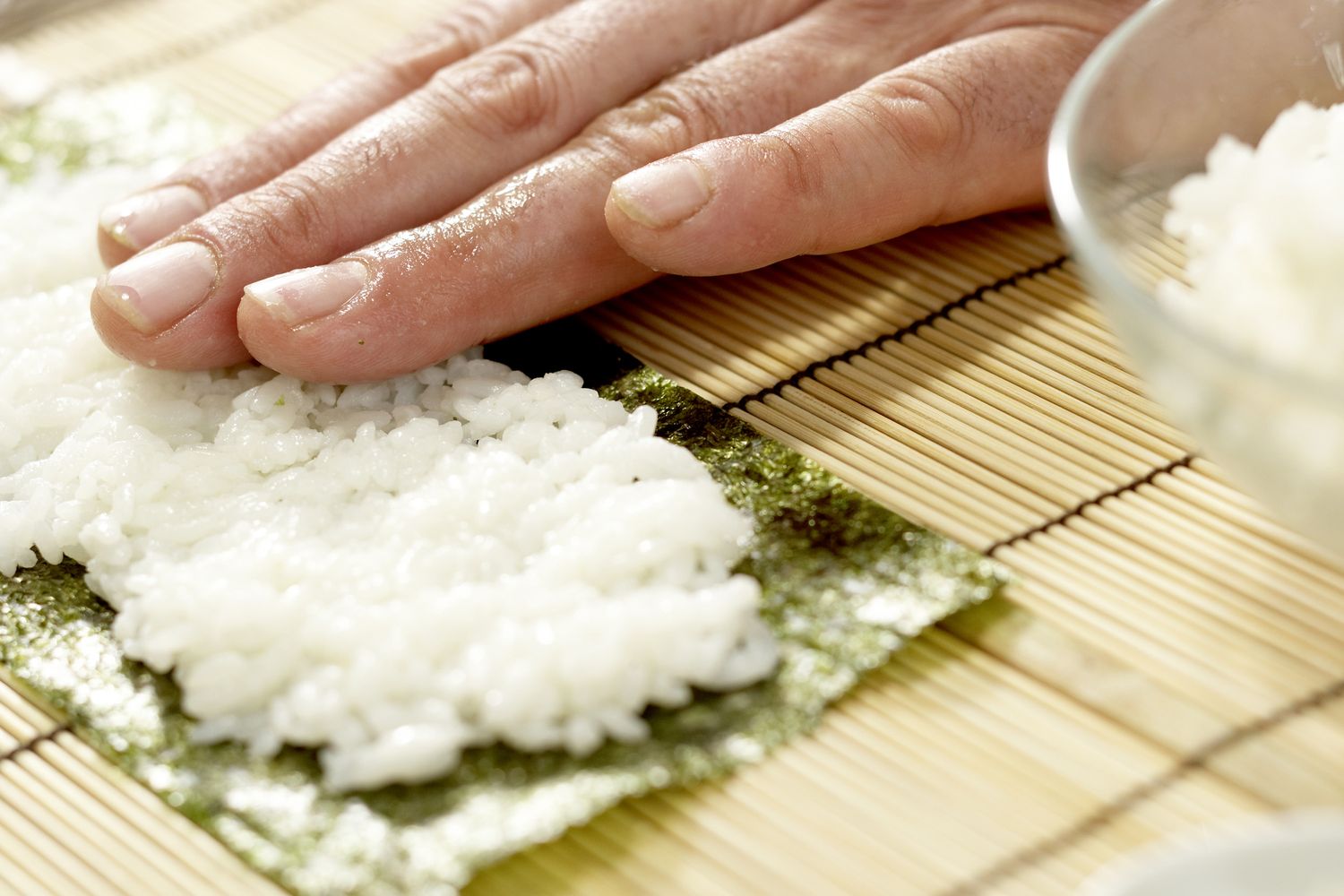 Step: 8/12
Using a spoon or piping bag, spread a quarter of the cream cheese onto the lower third of the rice.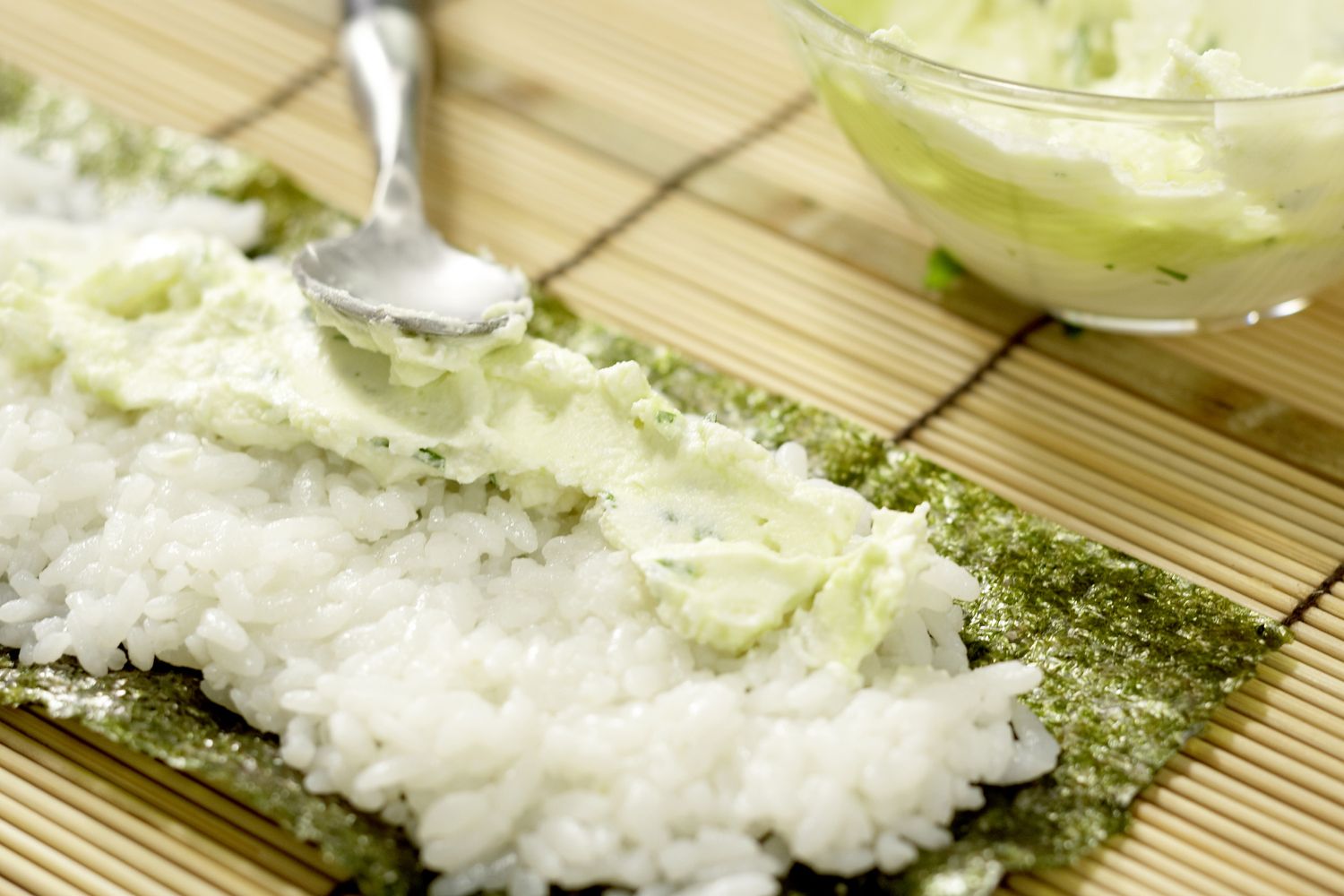 Step: 9/12
Cover with some tuna and onion strips.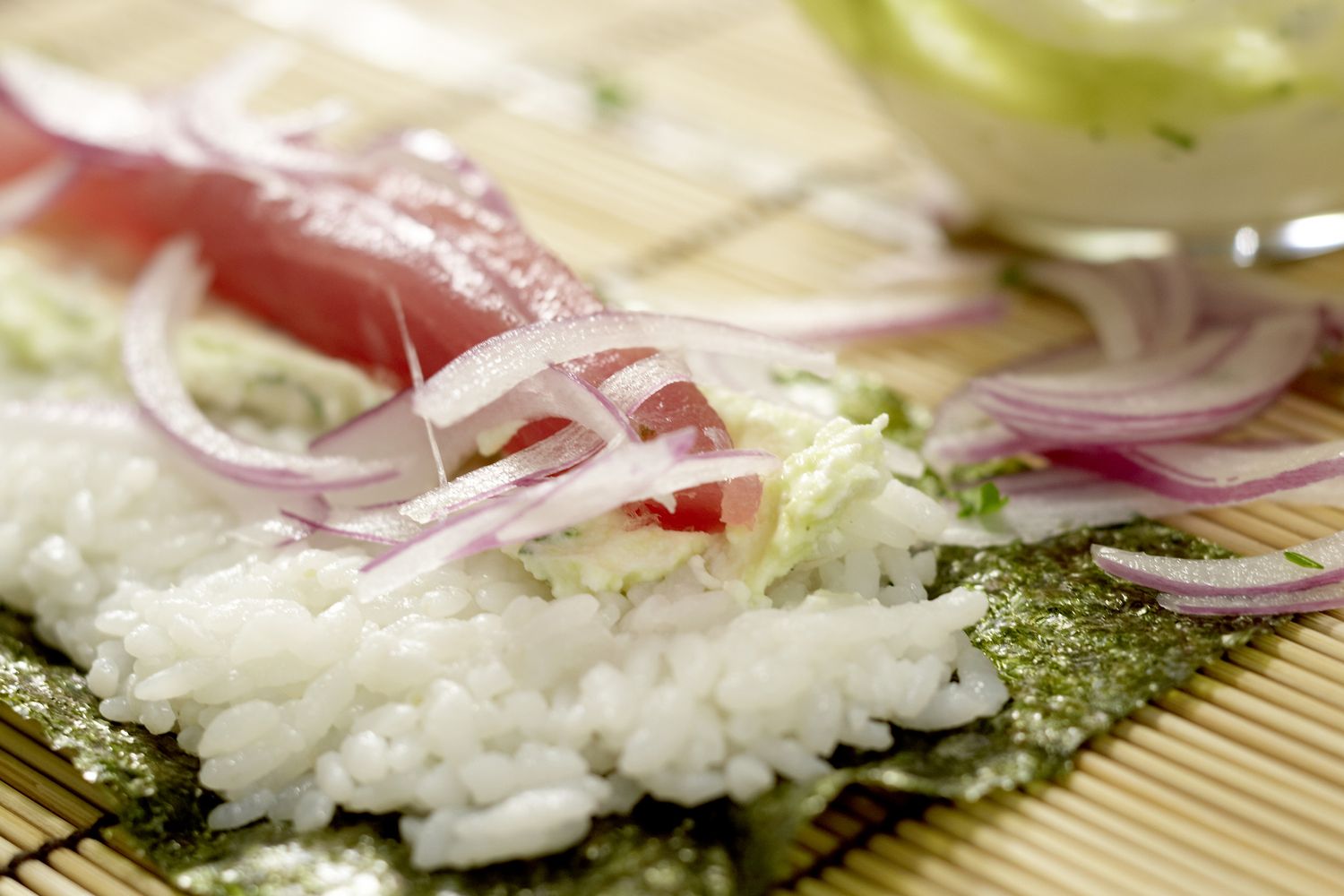 Step: 10/12
Use the mat to roll up the sushi tightly, then repeat to create 3 more rolls.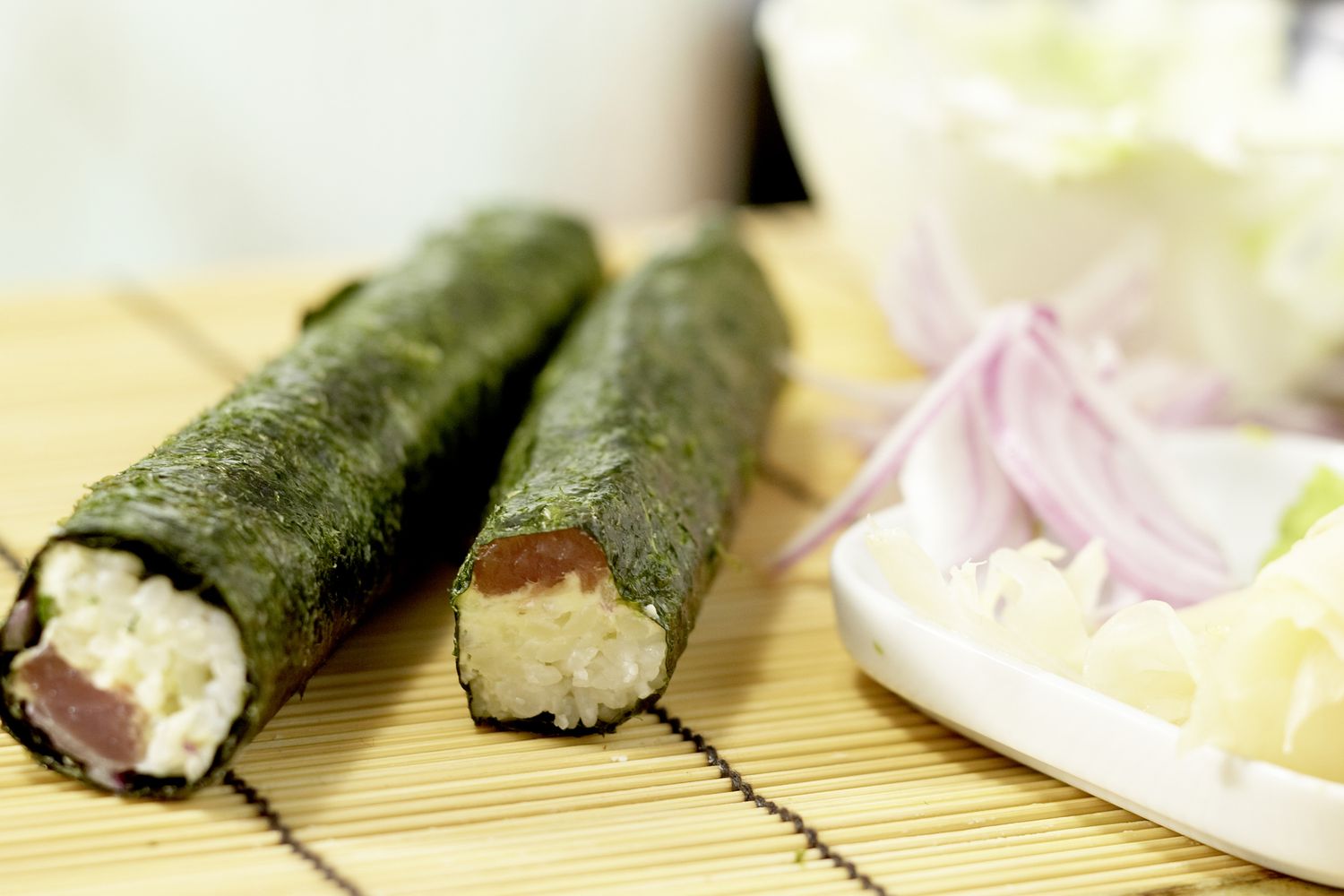 Step: 11/12
Remove the batter from the fridge and stir well. Half fill a deep pan with oil and heat until bubbles form on the handle of a spoon held in the oil. Dip the sushi rolls in the batter to coat then place immediately into the hot oil.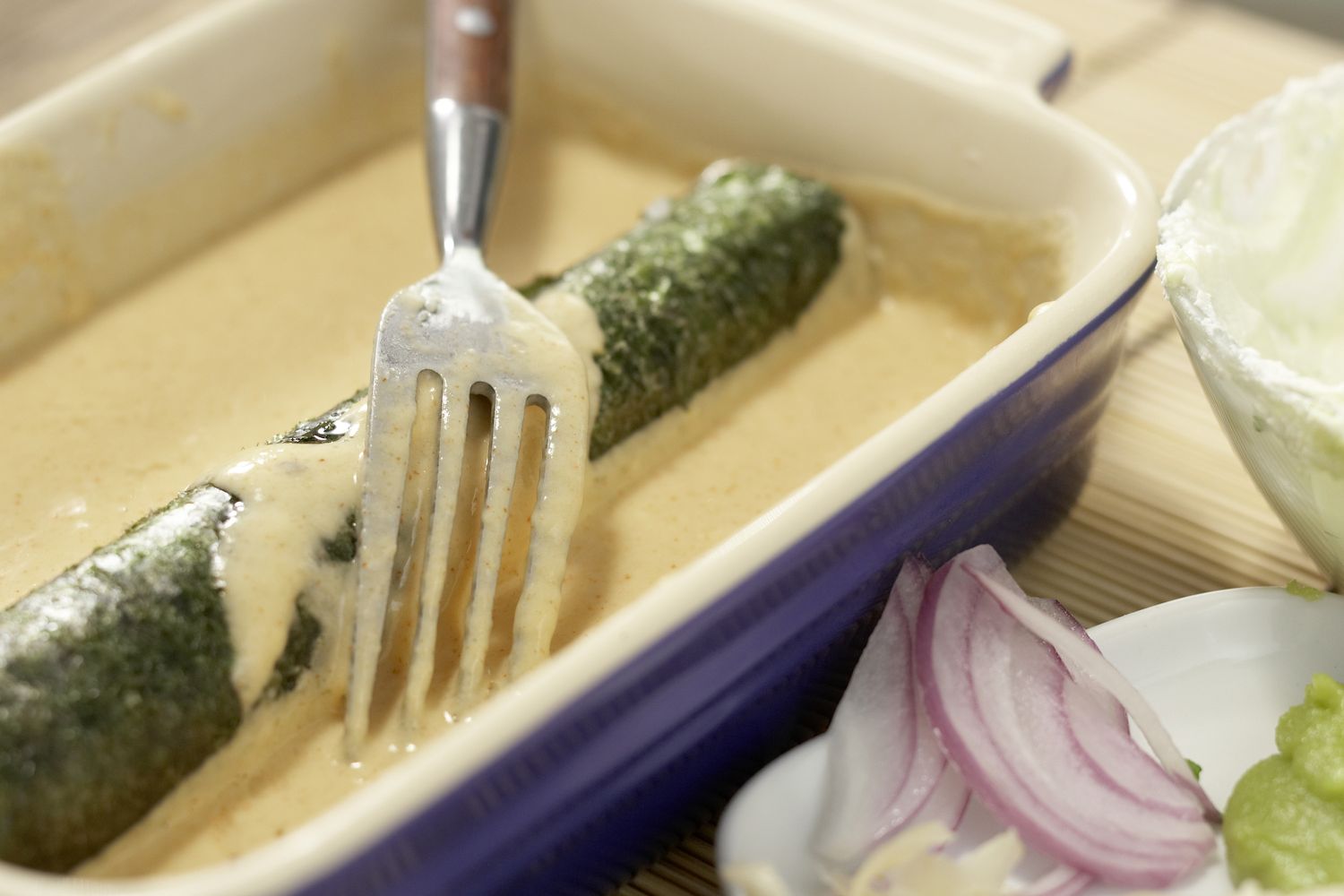 Step: 12/12
Fry for 3-4 minutes until lightly browned, then remove and drain on kitchen paper. Cut each roll into 8 pieces and arrange on a serving plate. Serve with pickled ginger and soy sauce.