Step: 1/4
Chop the walnuts coarsely.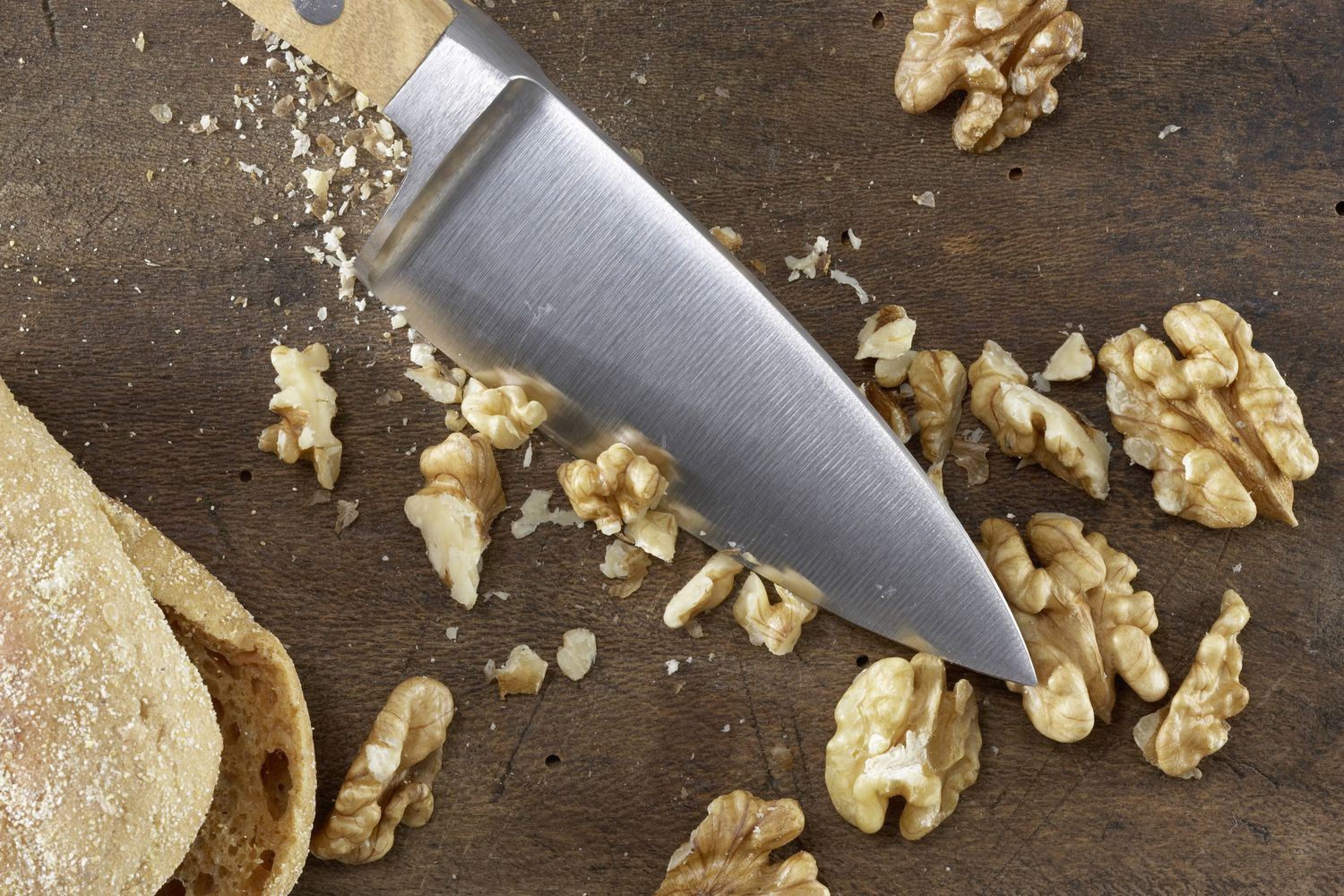 Step: 2/4
Drain the mozzarella in a sieve. Halve the bread toasts and spread with some pesto.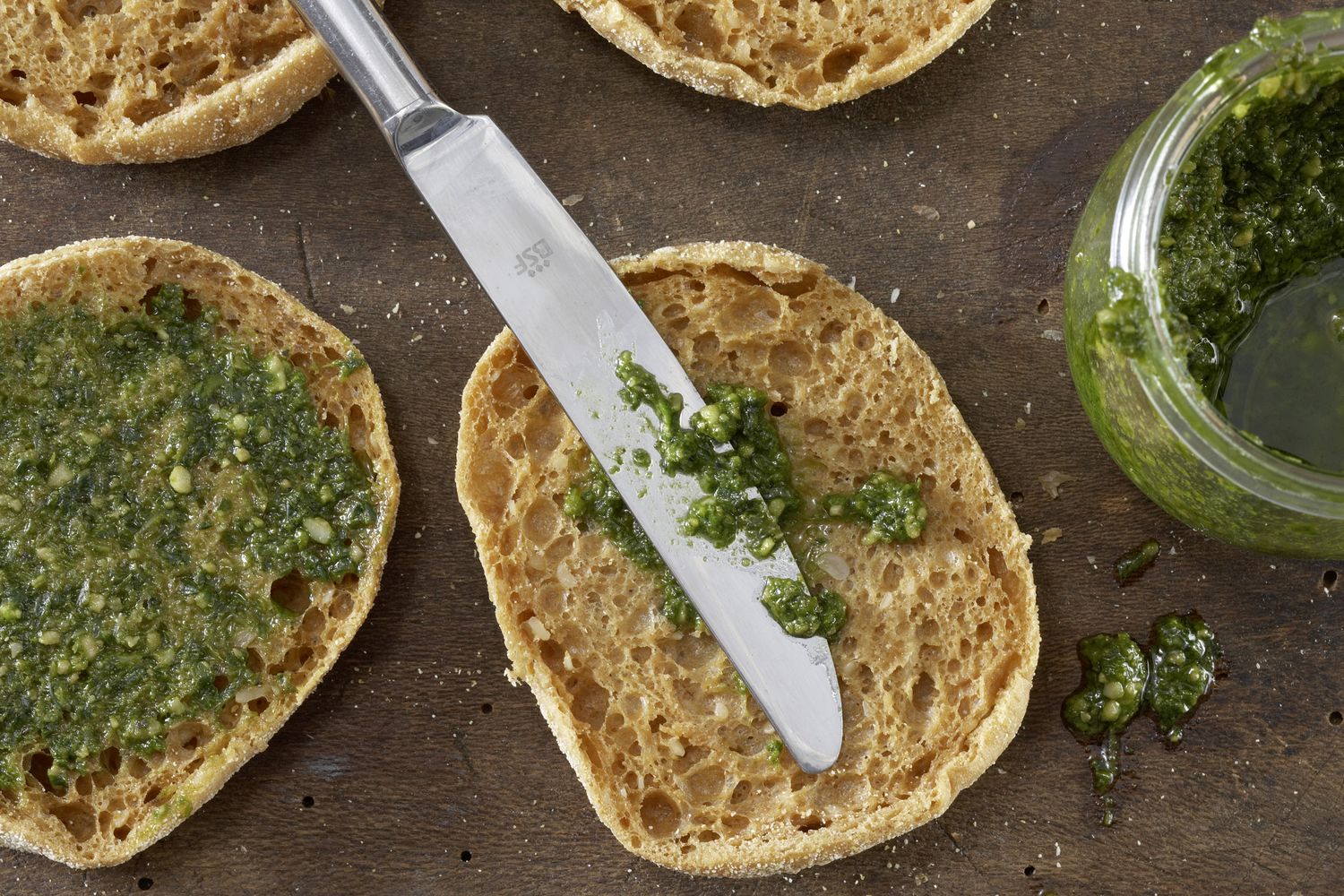 Step: 3/4
Wash the tomatoes, pat dry and halve. Arrange mozzarella, nuts and tomatoes on the halved toasts. Bake the toast-pizzas in the oven at 220°C (200°C fan, gas 7) for 7 minutes.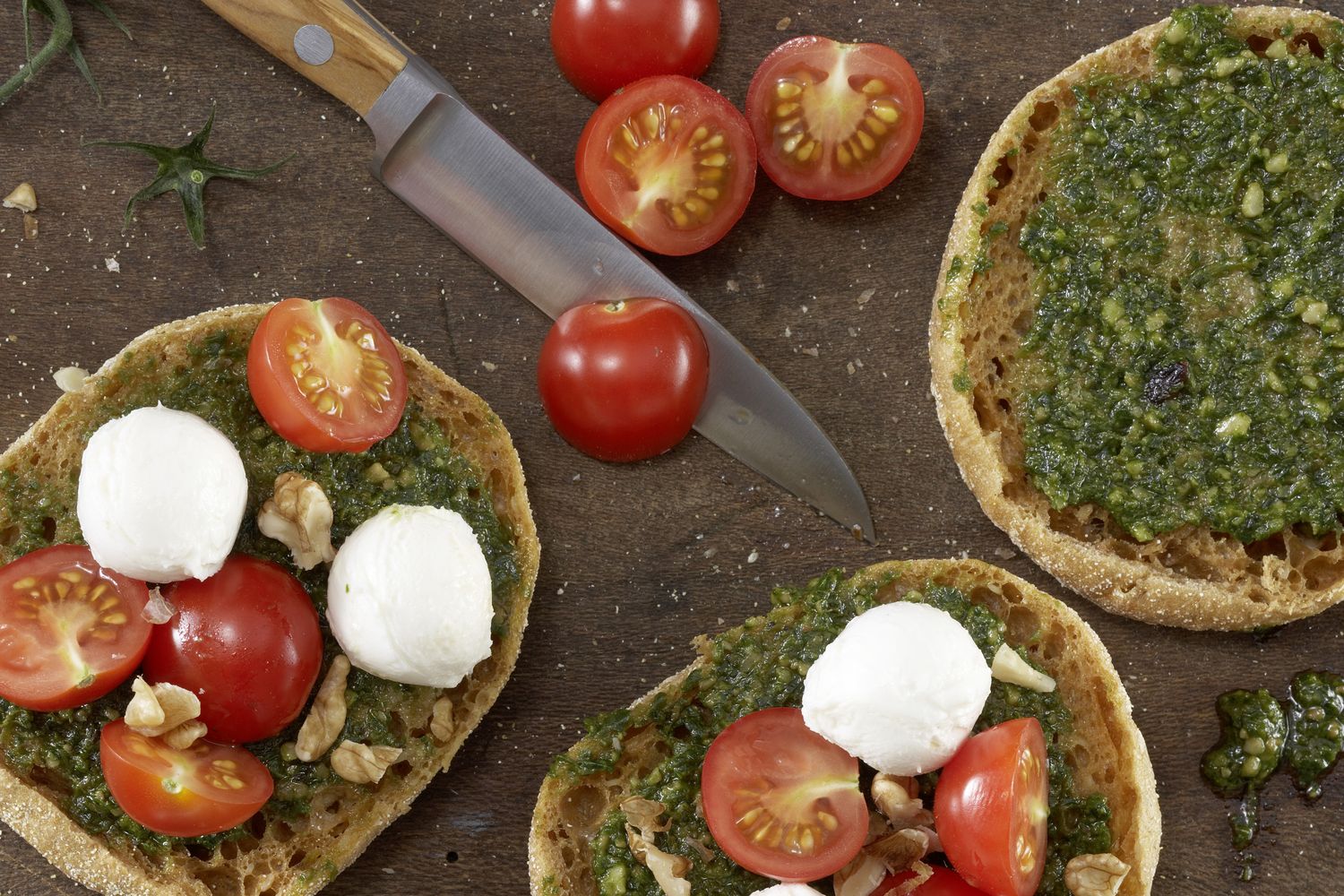 Step: 4/4
Cut the bresaola into strips. Wash the basil, shake dry and pick off the leaves. Top the pizzas with the bresaola strips and basil.