Step: 1/8
Crush the chillies. Mix with the paprika and oil.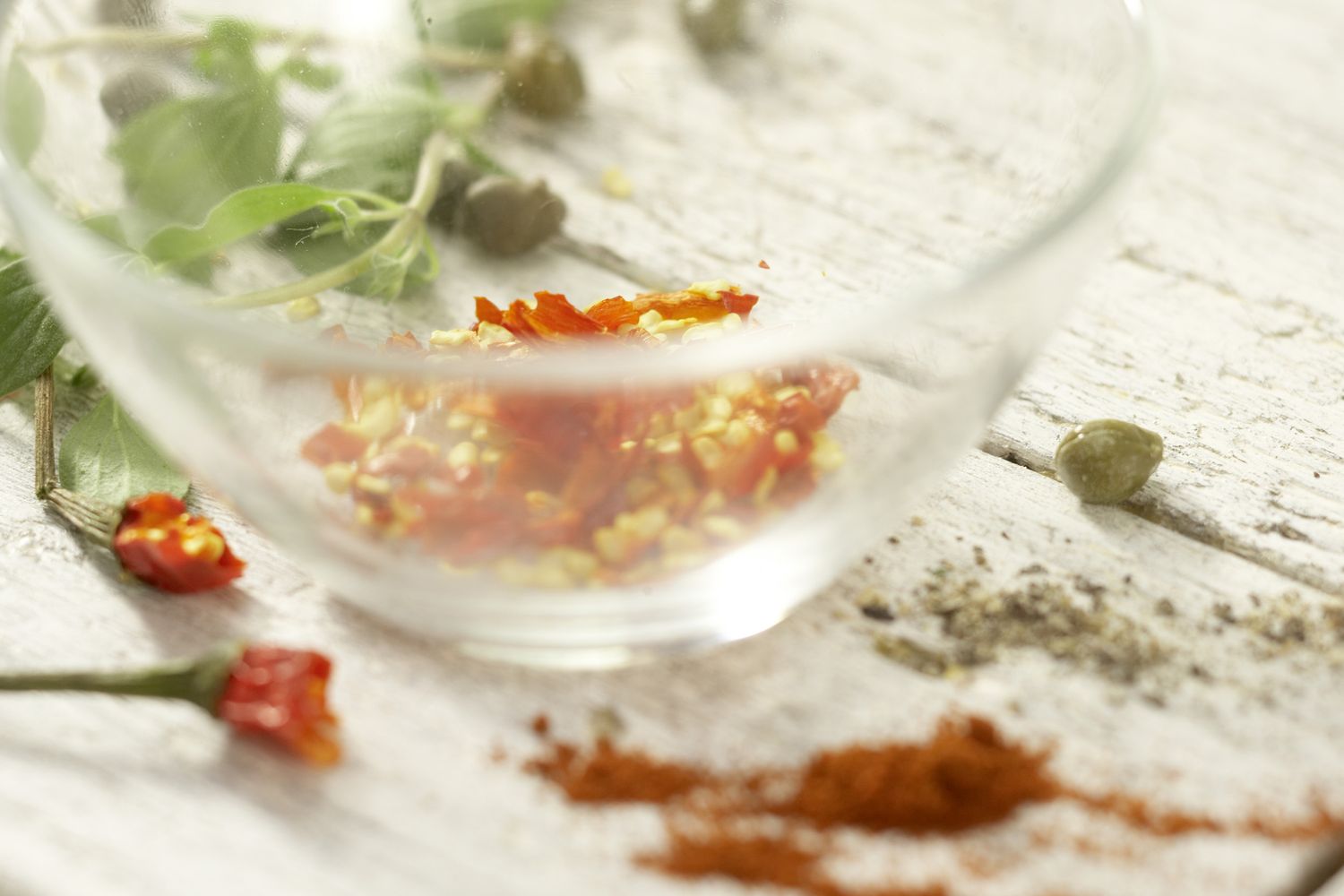 Step: 2/8
Place the tuna steaks in the chilli oil, turn to coat and marinate for 1 hour in the fridge.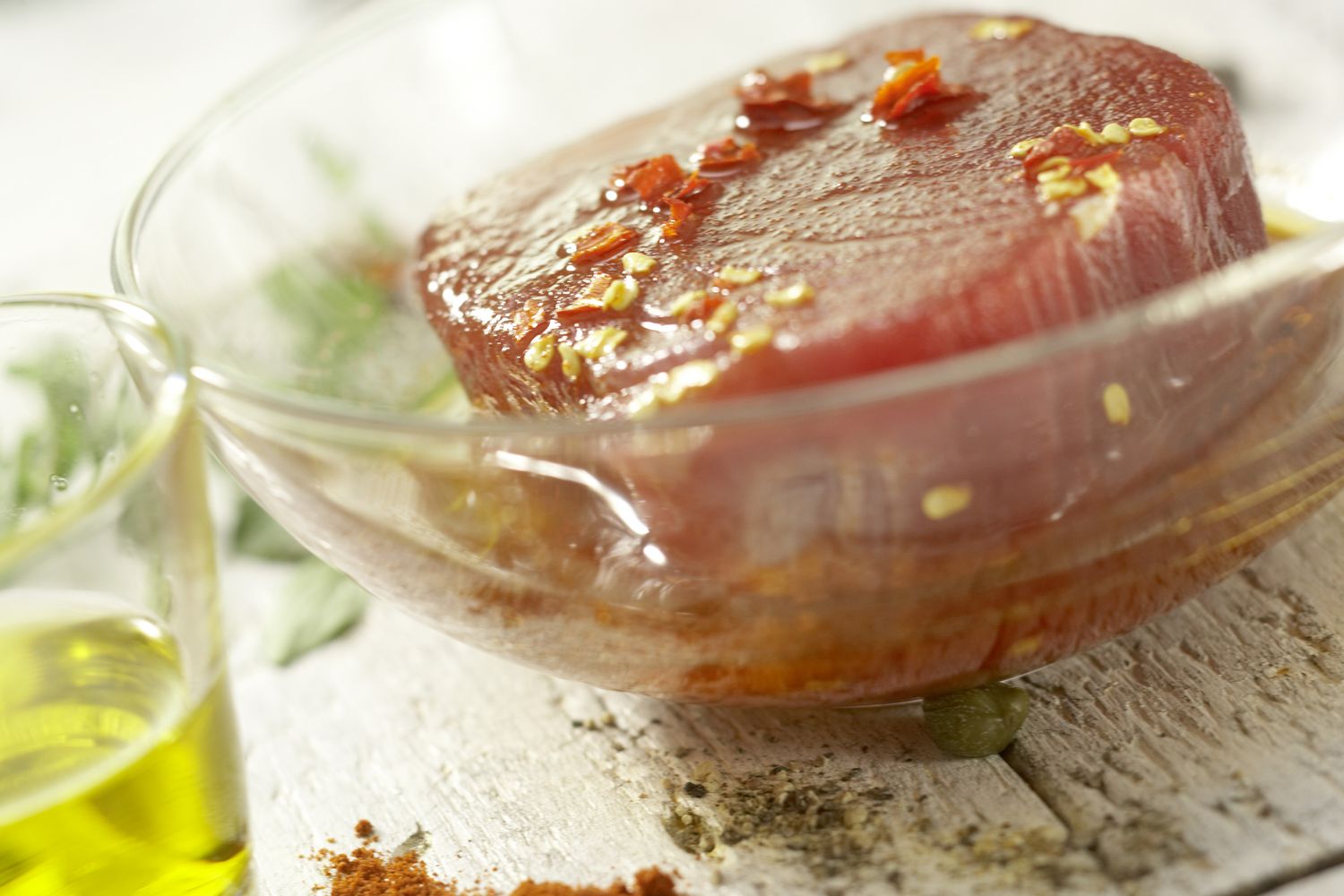 Step: 3/8
Drain and chop the capers. Peel and dice the onions.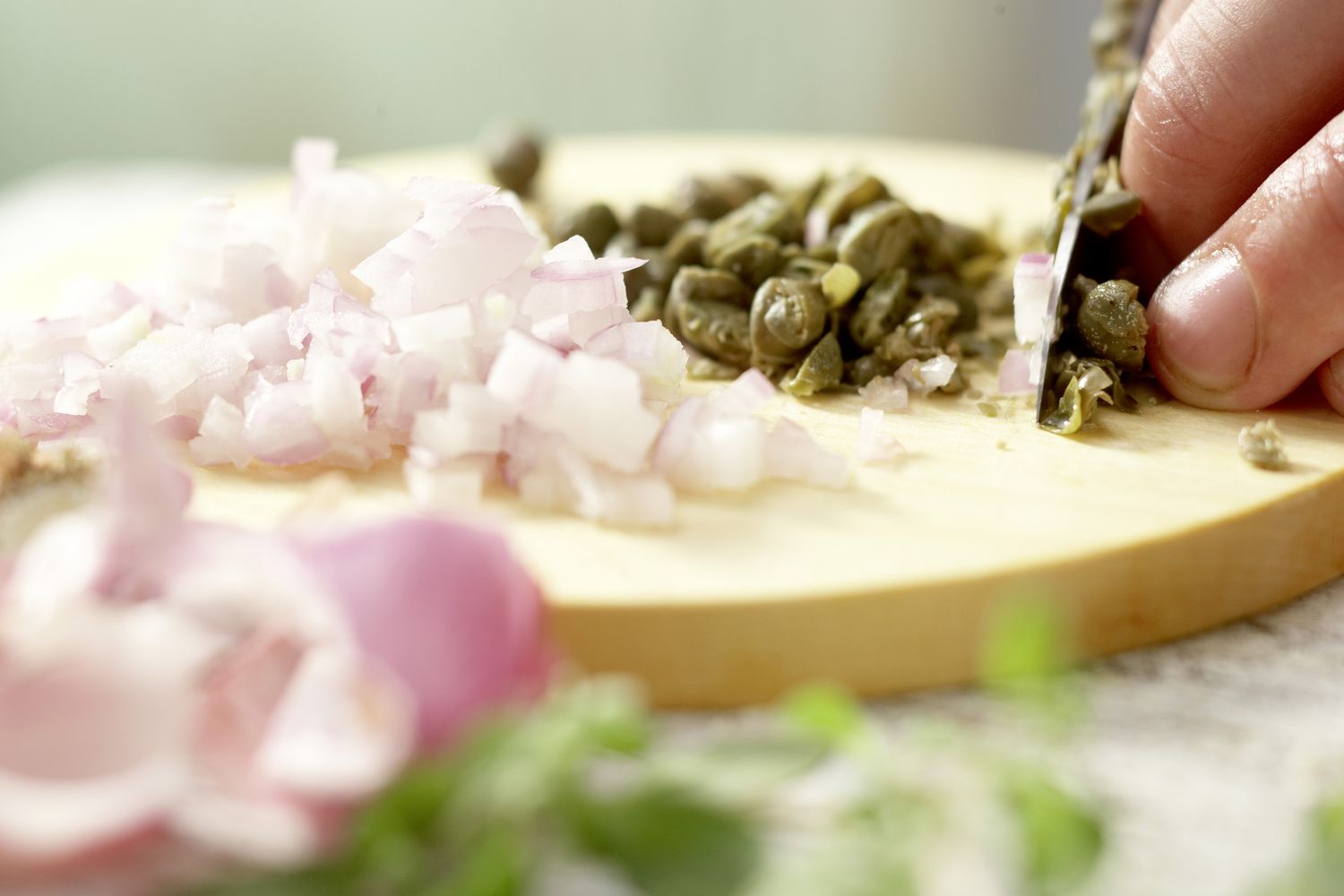 Step: 4/8
Drain the tomatoes and reserve 2 tbsp of the oil. Chop the tomatoes.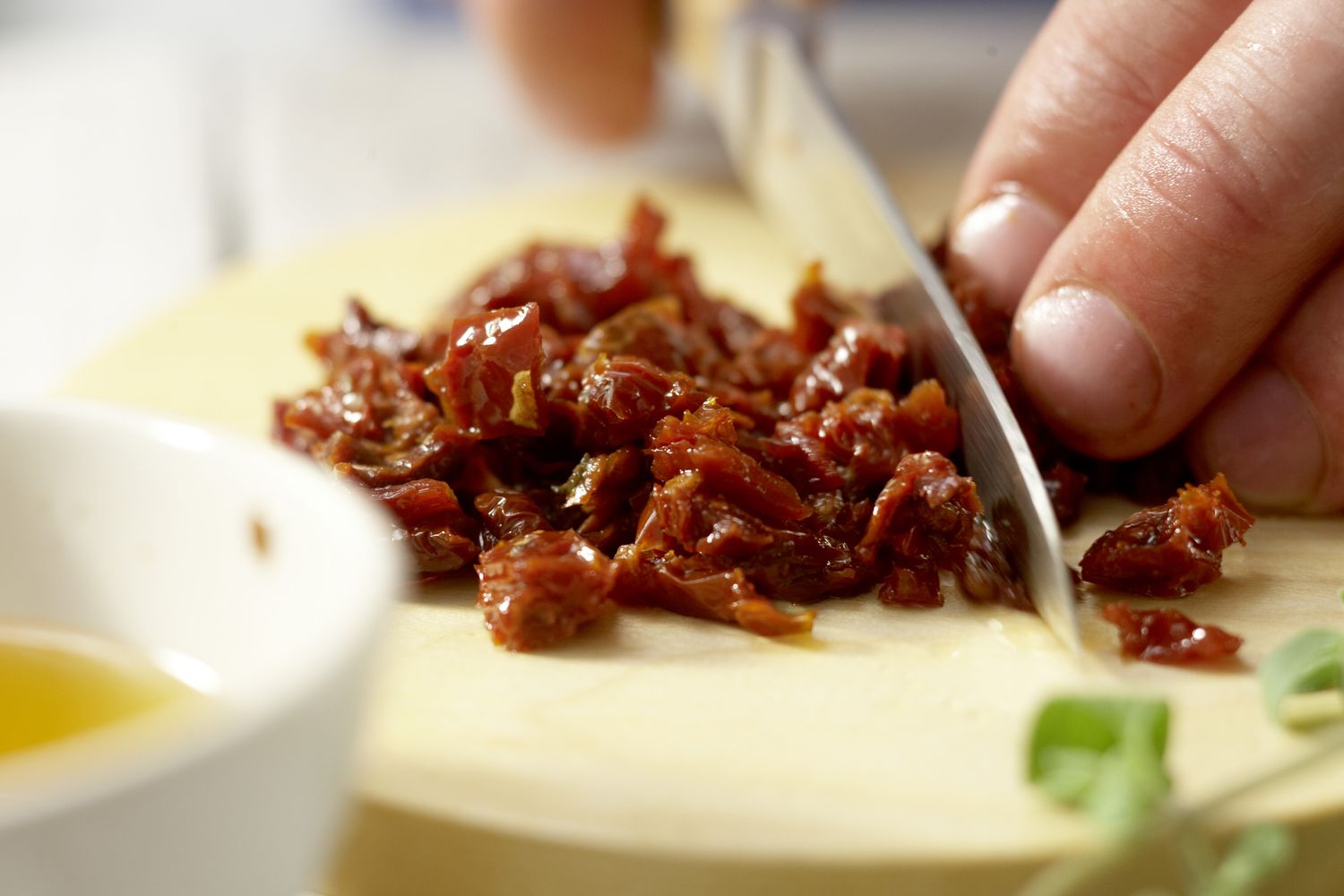 Step: 5/8
Mix the tomato pieces with the onions, capers, vinegar and tomato oil. Season with salt and pepper.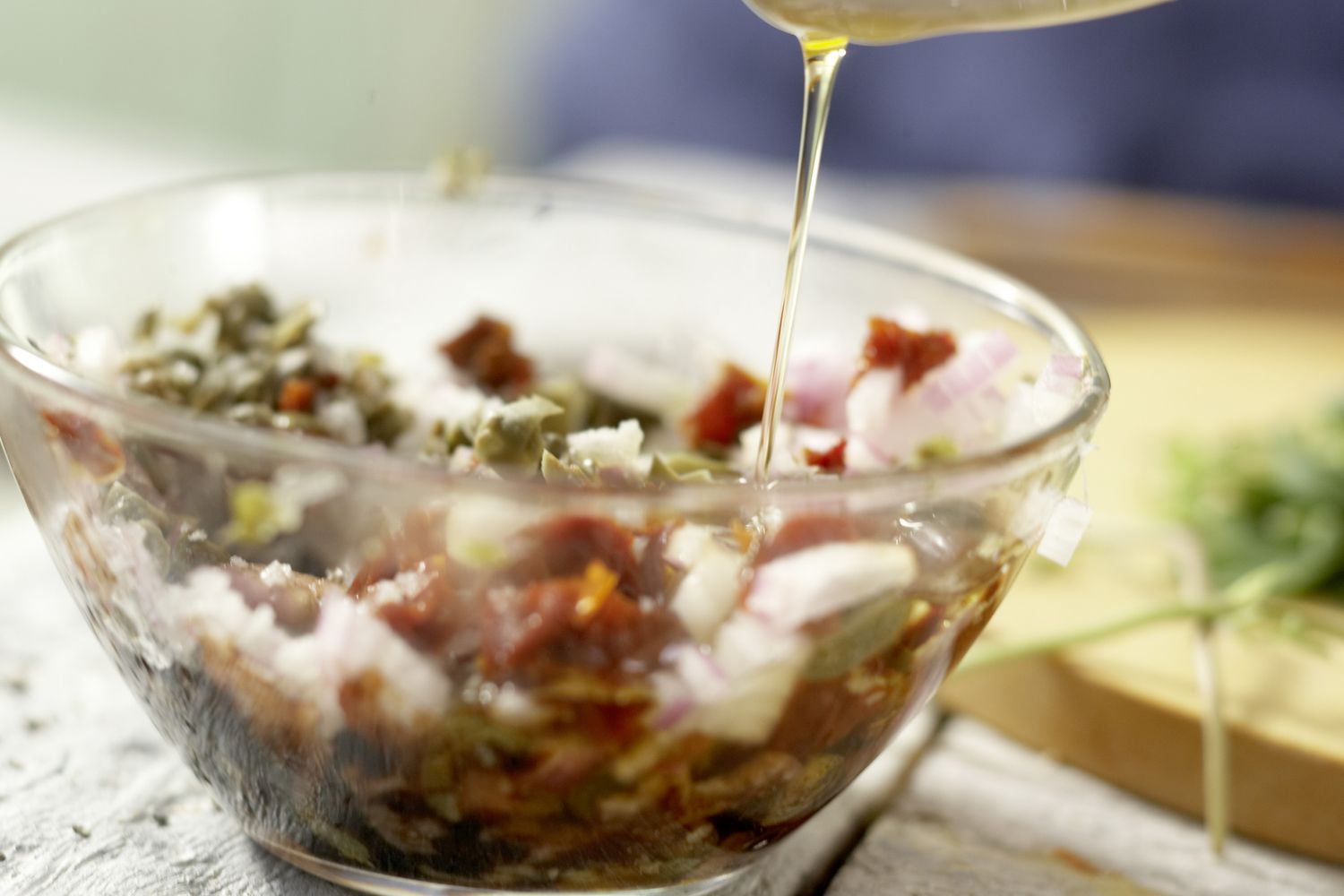 Step: 6/8
Wash the oregano, shake dry and roughly chop the leaves. Add to the tomato caper vinaigrette.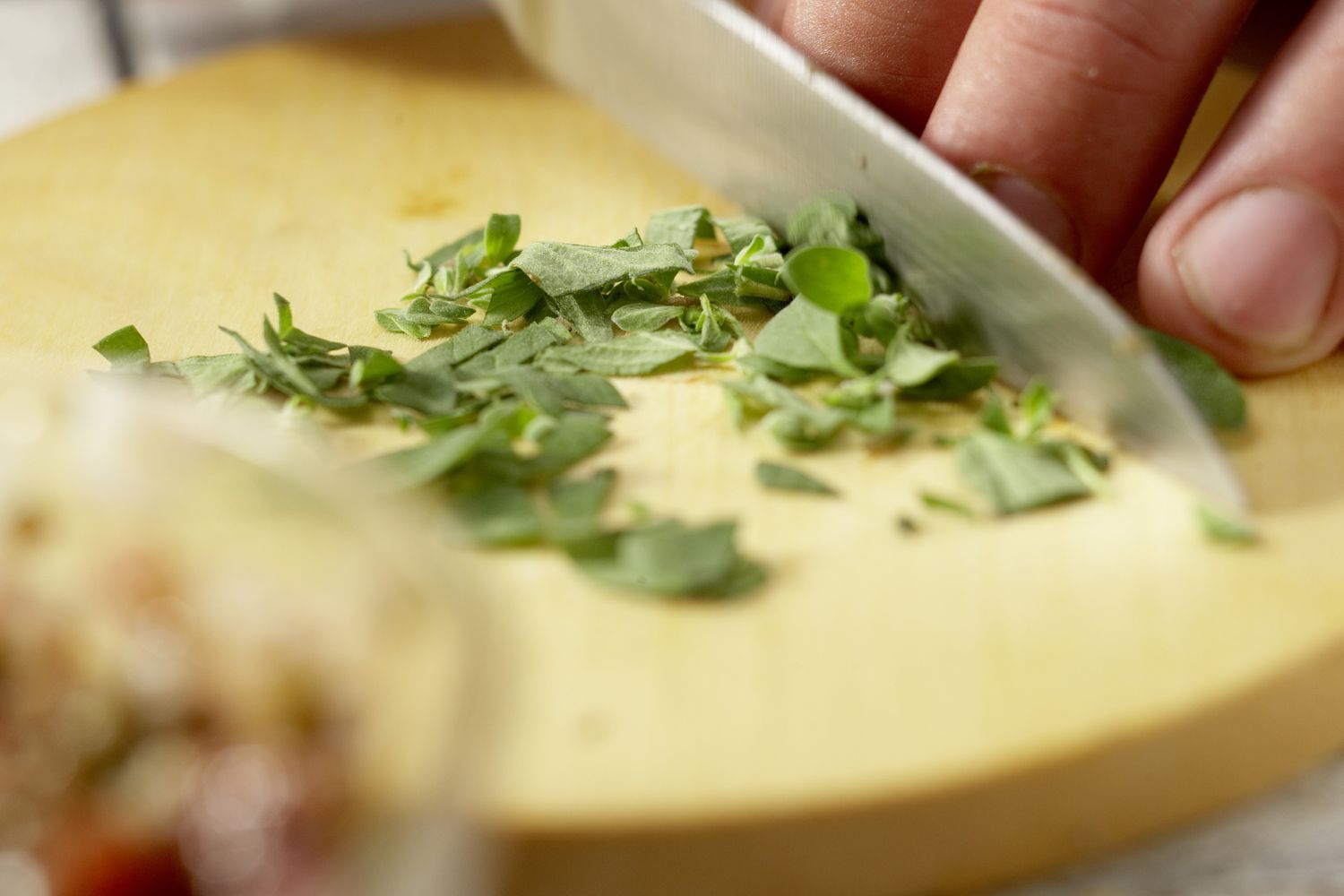 Step: 7/8
Remove the tuna from the marinade. Grill the steaks under a hot grill for 1 minute on each side until sealed but still pink inside.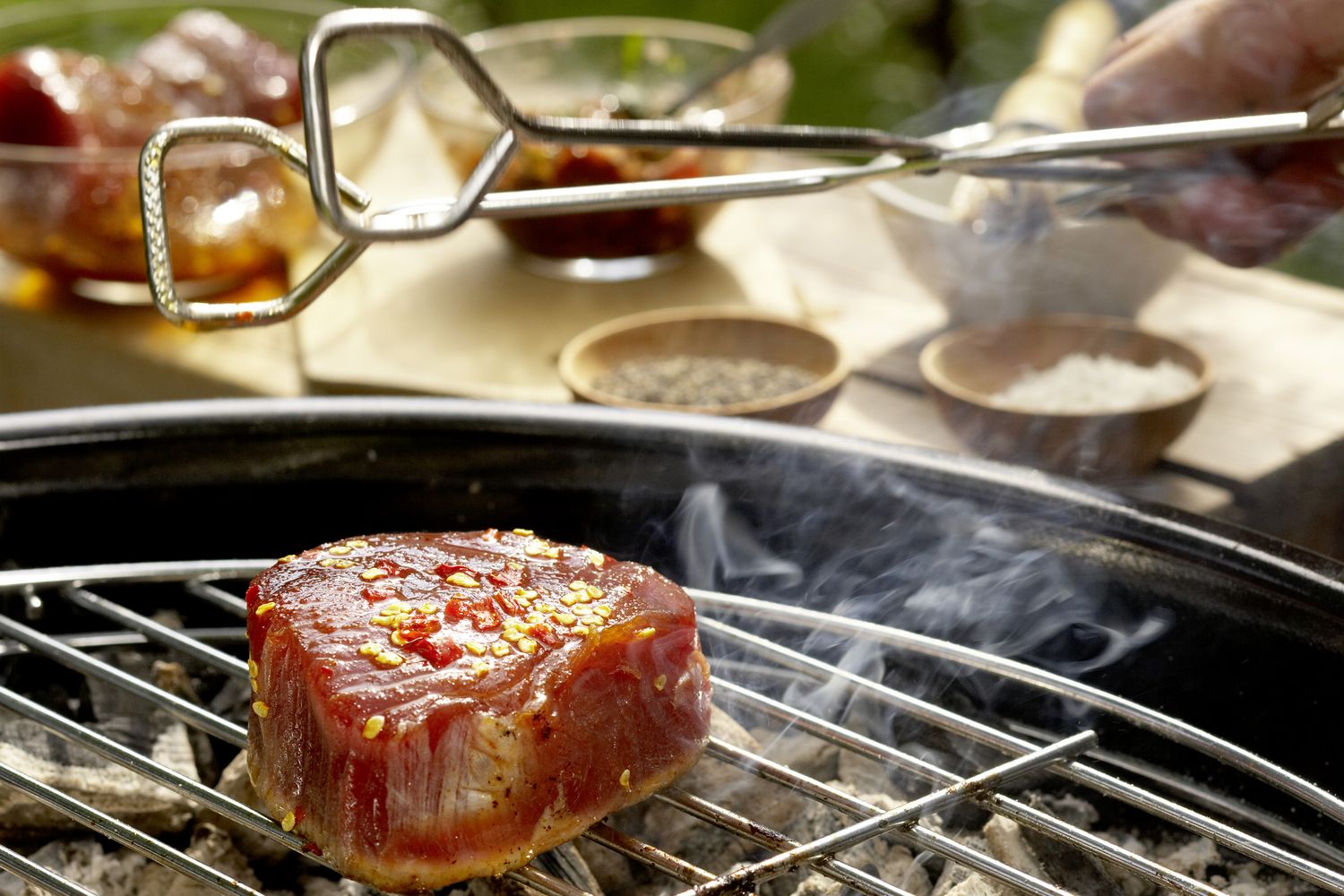 Step: 8/8
Coarsely flake the tuna and mix it with the tomato caper vinaigrette. Stand for 15 minutes and serve.