Step: 1/8
Preheat the oven to 220°C (200°C fan, gas 7). Brush the steaks with olive oil.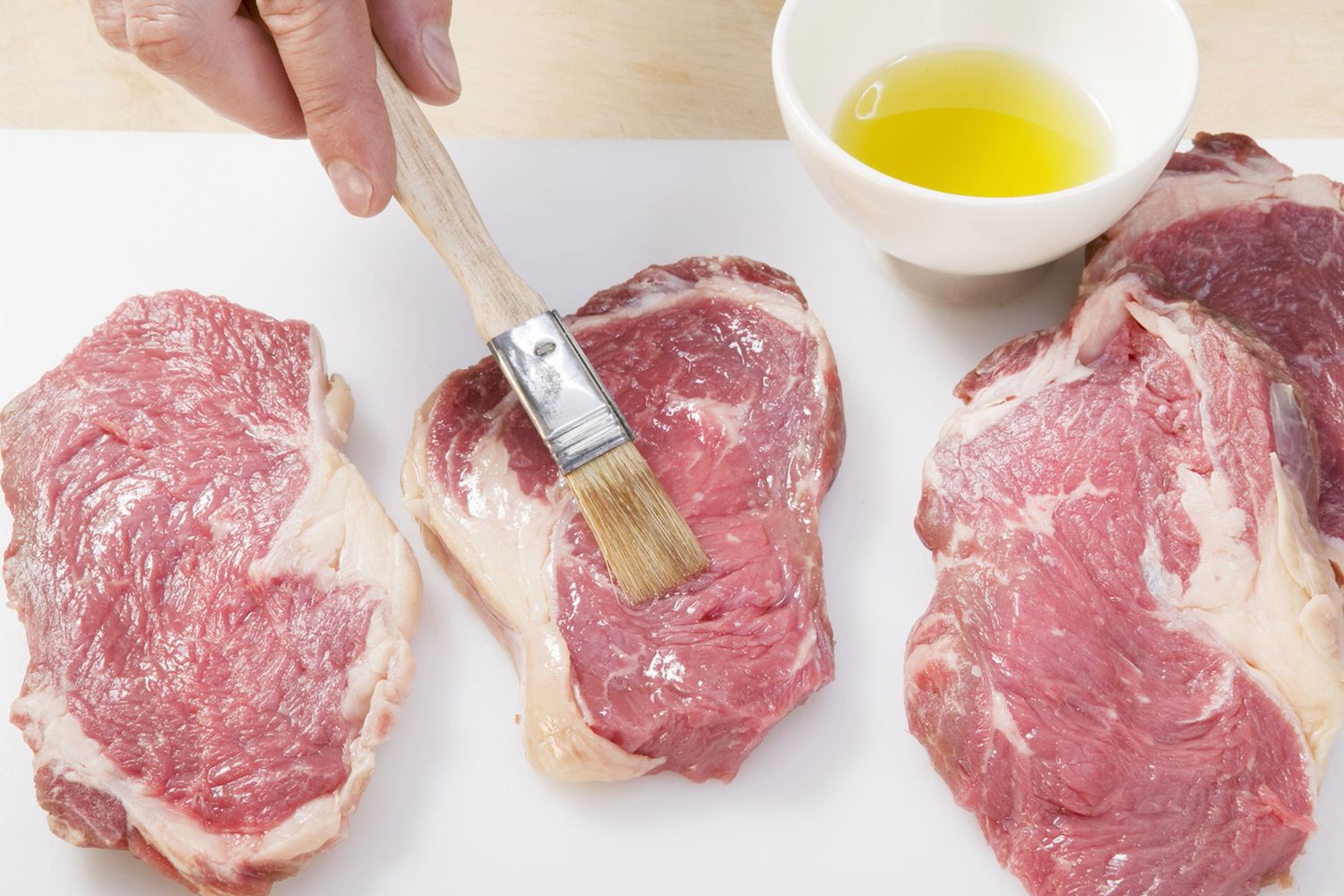 Step: 2/8
Wash and halve the tomatoes.
Step: 3/8
Grease a casserole dish with a little oil and add the cherry tomatoes. Season with salt and pepper. Wash the thyme and scatter over the leaves. Pour in the white wine.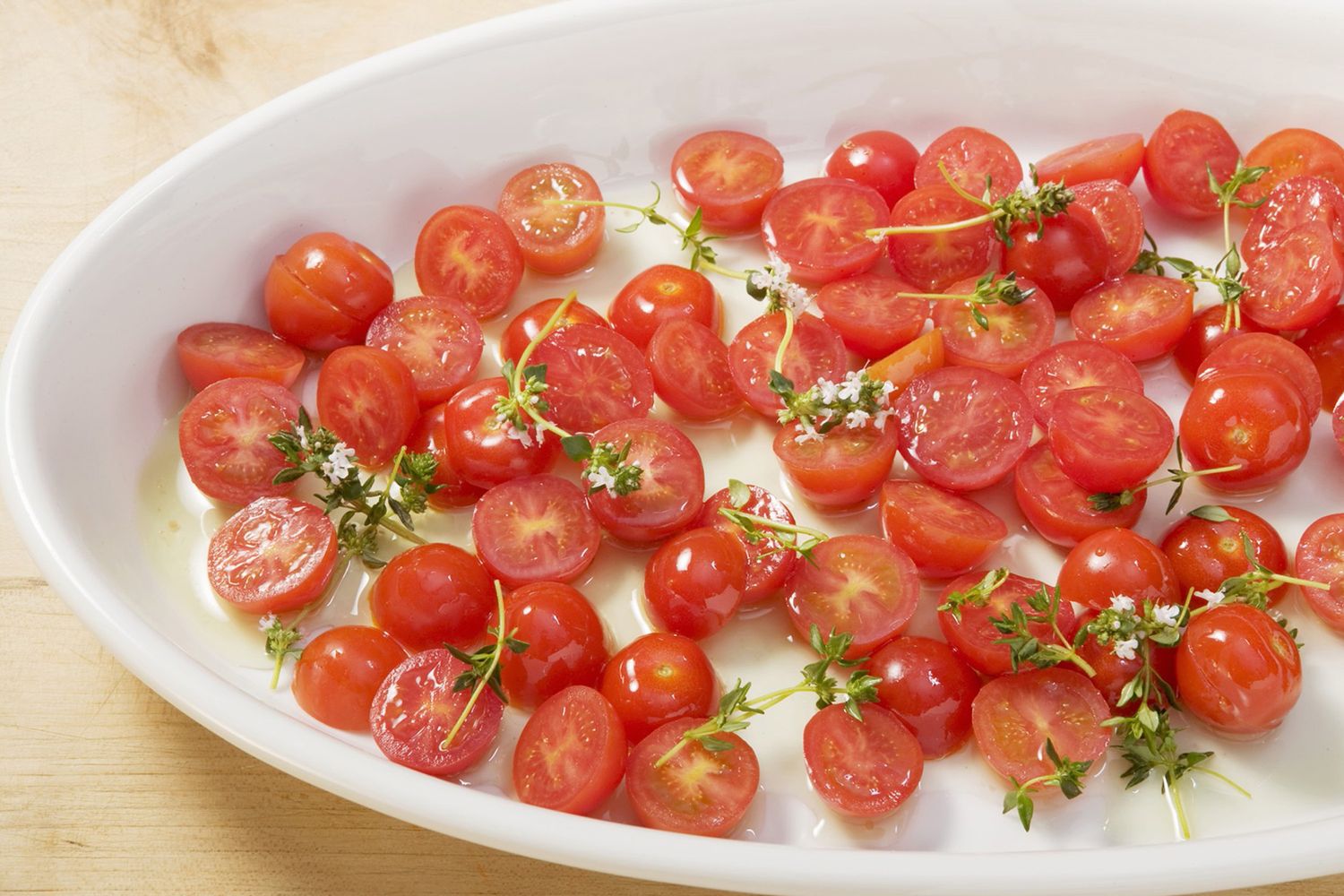 Step: 4/8
Rinse the anchovy fillets and capers in a sieve and drain.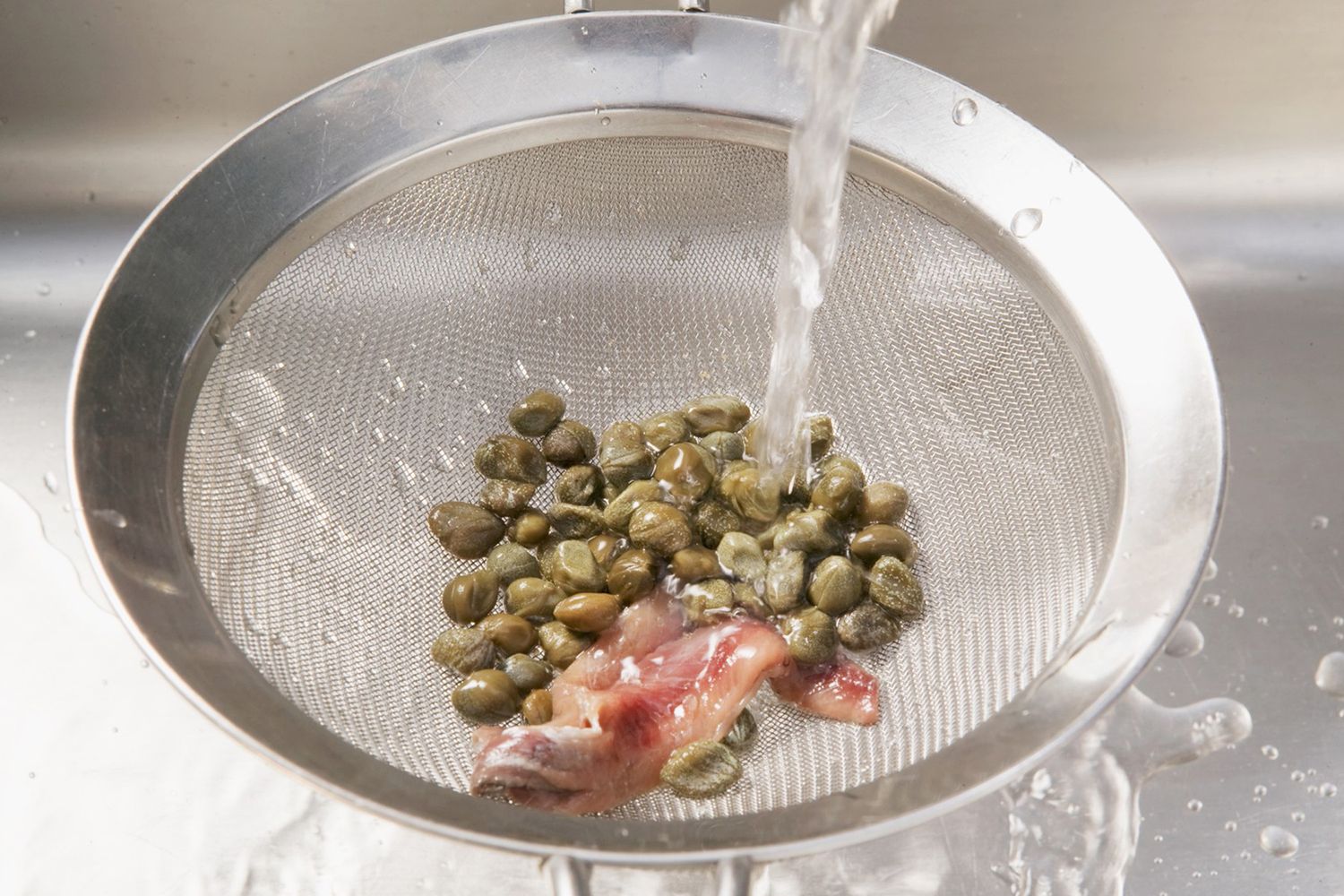 Step: 5/8
Coarsely chop together.
Step: 6/8
Place the breadcrumbs in a bowl. Add the Parmesan and crush in the garlic. Mix with the rest of the olive oil and season with a little salt and pepper.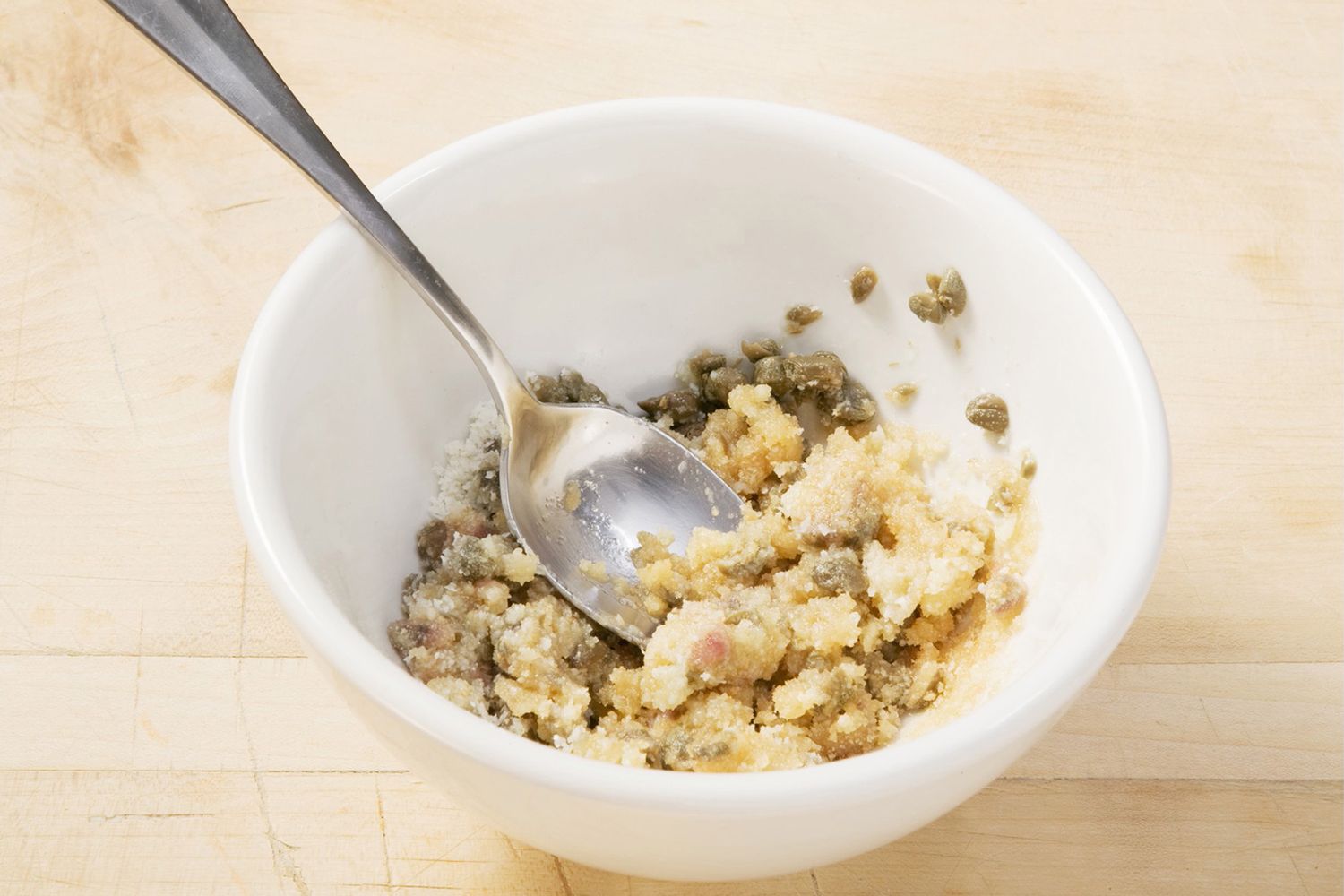 Step: 7/8
Bake the tomatoes in the oven for 7-10 minutes. At the same time, grill the meat on both sides briefly. Then add to the baked tomatoes.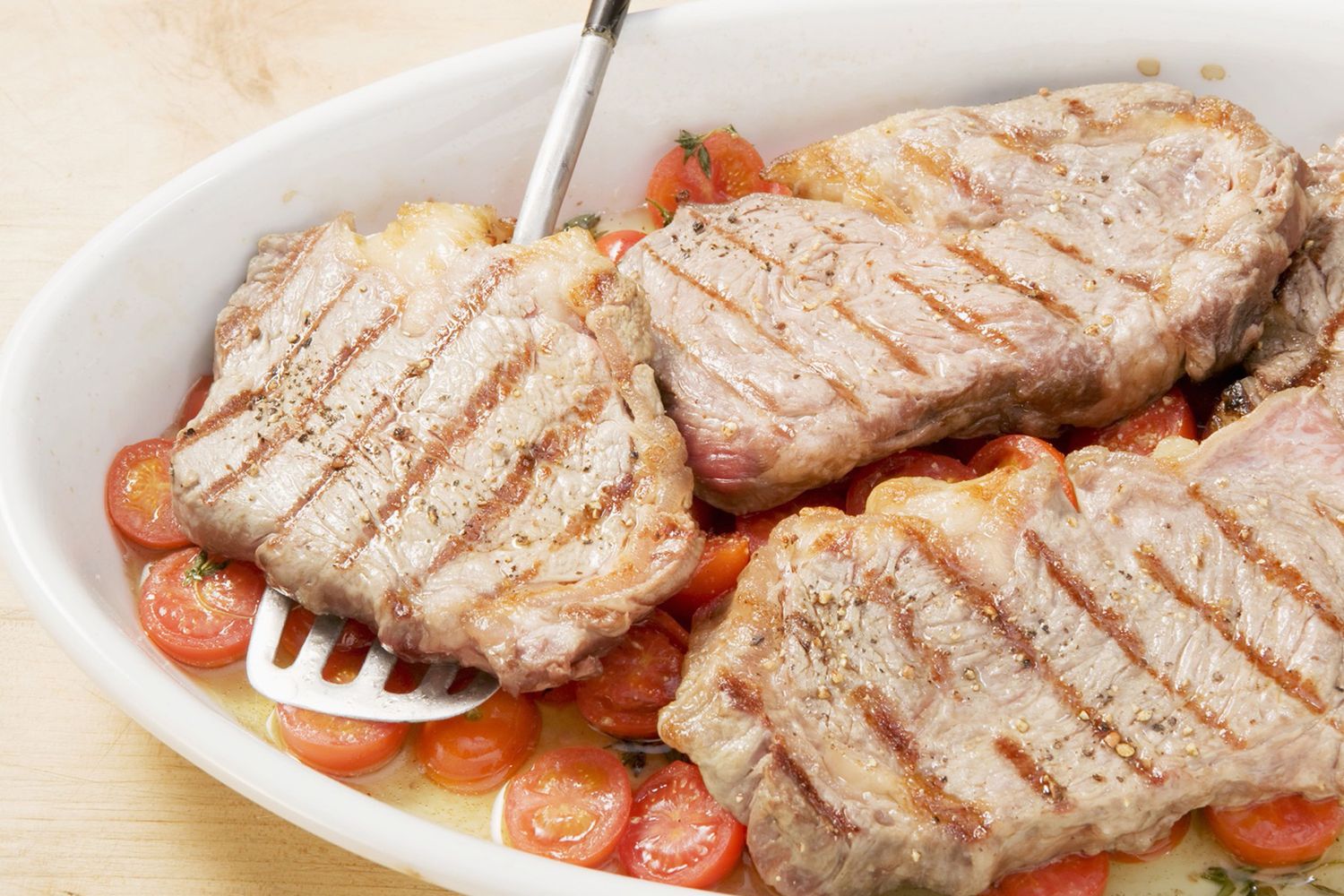 Step: 8/8
Spread the caper mixture over. Return to the oven for 10 minutes and finish cooking at 160°C (140°C fan, gas 3). Place on plates and serve with bread.