Step: 1/8
Cut the fish fillet into pieces. Separate the egg. Blitz the fish in the blender with the egg whites. (The egg yolks are not needed in this recipe.)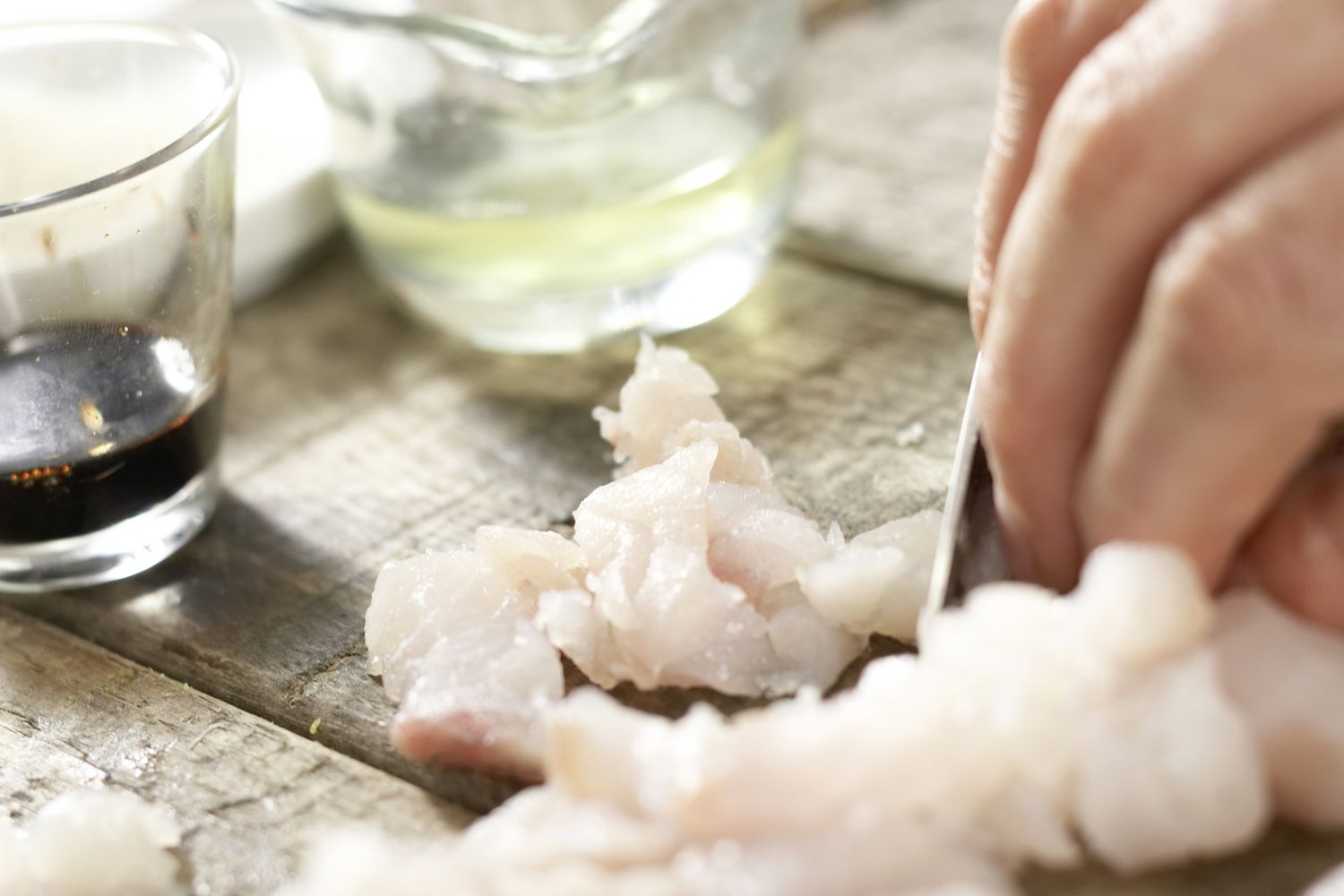 Step: 2/8
Mix the chopped fish with the mustard and 1 tbsp breadcrumbs. Season with salt and pepper.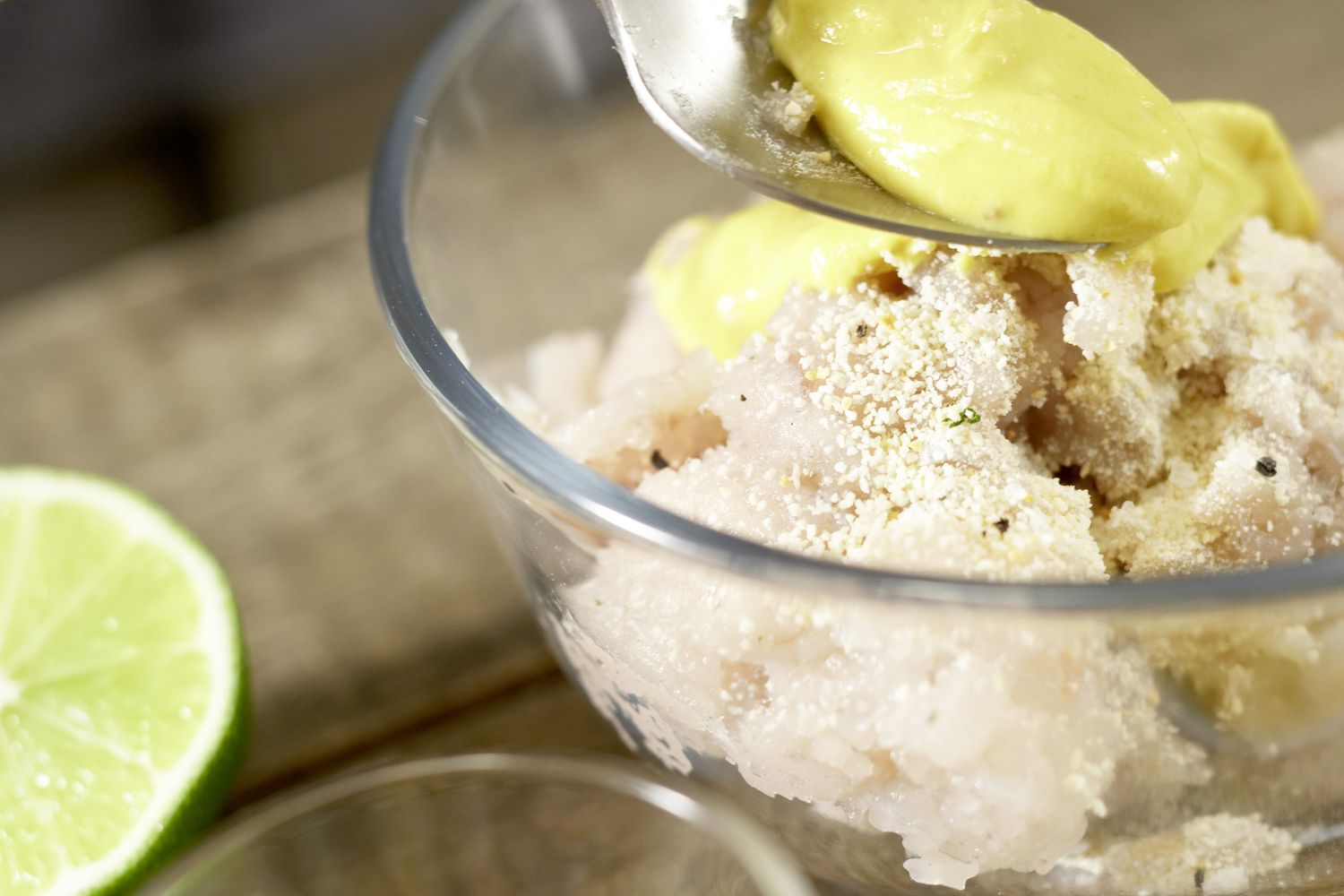 Step: 3/8
Using damp hand, shape the fish mixture into 4 patties. Chill for about 5 minutes in the freezer.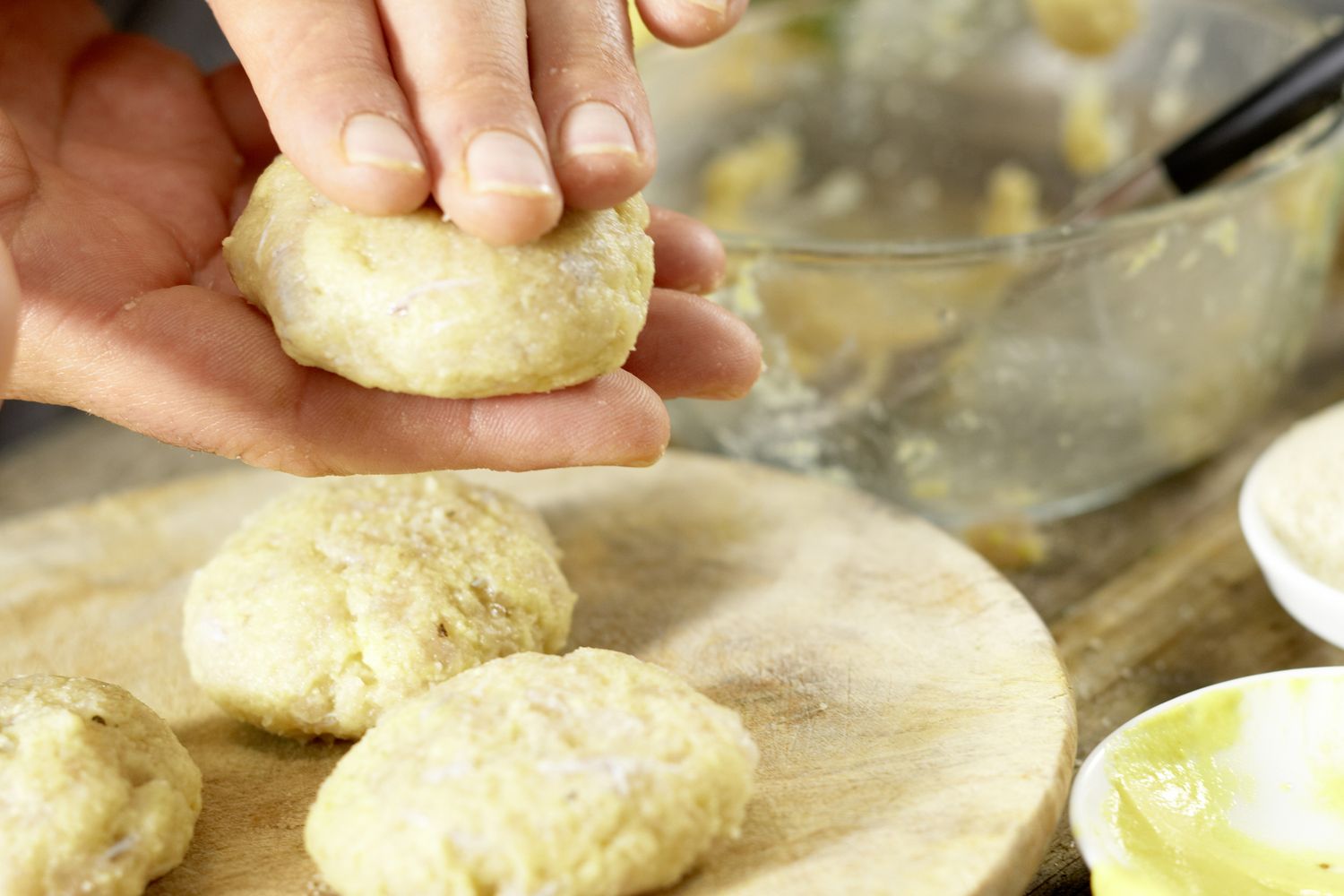 Step: 4/8
Drain the ginger in a sieve, finely chop and mix with the salad cream.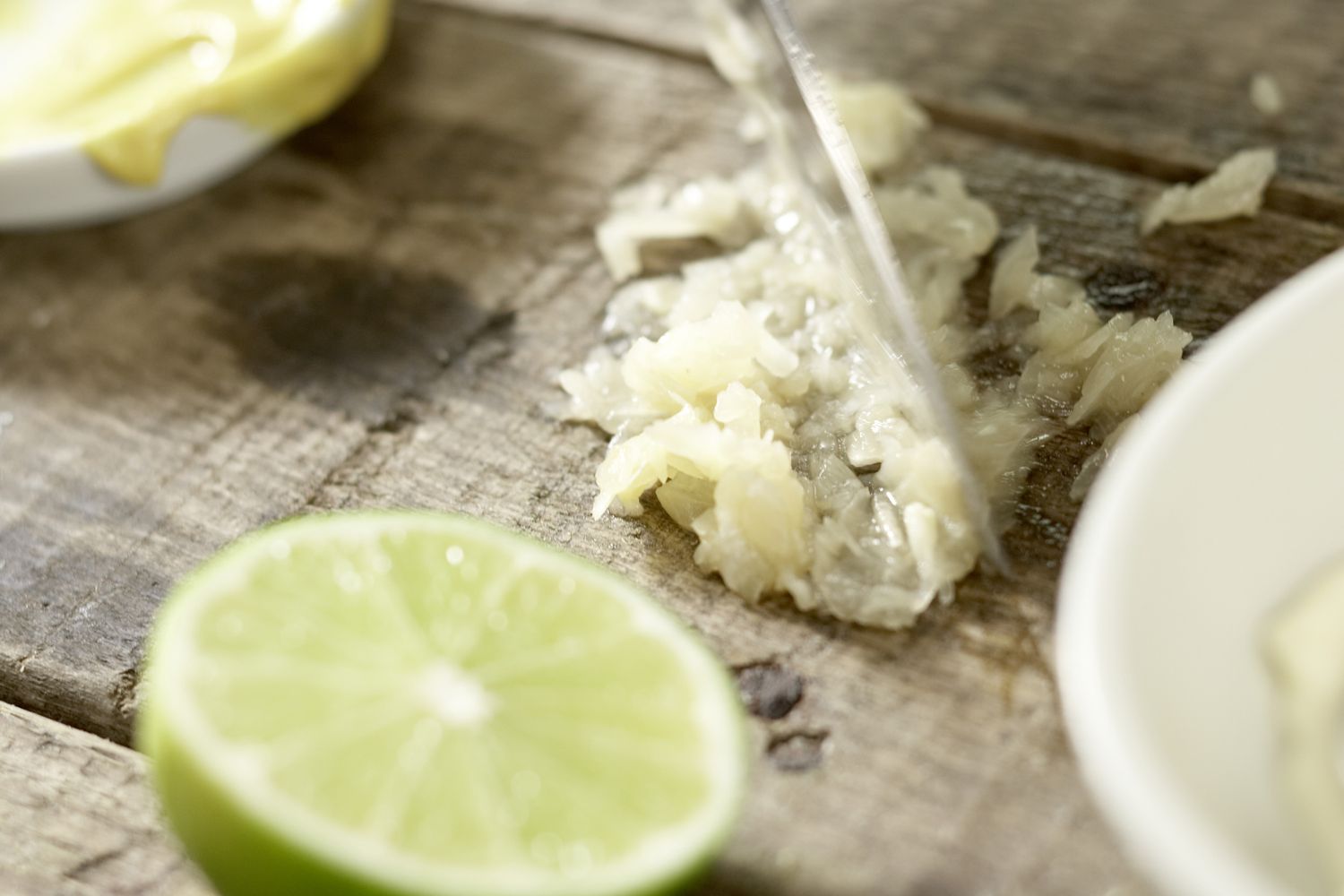 Step: 5/8
Cook the noodles in boiling salted water according to the pack instructions. Squeeze the lime juice.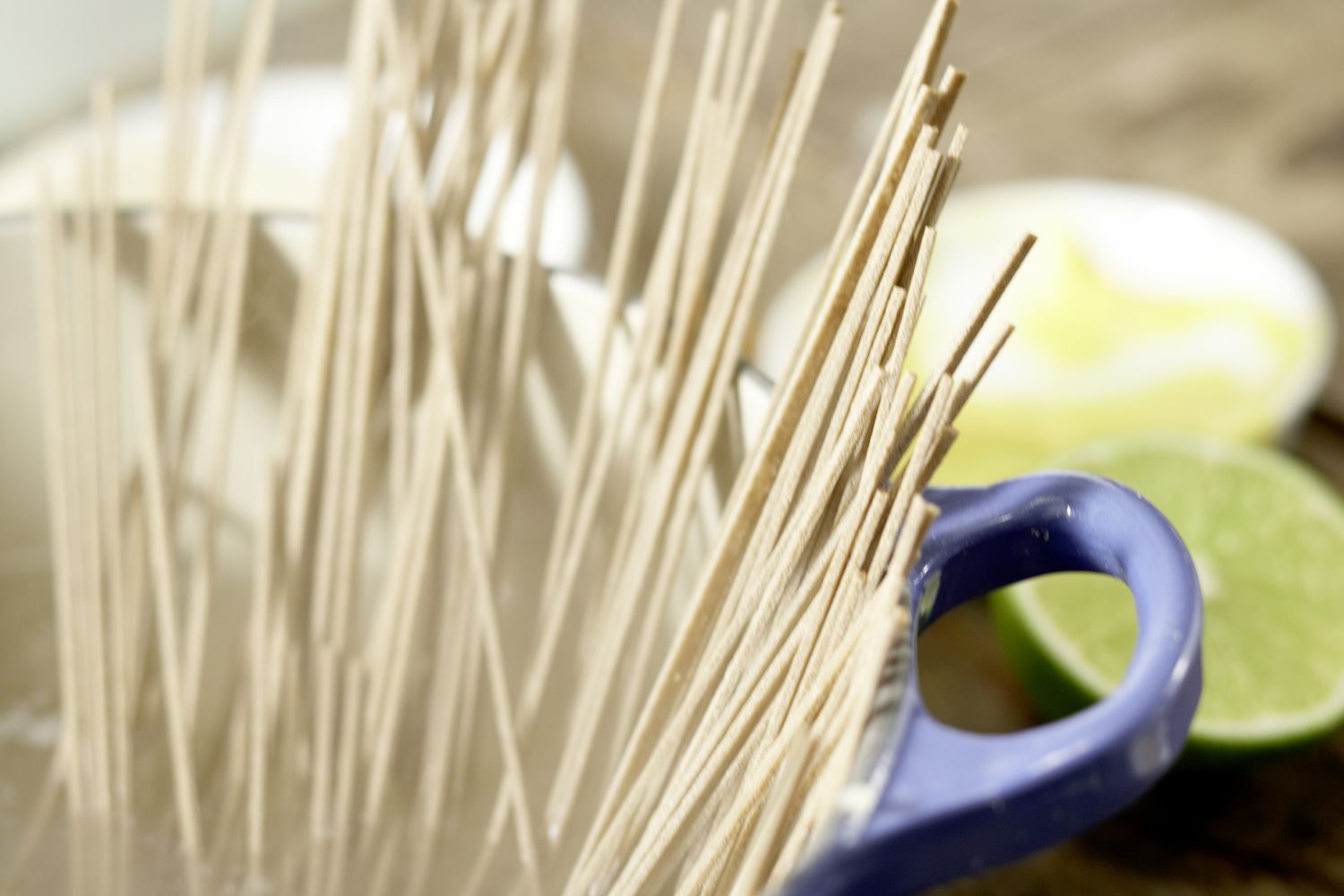 Step: 6/8
Mix the wasabi paste, sesame oil, soy sauce and 2 tsp lime juice. Season with salt and pepper. Drain the noodles and cool briefly under cold water. Mix the noodles with the wasabi sauce.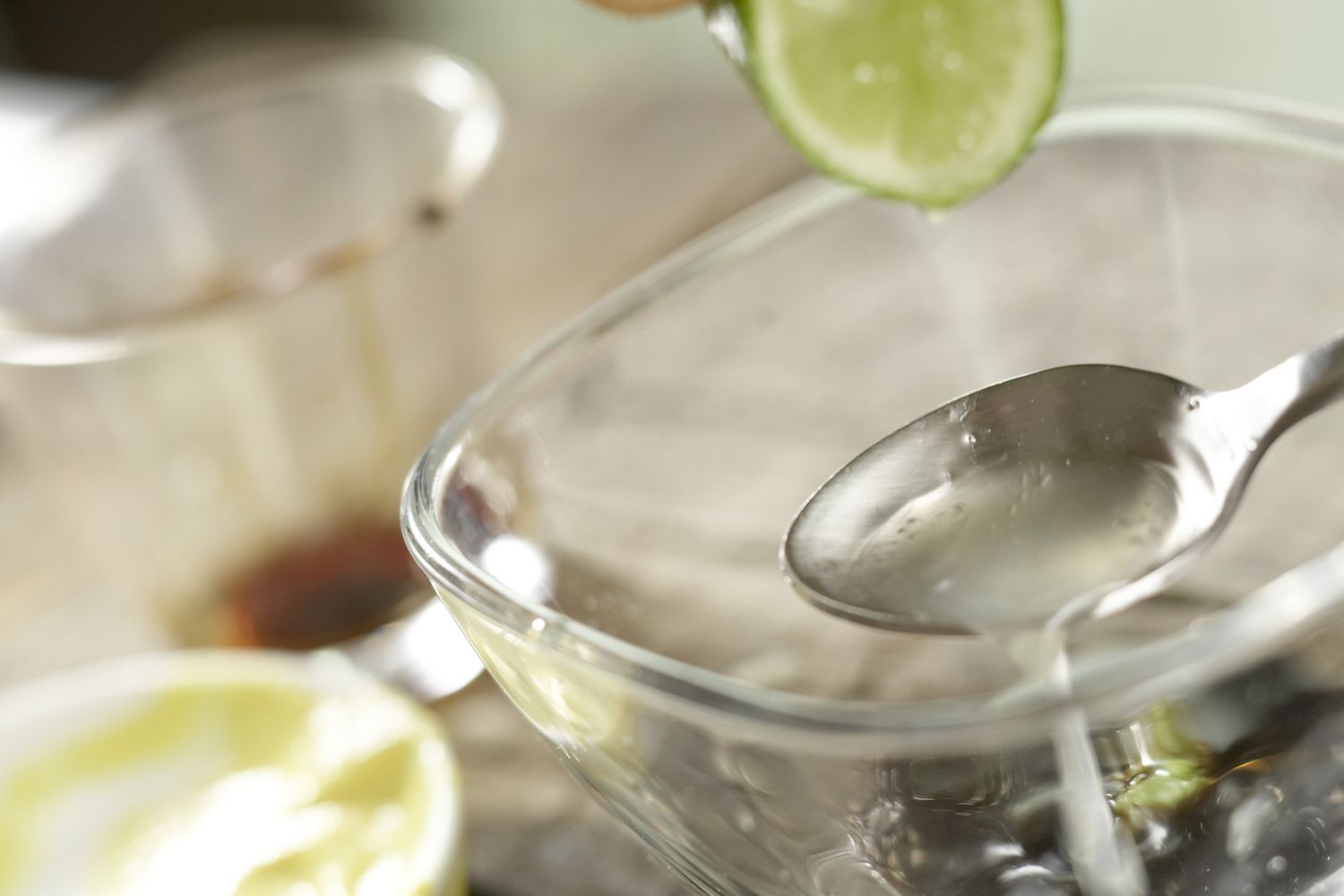 Step: 7/8
Mix the sesame with the remaining breadcrumbs and turn the fish patties in it to coat, pressing the crumbs in gently.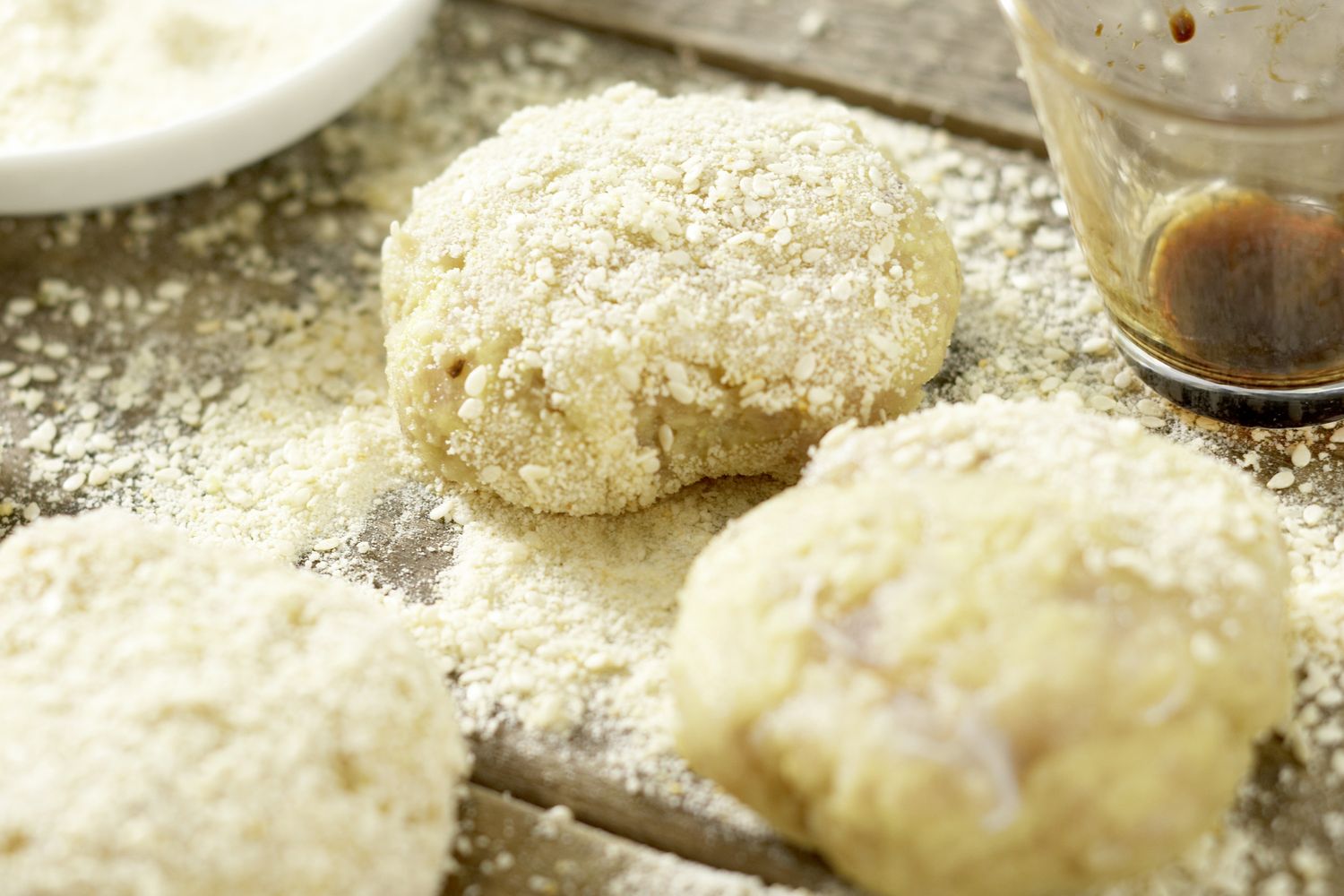 Step: 8/8
Heat the oil in a frying pan and fry the fish patties for 3-4 minutes on each side over a medium heat until golden and crisp. Serve the noodles with the fish patties and ginger cream.