Step: 1/6
Peel the cucumber, halve and deseed. Cut the meat into 1.5cm cubes. Peel and finely dice the onion.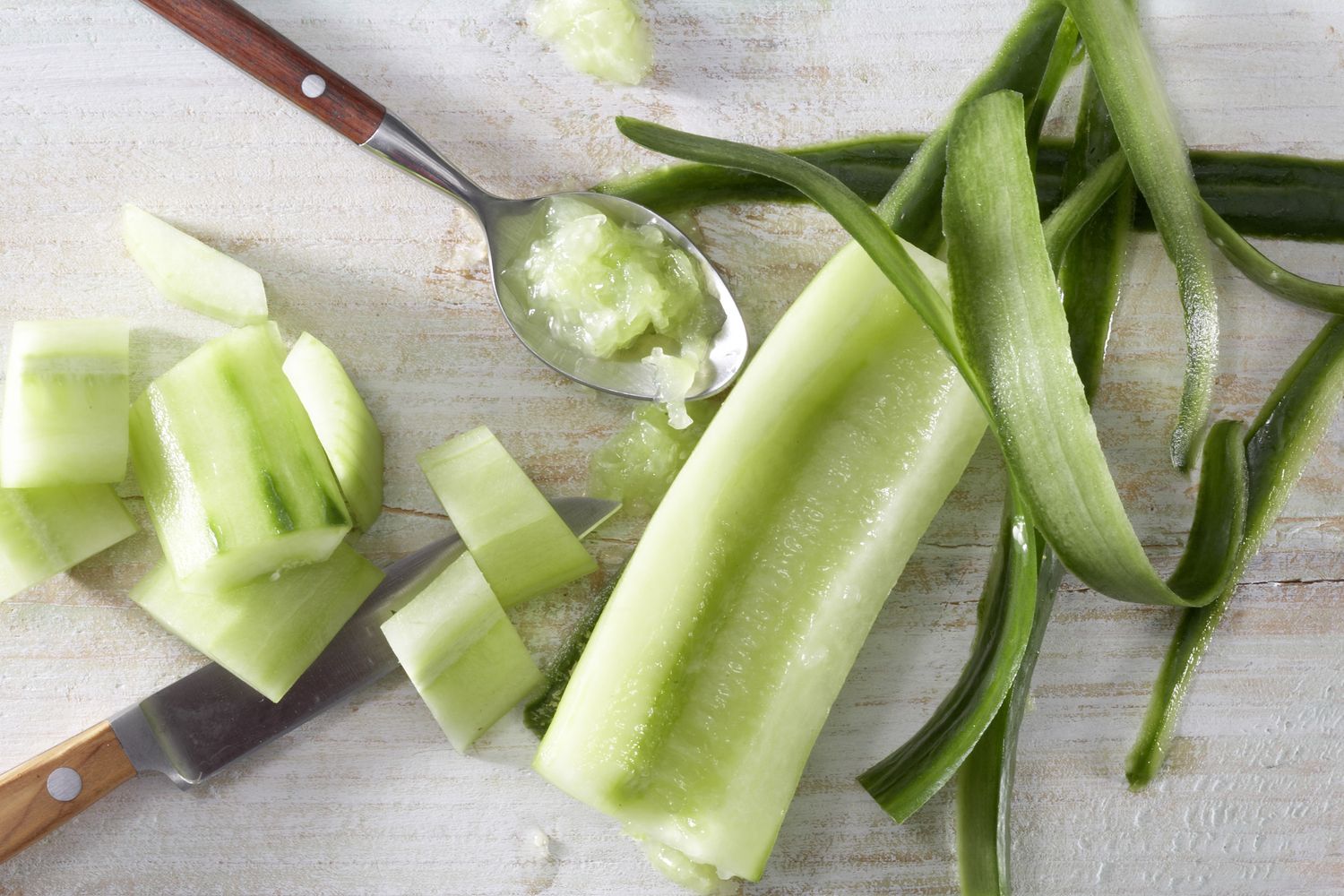 Step: 2/6
Cut the salmon fillet into 2cm thick pieces. Heat the oil in a non-stick pan and sear the salmon cubes on all sides over a medium heat until lightly browned. Remove and season with salt and pepper.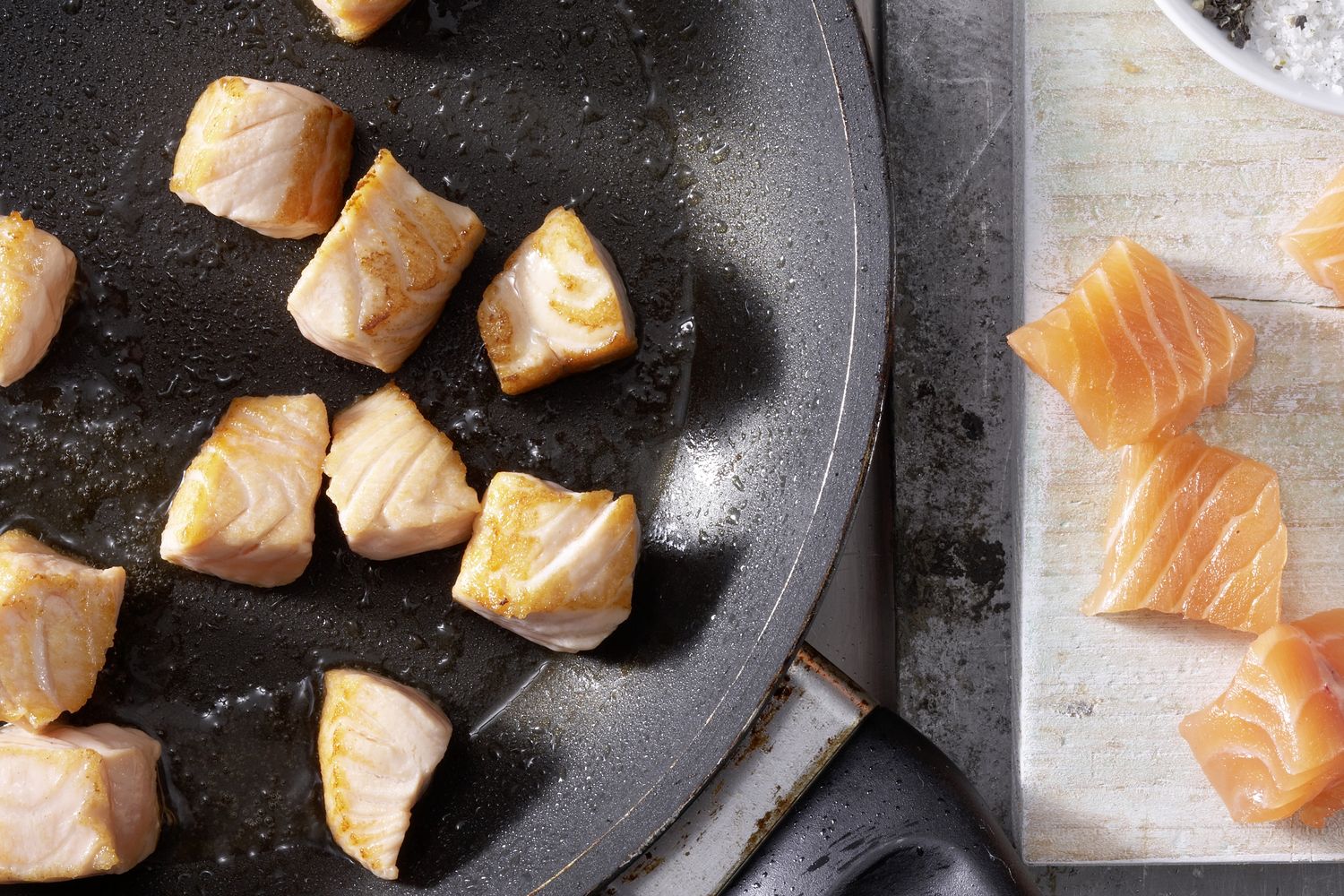 Step: 3/6
Place the onion in the pan and cook briefly to soften. Add the cucumbers, cook for a further 2 minutes and season with salt and pepper.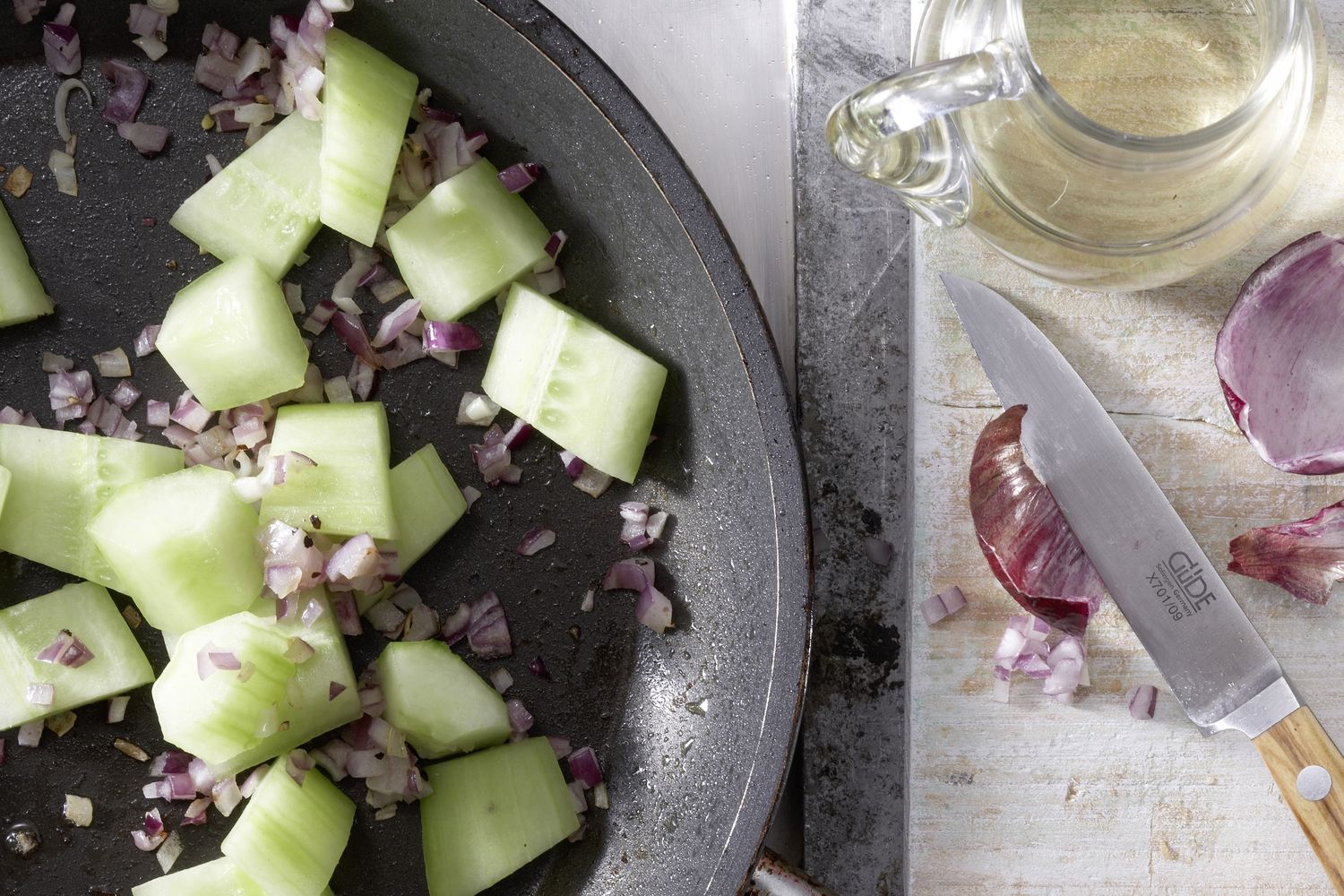 Step: 4/6
Pour in the anis liqueur.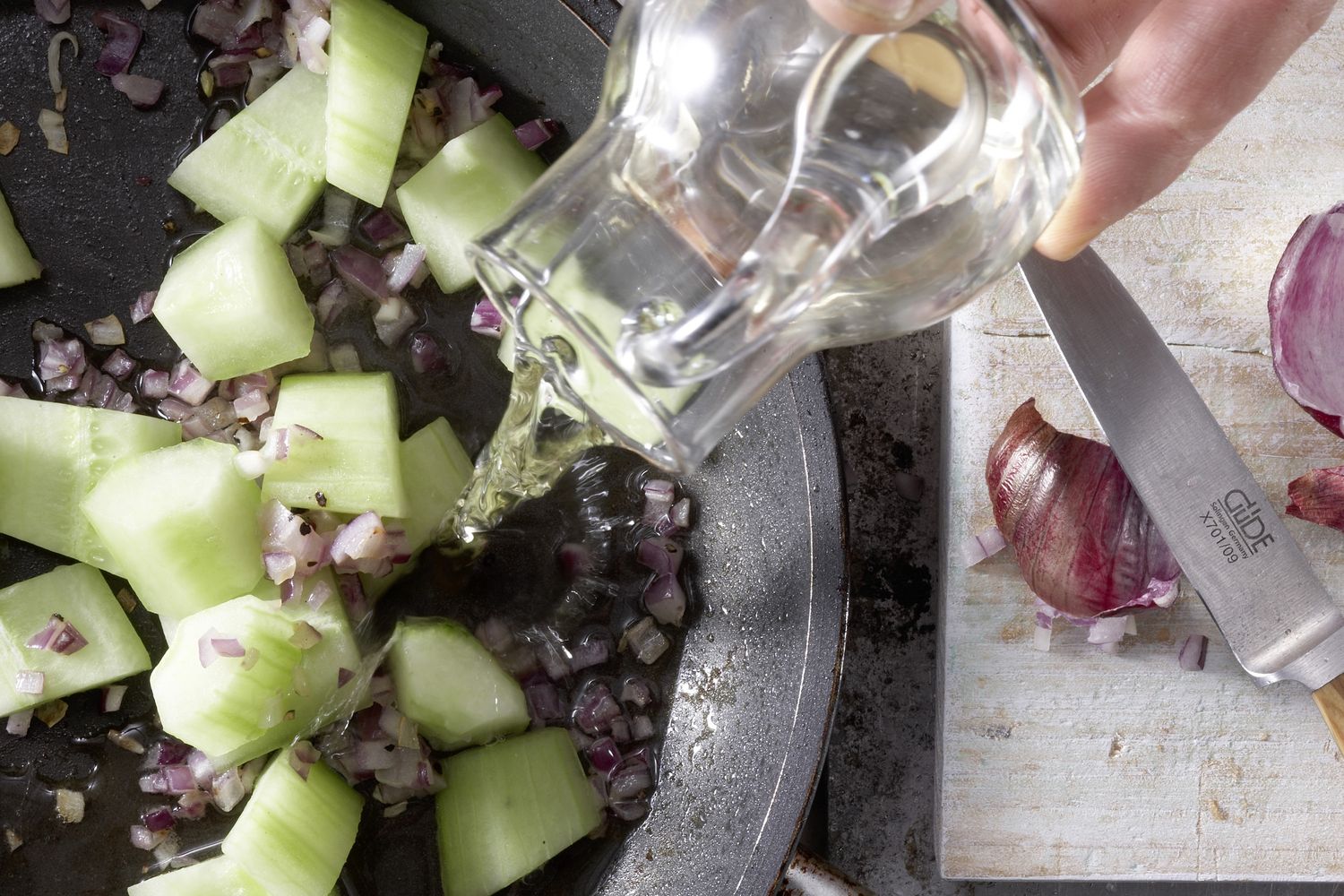 Step: 5/6
Add the stock and soy cream and bring to the boil. Reduce the heat and simmer for a further 4 minutes.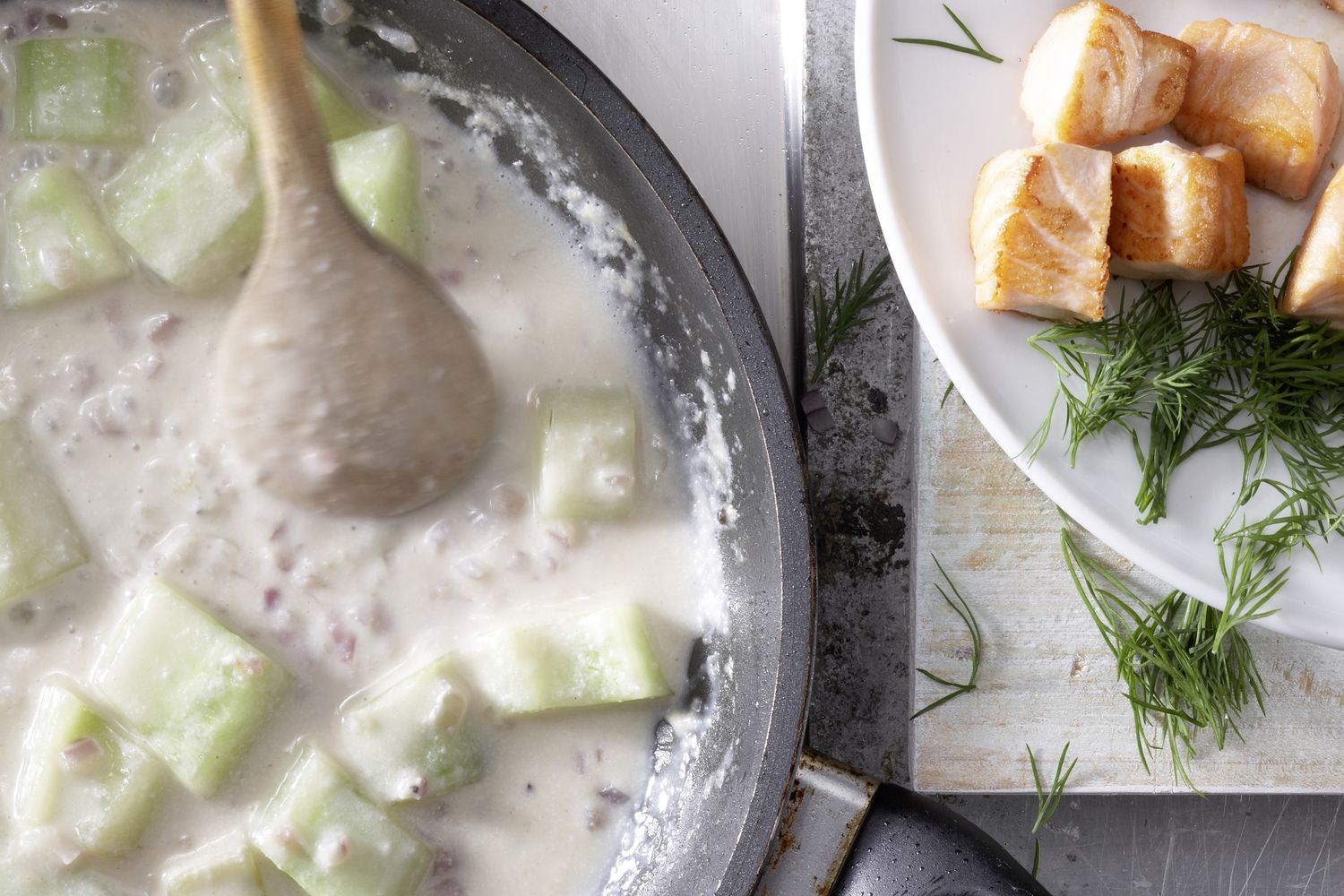 Step: 6/6
Meanwhile, wash the dill, shake dry and pick off the leaves. Return the salmon to the pan and heat for 2 minutes. Season with salt and pepper and serve sprinkled with dill.