Step: 1/7
Peel and finely dice the shallot. Clean and slice the button mushrooms.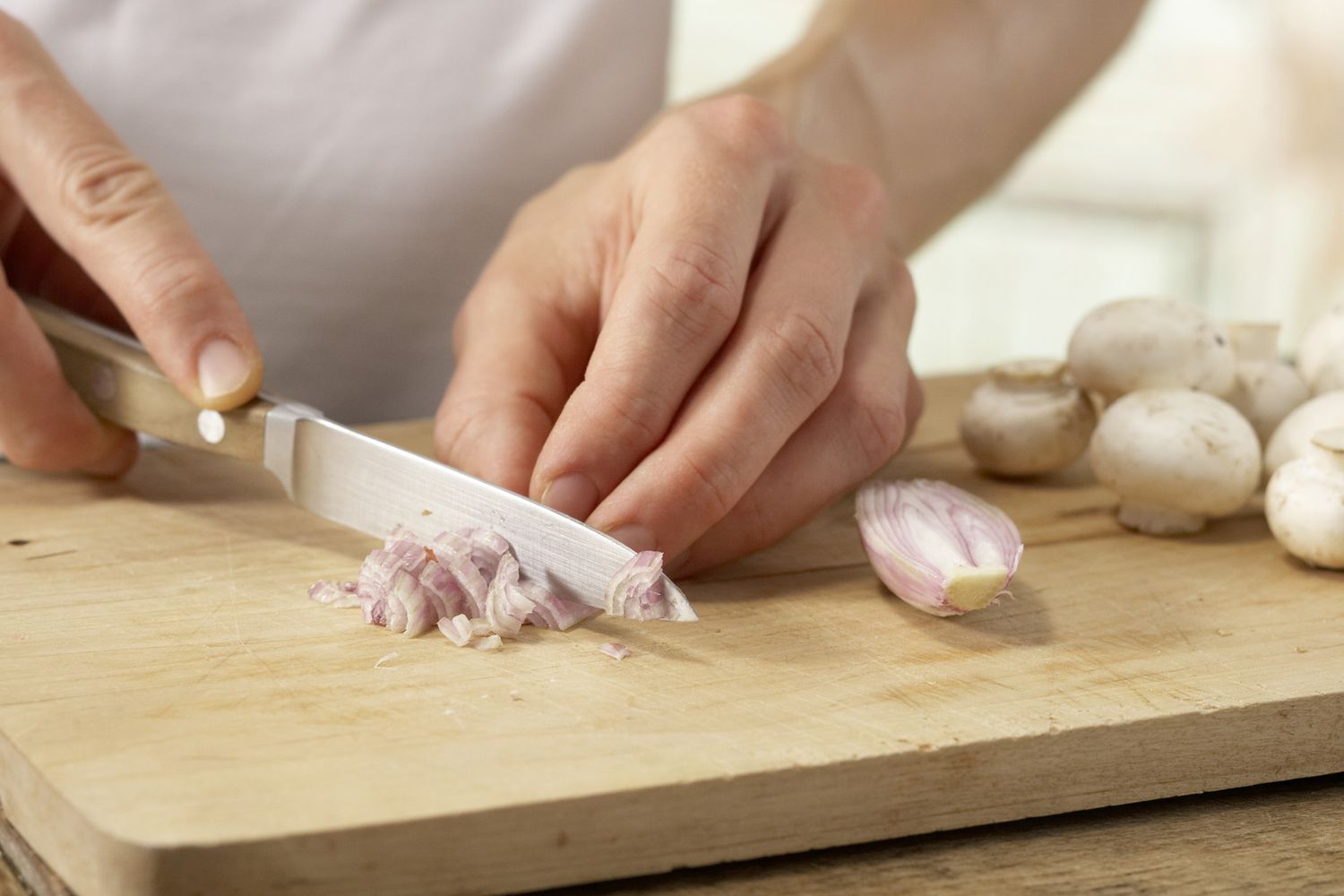 Step: 2/7
Heat the oil in a pan and fry the shallots and mushrooms over a medium heat for 3 minutes.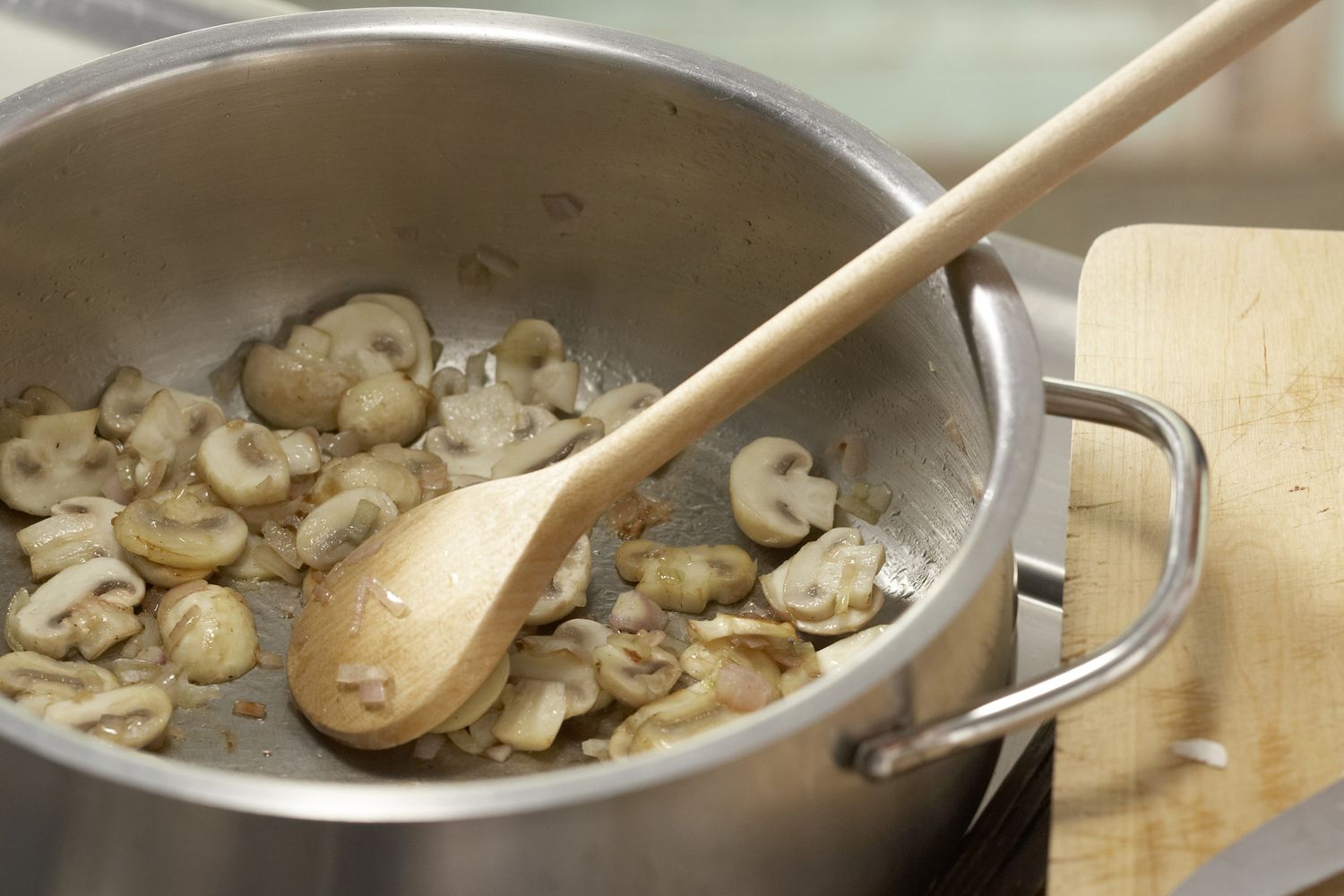 Step: 3/7
Pat the beef fillet dry and cut into thin strips.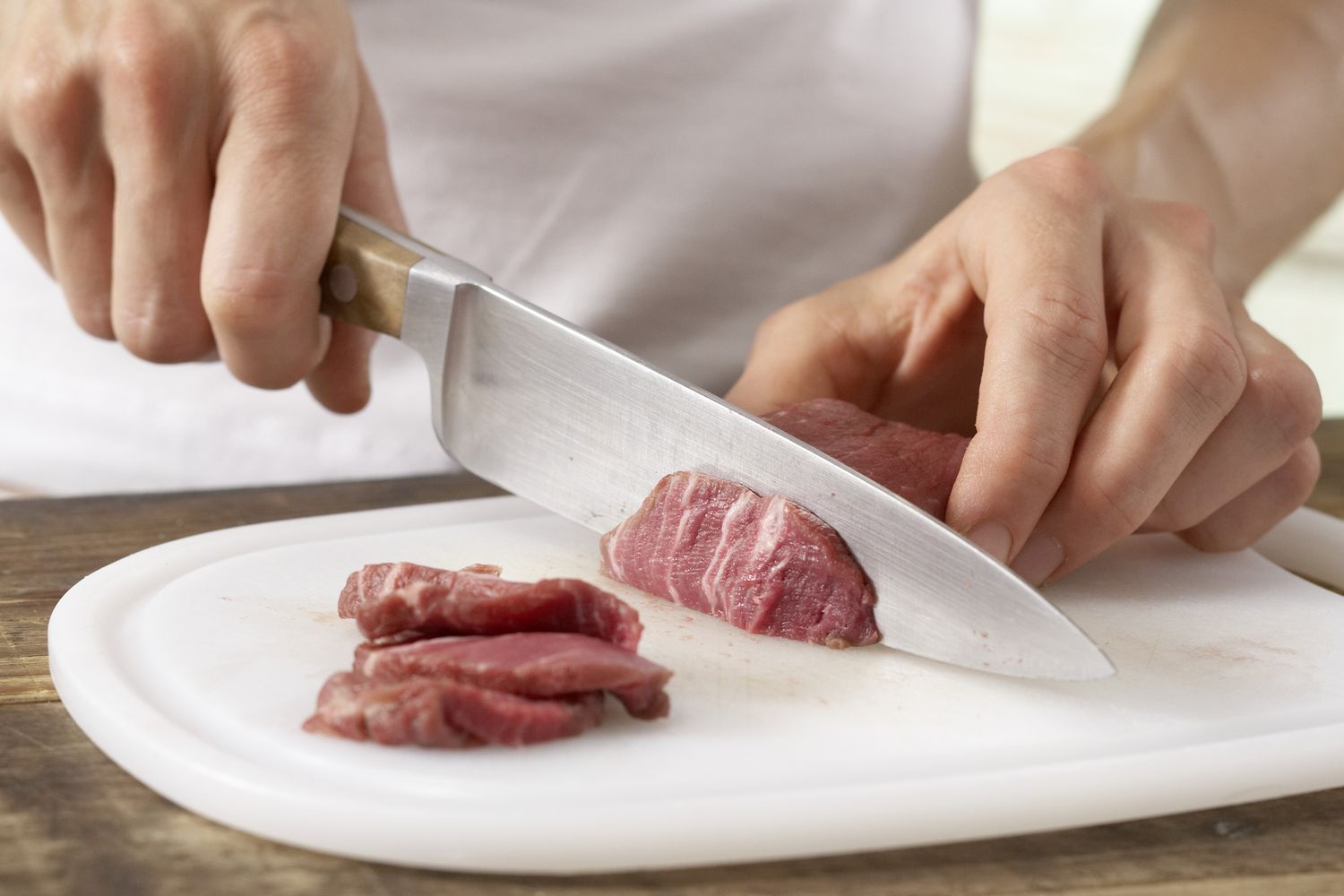 Step: 4/7
Add the beef strips to the pan, fry for 1 minute, then season with salt, pepper and some paprika.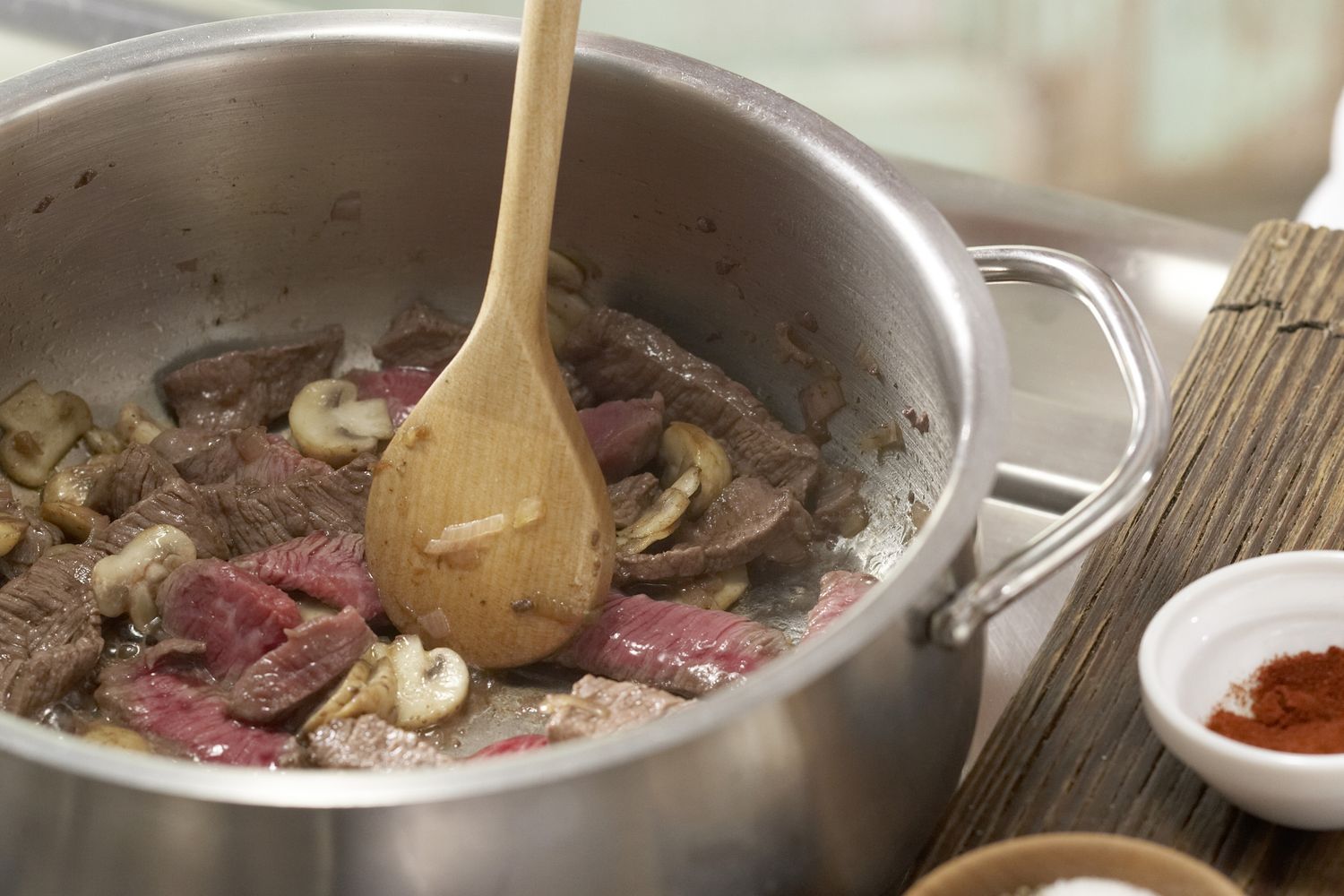 Step: 5/7
Add the sauerkraut, pour in the stock and bring to the boil. Remove the pan from the heat and stand, covered, for 3 minutes.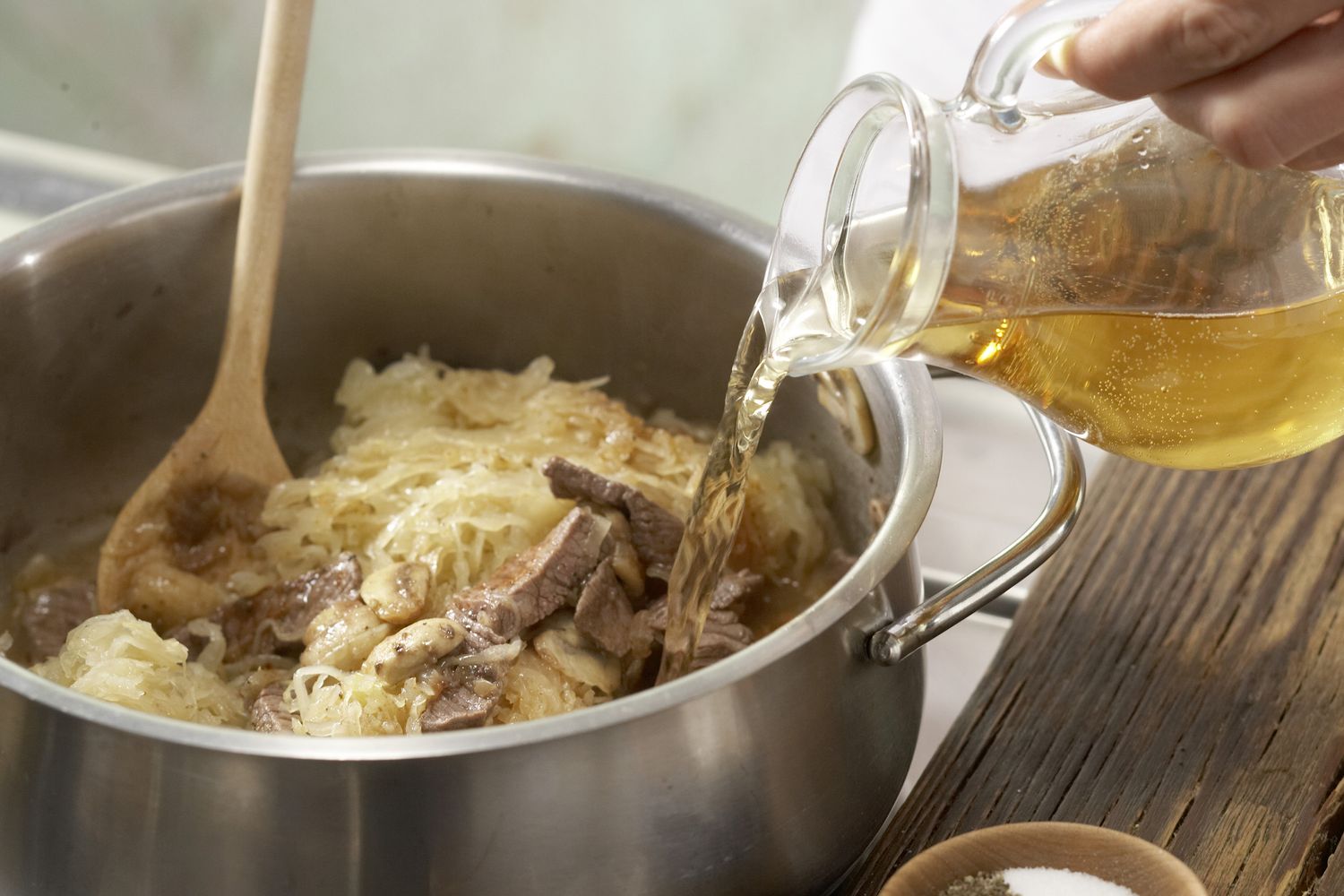 Step: 6/7
Drain and finely slice the gherkins, then mix with the sauerkraut.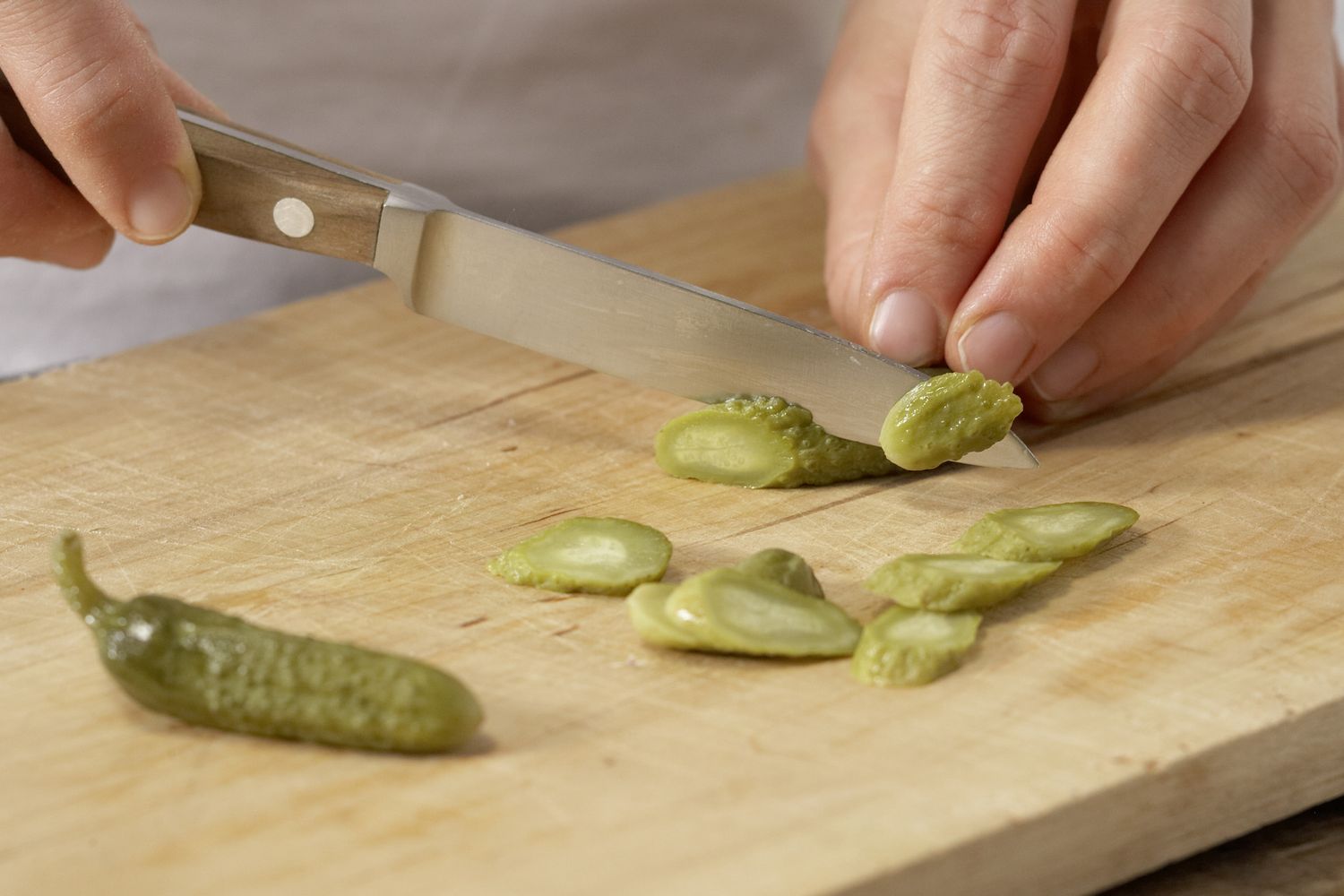 Step: 7/7
Season the sauerkraut stew with salt and pepper and serve on plates. Top with 1 tbsp of sour cream and a little paprika.