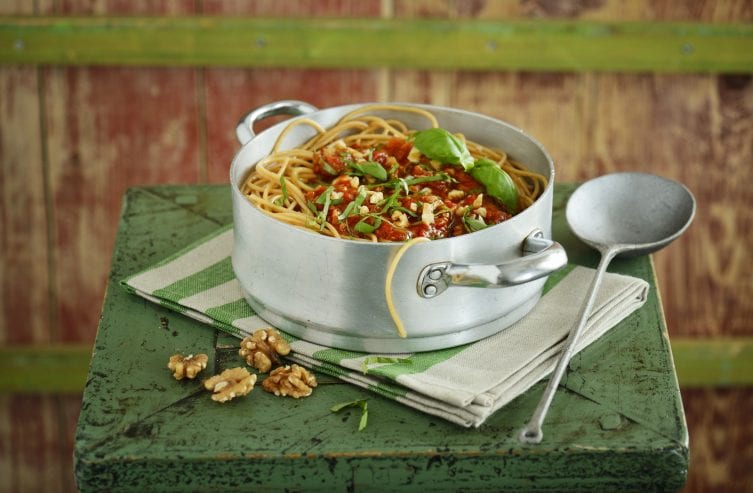 Prep and cook time: 15 min, cooking time approx.: 15 min, difficulty: easy
Ingredients for 4 servings:
• 2 tbsp olive oil
• 1 onion, peeled, finely chopped
• 1 clove garlic, peeled, finely chopped
• 65 g walnut kernels, roughly chopped
• 5 – 6 ripe tomatoes, chopped
• 400 g sieved tomatoes, tin
• 400 g whole-wheat spaghetti
• 1 handful fresh basil
• sugar
Method:
Heat the oil in a pan and fry the onion and garlic. Add the walnuts and continue to fry. Add the chopped tomatoes, pour over the sieved tomatoes, season with salt and ground black pepper and simmer for approx. 10 minutes. Meanwhile cook the pasta in plenty of boiling salted water until al dente. Drain. Mix half the basil with the sauce and season again with salt, ground black pepper and a pinch of sugar. Mix the pasta with the sauce. Place on plates and garnish with basil to serve.