Protein is often dismissed as something important only if you want big muscles or to compete as an athlete, but its quite the contrary. Protein is a necessity in your diet and increasing your intake can have great benefits, and this article will tell you everything you need to know.
What is protein?
Proteins are large, complex molecules that play many critical roles throughout the body such as helping power chemical reactions and carry the oxygen in your blood.
They are found all around the body – in muscle, bone, skin, hair, and virtually every other body part or tissue.
They are made up of around 20 amino acids (the building blocks for the proteins)
Humans do not naturally store amino acids and so must get them in other ways
9 of these amino acids can be sourced from food
Is it good for you?
Aside from being a necessity to keep your body healthy and working, a high protein intake can bring benefits in various other ways. For example, it can promote fat loss. Though there is no evidence in a direct link between losing weight and consuming protein there is evidence in many studies that a high intake is linked to satiety (feeling full), this in turn will promote fat loss through the consumption of less calories.
A higher protein intake can also lead to improved moods. Some of the amino acids consumed via protein make the hormones such as dopamine and serotonin which are closely connected with mood and can help keep your hormones in proper balance.
Increasing your protein intake can also improve your general health. Studies have shown that it can help keep your bones strong, your heart healthy, lower your blood sugar levels and prevent age related deterioration.
A person's protein intake will vary depending on their goals. However, provided you're not a top-level athlete or bodybuilder, then there are some general guidelines that you can follow regardless of size or stature. The recommended intake for a high protein diet is around 0.7 grams per pound (or 1.6 grams per kg) of body weight.
The most common source of protein is animal protein such as meat, fish, eggs, or dairy. Generally, all essential amino acids can be found in these foods in the correct ratio to make full use of them. Whey protein also contains the 9 essential amino acids and is used commonly in shakes as well as other recipes.
Need help properly storing your food? Look no further – How to stop food waste?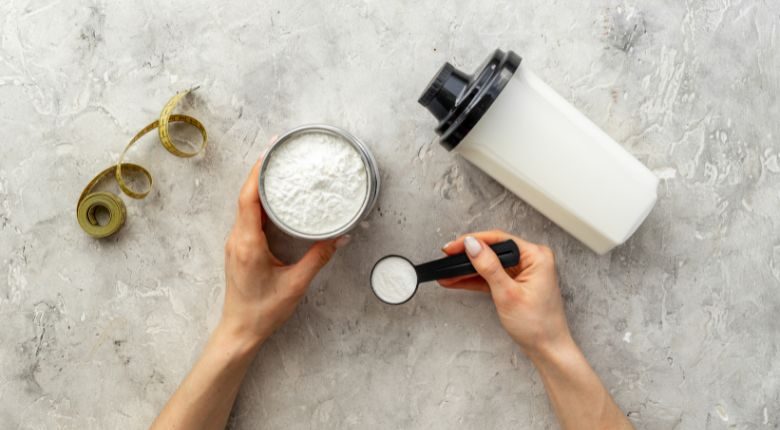 Alternative sources of protein for vegans/vegetarians
Obviously not everyone consumes meat, however, there are plenty of high alternatives for vegans and vegetarians.
An example of this is Seitan. Seitan is a gluten-based protein source that can be pan-fried, sauteed and grilled. With around 25 grams of protein per 100 grams it is both a convenient and strong source of protein for vegans and vegetarians.
Another example are things such as tofu, tempeh, and edamame. All these foods originate from soybeans which are considered a whole source of protein (meaning conatins all the essential amino acids).
Tofu and tempeh can be used in a variety of recipes like burgers, soups, stews, curries, and chillies. Edamame on the other hand can be steamed or boiled. It can then enjoyed on its own or with salads, sushi, stir-fries, or rice rolls. Some other alternatives include:
Lentils
Beans (kidney, black, pinto etc.)
Hemp seeds
Green peas
Quinoa
Ezekiel bread and other sprouted grain breads
Oats
Nuts
Need some recipe ideas? We've got one for you right here – Kale & white bean Caesar with garlicky mushrooms and crispy seeds (Vegan) – FreshMAG (liebherr.com)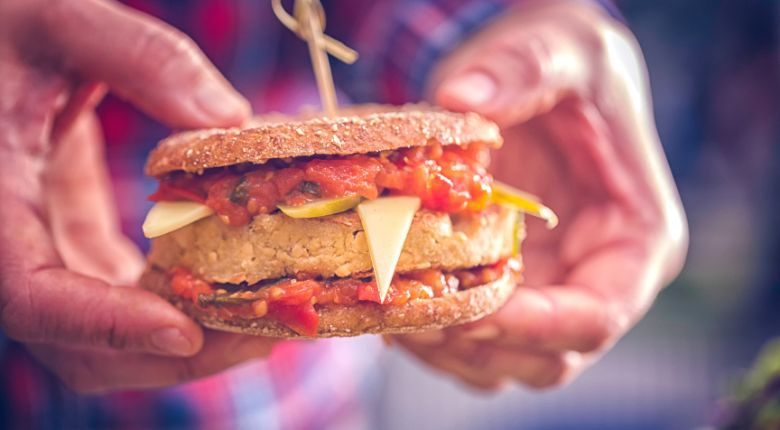 The bottom line is, protein itself, is a necessity in your diet, however, a high intake is not. However, a high intake is attainable and can provide many benefits.