Step: 1/10
Wash the spinach, shake dry and chop very finely.
Step: 2/10
Wash the parsley, shake dry and chop finely.
Step: 3/10
Finely grate the emmental and Parmesan.
Step: 4/10
Preheat the oven to 200°C (180°C fan, gas 6). Line a baking tray with baking paper and sprinkle over a thin layer of Parmesan. Beat eggs with a hand mixer in a bowl for about 5 minutes. Add the spinach, emmental, salt and pepper and stir well. Spread the spinach mixture on the Parmesan and spread level. Bake in the oven for 15 minutes. Allow to cool, turn out onto a sheet of cling film and peel off the lining paper.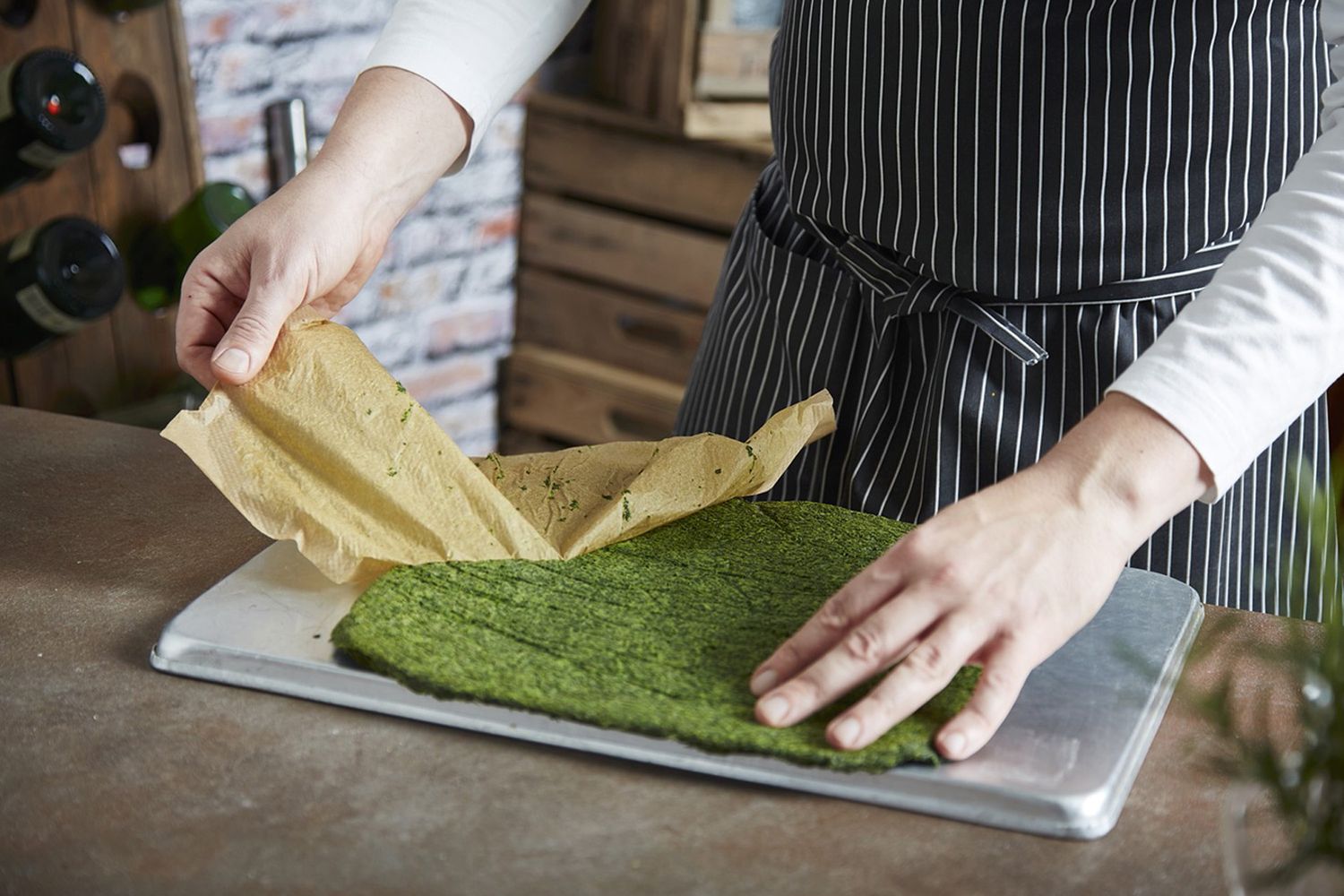 Step: 5/10
Combine the cream cheese with the lemon juice, lemon zest and salt and spread over the spinach sponge.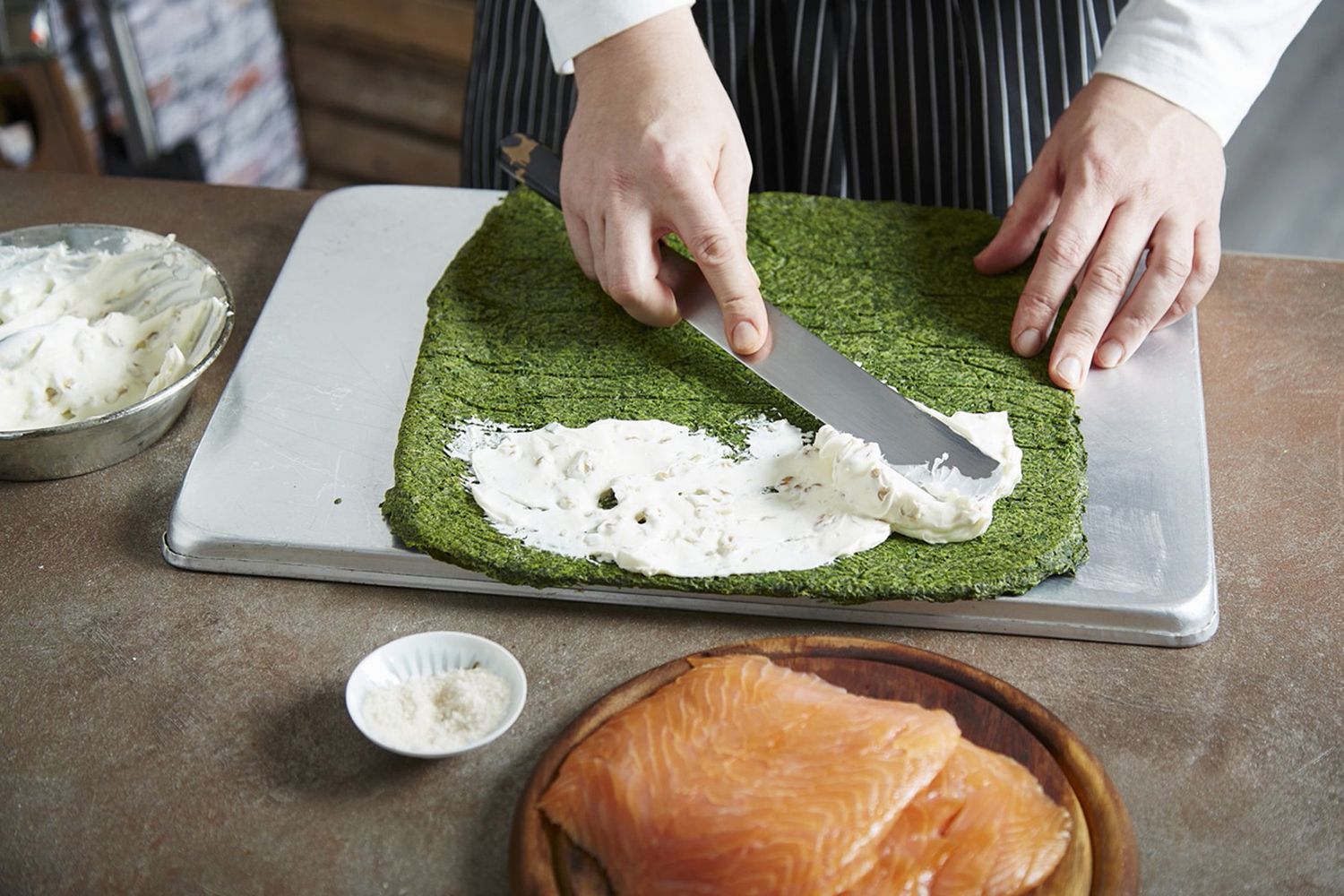 Step: 6/10
Cover with the salmon.
Step: 7/10
Beat from the side as close as possible. ???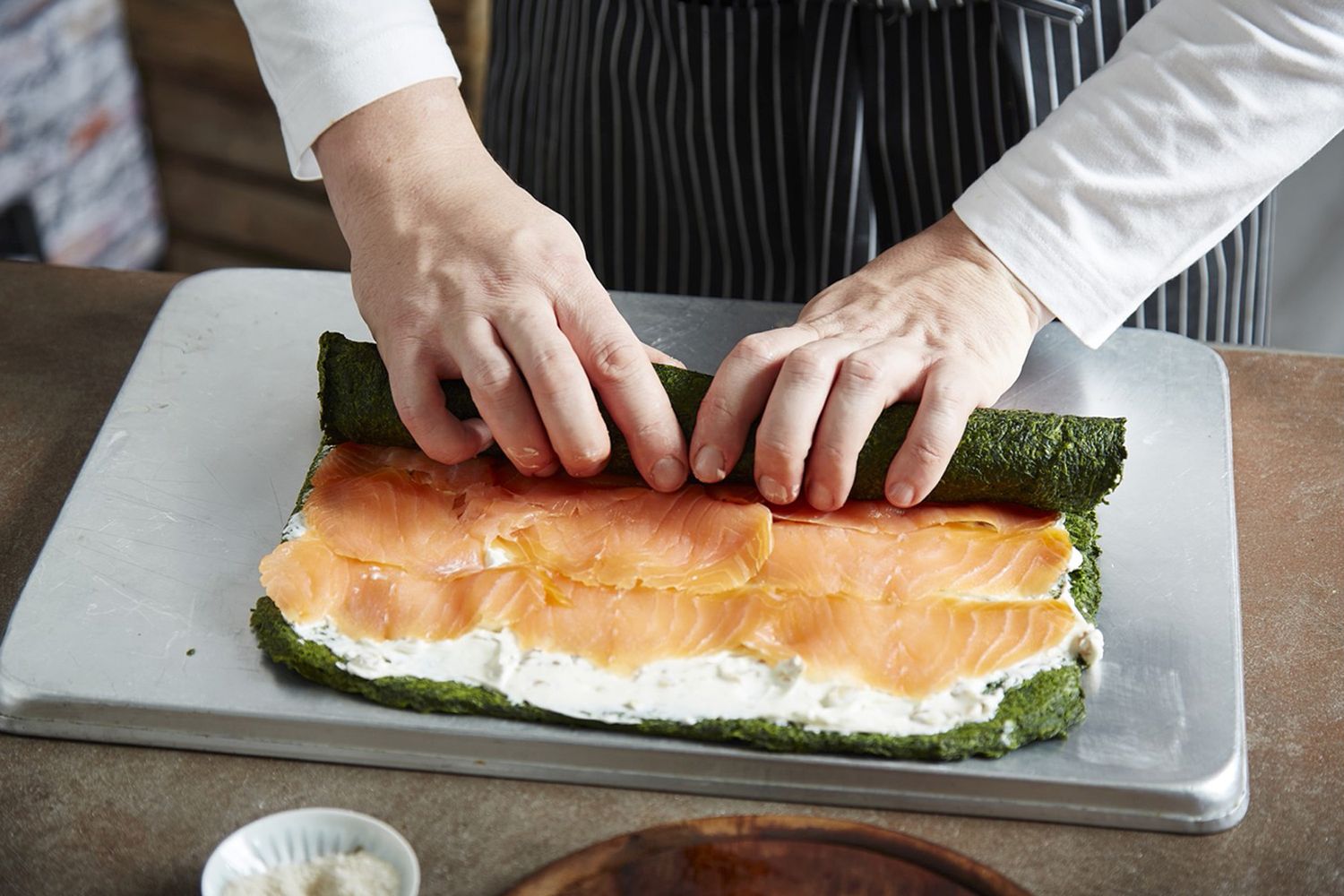 Step: 8/10
Roll up tightly using the cling film to help.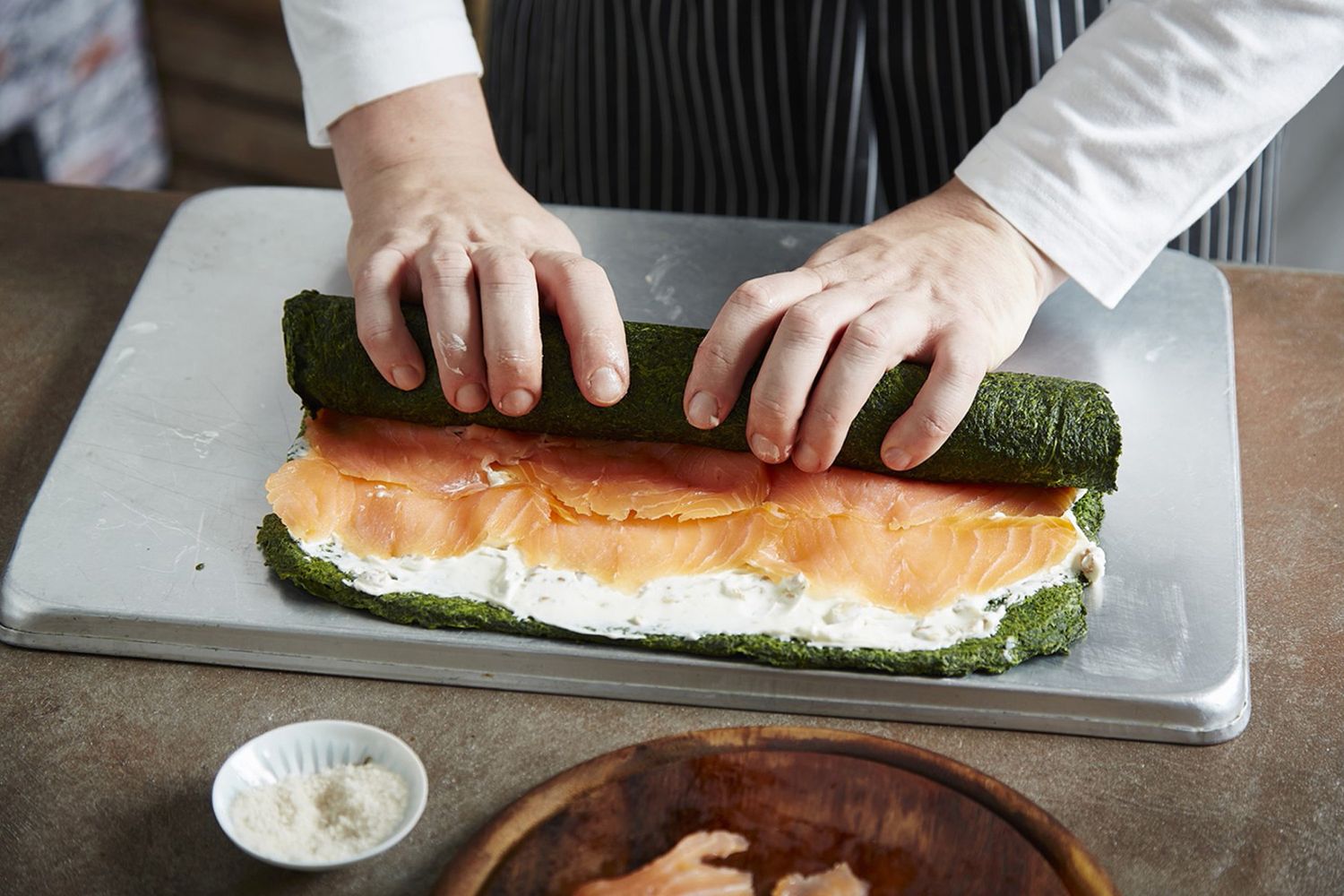 Step: 9/10
Turn the spinach roll, seam side down, and wrap tightly in foil. Chill in the fridge for at least 8 hours or ideally overnight.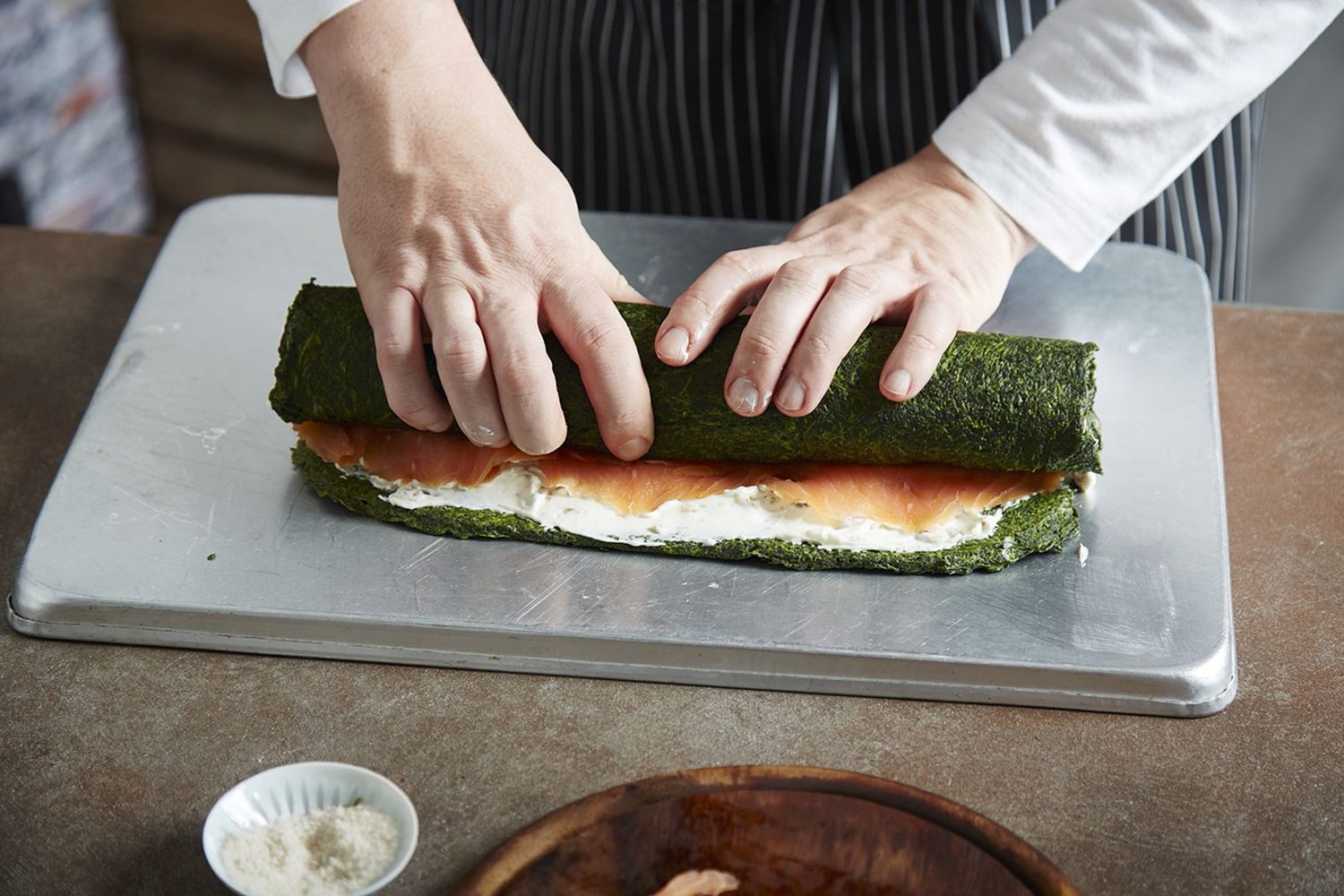 Step: 10/10
Cut into thin slices and serve sprinkled with chopped walnuts.