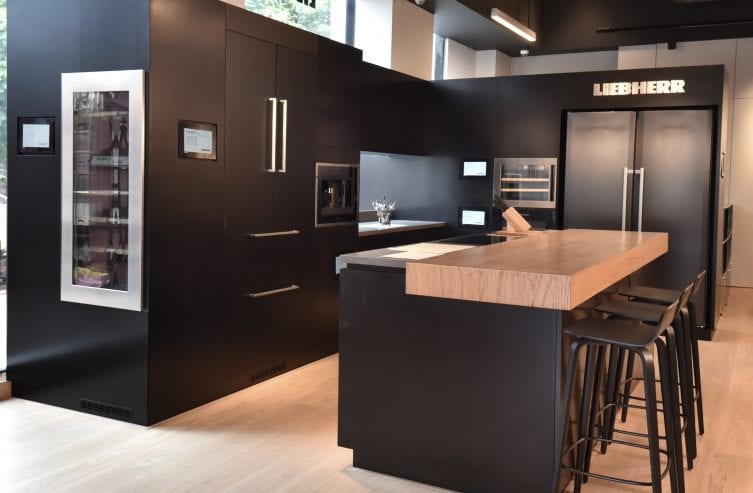 Liebherr ExperienceCenter, Mumbai – a unique atmosphere & appliances on offer amply illustrates Liebherr's motto of 'Quality, Design and Innovation' for which Liebherr appliances are known worldwide! This world's first ExperienceCenter we have opened recently wherein we have showcased our state of the art products symbolizing our commitment to technological innovations & design trends. The comprehensive range of refrigeration & freezing on display include various models of Side by Side refrigerators, Built-In refrigerators, Free Standing Refrigerators, Wine Cabinets, Humidors & Beverage centers under one roof.
In this ExperienceCenter you can see, touch and feel Liebherr appliances & understand various technologies which are integrated in those appliances before purchasing them. This ExperienceCenter also helps consumers, architects & interiors designers to have a complete overview and give them real feel when those appliances are installed in actual kitchen environment. This enables them to make an informed decision which suits to one's individual requirements. Our trained staff is always there on floor to explain, guide and assist you in complete journey of purchase cycle.
The center of attraction – SBSbs 7263 – Optical highlight in BlackSteel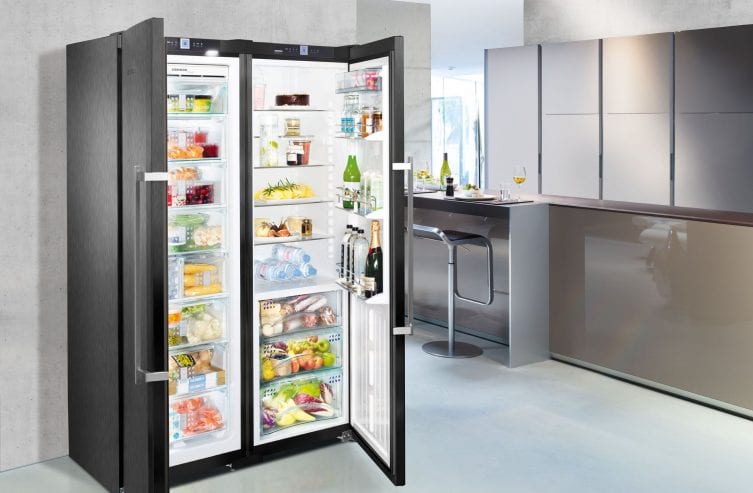 BlackSteel is highly attractive and unusual black stainless steel finish which catches every eye. Paired with the high quality SmartSteel finish, this new material lends the Side-by-Side fridge-freezer a hi-tech appeal whilst retaining a timeless elegance. The transverse polished finish creates an exclusive, visually appealing look, making the BlackSteel models a true highlight of every kitchen. The practical aluminium door handle, with integrated opening mechanism, allows the door of the appliance to be opened conveniently with a minimum of effort.
Flagship model on Display – SBSes 7165 – Six temperature zones in one appliance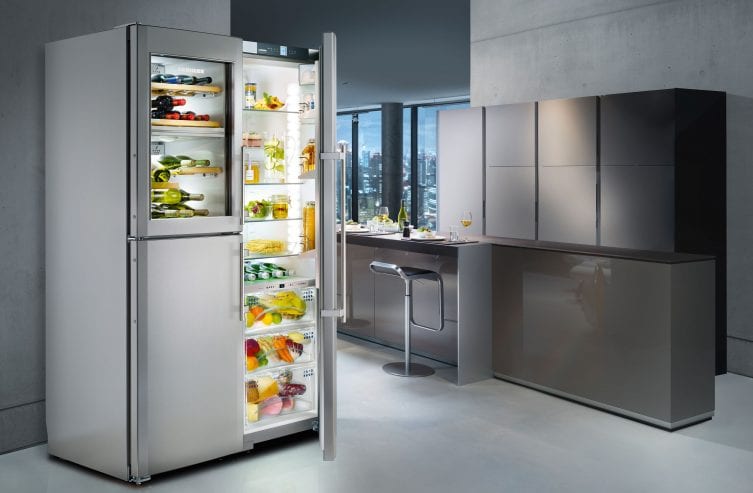 The SBSes 7165 Side-by-Side combined appliance with six different temperature zones boasts an array of innovative solutions. The multi-temperature wine compartment has two independently controlled zones for storing wine at the exact temperature desired, ranging from +5ºC to +20ºC. The NoFrost freezer compartment with automatic IceMaker offers professional long-term freshness. The spacious refrigerator section provides everyday freshness. Vegetables, fruits, fish, dairy product and meat stay fresh significantly longer in the BioFresh-Plus compartment.
At Liebherr, technology and a desire to always deliver exceptional performance are part of our philosophy and this inspires us as product designers. We don't consciously follow a particular visual trend: rather, the lasting quality of our appliances is given expression through their design. Our solutions are designed for use over the course of many years and, during that whole time, they should continue to deliver pleasure in use. Therefore, it is our goal to flow high quality materials, innovative technologies, and everything that an appliance incorporates into a timeless and elegant design.
You can visit our ExperienceCenter at:
Liebherr ExperienceCenter,
"Durolite House", C.T.S Nos 647-648,
Ground Floor, New link road,
Andheri West, Mumbai-400053.
Tel: +91-9075003004
You can also locate us & get the directions at : https://goo.gl/maps/2a91Fv14PCT2